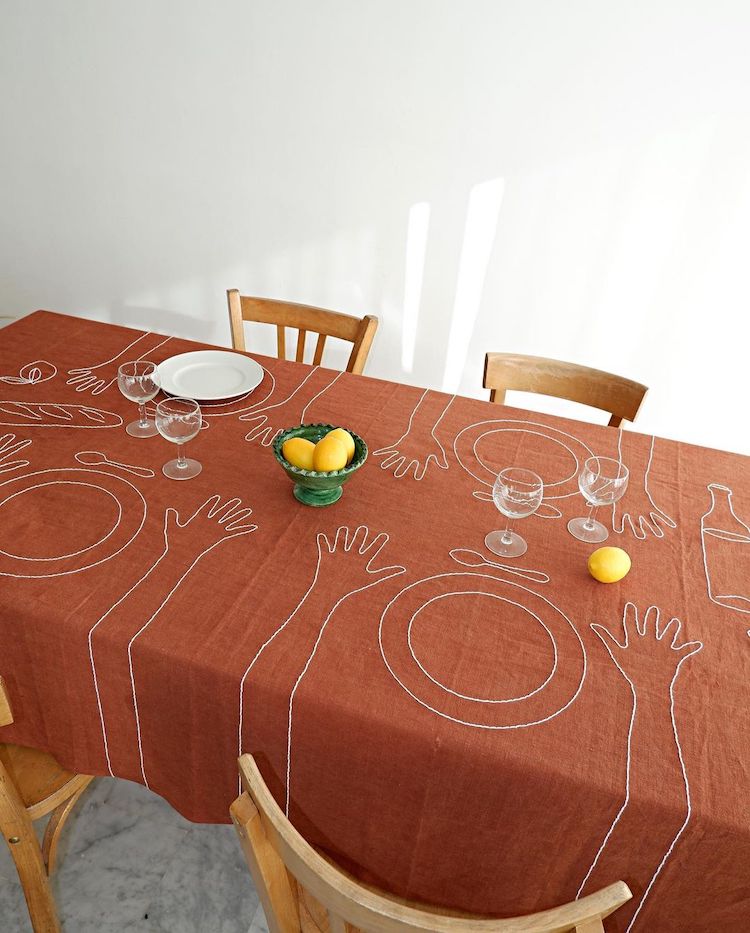 I featured Sarah in a recent issue of my embroidery newsletter, The Stitch. Get textile artists and embroidery pattern recommendations when you subscribe. (You'll receive a free downloadable embroidery pattern when you do!)
Perhaps setting the table isn't your thing (it certainly isn't mine), but I'd make an exception for these embroidered tablecloths by Sarah Espeute. Inspired by trompe‑l'oeil, she stitches linework-style illustrations of plates, silverware, and hands atop the fabric.
"Everyday familiar cherished stories and memories emanate from this imagery, inhabiting Sarah's pieces with a timeless feeling," her artist statement reads. "It is in this spirit of remembrance that Sarah carefully selects old linen and cotton fabrics to design authentic pieces, then modernized by a minimalist embroidery. She subtly magnifies the tablecloth, turning it into a sensitive and delicate piece recalling universal feelings, while maintaining its usual and practical function."
Sarah sells her embroidered tablecloths through her website. Be sure to follow her on Instagram to see what she's creating next.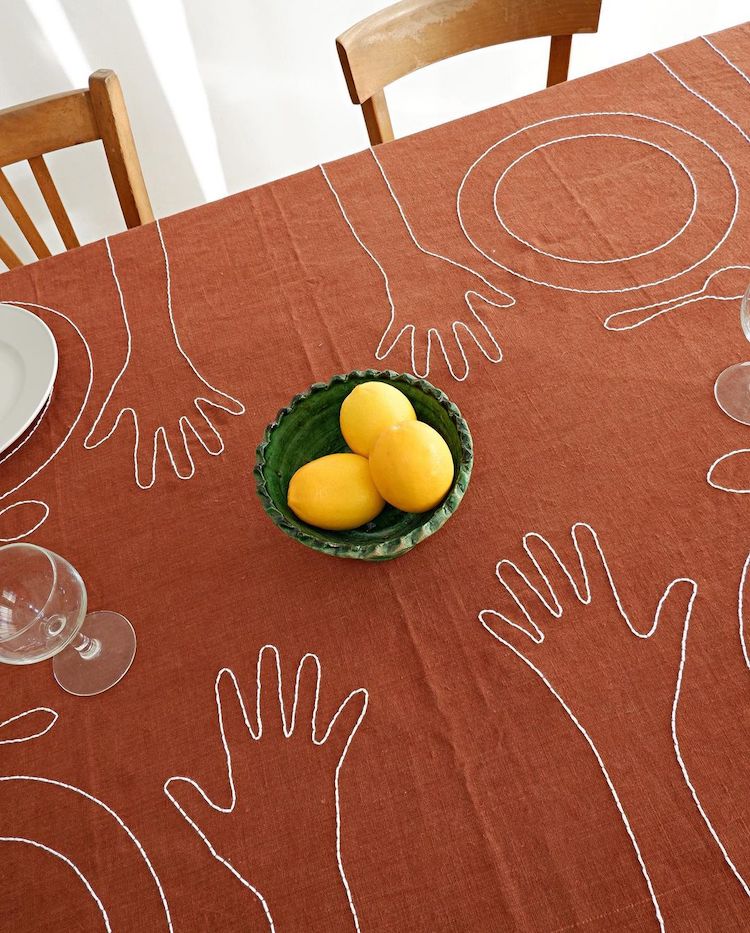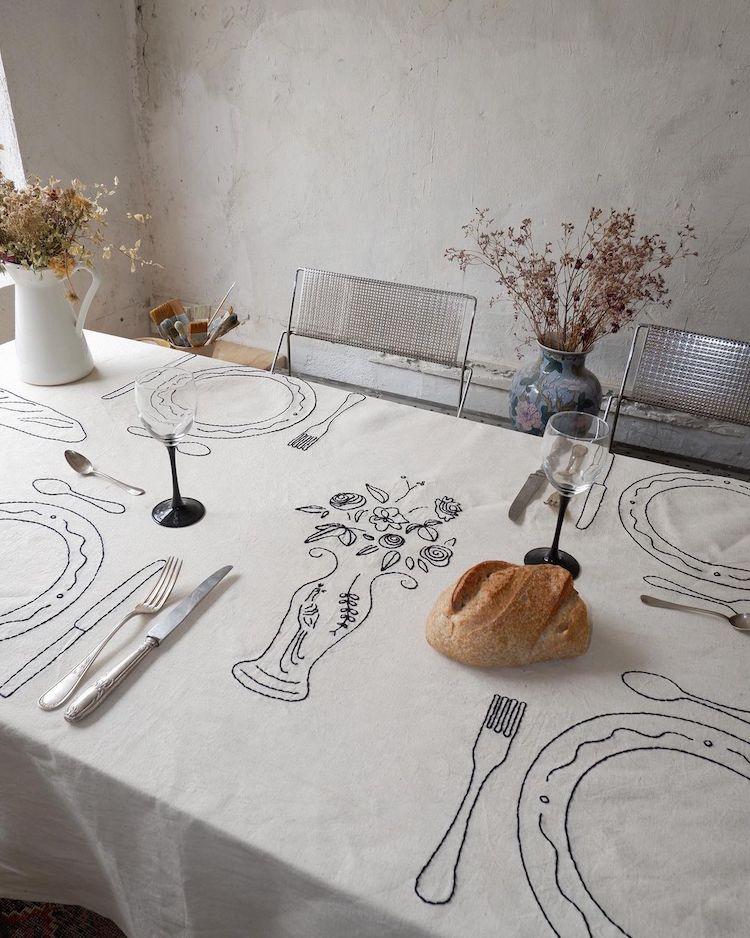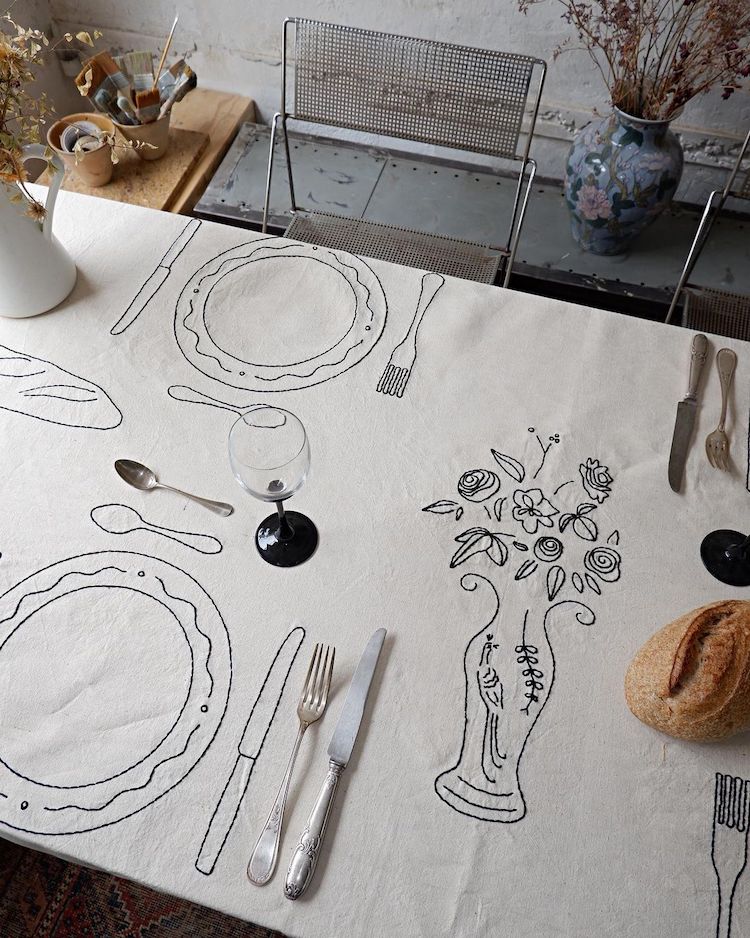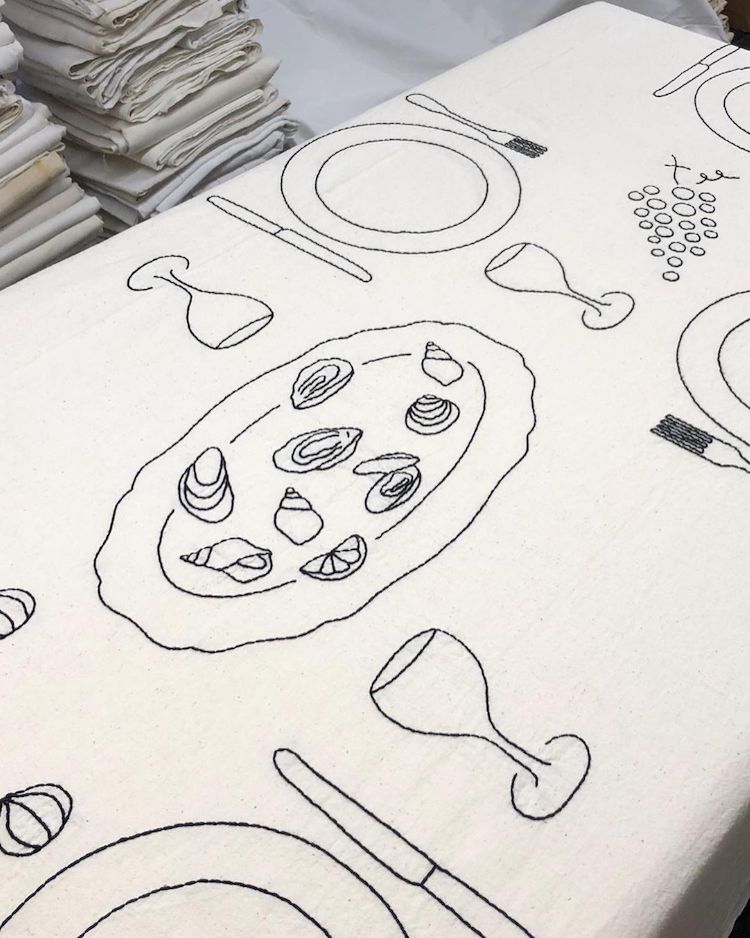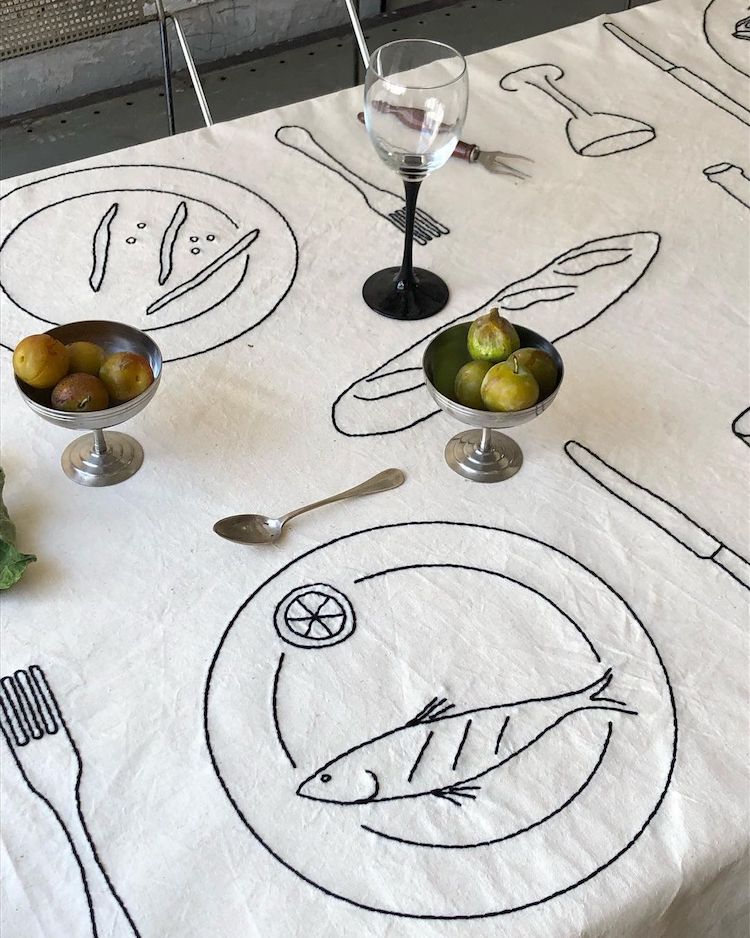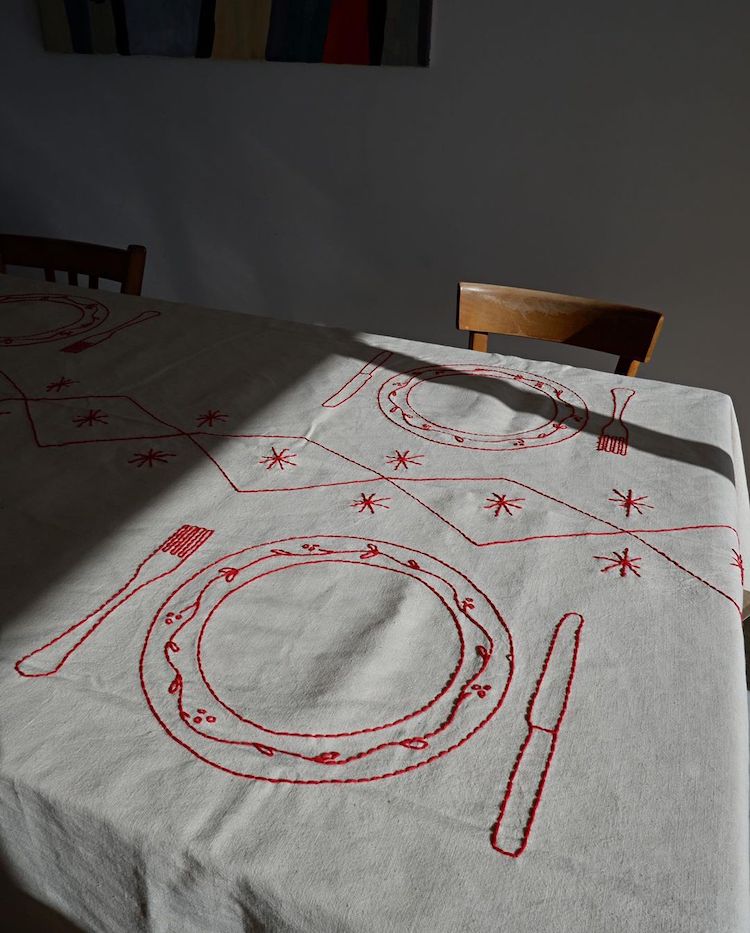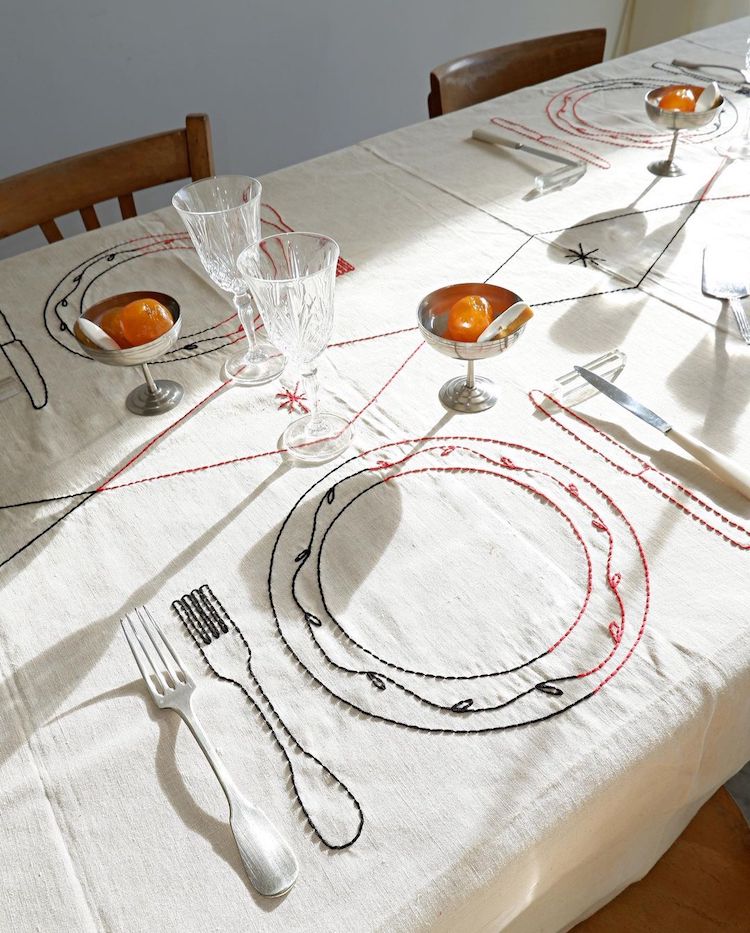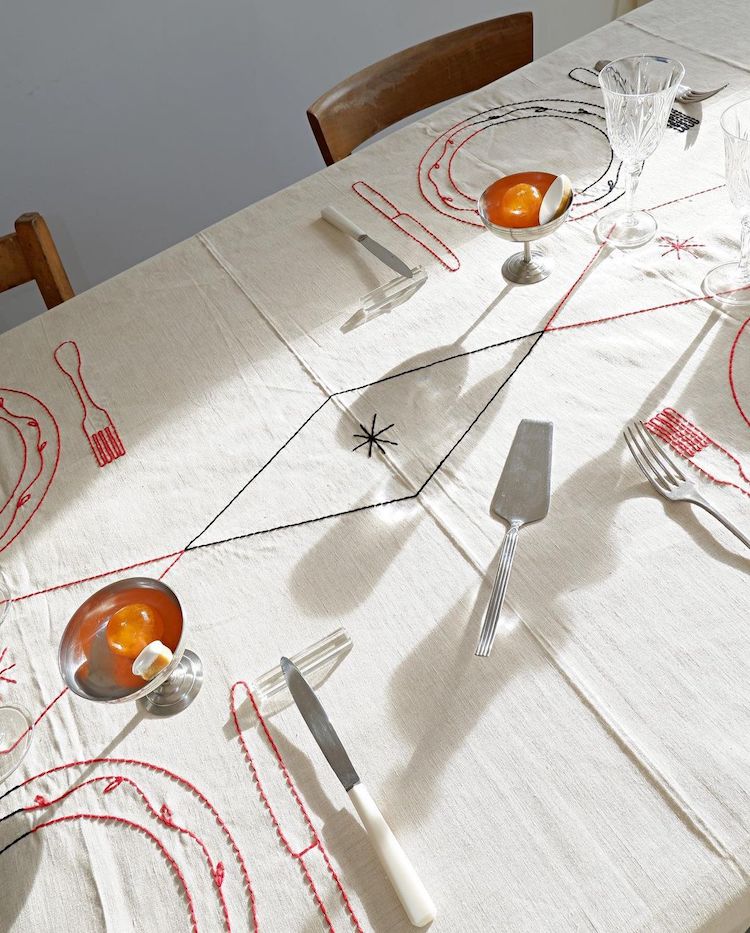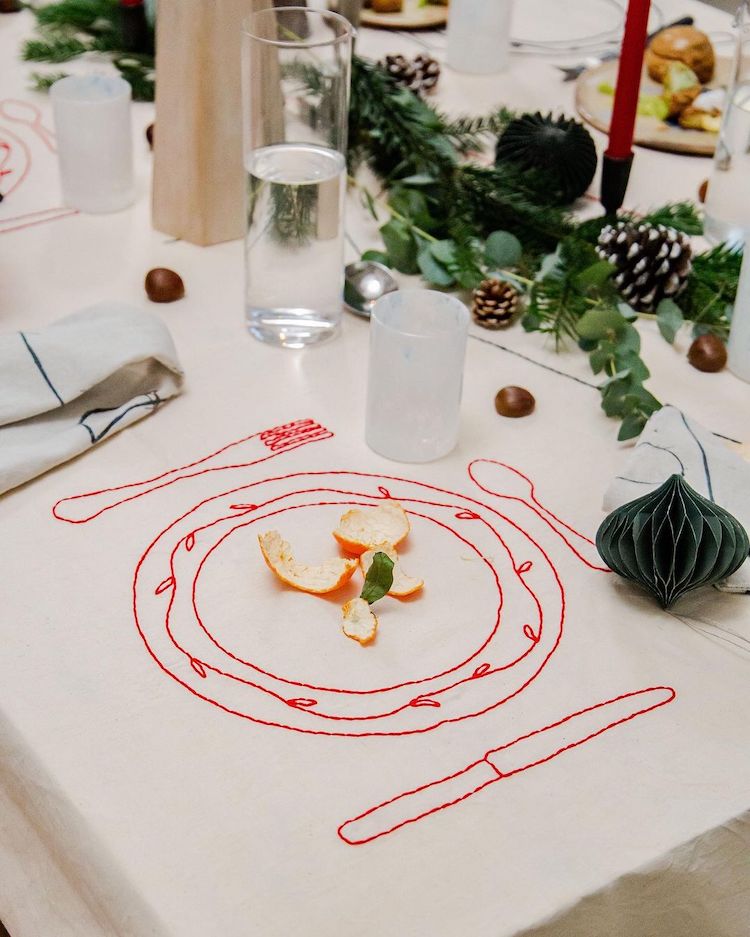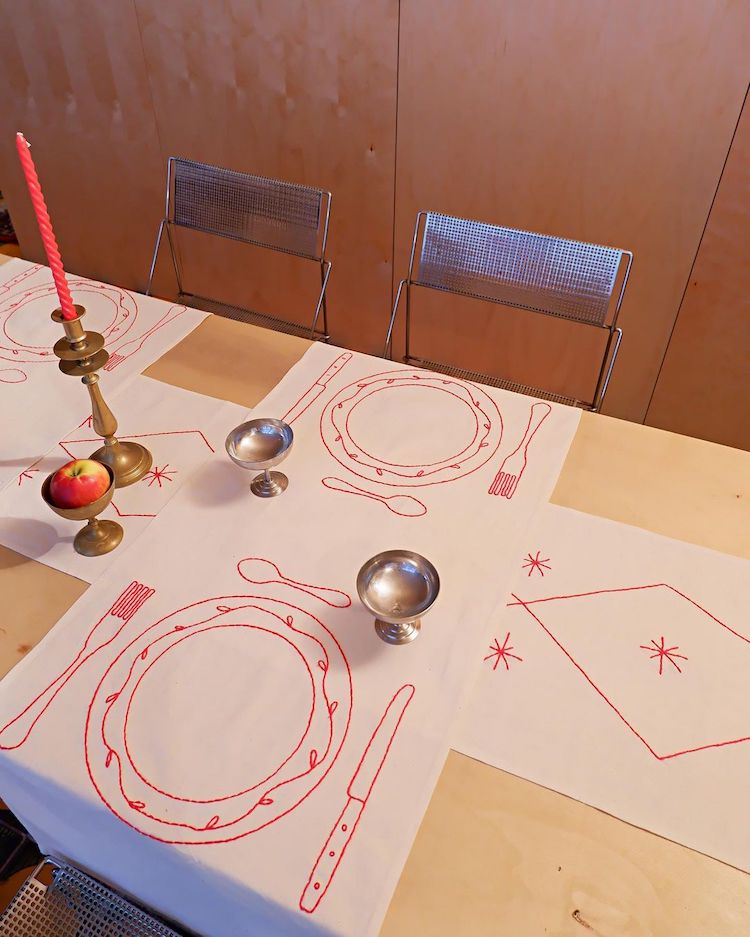 The post You'll Want a Seat At These Tables: Illustrative Embroidered Tablecloths by Sarah Espeute appeared first on Brown Paper Bag.