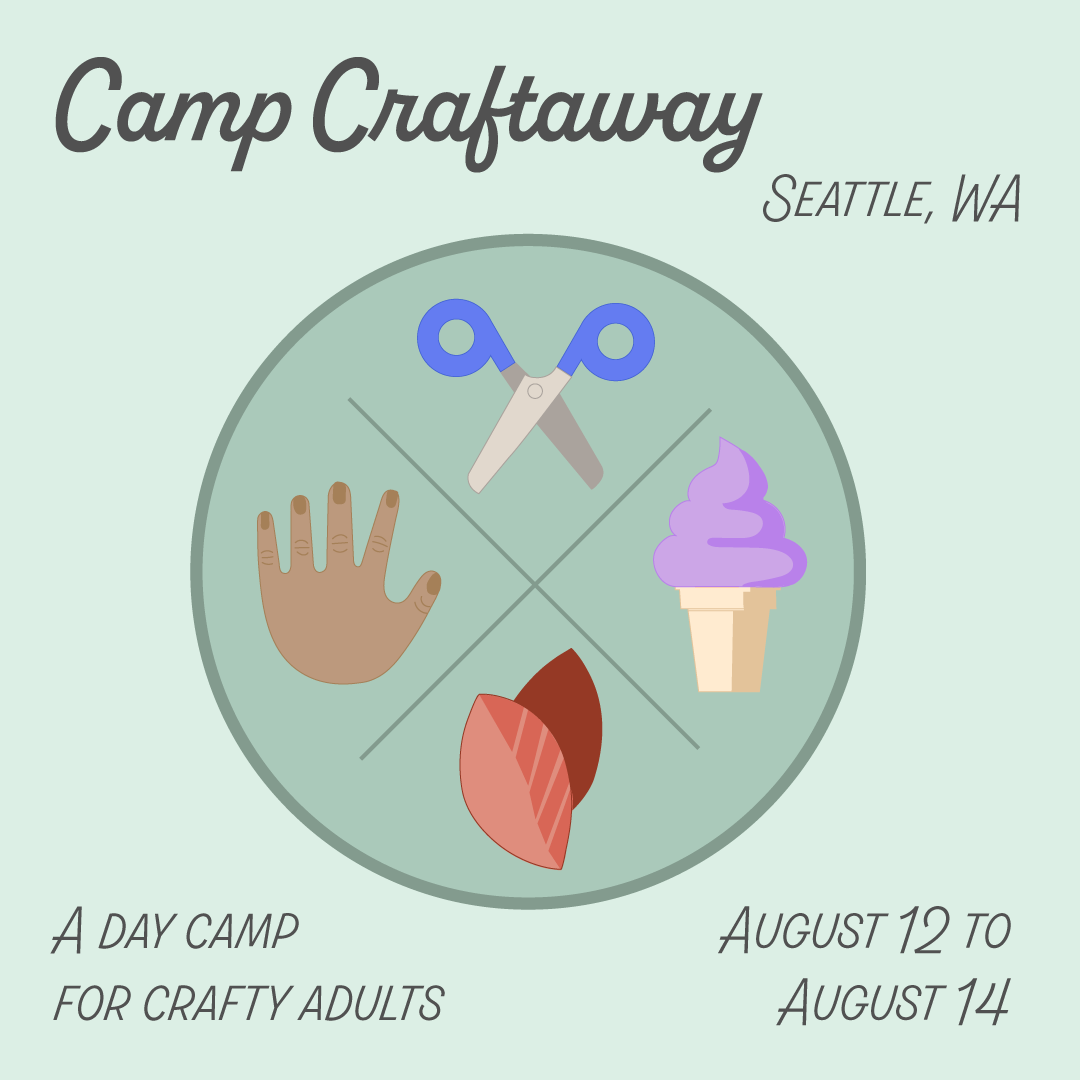 Did you know that I'm planning a craft day camp with Melissa of MCreativeJ? It's true! So for all of you creative folks in the Seattle / Tacoma area, this one's for you.
Camp Craftaway is coming to Alki Beach Park in West Seattle over one magical weekend: Friday, August 12 to Sunday, August 14. (Get your tickets now!)
During Camp Craftaway, you'll gather with your fellow crafty adults and make all sorts of awesome things with the help of local PNW makers. But what will you learn, exactly?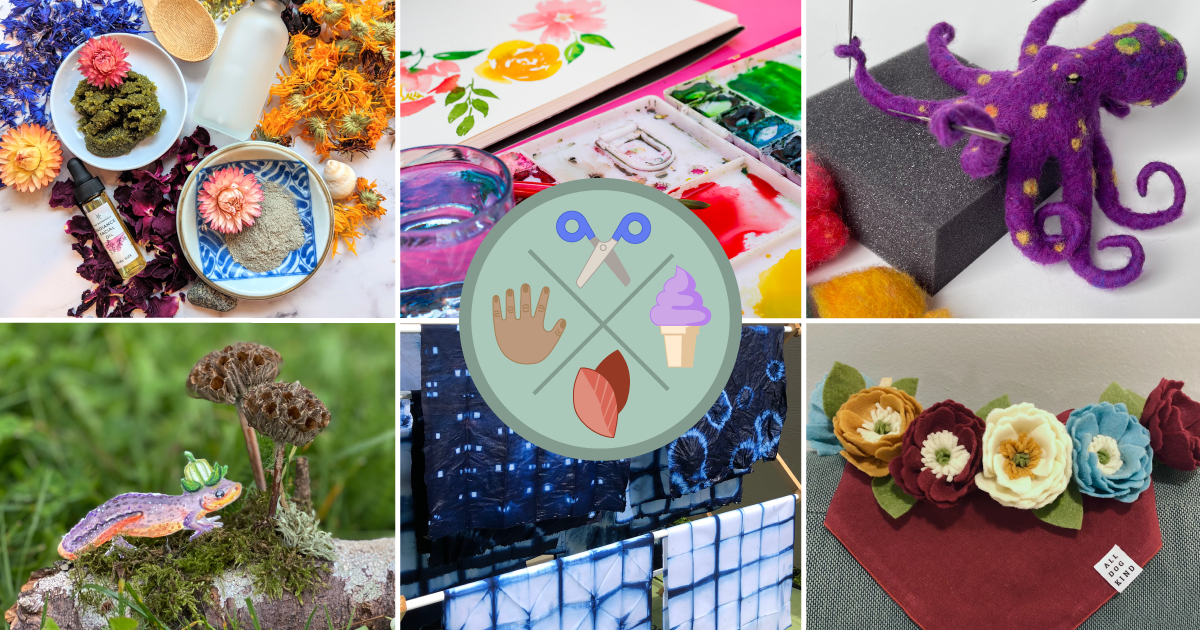 Herbal Face Care for the Revolution — Create your own products for an herbal face care ritual.
Hand Knit Pet Bow Ties — Learn how to knit with a great beginner project—a bow tie for your pet.
Beginning Wood Burning — Warm your heart and home. You'll use a wood-burning tool to create your own custom piece of functional art.
Intro to Floral Watercolors — Explore the joy of watercolor. You'll get hands-on with watercolor supplies, techniques, composition, and more.
Exploring Indigo Dyeing — Experience the magic of indigo dyeing when you learn to fold and bind fabric to create patterns and designs.
Reverse Appliqué Your Stains Away — Salvage your favorite clothing with reverse appliqué. You'll improve it with stitching and other hand-sewn designs.
Felt Peony Flowers for Your Pet (or Favorite Person) — Get step-by-step instructions on how to make felt flowers and then assemble them into an accessory for your pet or favorite person.
Let's Make Forest Friends — Create a cute creature among dried forest flora. Using the provided dried leaves, mushrooms, and small prints of Erika's watercolor fauna, you'll decorate a mossy log/rock.
Macrame Basics: Lanyard Wristlet — You'll learn multiple macrame knots and go home with your very own lanyard wristlet.
Paint Your Own Earrings — In this workshop, you'll make earrings of your own design—from sketching the idea to paint your design.
Needle Felt an Octopus — No needle felting experience? No problem! Learn how to create a six-inch posable octopus using basic techniques and armature creation.
See the full schedule here. In addition to workshops, we're hosting a craft supplies exchange and ice cream social.
 

View this post on Instagram

 
There's a lot of variety at Camp Craftaway. So if you're someone who wants to learn all the crafts (but just doesn't have time), this is the perfect opportunity to try a bunch of different things. You'll leave with new skills and friends. The best of both worlds!
Get your tickets Camp Craftaway tickets here. Any questions? They're probably answered on our FAQ page.
The post Try All the Crafts This Summer at Camp Craftaway in West Seattle appeared first on Brown Paper Bag.