When I first saw this bird's nest by Megan Zaniewski, I did a double take. Is it a real nest that had been adorned with embroidery and needle felting? No, I quickly discovered—the nest is handcrafted by Megan, too.  Although it does include a couple of small branches, Megan formed it by using felt and stuffing to create a rounded form. She then added yarn, raffia, and other fibers before adding a few needle-felted eggs (two finch eggs, one cowbird egg) to the center. She finished it off with stumpwork oak leaves for an added touch.
This piece was created for an exhibition, but it's not the only nest-related piece she's created. Megan has also created necklaces featuring embroidered nests and eggs that quickly sold out. (Not surprising!)
Embroidery artist Megan Zaniewski created this incredible bird's nest that looks real.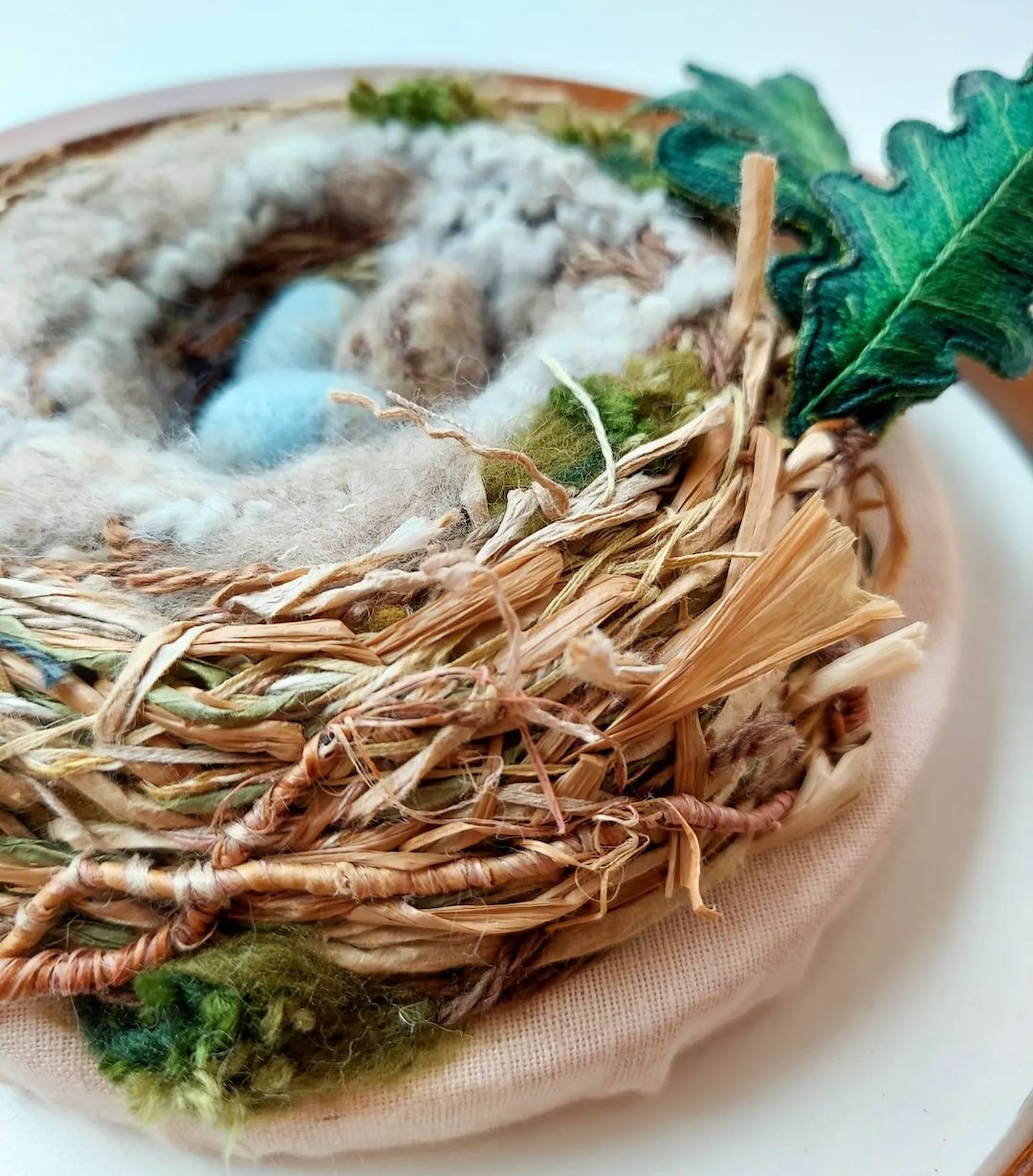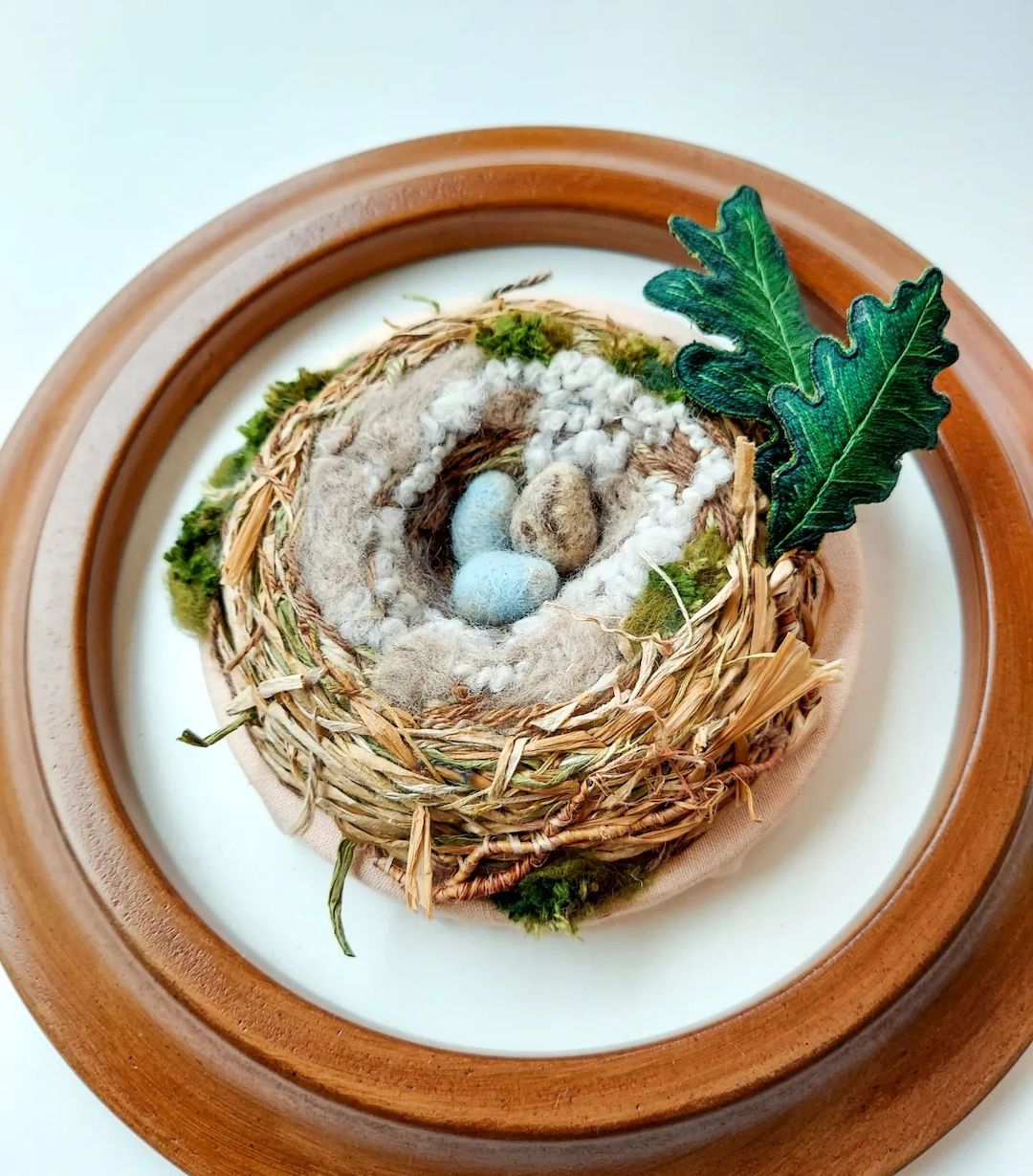 This isn't the only nest-related artwork Megan has created.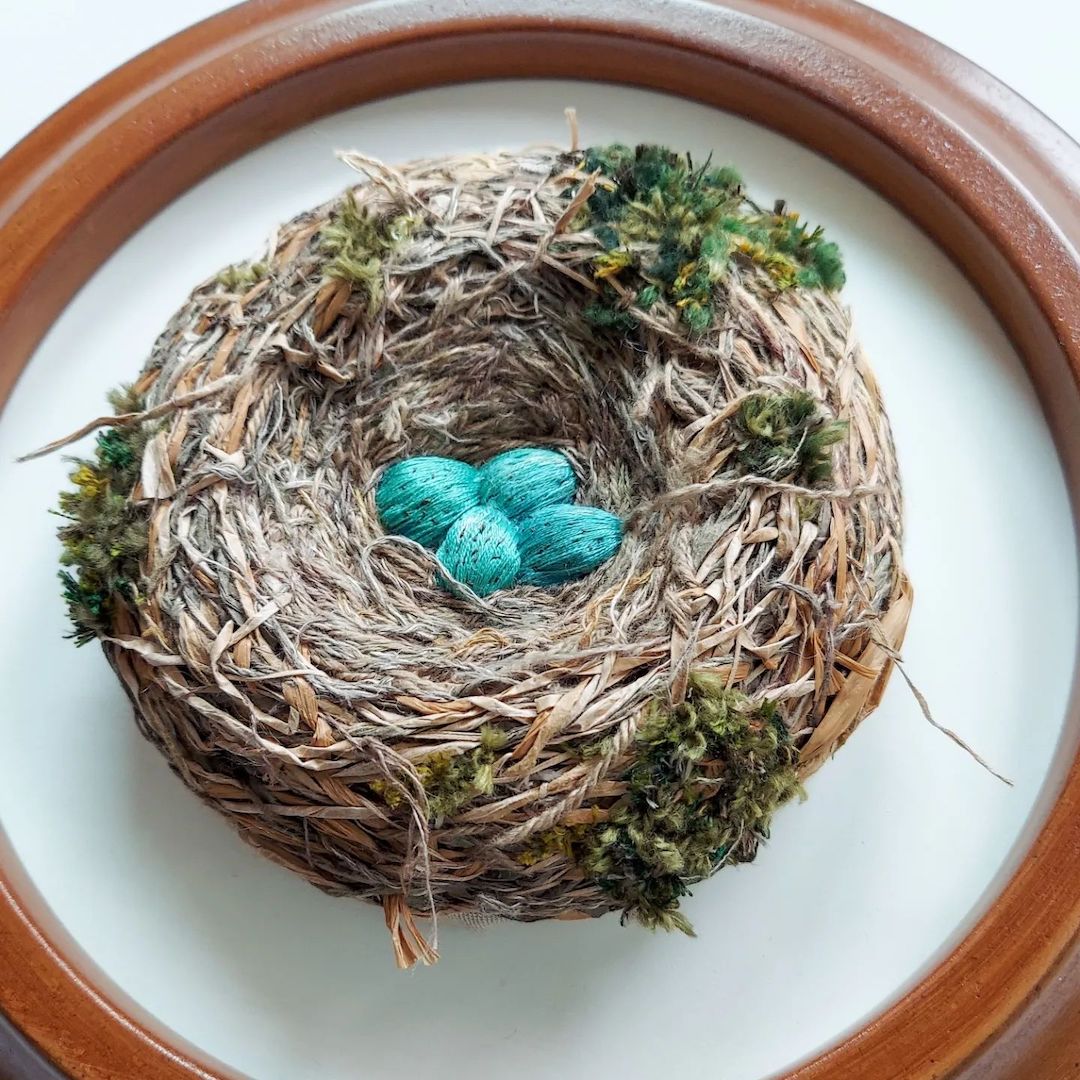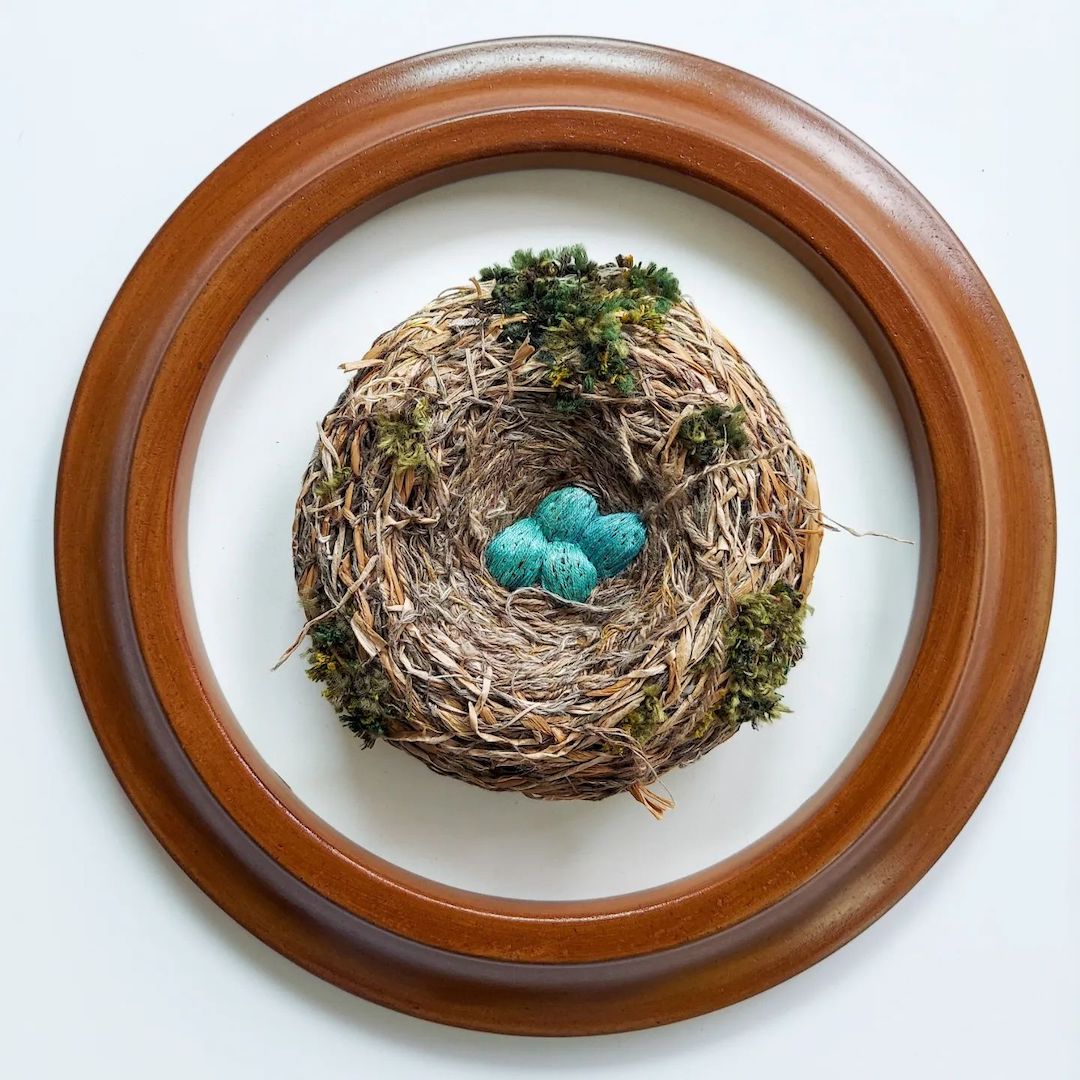 She's made little necklaces, too.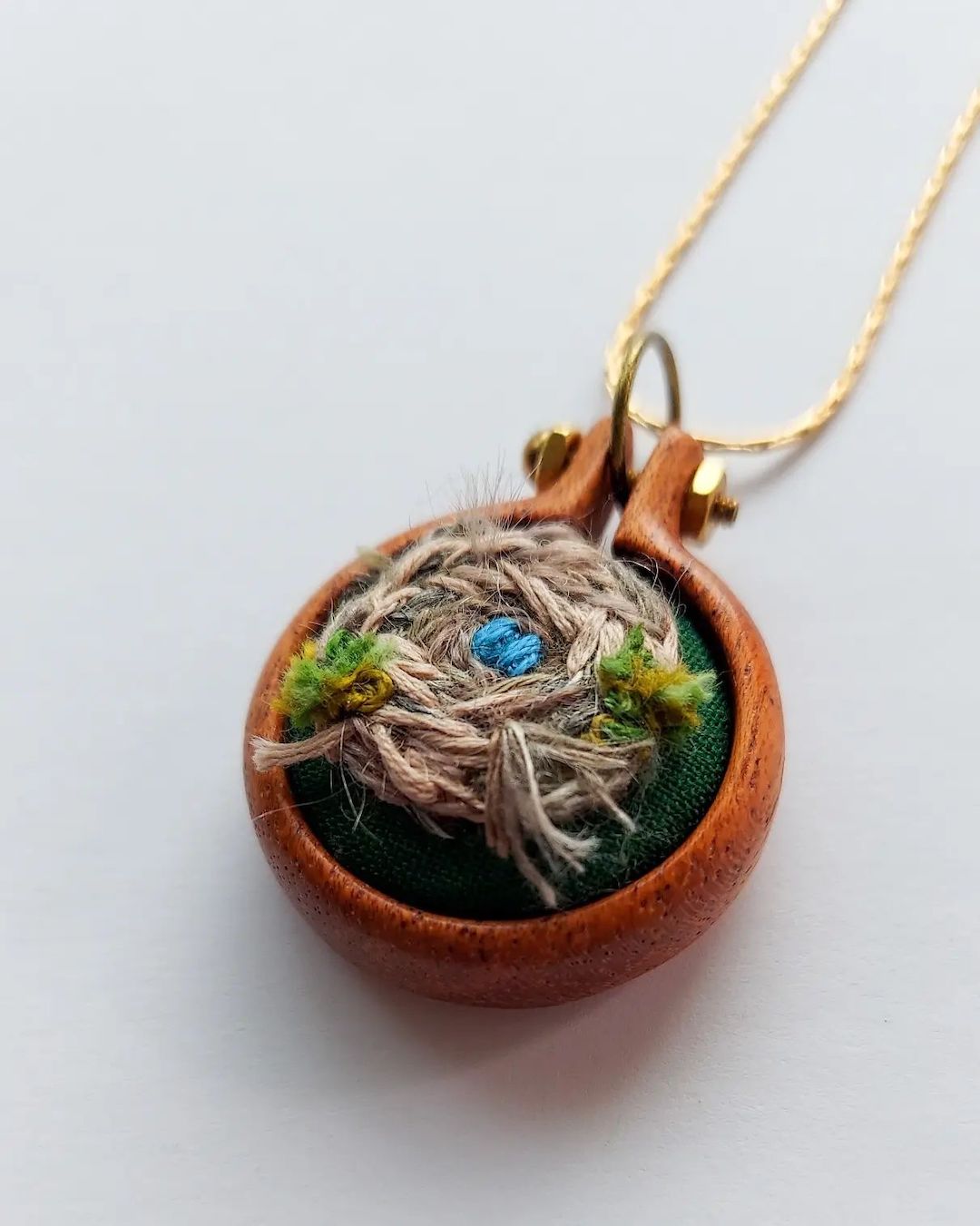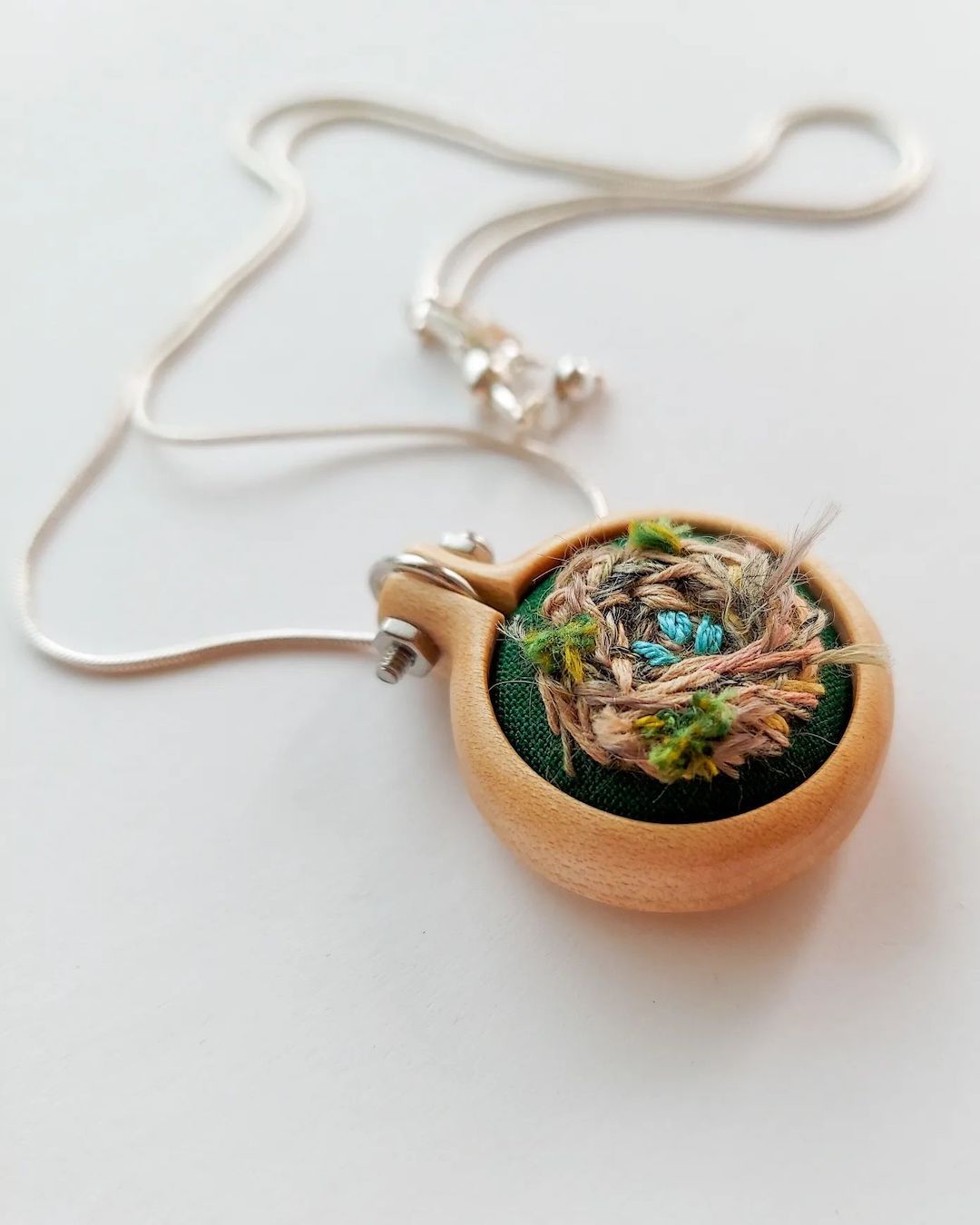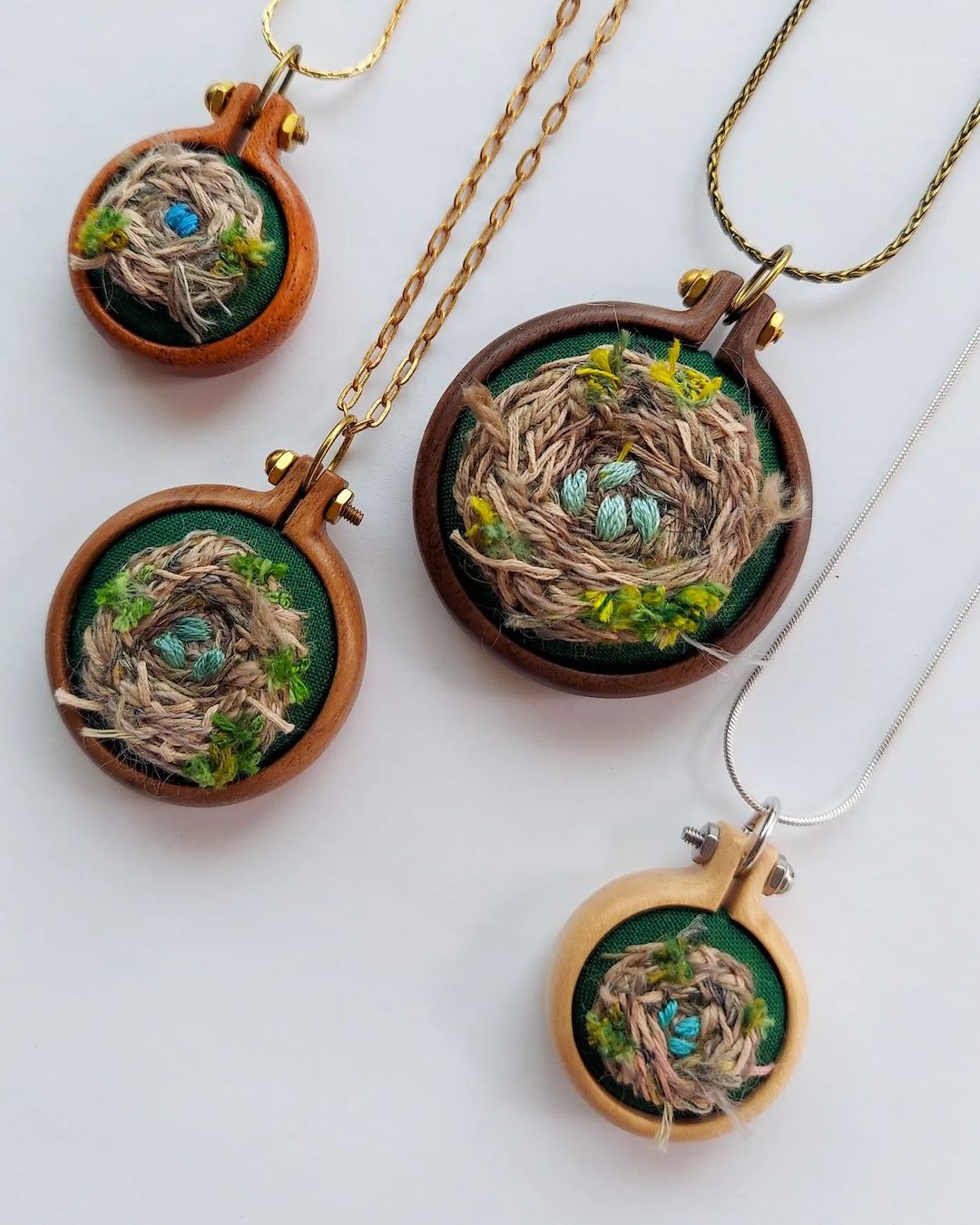 The post This Fiber Art Bird's Nest Is So Well Crafted You'll Think It's the Real Thing appeared first on Brown Paper Bag.