Finally, the big news! I am so honored to announce that I will be joining 9 other incredibly talented designers and makers as part of Knit Stars Season 8 "Breaking the Ice" this fall! This is such a huge opportunity and I cannot wait to tell you more about Knit Stars, the season 8 line up, and my masterclass.
click here to get $20 off your purchase of season 8 during early bird sign-ups april 21-30!
Thank you so much for using my affiliate link to shop, as this is how I get compensated for being a Knit Star!
Some of you may be wondering …
What is knit stars?
Knit Stars is a web-based masterclass series featuring the industry's top designers and instructors. Each season a new cast of the most sought-after yarn stars is chosen to bring you in-depth and behind the scenes videos, teaching you their special crafts and letting you get a peek into their international homes and studios. This season the theme is "Breaking the Ice" as one of the stars is from Iceland and because Knit Stars is always working to break down the barriers that exist in our community, including the perceived divide between knitting and crochet, which will be a big focus this season.
To join us, make sure you get in on the early bird $20 off special and purchase the season by April 30 here!
WHEN IS SEASON 8?
Starting November 1, 2023, Knit Stars will release all of the workshops over a 3-week period. It's the world's biggest online knitting event – like 10 red-carpet movie premieres all from the comfort of your own home. And you own it, so you can watch it as many times as you like and on your schedule.
what is your masterclass about?
I'm going to be teaching all about the duality of knitting and crochet. I've designed a gorgeous sweater and I'll be demonstrating how I go about designing the same concept in both knitting and crochet. The shaping, silhouette, and details will be the same for both but the execution will have some differences. You'll get to witness my entire design process from start to finish and learn how to make both sweaters from cast on to bind off or foundation chain to fastening off. You'll get both patterns as well as special access to detailed worksheets, formulas, and calculations I created to design the sweaters.
HOW DO I SIGN UP?
Although the season doesn't start until November 1, we are offering a special early bird $20 off special to those who purchase from April 21-30. Please use my affiliate link here to shop! Once this early bird sales window is closed, you won't have another opportunity to sign up until October, and you won't receive the discount.
WHat are the other benefits of signing up early?
I've teamed up with Sewrella Yarn for my masterclass, and we will be selling kits for both sweaters in their stunning classic worsted yarn in two colorways from the Autumn in New York collection we collaborated on last fall. These kits will be available for pre-sale in May so that you'll have the yarn in hand and ready once the masterclasses drop in November and you can work on your project right along side me – BUT you have to be signed up for the masterclass to be able to purchase a kit. If you miss this early bird sign up, you won't be able to pre-order your kit until later in the year and the yarn won't be delivered until January.
Don't miss out on the early bird $20 off special! Purchase season 8 here before April 30!
Can i get a look at the sweaters you've designed before purchasing a kit?
We are keeping our final projects a secret until the big premiere in November, but I can share with you the yarn and swatches of the fabrics. The sweaters are typical Two of Wands style – relaxed fit, cozy, wardrobe staples that you'll reach for year after year. Both are easy+ level, so if you know the basic stitches you can absolutely make them, especially with all of the guidance in the masterclass!
tell me more about the kits!
You'll have the option of two colors from the Autumn in New York collection – The Met, a painterly variegated yarn that was inspired by the shadows and facade of the iconic museum; and Brownstone, the quintessential pinkish-brown tonal of New York's legendary homes.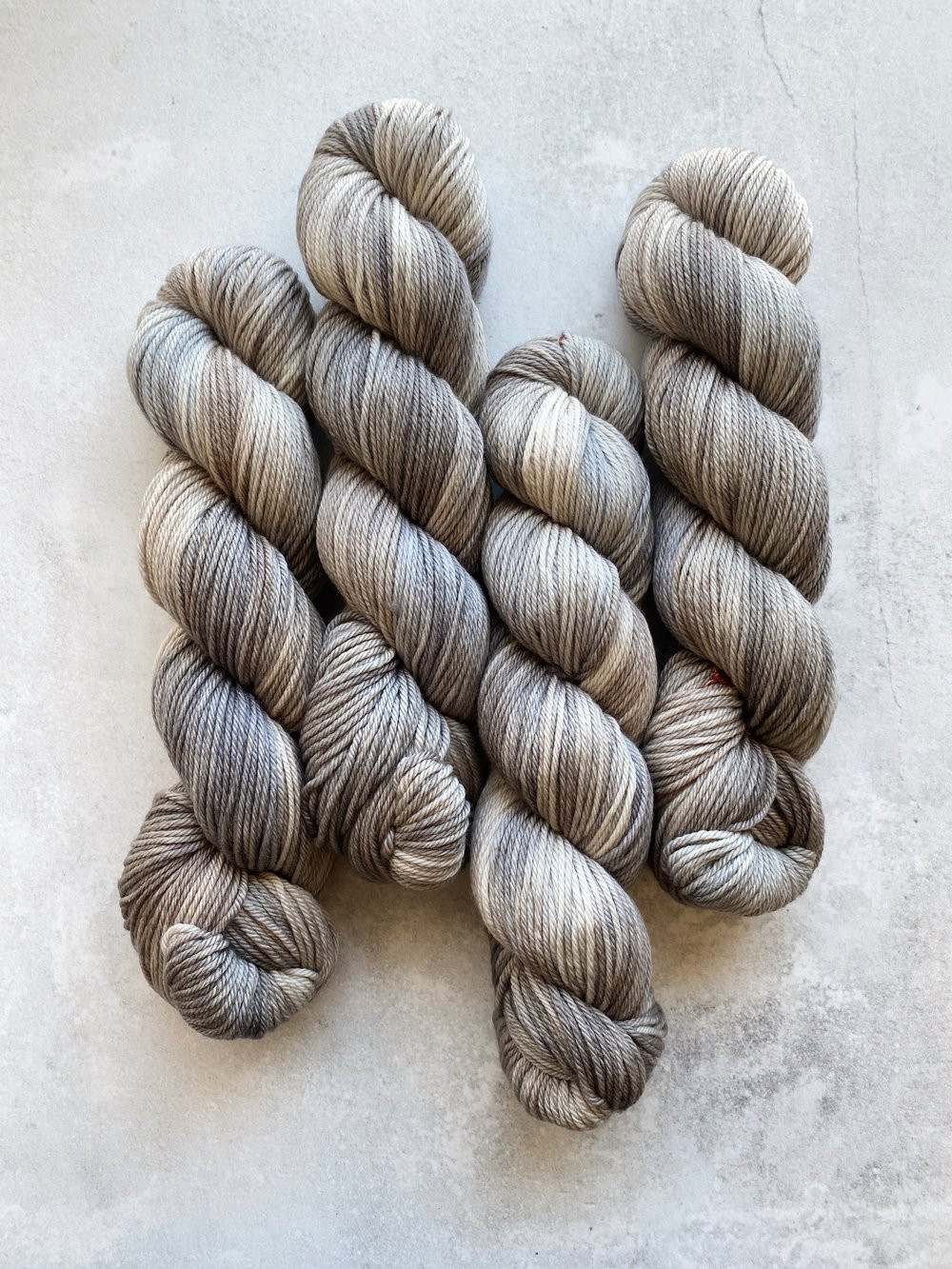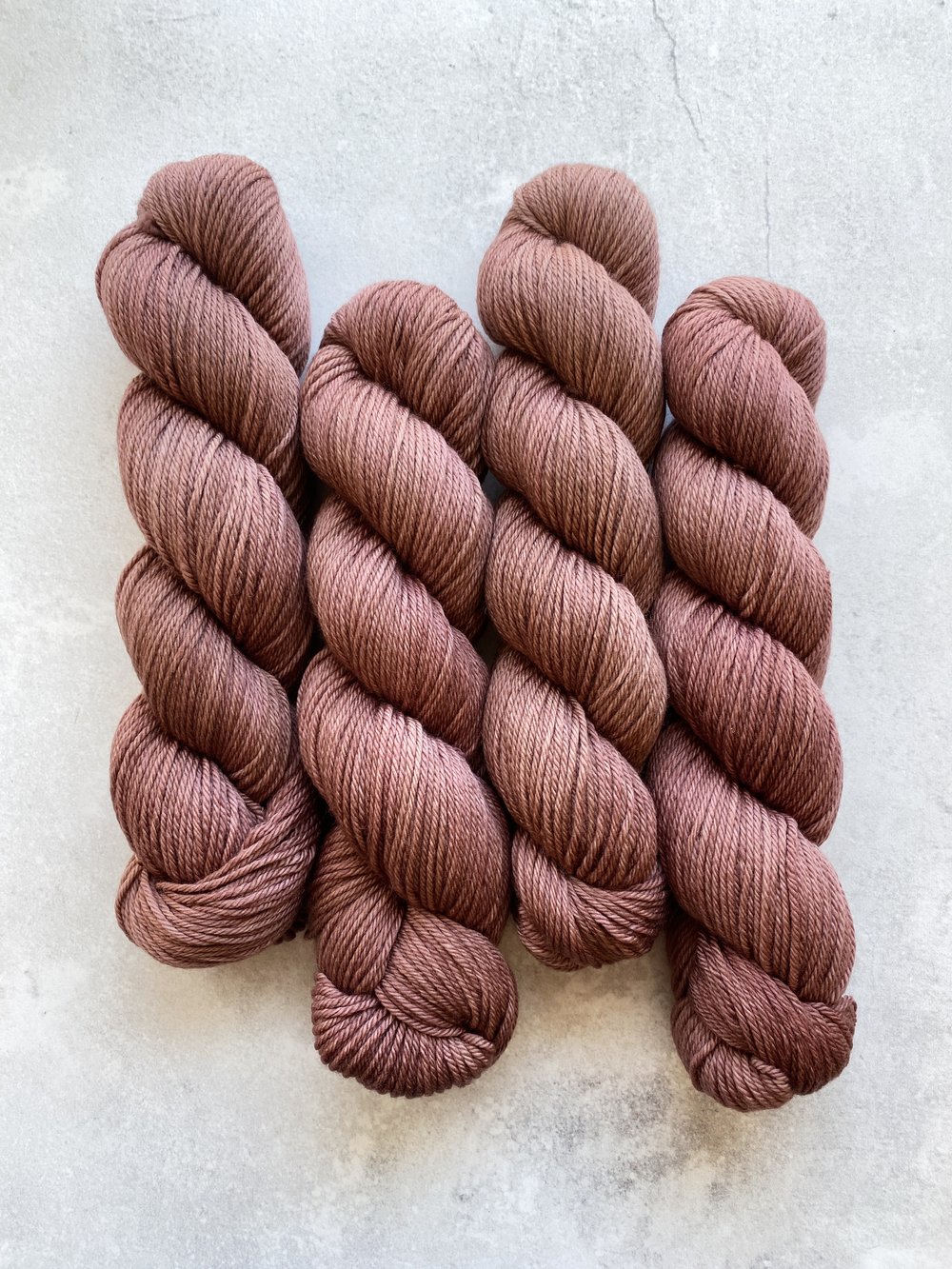 I chose The Met for my knit sweater, and Brownstone for my crochet sweater. I wanted a subtle, chic but cozy fabric for fall that had a slight thermal/waffle appearance without being overly textural. Here's what I came up with: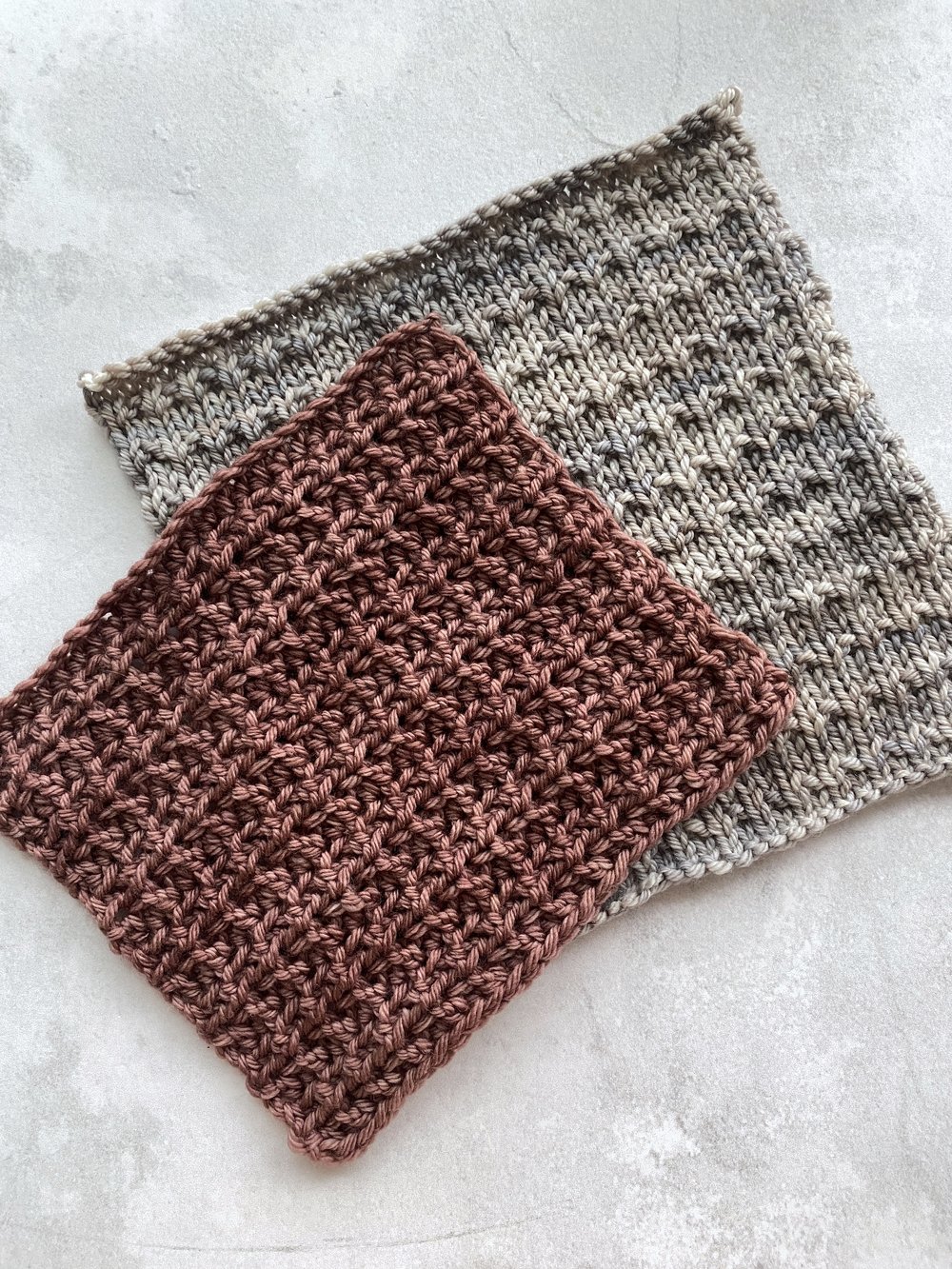 Make sure you're following me on social media where I might be posting more sneak peeks before the open cart for the kits in May 😉
who are the other knit stars this season?
Head to the sales page here to read all about the other 9 stars and their masterclasses! This season you'll be learning everything – beginner crochet, advanced 3-D knitting, classic Icelandic Lopi sweater design, assigned pooling, basic garment design, crafting bikinis that fit your body, yarn dyeing, and adaptive knitting – in addition to my course.
can i purchase past seasons too?
Yes! Scroll to the bottom of the sales page here. In the FAQs you'll see the answer to this question with a link to the previous seasons which you can purchase as well.
I hope you can join us this fall for an epic season 8! Thanks again for purchasing with my affiliate link 🙂