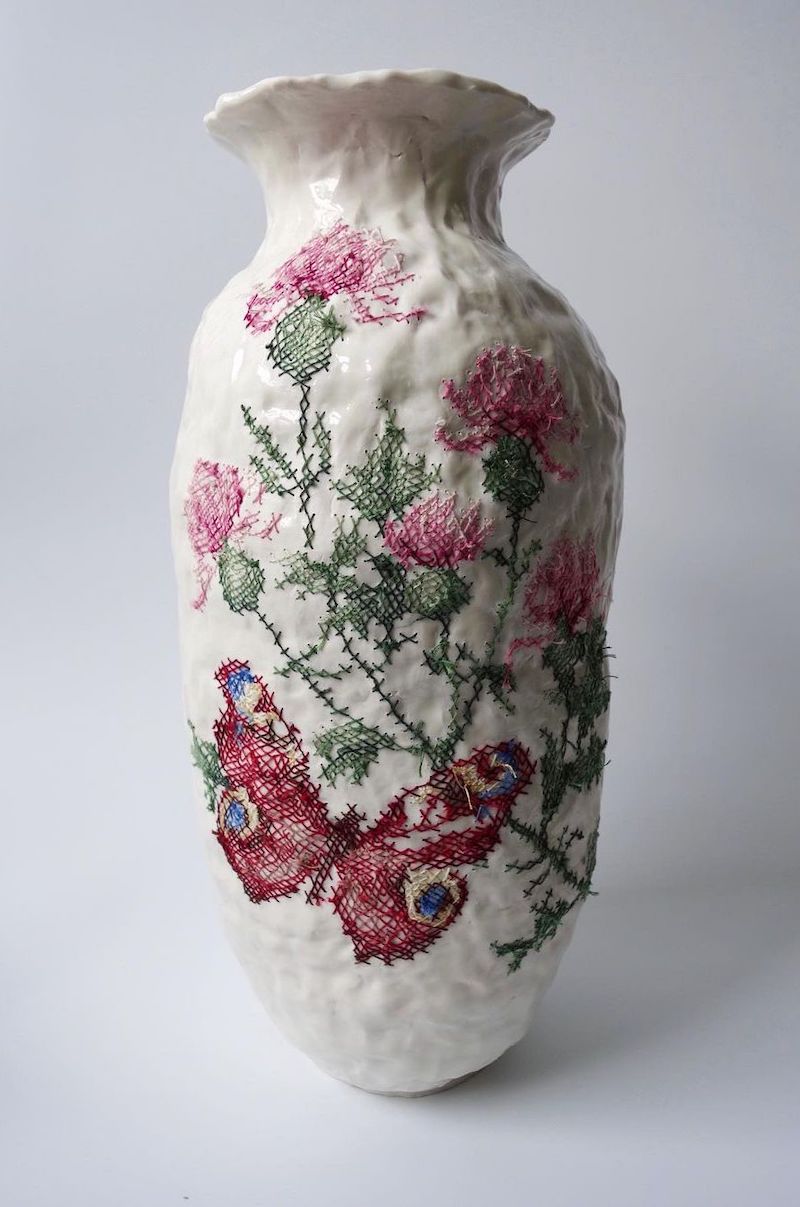 Ceramics and embroidery might seem like an unlikely combination, but not for Caroline Harrius. She forms decorative vases, plates, and other pieces from clay, also poking tiny holes on the surface of each piece. These holes are the basis for stitching after the piece is fired and done. Caroline uses thread to adorn each creation with embroidered floral motifs.
Based in Stockholm, Caroline's practice looks to the history of women and crafts in order to inform her work and also be the basis for encouraging societal change. "In my practice as an artisan/ceramicist, I have often been interested in crafts traditionally linked to women's making, and how we value it in today's high-tech society," she writes on her website.
"I have examined my own prejudices about art, and discovered that the more a tradition or technology is linked to women's history, home and decoration, the lower I have valued it. By combining floral decorative porcelain and embroidery, I make an attempt to highlight this cultural heritage and make it visible to a new audience. I want to try to re-evaluate the traditions associated with women's doing that I have mostly seen as decoration, both for myself and for others."
Follow Caroline on Instagram to see what she's working on next.
Caroline Harrius creates ceramics and adorns them using a needle and thread.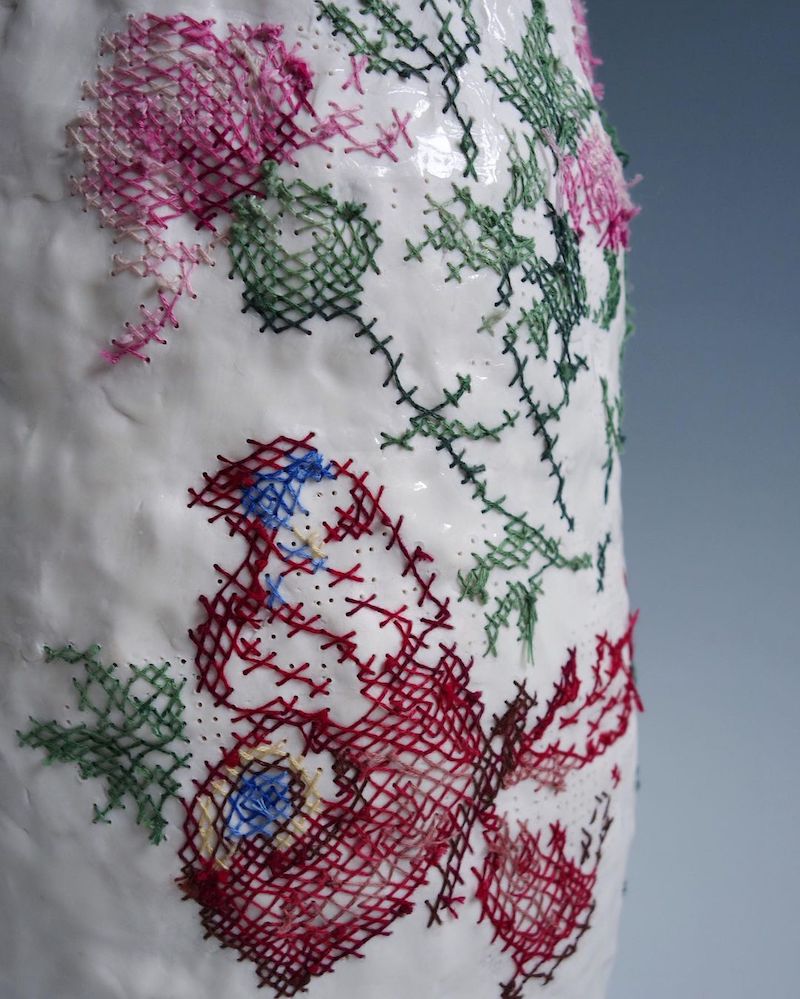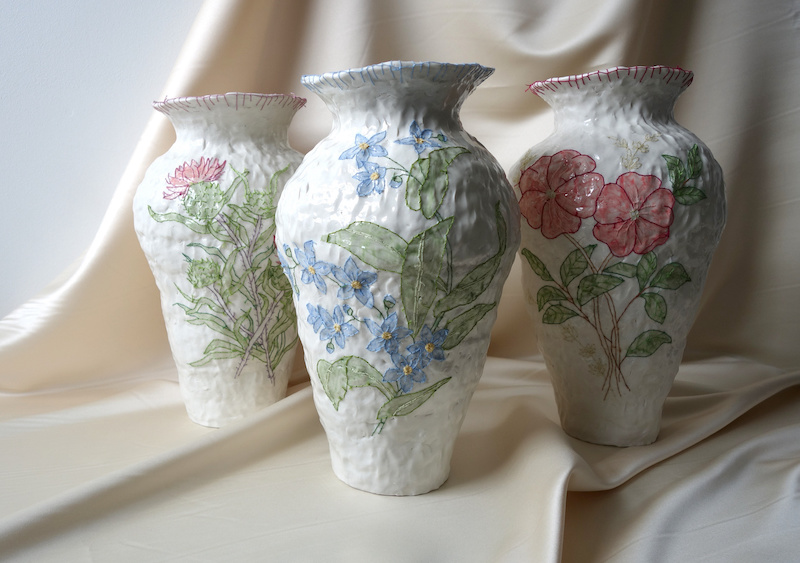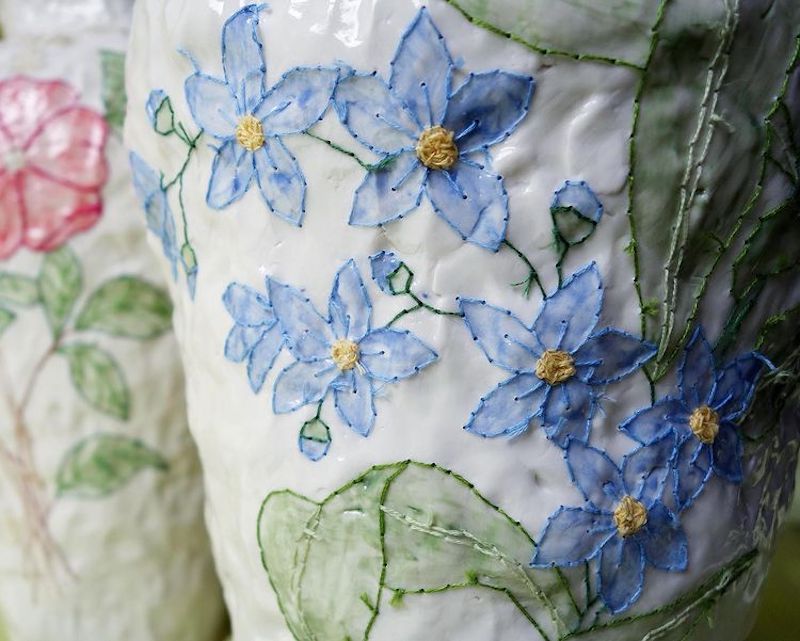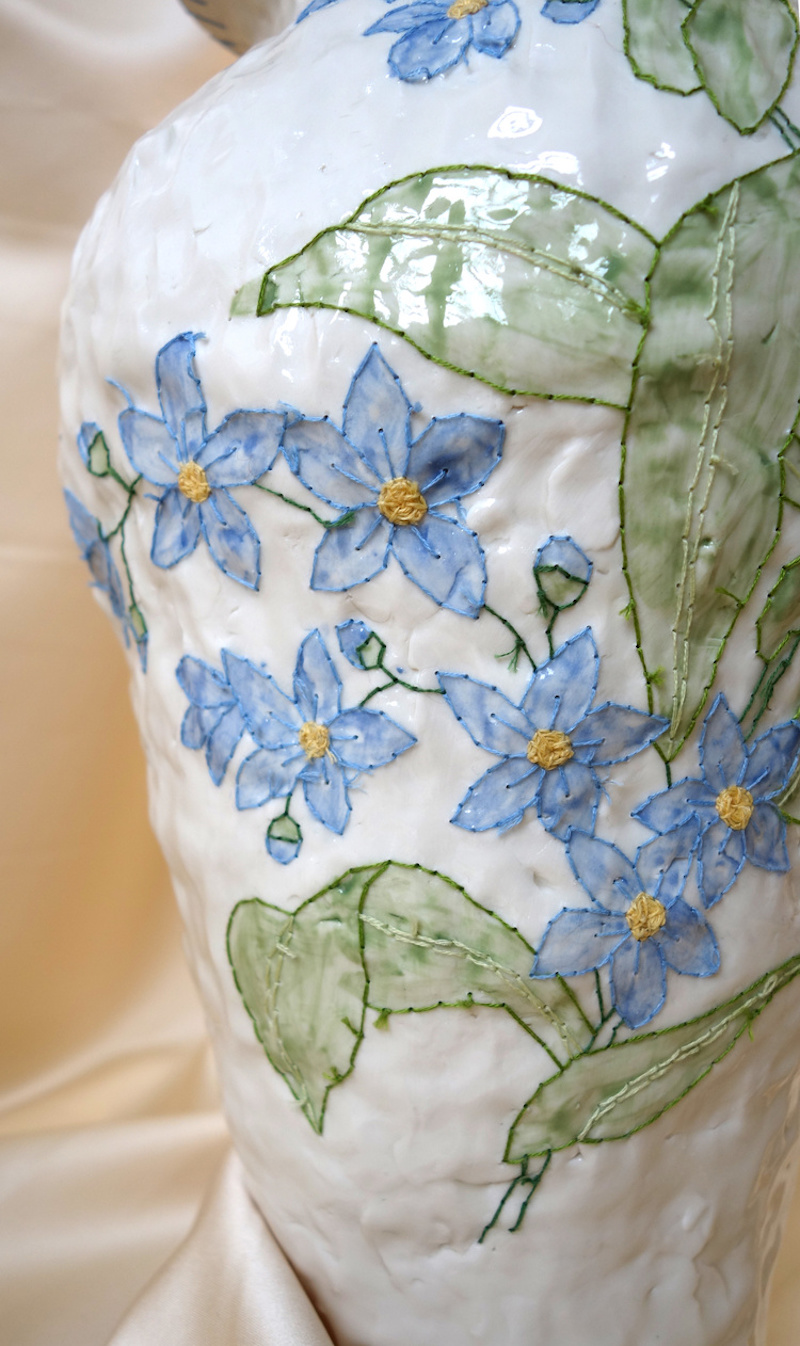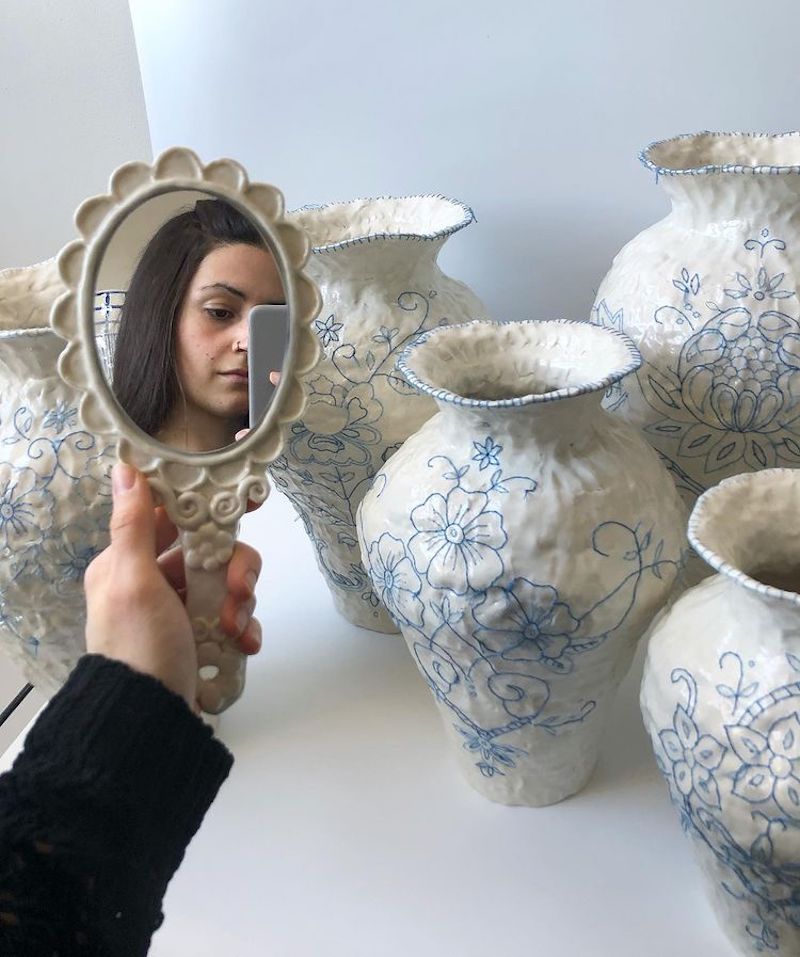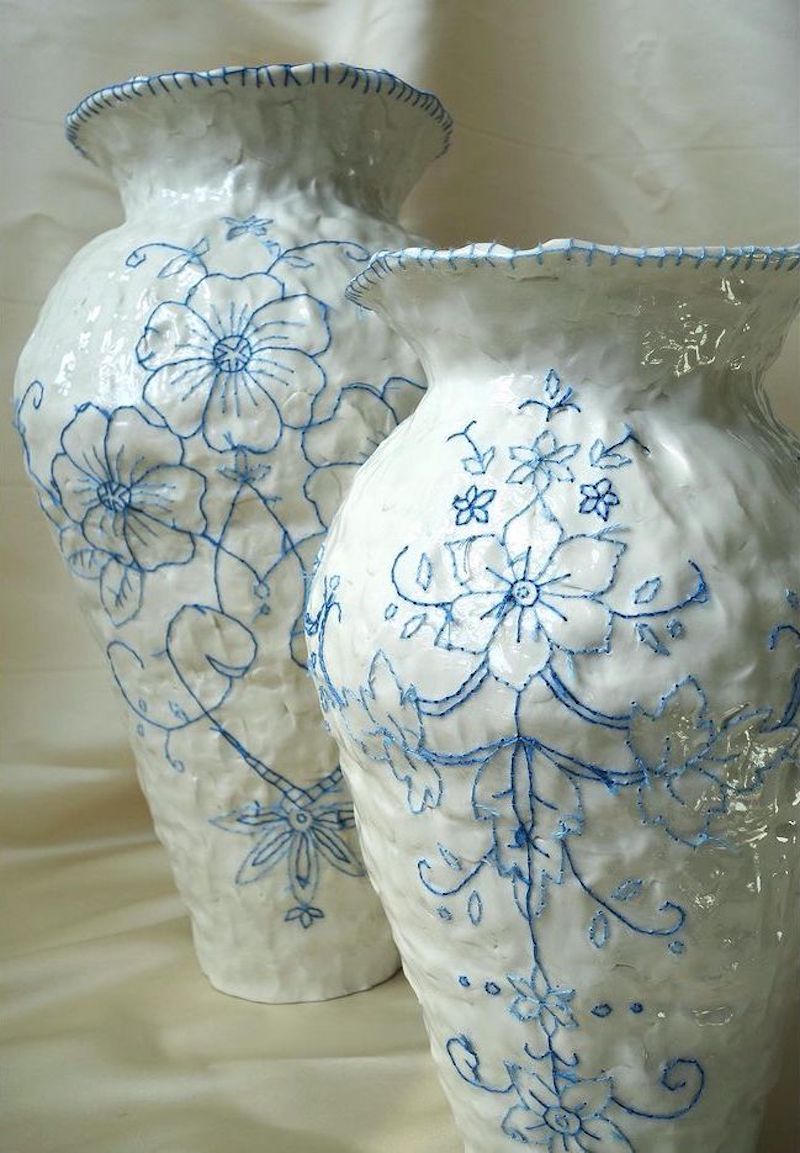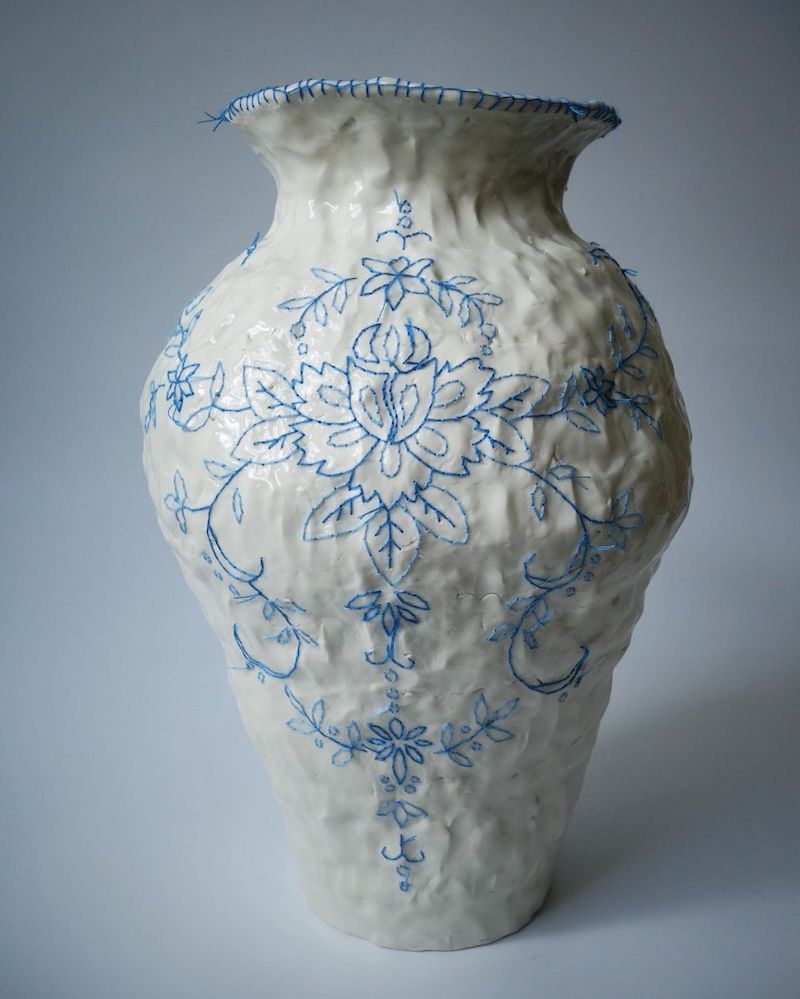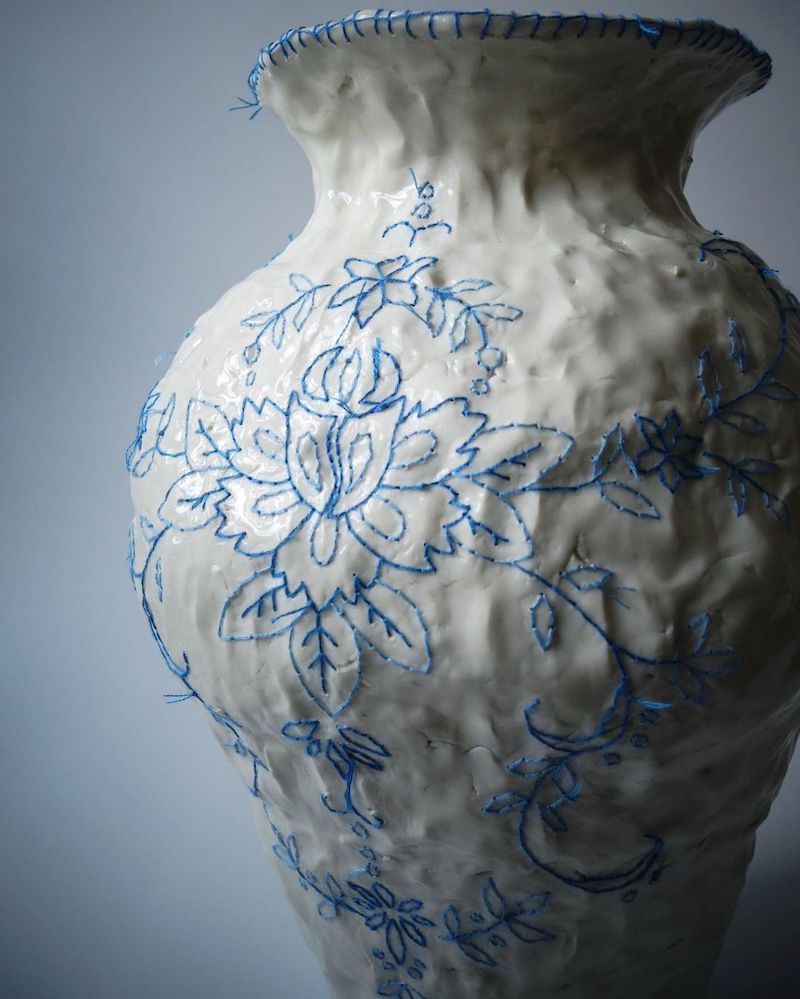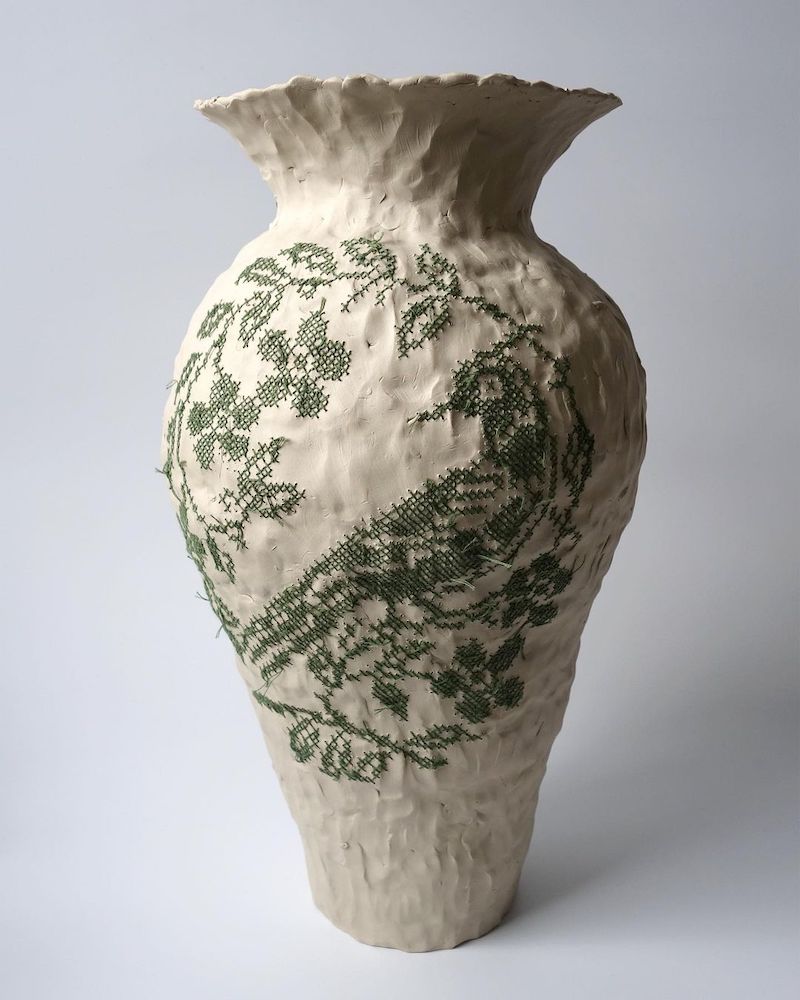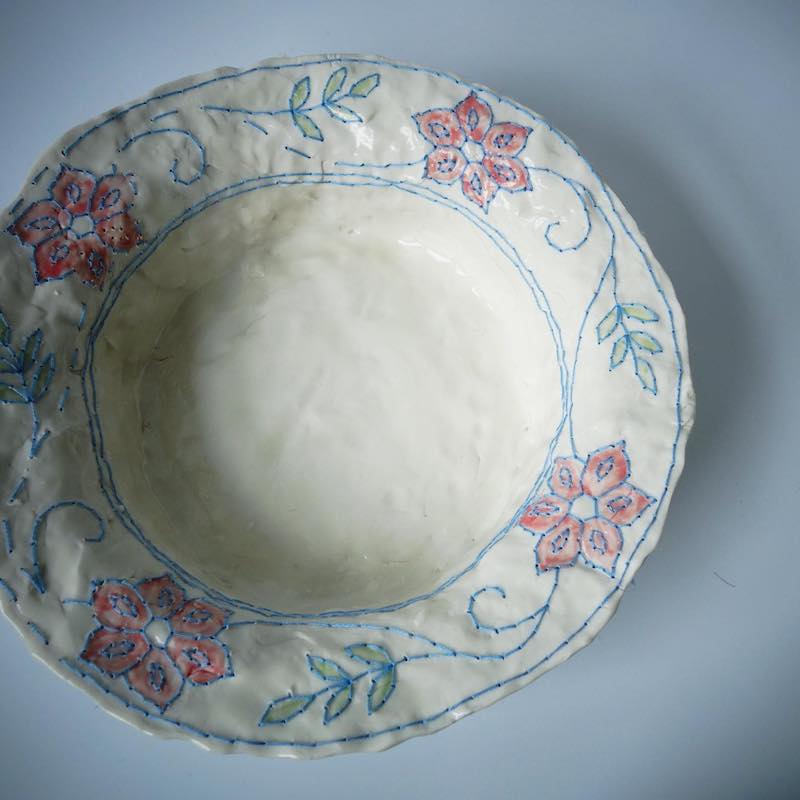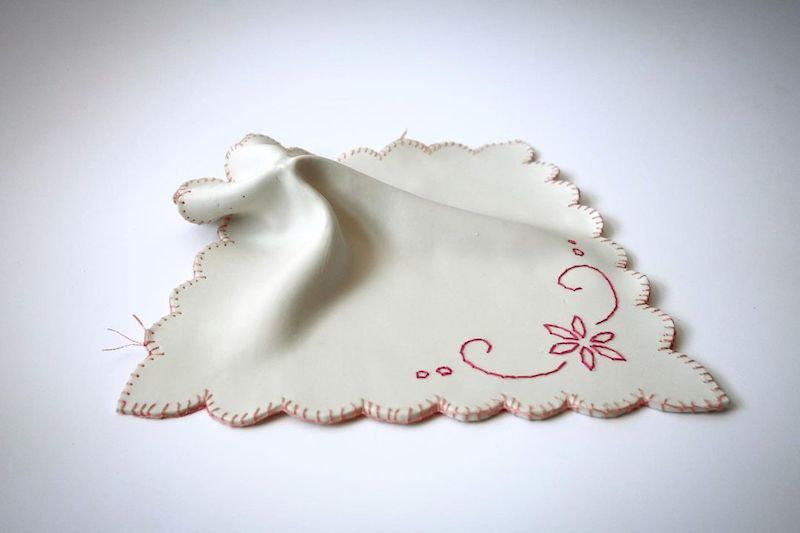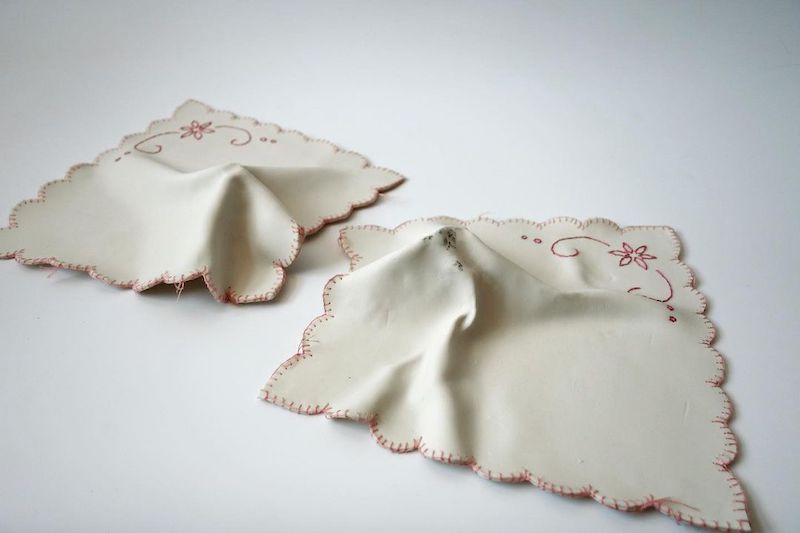 The post These Porcelain Ceramics Are Made Whole With a Needle and Thread appeared first on Brown Paper Bag.