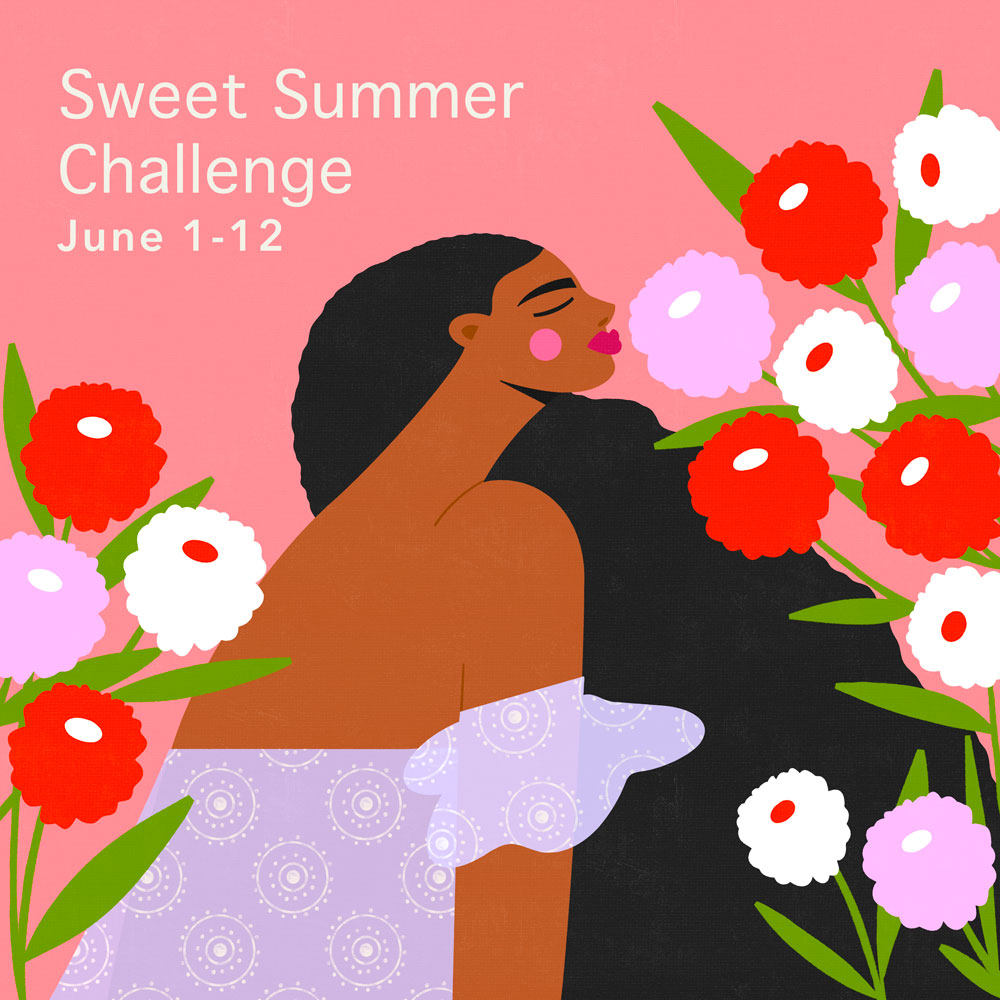 Get ready to embrace the summer vibes and unleash your creativity with the exciting #SweetSummerChallenge! One of my favorite ways to feed my creativity and develop my illustration style is to participate in drawing challenges on Instagram. And, for the very first time, I'm so thrilled to be hosting one with a group of wonderful and talented artists. It offers a fantastic opportunity to get into the summer mood and showcase your skills using any medium you prefer. So, mark your calendars from June 1st to 12th and get ready to dive into some creative fun!
---
---
*This post contains affiliate links for products that I use and love!
---
The Sweet Summer Challenge Prompts
The Sweet Summer Challenge comes with a set of creative prompts that you can interpret in your own unique way:
June 1-3: Making lemonade & camera
June 4-6: Having a cocktail & beach
June 7-9: Picking strawberries & friendship bracelet
June 10-12: Leaving the office early & flip flops
Feel free to let your imagination run wild and think outside the box while interpreting these prompts. You have the creative freedom to showcase your amazing perspective and style!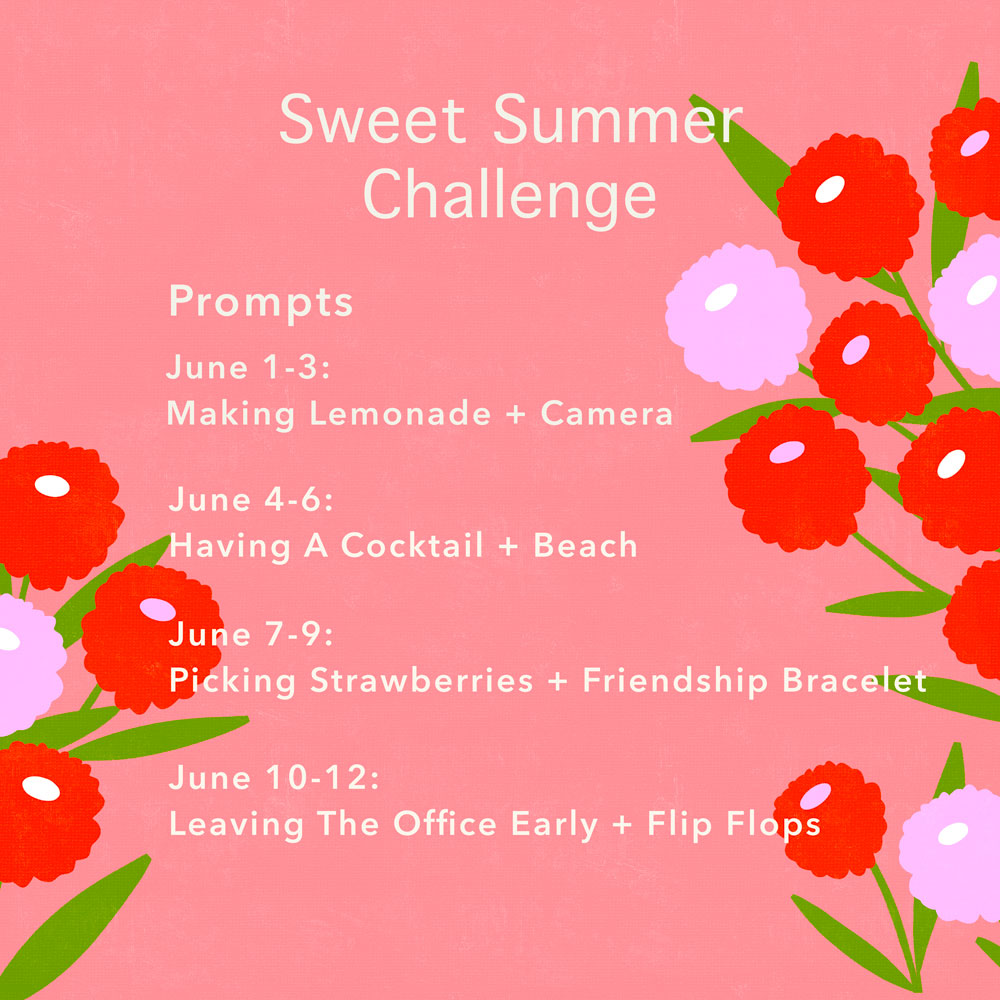 The Rules
To ensure a smooth and enjoyable experience for everyone, here are the rules of the challenge:
Free Interpretation: You are free to interpret each prompt in any way that inspires you. Let your imagination guide you!
Post Your Work: Post your lovely work on Instagram because we want to see it!
Include the Prompt List: Don't forget to include the prompt list in your post, so others can follow along and appreciate your creative journey.
Use the Hashtag: Include the hashtag #SweetSummerChallenge in your caption to make it easier for others to discover your work and for the hosts to track your entries.
Tag All Hosts: In your post, be sure to tag all the hosts mentioned below. This will help us notice your contribution and feature our favorite entries in our stories.
The Hosts
The #SweetSummerChallenge is hosted by a wonderful group of talented artists who are excited to see what you create. Here are the hosts:
We can't wait to see your incredible creations! Throughout the challenge, we will share our daily favorites in our stories. It's an excellent opportunity to get recognized and discover other talented artists who are also participating. Feel free to share this exciting challenge with your friends and fellow creatives. The more, the merrier! And most of all, have lots of fun and let your artistic expression shine!
---
Stay tuned for more updates – in the meantime you can browse my Summer Themed DIYs or my online store!
The post Instagram – Sweet Summer Challenge appeared first on Maritza Lisa.