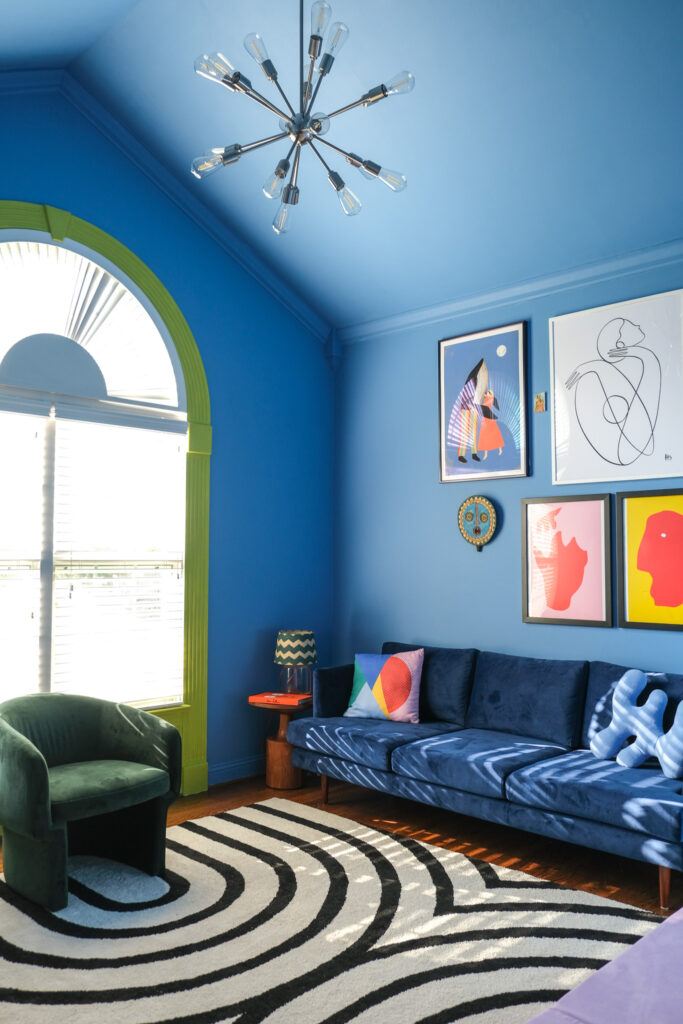 This is the current iteration of our guest bedroom. This poor room has its fair share of refreshes! However, we all know that nothing stays the same for long around here:-). The bedroom had become a sort of dumping ground and wasn't really getting lots of use as a bedroom, SO, I decided to convert into a sitting room. It's right off the boys' bedroom. so this is a space where they could come and read, and just hang out.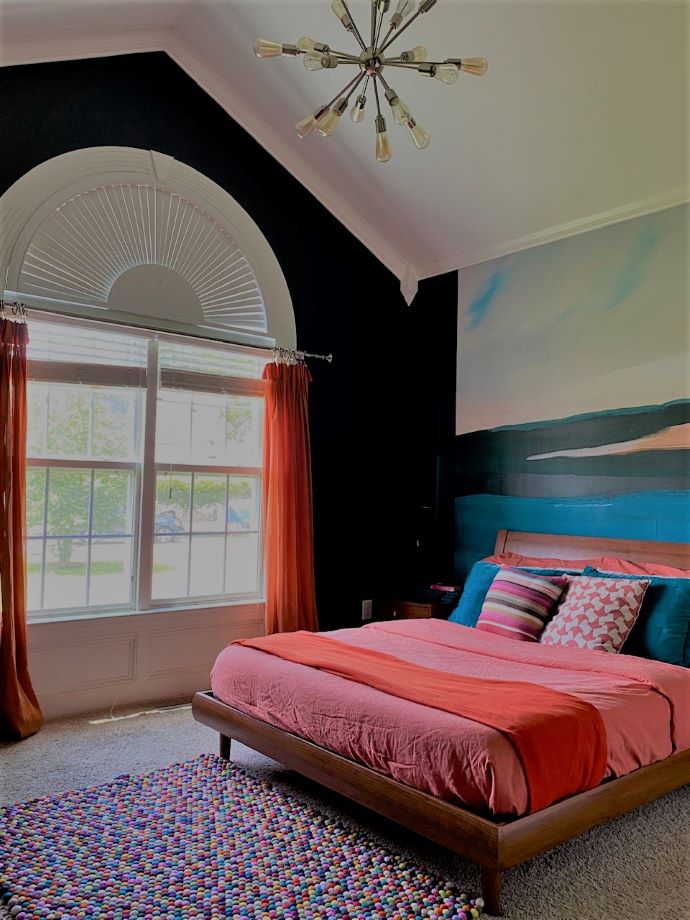 this is a before of the room-of course it wasn't looking this nice and tidy when i decided to convert it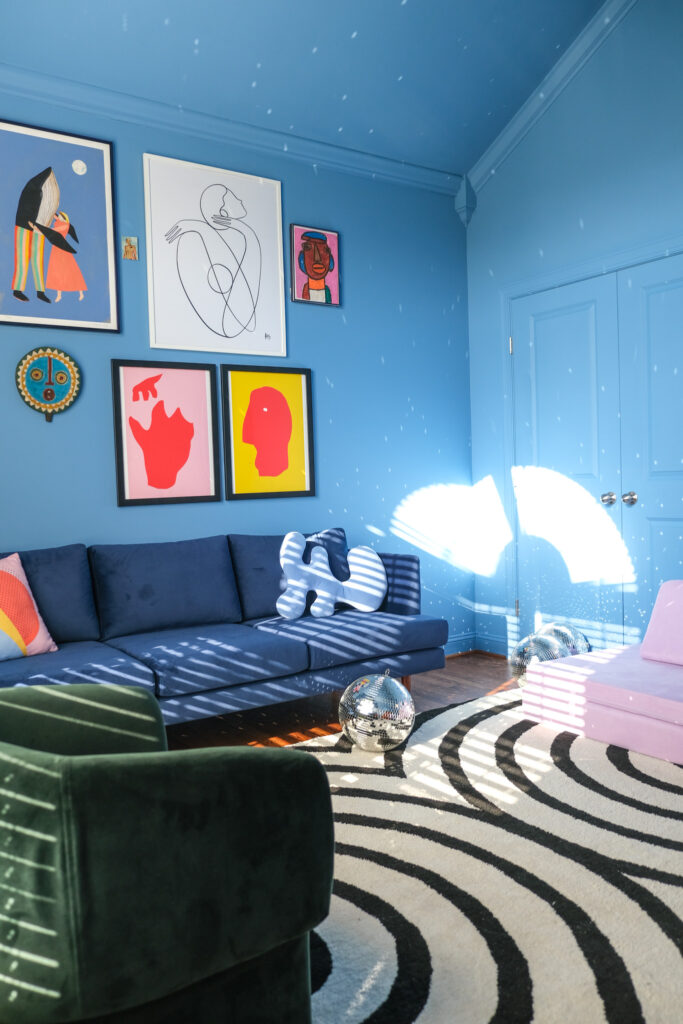 I decided to replace the wall to wall carpet with hardwood and painted the walls in a delicious blue color from Farrow and Ball. It's called Cook's Blue in their Dead Flat finish. At first, I initially only painted the walls, doors and some trim, but later on decided to color drench the entire space and also paint the ceiling and molding in the same color. Though painting that vaulted ceiling was absolutely no fun, I really love how cohesive and warm the space feels now with the ceiling painted. I also love that pop of green that i used to paint the trim around the big windows. It's another Farrow and Ball color called Acid Drop from their archive collection.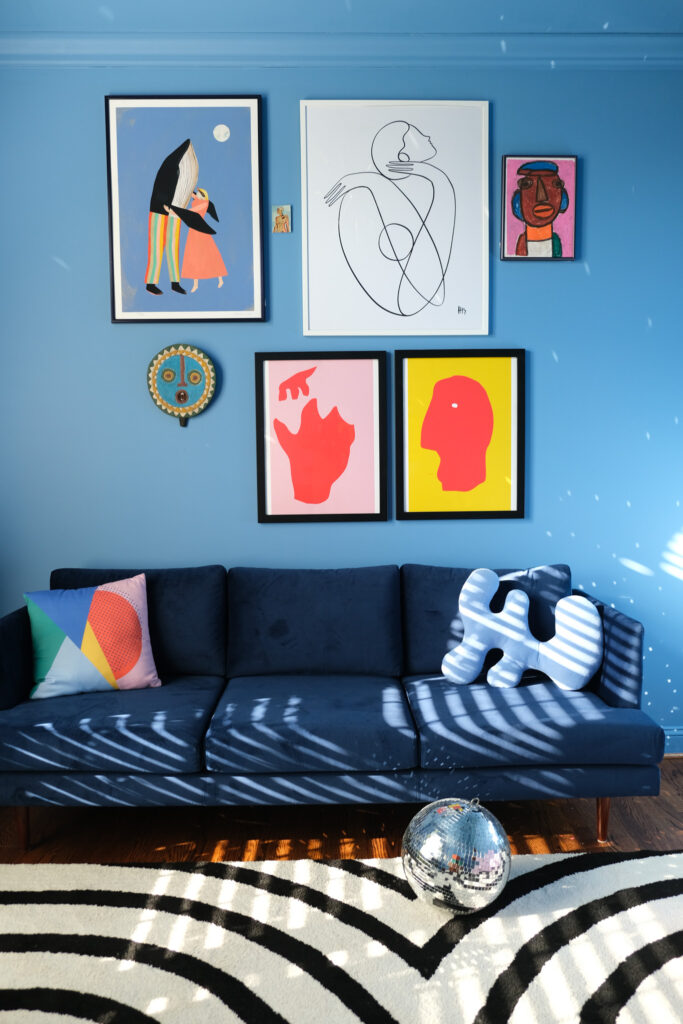 Now, it's no longer an unused space that is a dumping ground for stuff. I especially love to sit and enjoy the evening light with the disco balls in here. It's so magical! Would you color drench a space? Here is another time we color drenched a space; the porch makeover.
SHOP THIS POST

* This post contains affiliate links.