These ghost treat bags are so easy to make! You only need a few supplies, and a few minutes, and you'll have made a cute Halloween craft. It's a great craft to do with kids!
I'm obviously into the easy paper bag crafts. Take a look at the paper bag stars and paper bag bunnies for evidence of that! I've seen a few variations of ghost treat bags over the years. Usually they're just a bag with a face drawn on, or it involves sewing. I wanted it to be as easy as possible, so I went with glue. While still having a cute ghost shape.
You can fill the bags with any candy, treat or toy you'd like. It just needs to be small enough for your bag. You can use bigger paper bags (like these) than I did. I wanted small, and I liked the look of glassine bags for this project. All of the supplies I used, including a printable ghost silhouette, are listed & linked below.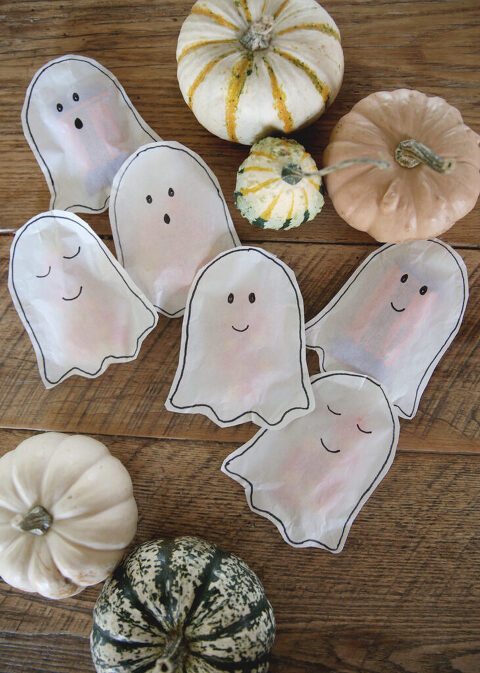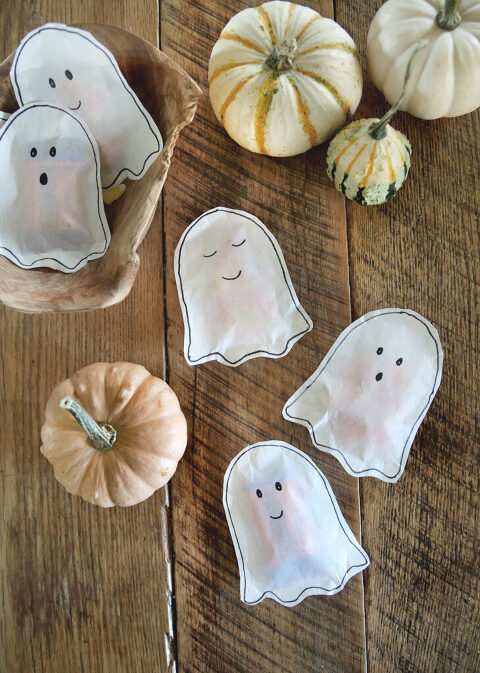 SUPPLIES FOR GHOST TREAT BAGS:
Watch the video (or see the directions below):
DIRECTIONS:
Cut the top and bottom off the bag, then cut down one side of the bag, so that it opens like a card.
Draw or trace a ghost shape (printable linked above). Make sure it's big enough to stick your treat or candy in. 
Open the bag up, and use a glue stick to glue along the ghost shape.
Place your candy in the middle of the ghost, making sure it's not touching the glue.
Flip over the back side of the bag and press the front and back of the bag together to seal in the treat. 
Once the glue is dry, cut around the ghost silhouette.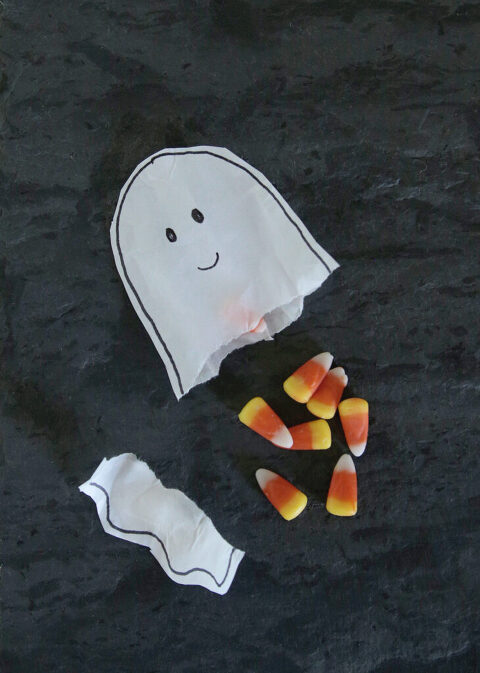 Be sure to check out our Halloween crafts and projects!
-Manda
The post How To Make DIY Ghost Treat Bags appeared first on The Merrythought.