Hello dear friends, it's so nice to be here today to share lovely glimpses of a cozy living space in Istanbul, a city I've visited once in 2010 with my dear friend Esra. I actually wrote the last section of my first book, Decorate, in my hotel there – I'll never forget it! Today, I'd like for you to meet craft book author Ayda Algin, a decor8 reader for many years who has a lovely Instagram @cafenohut where she shares all of the different ways she styles her lovely apartment to over 50K followers. Ayda is an environmental engineer by day, but on nights and weekends, her creative side comes out to play through her many craft and decor projects as you will soon see. [Note: You can find her book, Made For Baby: Cute Sewn Gifts, on Amazon.] I love her mix of mid century and Scandi elements, but also her color palette with is soft yet warm and inviting. She pays a lot of attention to details, and I particularly was inspired by her table linens since I tend to not use a lot of patterned table covers but after seeing Ayda's dining room, I'm feeling inspired for the months ahead to add pattern back into my interiors a little more again.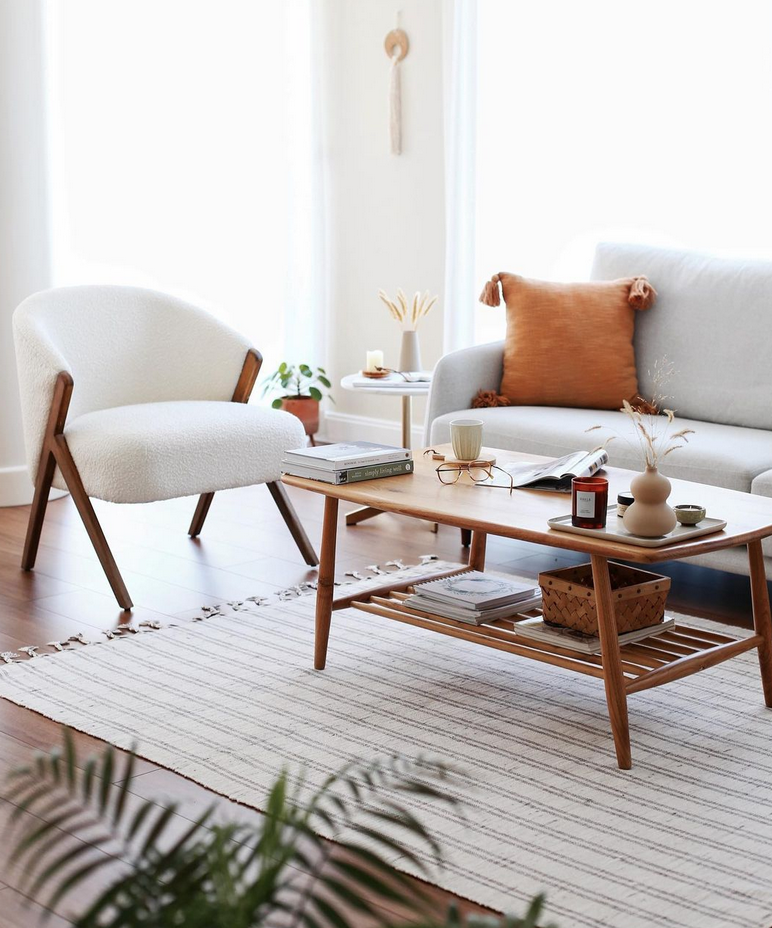 I created a mini interview with Ayda so you can get to know her a little bit better. 🙂 Also, these photos give you some interior glimpses of her world, so enjoy.
Holly: You have over 50,000 follower on your @cafenohut Instagram now, wow! What do you love about Instagram?
Ayda: I love my all followers 🙂 The best thing about Instagram is that it is like a microblog that comes with an excellent visual component that brings in high engagement. Not only does Instagram let you showcase your incredible photos or videos, but it also allows you to cross paths with inspiring and talented people. Instagram allows me to create my own personalized profile and I can create lots of connections with others there quickly.
Holly: Do you have more than one Instagram account?
Ayda: Yes, I actually have two… One of them is @cafenohut, this is my blog name. Since I think of my blog as a virtual cafe where I talk about the things I love with my loved ones, I named it "cafenohut". "Nohut " which in English this means "Chickpea" – which has been my nickname since college. I share images from my home in this account. My second account is @deconohut. I have an ETSY shop for that one, where I share my handmade projects and things that I sell there.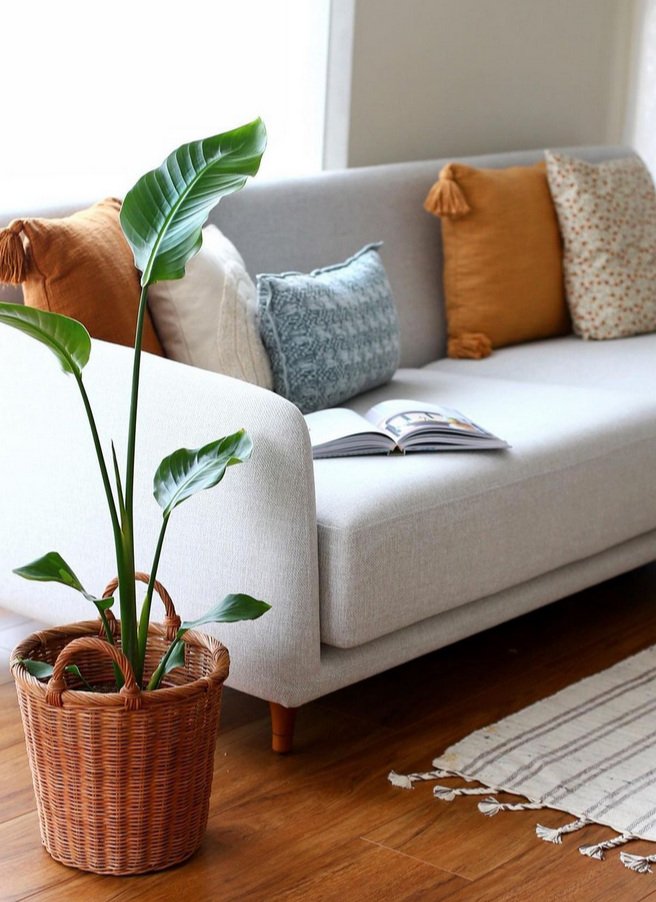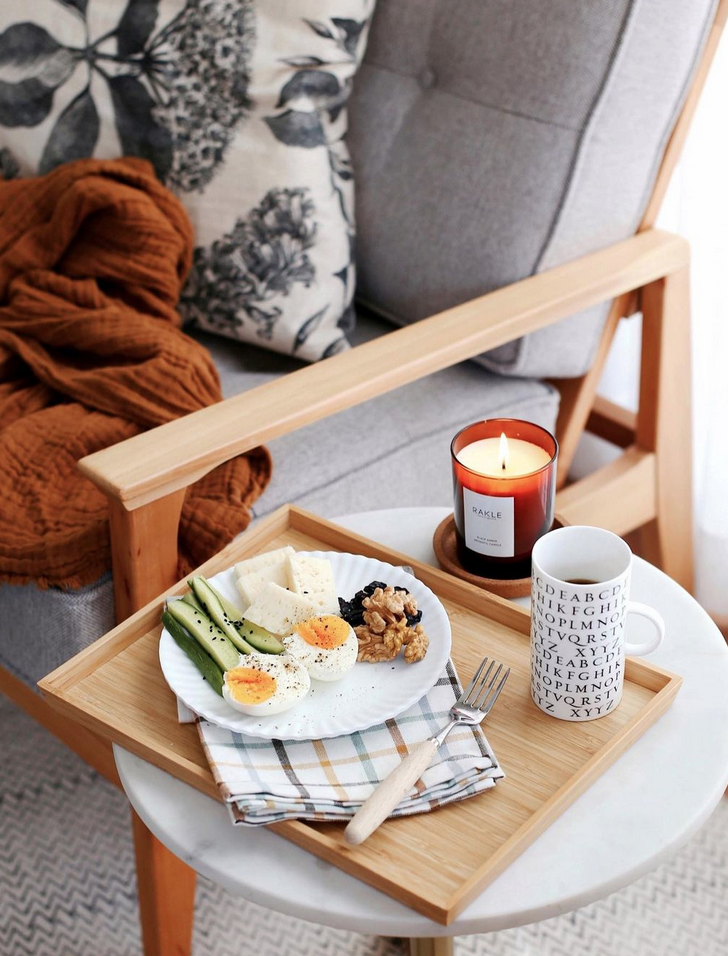 Holly: Why do you love interiors so much?
Ayda: You're right, I love interior design, it's my passion – it makes feel alive and happy. Interior design is beautiful and pleasing to the eye. I love to turn my place into something beautiful because it warms my heart and makes me happy. I love the feeling of being surrounded by beautiful things.
Holly: How would you describe your interior style?
Ayda: I tried to achieve harmony by mixing different concepts in my home. I can say that there is an eclectic style in the decoration of my house. I really love Scandinavian interior design which is warm wood tones and sepia hues which I believe are popular because they make a room feel sunny and bright without using overwhelming colors. In my home, it's a very soft color palette of pastels balanced out with light-toned woods and lots of whites, creams, and tans. I think it looks simple, clean, very warm and relaxed. I also have little touches of mid-century style in my home, too. I love mixing vintage and new.
Holly: What do you like about mixing old and new?
Ayda: I love adding timeworn treasures and pieces that tell and story to a modern home, I think it is a great way to introduce my character. Only having new in your home can make it appear soulless, flat, and unimaginative. I don't want my home to look like a sterile showroom or catalogue. I prefer mixing in vintage with new pieces, and in this way I can add some personality and character.
Holly: Where do you get your inspiration?
Ayda: In previous years, I was incredibly inspired by blogs. Now I think the biggest source is Instagram. Beside social media, immersing myself in nature, visiting new places, or being around inspiring people.
Holly: You seem to really like interiors magazines, what are some of your favorites?
Ayda: Sometimes it can be difficult to find all my favorite decoration magazines in Turkey. I collect all the decoration magazines I love on my trips abroad like Elle Decoration (UK), VTWonen, 91 Magazine, Livingetc, Adore Home, etc.
Holly: Do you have some tips for decorating  – what do you do to make a house a home?
Ayda: I'm not an expert on this subject, I just make sure to use pieces that make me happy when I see them. I think the most important thing for me is to take care not to use everything we love, but to use pieces that you love and that are compatible with each other.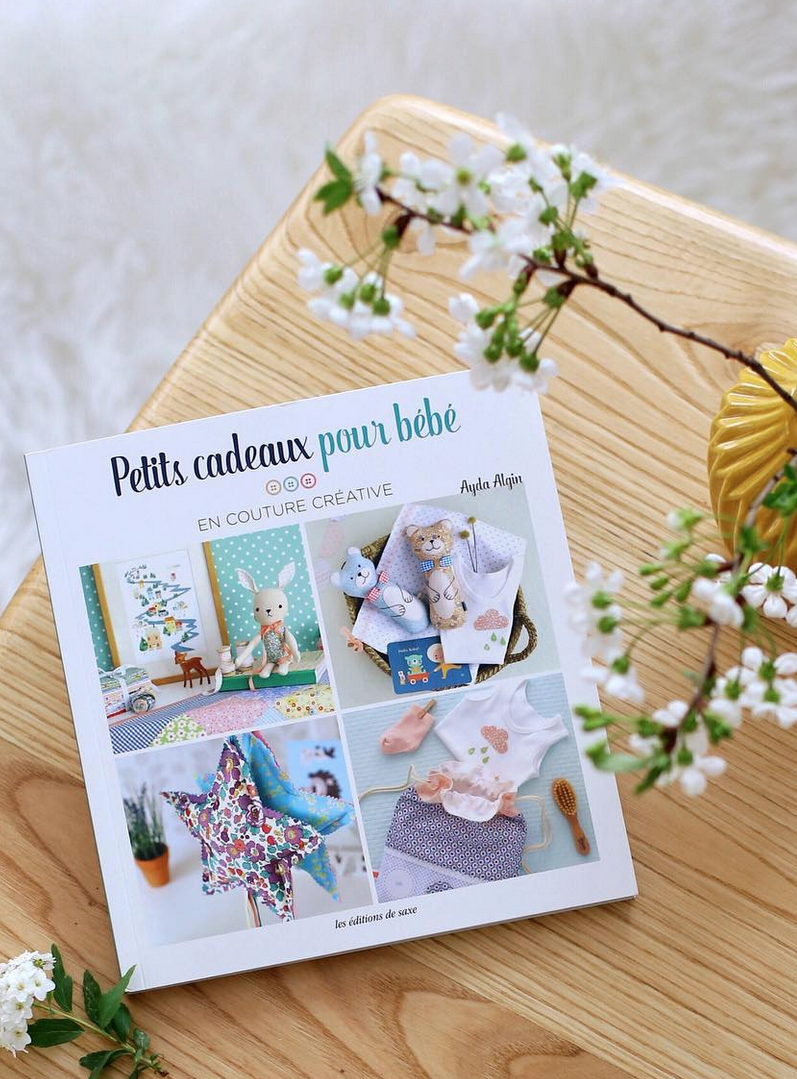 Holly: What do you love about living in Istanbul?
Ayda: I came to Istanbul for my university education. I spent my childhood in a small city. When I was at university, I thought that I would go back to the city where I was born when my education was over, but I could not return. It is really hard to leave here after falling under the spell of Istanbul. Istanbul is a city of freedom and variety. It is easy to get lost here in the crowd and become as if invisible. You never get bored with the nightlife, history, shopping or food in Istanbul. Also, you can get inspiration from every corner of Istanbul. I think the eclectic style decoration in my house is the effect of living here.
Holly: What are some of your favorite shops in Istanbul for interiors?
Ayda: Yes, of course, they are: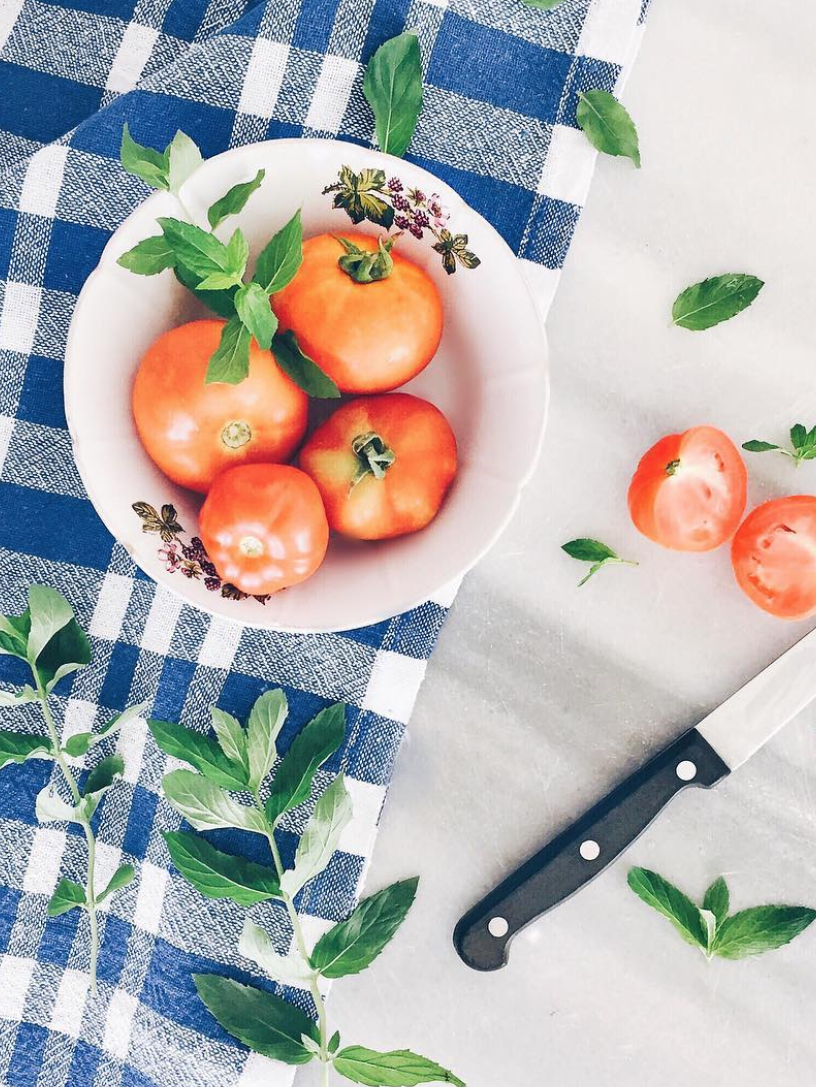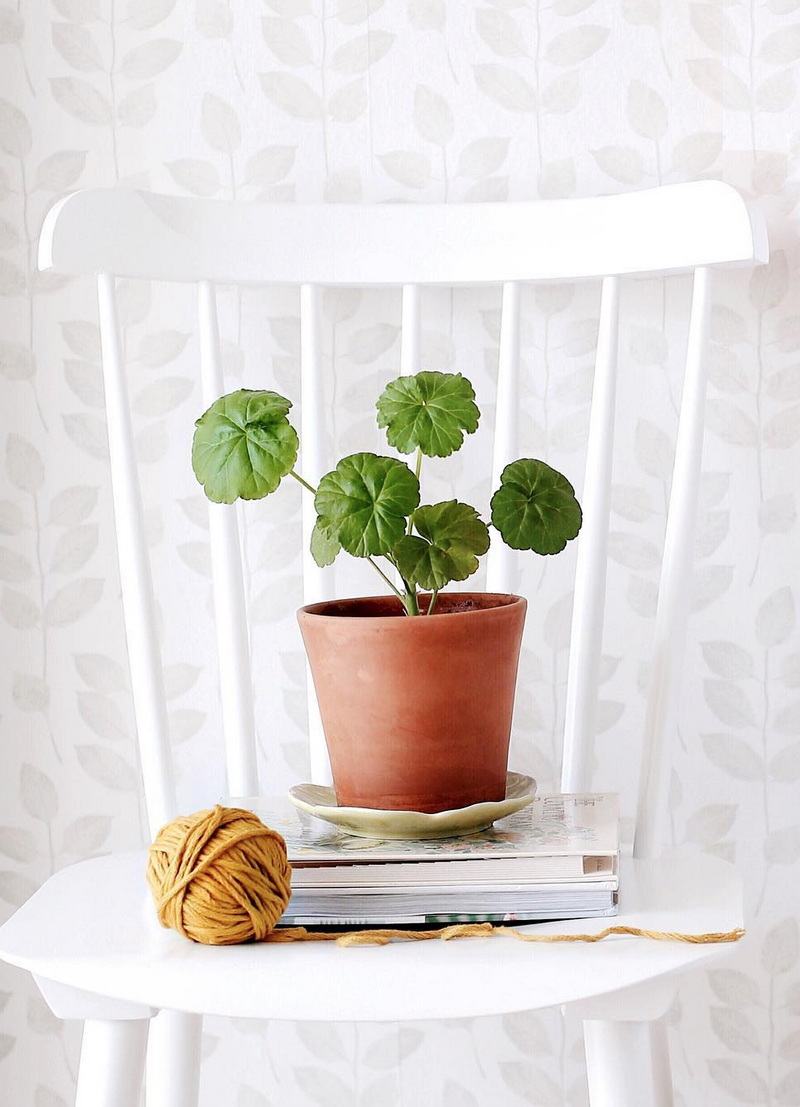 Holly: What makes your house meaningful to you?
Ayda: Home means peace to me. My home is my safe haven and a comfort zone living with my family, enjoying it with my friends. I am surrounded by the simple possessions that make me smile and I've decorated with my favorite things. It is filled with my personal touches and my sentimental collections. 
Holly: And finally… Since you love Insta so much, what are 5 of your favorite Instagram accounts that you follow right now?
Ayda: There are so many wonderful and inspiring accounts that @decor8 is at the top of them. Here are some of my favorites at the moment;
So my dear readers, it's been such a pleasure to have Ayda on decor8! I hope you've enjoyed seeing her world and also that you found some inspiration in the fact that she's both an engineer and a craft book author and decorator – it goes to show you that so many people can and certainly do find enough time to pursue their creative passions whether they work all day in a very creative field or not. Anything is possible when passion drives you – and often these creative "after work" hobbies can be the fuel that you need to enjoy life even more. Thank you Ayda for being here with me today, I'm so happy to have you on decor8!
(Photos: With permission, from Ayda Algin)