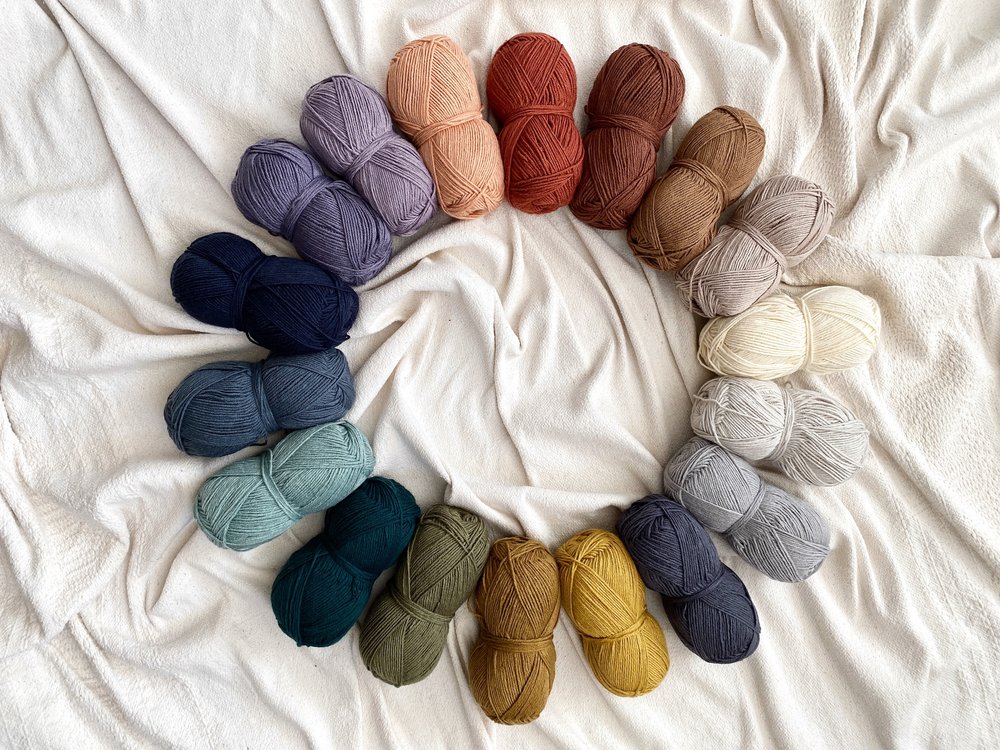 The essence of color theory is all about how colors interact with one another and in this lesson we will focus on five classic color pairing schemes and how they play out in the Color Theory yarn palette. We will again use the 12 color wheel to examine these relationships.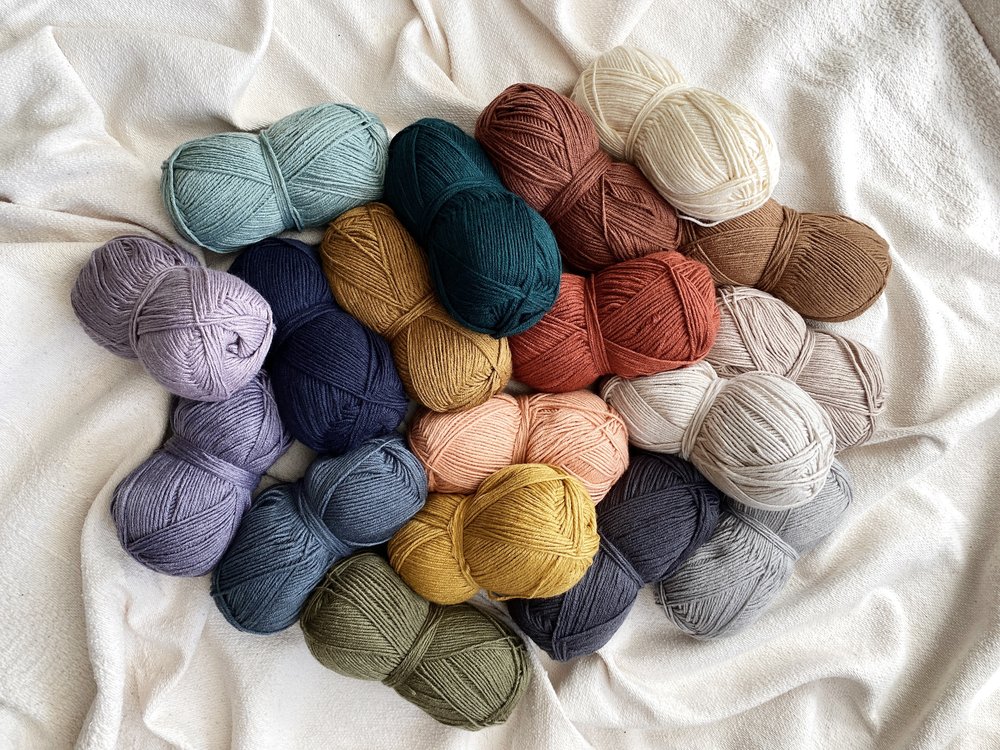 Within the mix-and-match 18 color palette of Color Theory yarn, you may recognize that there are quite a few color combos you could put together … but did you know there are 153 two-color combos, 816 three-color combos, 3060 four-color combos, and 8568 five-color combos?!
It's hard to even wrap your head around these numbers and it seems like there's no way this is accurate, but I assure you it is! Here is a handy calculator you can use to determine how many combinations of a sample size from a group are possible.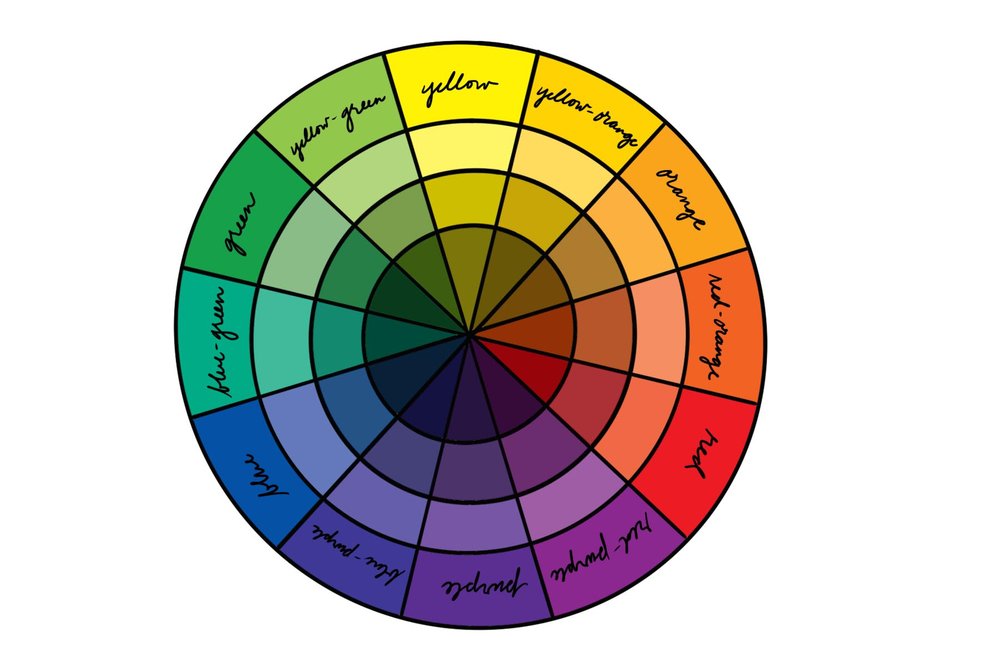 With so many options to choose, how could one possibly narrow it down? Let's use the color wheel to look at five of the key color relationships known to be pleasing to the eye.
Monochromatic
This color scheme focuses on one hue in various hints, tones, shades, and temperatures. The vibe is simple, sophisticated, minimal, and streamlined.
Examples of monochromatic combos in the Color Theory palette: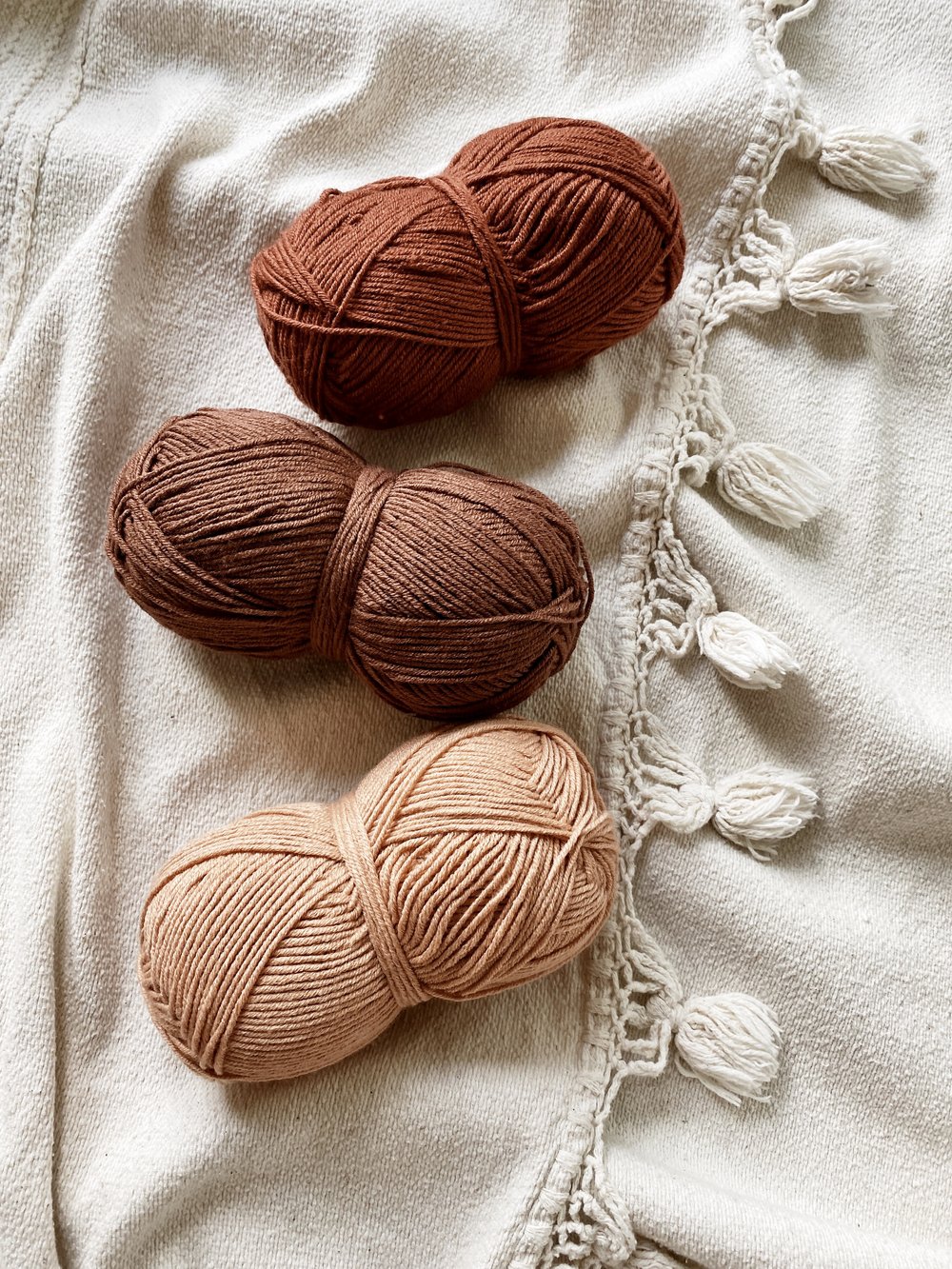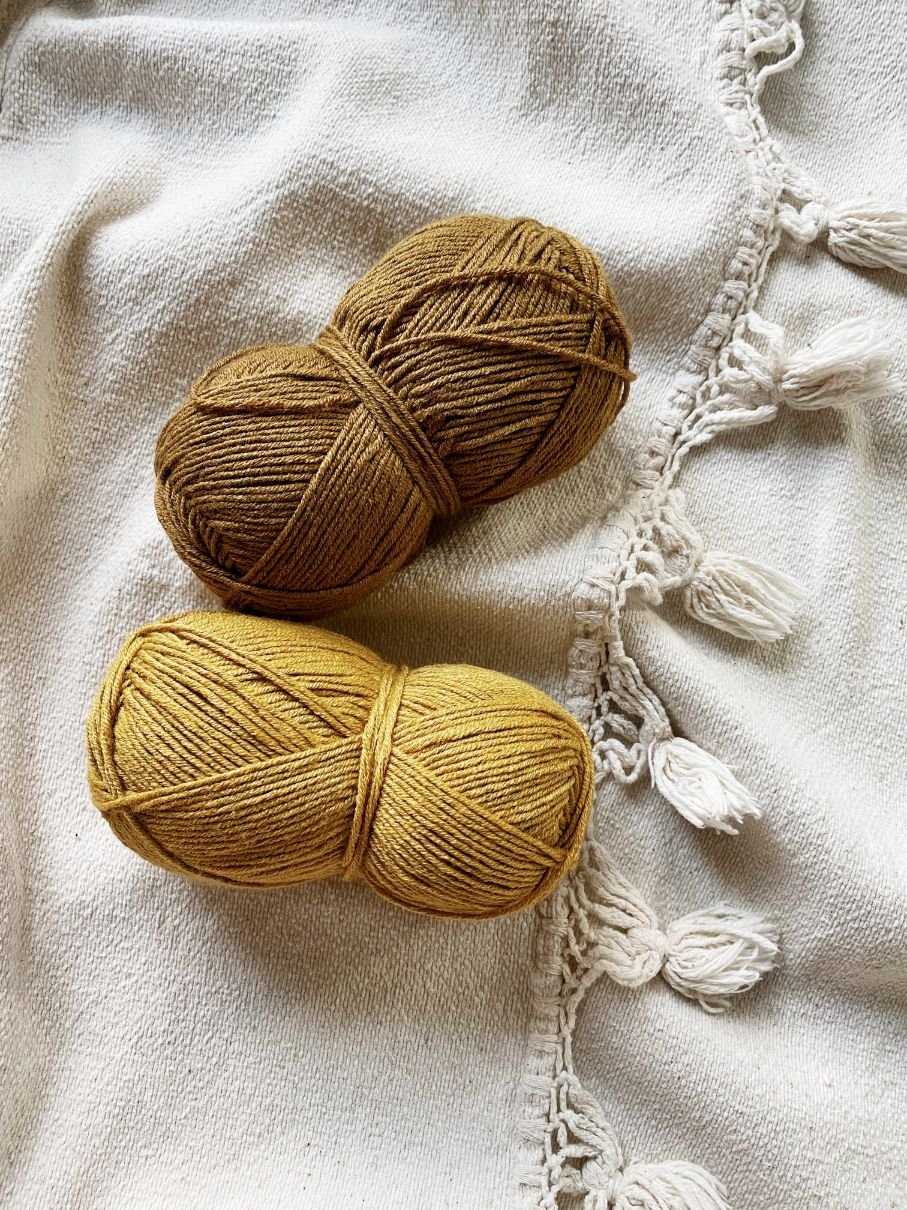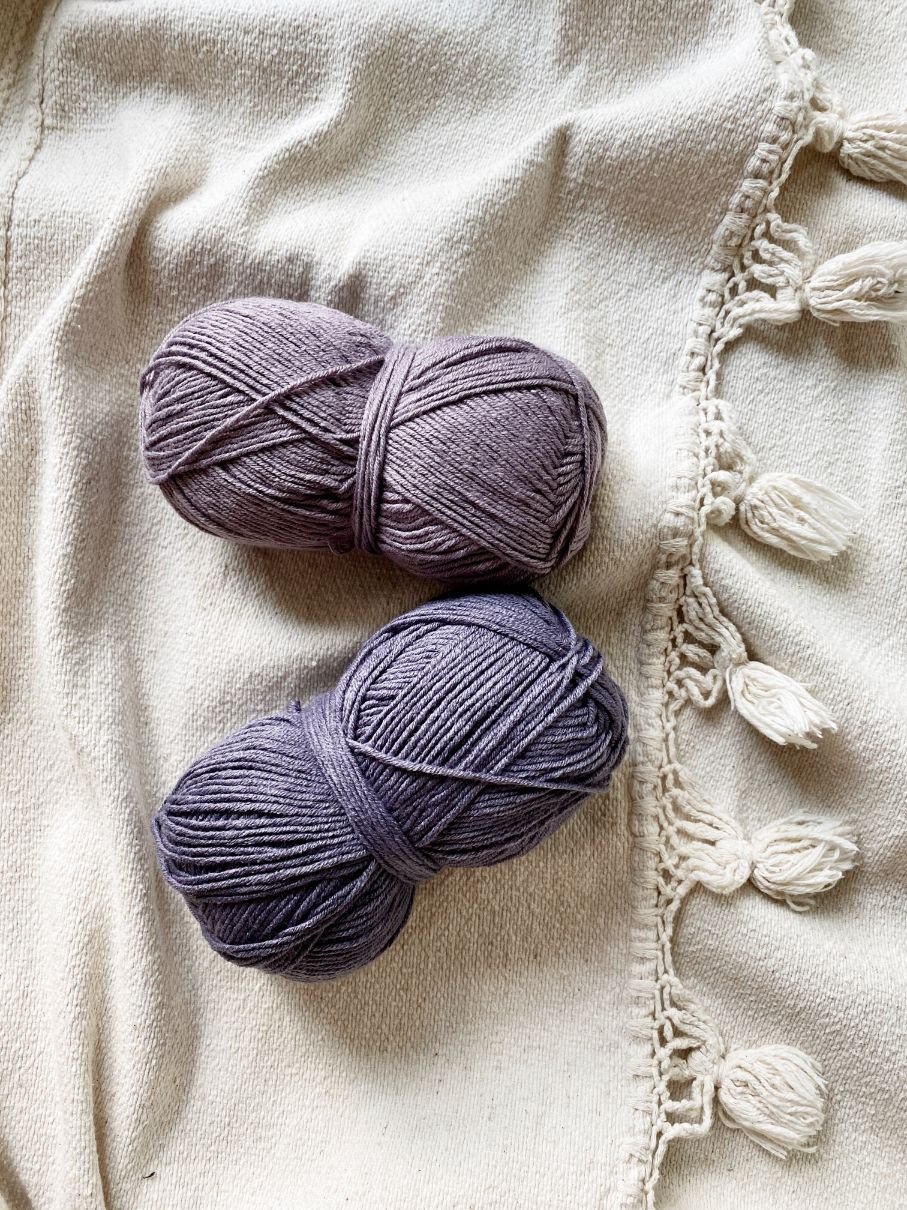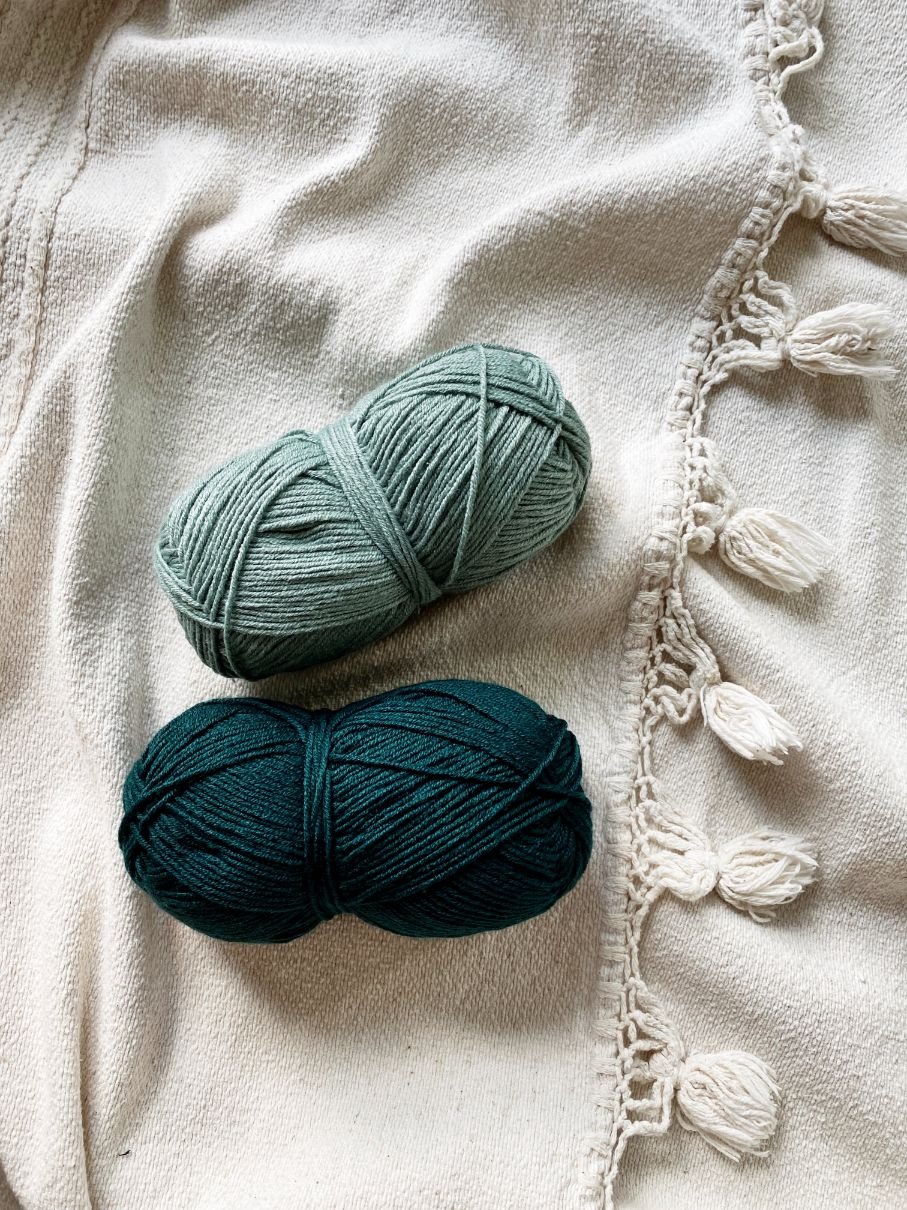 Analogous
This color scheme groups neighboring colors on the color wheel, for example green-yellow, yellow, and yellow-orange. The vibe is harmony and mood-evoking. This is one of the most prominent color schemes in spring/summer 2022 fashion trends, and happens to be my fave!
Examples of analogous combos in the Color Theory palette: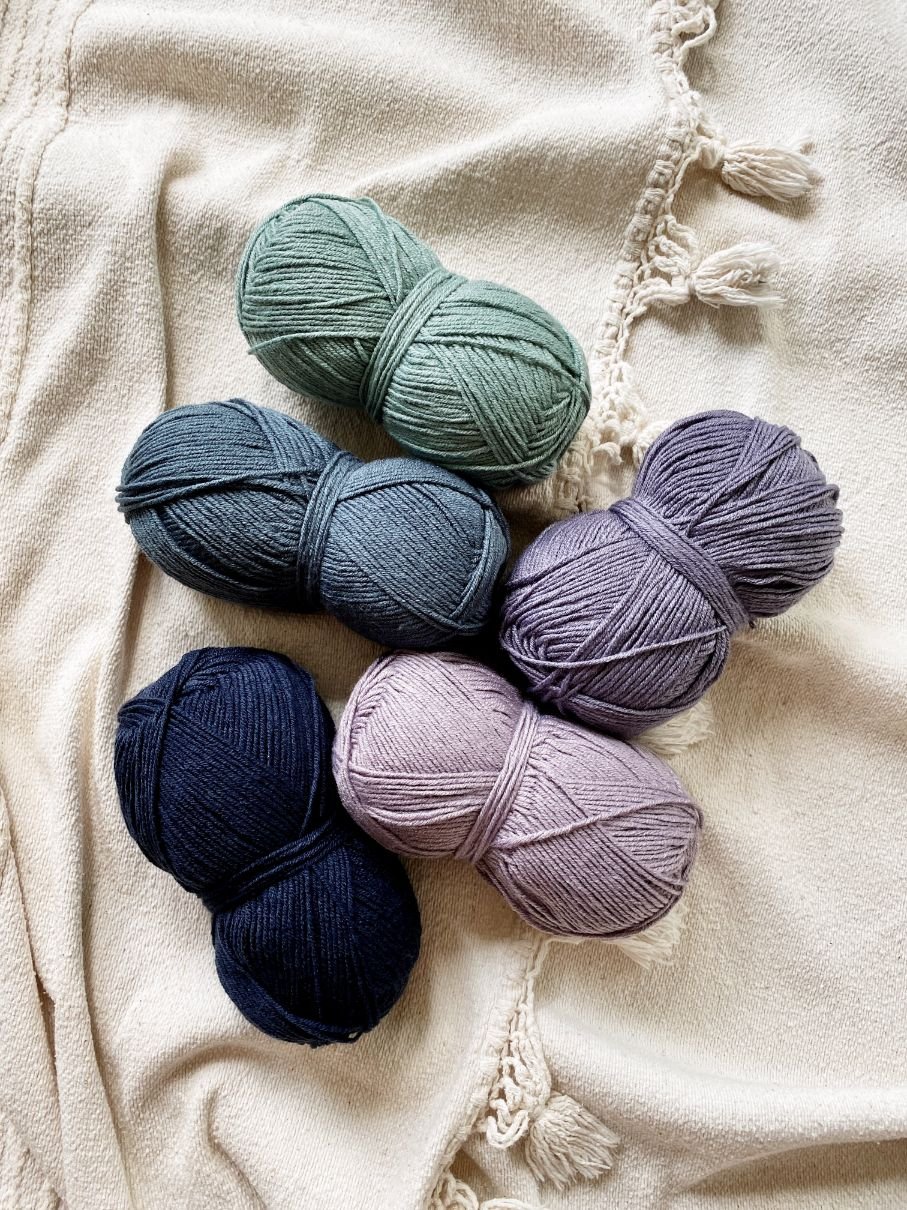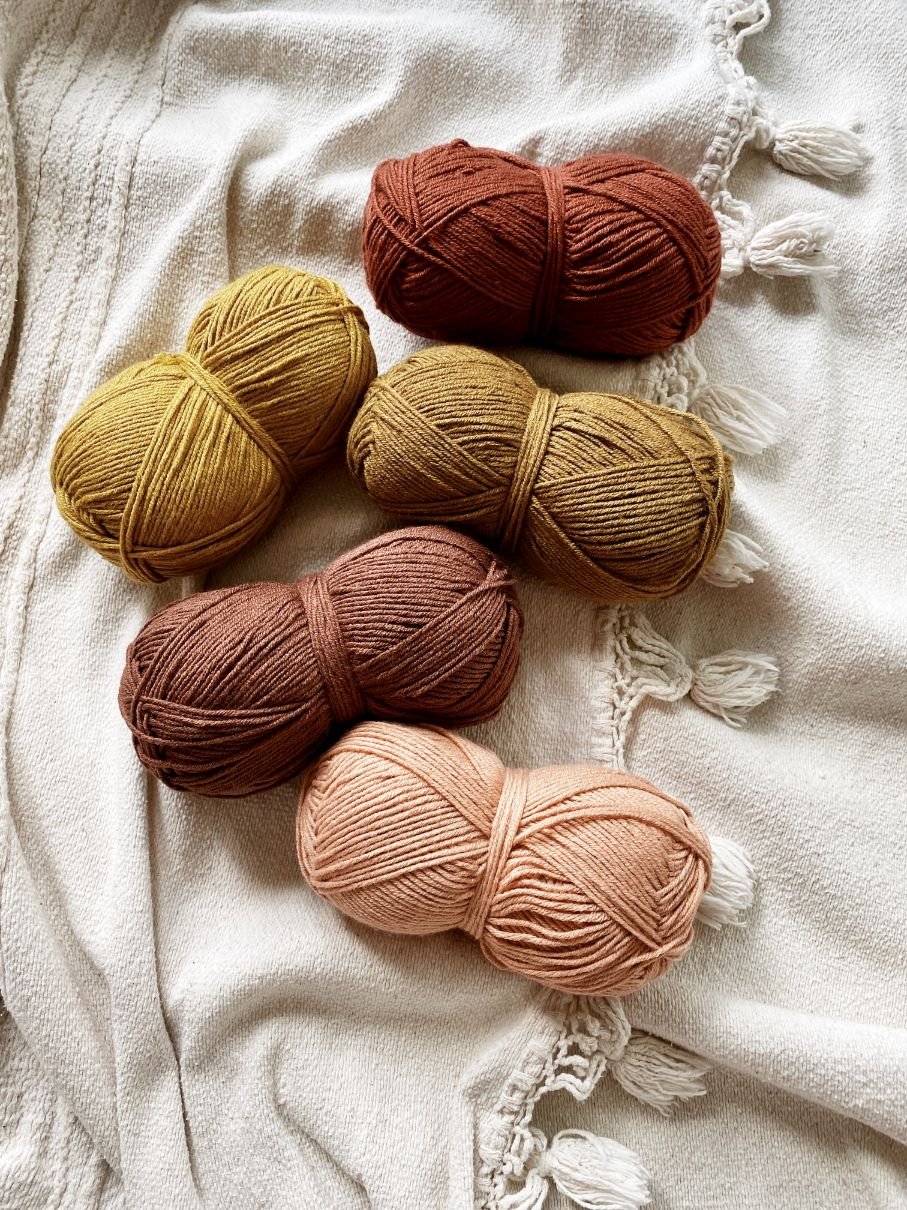 Complementary
This color scheme brings together colors that are opposite each other on the color wheel, for example blue and orange, red and green, and purple and yellow. The vibe is visual interest and energy, and this type of color scheme is often found amongst sports teams, schools, fraternities, and other dynamic groups focused on rivalry and heritage.
Examples of complimentary combos in the Color Theory palette: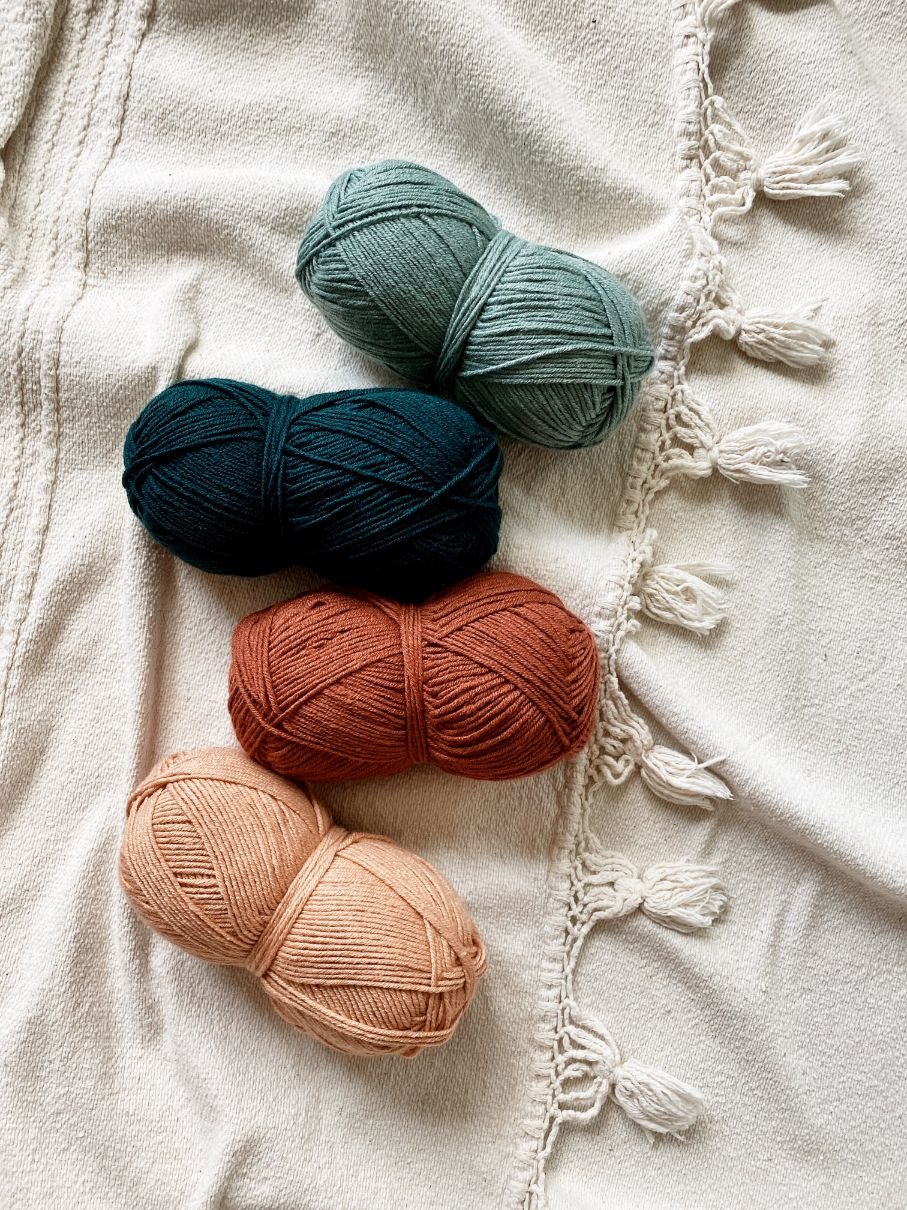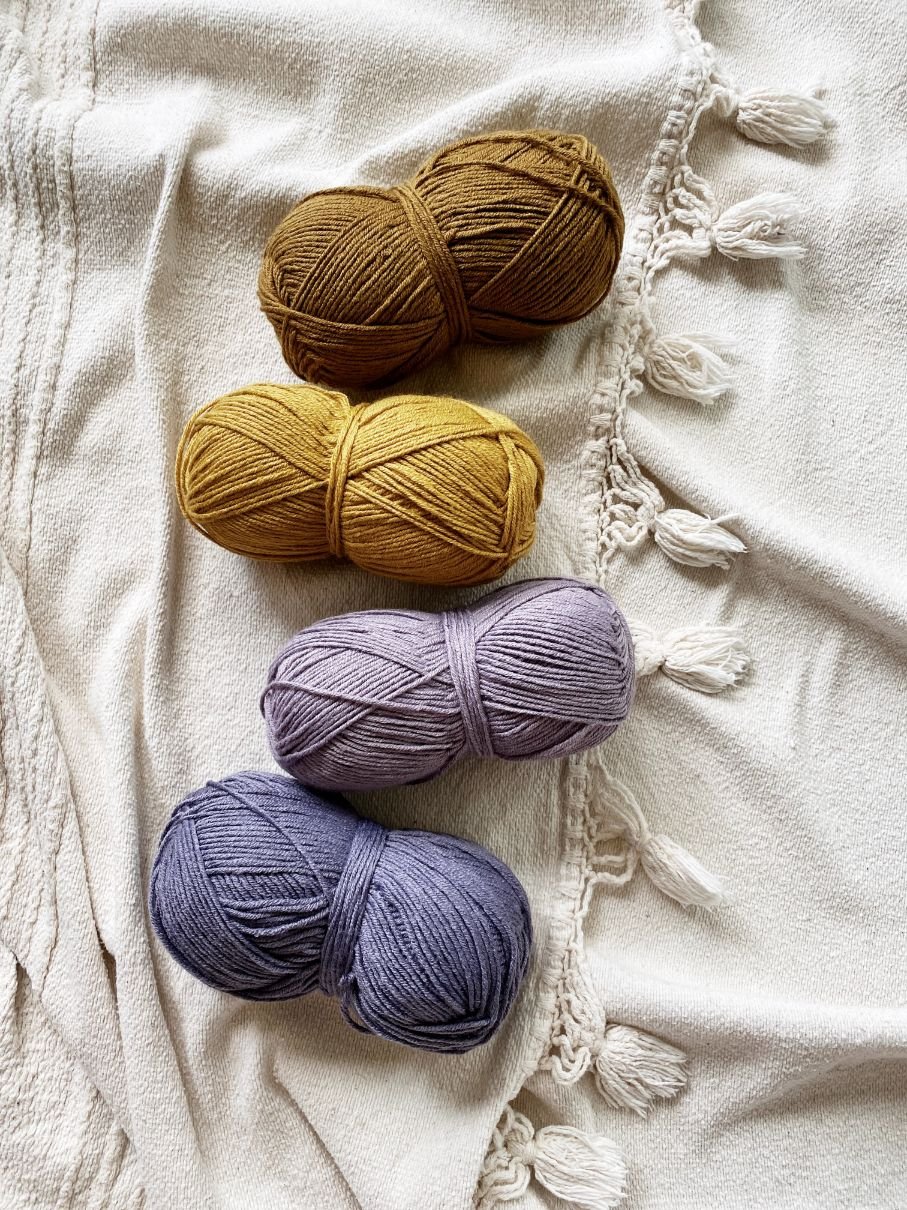 Triad
This color scheme represents three colors evenly spread on the color wheel, for example orange, green, and purple. The vibe is vibrant, and this combo works best when one color is dominant and the other two are accents. A 60/30/10 distribution is thought to be key.
Examples of triad combos in the Color Theory palette: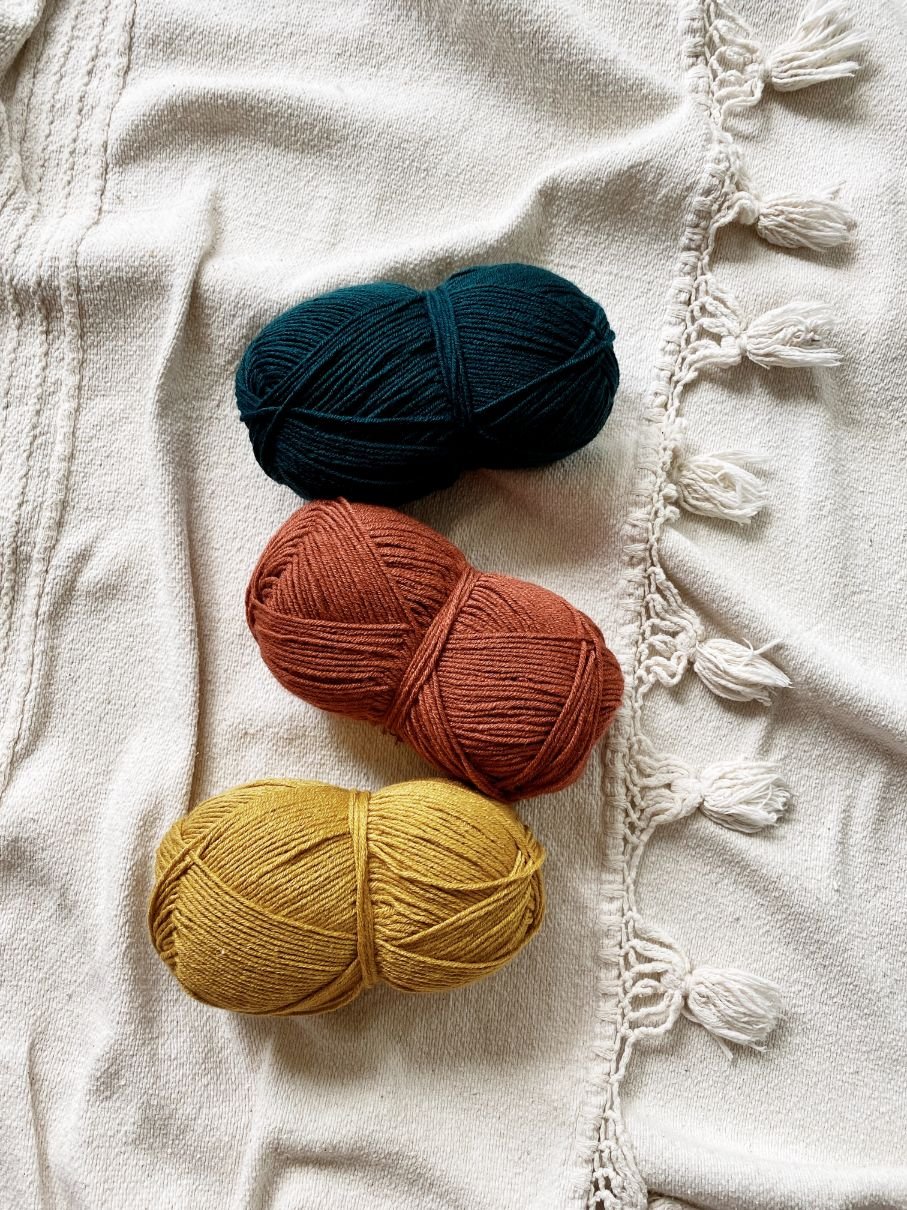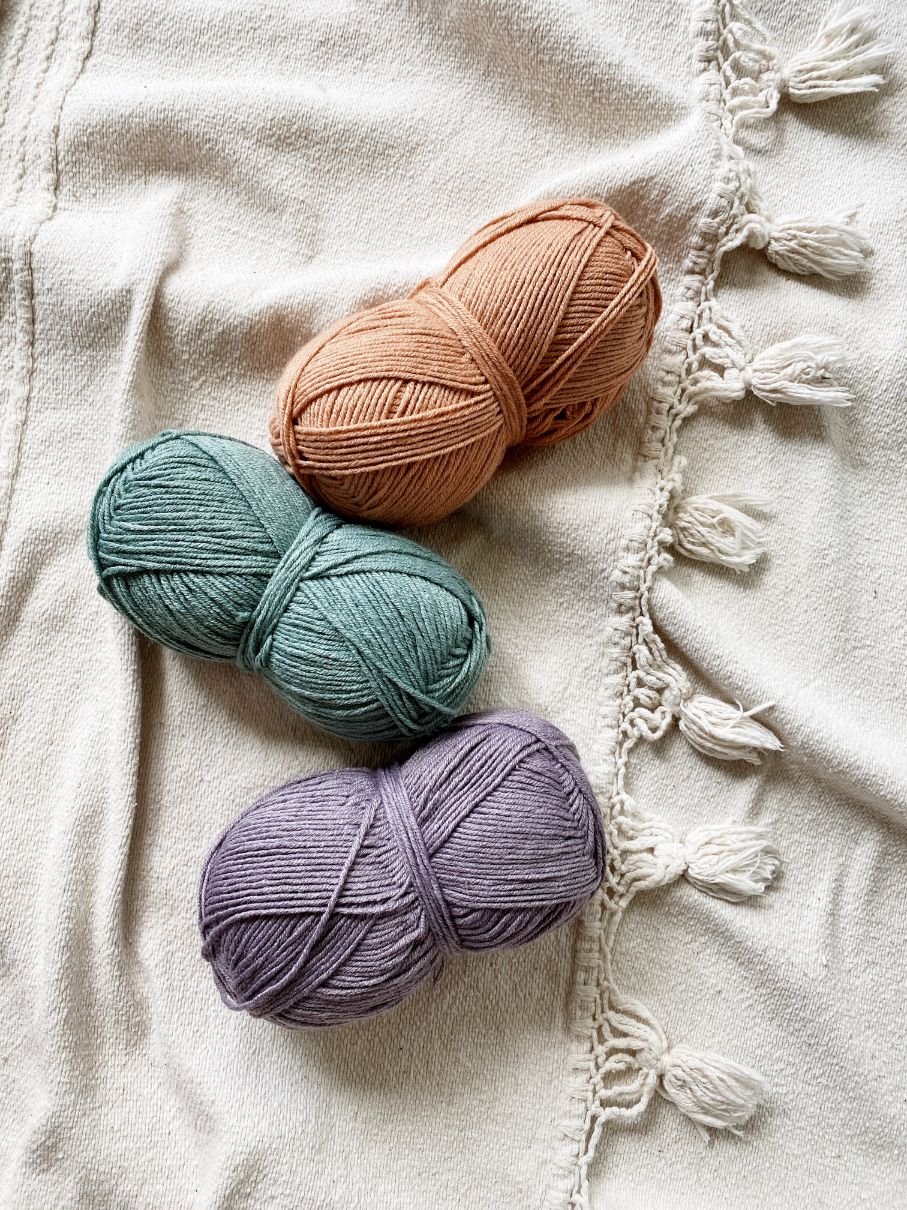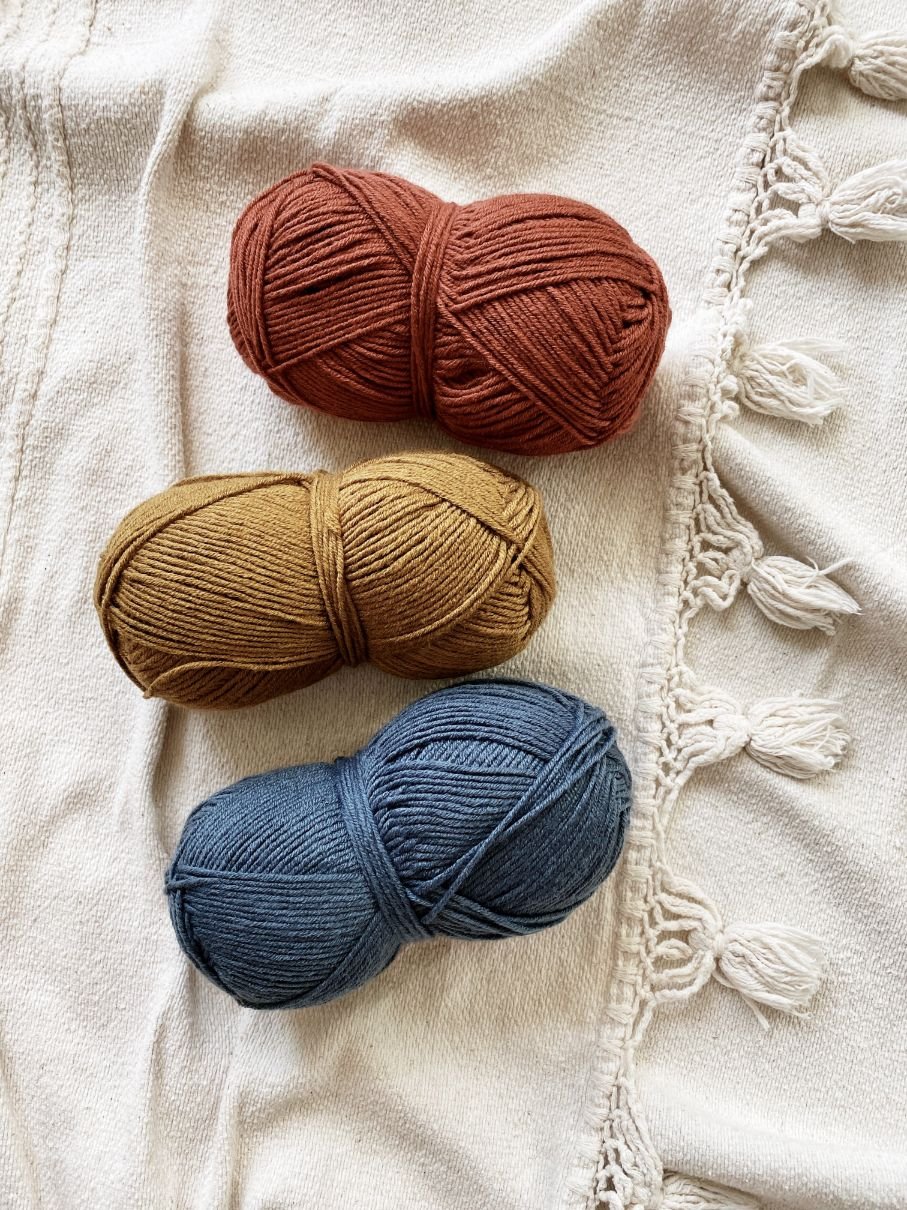 Split Complementary
This color scheme, also known as a compound color scheme, is a three-color combo based on complementary principles, but using the two colors on either side of a color's complementary color. This grouping still has contrast, but with more of a subtle, balanced effect.
Examples of triad combos in the Color Theory palette: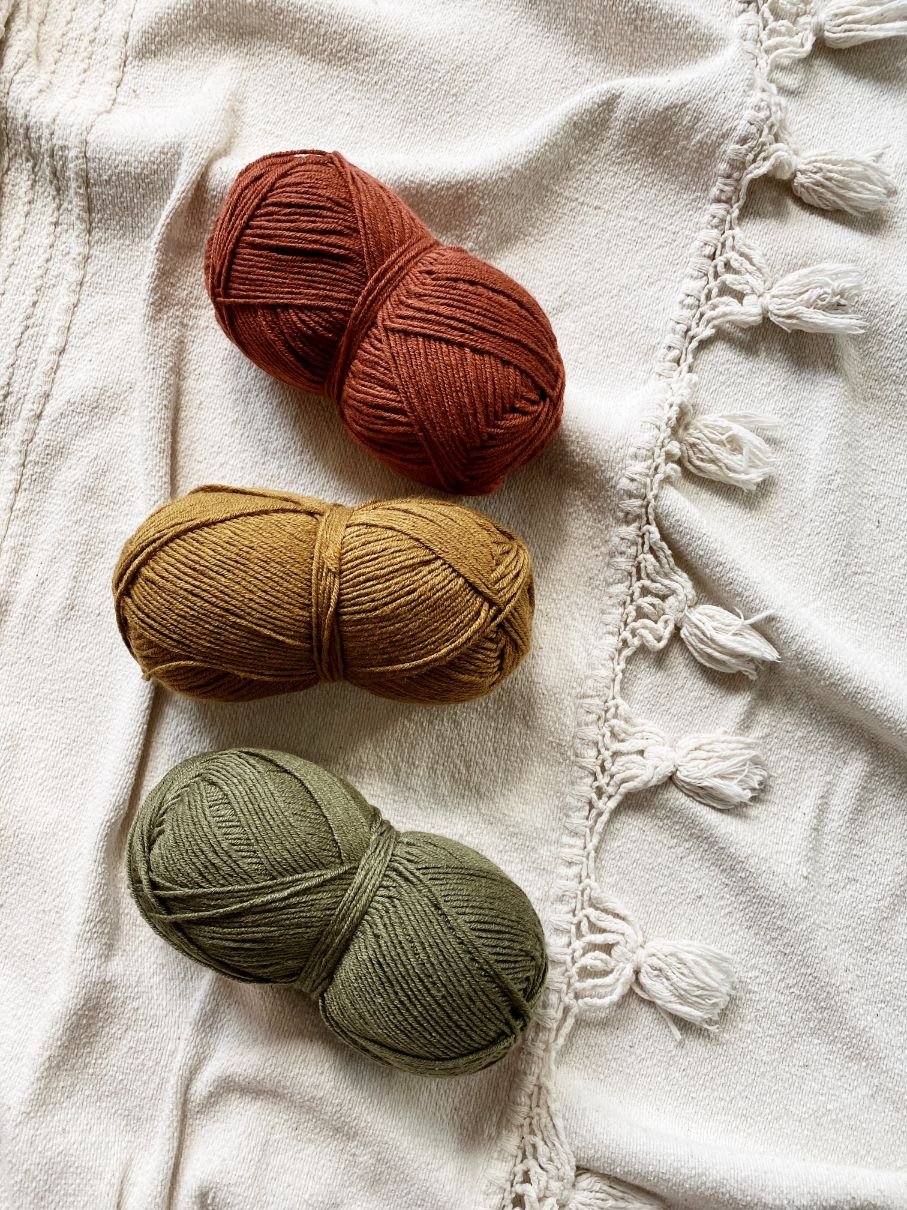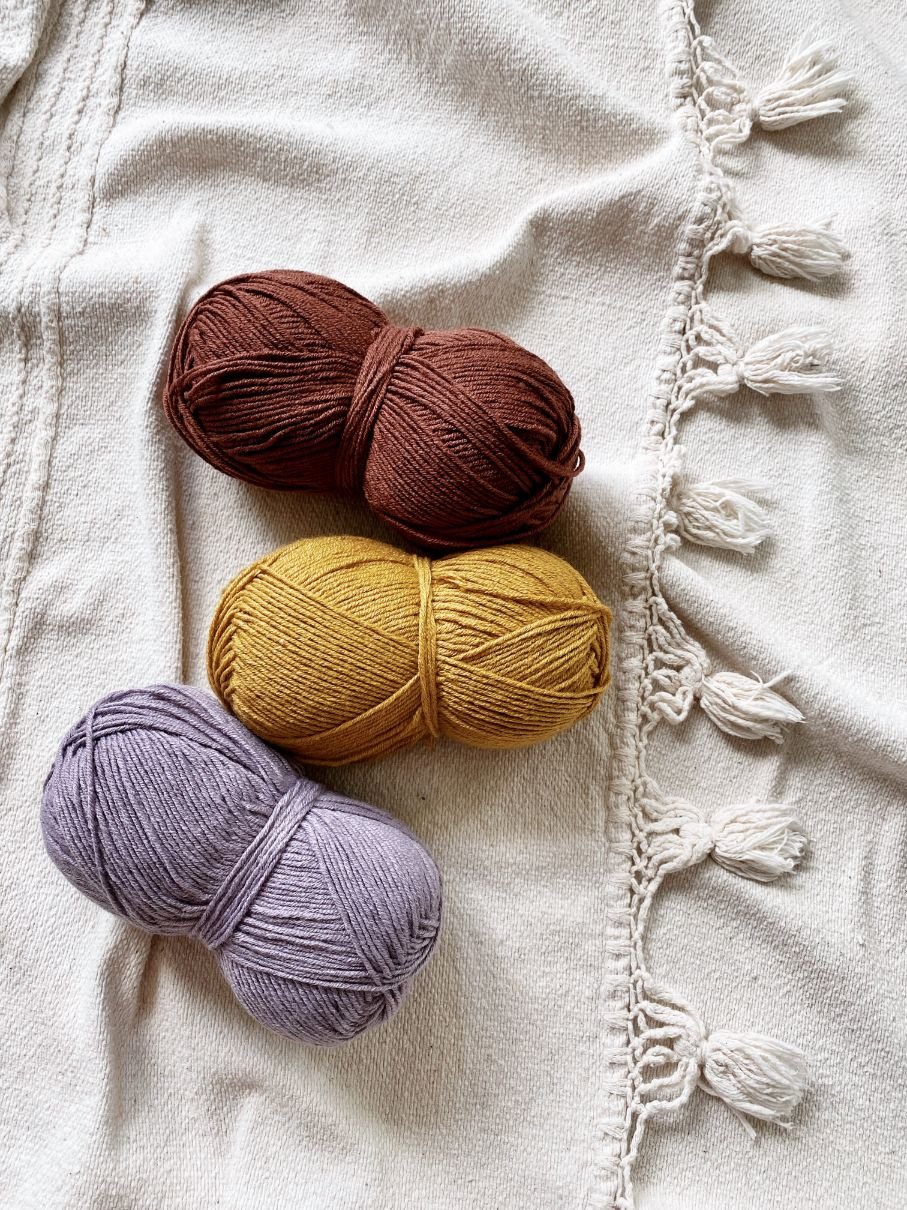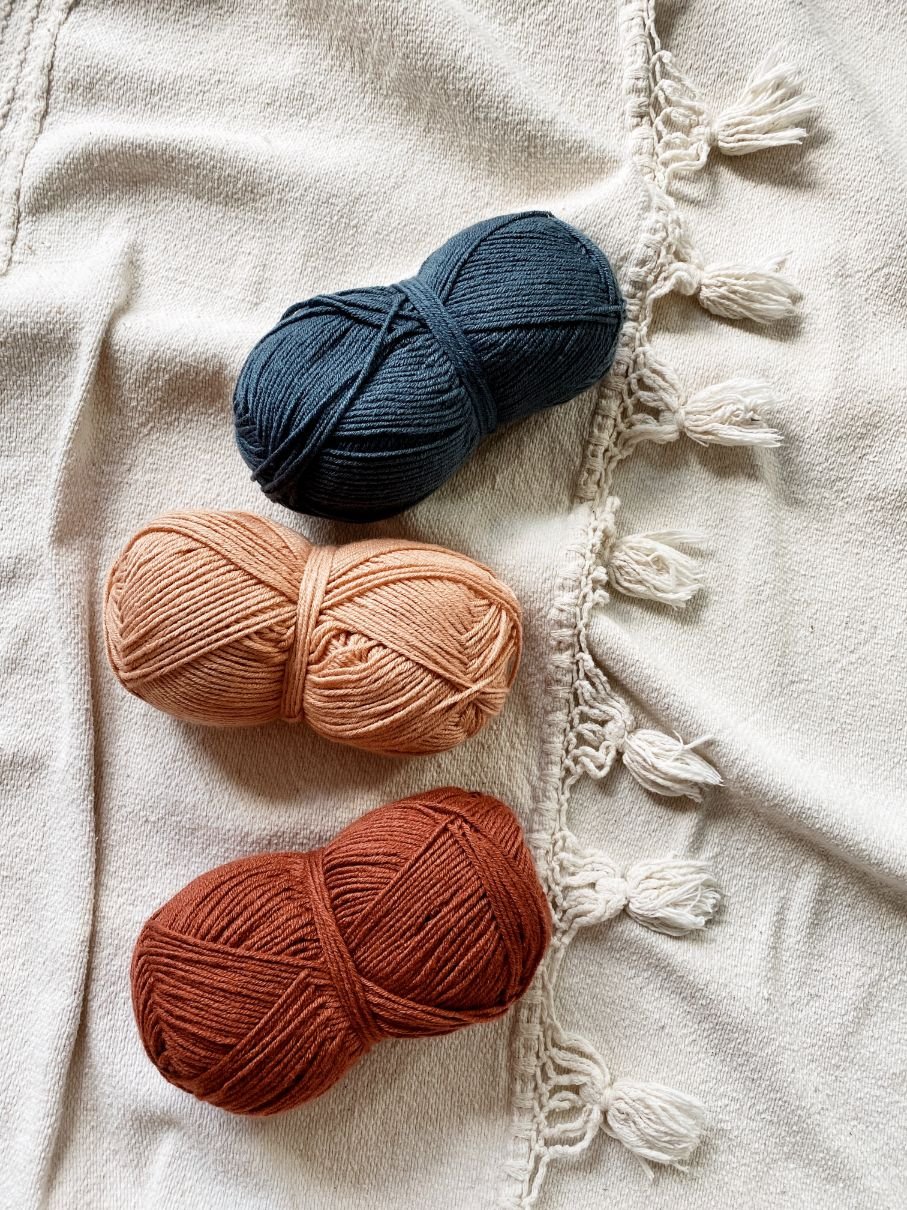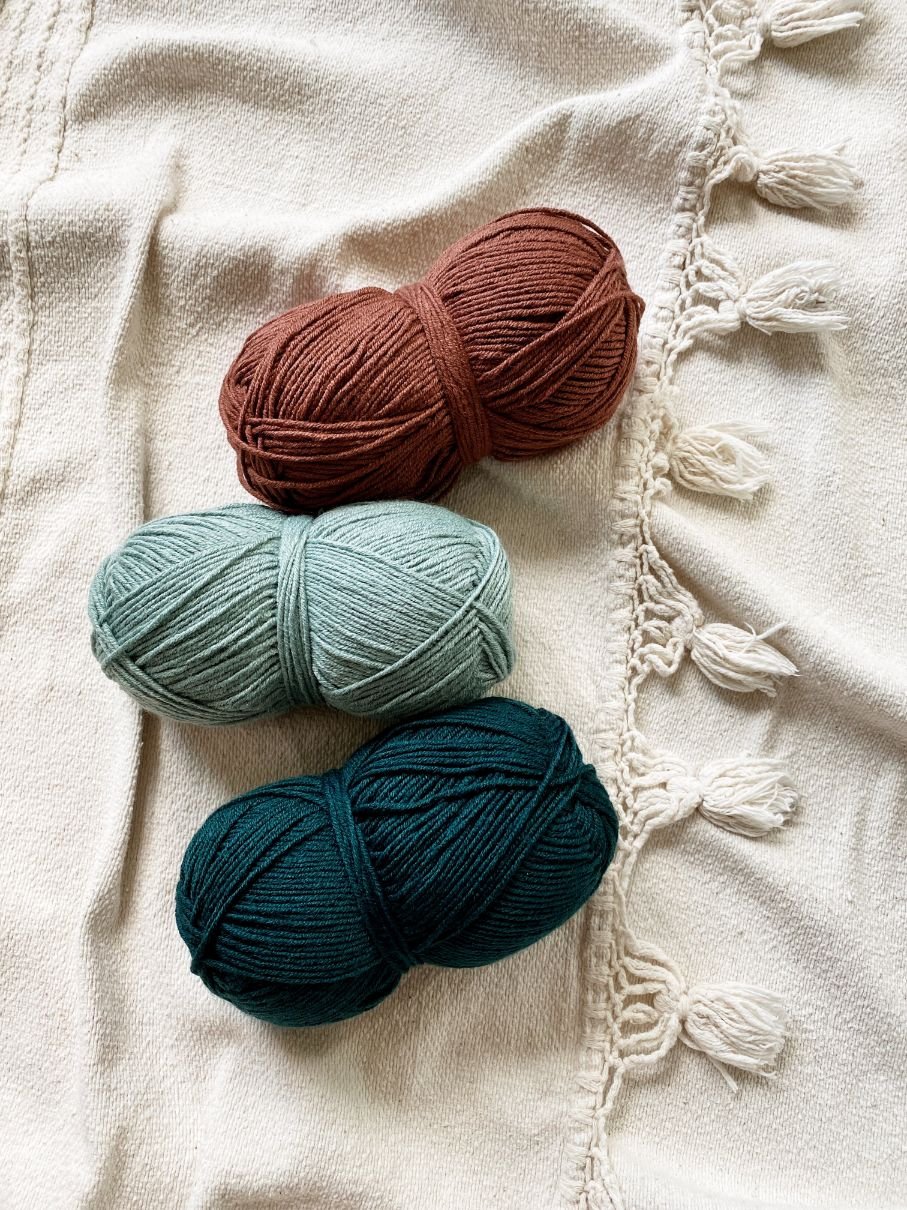 Stay tuned for the final lesson where we will examine how color plays into emotion and mood.