Lotta Agaton Interiors, here by Pella Hedeby has styled an amazing Stockholm apartment for sale and if you look into the details you can learn a trick or two from the talented stylist. Most of us dont live like this, but the inspiration can be adapted into easy achievable tips for everyone wanting to bring more warmth into the interior. The apartment is painted in grey and has chevron floors in oak. The cool grey and warm oak is beautiful on its own and with those two colors as a base the rest is built up around it.
The whole apartment has very high ceilings. I would love to that much height, but it might seem a bit cold. A trick is to paint the color from the ceiling (normally white) a bit down onto the wall. Especially if the room is small but with high ceilings this way of painting makes the room seem much more balanced and cozy. See also how Katerina/Only Deco Love painted her bedroom in a similar way.
Having a close look at the photos you might see that the stylist hasn't been using a lot of furniture or accessories, but the a few, well chosen ones. Textiles like linen and wool, dark wood, marble and leather gives a felling of exclusivity, yet its styled in a seemingly casual way to make it more approachable (we all know its not, its a huge amount of work behind something that looks to be so easy).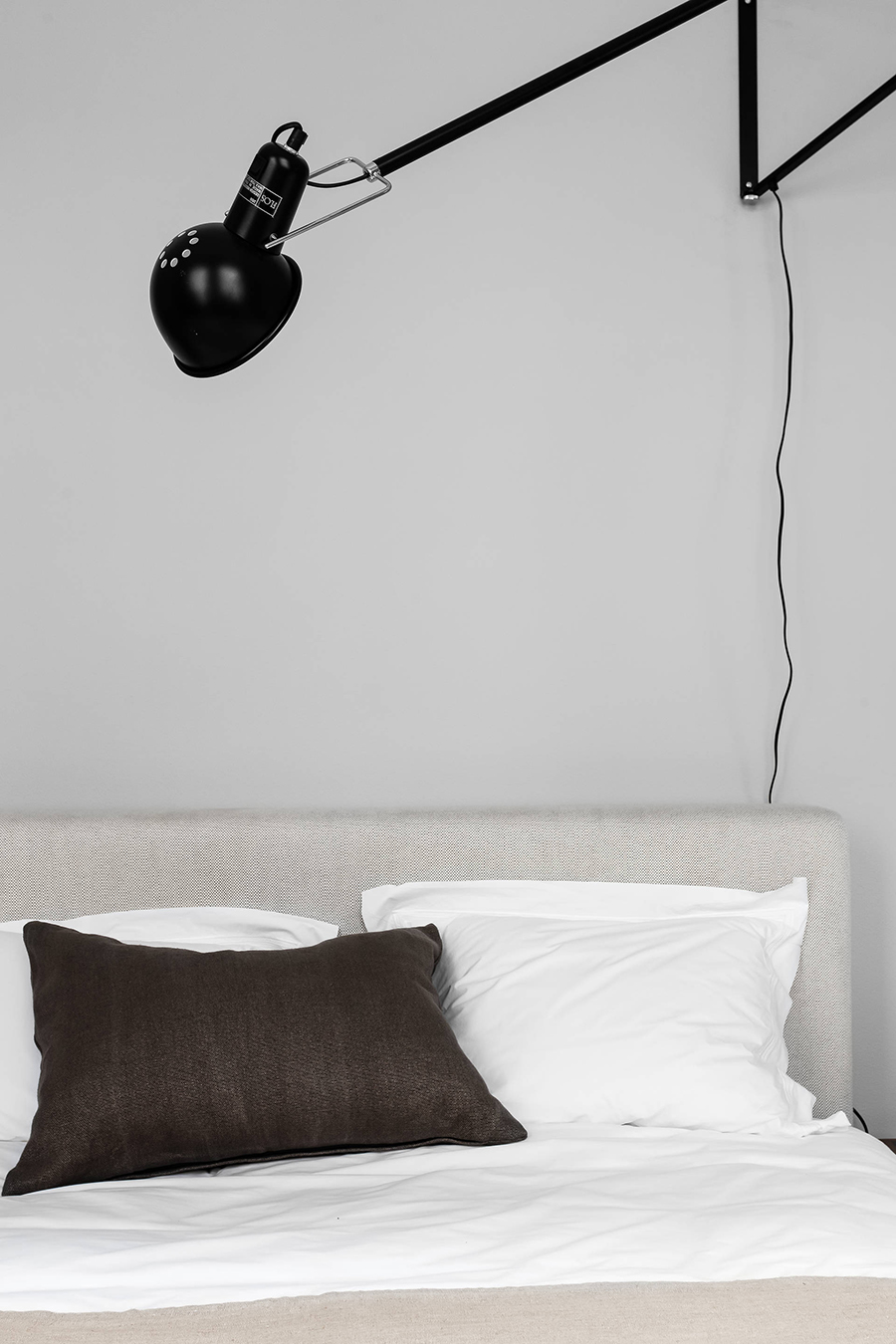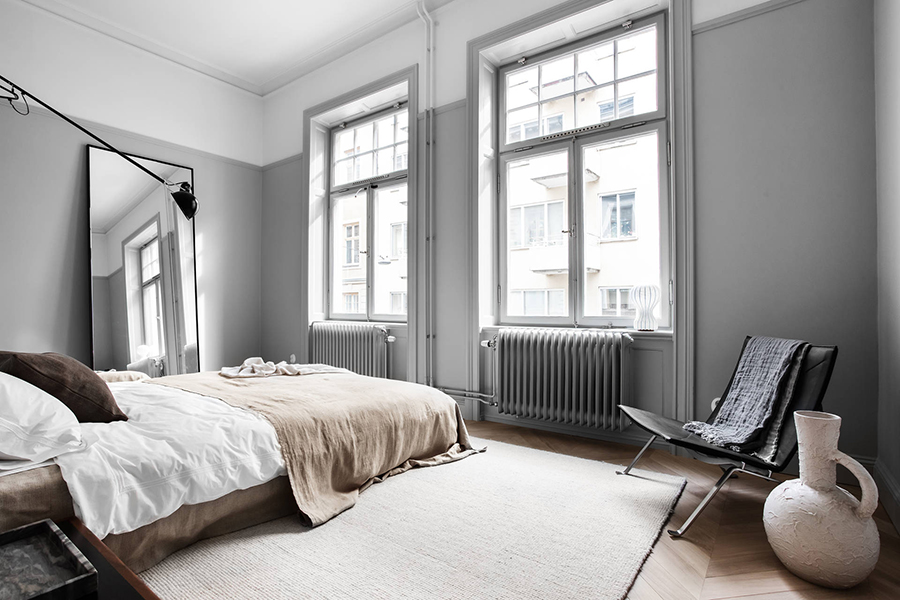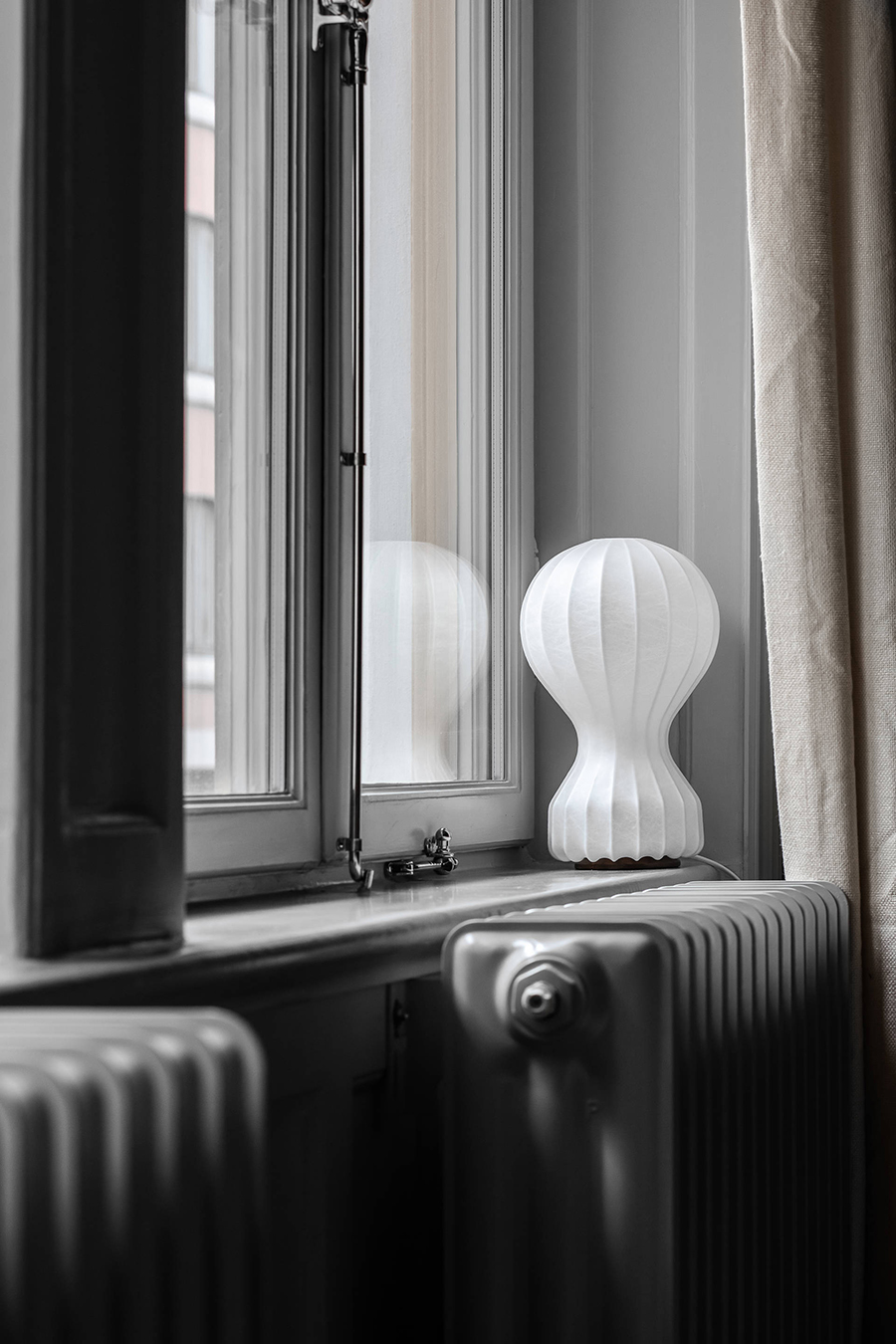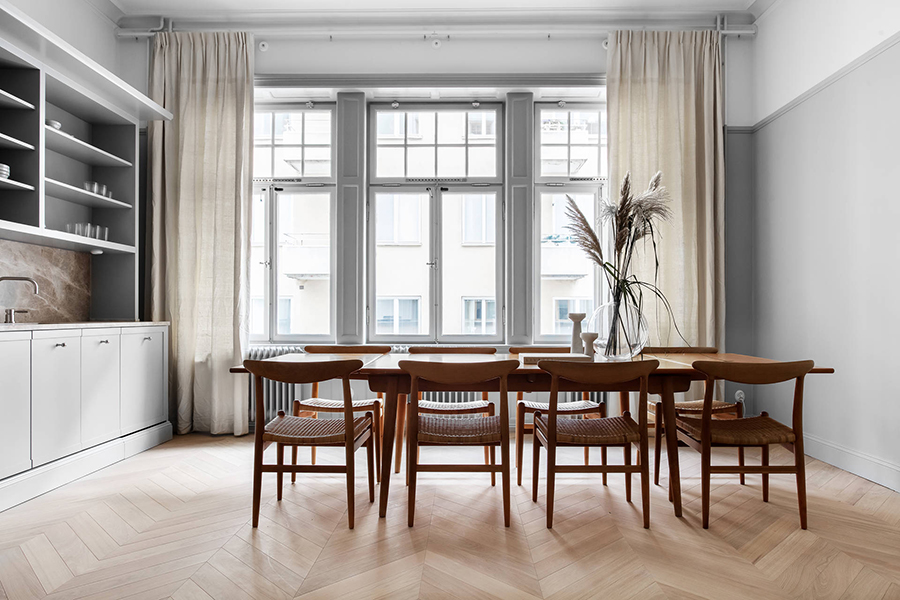 The grey – white – beige – brown color palette goes through the whole apartment and adds so much warmth to the interior. And again, a few well chosen accessories looks so much better than lots of smaller ones. A statement piece on the dining table doesn't have to more complicated than a vase with beautiful pampas grass in.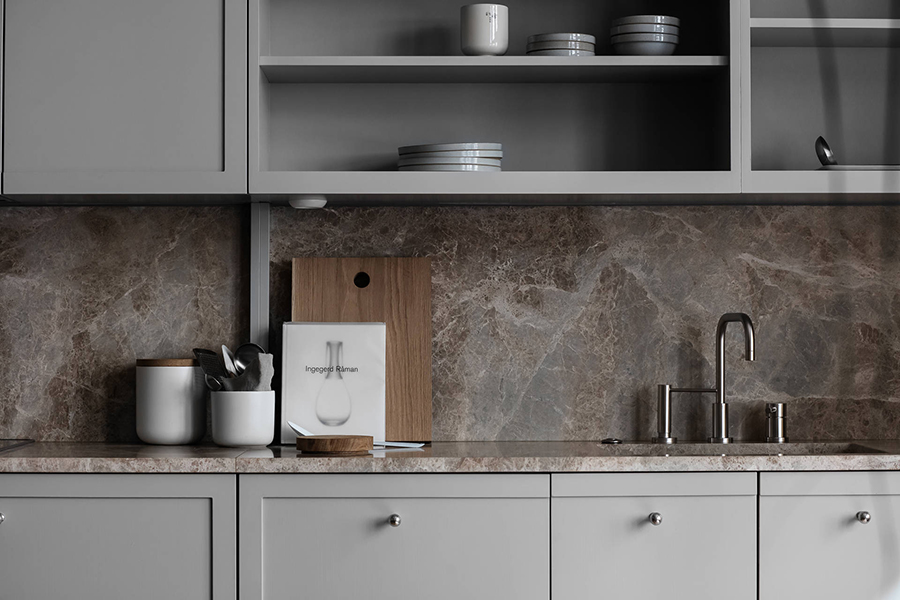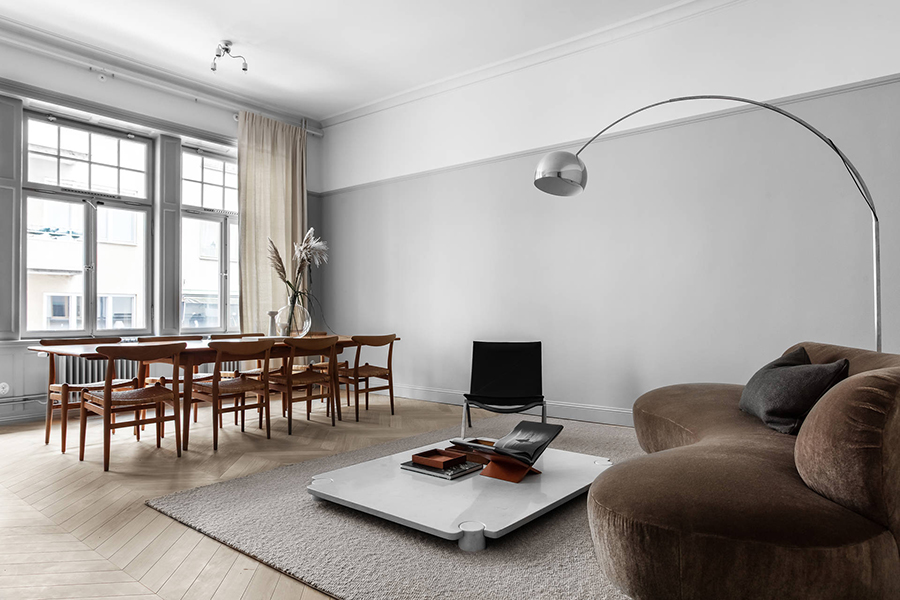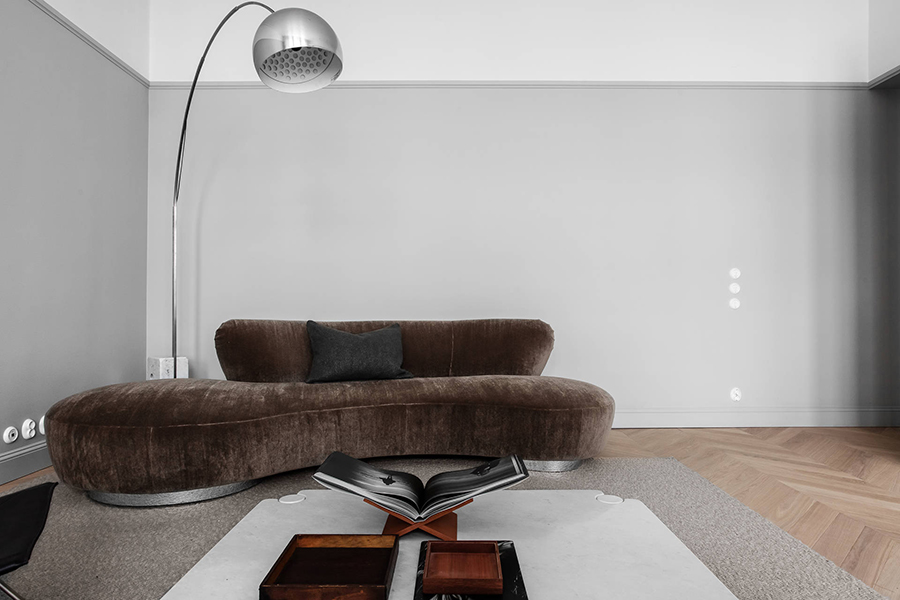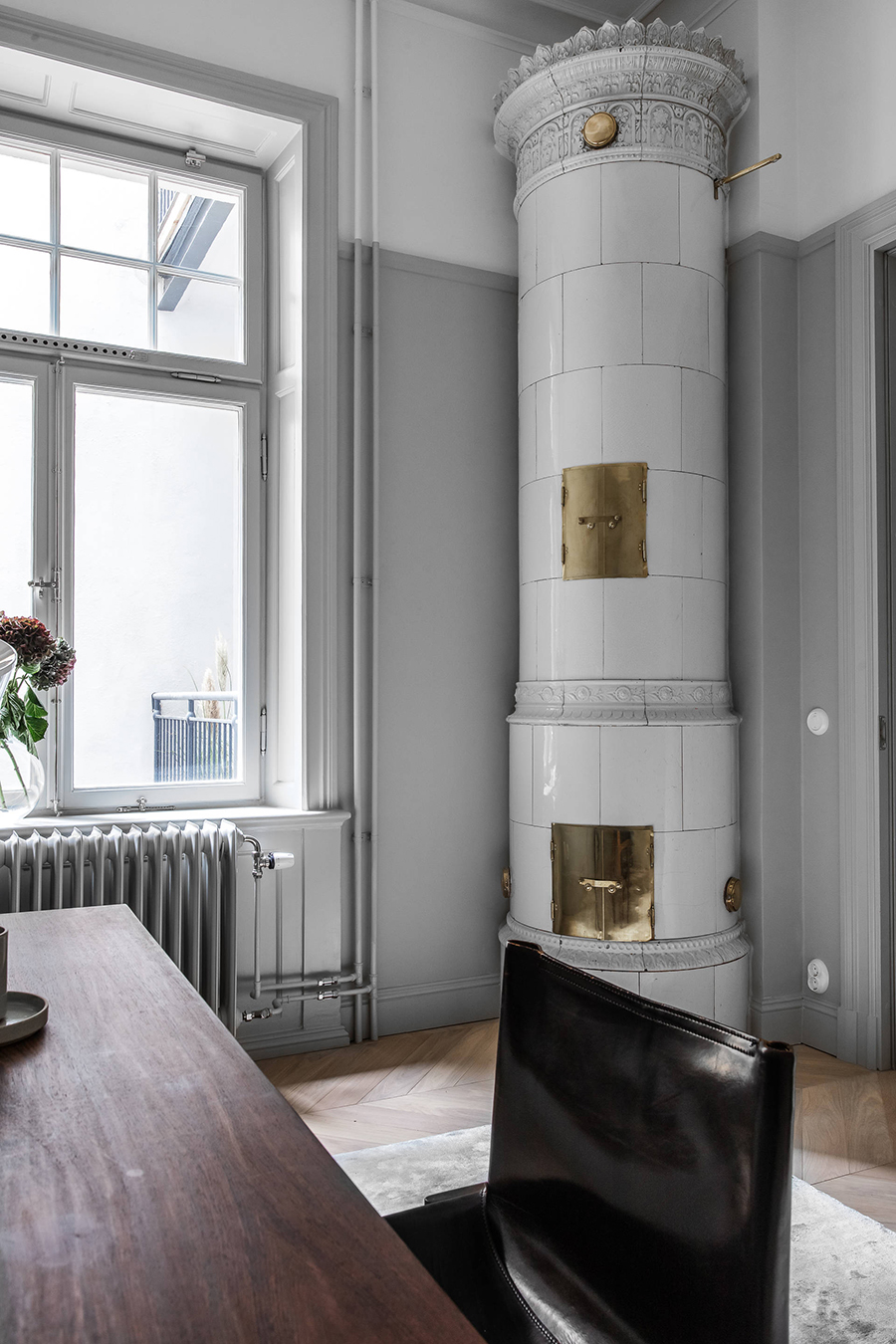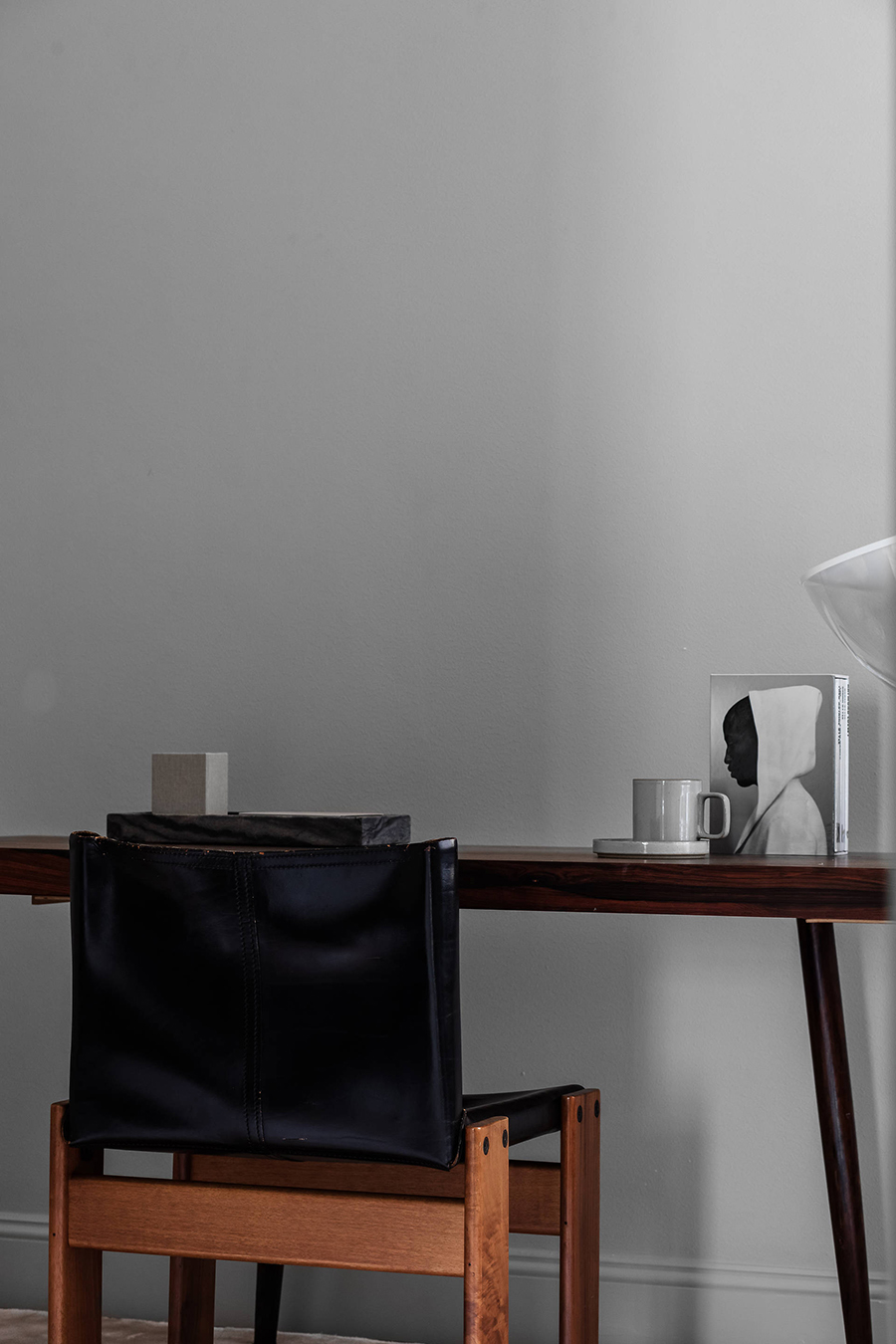 Even the all-marble bathroom below looks softer and more inviting with a few accesories in beige and the draped textile underneath the sink. Will look beautiful in a white bathroom as well, and easy to add in your own bathroom. Add a few soft towels in beige, the Frama Apothecary lotion and a AJ Otto cup like here for more softness.
More photos from Nybrogatan 19 here. 
Elisabeth
The post WARM ACCENTS IN A GREY APARTMENT appeared first on ELISABETH HEIER.