Ivry sur Seine, près de Paris, est une de ces anciennes banlieues ouvrières qui regorge de bâtiments industriels. Ils ont été pour la plupart transformés en lofts, et c'est au coeur d'une ancienne usine de boutons réhabilitée en 2015, que ce loft familial contemporain en duplex de 138m² présenté par Espaces Atypiques, a été installé. De son ancienne vie industrielle, il a conservé l'ossature métallique et la brique, qui font tout le charme de l'endroit.
A family loft in an old factory near Paris
Ivry sur Seine, near Paris, is one of those old working-class suburbs which is full of industrial buildings. They were mostly converted into lofts, and it's in the heart of an old  buttons factory  rehabilitated in 2015, that this contemporary family loft in duplex of 138m ² presented by Espaces Atypiques, was installed. From its former industrial life, it has preserved the metal framework and the brick, which make all the charm of this place.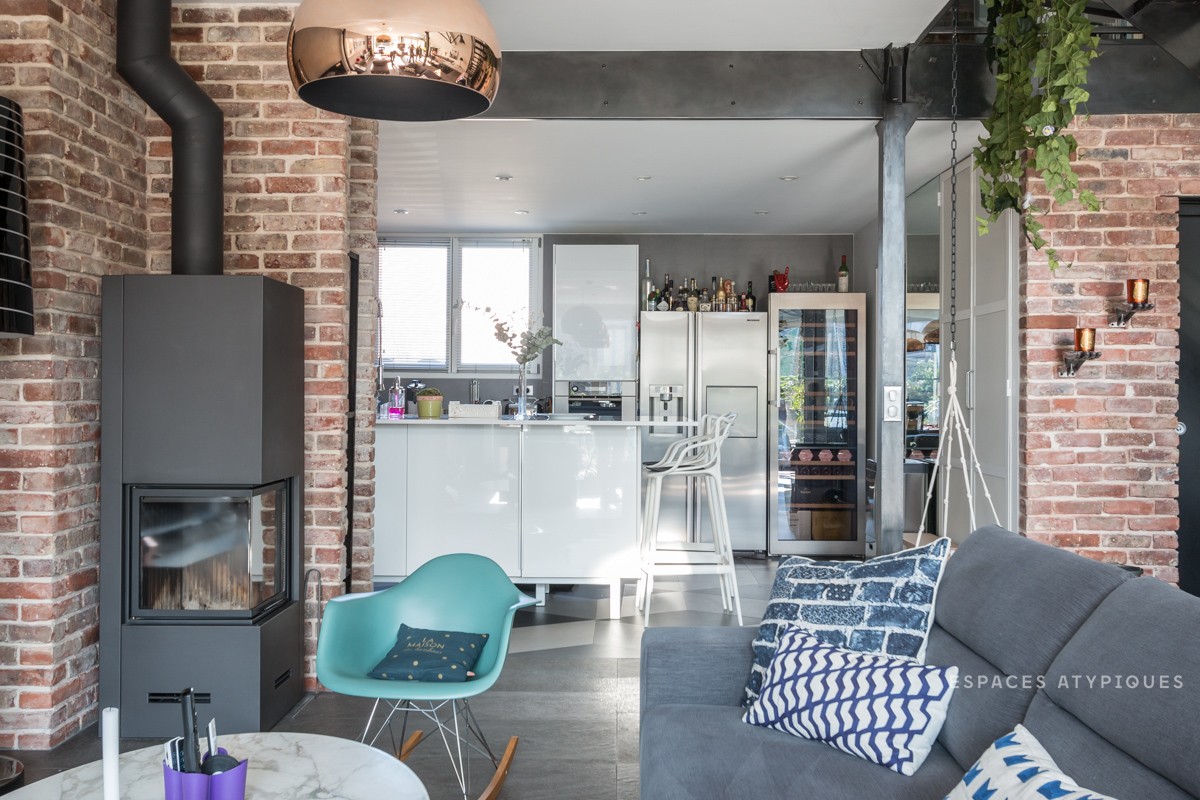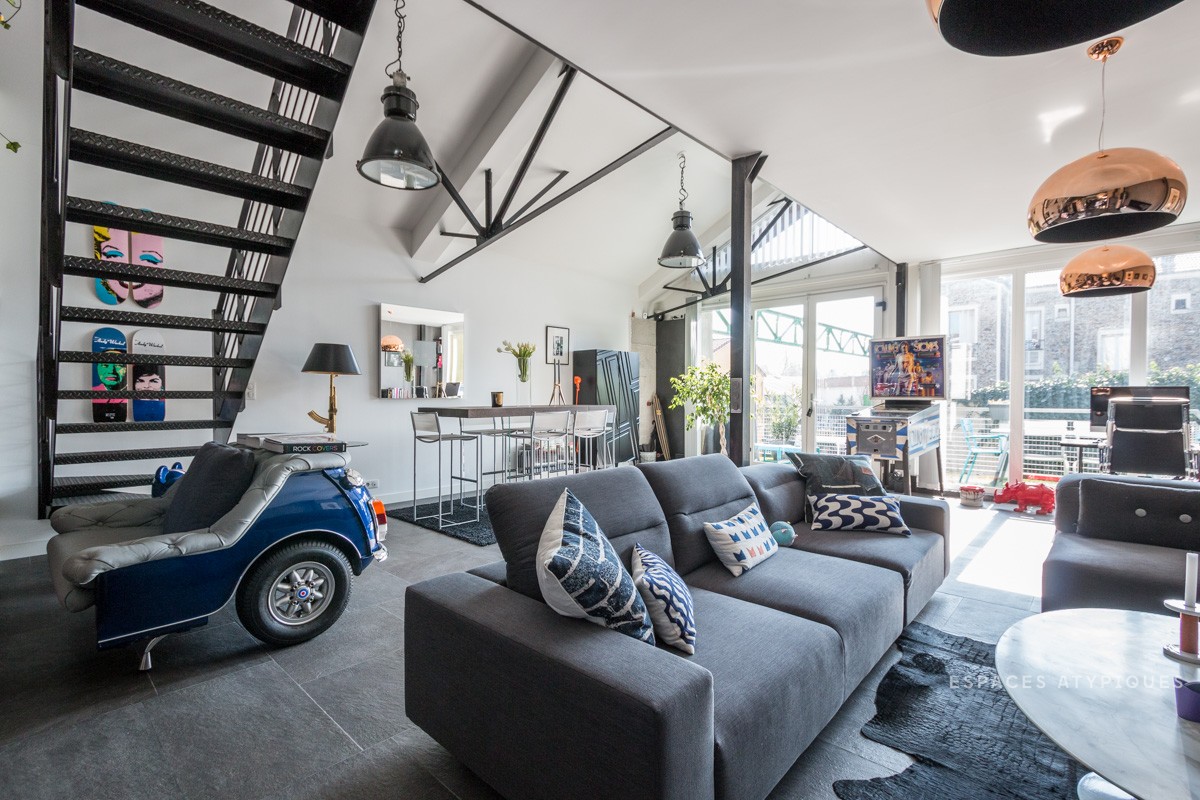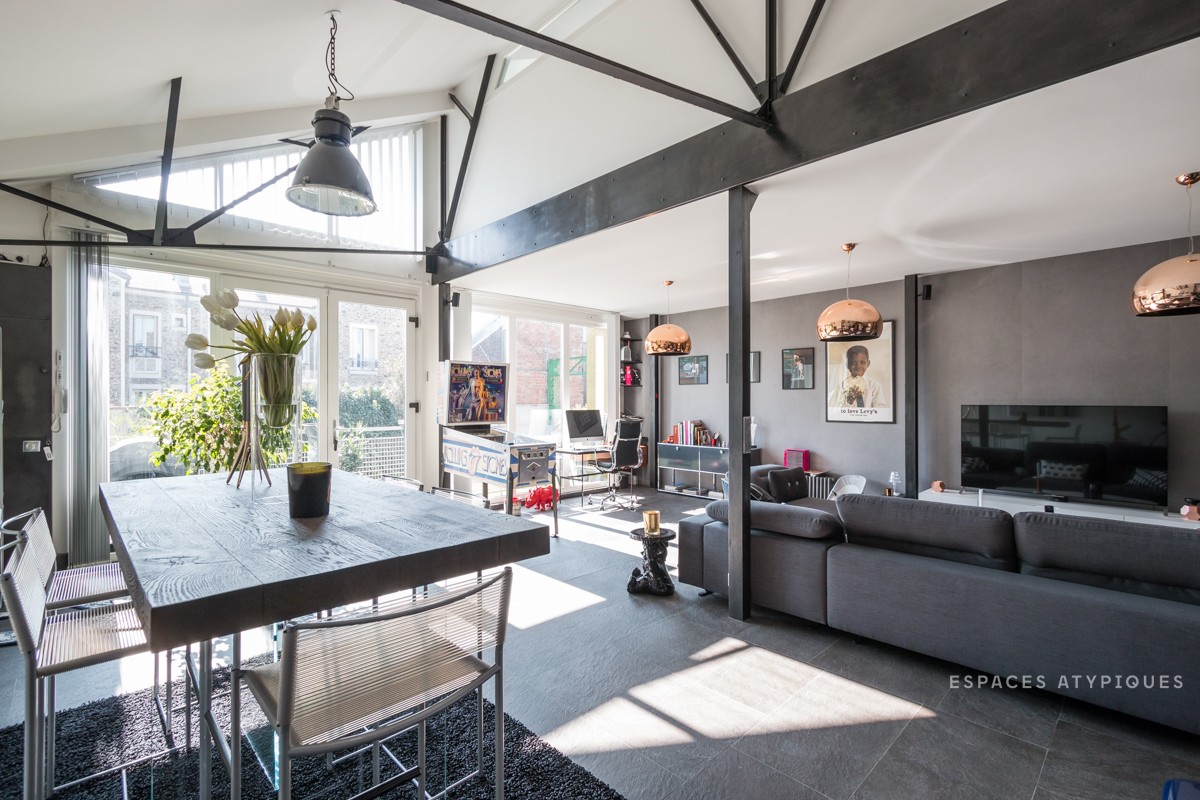 *