Counting down to start decorating my home for Christmas, or at least the kids do. I am not that much in a hurry but enjoy seeing what some of my talented blog-colleagues, favorite brands- and shops have done for Christmas and have gathered a few photos for inspiration for how I want my home to look like. Above, simple branches decorated with paper- and brass ornaments by Oslo Deco. I recognize the brass ornaments from Ferm Living, and I know I have the same from last year, in a card box somewhere. You dont even need many to make it look beautiful! 
Jennifer Hagler/A Merry Mishap lives in the US but her style is all Scandinavian and simple. A single twig of pine and the golden angel is everything that is needed in the windowsill to make it look a bit festive. Love the simplicity. 
Lighted candles is of course a part of decorating for Christmas and Ferm Living makes it look super stylish yet simple with three candles on a shelf and a small fig tree in a vase. Make it pine instead and it instantly looks like Christmas. 
Another one I need to search for in my card boxes in the attic. The candle holder for advent in brass was new in a year ago and I can easily see this be used for years and years on. This year its even available in black – looks beautiful too if brass is not a good fit. 
The table setting above has everything. Brass candle sticks, beautiful off-white ceramics, glass and linen. With lighted candles this is festive to me. Beautiful mood and light. By photographer Renee Kemps. 
Super duo Hege and Bjørn from Nyanser.no makes the most inspiring editorials. She's a stylist and he is a photographer, and you can see by the photos how well they work together. The origami flowers Hege made for a styling assignment makes beautiful Christmas ornaments. See more here.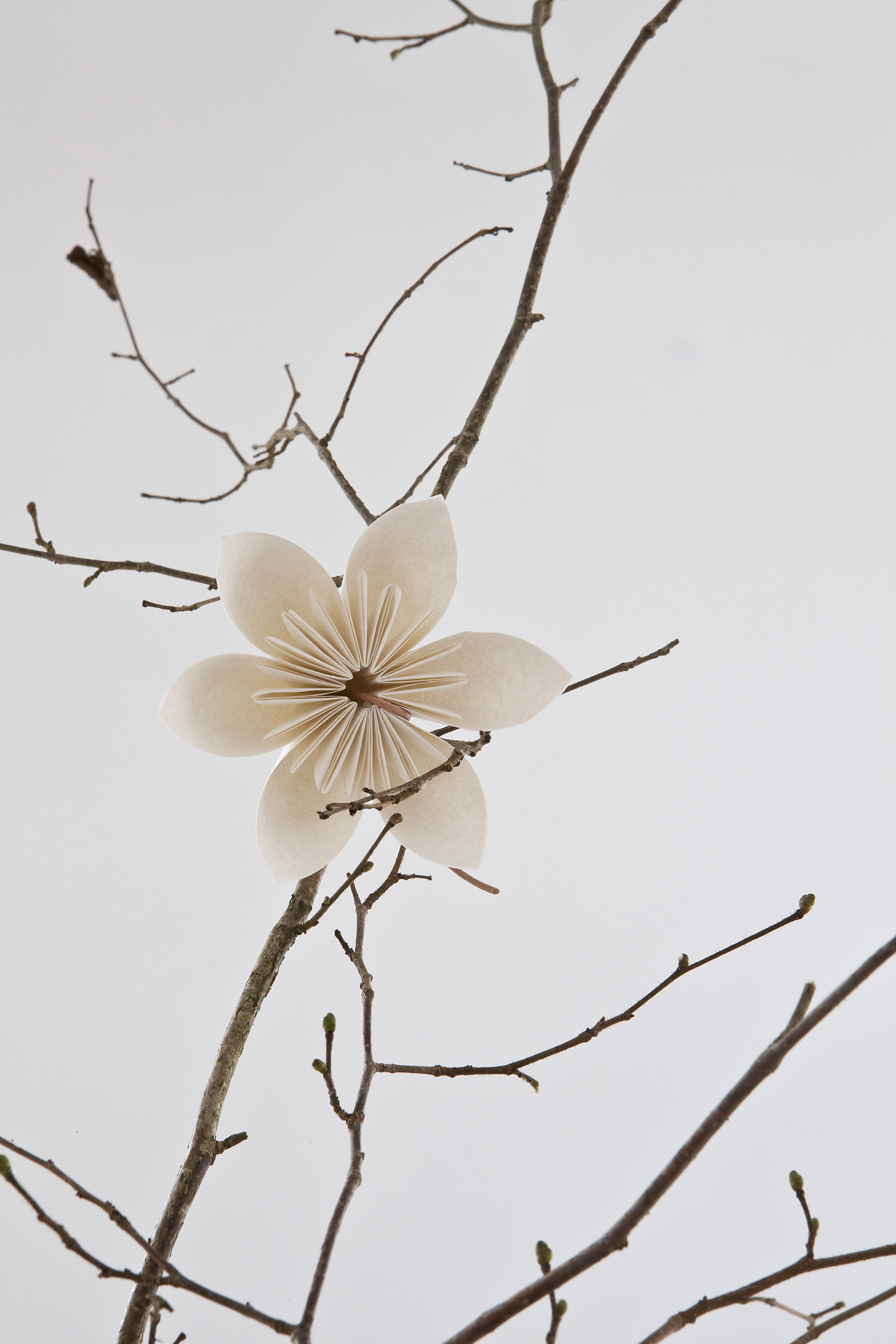 Friend and colleague Katerina made this wreath for Christmas last year. The eucalyptus smells so good – and even looks good when it has dried too. Twine and green branches on a metal ring (lots of them in stores now) is all you need to make a wreath like this. 
I´ve had different trees for Christmas over the years but this year I have decided on a traditional fir. I have the height needed for a big one, but not that much room – a tall, narrow one it has to be then. Jennifers tree looks gorgeous decorated with golden ornaments and lights. 
Wrapping is one of the things I really enjoy during advent. You know, lighted candles, gløgg and Christmas carols. The photo above is my own and I tend to make the presents look somehow the same from one year to another. Grey, white and beige/brown paper, ribbons in pastels – or twine, and some green twigs. Some things becomes traditions too. 
Elisabeth 
The post THIS YEARS CHRISTMAS INSPIRATION appeared first on ELISABETH HEIER.