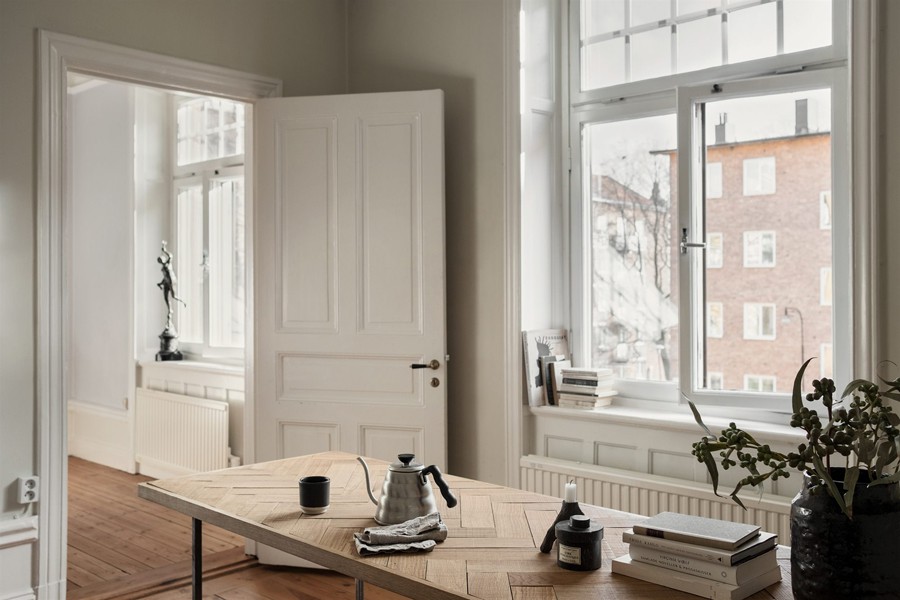 Going through Fantstic Franks properties for sale yesterday I couldn´t take my eyes off this one. Not mainly because of the apartment itself, but for the very beautiful details used in the styling. The apartment is also nice, but look at the dining table with herringbone pattern. Does anyone know if this actually is in production and I´ve completely missed it or is it custom-made? The details on the table are spot on, and shows how easy you can create a still life on your table using objects from everyday life. Ceramic cup from Frama, pot from Hario, scented candle from Mad et Len and candle holder from Swedish artist Emilie Thornadtsson (still searching for one of those).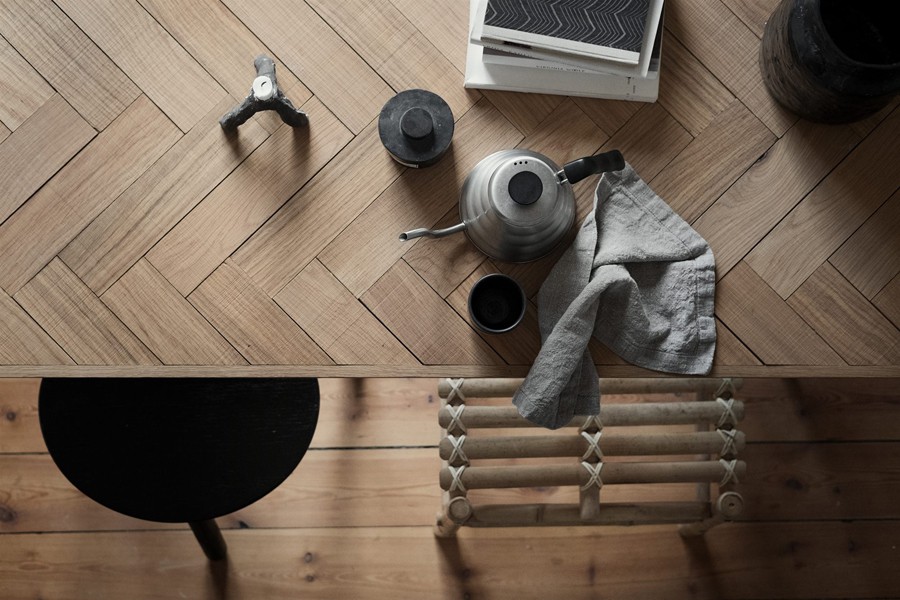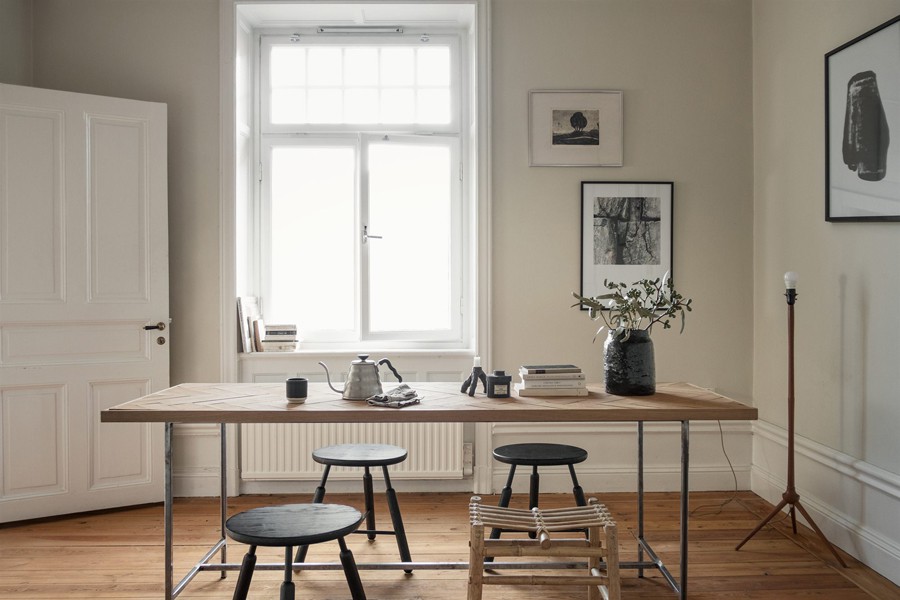 The Raft stool from &tradition gives the dining area a modern expression and looks very nice as a contrast to the wooden table and floors. Love how the art is placed on the wall, perfect imperfection.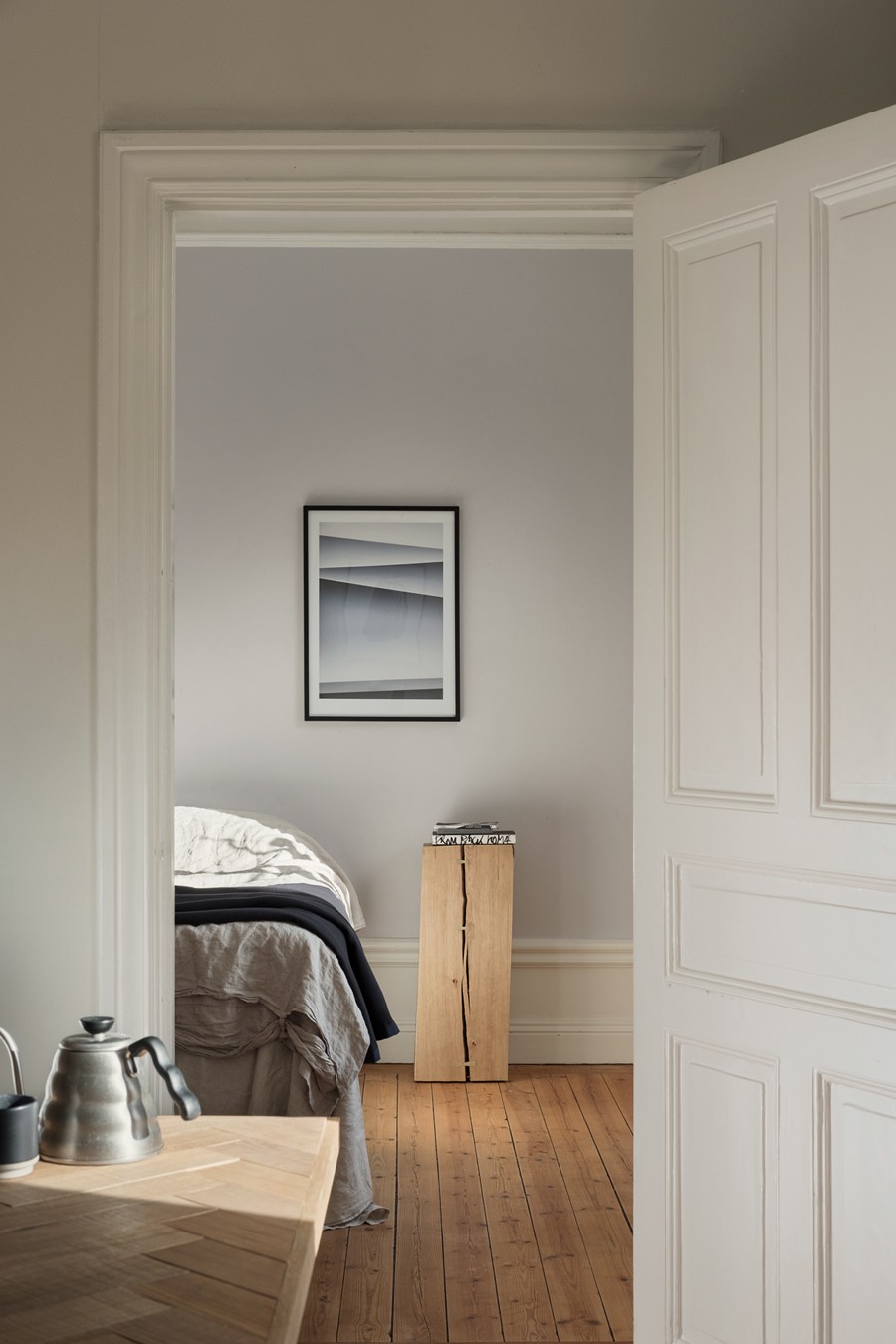 The new pedestal Solid Square Log by DRY Studios is used as a bedside table in the bedroom and the pedestal is a nice alternative to the marble, mirror and steel ones we already have seen a lot lately. Again, beutiful contrasts between linen sheets, rustic wood and the fine, original details of the apartment.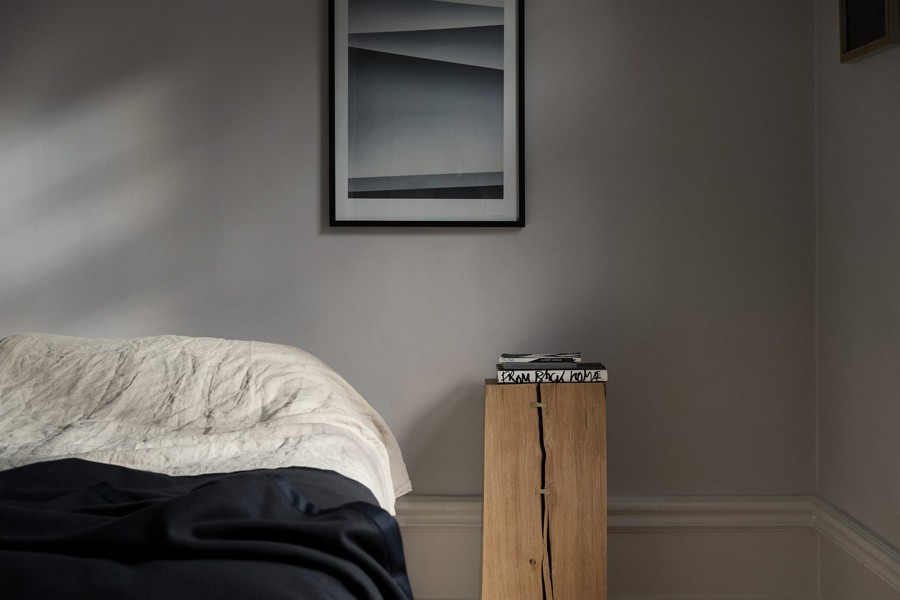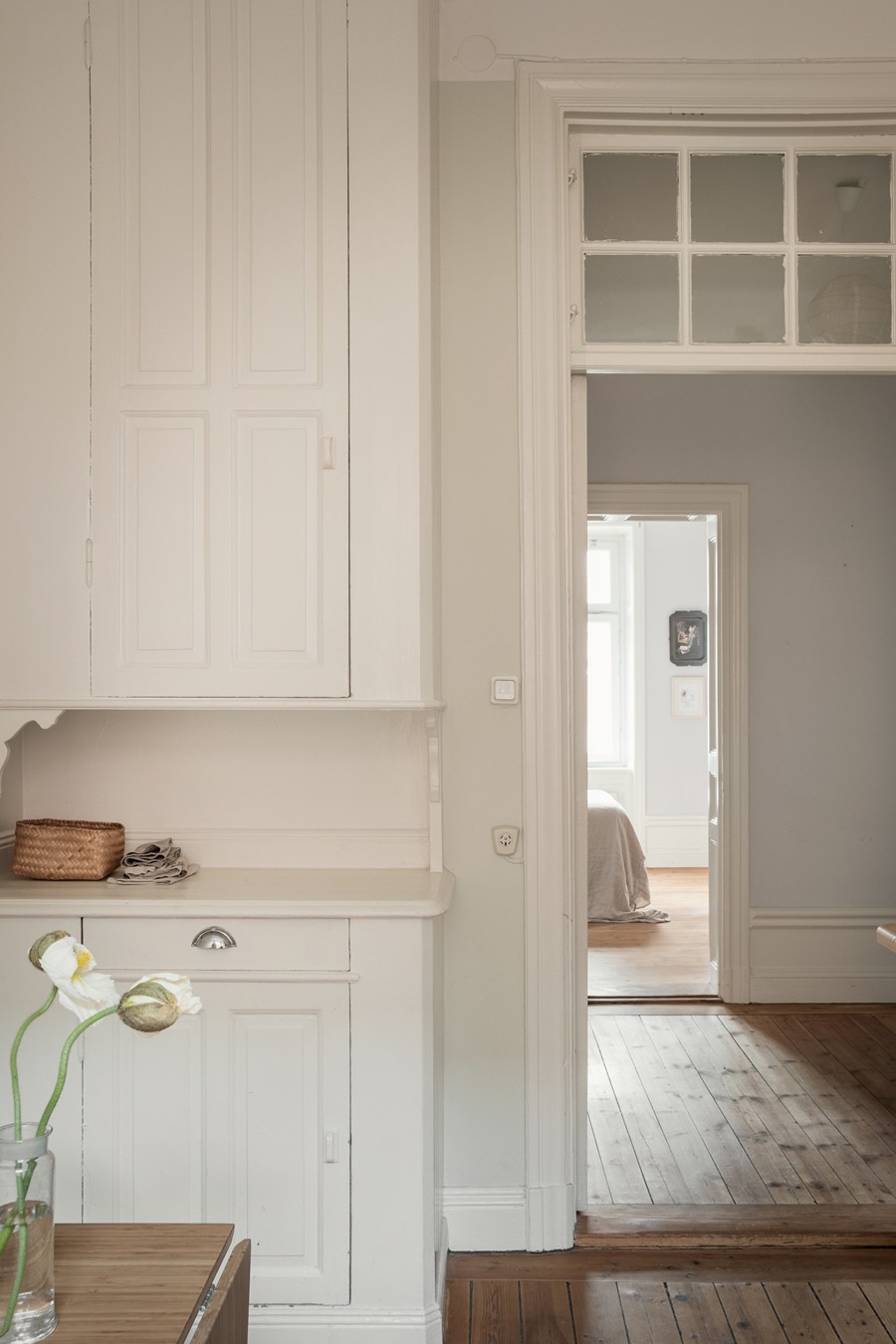 photos via Fantastic Frank
More photos of Högbergsgatan 74 to be found at Fantastic Frank. 
Elisabeth
Innlegget THIS WEEKS MOST INSPIRING // PERFECT IMPERFECTION dukket først opp på ELISABETH HEIER.