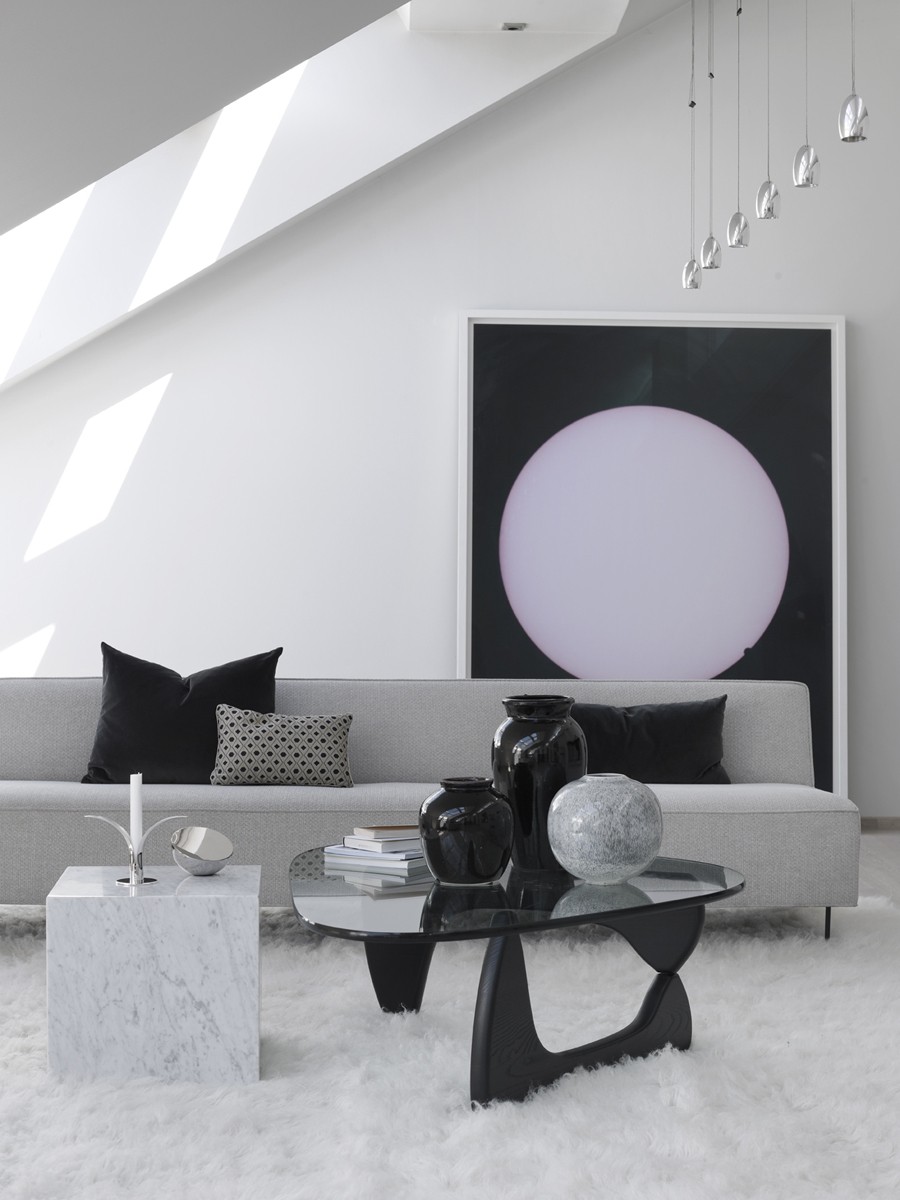 Finally there is a beautifully styled apartment for sale in Oslo too. Of course there is nice places for sale, but the styling is not quite what we see in Sweden for example. Please, let us see more of this. Inspiring and very much qualified for an interior magazine. The apartment is styled by Oslo Deco, and will be sold off market. As in, upper price range..
(for more info email hello@oslodeco.no)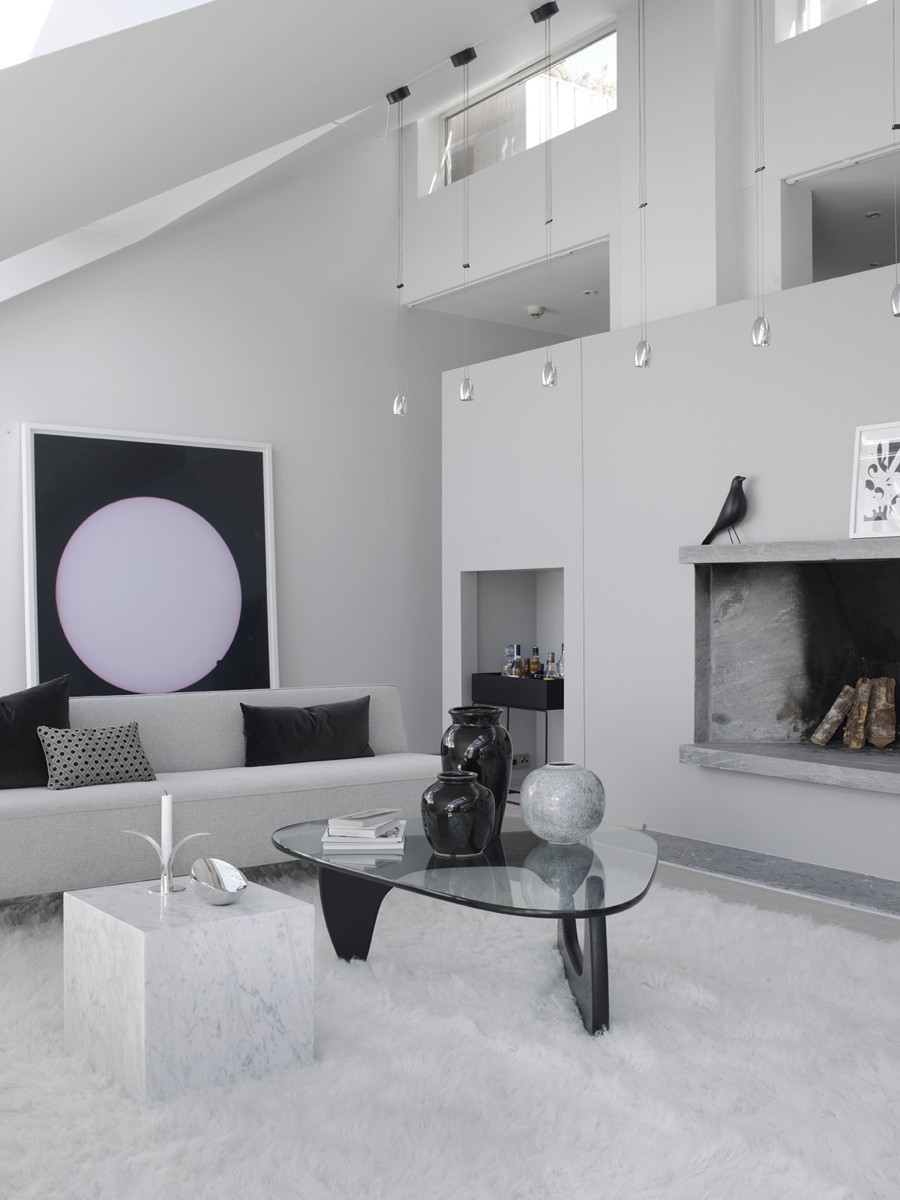 If I had the oppurtunity to buy a place like this I would happily move in and keep all of the furniture as well. The Modern Line sofa from Gubi is on top of my wish list, the same goes for the Plinth marble table from Menu. Aslo spot one of my favorite objects on top of the Plinth table, the Aura mirror by Norwegian designer Bjørn van den Berg. The photo leaning against the wall behind the sofa is by Wolfgang Tilmanns and the lounge table with glass top is Noguchi from Vitra.
The dining area is furnished with Mater Dining table and Eames Wire chair from Vitra. Combined with the grey carpet from Layered and the light wooden floors the result is a modern and sophisticated dining area. Tips; see how the storage is kept quite low throughout the apartment. By doing so you keep the airy feeling from the high ceilings, and create lines in the room which underline the calm and elegant expression.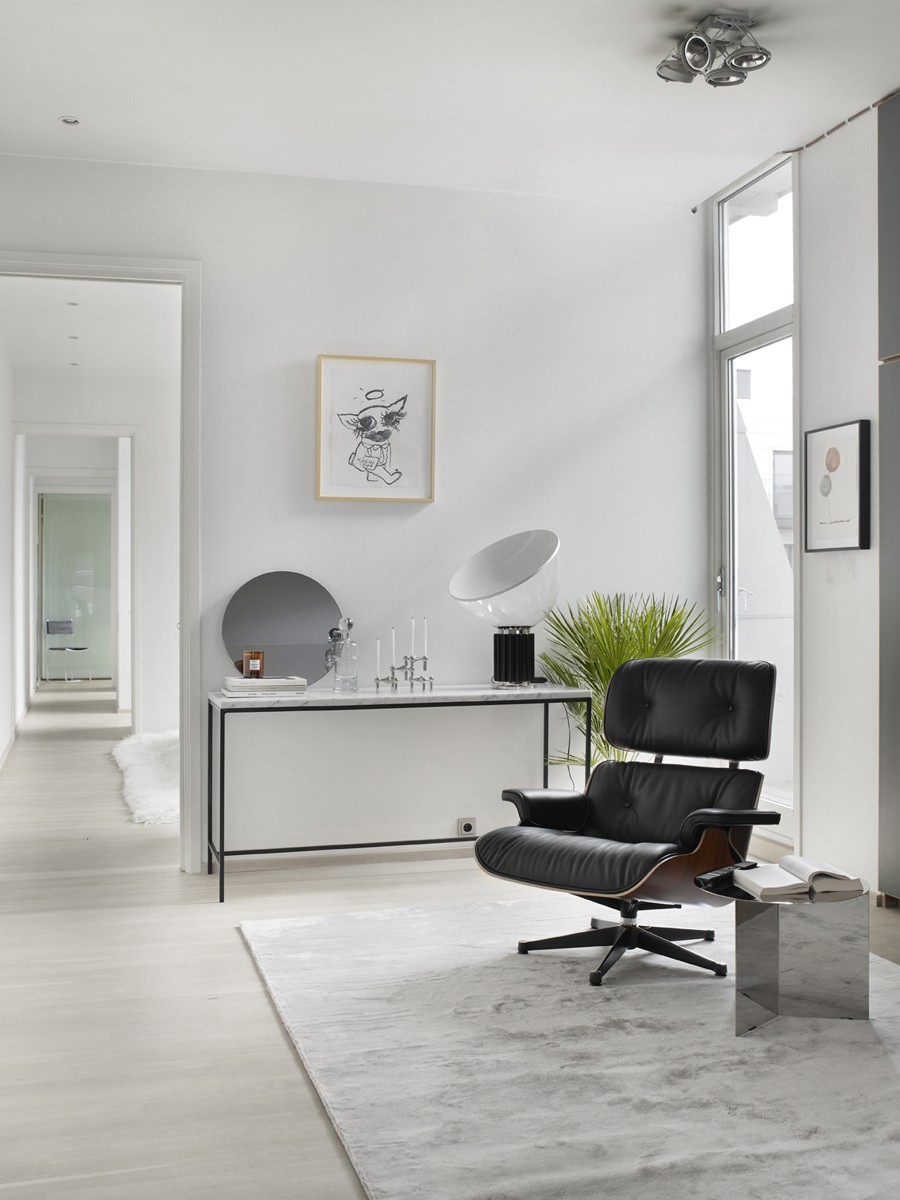 Walls painted grey and details in steel and chrome can give a cold expression, but with soft carpets, wooden details and green plants cleverly added by the stylists theres nothing cold over this interior. Perfection if you ask me.. Eames Lounge Chair from Vitra and Slit table from Hay. Kitchen below from Bulthaup.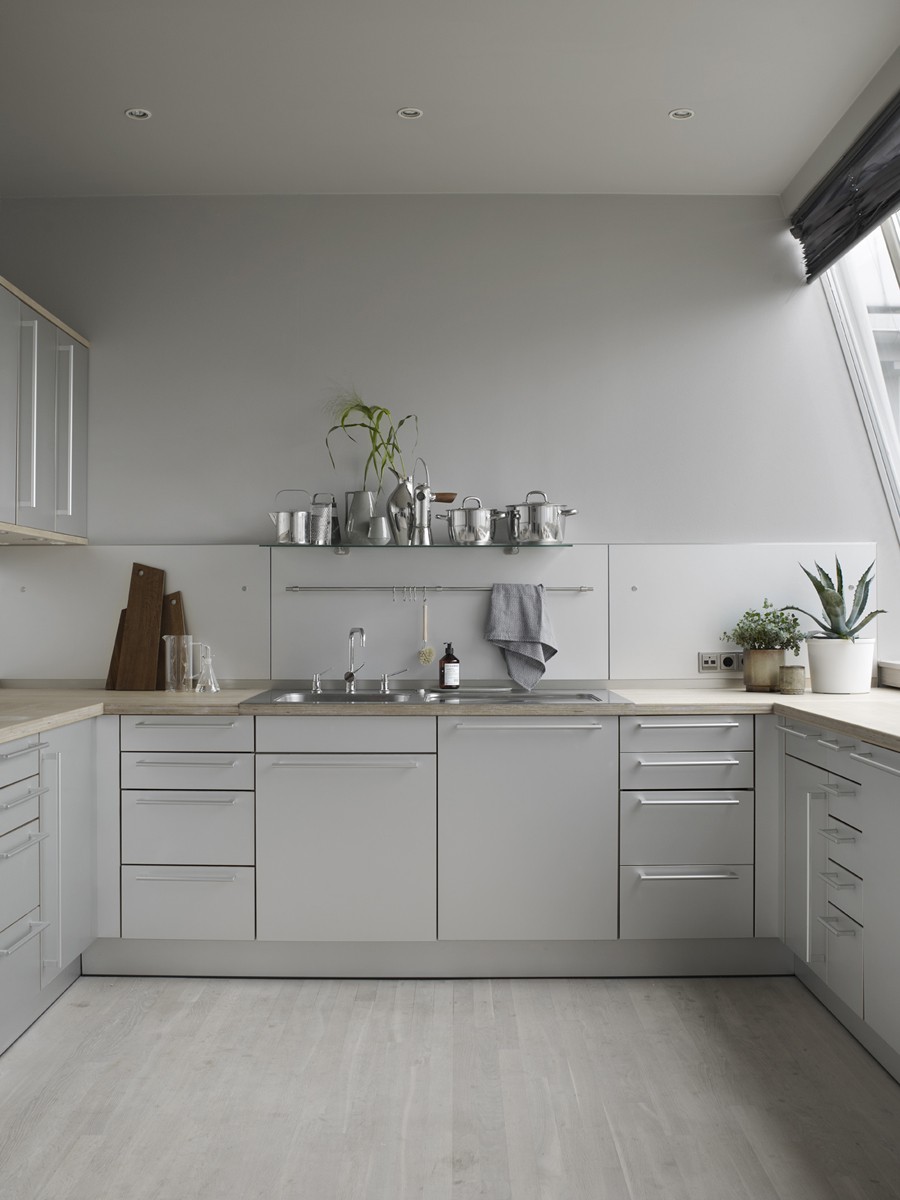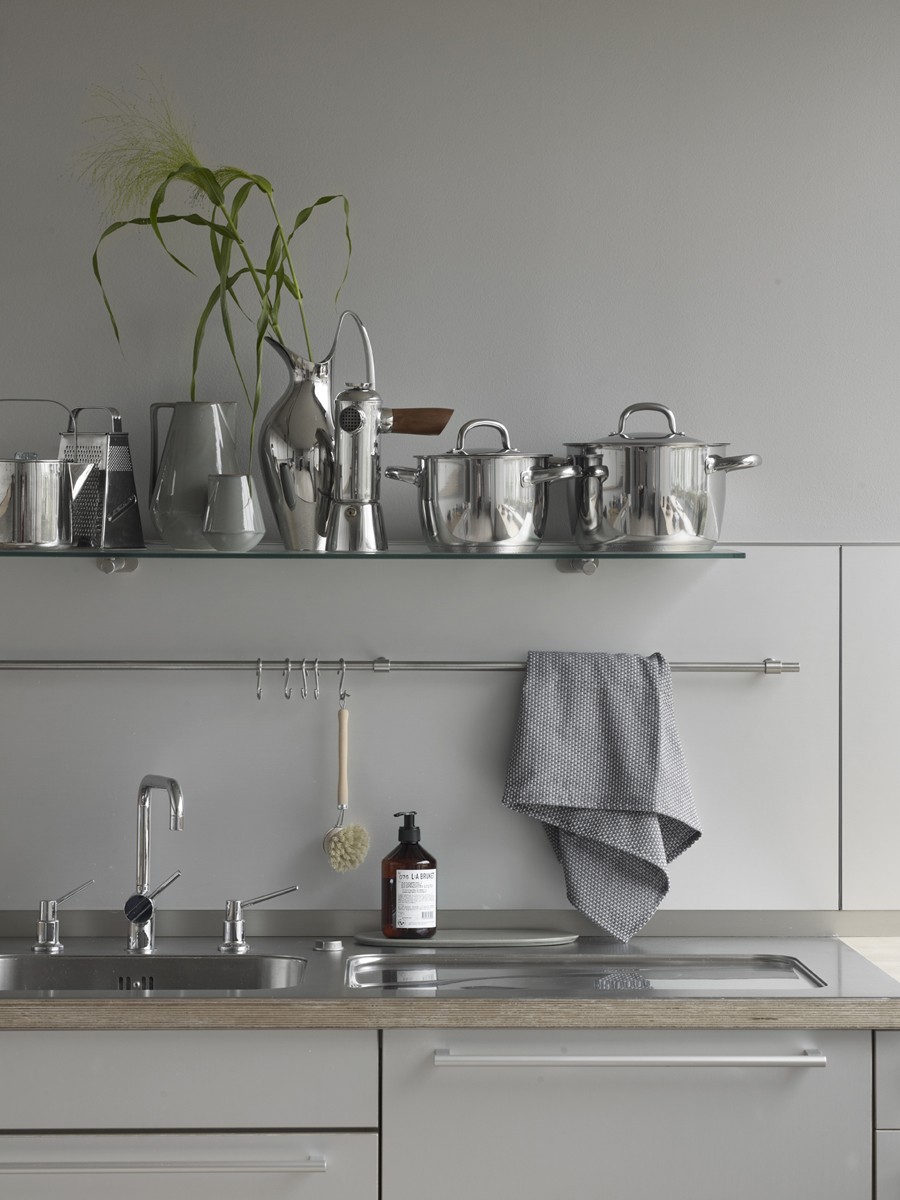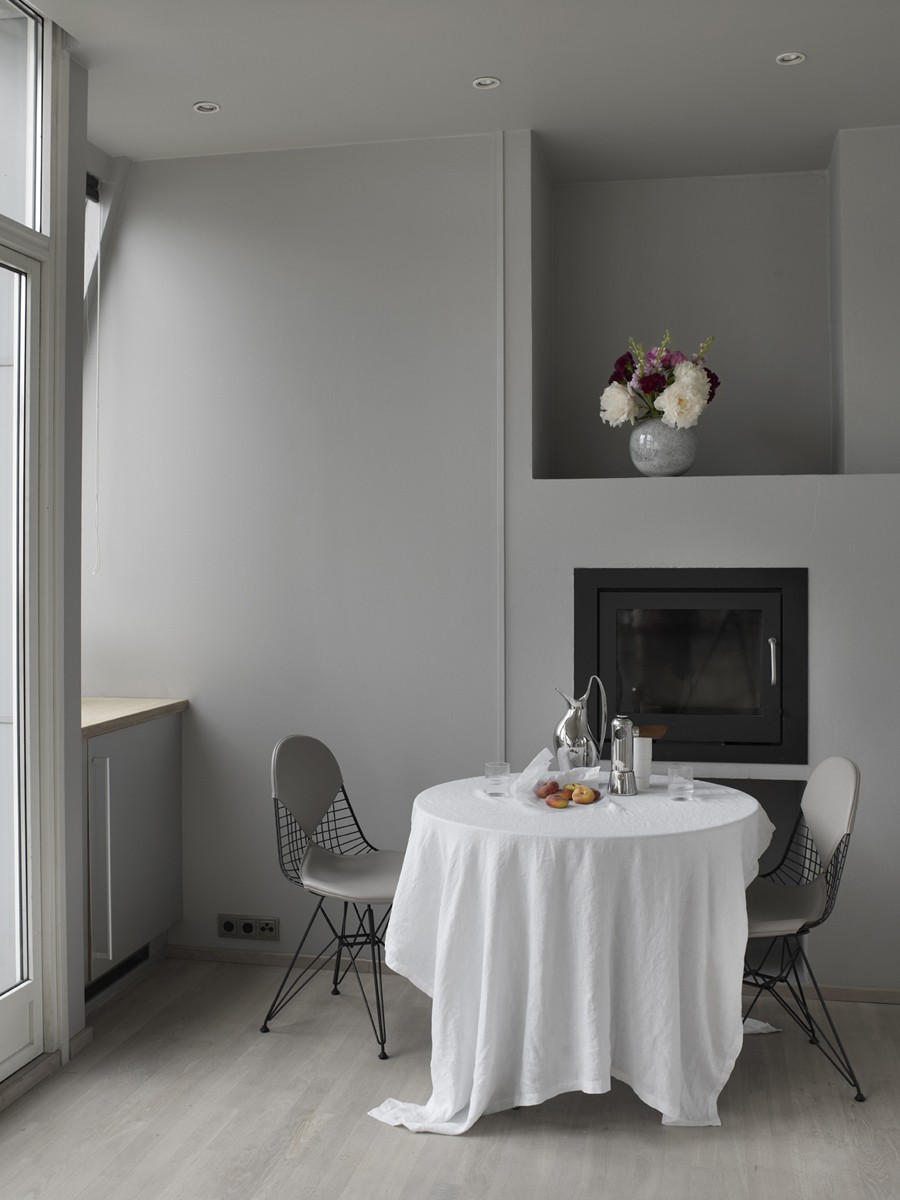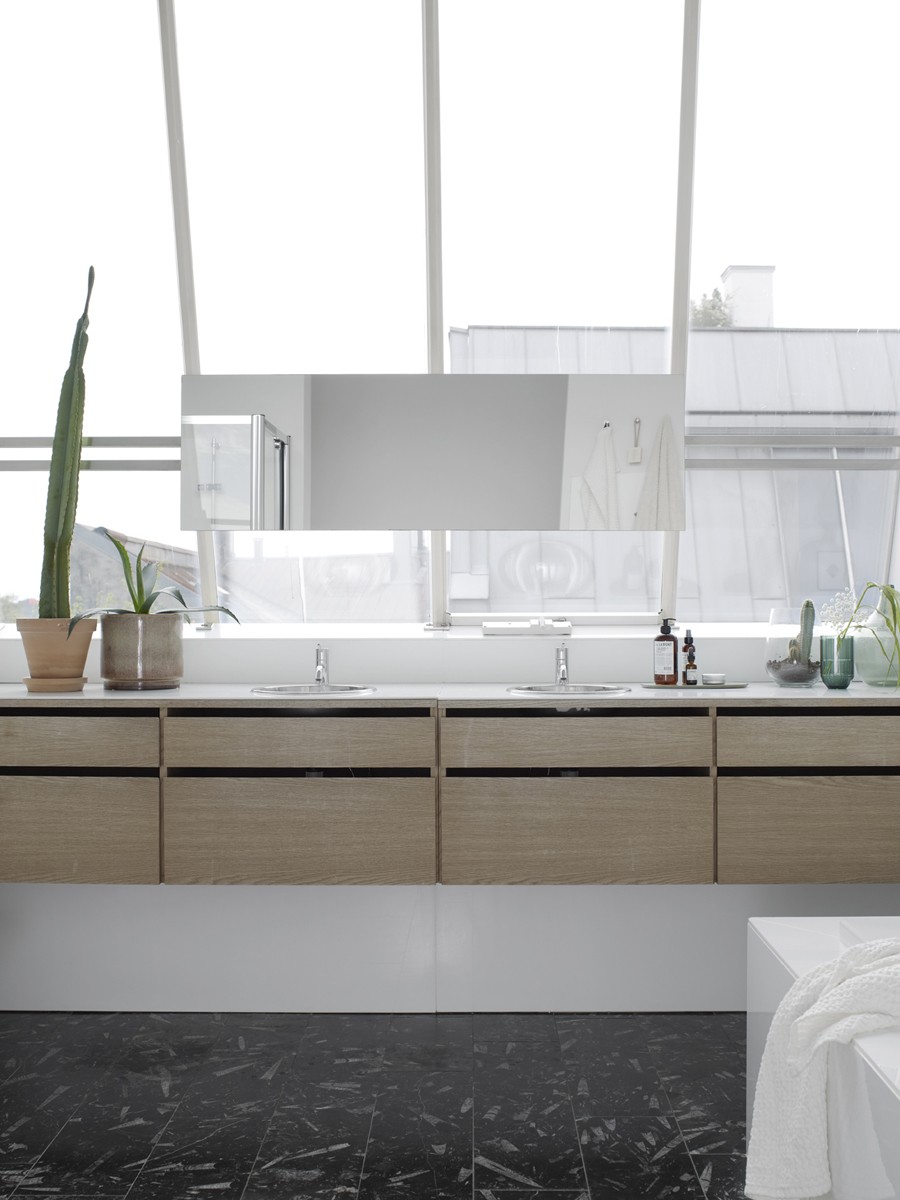 Dream bathroom with skyline view over the city. Black marble tiles and white walls softened up with furniture in light oak. The bedroom below has the same wooden details and one of my favorite lamps, Tolomeo from Artemide.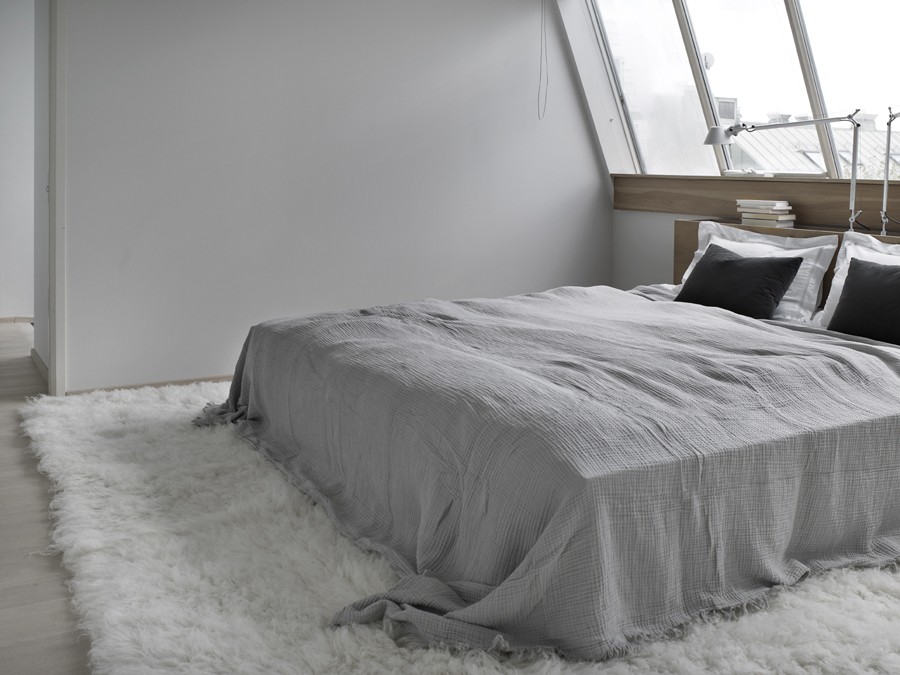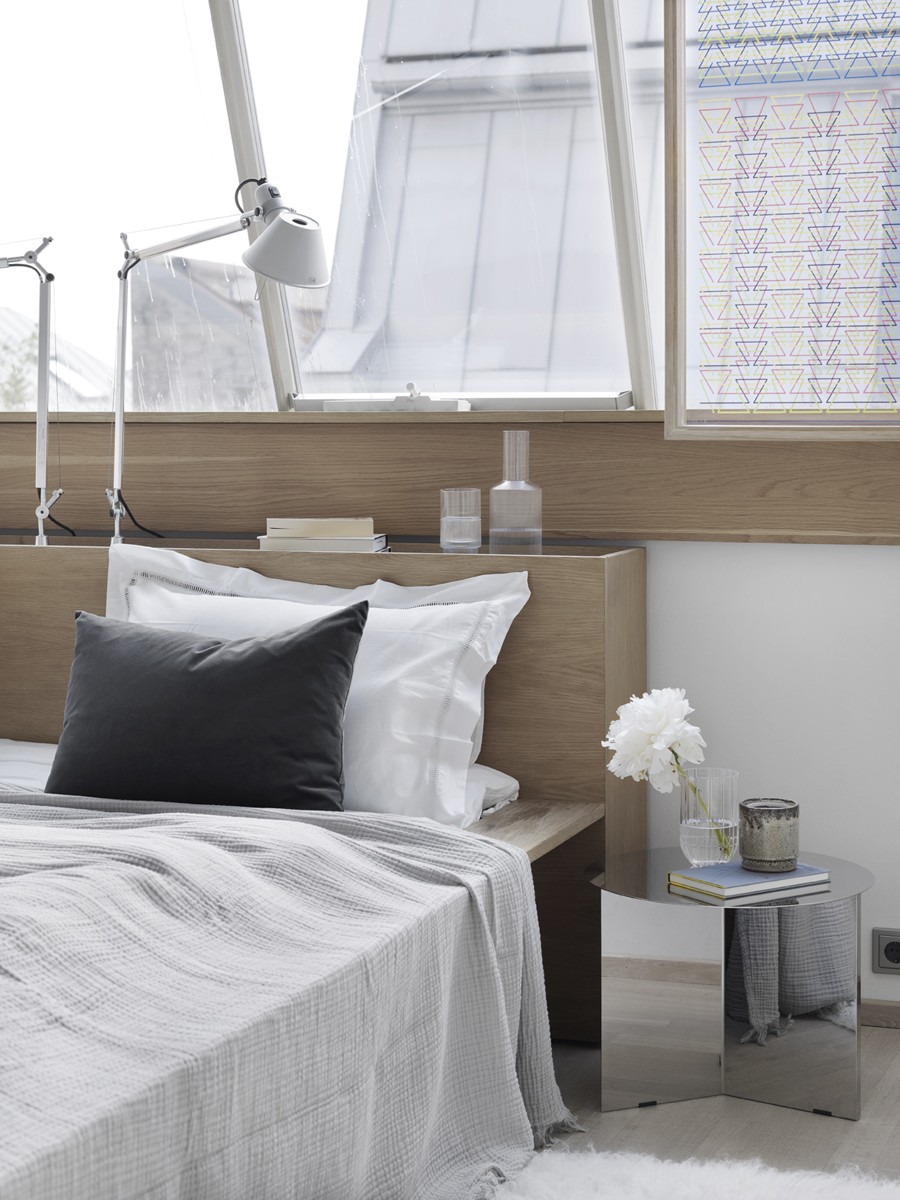 Furnishing and styling by Oslo Deco / Photography Birgit Fauske, with thanks 
More photos and details at Oslo Deco
Elisabeth
Innlegget THIS WEEKS MOST INSPIRING // HANSTEENS GATE dukket først opp på ELISABETH HEIER.