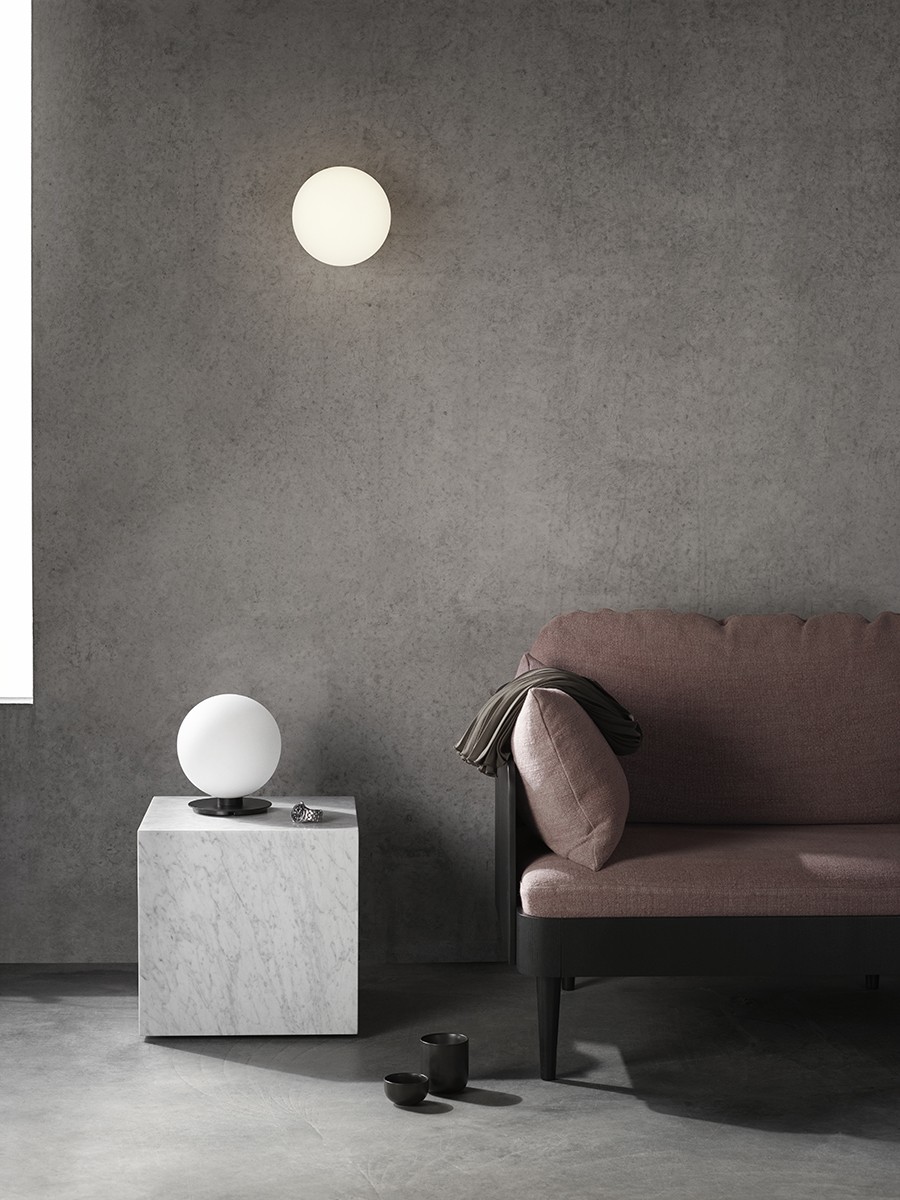 Not only am I in search of lighting for a whole apartment myself, it´s high season for news and yes, lamps are as important as anything else in the interior. Or even more if you ask me. First of all for the functionality, giving the right amount of light for the use and create a nice atmosphere in the dark months of winter. Second, the lighting also is a decorative part of the interior who sets the style more than ever before.
First up of my favorite news right now, the TR Bulb Series from Menu, above and below. TR Bulb is a clever solution for modern city living, inspired by the way people are increasingly becoming urban nomads, moving between cities and countries to pursue careers and life experiences. London based Tim Rundle Studio has designed the series to be taken from apartment to apartment – installed by simply screwing it into the pendant sockets hanging in ceilings all over the world, no electrical expertise required. Also available as a table lamp. One of the best features with the TR Bulb series is that it also can be combined with the Tribeca series from Menu designed by Søren Rose Studio (below, the Chanders Chandelier by Søren Rose with TR Bulb shades). An elegant update of the popular lamps.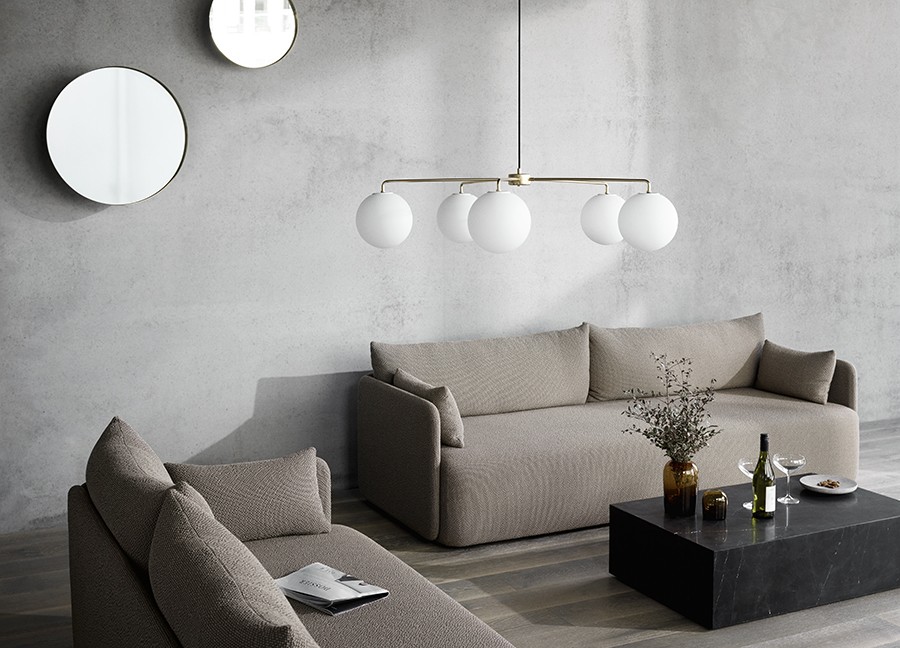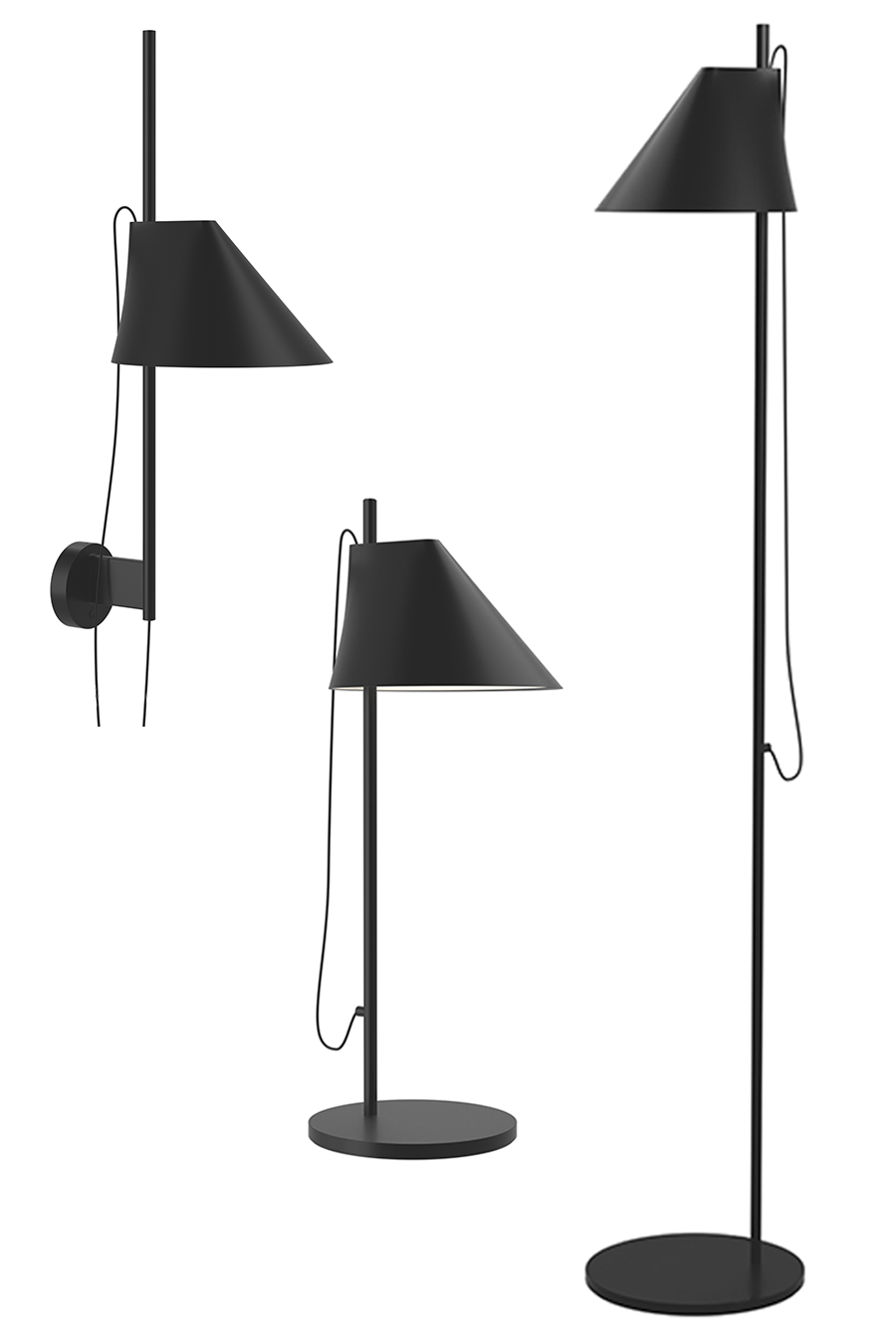 Louis Poulsen has launched several news this fall, the coolest one is the Yuh table-, wall- and floor lamp designed by GamFratesi. Inspired by the AJ lamp design by Arne Jacobsen, but very much with its own personality. Geometric and sculptural – like a piece of architecture as Enrico Fratesti, one of the designers, describes it himself. The lamp is flexible and takes up very little space. It rotates, rises and drops, illuminating and creating ambience in the required area.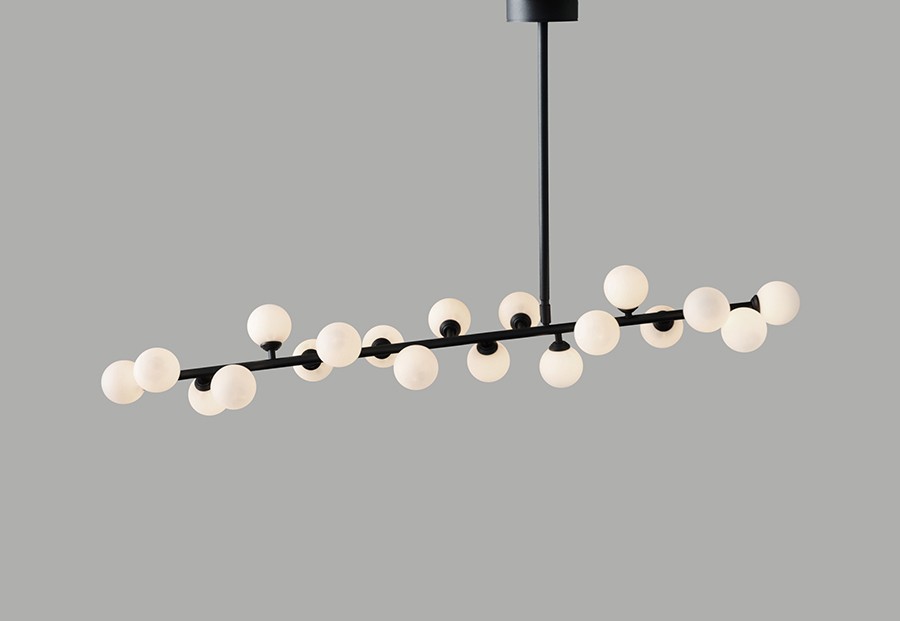 Another new favorite brand of mine is London based Atelier Areti. Areti is run by the two sisters, Gwendolyn and Guillane Kerschbaumer. With experience from art, history. product- and interior design they founded Areti in 2008. Their design is characterized by high quality, sustainability and a personal character. All lamps made by hand upon order.
The Mimosa pendant above and the Cone Sphere wall lamp below was launched already in 2009 and 2010, but are new in Norway. I spotted the brand at OsloDeco last week and I actually do think I finally found the lamp for the wall in my kitchen(!). The Mimosa pendant is quite spectacular with its clean, graphic expression and 18 bulbs. Perfect over a rectangular dining table, while the Scone Sphere lamp also can be used as a ceiling lamp in addition to a wall lamp.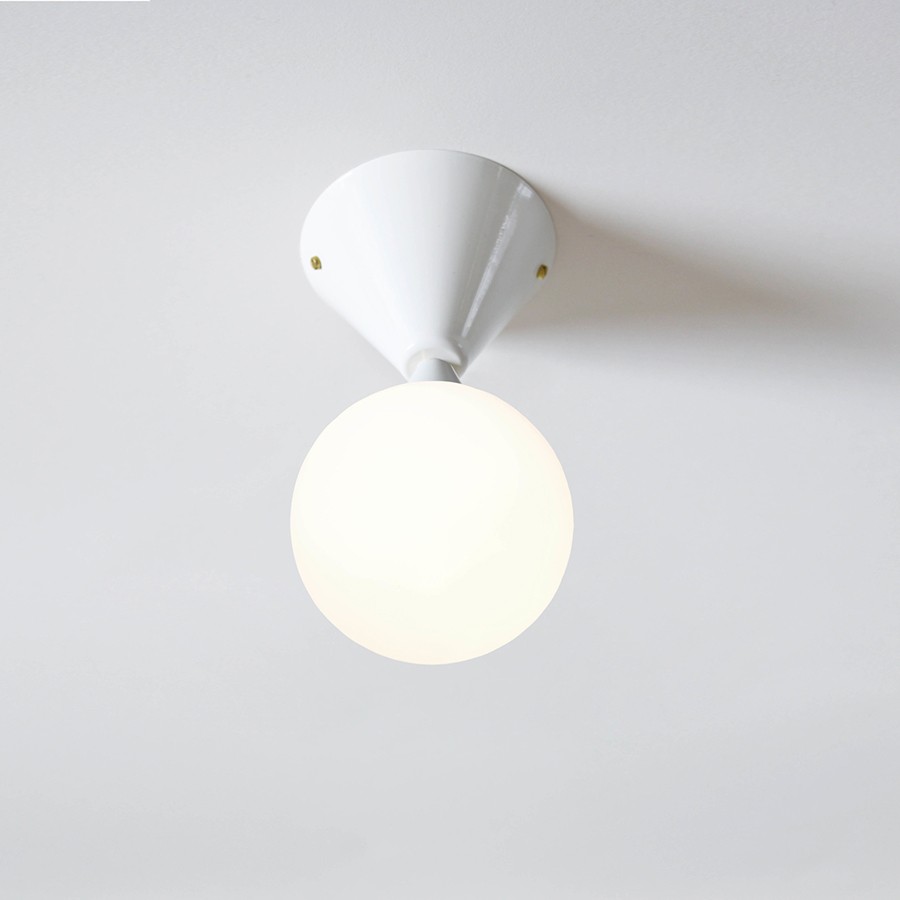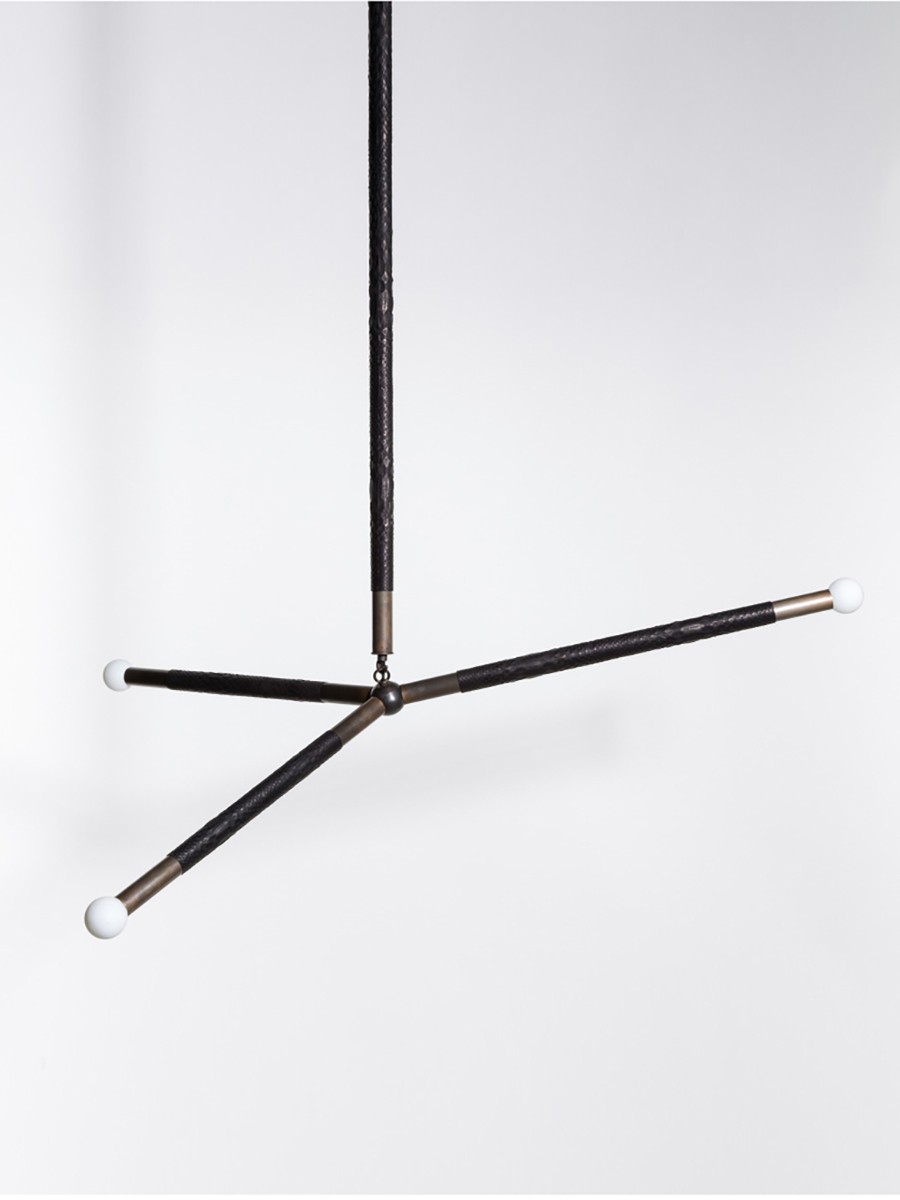 Apparatus Studio are also new in Norway, launched at Studio Kvänum last week. Apparatus is a New York based design studio, founded by Gabriel Hendifair and Jeremy Anderson in 2012. Their design is characterized by sculptural forms made by hand-worn, high quality materials that straddle the line between the perfect and imperfect. I remember visiting the Kinfolk Gallery in Copenhagen a year ago where I first saw the Arrow pendant (above) in brass and completely fell in love. (See more from my visit at Kinfolk here) Apparatus also designes furniture and accessories in addition to lighting. Below, Trapeze wall lamp by Apparatus.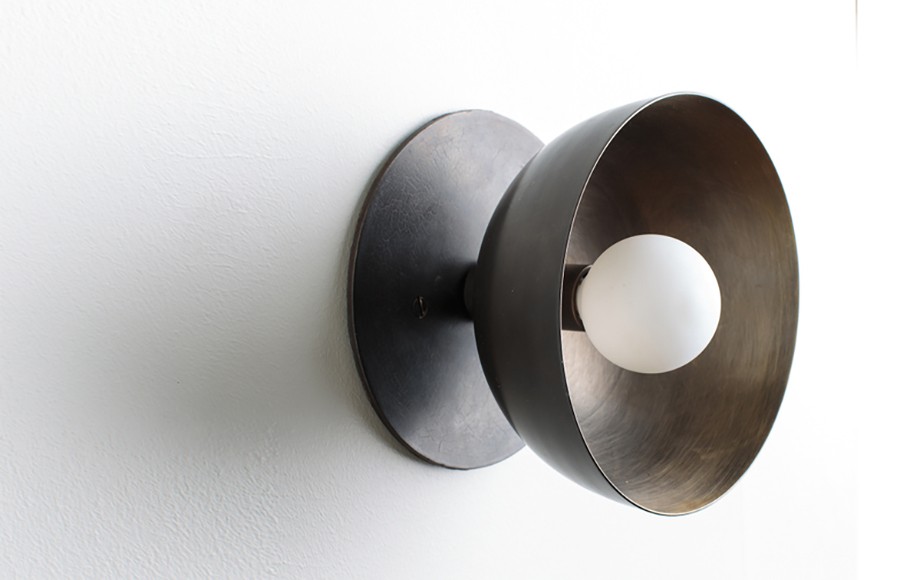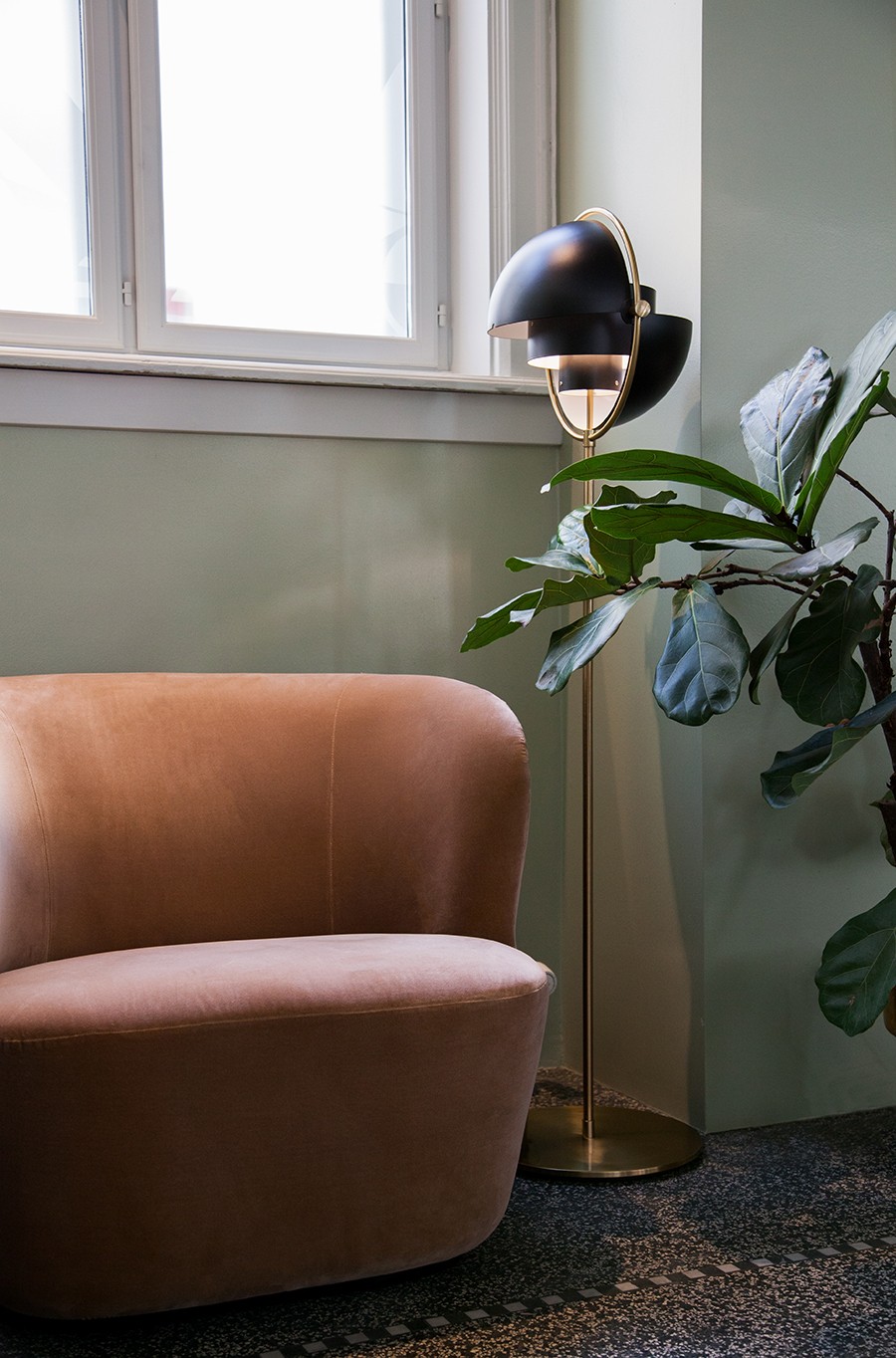 Gubi has extended their Multi-Lite series with a new member this fall, the Multi-Lite floor lamp (above). Louis Weisdorf, a well known Danish architect and designer created the Multi-Lite pendant in 1972, with the aim of reflecting his passion for diversity. Due to its unique design, the two opposing outside shades can individually be rotated and transformed into multiple combinations and encourage for personal installations and expressions whenever desired. Another classic from Gubi, the Bestlite collection (below) is launched in black brass to mark the occasion of Gubi´s 50th anniversary. Bestlite was the first collection to be reproduced by Gubi and has ever since been an important part of their DNA, as one of the most groundbreaking light designs through time. The Bestlite collection was designed by Robert Dudley Best in the 1930´s.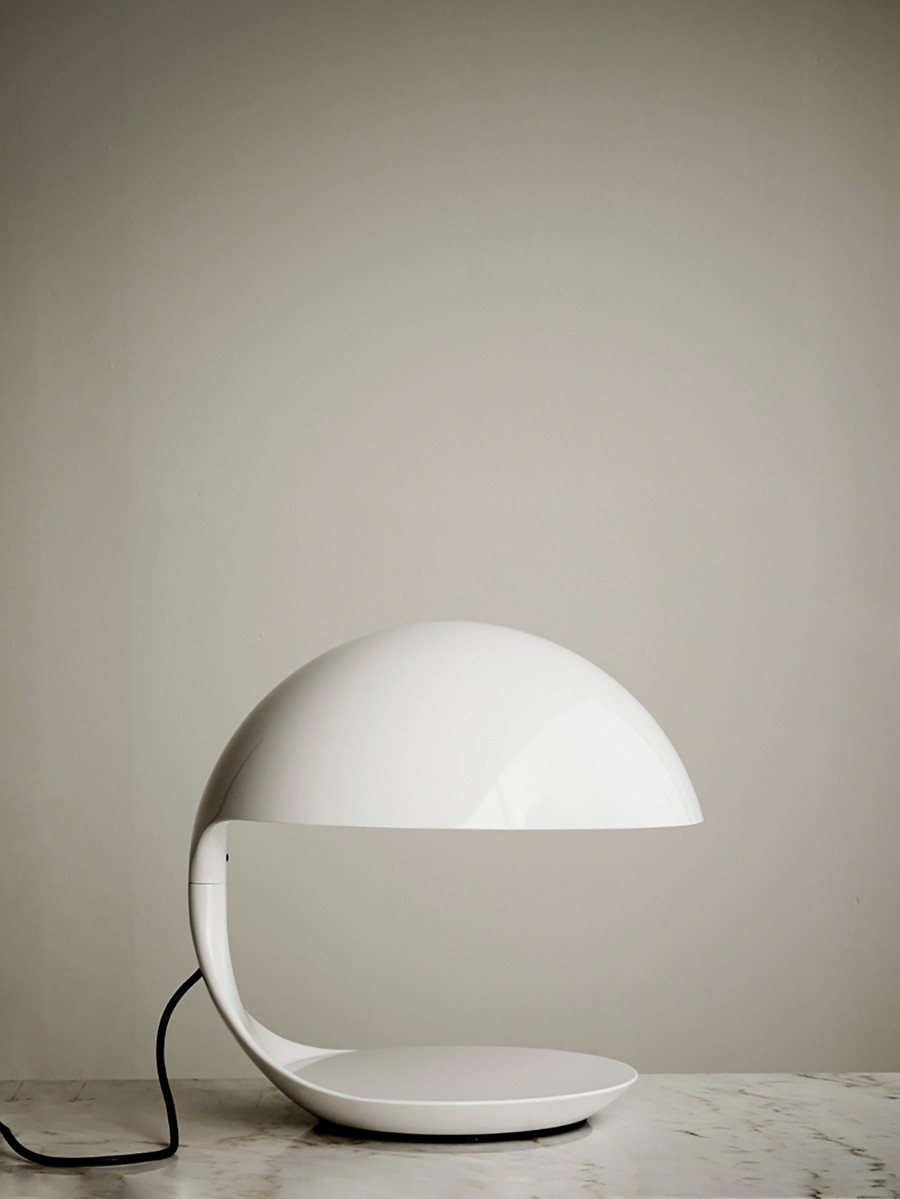 Last up, not a new lamp, but a super cool design from 1968 by Elio Martinelli. The Cobra Lamp was also spotted at the OsloDeco showroom last week – I do hope this will be for sale in their webshop soon. The lamp can be rotated 360 °, and combines simple lines and a geometric shape with a distinct elegant design. (Photos by Artilleriet)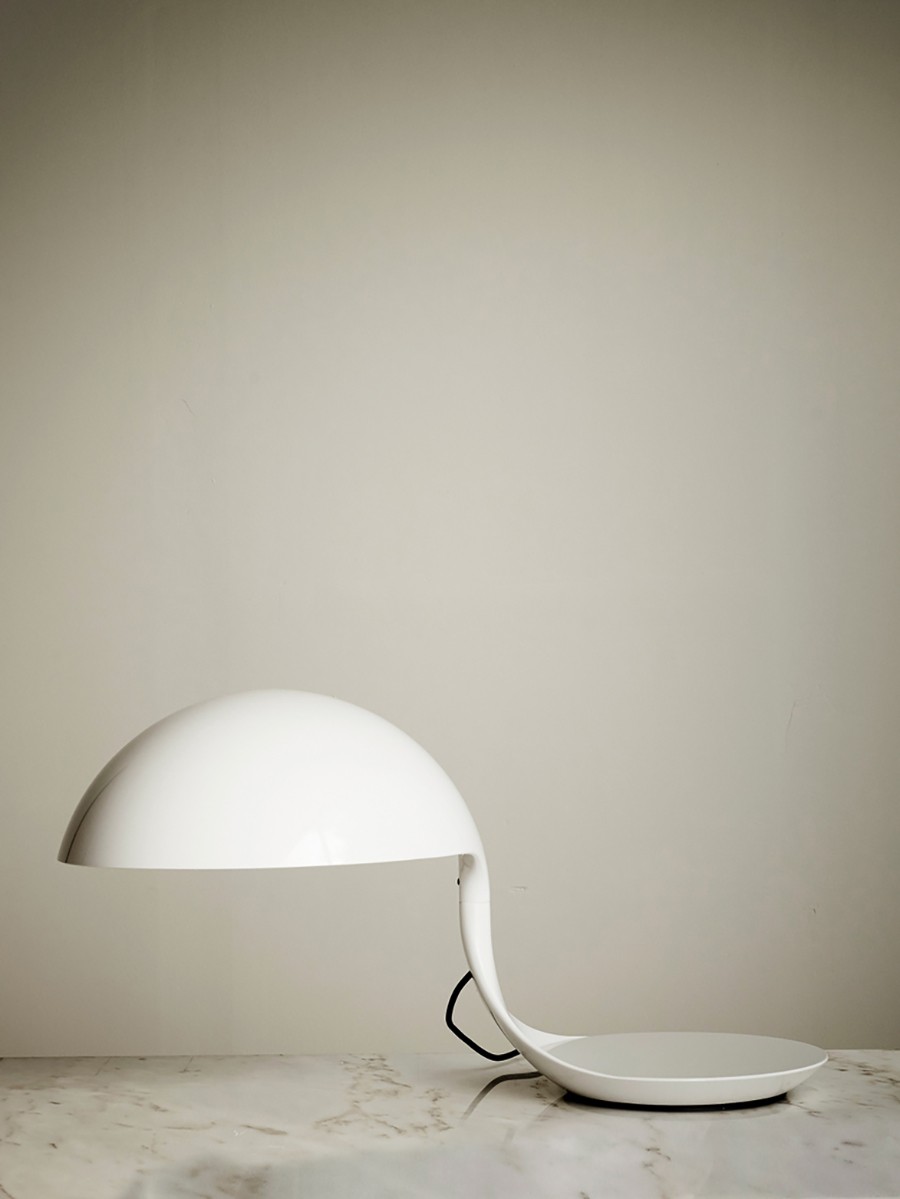 Elisabeth
Innlegget THE MOST BEAUTIFUL LAMPS THIS FALL dukket først opp på ELISABETH HEIER.