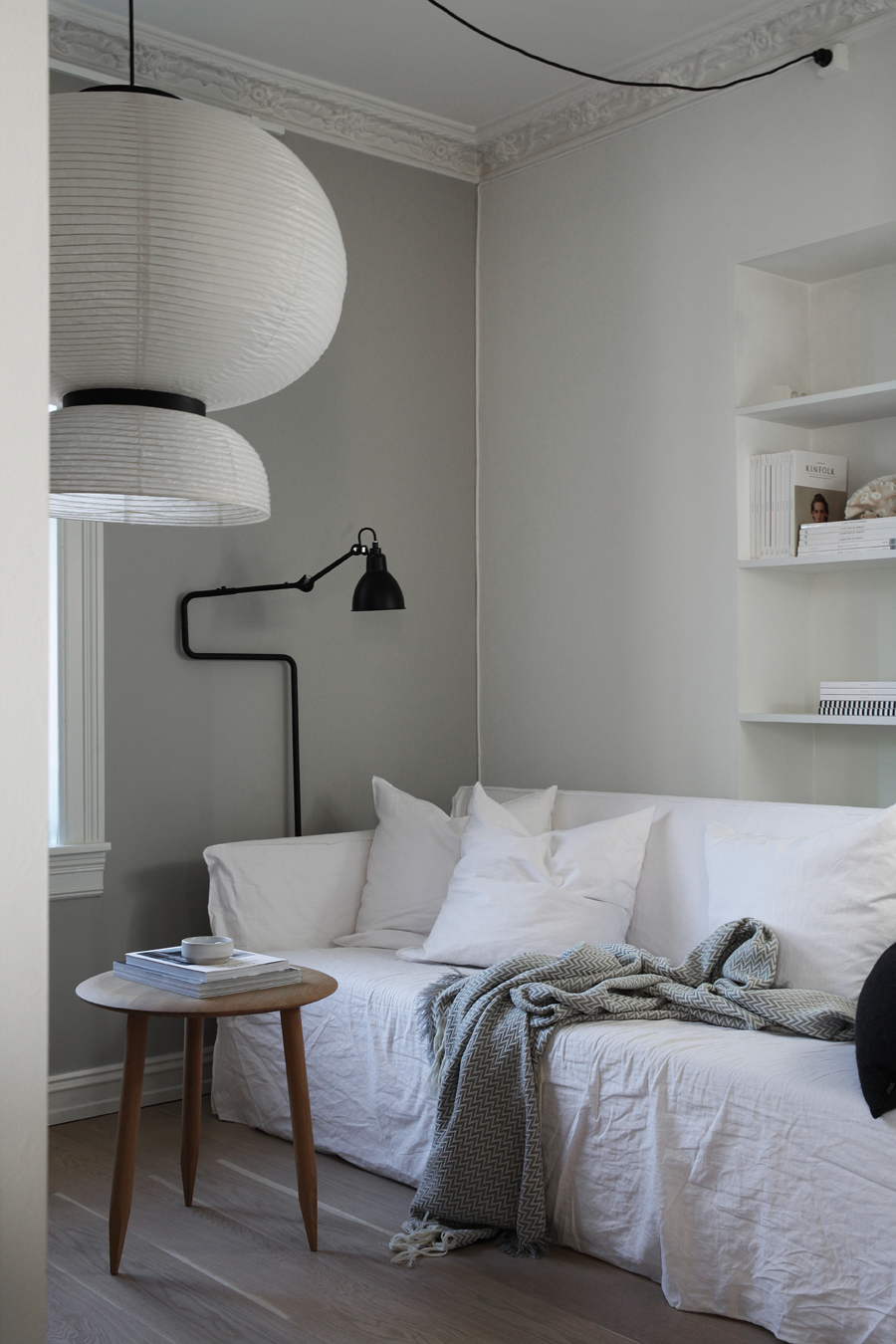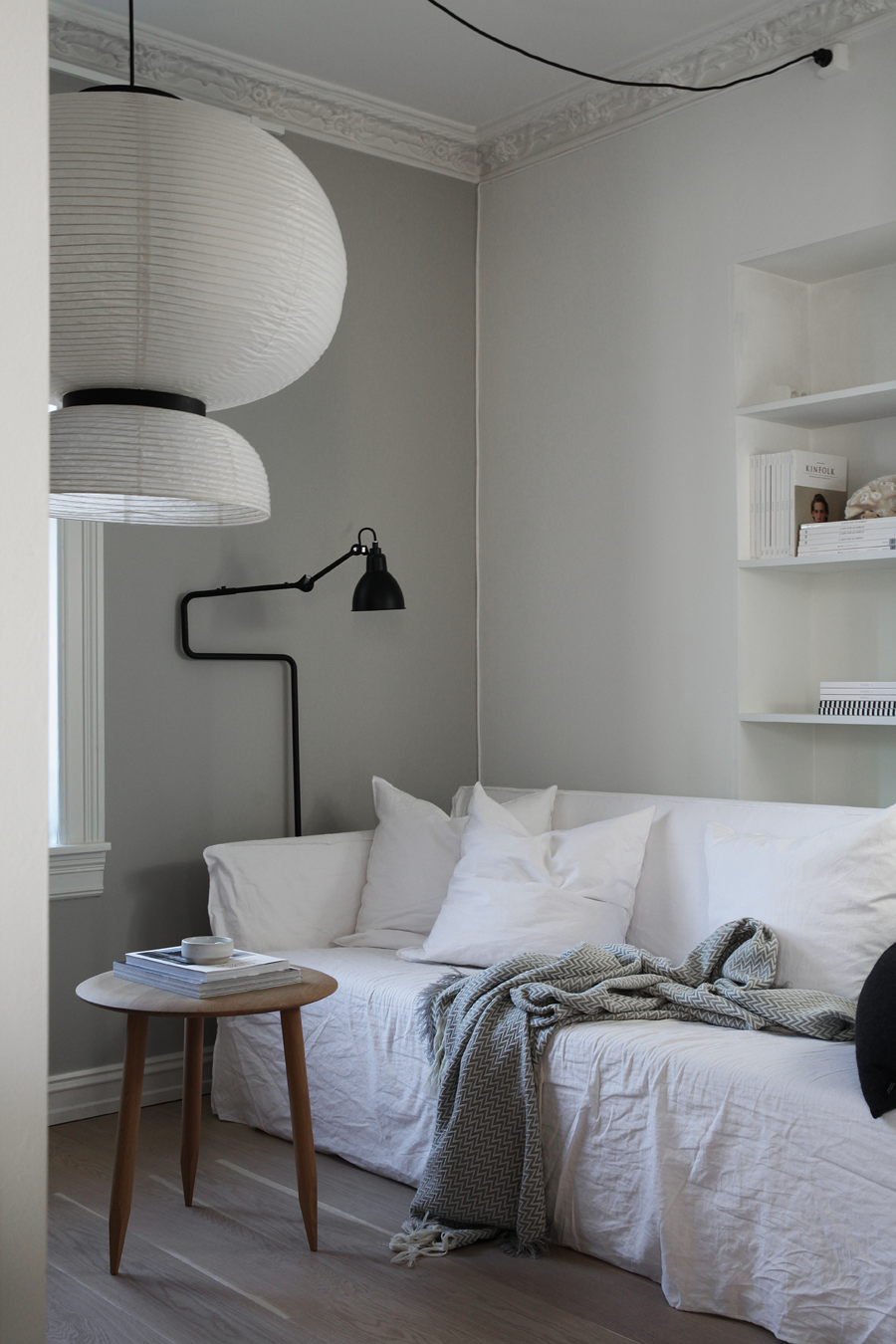 The best about going somehow early to bed on a Saturday night is how much longer the last day of the weekend seems to become. Although I have some work waiting today I also have a nice pile of unread magazines, a new plaid and sofa that I don´t often use. A wonderful feeling..
When I shot these photos earlier this weekend it hit me, there is really nothing new here. (Except the beautiful plaid designed by Andreas Engesvik for Fram Oslo.) This is actually exactly the same sofa, lamps, table etc I had in my previous home. Thats fine of course, and shows that you don´t necessarily need to buy a lot of new stuff when you move. One can still make the interior work. The sofa came with me from the house and magically fitted right in to the narrow living room. The table also, although I´m searching for å new and bigger table now, the Hoof Table works well as a side table.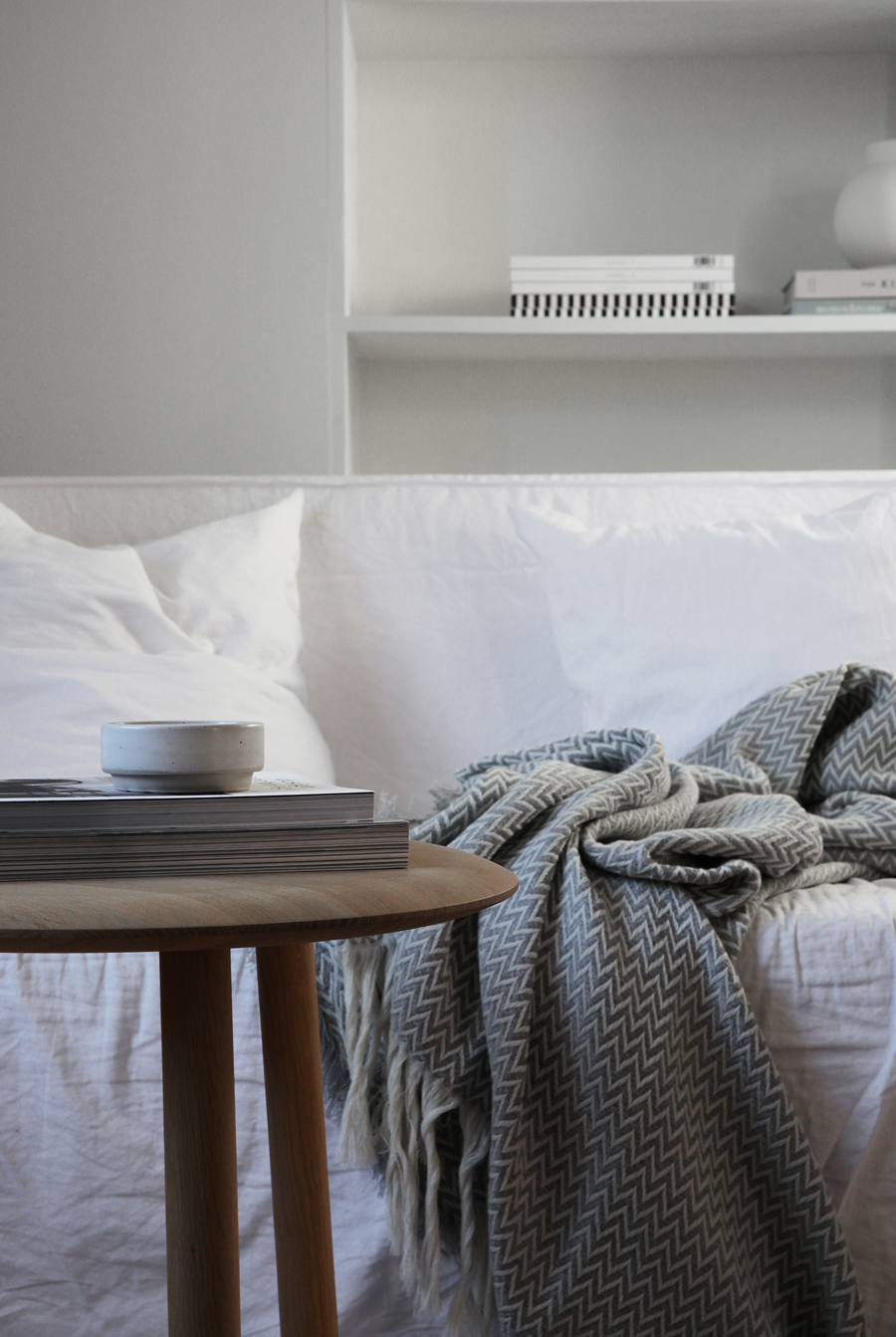 Do you remember how my old living room looked like? You can see some photos here. Quite different, but with the same furniture. Of course I like this one better, the atmosphere in an old apartment building in the city is unique. The high ceilings, stucco mouldings and the beautiful window sills were on top of my wish list when I started searching for an apartment. My point is, you can really make your interior work anywhere. Some small adjustments often is required, maybe some paint and then your personal styling as the final touch. I repainted the living room when I moved in, from a very cool grey to the warmer 10679 Washed Linen combined with 9918 Klassisk hvit, both Jotun Lady. I left out the wall behind the sofa because of the built-in shelf, but now I´m reconsidering it. It would look really nice with a grey wall, and shelf behind the sofa too don´t you think?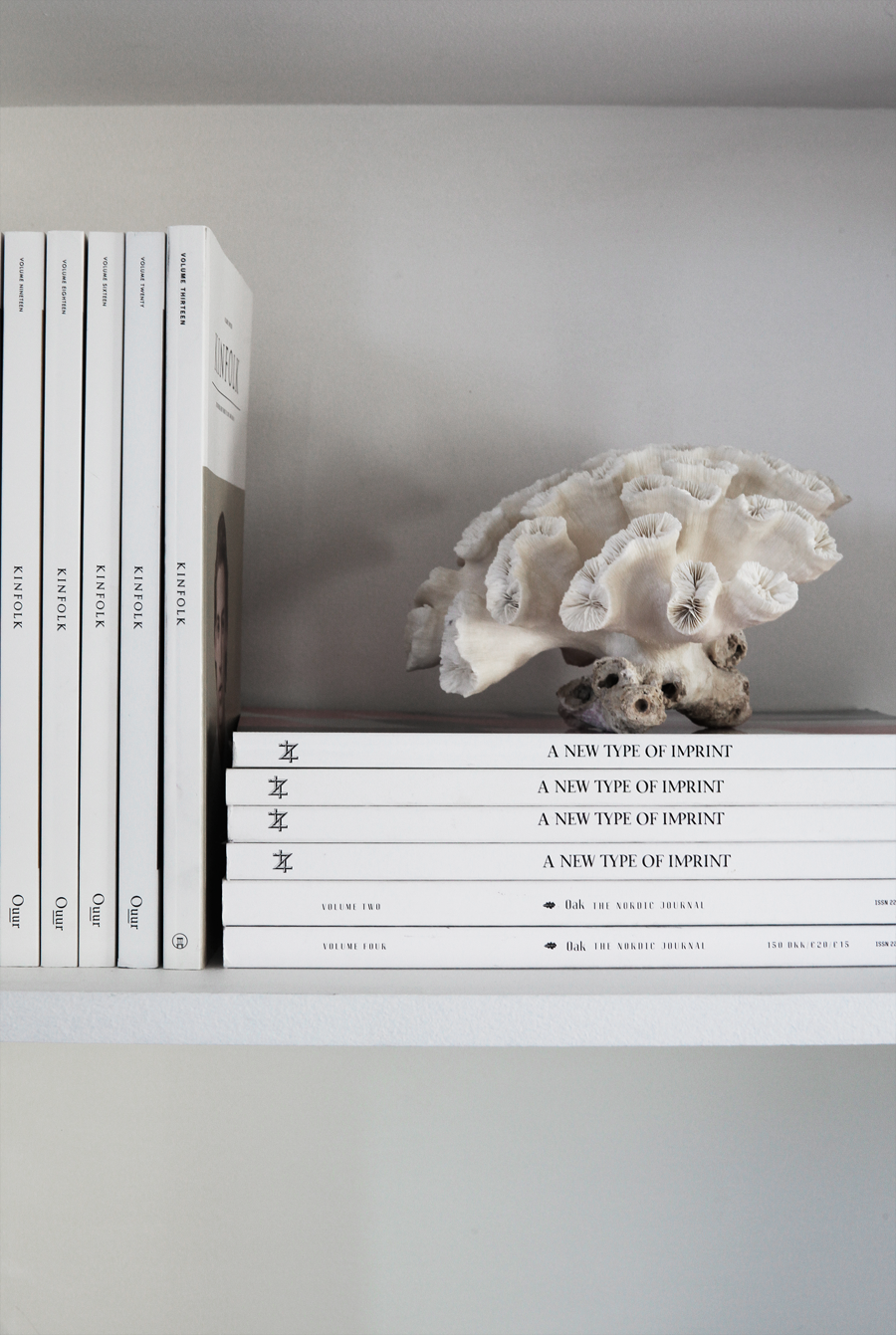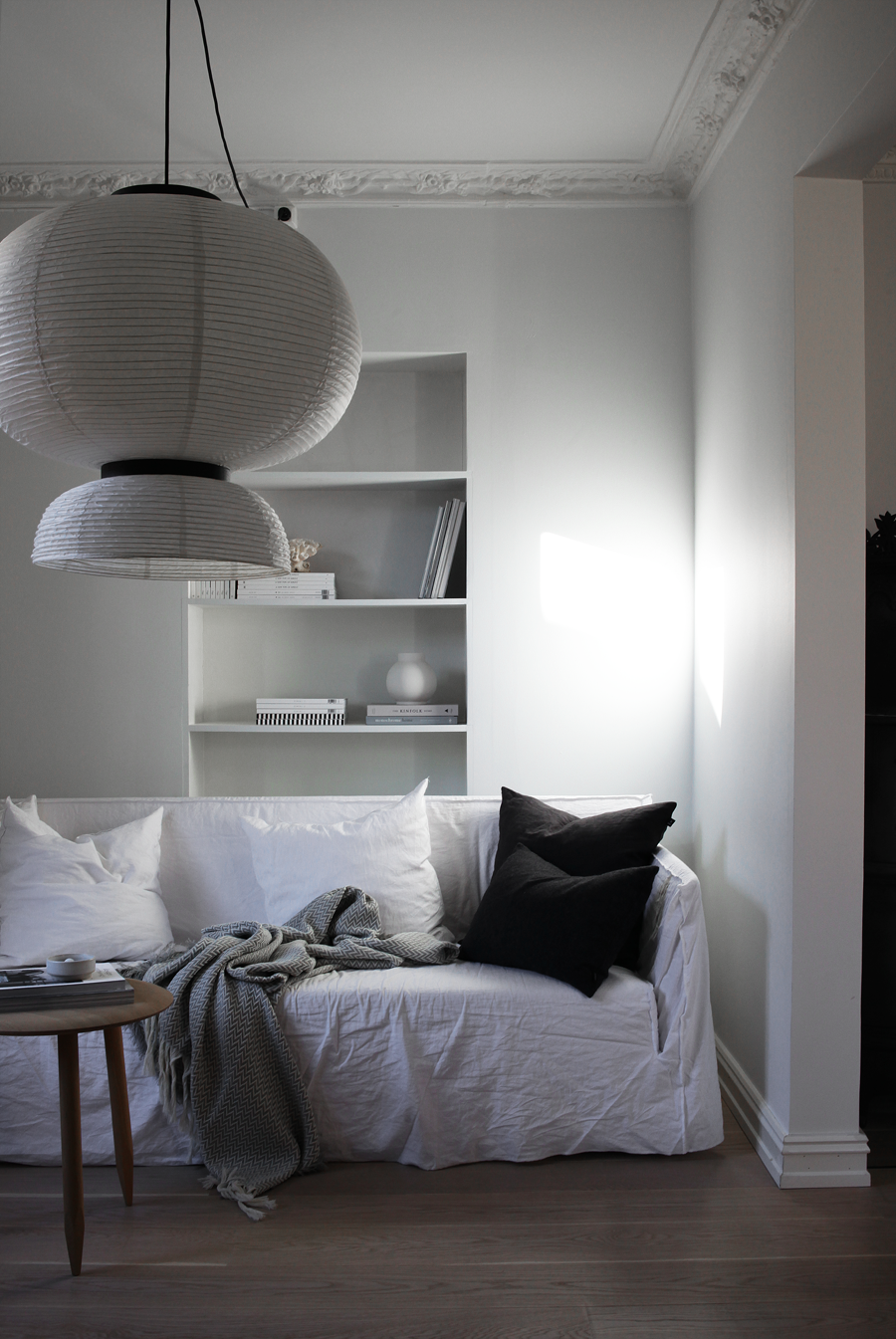 styling and photography by © elisabeth heier 

Elisabeth
Innlegget SAME FURNITURE, NEW LIVING ROOM dukket først opp på ELISABETH HEIER.