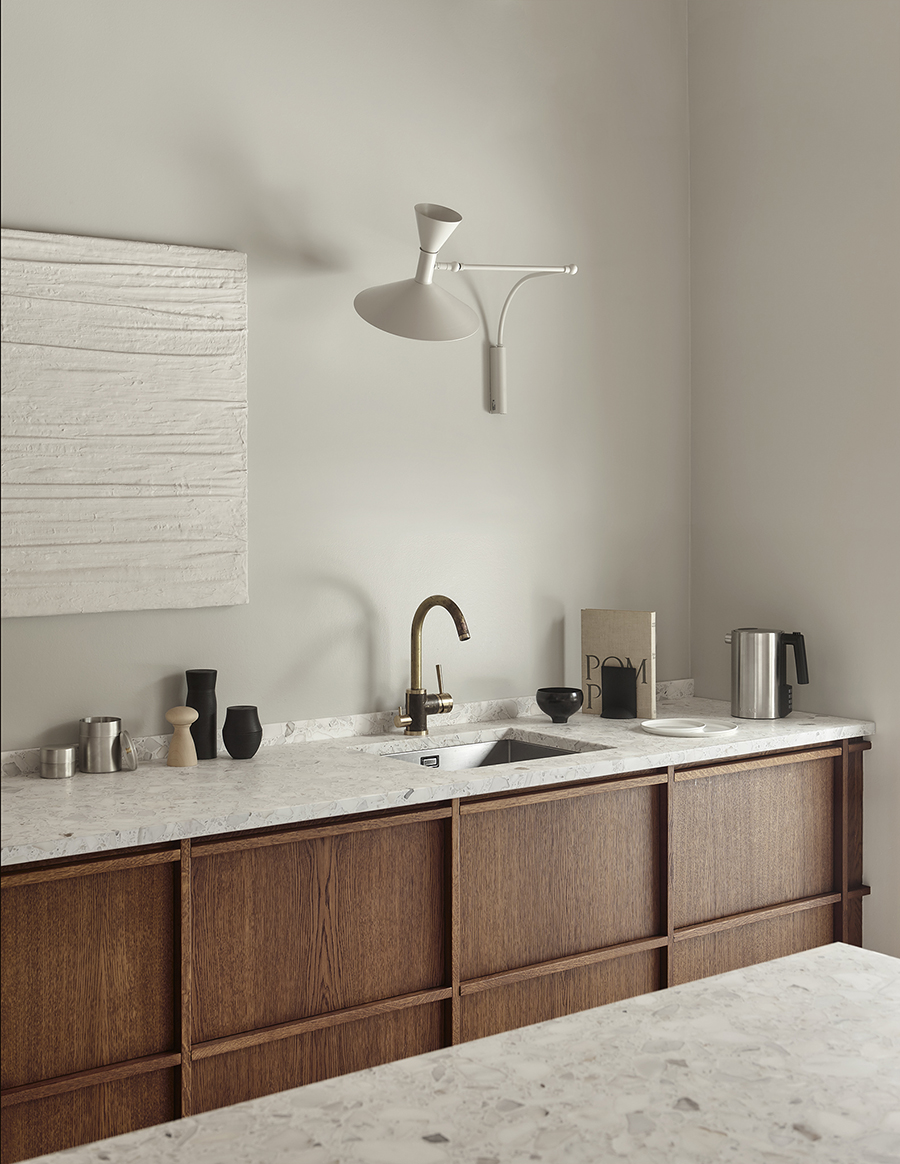 I've been following the work by Swedish Nordiska Kök for a while and their newest project with a custom made kitchen in oak and terrazzo is by far their best one in my opinion. Warm and rustic but still quite minimal they balance it so well, and the counter top in terrazzo is amazing. Nordiska Kök are making all their kitchens in their joinery just outside of Gothenburg, customized for each project and client. Very much likable! For more by Nordiska Kök I've written about them here as well.
The ongoing tendency having customized kitchen is growing bigger and there is a nice selection to choose from. My own kitchen is a combination of Ikea modules and locally produced fronts in bamboo from Norwegian Ask og Eng, read more about their sustainable production here, and see my kitchen here. Danish Reform is also making solutions where you can customize your Ikea kitchen and KBH is making fully customized kitchens in their joinery in Copenhagen, from my visit at Københavns Møbelsnedkeri here.
Elisabeth
The post RUSTIC MINIMALISM BY NORDISKA KÖK appeared first on ELISABETH HEIER.