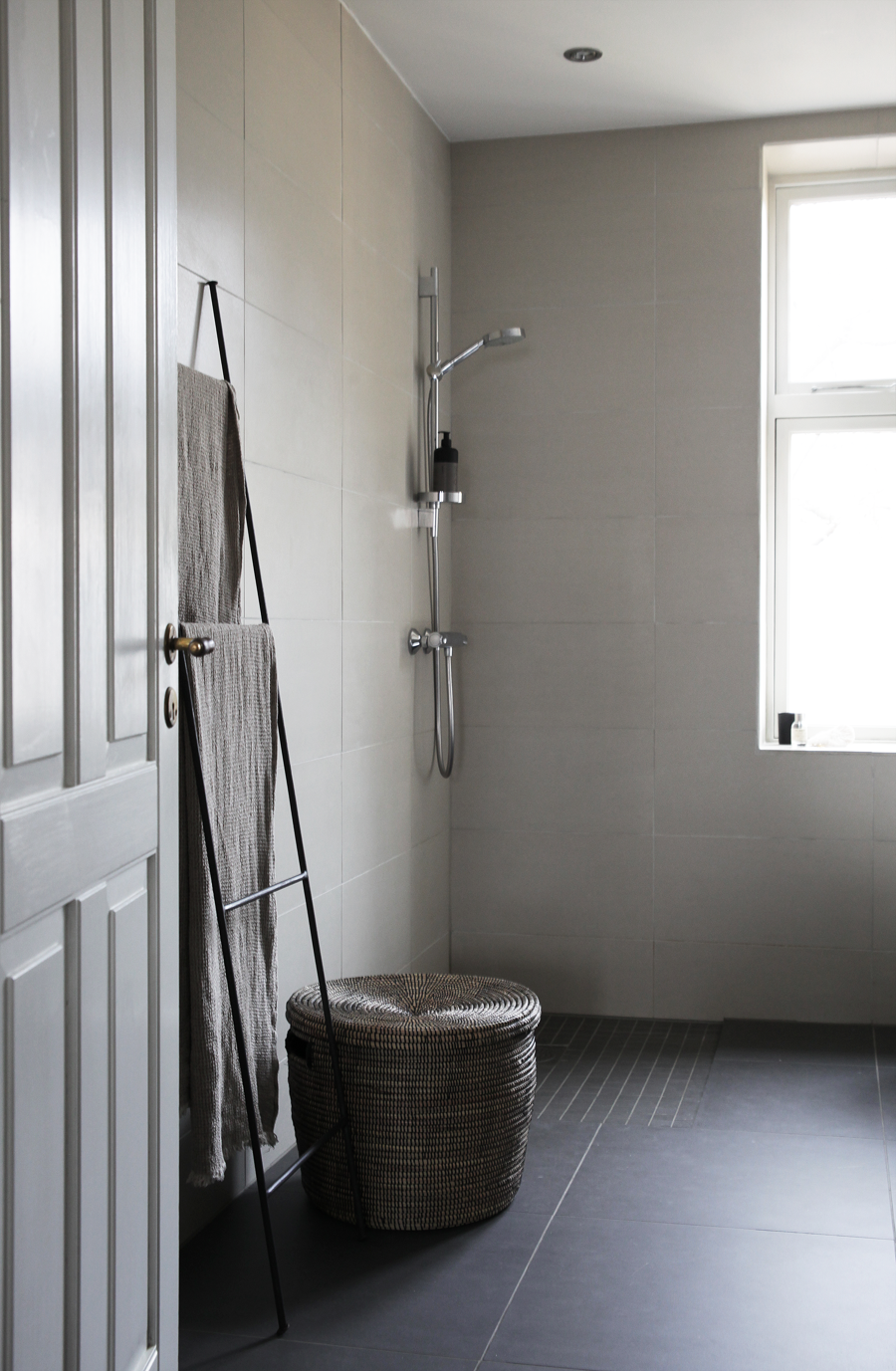 Med gråvær, lite dagslys og i det hele tatt alt det som er typisk i begynnelsen av februar er mitt tips for helgen å unne seg en liten pause. Jeg startet uken med en sånn morgen, og for en følelse å begynne mandagen med noe lavere puls enn vanlig.
Jeg flyttet inn til et skjønt bad og her kan jeg ikke ta æren for verken materialvalg eller løsninger, men kort sagt – det er veldig ok. Det jeg har tilført er noen få fine produkter som gjør badet ekstra skjønt. Vi snakker mye om spafølelse på badet, jeg må ikke føle at jeg er på spa, men å omgi meg med myke håndkler, deilige dufter og generelt produkter som er litt ekstra fine er jo ikke feil.  Den enkle stigen fra Granit er super til håndkler, det er jo ikke bare å skru opp ting i flisene man ikke eier selv. Skittentøyskurven er også derfra og har fin størrelse.
Take some time to recharge this weekend, is my best tip. The grey weather, lack of daylight and generally being tired after a long week makes at least me in need of a break. And me time in the bathroom is a luxury, right?
I can´t take cred for this bathroom, since I moved into a newly renovated apartment, but I´ve added a few of my favorite products wich makes me feel great beeing there. Plus the latter is super functional for towels when you can´t mount anything in the walls in your rental.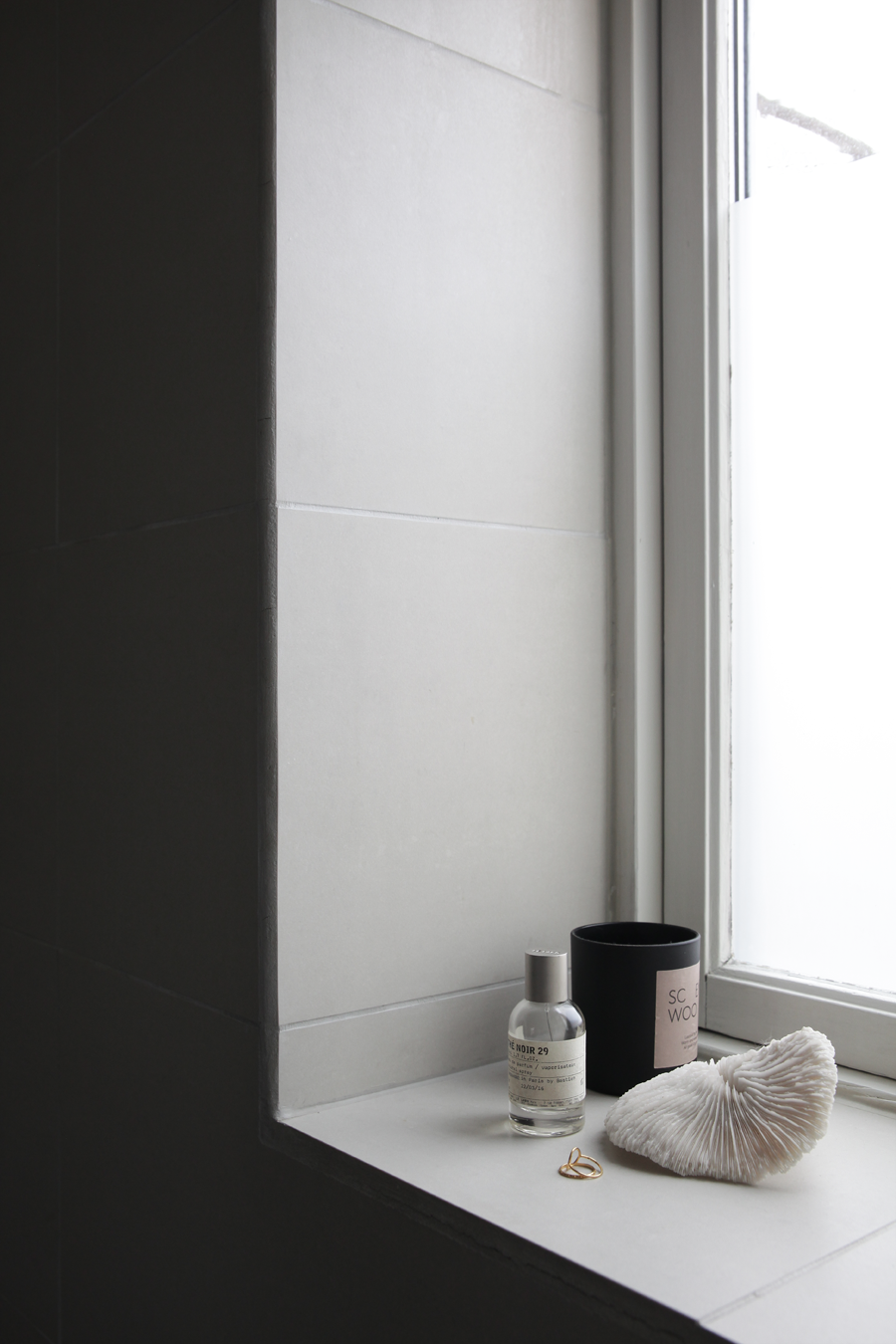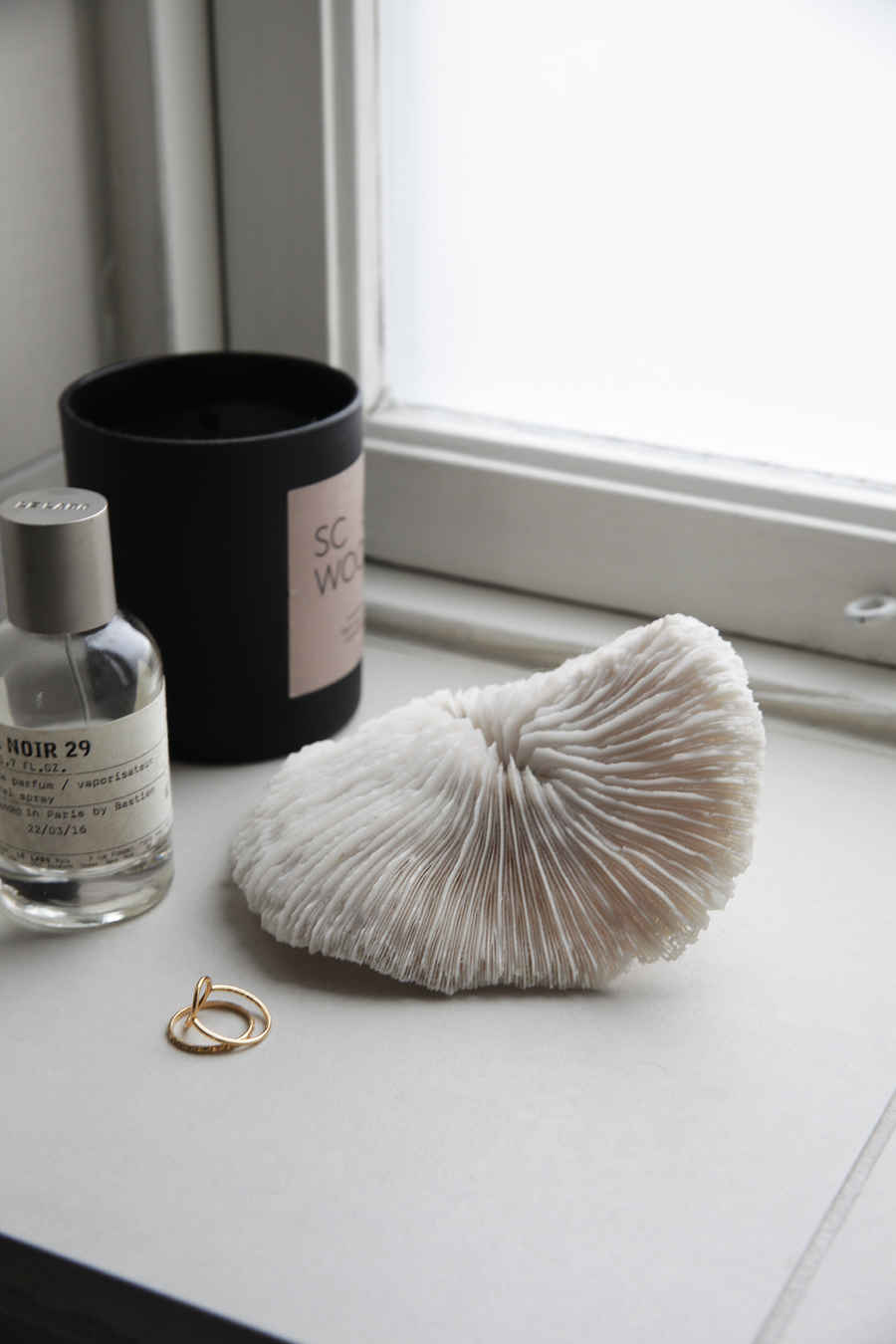 Jeg får mange hyggelige spørsmål om ting jeg har vist her på bloggen og på Instagram. Noe av det siste har både vært hva jeg dekorerer badet med og noen lesere har til og med spurt om jeg vil dele noen tips til hudpleieprodukter fra Aesop. De skimtes jo til stadighet i bildene mine men jeg er langt fra noen ekspert. Men et tips skal jeg dele med dere. Favorittproduktet i høst og vinter har uten tvil vært Lucent Facial Concentrate. Et serum som gir masse fukt, matter ned huden og balanserer den ved hjelp av C- og B3-vitamin. Når det kommer til dekor derimot, der er det beste tipset å sette frem produkter du benytter jevnlig. Da har du favorittene lett tilgjengelig, og ofte er både parfymeflasken og bodylotionen fin å se på.
Some of you have asked both for tip for decorating the bathroom and even for my recommendations on beauty products. I´m not an expert on the last one, but I´ll share one of my favorites this winter. The Lucent Facial Concentrate from Aesop. A serum with lots of moisture and vitamines. And it leaves the skin balanced and with a matte finish. Decorating on the other hand, use your favorite perfumes etc together with scented candles and beatiful soft towels.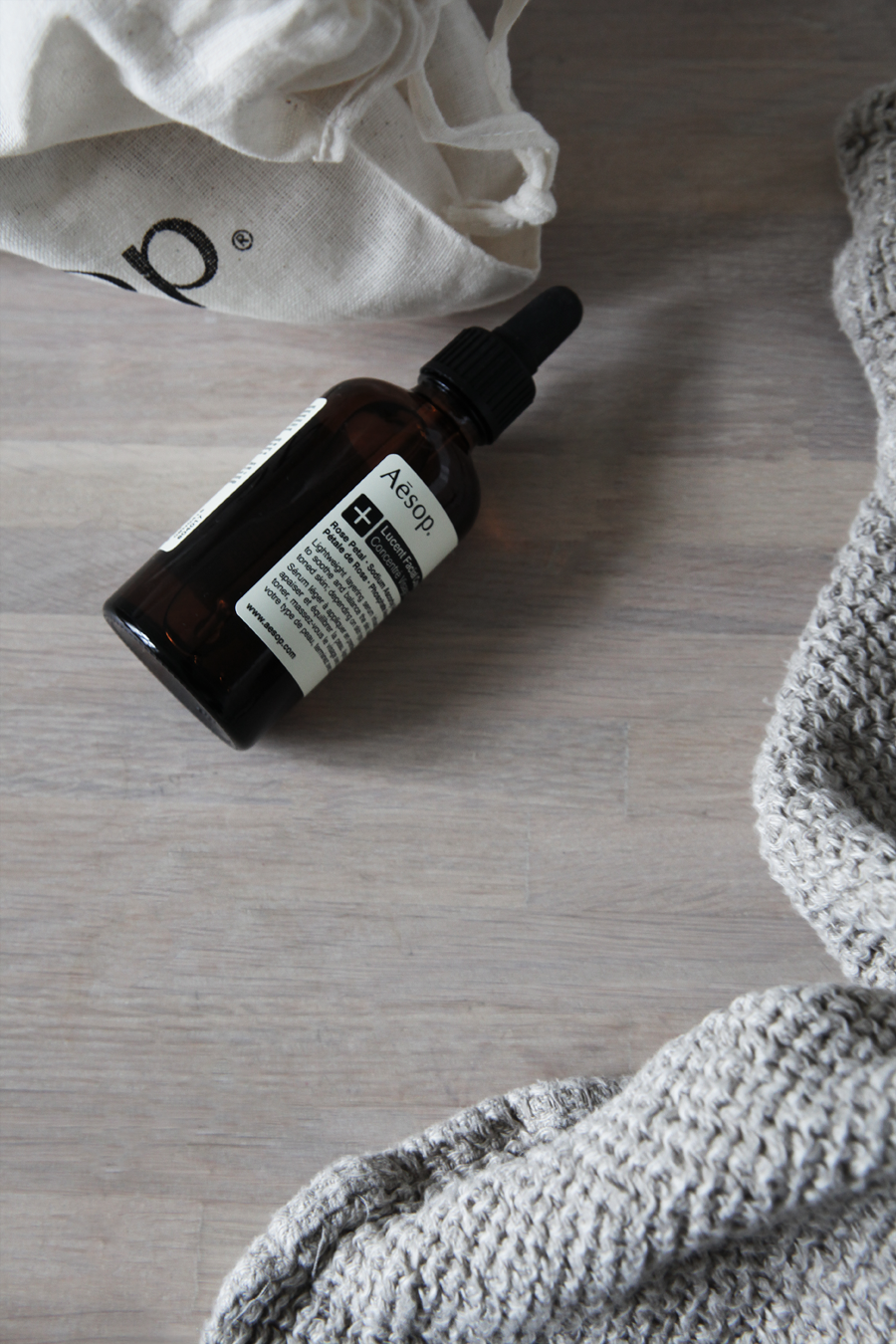 ©elisabeth heier
Happy weekend!
Elisabeth
Innlegget RECHARGE. BREATH. dukket først opp på ELISABETH HEIER.