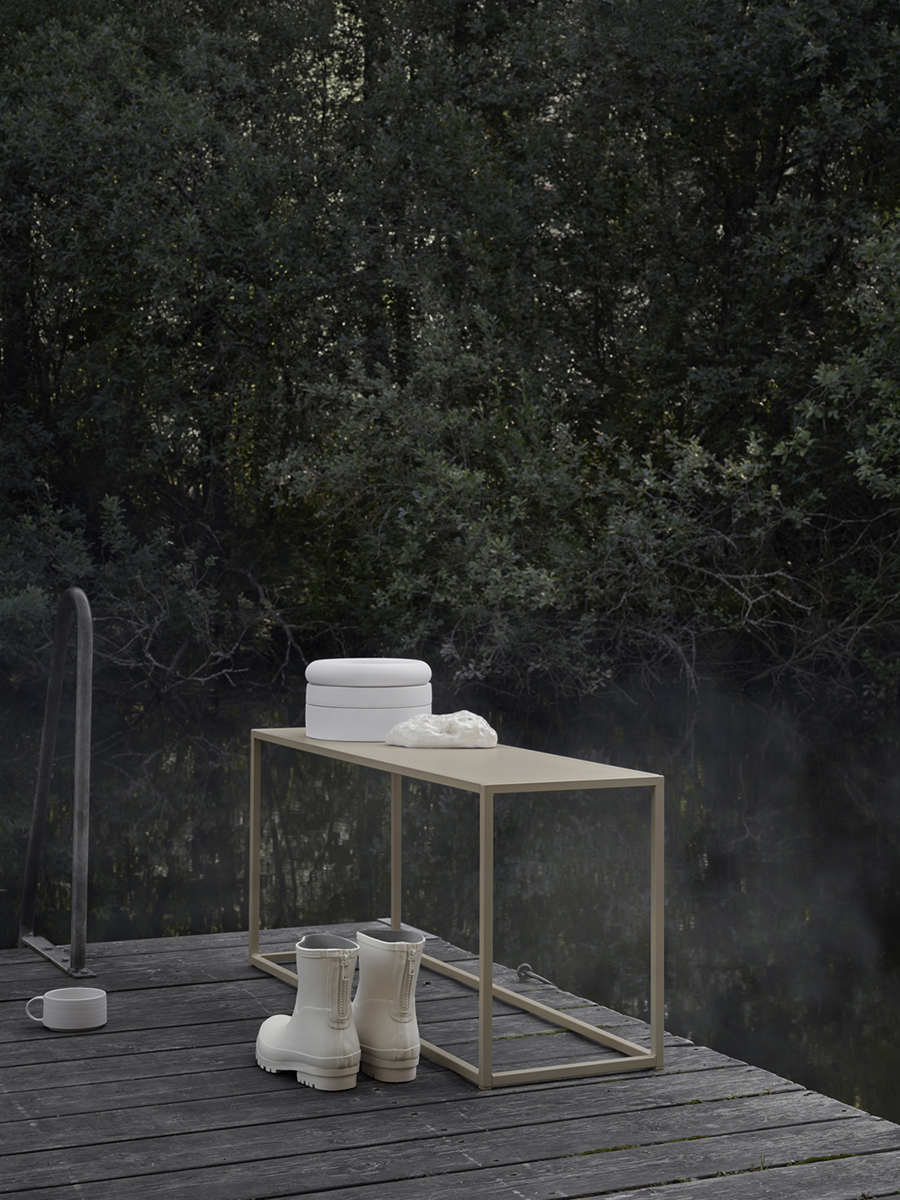 New press photos from Domo Design reminds me its about time to start tidying up my balcony after the renovations in order to prepare it for spring. So typically materials and waste is left out there and its so easy to just close the eyes for it as long as its dark and snowy – but yey! sun is shining and before we know it its more than fine to have morning coffee outside again.
Domo Design is a Swedish company who manufactures a tailor-made range of furniture in solid steel, all manufactured in Småland. I've been a fan of the simple and timeless design since the early beginning. Versatile furniture that fits in everywhere, and from the previous year also with an outdoors collection in the same straigh lined design.
New this season is the furniture in galvanized steel and the powder coated beige ones. Both developed in collaboration with the stylist duo Sundling Kickén. Also the high square table, the chair and the stool is new products launched earlier this year. I got to see the collection at the Stockholm Furniture Fair and especially the beige color looks really nice. The chair might not be the most comfortable one, but its truly beautiful in its simplicity. And we do have cushions and throws to bring outside, dont we? Regardless, the whole outdoors collection fits just as well indoors and I can easily see the both the stool and the chair for that purpose.
Elisabeth
The post OUTDOORS SEASON COMING UP appeared first on ELISABETH HEIER.