Hema est une de mes enseignes favorites. Je ne peux jamais y faire un tour sans ressortir avec quelque chose de joli, de nouveau, de pas cher, et d'irrésistible. En ce moment je craque pour la collection Home Living, et ses jolis accessoires abordables, qui permettent de donner à un intérieur une allure nouvelle sans se ruiner.
New Living Home Collection at Hema
Hema is one of my favorite brands. I can never walk in it without buy  something nice, new, not costly, and irresistible. Right now, I'm craving for the Home Living collection, and its pretty affordable accessories that give any interior a new look without breaking the bank.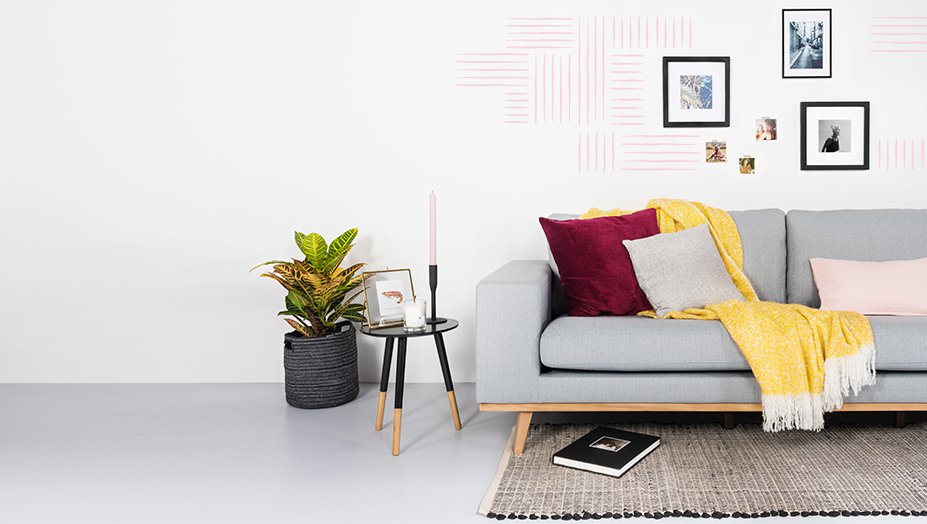 A moi donc, les plaids tout doux pour les premiers jours de fraîcheur et d'automne, les jolis vases et présentoirs à photos de la ligne Cool & Natural. Une collection dotée d'une riche palette de couleurs allant du bleu généreux au vert profond. Et vous savez comme j'aime le bleu, qui est ma couleur favorite pour la maison. Cette ligne est évocatrice de la nature, du ciel néerlandais, pays d'origine de la marque, et des forêts, en y ajoutant une pointe de violet pour rappeler les fleurs et les fruits des bois. L'originalité de la ligne est d'être éditée pour certains articles à la fois en velours et en polaire, ce qui vous permet d'associer les textures entre elles, de façon parfaite.
For me, the soft plaids for the first days of freshness and autumn, the pretty vases and photo displays of the Cool & Natural line. A collection with a rich palette of colors ranging from generous blue to deep green. And you know how I love blue, which is my favorite color for home. This line is reminiscent of nature, the Dutch sky, the brand country of origin, and forests, adding a touch of violet to recall the flowers and wood fruits. The originality of the line is to be edited for certain items in both velvet and fleece, which allows you to associate perfectly, the textures together.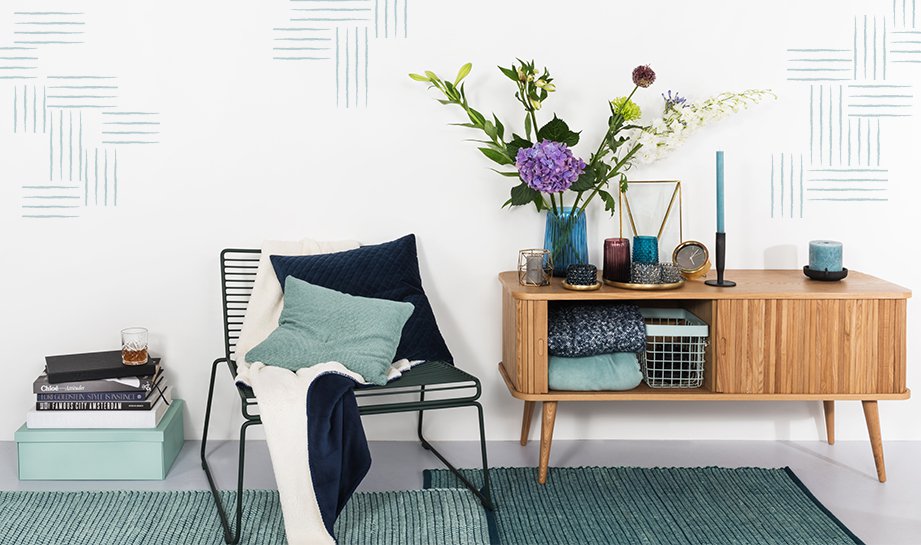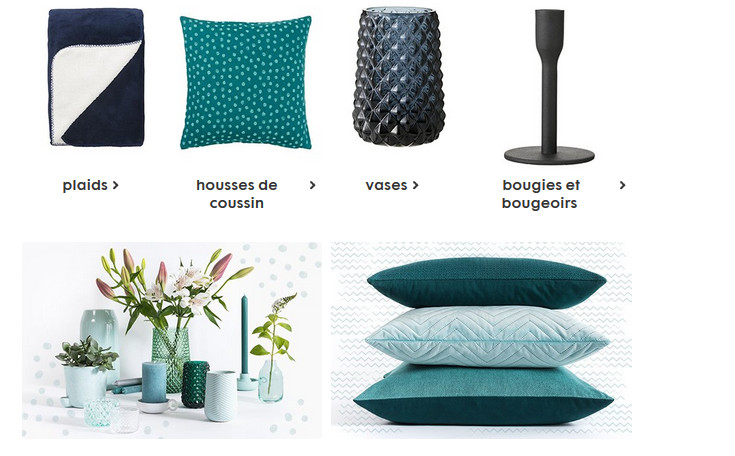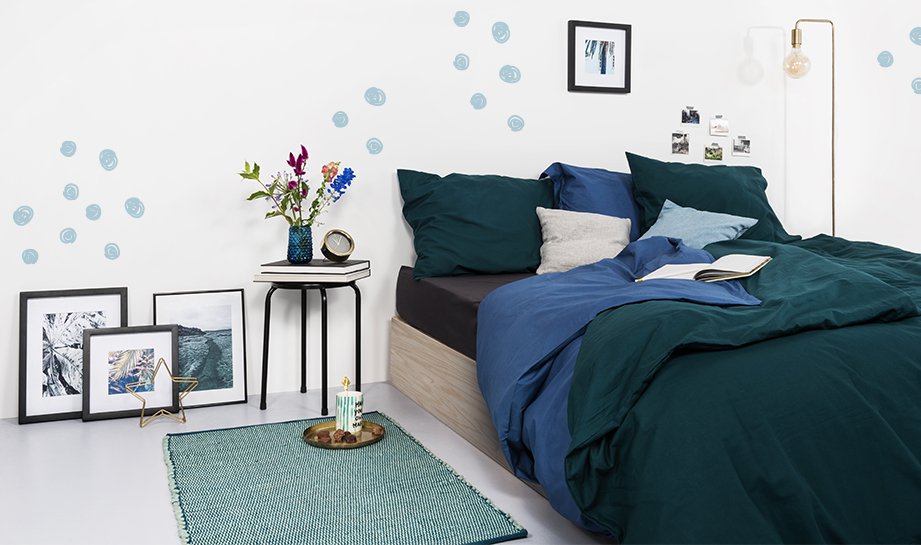 J'aime également beaucoup la ligne Warm & Bright, qui grâce à l'utilisation de couleurs chaudes comme le jaune et le rouge, aident à supporter les jours qui raccourcissent, et le manque de luminosité qui nous attend. Il s'accorde aux belles couleurs de l'automne, et saura dès le début de l'hiver égayer n'importe quel intérieur. C'est toujours grâce aux accessoires que l'on fait entrer ces couleurs chaleureuses dans nos maisons. Une base neutre, quelques tons bien choisis, et nous voici avec un nouvel intérieur très joyeux ! Là encore, il est possible de varier les motifs, les textures et les matières.
I also love the Warm & Bright collection, which thanks to the use of warm colors like yellow and red, help to bear the days that shorten, and the lack of brightness that awaits us. It matches the beautiful colors of autumn, and will know from the beginning of winter brighten any interior. It's always thanks to the accessories that these warm colors are brought into our homes. A neutral base, a few well chosen tones, and here we are with a new very joyful interior! With this collection, it's also possible to vary patterns, textures and materials.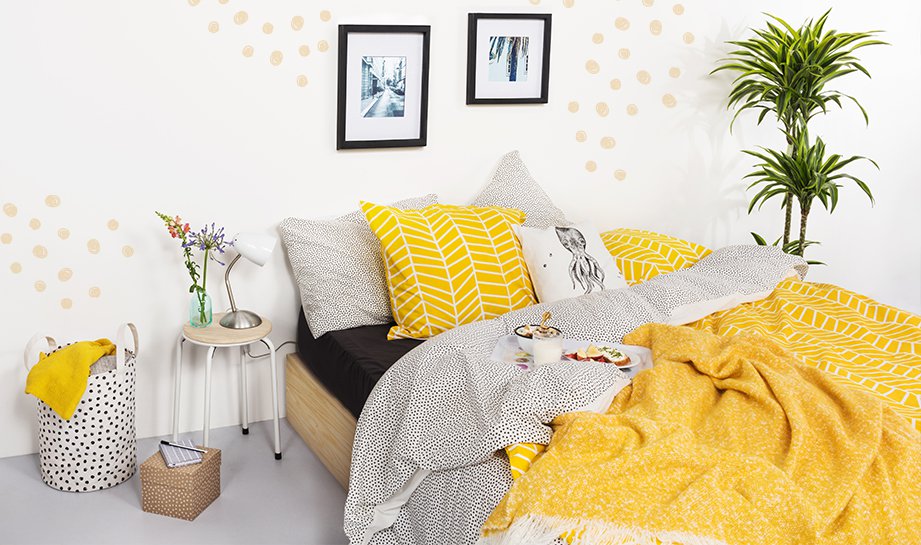 Bien entendu, en dehors de ces deux lignes et de leurs nouveautés, vous trouverez chez Hema, bien d'autres objets incontournables et intemporels, tel ce présentoir à photo original
Of course, apart from these two collections and their news, you'll find at Hema, many other unmissable and timeless objects such as this original photo display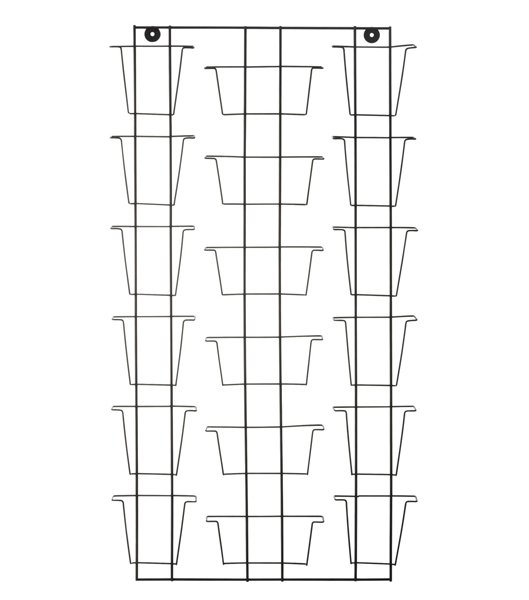 ou encore, l'indémodable étagère, idéale pour les collections (y compris de succulentes qu'il faut penser à rentrer du balcon où elles ont passé le printemps et l'été !).
or, the shelf, ideal for collections (including succulents that you have to think of returning from the balcony where they spent the spring and summer !).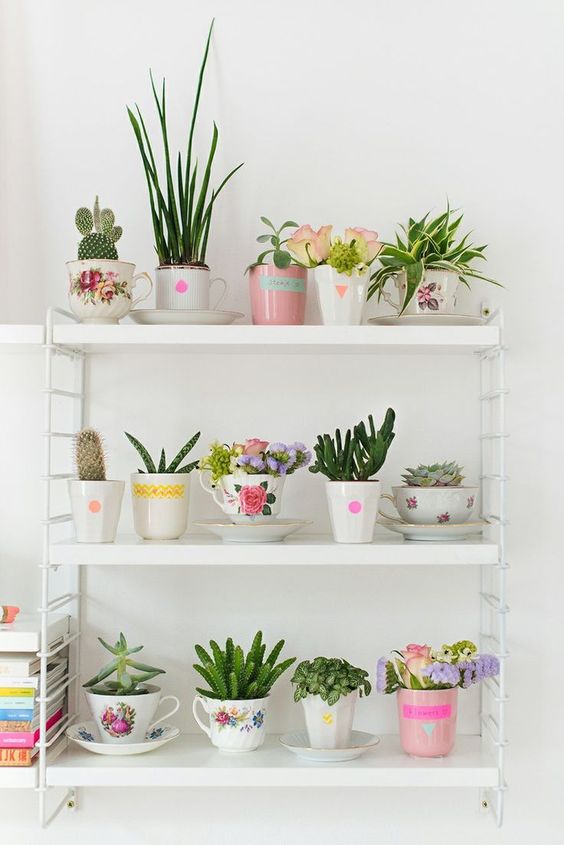 Pour ma part, j'aime toujours autant ma boîte à pharmacie achetée il y a déjà 4 ans, et dont je ne me lasse pas (elle est toujours en vente, et même en version aqua – un joli bleu doux –  ou en version rose  !), et je reste une fidèle de Hema, où je vais découvrir les nouveautés au moins une fois par semaine.
Personally, I still like my medicine box bought 4 years ago, and I 'm not getting tired of it  (it's still on sale, and even in aqua version – a nice soft blue – or pink version), and I remain an addict of Hema, where I discover the news at least once a week.