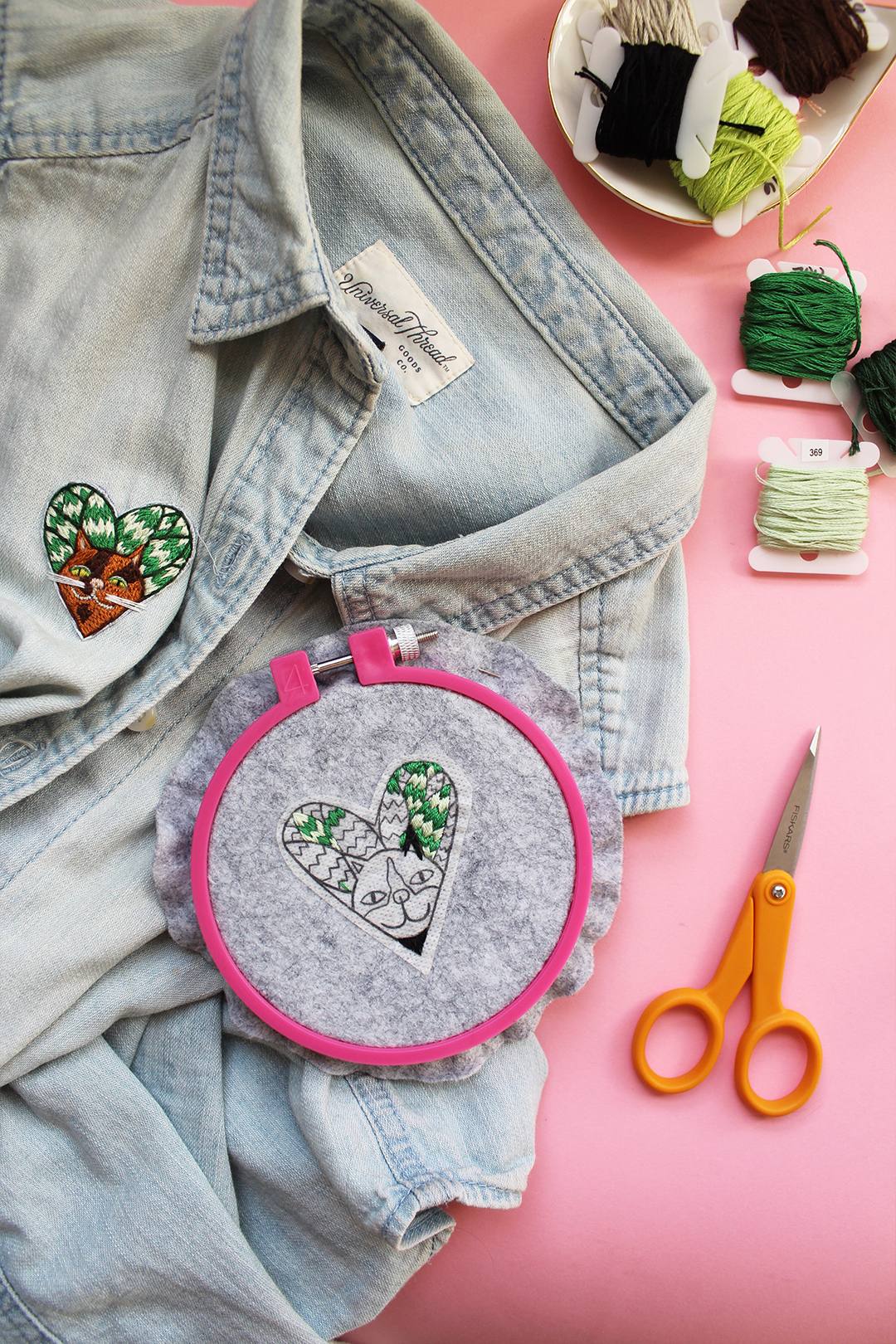 I'm going on vacation! I'll be back here on July 6.
If you're looking for something cool to pass the time, did you know that I have a free embroidery pattern? Called Kitty Heart, it's a beginner-level embroidery pattern that features a smiling kitty surrounded by snake plant leaves. You can stitch it as a patch, or maybe use it to spiff up a tired piece of clothing—that's what I did.
If you end up stitching, I'd love to see your progress! Share your work in progress and finished pieces using the hashtag #BPStitchDIY and tag me with @brwnpaperbag_stitch.
The post I'm on Vacation! See You on July 6 — Stitch My Free Embroidery Pattern in the Meantime! appeared first on Brown Paper Bag.