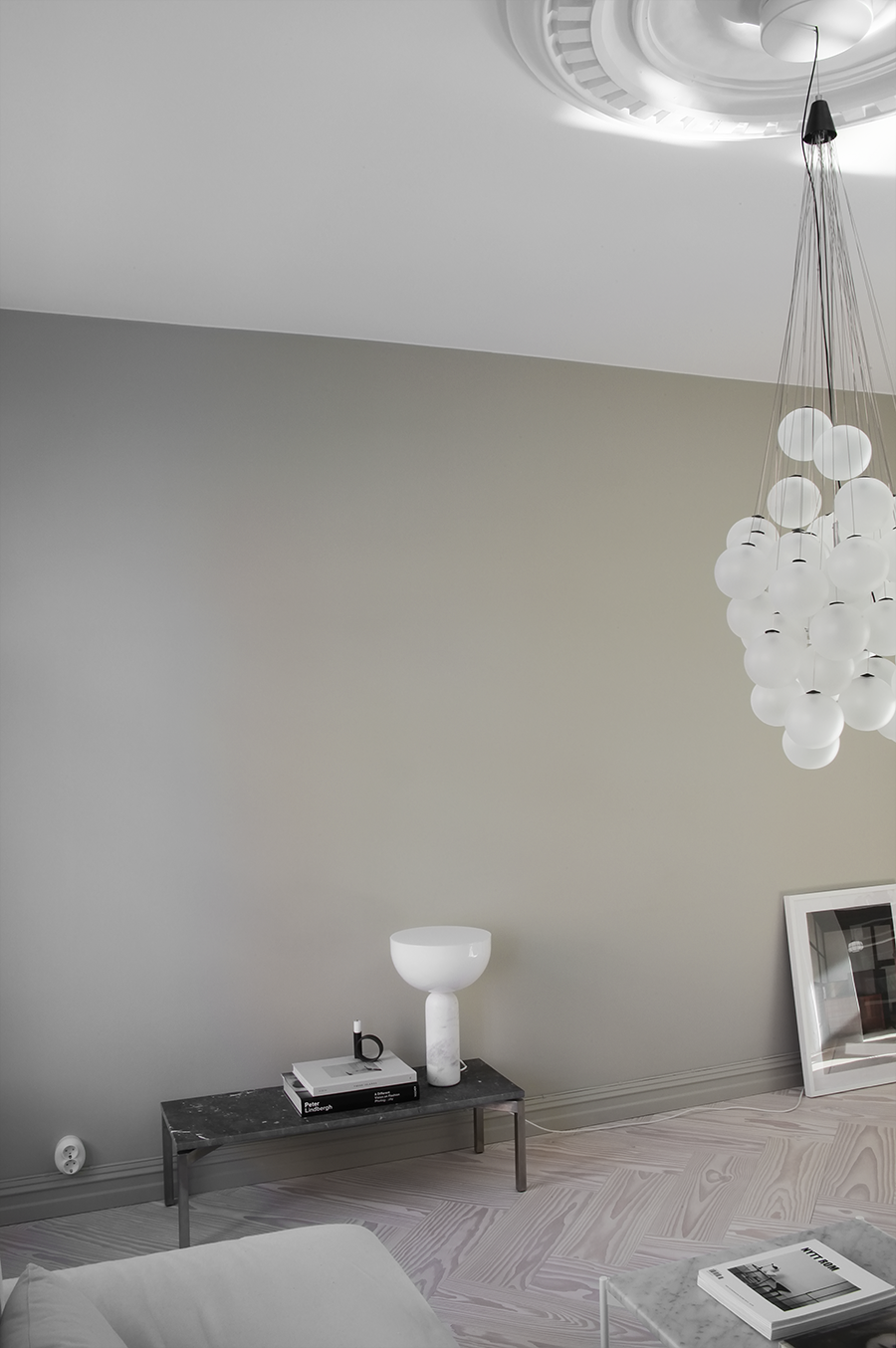 Paid partnership with Erik Jørgensen 
Same table, new function. Do you remember the EJ 64 table from Erik Jørgensen I had for a short while in my old apartment? Since I moved here I´ve been using it as a side table as I intended to from the beginning. It works well as a table in front of my sofa as well, and the versatility is one of the best features with this table. The size is perfect for both purposes with its 100×35 cm, and the materials I chose for my table is the marble called Denver grey with matt surface (a new addition in the Erik Jørgensen range) paired with legs in stainless steel. This table is one of those furniture pieces that never will be outdated, and when some people invest in art, well I put whatever is left when the bills is paid into design.
The EJ 63-66 series was designed in 1999 by Foersom Hiort-Lorenzen, a duo formed by Johannes Foersom and Peter Hiort-Lorenzen. They have designed several of Erik Jørgensens best selling-chairs and sofas and won numerous awards for their innovative and functionalist designs, which always consider humane, organic and aesthetic aspects. With their over 35 years of experience with furniture design, product design and design consultancy their goal is to create long-lasting value and stimulate a healthy development for people and their surroundings.
So, how to style the side table? The table both serve as a functional table as well as a decorative part of my living room. Storage, lamps, placing my cup of tea in the evening when my office table is to small and the creative work takes place on the living room floor instead.
Used as side table it is the perfect spot for a table lamp. Since the table is quite low the light from the chosen lamp is placed in a nice height and you can use the lamp as a base for the rest of your  styling. And lets face it, living in the northern part of Scandinavia we need a lot of artificial light. And the best light is achieved by having several light sources in the room that vary in heights, placement etc.
My home is literally filled with books and magazines and the side table is the perfect spot for a stack or two. Pair it with a nice candle holder of personal choice or another decorative object.
Plants and flowers is always a good idea. With a side table you get a bit more height on the pots that will look to small standing on the floor. And its good for the plants as well, placed higher they get more daylight from the windows. My fig tree is stretching towards the daylight!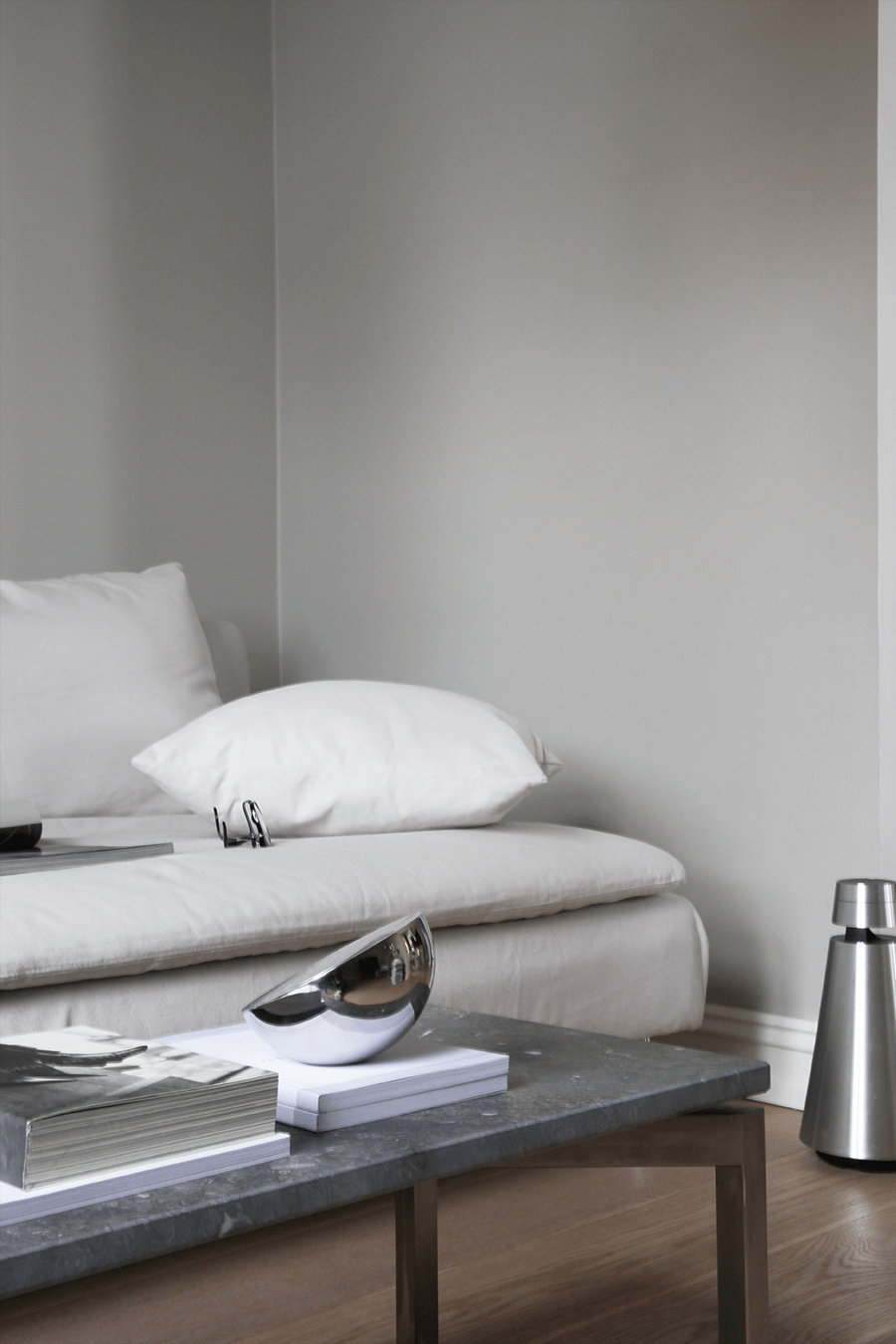 Using this table as a lounge table the same decorative tips is relevant. Minus the table lamp of course. Magazines, decorative objects like the Aura table mirror, a vase with (or without) flowers. Choose whatever you prefer and make your own personal selection. And have fun! More photos from the series above of the table in my previous home and info on the EJ 64 table here. 
Elisabeth
Innlegget HOW TO STYLE YOUR SIDE TABLE WITH A FEW SELECTED OBJECTS dukket først opp på ELISABETH HEIER.