New Years is my favorite holiday. After all, you get to dress up and toast that this upcoming trip around the sun will definitely be better than the last. It's also a great time for reflection and goal setting. Maybe you want to finally turn your side hustle into a full-fledged business, or you're looking to enrich your life by learning new skills. Whatever you want to accomplish in the new year, Skillshare can help you do it.
For the uninitiated, Skillshare is an online learning community that has more than 24,000 classes in areas including illustration, fine art, graphic design, and even business and finance. So whatever your goals may be for 2019, Skillshare can help you achieve them; their classes are taught by industry professionals whose resumes and work boast years of experience. But, you're getting more than the instruction of a technique or concept; you're learning how someone thinks and the decisions that go into everything they do. It's the kind of guidance you'd find in a college class, but you're getting to view it online, at your own pace, in your pajamas.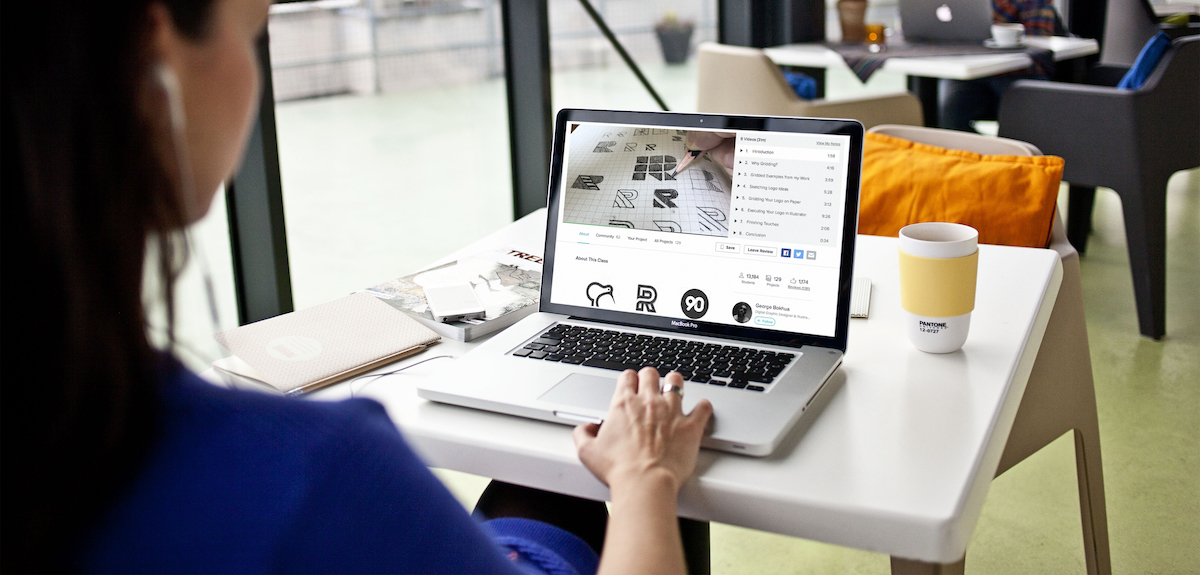 Skillshare is now offering Brown Paper Bag readers two months of Skillshare Premium for FREE.
With a Premium Membership, you have unlimited access to all of Skillshare's classes. Having this resource at your disposal will help you learn all there is to know about your a chosen topic.  Once the two months have passed, you can continue your subscription for less than $10 a month—a small price to pay for all that knowledge!
Want a place to start? Here are the top five classes that fellow Brown Paper Bag readers love.
Surface Pattern Design 2.0: Design a Collection | Start a Career — Do you dream of becoming a professional surface pattern designer? Instructor Bonnie Christine will walk you through the process of creating your own collection and shares industry secrets along the way.
Illustration & Inspiration: Keeping a Sketchbook — Illustrator Leah Goren gives us a peek into how she gets inspiration and her gorgeous sketchbooks. I took this class and loved it. I was fascinated by how Leah works and found a lot of helpful tips for maintaining my own sketchbook.
Pattern Play: Combining Illustrator and Photoshop — In this class, Dylan Mierzwinski shows how to use Adobe Illustrator and Photoshop to create patterns. In Illustrator, you'll learn how to build shape, construct pattern repeats, and have fun testing color palettes. You'll then take what you've done into Photoshop where Dylan will demonstrate how to add handcrafted elements while building dimension and texture.
Modern Watercolor Techniques: Beginner's Level — If you've always wanted to try watercolors, this is the class you'll want to take. Artist Ana Victoria Calderón introduces basic techniques while showing you how to combine the pigments with other mediums as well as household supplies.
Watercolor Mixing, Finding Your Color Identity — Ana Victoria Calderón is popular! This is another of her watercolor classes that will help you discover your own palette. You'll go through the color mixing basics to practice painting different combinations of hues. In the end, you'll create an abstract artwork that is focused on "intuitive color mixing."
Try one of those popular classes, or go your own way! Get started today when you take advantage of two months of Skillshare for FREE.
This post is sponsored by Skillshare, but the words and opinions are my own. Thanks for supporting the brands that support Brown Paper Bag!
The post How to Crush Your New Years Goals (And the Rest of 2019) with the Help of Skillshare (Sponsored) appeared first on Brown Paper Bag.