Paid partnership with Houz Oslo
Every now and then my heart skips a beat discovering a new brand. Like when I recently was introduced to the American brand BCMT Co at Houz Oslo. Doing an Instagram post about their hand made cutting boards I had to look into what more they're doing too. BCMT Co is short for Blackcreek Mercantile & Trading Co. created by Joshua Vogel as a way to explore small scale product design and manufacturing, and to reconnect himself with the practice and idea of handmade goods. Houz Oslo is their only retailer in Norway and over and over I'm truly impressed by their selection of unique brands and products. All BCM&TCo.'s products are made by people in their studio in Kingston, New York. Lovingly, and with care. They strive daily to get closer in understanding to the elements of their craft, not further removed. They seek to connect good ideas with great materials through simple processes that, in turn, connect their customers directly to the essence of the work.
Not only do they make the cutting boards and smaller kitchen accessories available at Houz, they also make furniture like the dining tables, stools and benches below. The materials used are 100% domestically sourced, sustainable hard woods and the surface treatments are also traditional and time tested techniques that are 100% non-toxic, extremely durable and food safe.
If you would like to win the cutting board shown above called Blackline, head over to my Instagram and follow the instructions.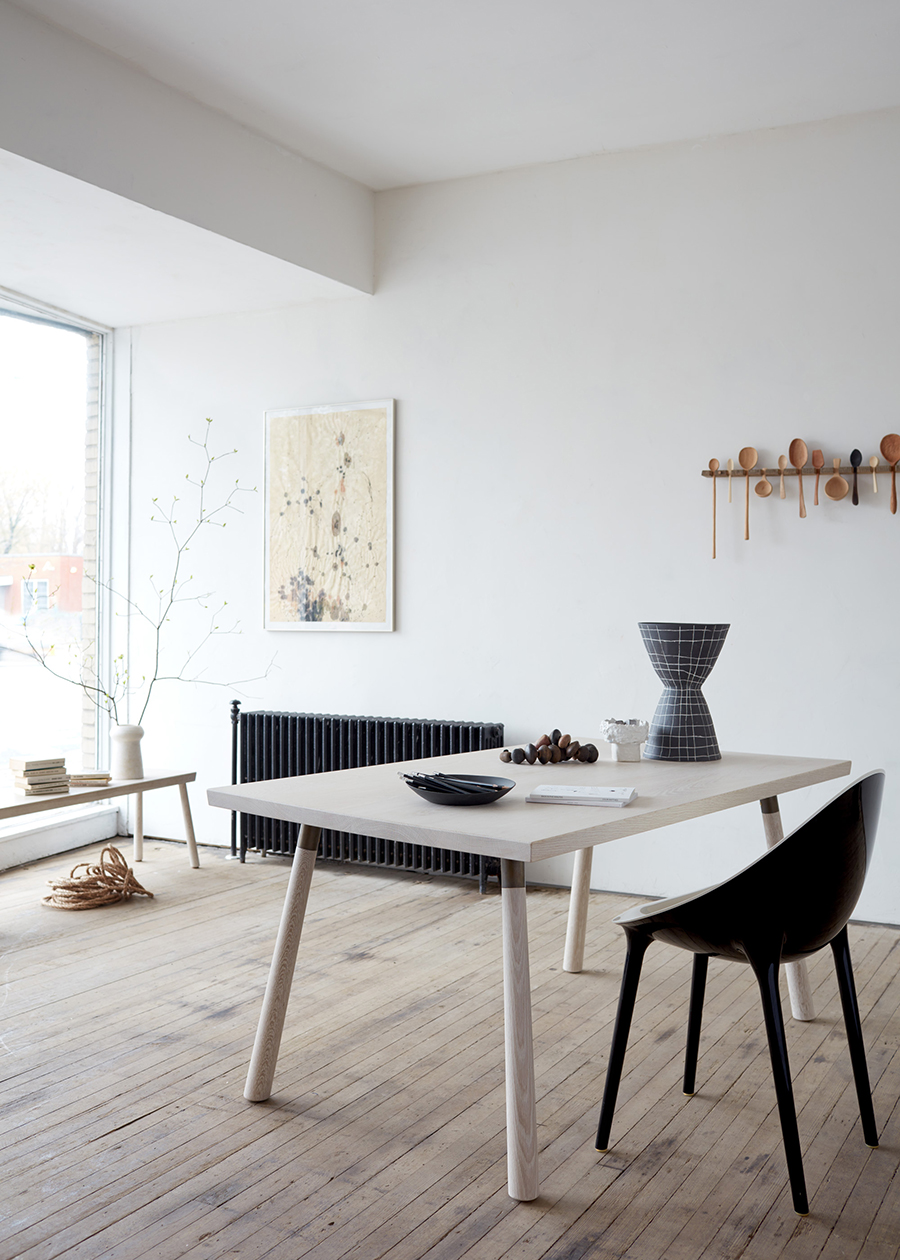 Elisabeth
The post HANDMADE BY BCMT CO appeared first on ELISABETH HEIER.