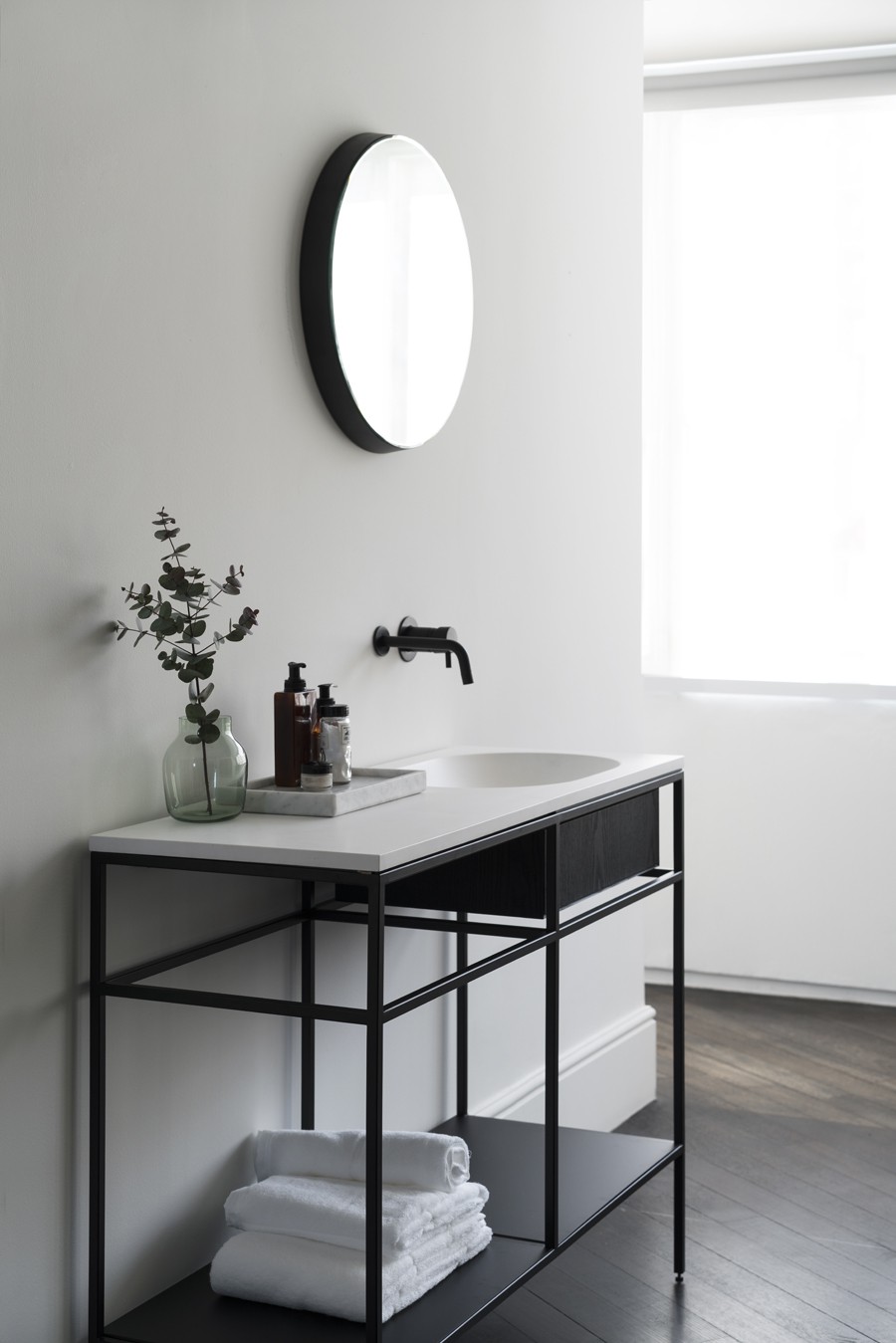 I´m a huge fan of the work of Norm Architects and at the Trends & Tradition fair in Copenhagen last week I attended a speach by Jonas Bjerre-Poulsen, on of the founders of Norm. It was very inspiring to hear the ideas behind some of their projects and getting a deeper understanding of how they work. No wonder their work was acknowledged by the Elle Decoration Design Awards in Milan during Salon del Mobile where Norm Architects won the award for best design in the bathroom category with their Frame modular system that was designed for the Italian brand ex.t.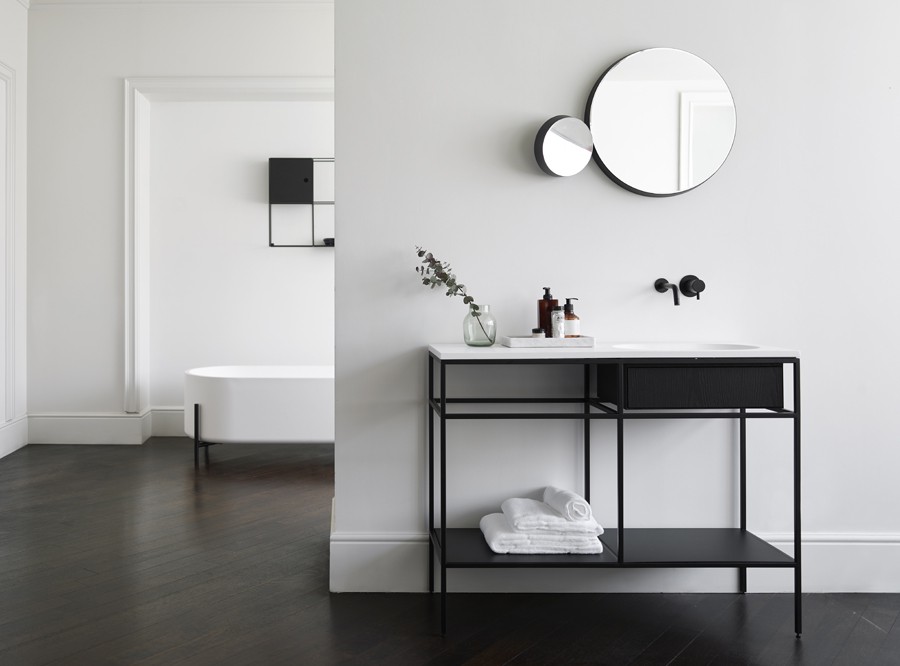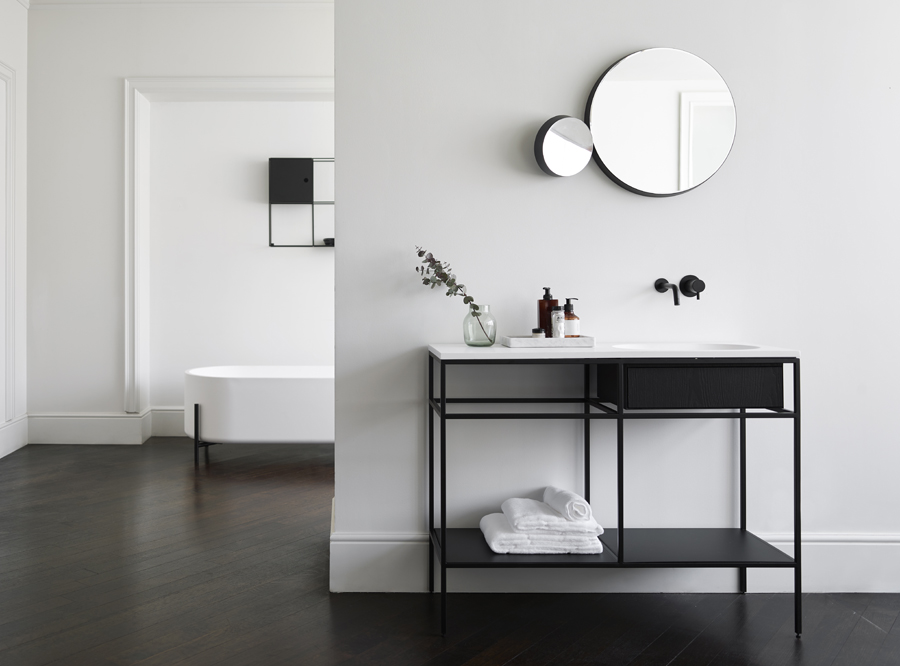 Inspired by the many raw DIY solutions for bathroom consoles found in some urban contemporary boutique hotels, Norm Architects designed their own precise and minimalist version of a naked and structural exposed bathroom console system.
«We have always adored the cool and unpretentious bathroom consoles that are often made of standard brass pipes and fittings just topped with a slab of marble and a metal basin. It gives a light and airy atmosphere to the bathroom, that is often dominated by heavy and somewhat clumsy cabinets», Norm Architects.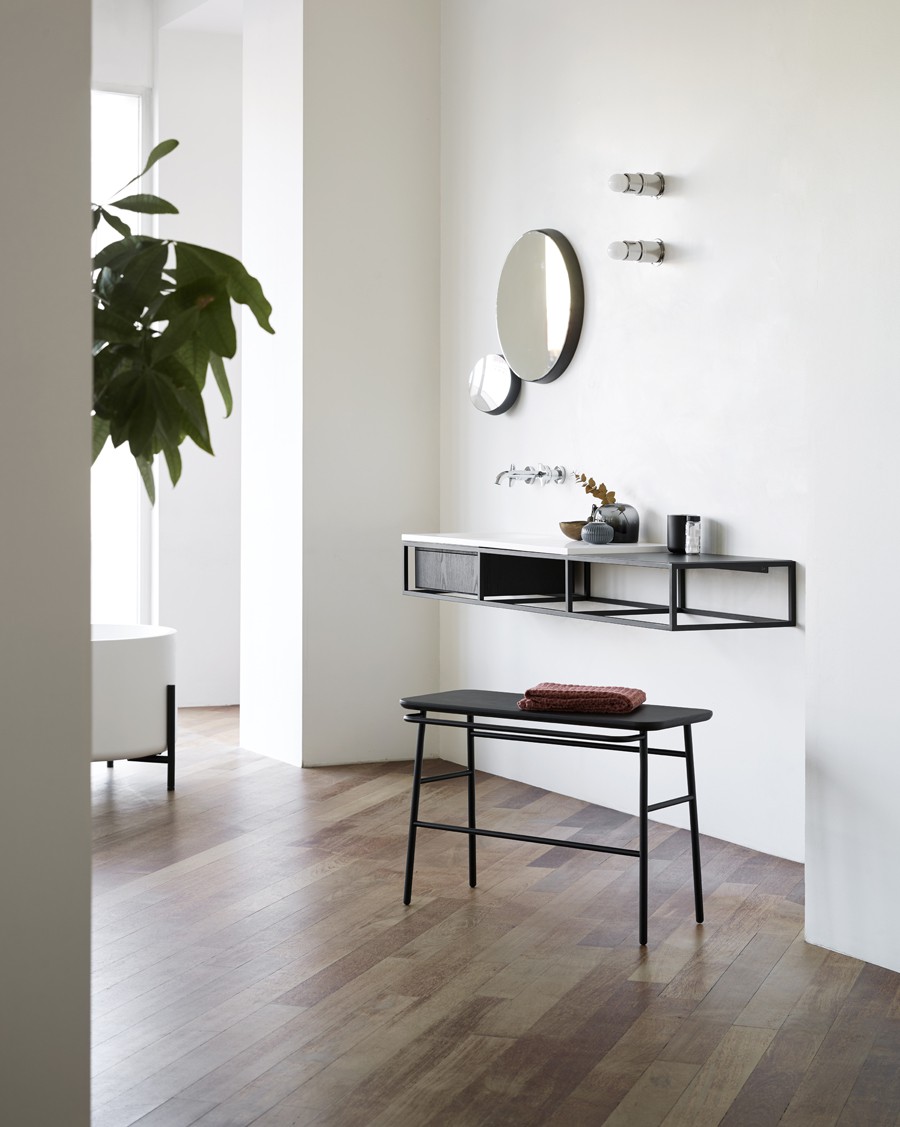 Frame is a versatile modular system of bathroom consoles and furniture that features a clean and minimalist design, making it a delicate graphic piece with a Nordic allure. Consisting of thin, sharp black graphic frames, it is a flexible and modular system that can be modified in various ways depending on both your functional and aesthetic needs. Made of refined natural materials such as steel, stone and wood, the ultimate goal of the Frame system was to make a versatile and customisable piece of furniture that would accommodate any modern living space without drawing too much attention.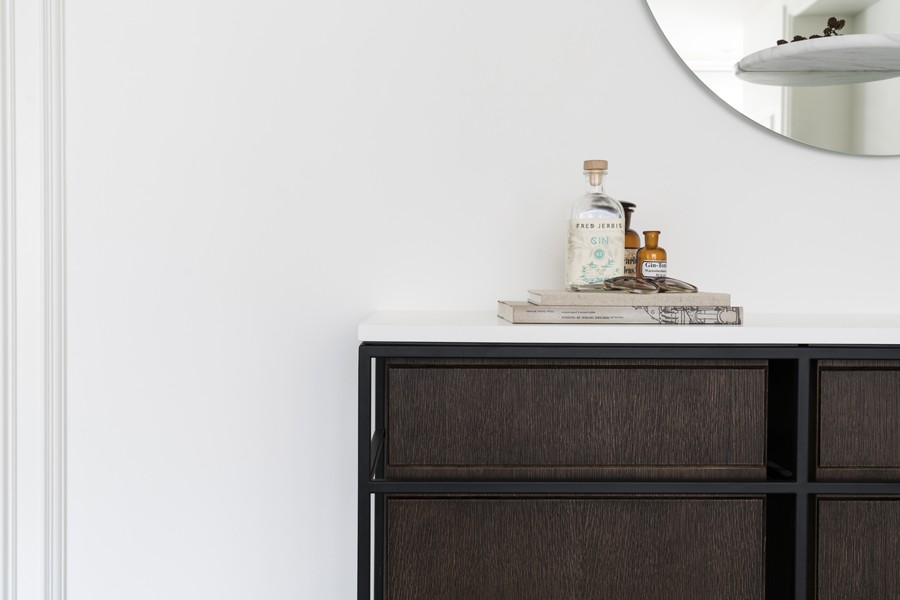 photo © Norm Architects
Elisabeth
Innlegget FRAME BY NORM ARCHITECTS FOR ex.t dukket først opp på ELISABETH HEIER.