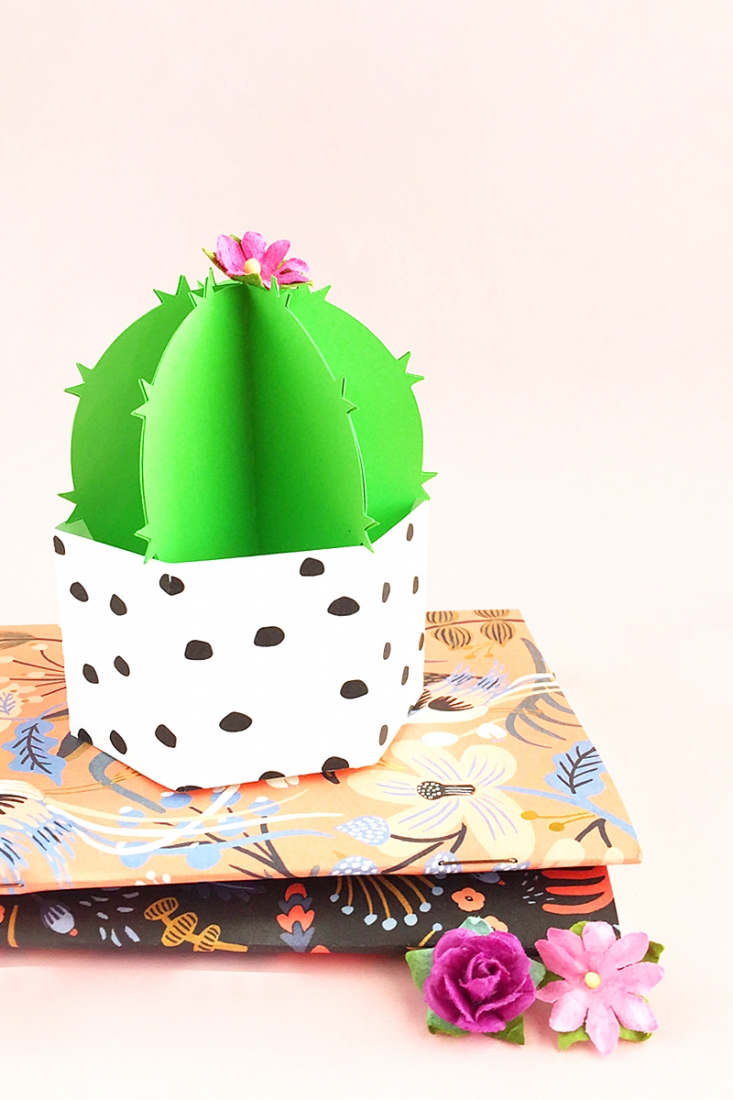 I have a confession. I want very badly to be a plant lady, but the plants are telling me another story. I do have one plant that is showing me some mercy or maybe it's just pity? But other than that? Let's just say we've been through a few live ones and I got the message loud and clear. Cue in this little DIY Potted Paper Cactus that I made for my desk. Low maintenance and cute. It can also be part of a sweet gift to a fellow not-so-green thumb. Or make these for place settings – they are small enough to fit on a plate. Are you in? Read on the for how-to! 
---
Want the latest scoop delivered to your inbox?
---
The What
The How
Download and open your cactus in a pot design in Silhouette Studio
Instead of print and cut, I used my own patterned paper and colored cardstock – if you plan to do the same, load your green cardstock
Place your cactus leaves in the print/cut area
Send to cut using cardstock settings
Now load your patterned cardstock
Replace you cactus leaves with the pot shape
Send to cut using cardstock settings
Finally load your pink cardstock and repeat for the flower using cardstock settings
Fold the tabs along dashed lines, apply glue to the tabs and assemble
If you don't have your silhouette cutting machine yet, no problem! You can use the free Silhouette Studio version software, then send to your printer and cut them out by hand. Want to use your own colored cardstock instead of the pre-set colors? Then set the shapes' colors to blank, and set the line thickness to anything above 0 so that you can see where to cut when they print.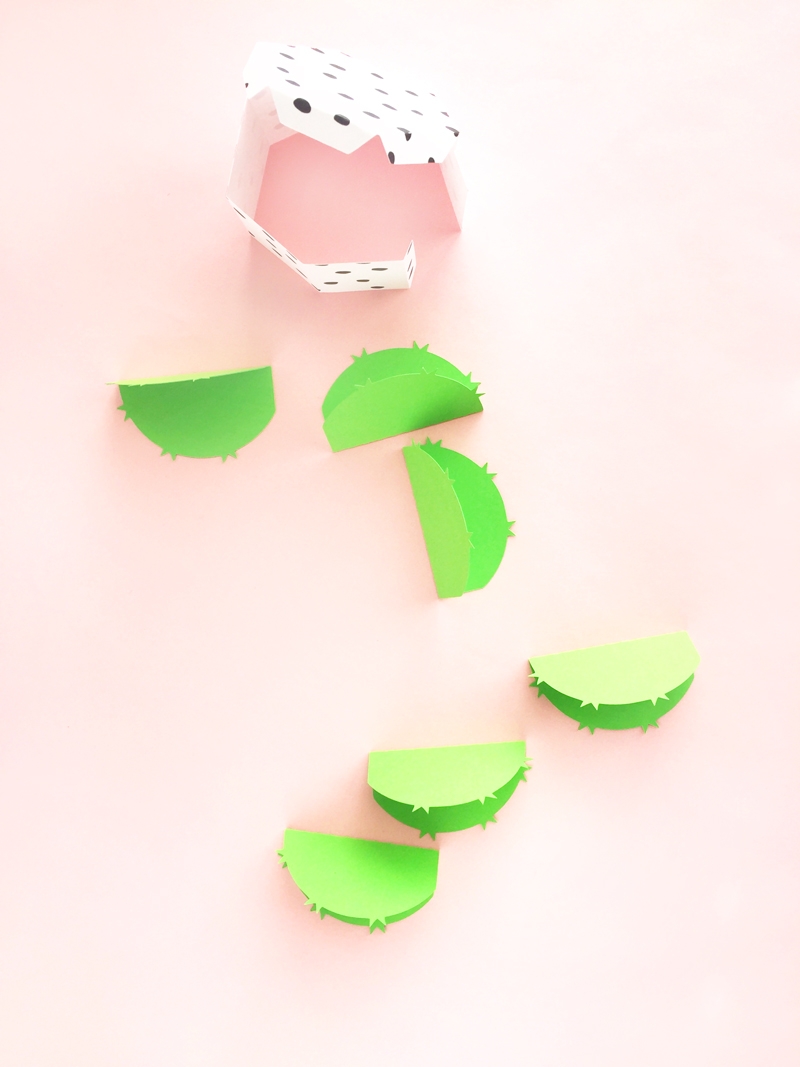 And that's it! Will you keep yours for your desk or give as a gift? Tell me in the comments below!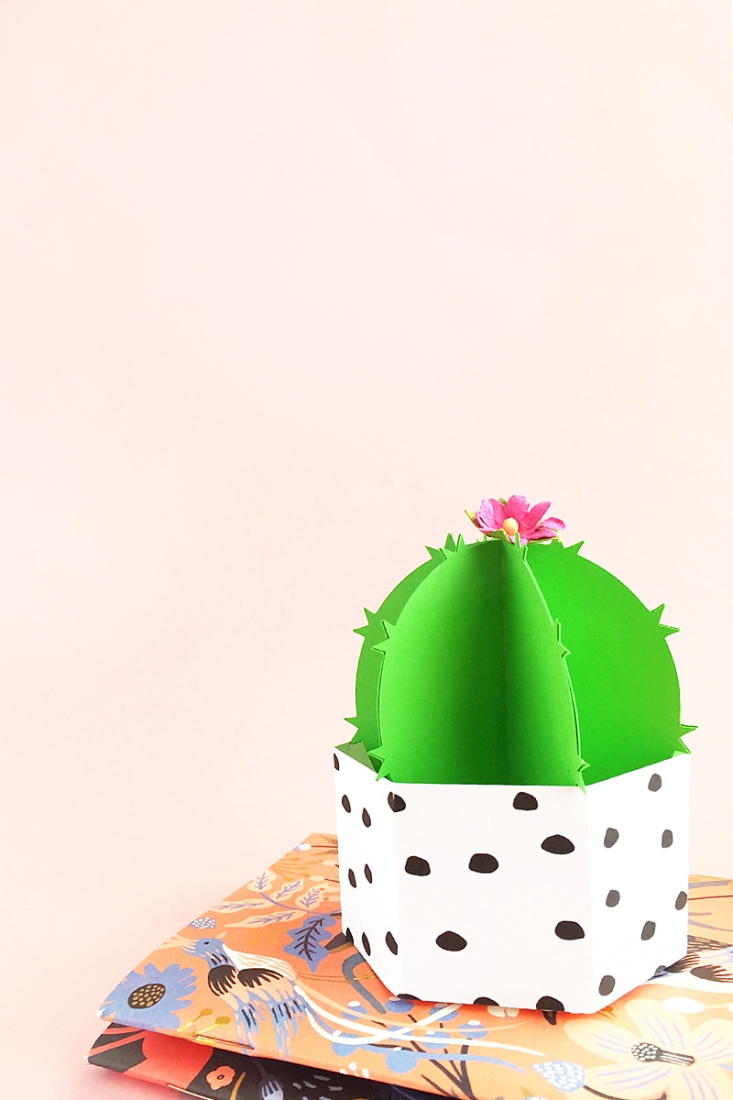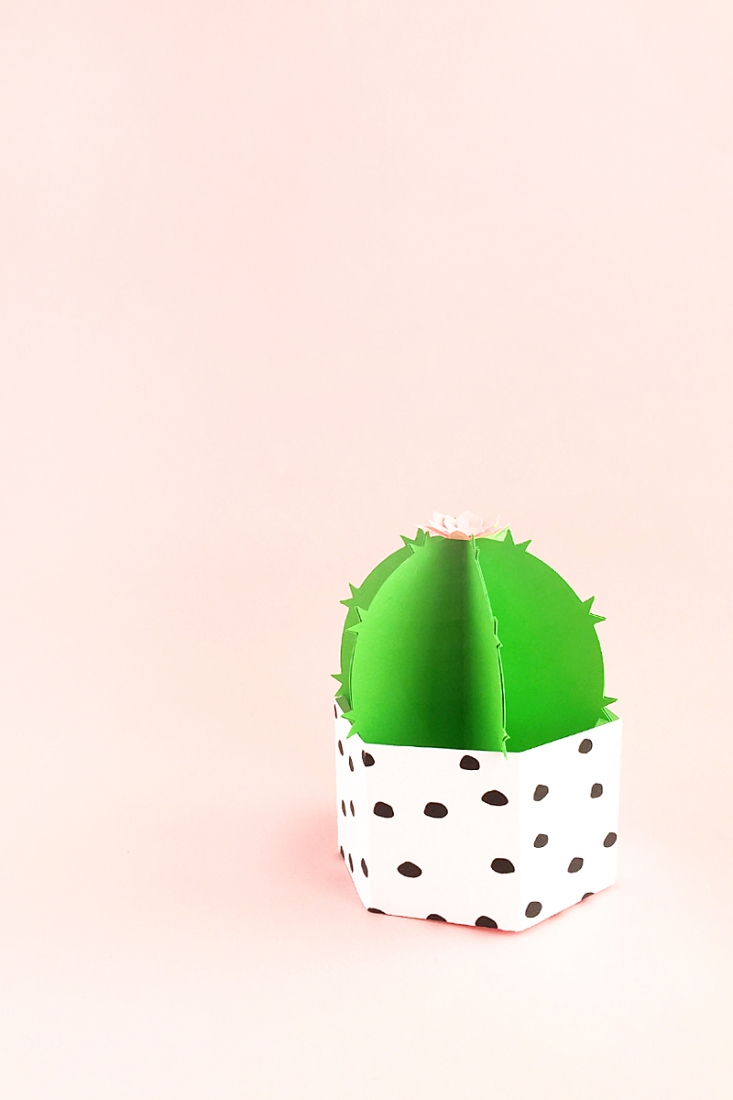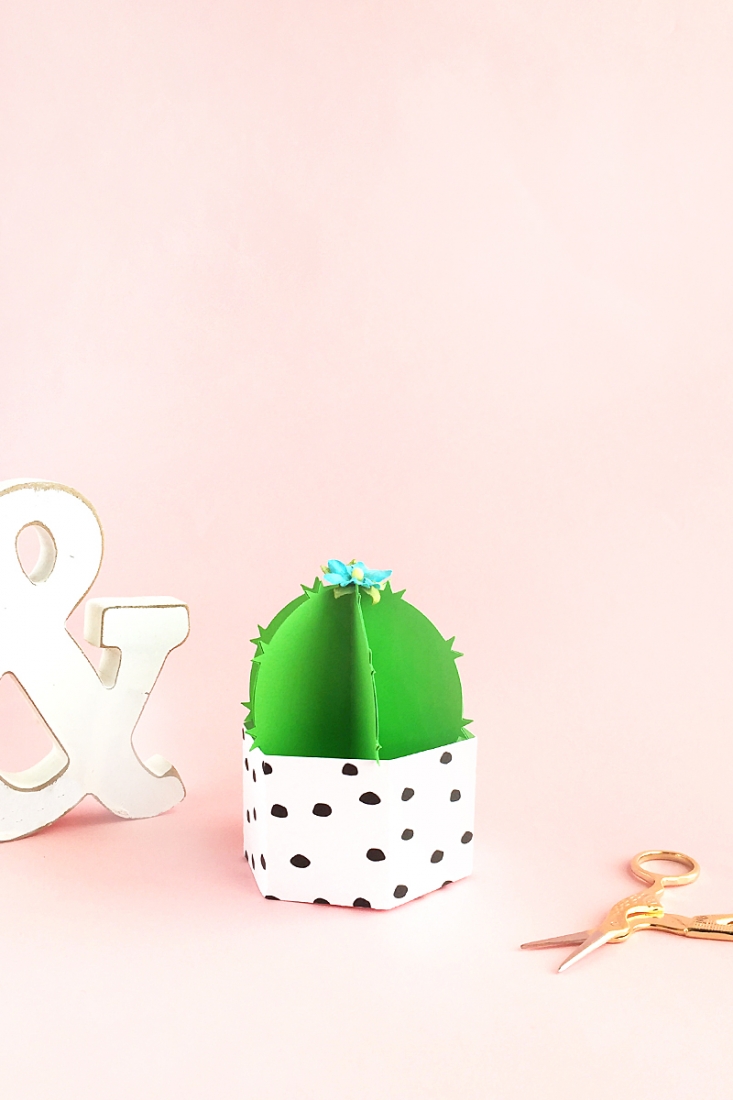 Looking for some more inspiration? Take a look at my other Silhouette projects.
The post DIY Potted Paper Cactus appeared first on Maritza Lisa.