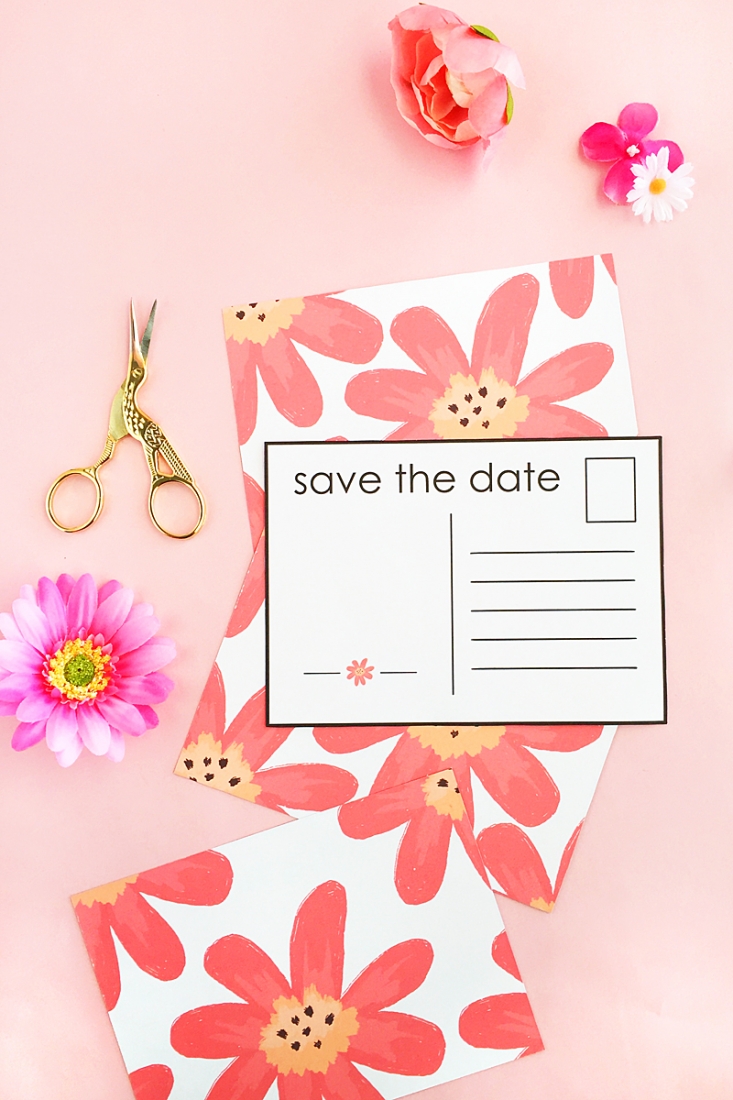 How was your weekend? We had a nice quiet one cooling off by the pool and just getting ourselves back into a routine from our trip to Toronto. I know a lot of you are not huge fans of Mondays, but I have to say that what makes this day really easy for me is checking the weekly freebies from Creative Market. Which completely inspired me to share these DIY Floral Save The Date Postcards with you today. If you're about to spread the word about your wonderful wedding news, here's one way you can DIY it…
---
The What
The How
In Silhouette Studio, merge your floral PNG images onto a new document
Print as many copies as you need – these will be the patterned sides of your Save The Date postcards. Reload them into your printer tray so that you can print on the other side
Move your pattern (images) off the page, then merge your postcard design from this DIY Patterned Postcards (I made mine slightly smaller)
The little flower was one of the floral images resized from the images I got from Creative Market. Now add the "Save The Date" heading (I used the Century Gothic font)
For those using a Silhouette machine, once your design is complete, set everything but the outer rectangle to "No Cut"
Print the same number of copies on to the other side of the patterned pages from Step 2 above
If you are using a Silhouette, for each page, send to print and cut using cardstock settings. If you are cutting by hand, cut along the outer black border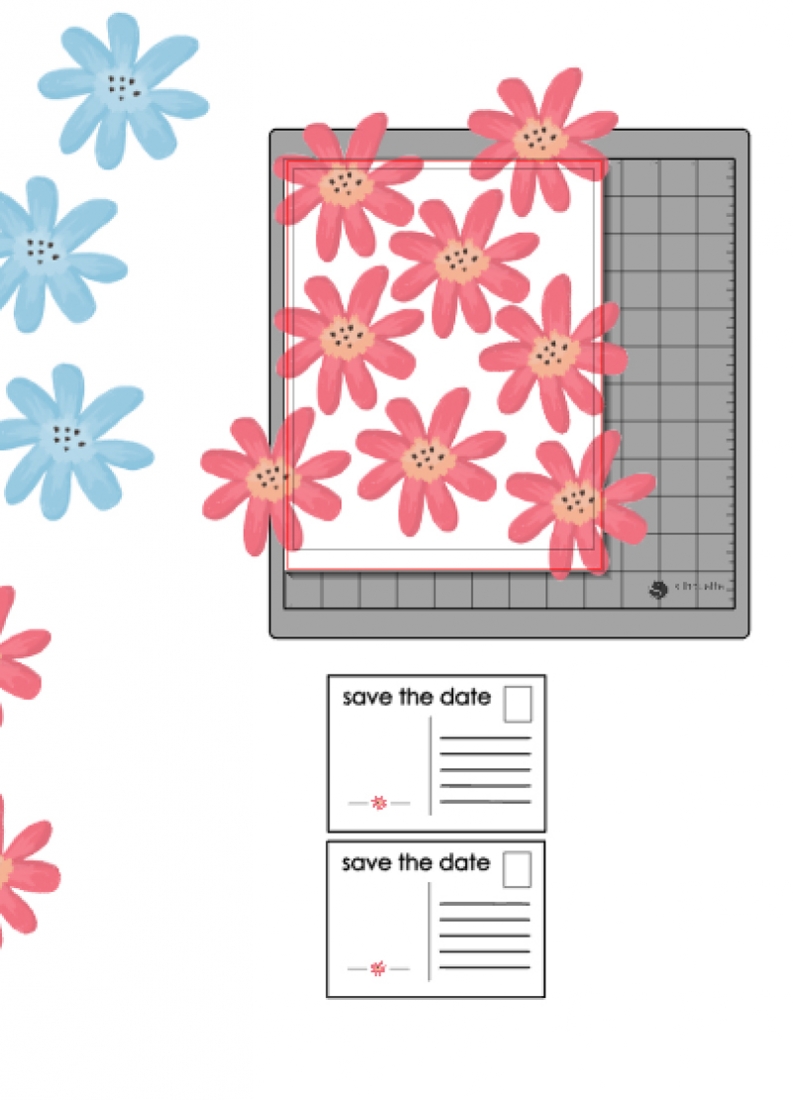 And that's it! Your pretty postcards are ready to be sent to spread the awesome news. Tell me – which florals did you use?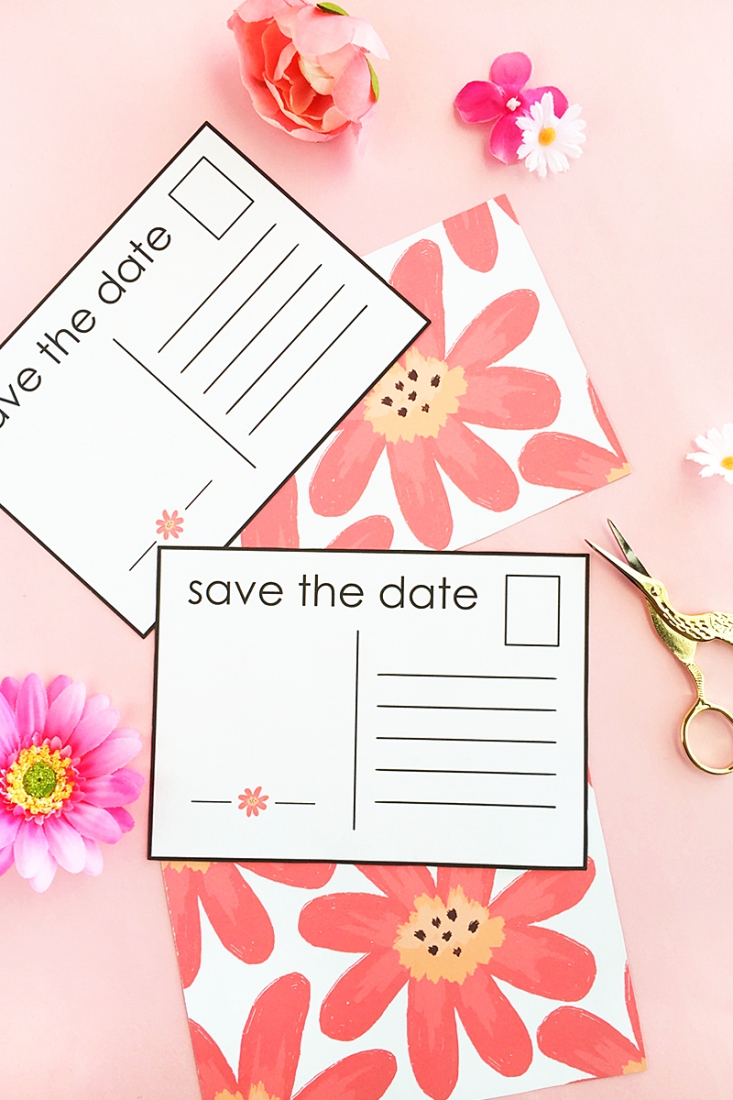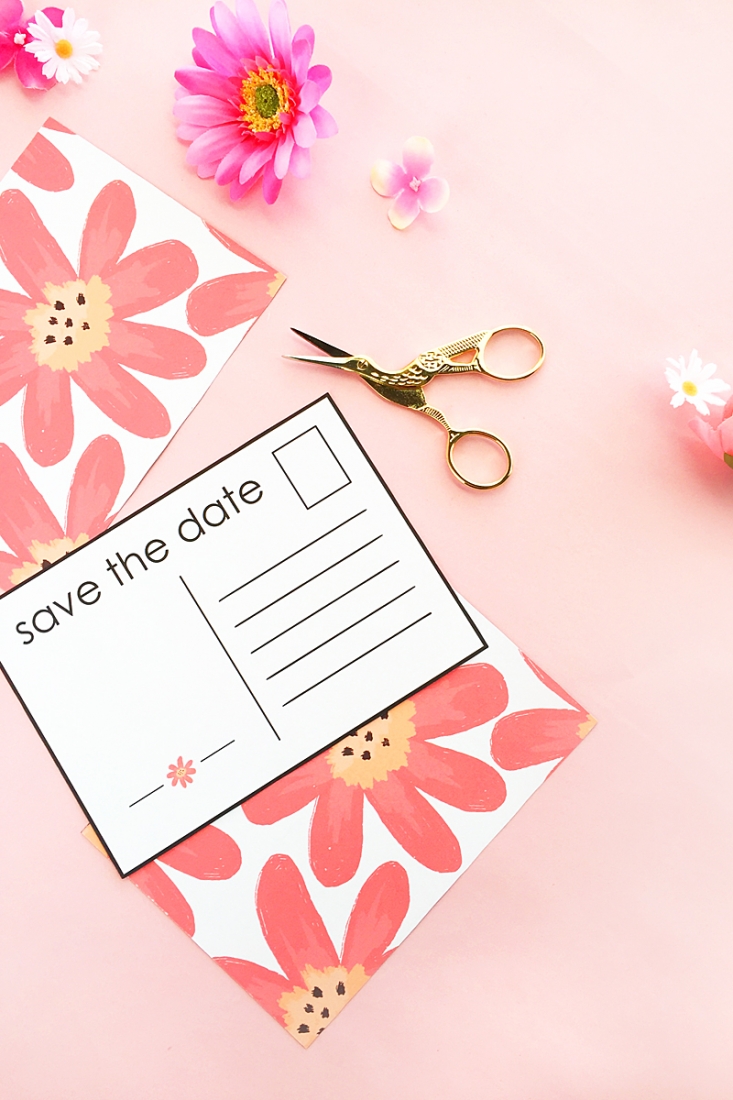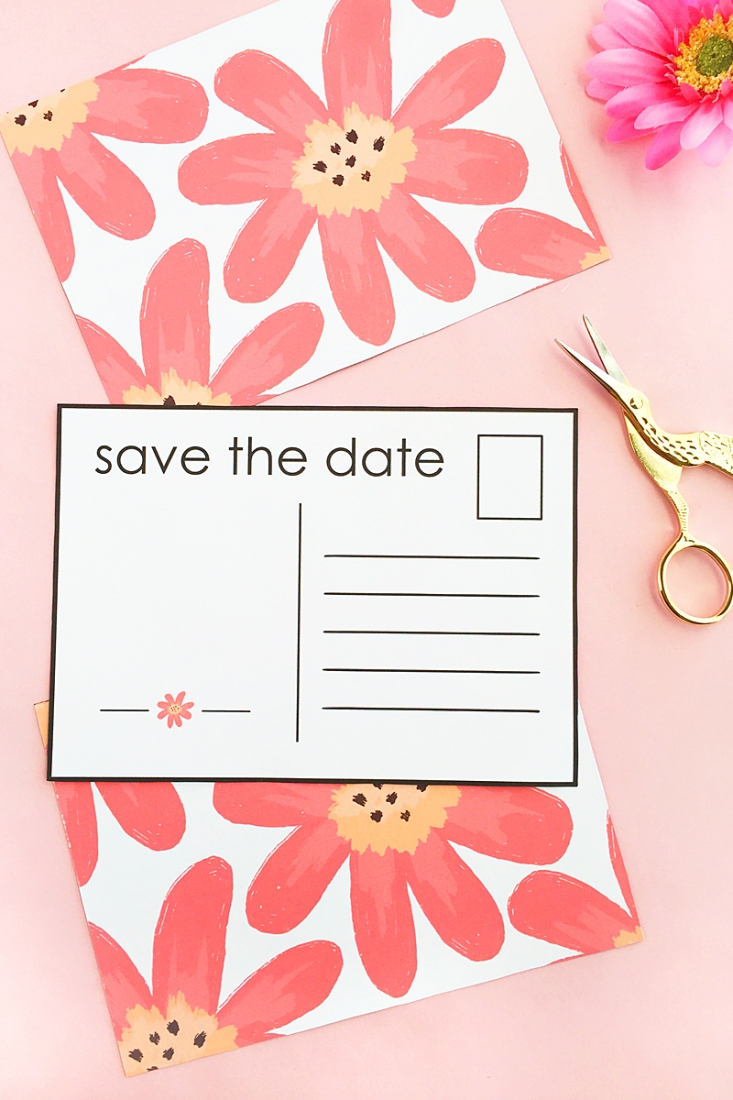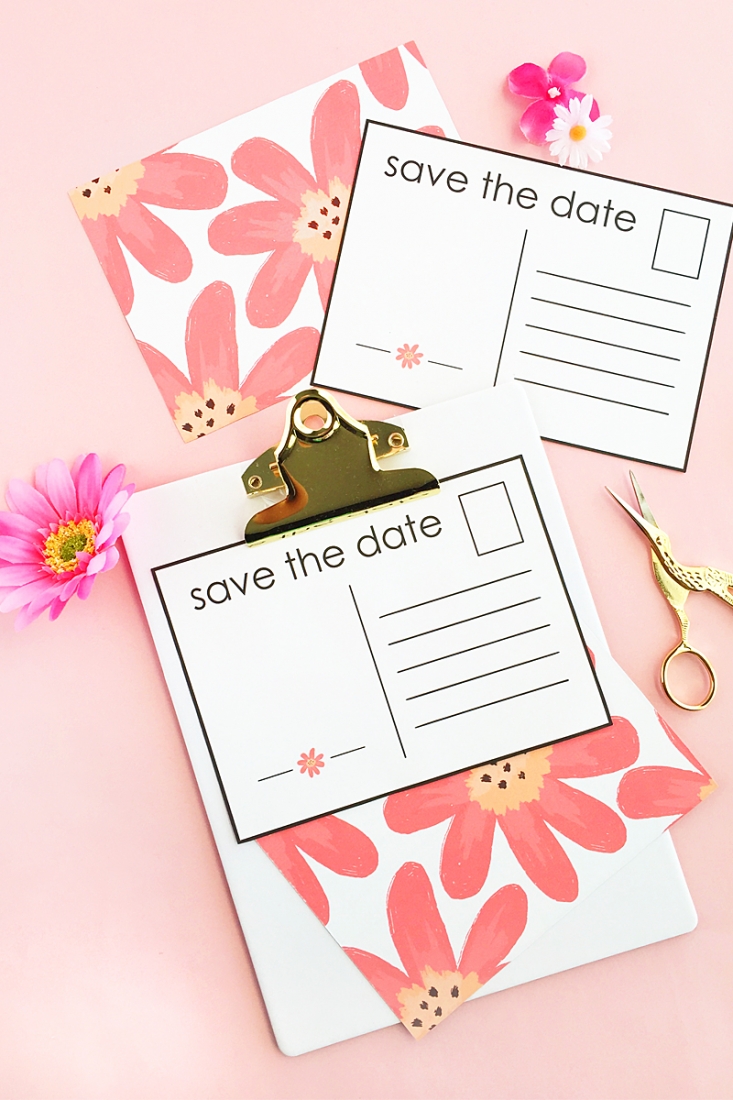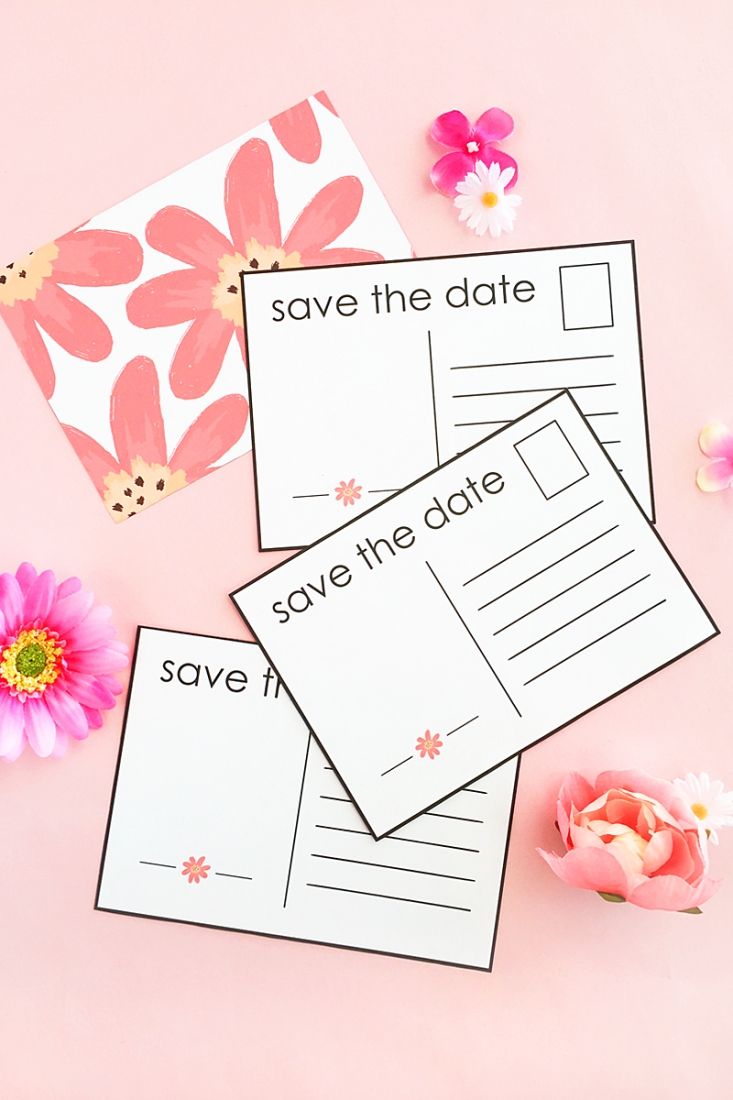 Looking for some more inspiration? Take a look at my other Stationery Projects!
The post DIY Floral Save The Date Postcards appeared first on Maritza Lisa.