It's amazing to me how Danish design (or Scandinavian Style as it's often called) never seems to go out of fashion. I mean, seriously! It's beloved by so many and no one tires of it. I think it's because Danish design is a bit like denim jeans – it's familiar, honest, authentic and classic. It works with anything and just like jeans, you can dress it up or down, add heels or sneakers, or put it on any body type and jeans just work – just like a classic Scandinavian design chair, or vase, or anything really.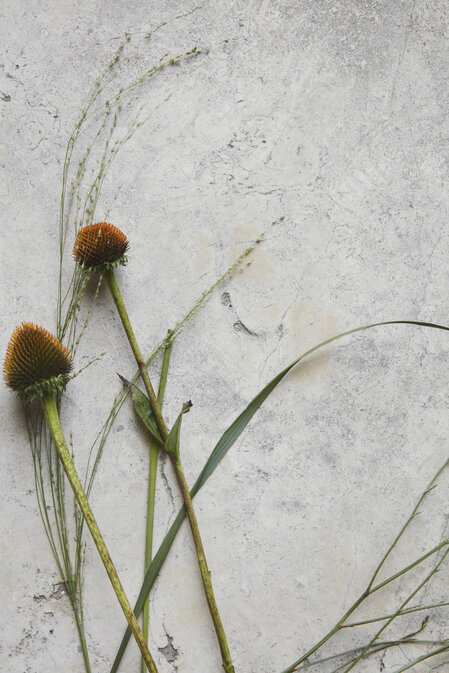 When I was at Formland last month (The next FORMLAND is August 13-16, 2020 but you can also attend their all new Formland DesignCamp in Copenhagen on May 14-16, 2020), I spotted one of my favorite Danish brands – Broste Copenhagen. I made a short video at their stand, but aside from that, I don't know anyone at the company and never have been approached by then to work together or anything else. So this post is absolutely not sponsored and my only intention is to just show you how Spring collections are starting to take shape now for 2020 in the small but big world of Danish design. Because at the end of the day, when you have a small country that is responsible for a design style that has taken over western design culture (and even has inspired Japanese, Koreans, and more), you will find similarities among the various Danish brands… So when you look at Broste Copenhagen you can see other collections from other Danish brands that may look a bit like sisters and brothers.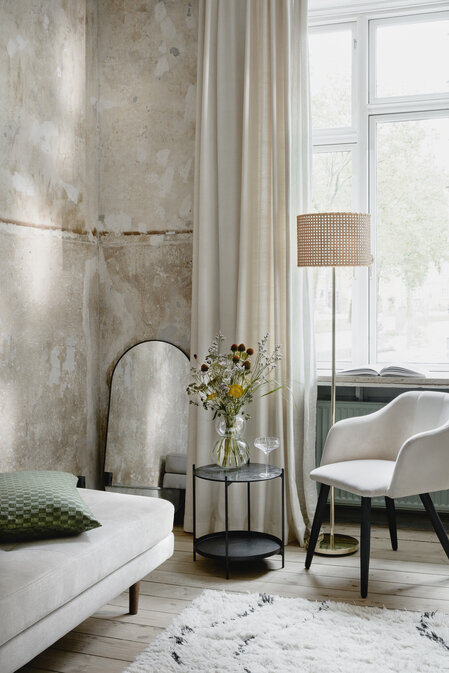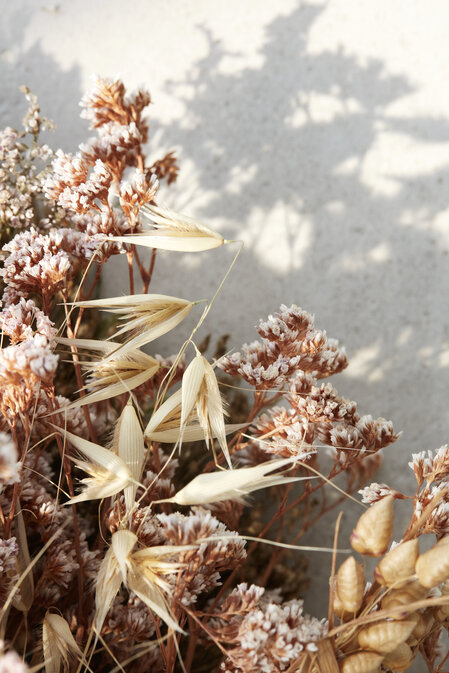 And I know this disturbs many Danish – they don't all want to all look the same… Though sitting on the outside of all of this I still see differences between the brands whether it's patterning or quality or simply dimension or overall vibe – yet it's really true that when you attend a Scandinavian Design Fair everything does look related – like a big family. And honestly, isn't that kinda the point in any creative cultural movement? Thinking and energy flows in a certain direction so products come out looking similarly. That has happened in art movements for centuries, and in food culture and even with bloggers and on Instagram. After some time, we all start looking the same, then some of the daring ones tweak and modernize in some way, but there isn't much room for reinvention when you're a furniture brand. You can only evolve in small ways. You can't go from being Scandinavian with a Scandi vibe and suddenly decide to be French/Dutch with Indonesian influence. Establish brands cannot take huge leaps like that, customers want something they can believe in that stays somewhat on track.
And so, consumers drive Scandinavian design to stay somewhat the same and brands fight to differentiate themselves against their competitors yet that's also becoming harder and harder. At the end of the day, I think the best thing a brand can do is not to overhaul their look and feel but to overhaul their production and become more sustainable and to create things in a way that sets them apart from their competition. Build things locally, or perhaps offshore things in a fair and caring way. There are so many ways to be different, I wish brands would stop just seeing the obvious ways – changing collection colors or using rattan instead of plywood. Maybe use fair labor and produce packaging without plastic? I digress…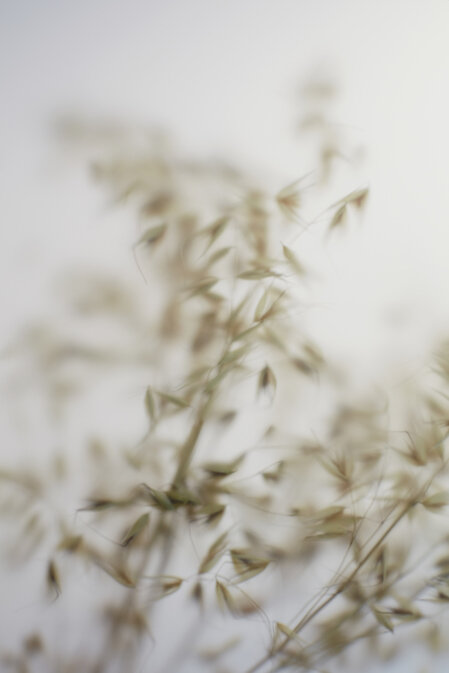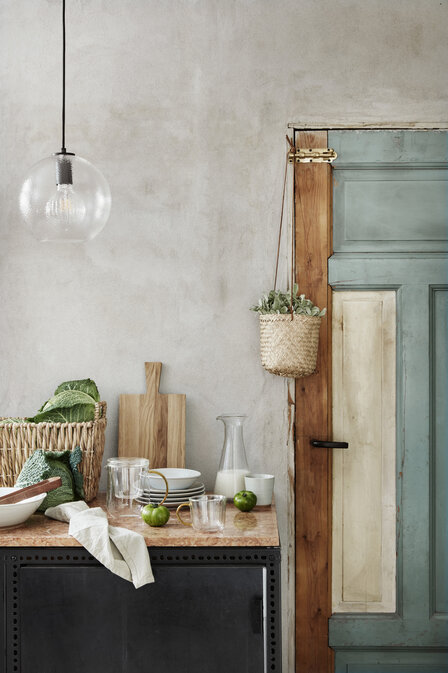 I have to comment though that Danish design as a whole has evolved in one very obviously way – more warmth has been introduced. In former days, there was a lot of gray, a lot of black and a ton of white white white. In 2020, it's warmer – more beige less gray, and black is a contrast to beige and cream which softens it a bit and makes it less edgy and stark and more warm and welcoming (yes black can be welcoming). I also see color with some of the Scandi brands – curry, eggplant, chili, pale lemon, wheat… And no, I'm not talking about a food recipe, I'm describing the new recipes for color on walls, on soft furnishings, in rugs. The Danes in particular are doing a lot with dying dried flowers in rainbow colors and going over the top with art on walls and adding sculpture in everything imaginable from objects (vases, busts, plant pots) to furniture that is extremely sculptural and could be in itself, a work of art. The modern Nordic home is looking a bit like a Home Museum lately, but I'm sure people will find a way to make it their own because ultimately we can't all live in a gorgeous, pristine museum surrounded by perfect materials and shapes. We have kids, sticky hands, dirty floors and dogs after all. But it's still nice to see Danish living looking more creative than I remember in times past. More global influence too, so home doesn't look so strictly Scandinavian anymore in the Danish design scene. You'll spot Indian and African textiles, Mediterranean vibes and lots of textured walls that look like unfinished drywall, not sanded, but painted in beige or a warm tone of apricot or rust, perhaps.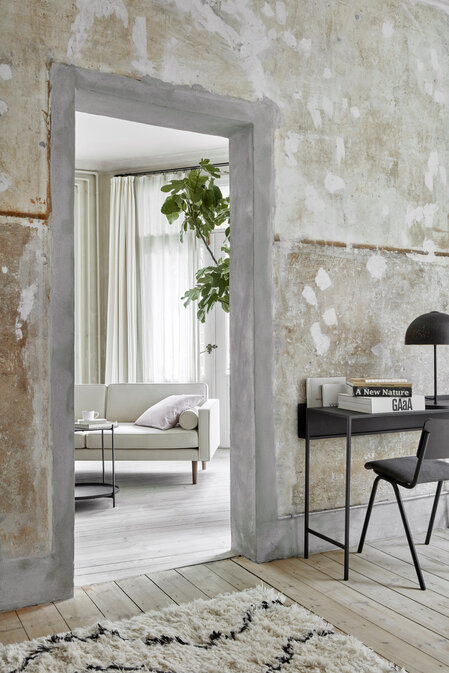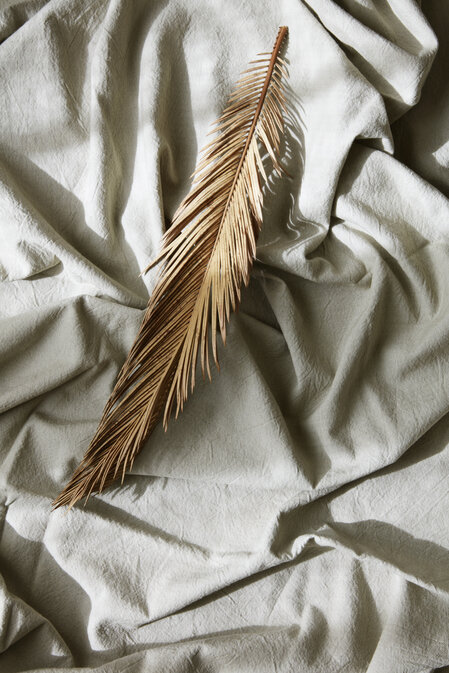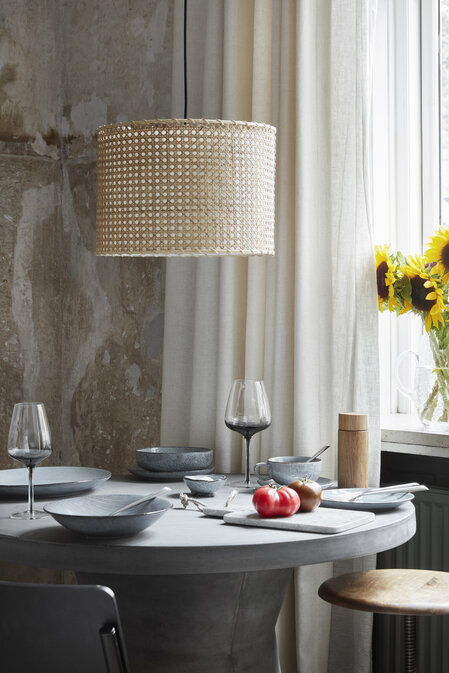 So, take a look at the lovely Broste Copenhagen and see what you think. Anything here resonate with your style? And how do you see Danish design evolving?
Love,
Holly
(Photography: Broste Copenhagen)