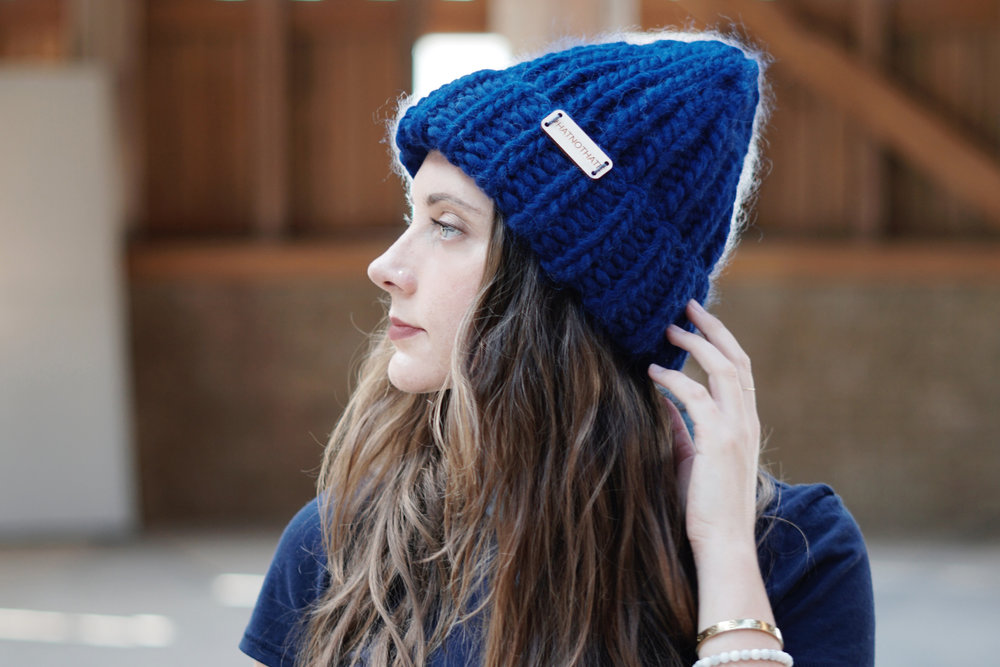 Lion Brand Yarn is back for a second year with their Hat Not Hate anti-bullying campaign, and I'm so excited to take part in it again. This year they have partnered with Box Out Bullying and have a goal of collecting 25,000 blue hats by August 1st to be distributed to schools across the country. This is such an important initiative, and I've designed not one but TWO new hats as part of the campaign. Scroll down for free pattern for the Avalanche Hat or purchase a printable, ad-free PDF here. I've also put a 50% discount on ALL of my hat patterns, including this one, from now until the end of the month. The discount will be applied at checkout here on twoofwands.com, no coupon necessary! Please join me in helping Lion Brand reach their goal.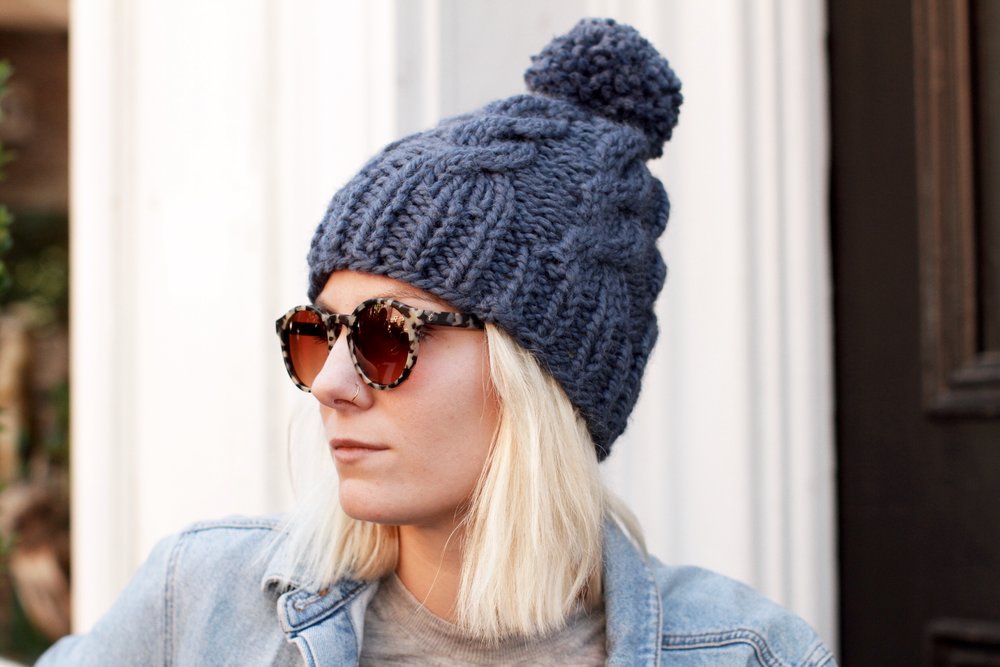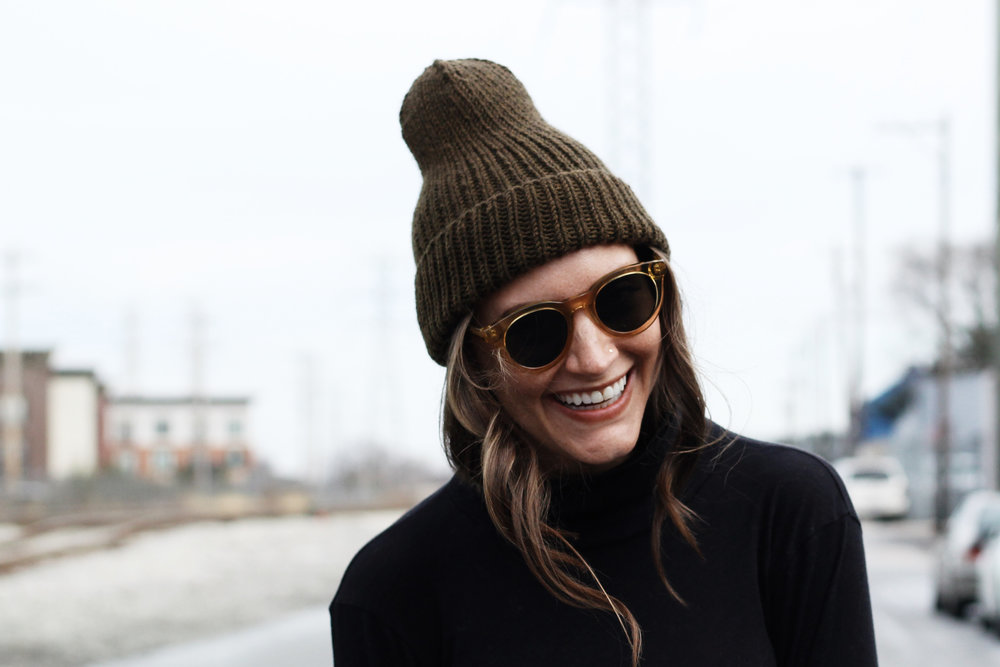 Why this is important:
At least 1 in 4 children will be bullied at school or online, but because an estimated 60+% of incidents of bullying are not reported, this number could actually be much higher. Children who are bullied are more likely to experience low self-esteem and isolation, perform poorly in school, have fewer friends, have a negative view of school, and experience physical symptoms and mental health issues. The top reasons for bullying reported by students are physical appearance, race/ethnicity, gender, disability, religion, and sexual orientation. Recent studies conclude that adult bullying may be just as prevalent as that of children! Cyber bullying and gaslighting are prominent in adult bullying, which is often more subtle and sophisticated that youth bullying.
How you can help:
Make and donate blue hats to Lion Brand by August 1st (take a peek at all of my hat patterns here, including lots of quick options!); make and wear blue hats during the month of October, which is national Bulling Prevention Month; educate yourself and your kids on the harmful effects of bulling; step in when you see someone else getting bullied; and set a good example for those around you.
Where to send your hats:
Hat Not Hate
Lion Brand Yarn Co
140 Kero Rd
Carlstadt, NJ 07072
Requirements: hats must be made with blue yarn and received by August 1st 2019. Please include a tag with the fiber content of the yarn you used for those with allergies.
Why blue? Blue represents awareness, peace, and solidarity.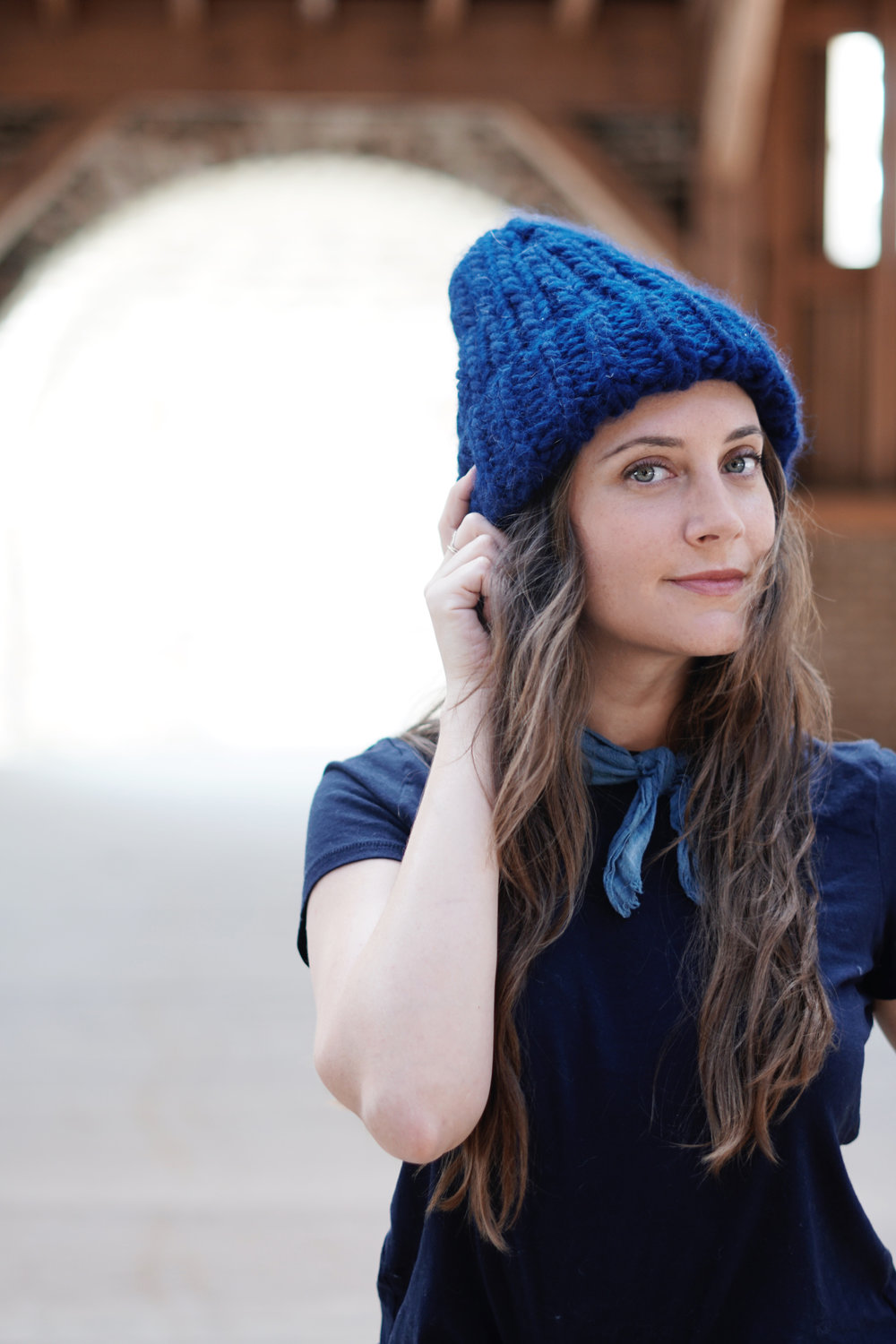 Last year I designed the Peace Hat, a classic beanie-style toque with a special message. The blue base represents awareness and solidarity, while the hands illustrate peace between people of all backgrounds. The pompom made of all the colors is a symbol of us coming together in harmony and acceptance. Our differences are something to celebrate, not fear and use against each other.
Ready to get started on this year's design? Whip up an Avalanche Hat in less than an hour! I first designed this hat back in March when I released my Avalanche Sweater Coat. I wanted a hat to wear in the photos, and actually designed and knit this guy up in the car on the way to the shoot in 40min! It's one of the most satisfying things I have ever made. Chunky, quick, and so cozy and warm. This is an easy level knitting pattern, and the techniques involved are the knit stitch, purl stitch, S2KP double decrease, and working in the round on circular and double pointed needles.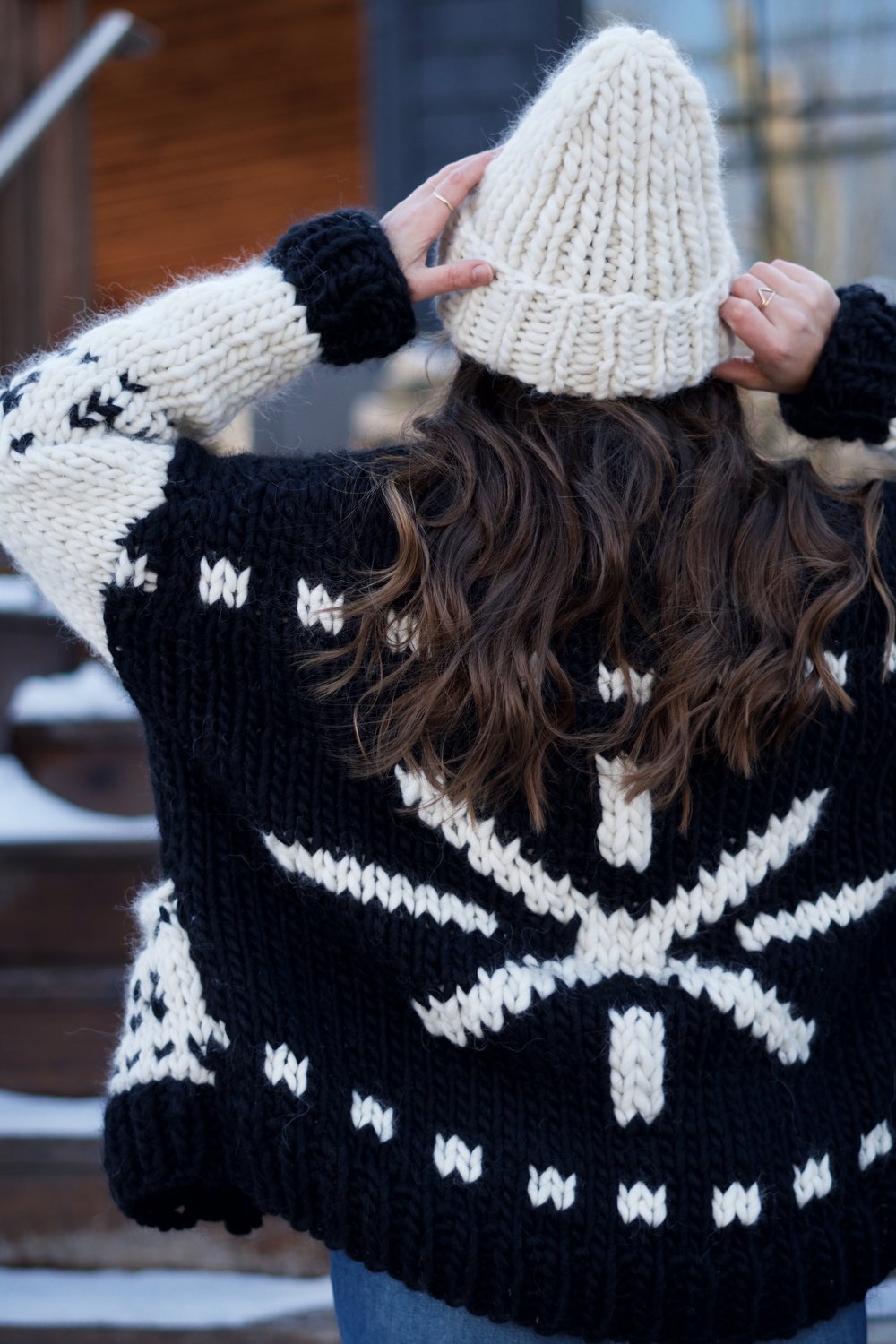 MATERIALS:
1 skein Lion Brand Yarn LB Collection Fifty Fifty in Navy (479-110)
Size US 19 (15mm) circular needles, 16"/40cm long
Size US 19 (15mm) double pointed needles
Stitch marker
Tapestry needle
#HATNOTHATE wood tag (optional)
Needle and thread (optional)
FINISHED SIZE:
Circumference: 18"/46cm (stretches to fit an average adult head)
Height: 13"/33cm (un-cuffed)
GAUGE:
8.5 sts + 10 rows = 4"/10cm in 1×1 rib stitch
ABBREVIATIONS:
CO – cast on
K – knit
P – purl
S2KP – slip 2 together knitwise, knit 1, pass slipped sts over
Rep – repeat
St(s) – stitch(es)
Note: Pattern is worked from the bottom up and decreases 6 sts per round at crown with centered double decreases. Use circular needles until crown shaping, then transfer sts to double pointed needles.
Using circular needles, CO 36 sts. Join in the round, being careful not to twist sts. Place marker for beginning of round.
*K 1, P 1, rep from * around.
Rep until work measures 11"/28cm for size pictured. (Note: the shaping of the crown adds an additional 2"/5cm, so to make a shorter hat, work up to 2"/5cm less than the height of the hat you desire.)
Change to double pointed needles, placing 12 sts on each of 3 needles and using 4th as working needle.
Shape the crown:
Round 1: *(K 1, P 1) twice, K 1, S2KP, (K 1, P 1) twice, rep from * around. (30 sts)
Round 2: Work in pattern, knitting the K sts and purling the P sts. (Note: there will be 3 groups of 3 K sts due to the S2KP decreases in previous round.)
Round 3: *(K 1, P 1) twice, S2KP, P 1, K 1, P 1, rep from * around. (24 sts)
Round 4: Work in pattern, knitting the K sts and purling the P sts.
Round 5: *K 1, P 1, K 1, S2KP, K 1, P 1, rep from * around. (18 sts)
Round 6: *K 1, P 1, S2KP, P 1, rep from * around. (12 sts)
Break yarn and thread end onto a tapestry needle. Draw through remaining sts. Pull like a drawstring tightly to close hole, then knot to secure on the interior of the hat. Weave in all loose ends.
Optional: Using needle and thread, attach #HATNOTHATE tag to folded cuff.
Share your projects with the hashtag #HATNOTHATE!
Purchase the printable, ad-free pattern here.
Don't forget to share your projects made using Two of Wands patterns on Instagram with the hashtag #crewofwands so your post will get featured on my site and you'll be in the running for monthly pattern giveaways!
Check out the #crewofwands community page here.
The pattern and photographs of this design are the property of Two of Wands. This pattern and design are subject to copyright, and are for personal, non-commercial use only. You may not distribute or sell this pattern or any items created using the directions in this pattern without consent. Please visit my policies for more information.