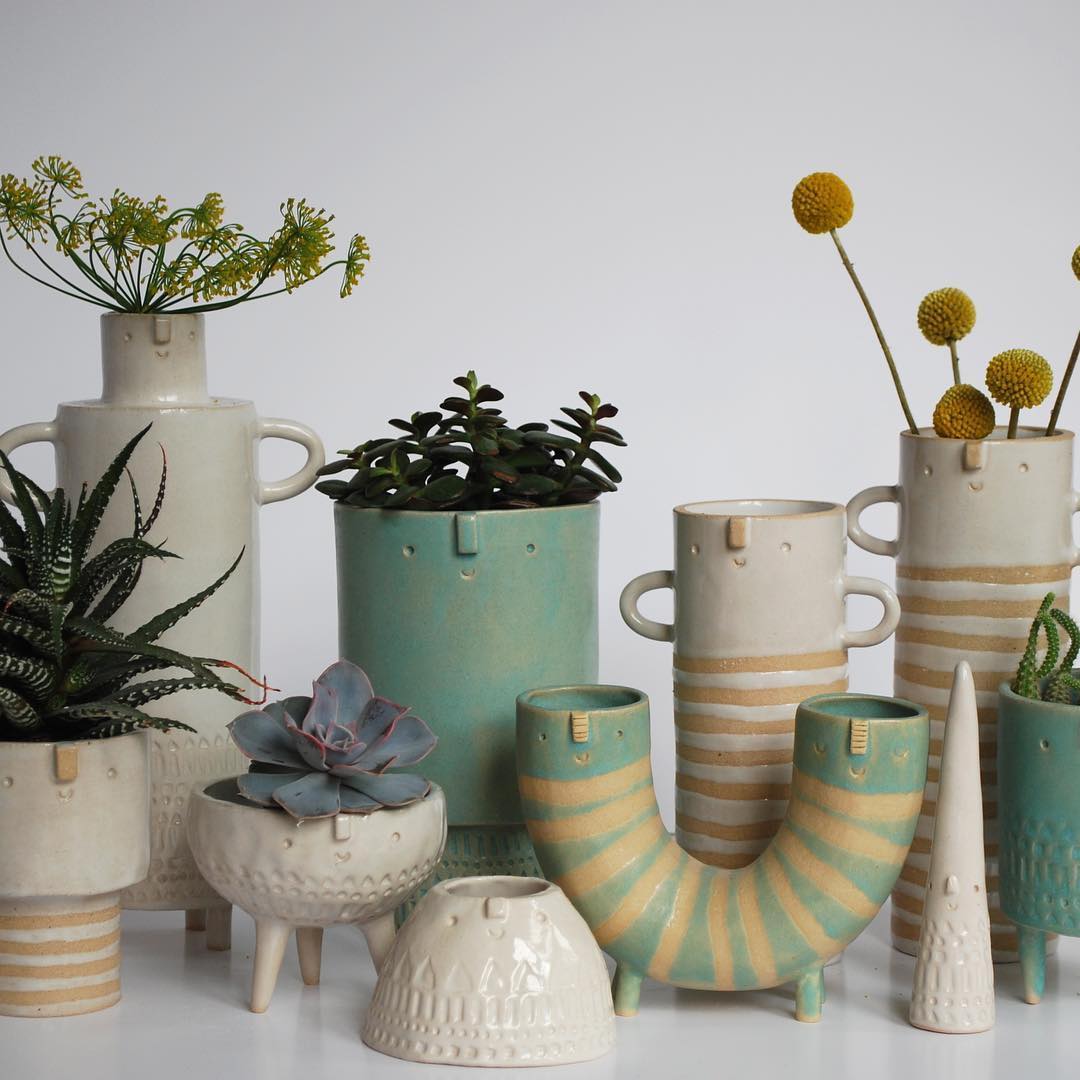 One of the ways in which I became obsessed with contemporary planters was through seeing the work of Stella Baggott, aka Atelier Stella. The stylish pots are simple in form but are striking (and adorable) in their surface decoration. Each has a tiny, jubilant face that is paired with stamped patterns or colorful glazing techniques.
"My pots are hand built or sculpted from slabs and pinch pots to create unique pieces that I would love in my home—and I do have a lot," Stella says. "I'm influenced by Swedish and Italian potters from the 50's and 60's, mixing the rustic use of patterns with the frivolity of character."
Stella sells her work on Etsy and through her website. Find out about her latest creations on Instagram.
Looking to grow your plant family? They're sure to find a happy home in contemporary planters by Atelier Stella.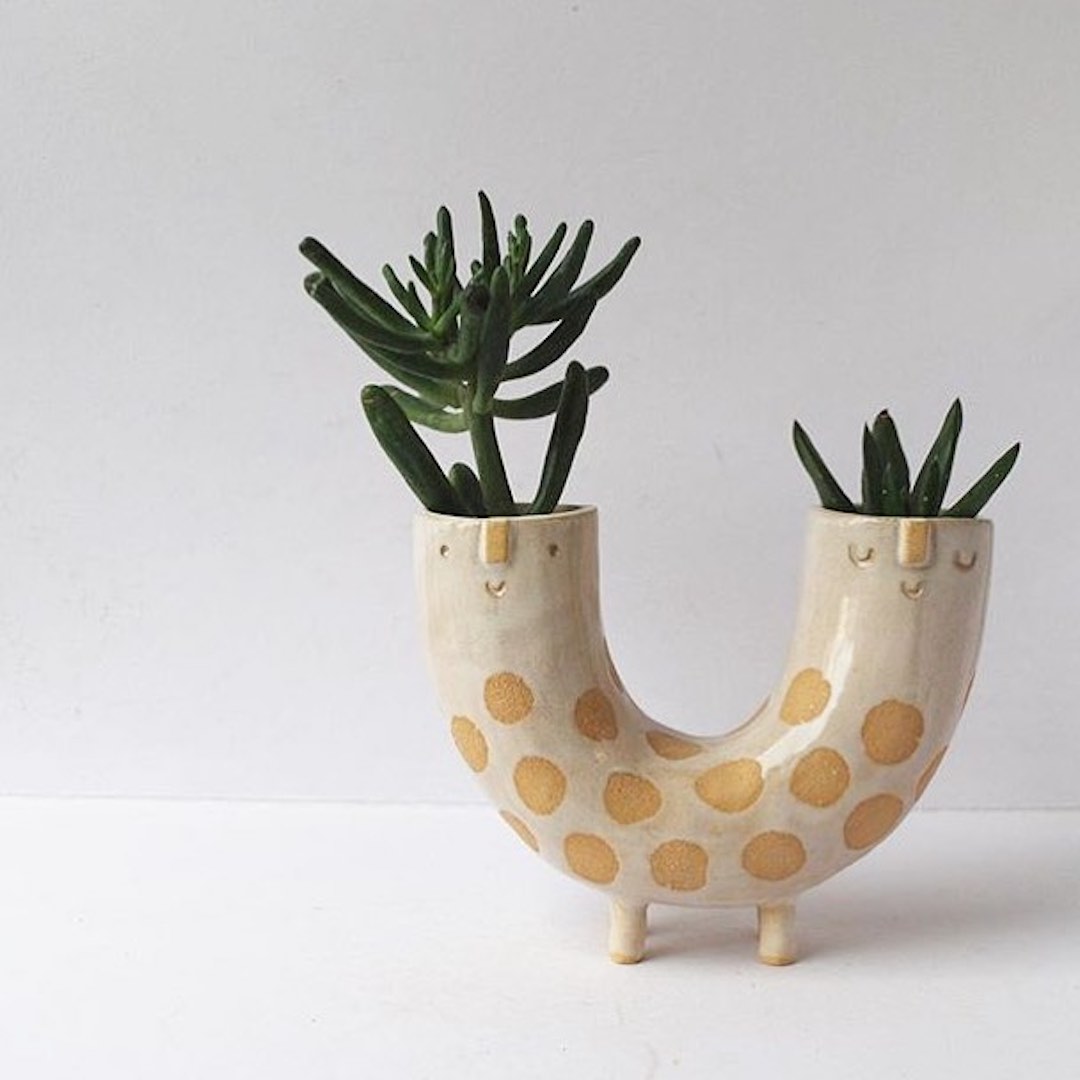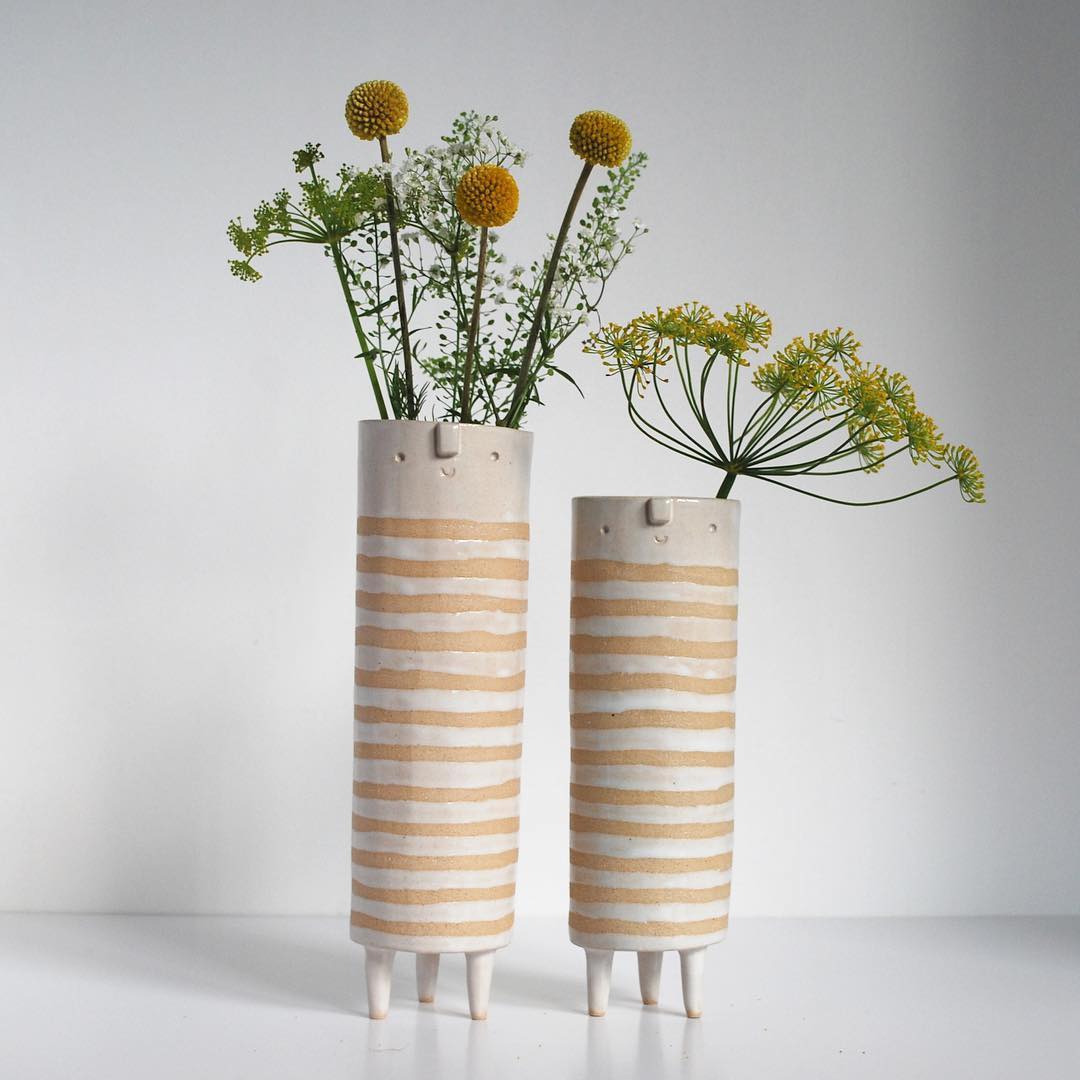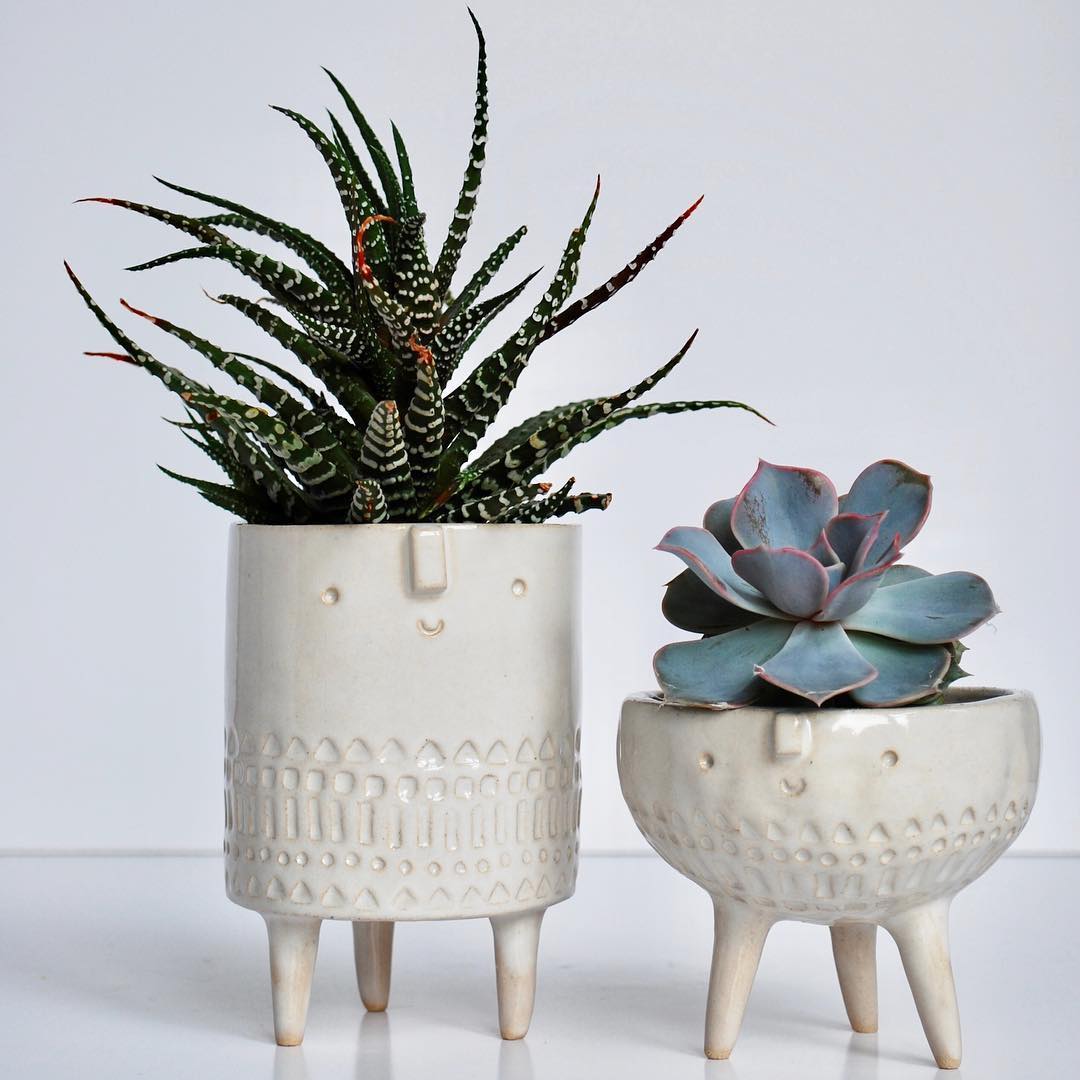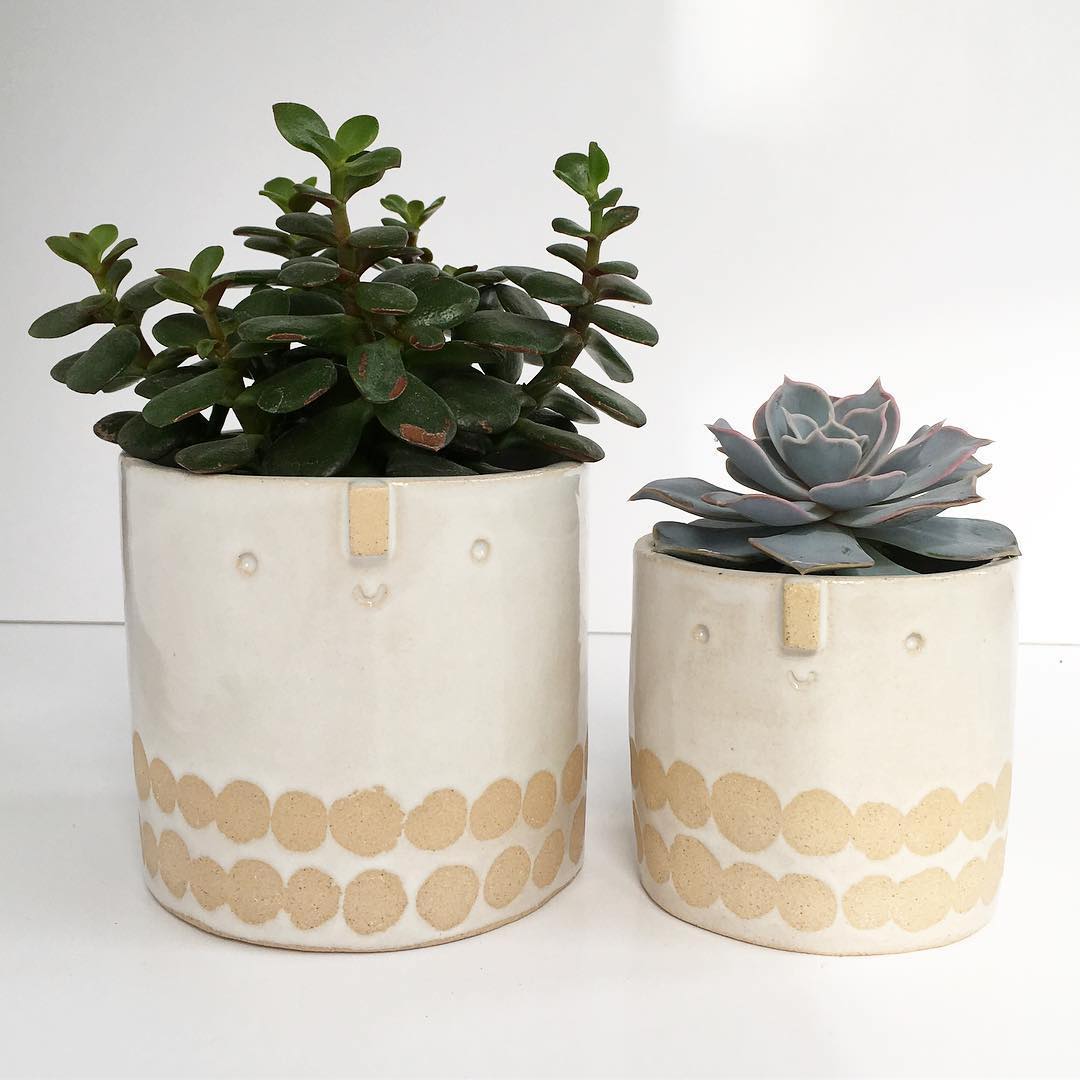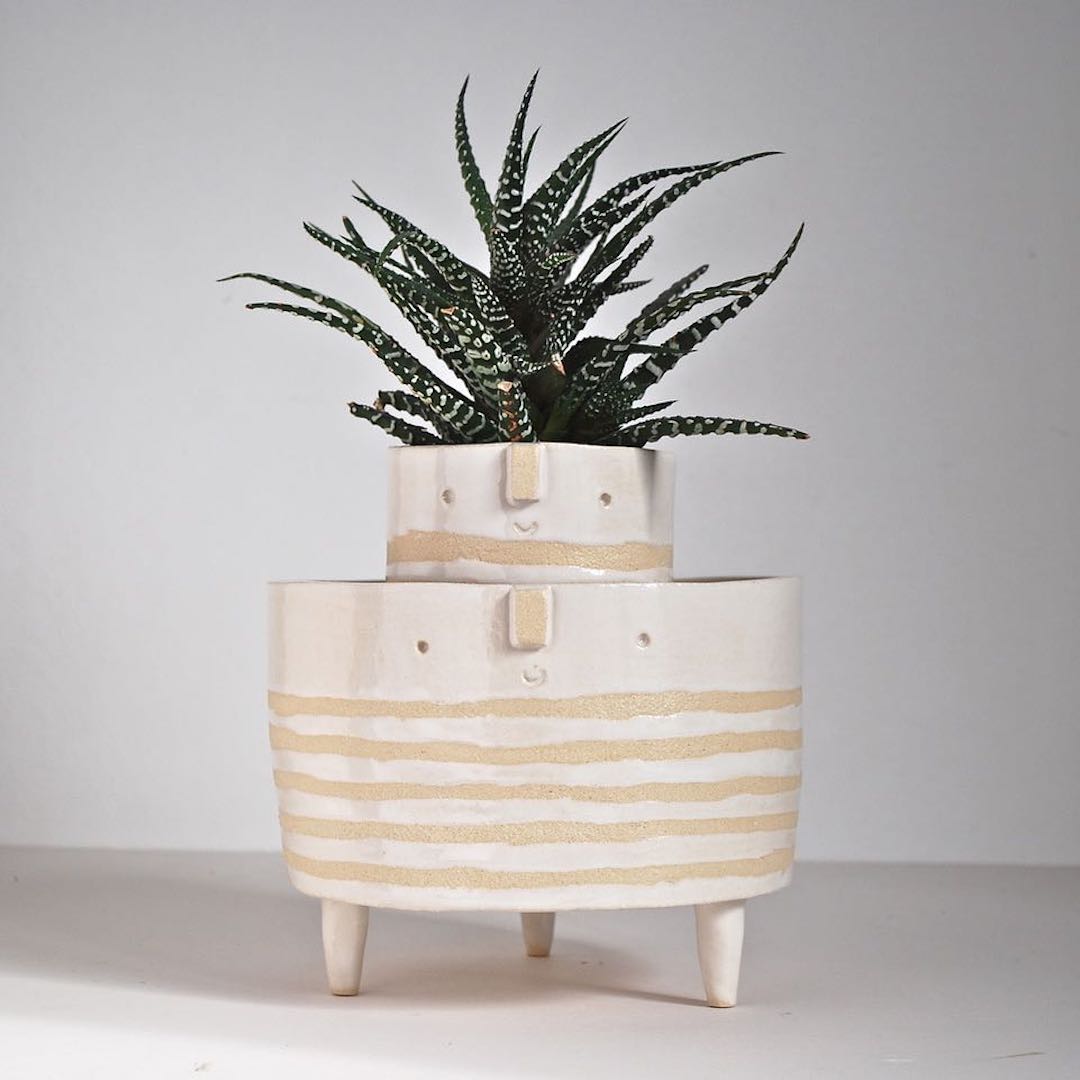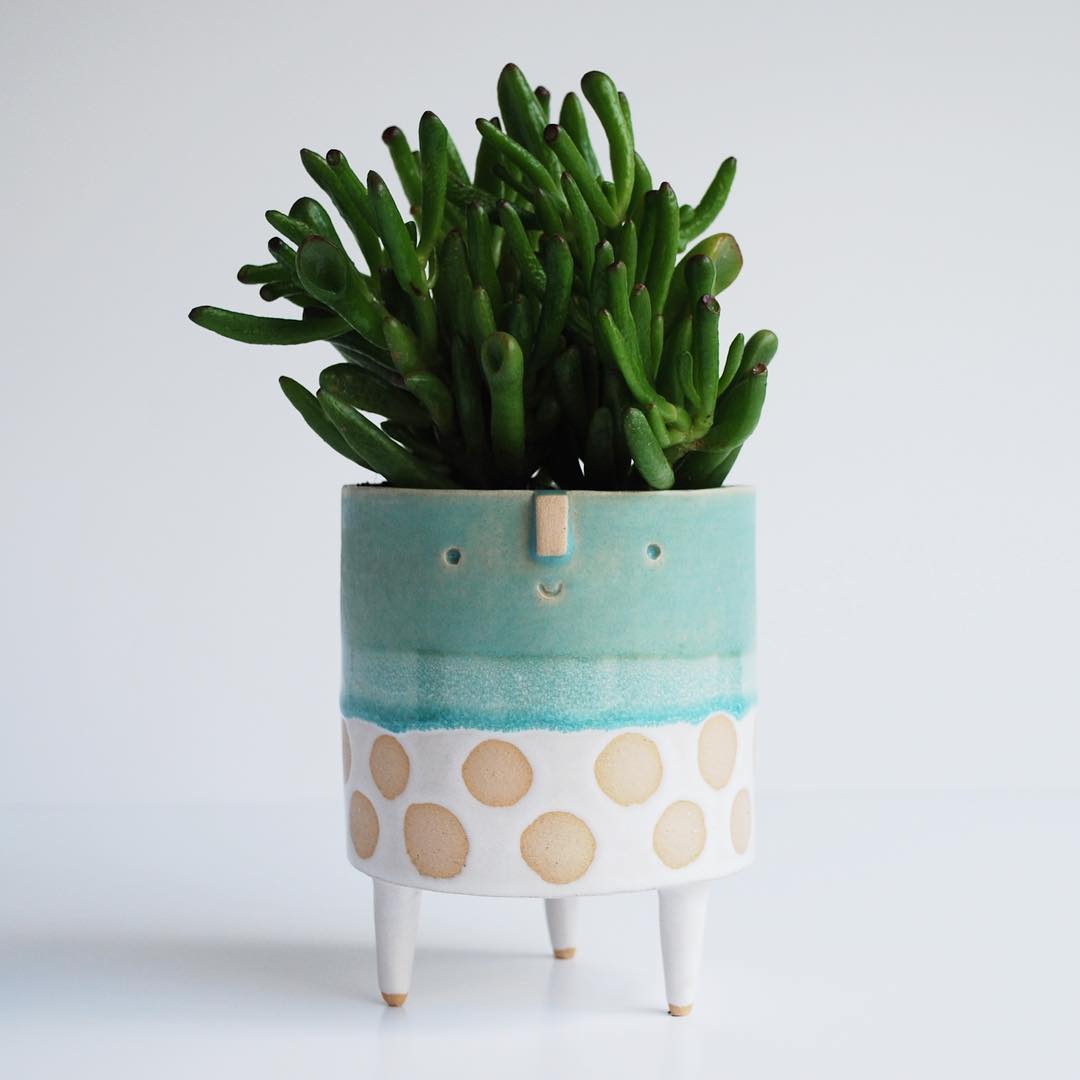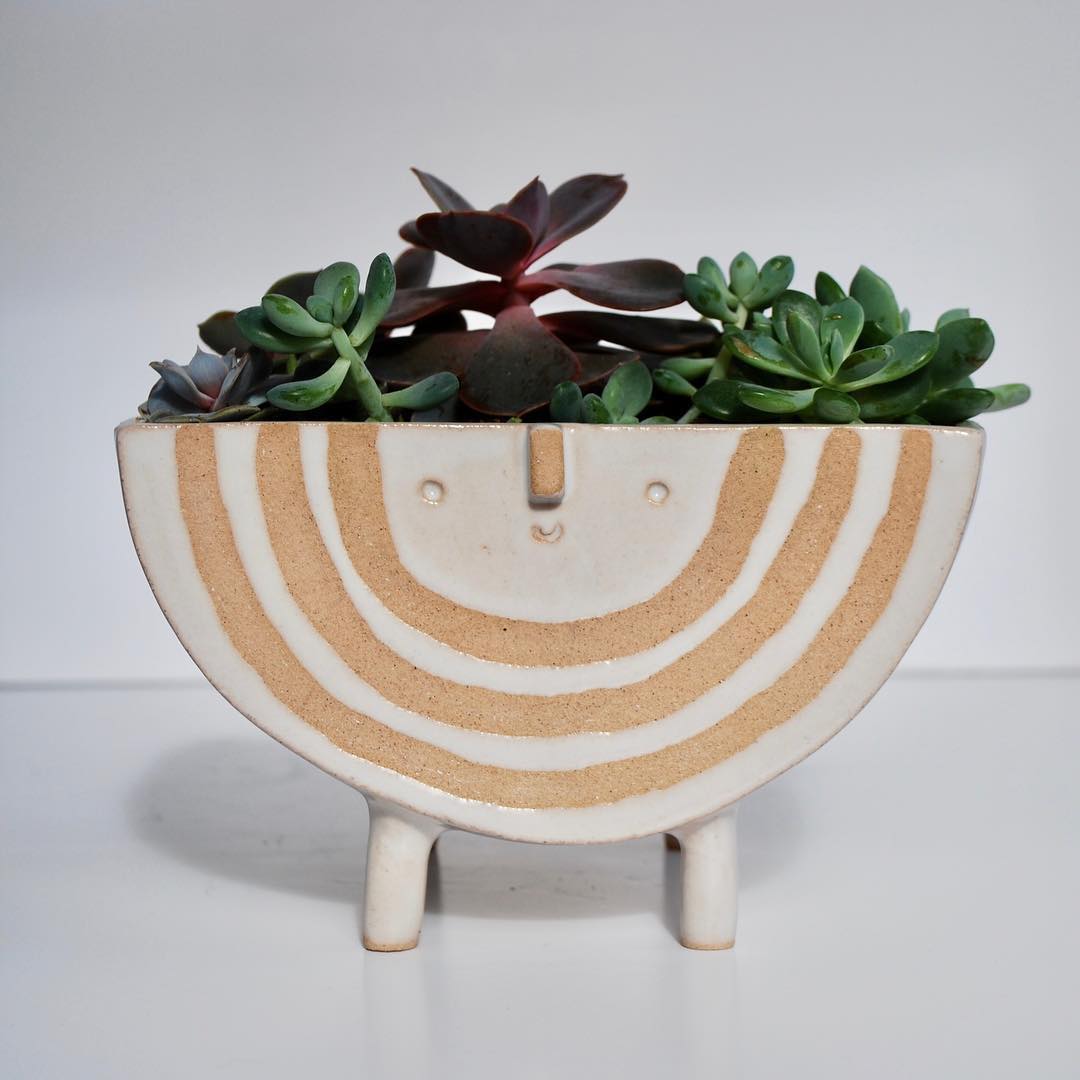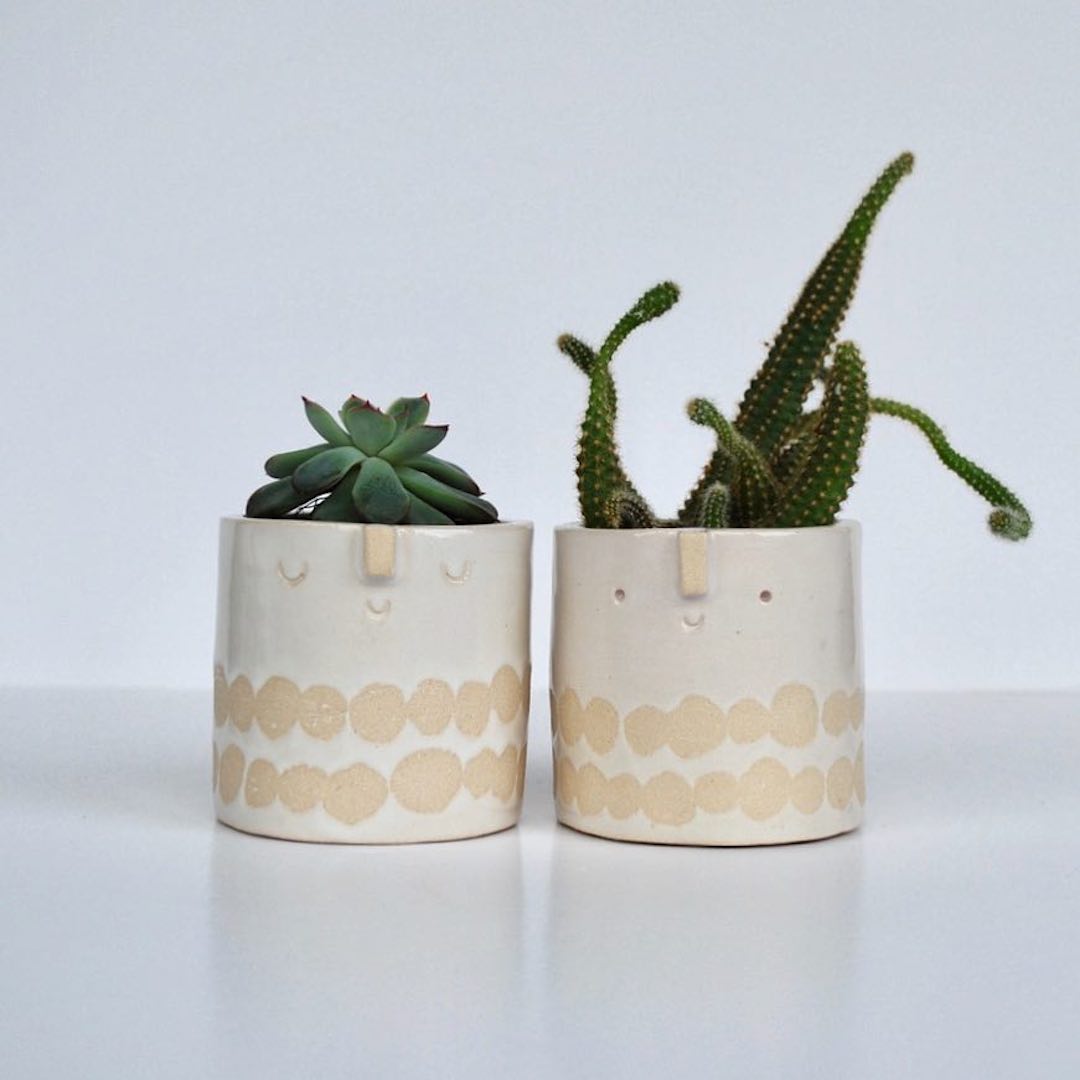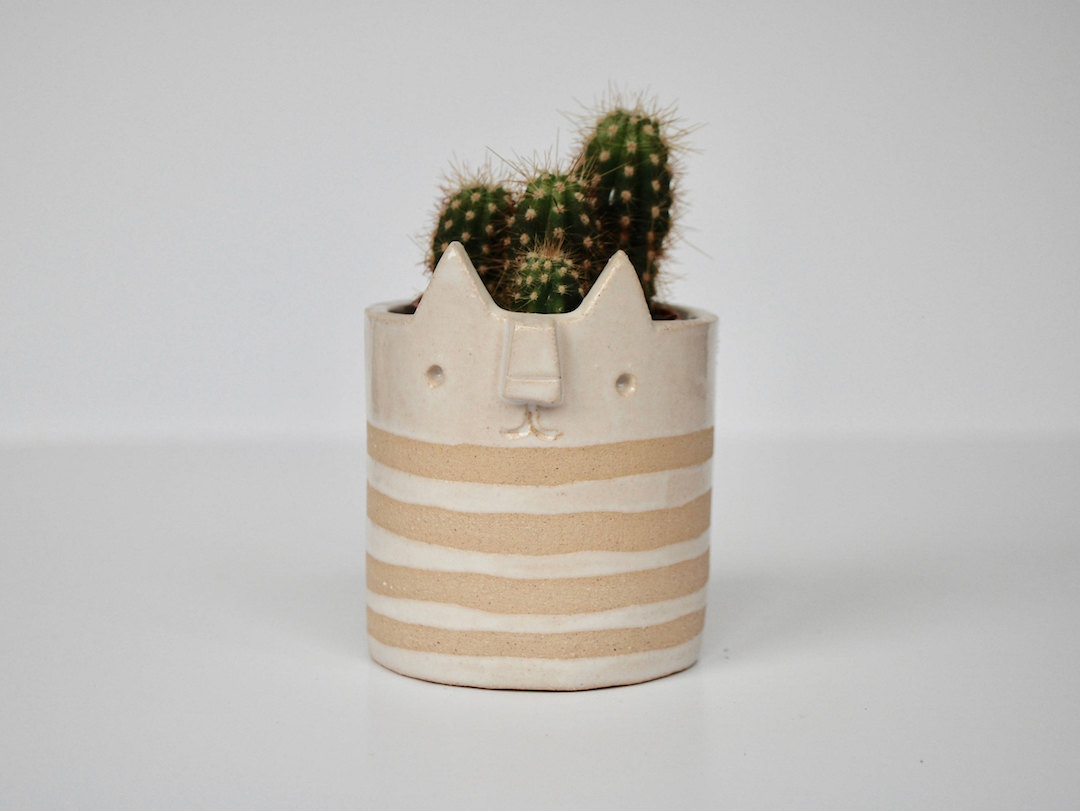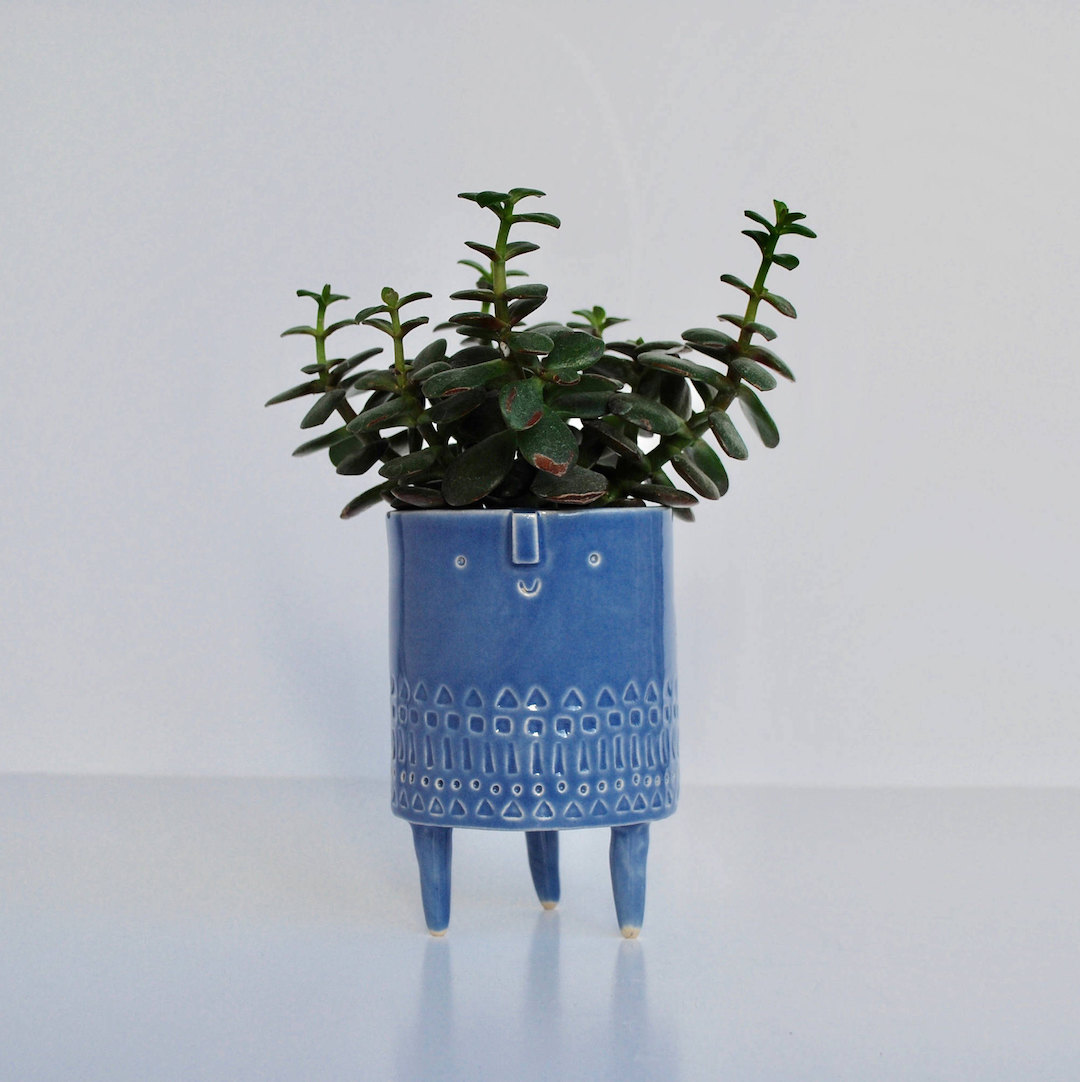 The post Adorable Planters Bring a Friendly Face to Your Indoor Garden appeared first on Brown Paper Bag.