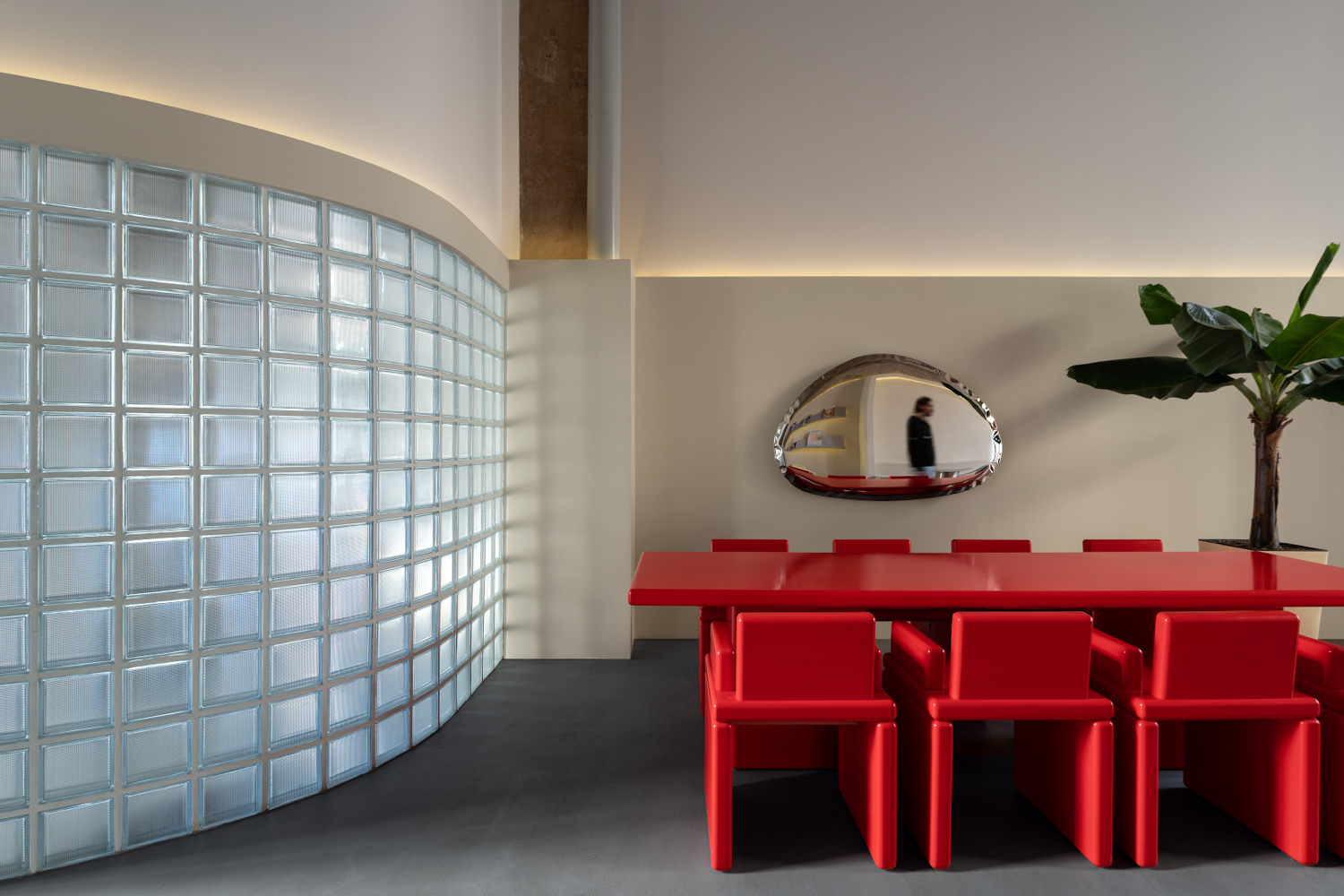 With its long, turbulent history, Tbilisi, the capital and largest city of Georgia, is today a truly multicultural city and an eclectic mix of ancient, historical, Soviet-era and modern architecture and establishments.
Joining the growing ranks of trendy bistros, Chicos represents several of these characteristics with its international menu and cool interiors.
Chico's opened late last year and, according to locals, it has already become not just the go-to-place for great breakfasts but also popular with its bistro lunches and fine dining in the evenings.
Located on the ground floor of a modern low-rise building, the restaurant occupies the total of 110 square metres (1,184 sq.ft) but has only 18 seats. The openness around the seating areas and the large windows that let in natural light are part of the overall plan, created by architects Beso Turazashvili and Nikita (Kith) Khudyakov, founders of Tbilisi-based multidisciplinary design practice Tamashi Studios and also part owners of the restaurant.
The designers also custom-created much of the furniture, including the bright-red pieces that pop out of the otherwise subdued colour scheme. The striking red shows up also in the kitchen and restrooms, connecting everything together but avoiding the danger of becoming a tiresomely overwhelming gimmick.
The restaurant's internationally inspired menu was developed by French-trained chef Irene Perminof. It includes breakfast items such eggs benedict on French brioche with Norwegian salmon, and the popular Vake breakfast with scrambled eggs, French brie and truffle oil, Spanish turkey ham, avocado and whole wheat toast.
As one of the founders has lived in Buenos Aires, the menu also includes a selection of Spanish-and South-America-inspired dishes such as empanadas and tapas, and desserts that include the Basque cheesecake and alfajores, thecookie sandwiches with dulce de leche filling.
Chicos is located on Ilia Chavchavadze Avenue in the Vake neighbourhood of Tbilisi. The avenue is named after the writer and political father figure Ilia Chavchavadze, regarded Georgia's "most universally revered hero" and "the Father of the Nation."
Tbilisi is a city of 1.5 mil people founded in the fifth century AD. It is located by the Kura River at the crossroads of Asia and Europe and has therefore been the battleground of multiple interests over the centuries. Tuija Seipell
The post Chicos Restaurant, Tbilisi, Georgia appeared first on The Cool Hunter Journal.