Offering a window into the New Forest National Park and surrounded by lush green vegetation and beautiful fruit trees, the Woodpeckers is a holiday home that well and truly takes you into the lap of nature at its unadulterated best. The limited footprint of the constructed area coupled with a need to design a home that left as much of the forest land as untouched as possible meant Storm Architects opted for a simple, stylish and elegant modern structure. With a timber frame and larch cladding that is interlaced with large glass windows and modern finishes, the home seems both classic and contemporary at the same time.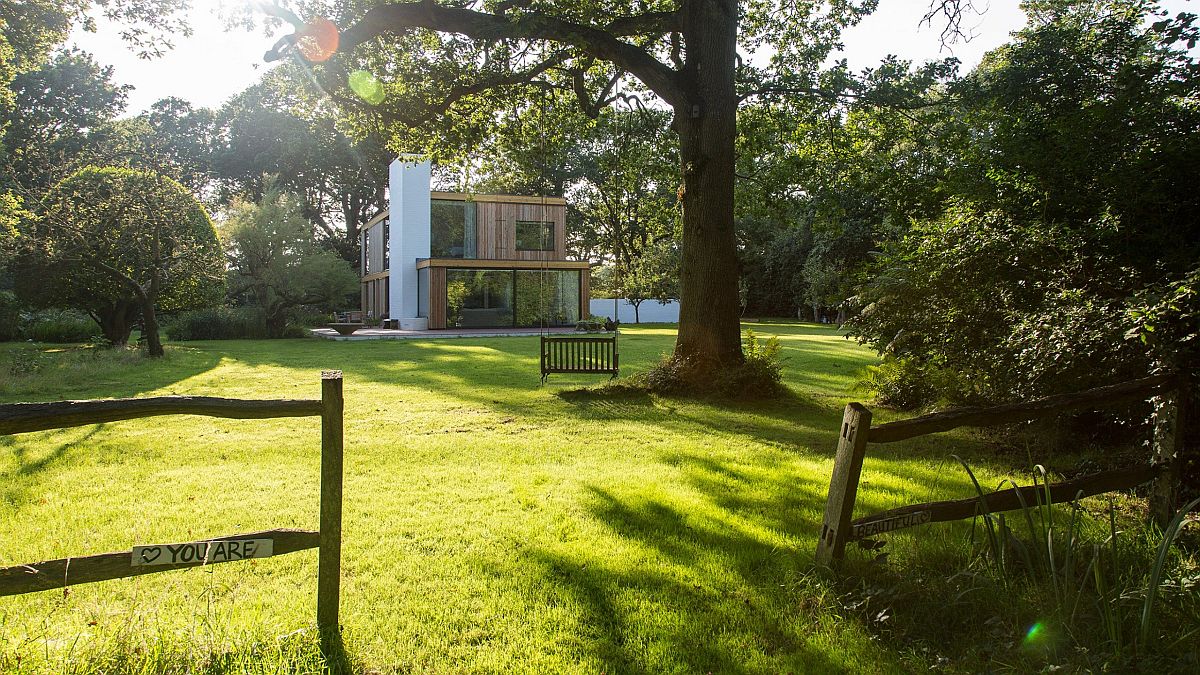 A smart platform provides solid base for the home and is integrated with the living room fireplace chimney and the concrete seating next to it. The platform extending beyond the confines of the living area acts as a natural patio and connects the interior with the outdoors in a seamless fashion. It is the lower level that contains the open plan living area in white while the top floor houses the relaxing bedrooms and contemporary bathrooms finished in marble. Promising a holiday that is tranquil and filled with nature's goodness, Woodpeckers transports you into a refreshing rural landscape.
RELATED: Solar-Powered Zero-Energy Home Surrounded by a Pine Forest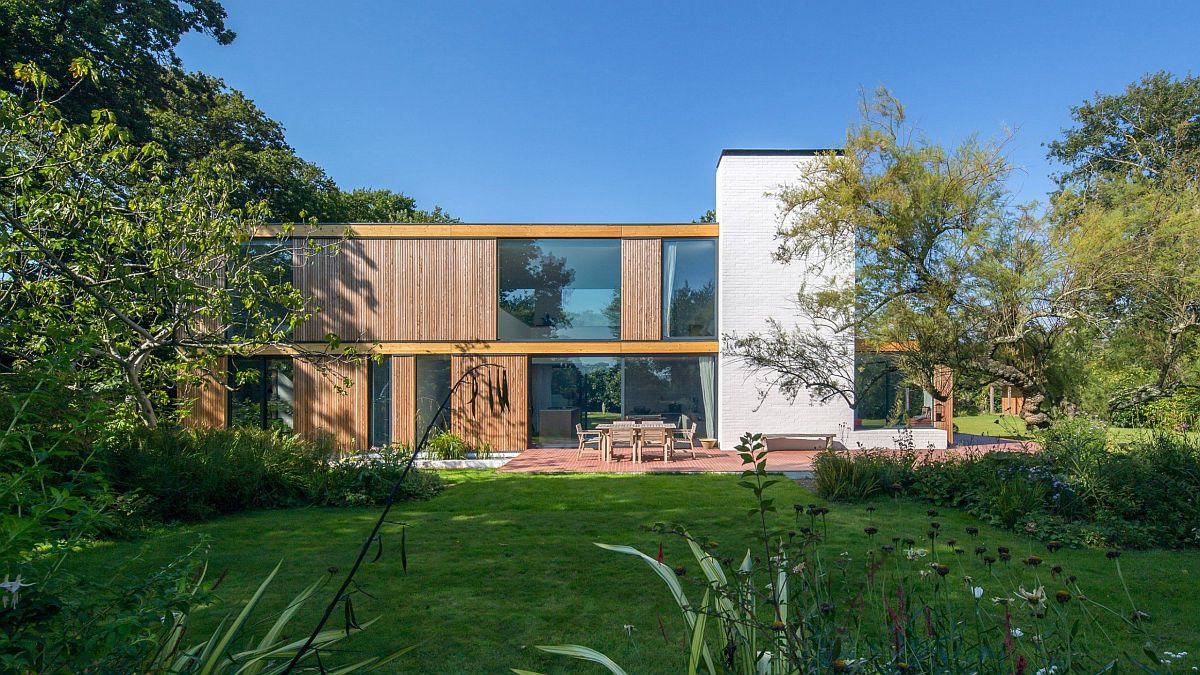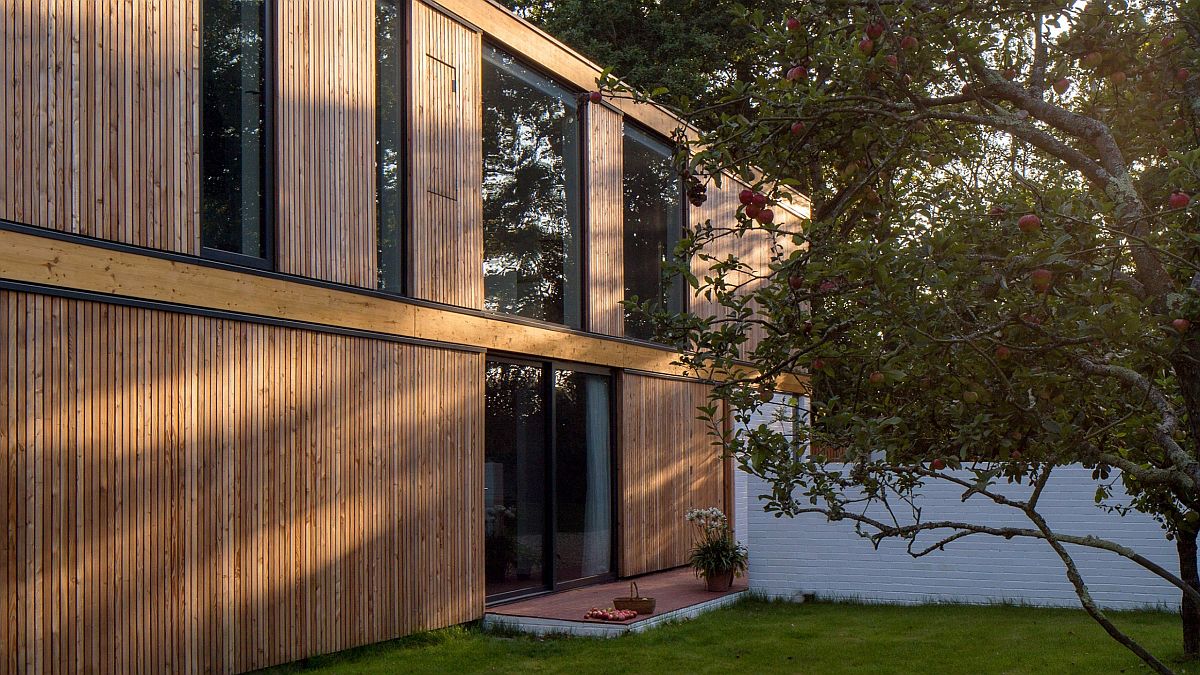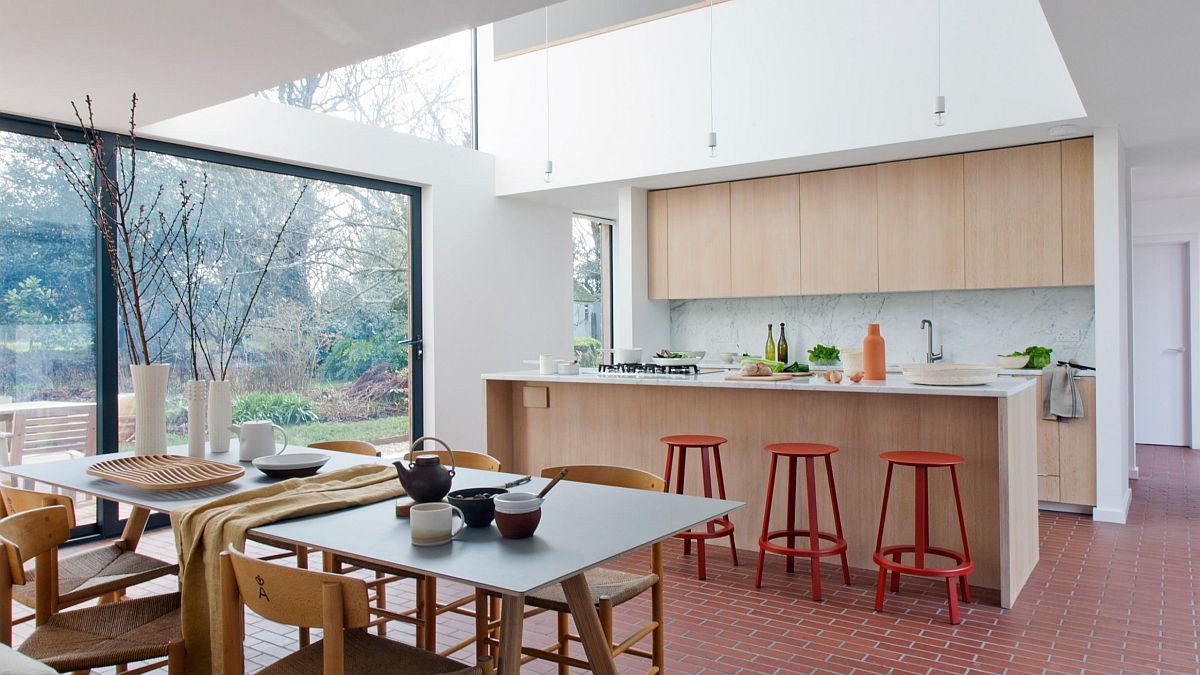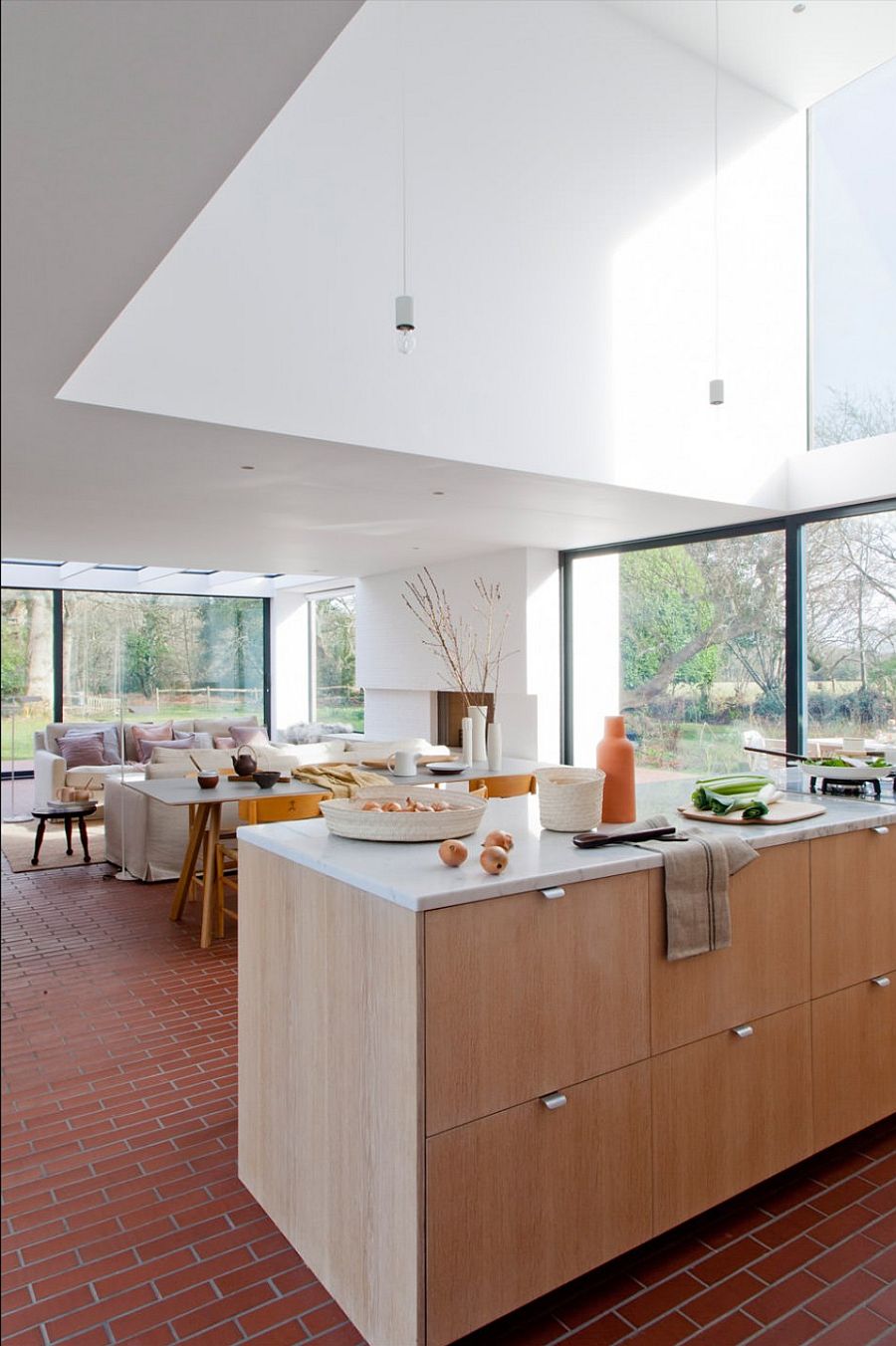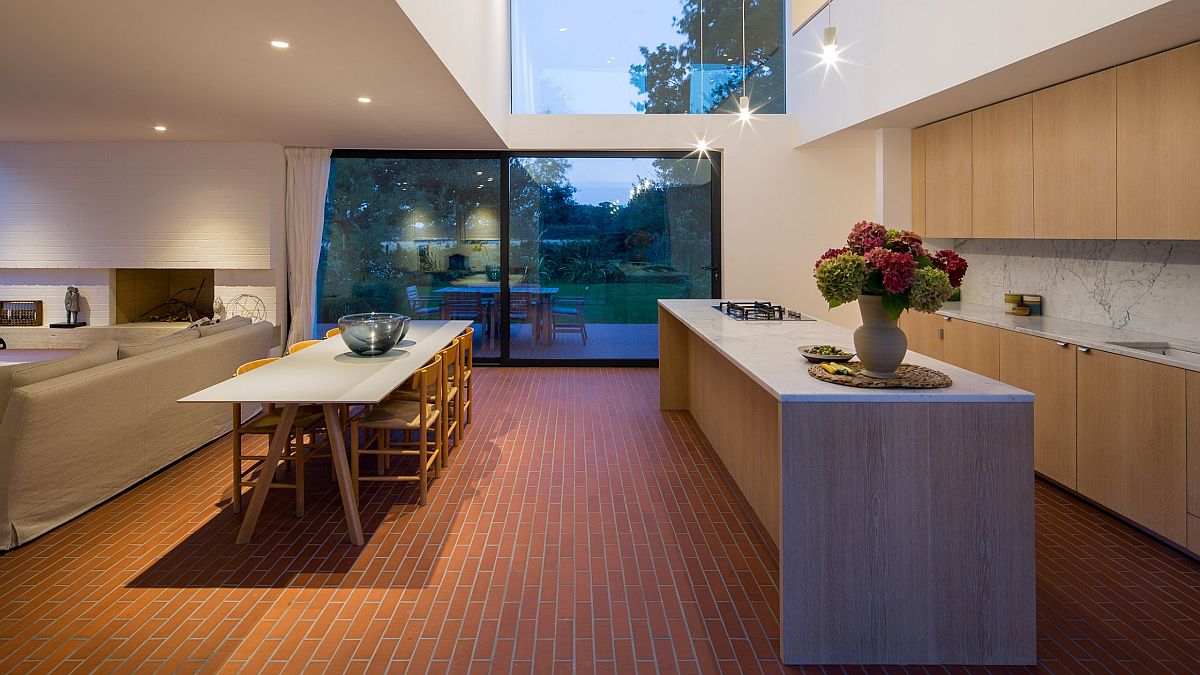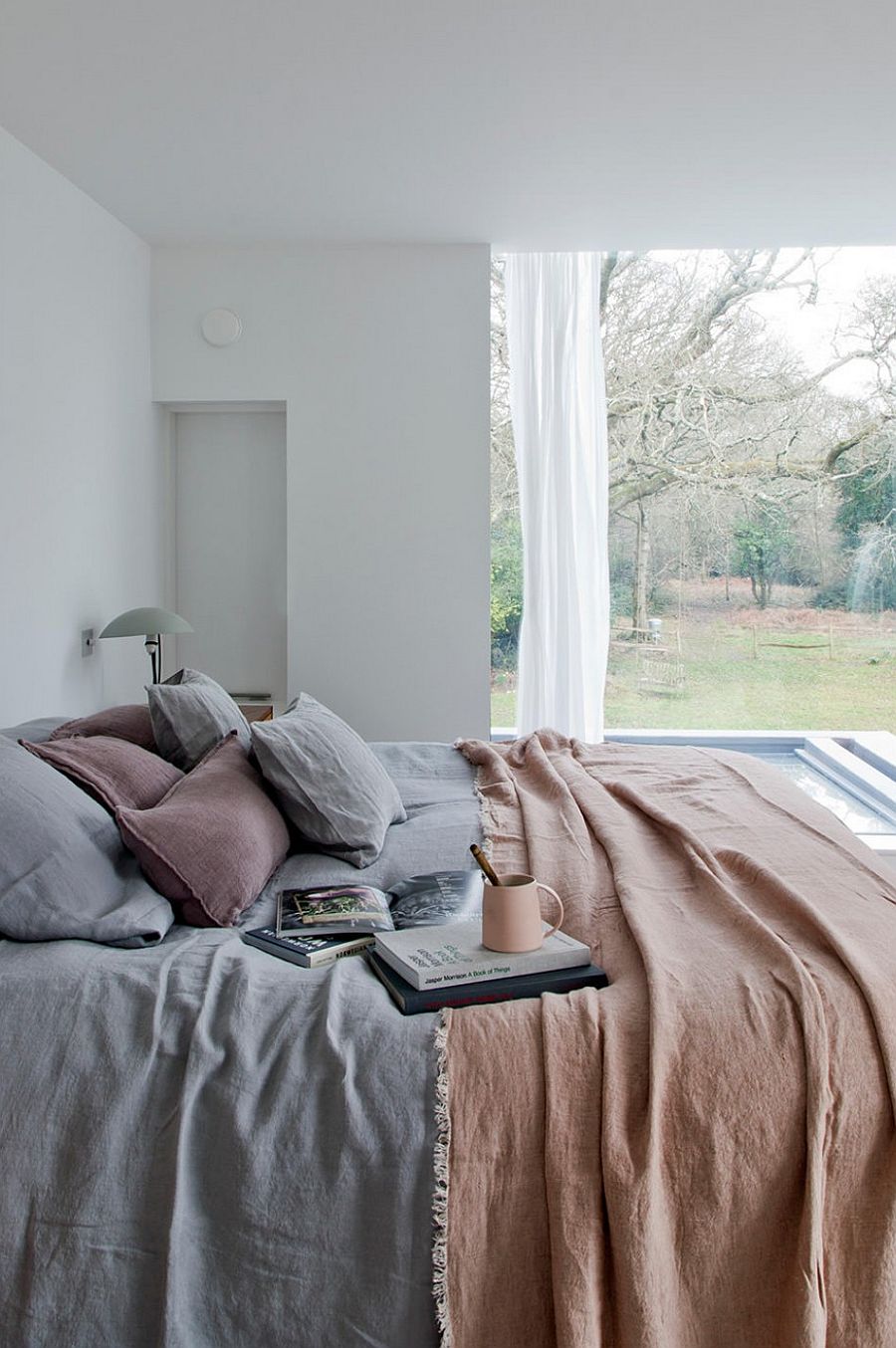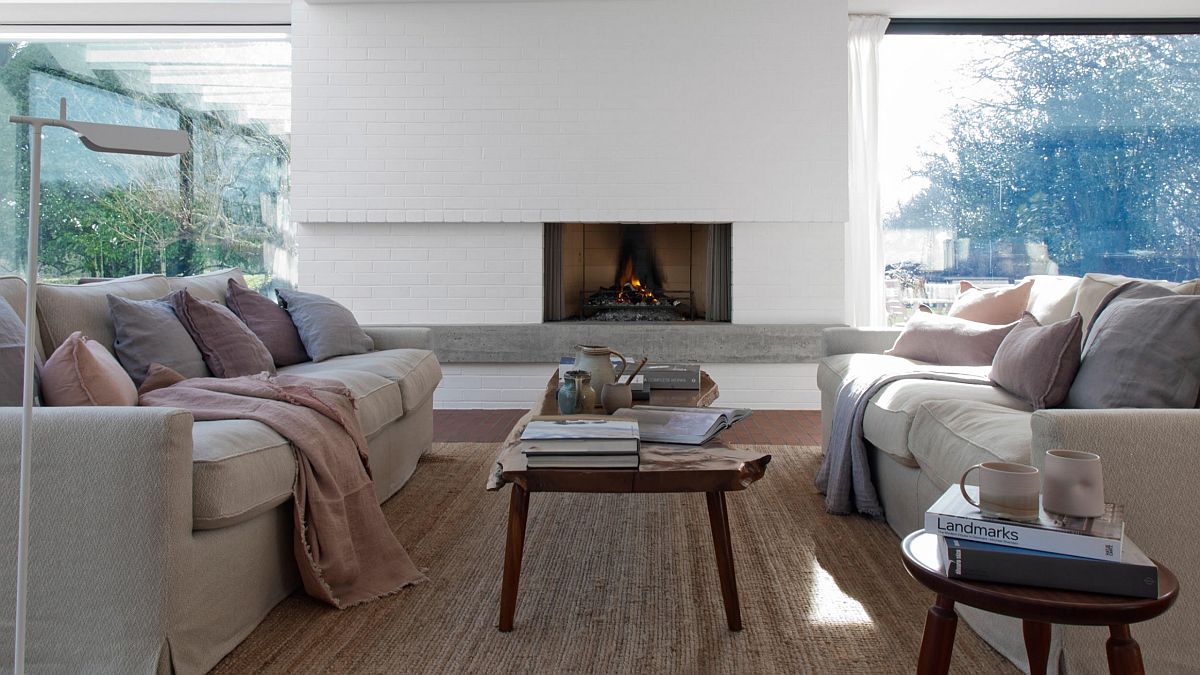 The very simple building is also driven by economics of construction. The superstructure consists of a timber frame that was erected onsite. Spans as well as the width of the house are decided by the performance restrictions of standard timber truss components. Fenestration is generated by floor-to-ceiling gaps in the timber façade.
RELATED: Casa LLP: Eco-friendly Modern Home Fits in With Forest Topography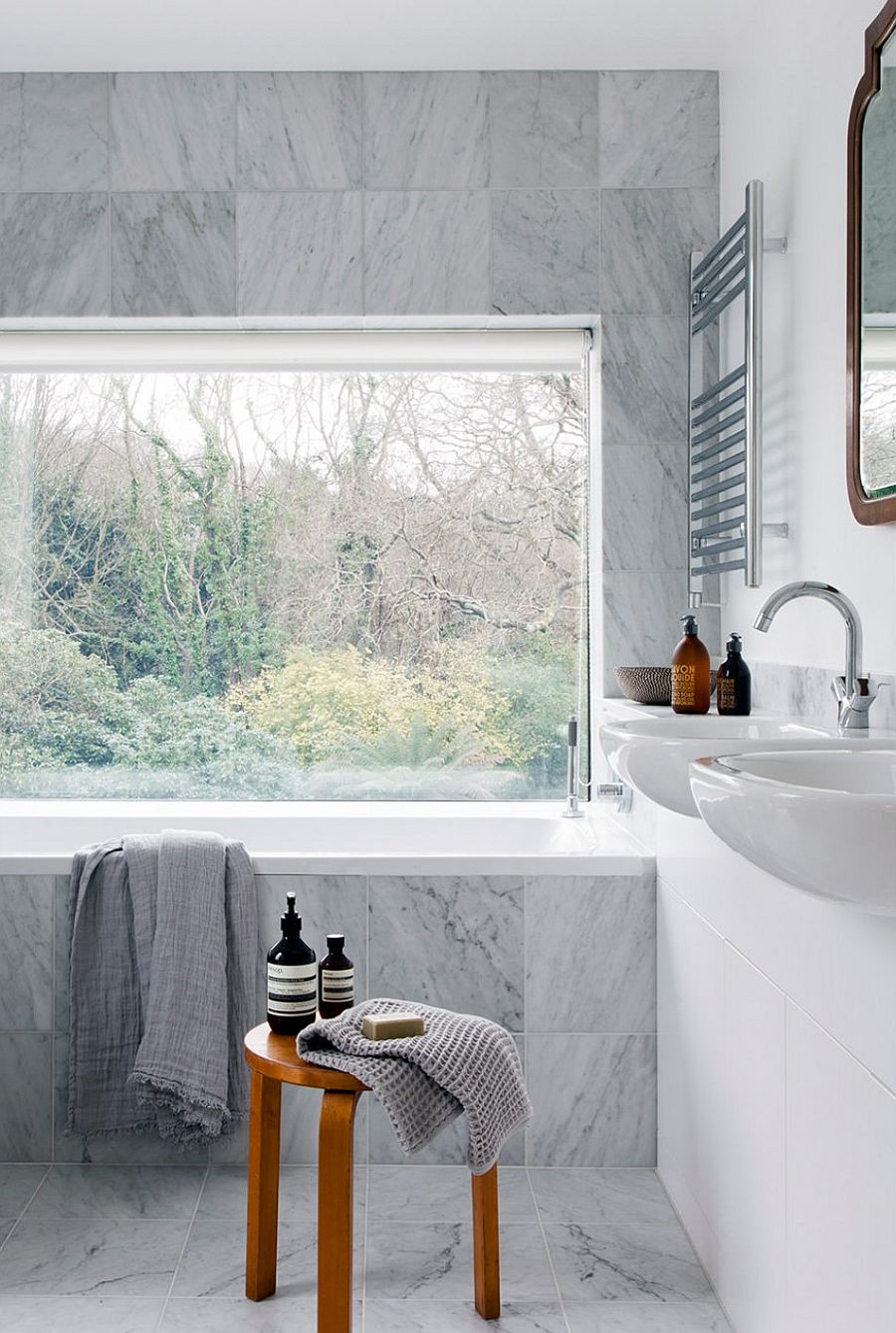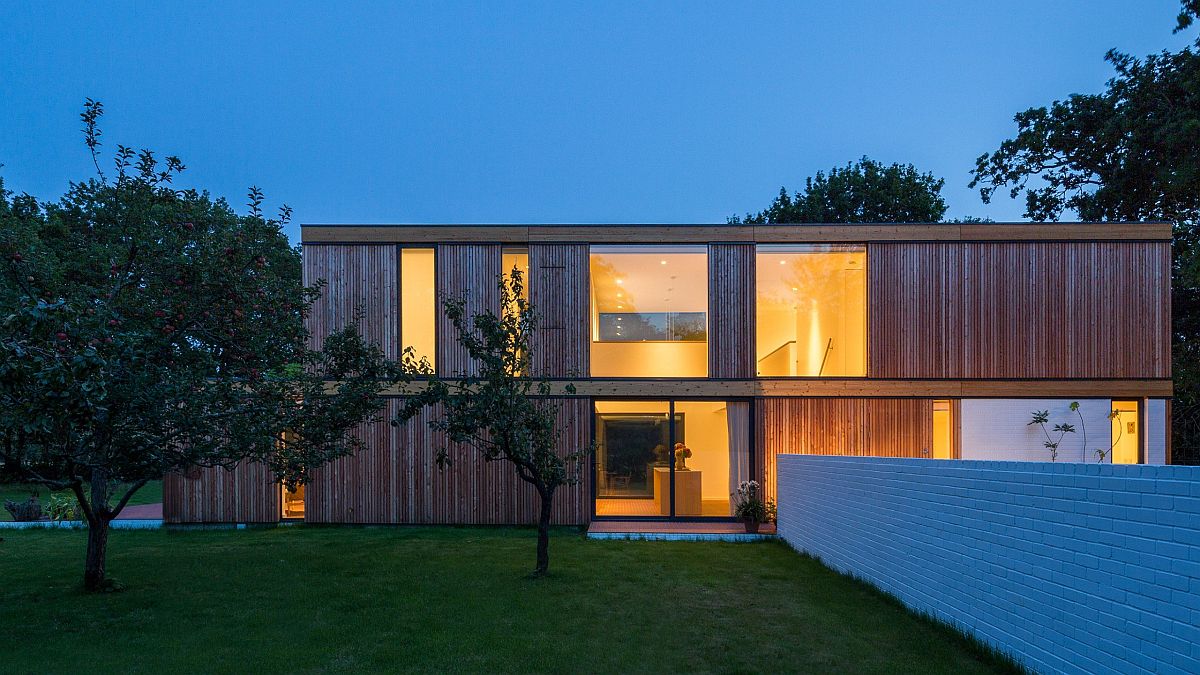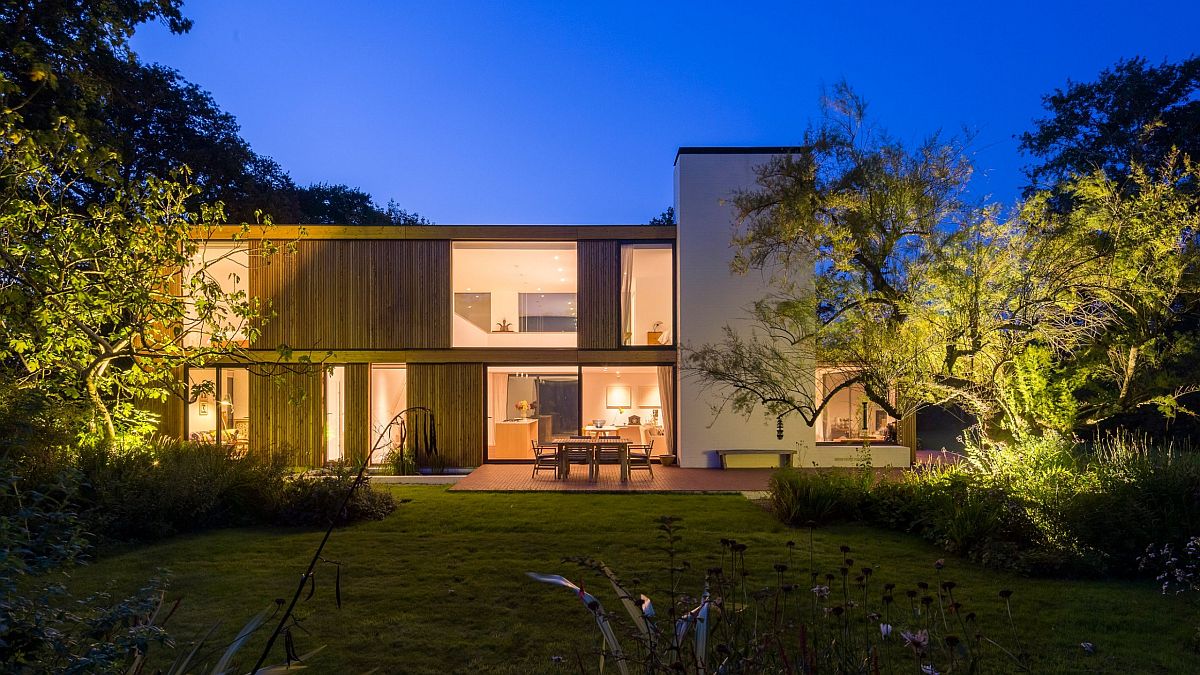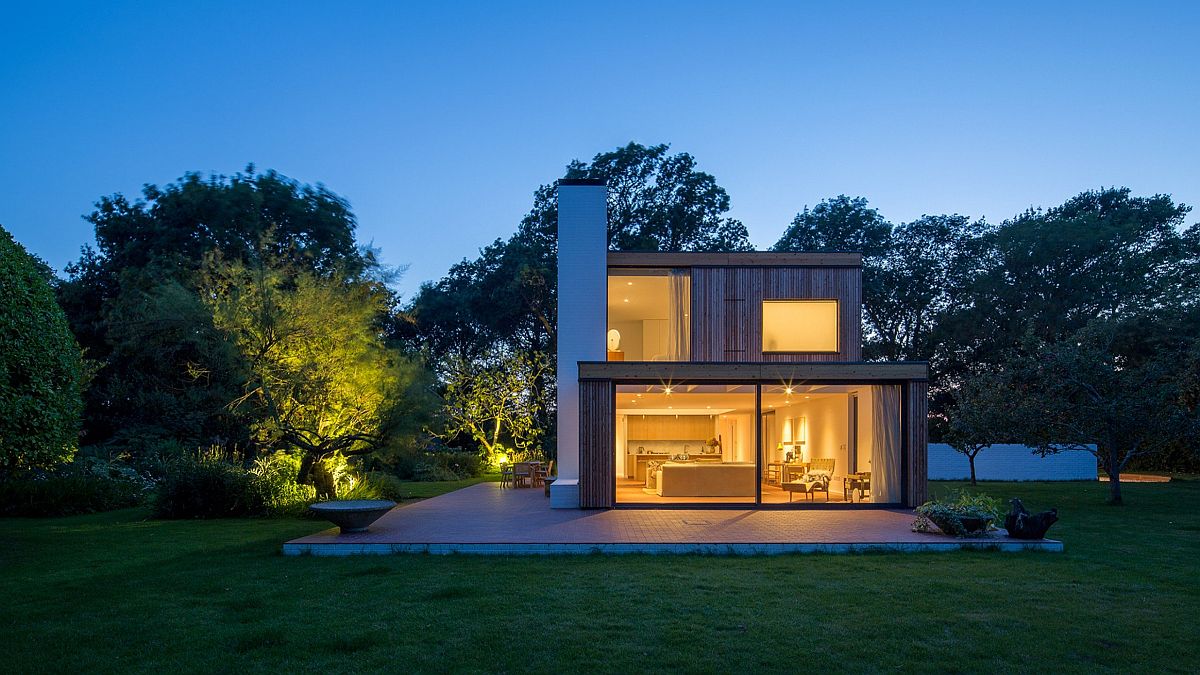 You're reading Woodpeckers: Holiday Home in UK on the Edge of a Forest, originally posted on Decoist. If you enjoyed this post, be sure to follow Decoist on Twitter, Facebook and Pinterest.