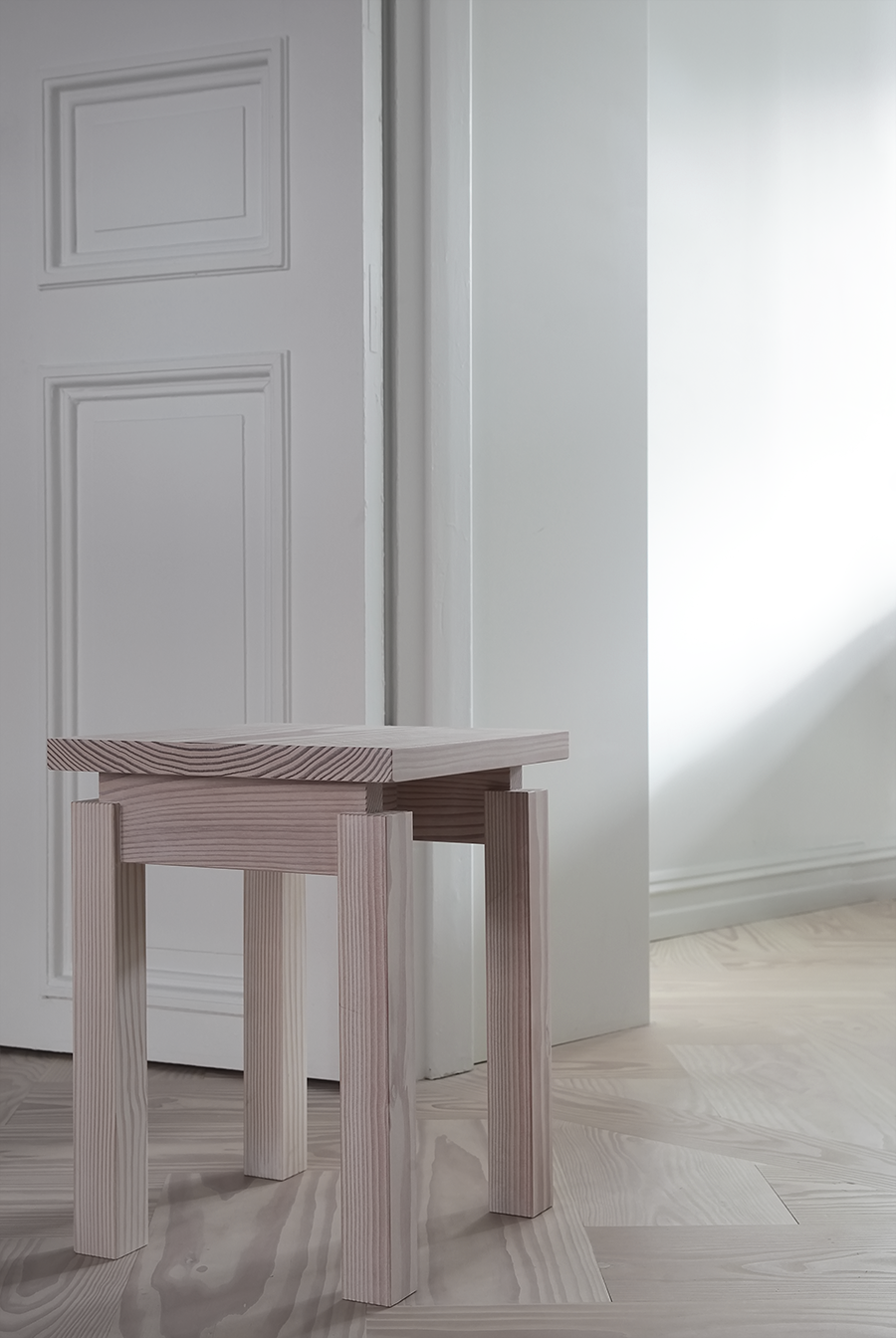 Earlier this week this beautiful stool arrived on my door. The result of the workshop I attended at the Dinesen factory this spring with Design Studies where I got to make my own stool in Dinesen Douglas fir designed by DS. Photos from my visit at the factory here. The Danish duo Design Studies first furniture collection is called the Dinesen Collection, a celebration of the beauty of Dinesen wood. Simple, functional furniture – the collection consist of a stool, a bench, a daybed, a stand and a table, seating also available with upholstery crafted in Sørensen Leather. I got to choose the treatment of the wood as well, white oil, to go with my floors. The minimalistic design of the stool makes it versatile and I can easily see it being used both as a stool, a side table, bedside table and more. Multifunctional furniture is always the best choice for small space living!
Dinesen wood is also used for kitchens and storage furniture lately in addition to the traditional and renown flooring. See more from Reform and Picky Living.
Elisabeth
The post WOOD ON WOOD appeared first on ELISABETH HEIER.