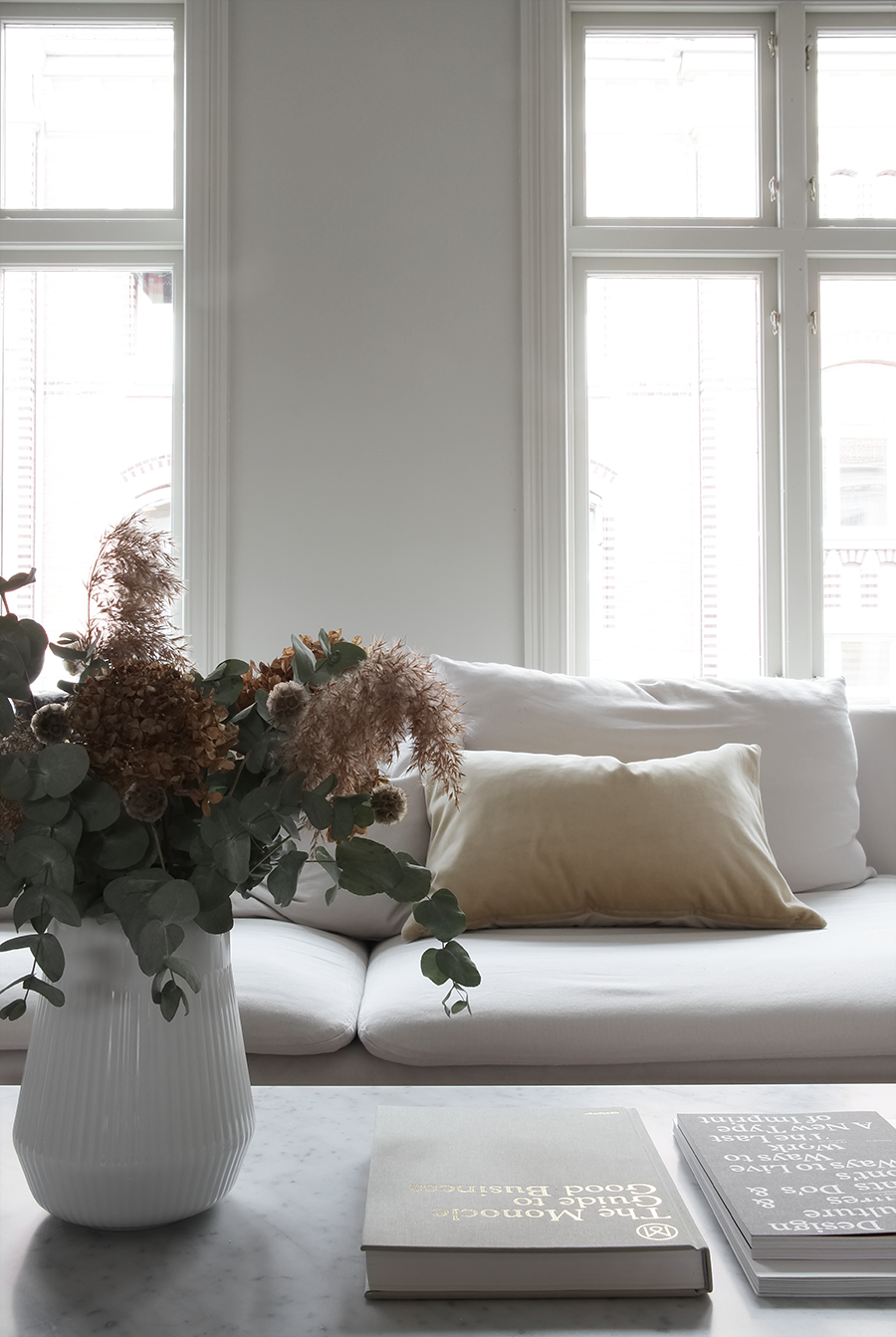 In paid partnership with Eva Solo 
I´ve partnered up with Eva Solo to show you how beautiful dried flowers can look like. No need for fresh flowers every weekend when dried ones is both sustainable and nice looking. To make a bouquet of dried flowers I´ve saved up flowers from my bouquets the last few weeks. Not every type of flower is suitable, just save the ones that looks ok when drying – and put them carefully together in a vase.
The Legio Nova vase from Eva Solo is new this fall, comes in two sizes and has the characteristic fluted style like the rest of the Legio Nova series. The vase is made of high quality porcelain and comes with a 10-year porcelain warranty.
To win a Legio Nova vase, size 21,5 cm as in photo, simply hop over to Instagram with this link – and follow my instructions there. 
Elisabeth
The post WIN A LEGIO NOVA VASE FROM EVA SOLO! appeared first on ELISABETH HEIER.