Shabby chic is an interior design style that embraces a worn, lived-in look. There's something comforting yet beautifully curated about shabby chic. Throw in soft colors, a mix of vintage and new decor, and feminine accents, and a picture begins to emerge. Today we're exploring shabby chic and its history, sharing a collection of beautiful photos in the process. Perhaps you have a firm understanding of this beloved design style, or maybe you've found yourself asking, "Exactly what is shabby chic?" Keep reading to discover inspiration for your next design project, as well as where to shop for shabby chic finds…
Shabby Chic Style
The term "shabby chic" originated in the 1980s. In design, this was a time when opulence and decadence were taking center stage. From elegant penthouses to corporate lobbies filled with gleaming marble and brass, sleek style was easy to find. It makes sense that an alternative look would emerge, filled with history-rich pieces that showcased chipping paint, as well as vintage finds boasting feminine style. Shabby chic was born!
RELATED: 50 Delightfully Stylish And Soothing Shabby Chic Bedrooms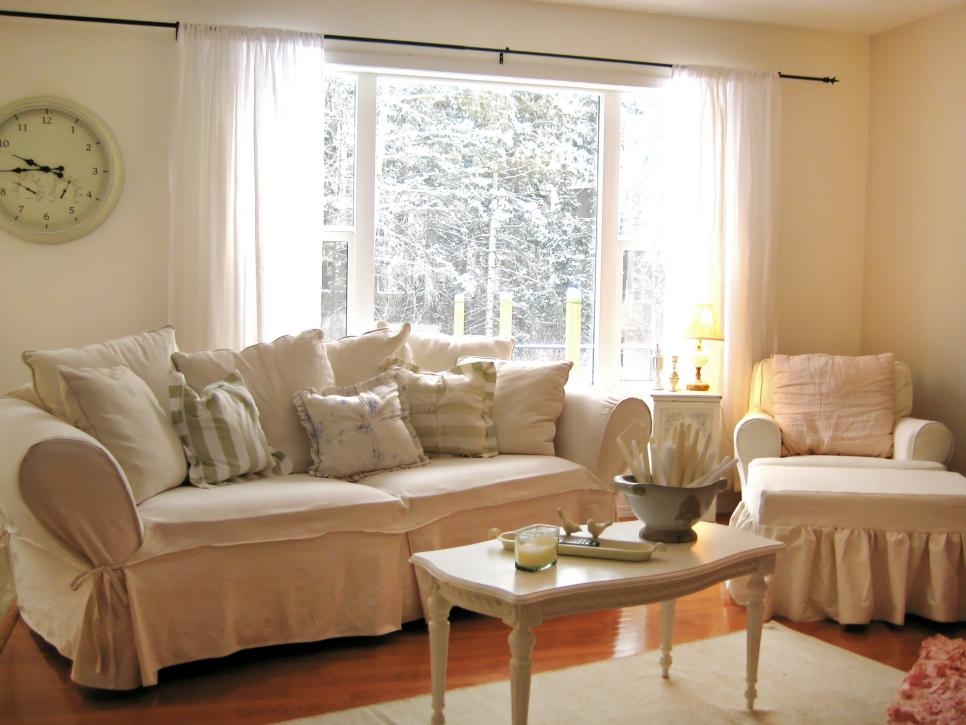 There are a variety of elements that help characterize shabby chic style. For starters, worn furniture creates an antique look. Some of the furnishings are true antiques, revealing layers of paint as the outer coats begin to peel. In other cases, the furniture is distressed, which involves sanding and other techniques that give the furniture an aged look. Special glazes and finishes can also create a piece with a sense of history.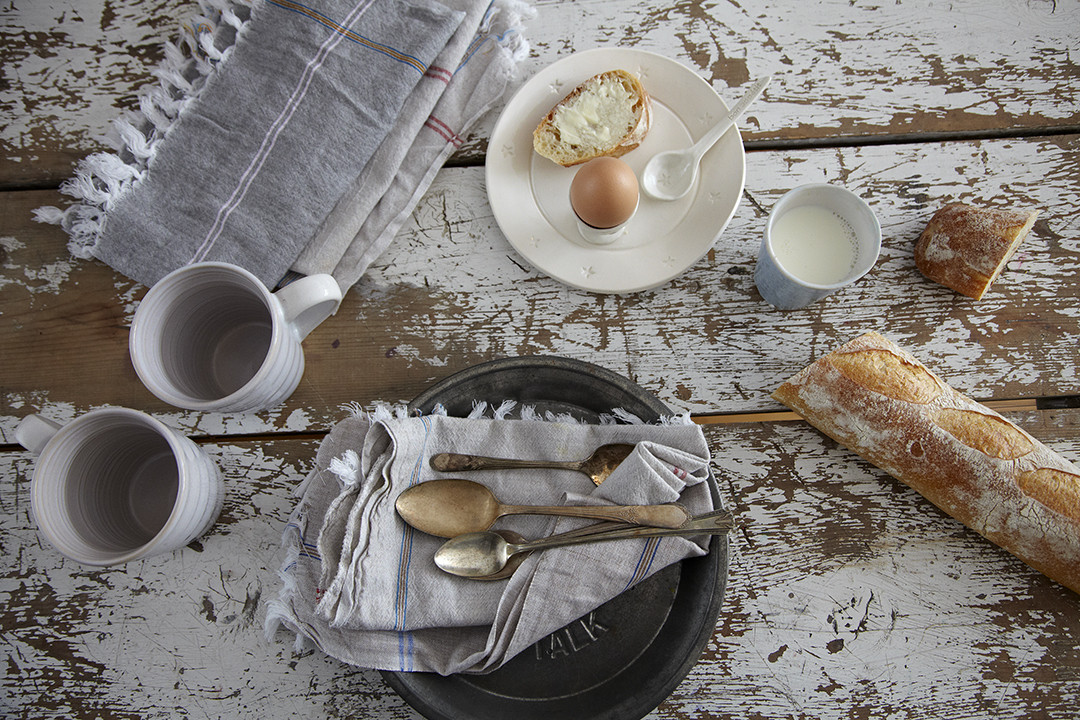 Comfy fabrics are popular when it comes to shabby chic, with cotton and linen being top choices. Feminine, floral patterns are often showcased, and vintage fabrics can serve as beautiful accents. Slipcovers are also a key trait of shabby chic style, and they were popularized by Rachel Ashwell, who we'll learn about in the next section.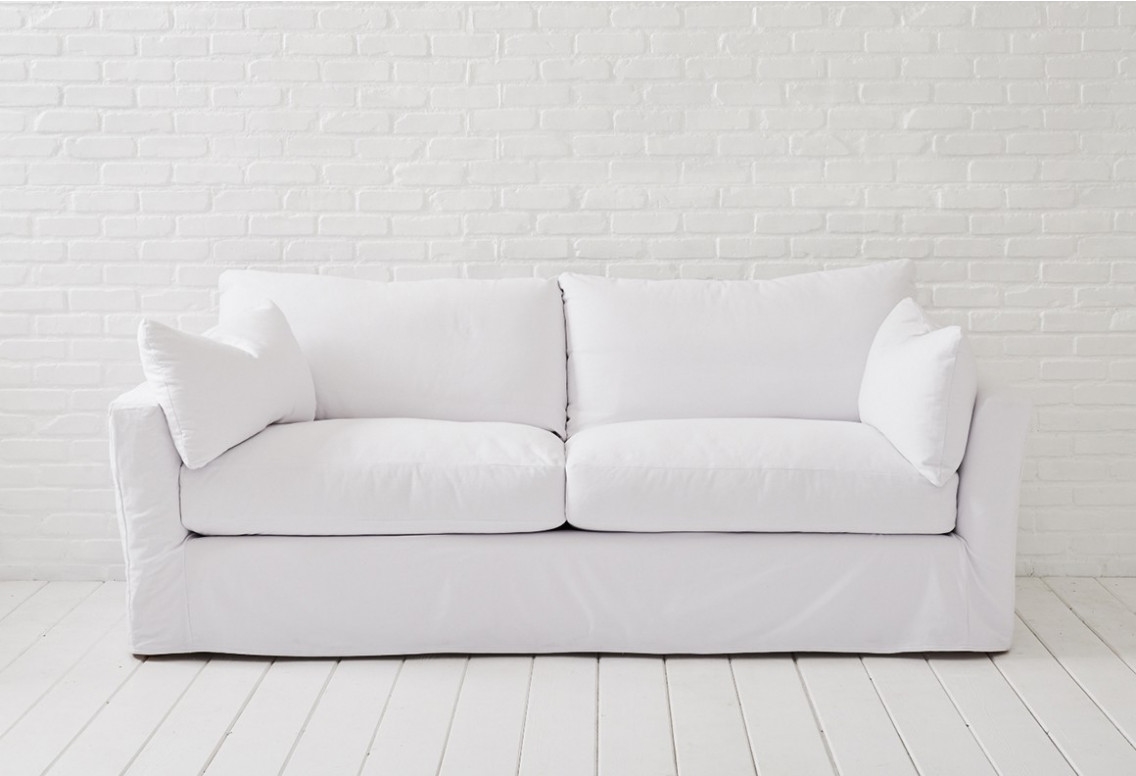 Soft hues reign in the shabby chic interior. Bright white and beige are ever-popular, as are pastels such as pink, lavender and light blue. Yet vivid shades like turquoise can also be found, especially when it comes to painted furniture.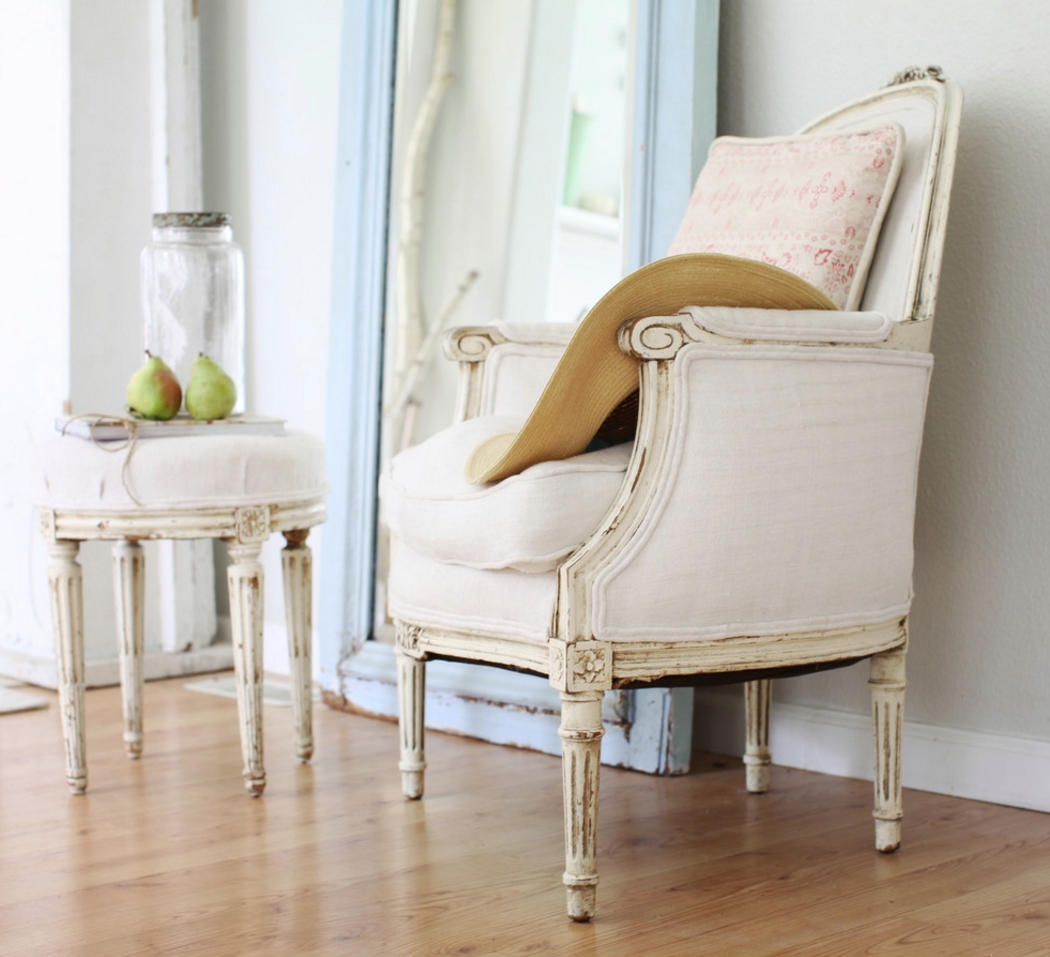 Don't forget about the role vintage accessories play in shabby chic spaces! Whether they are true vintage and antique items (chandeliers, china, etc.) or brand new items that look vintage (napkins, glassware, and more), the overall effect is charming yet accessible.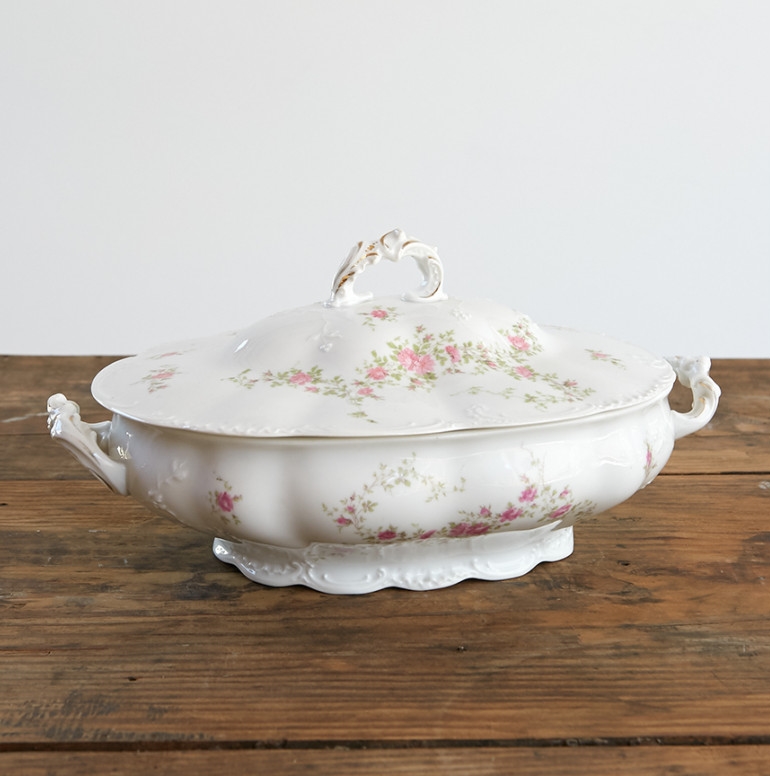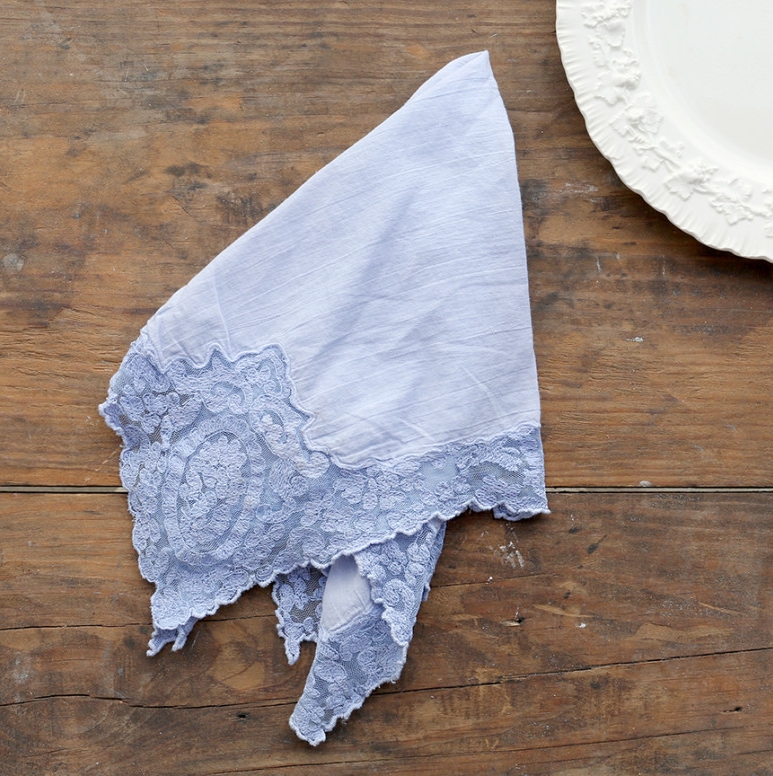 Rachel Ashwell
It's hard to talk about shabby chic without acknowledging the role that Rachel Ashwell played in its rise to popularity. While the style began in England in the 1980s, Rachel Ashwell opened her first store in California in 1989. It was here that she popularized her famous slipcovers, which were placed over flea market furnishings. Bringing shabby chic to the forefront of the design community, she also brought an array of flea market finds into the public eye, creating a second-hand look that was undeniably elegant. Yet relaxed. And therein lies the magic!
RELATED: 50 Resourceful and Classy Shabby Chic Living Rooms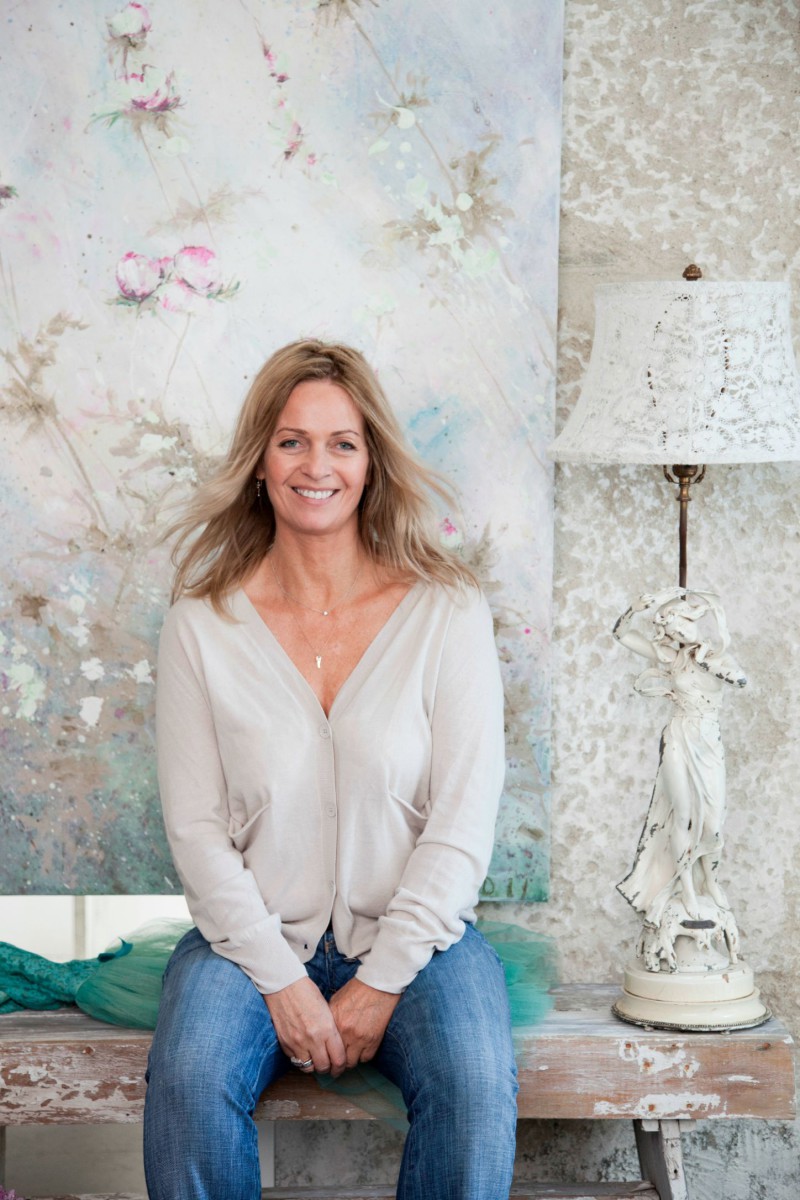 In this 2011 interview with Inc., Ashwell describes the Shabby Chic formula as "cozy, comfortable, vintage, and pretty". Coming from the woman who revolutionized the style, that's a formula we're willing to trust!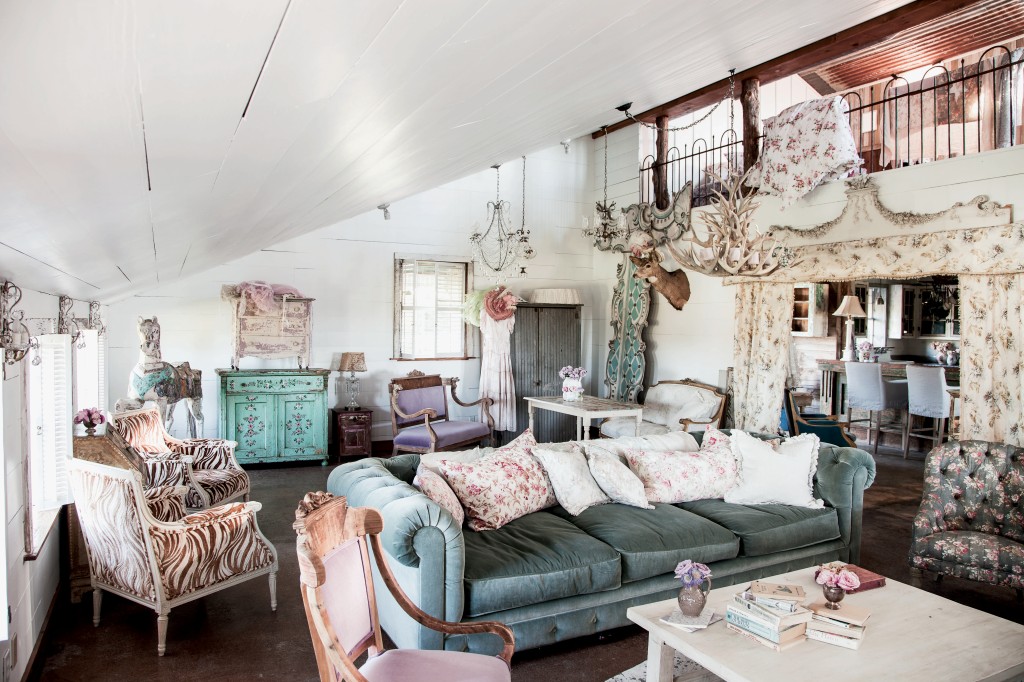 Rachel Ashwell has seen her business boom, file for bankruptcy, and enjoy a revival, which has included the opening of Shabby Chic Couture stores, as well as an ongoing collaboration with Target.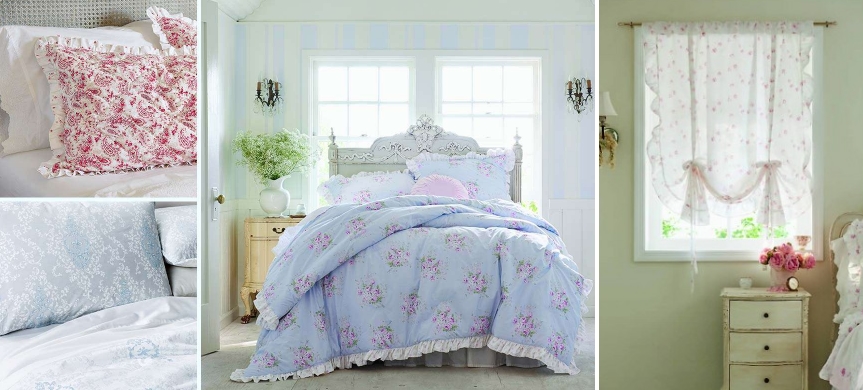 Not to mention, in 2011, she opened The Prairie by Rachel Ashwell, a bed and breakfast in Round Top, Texas. Below you will find photos of this beautiful B&B: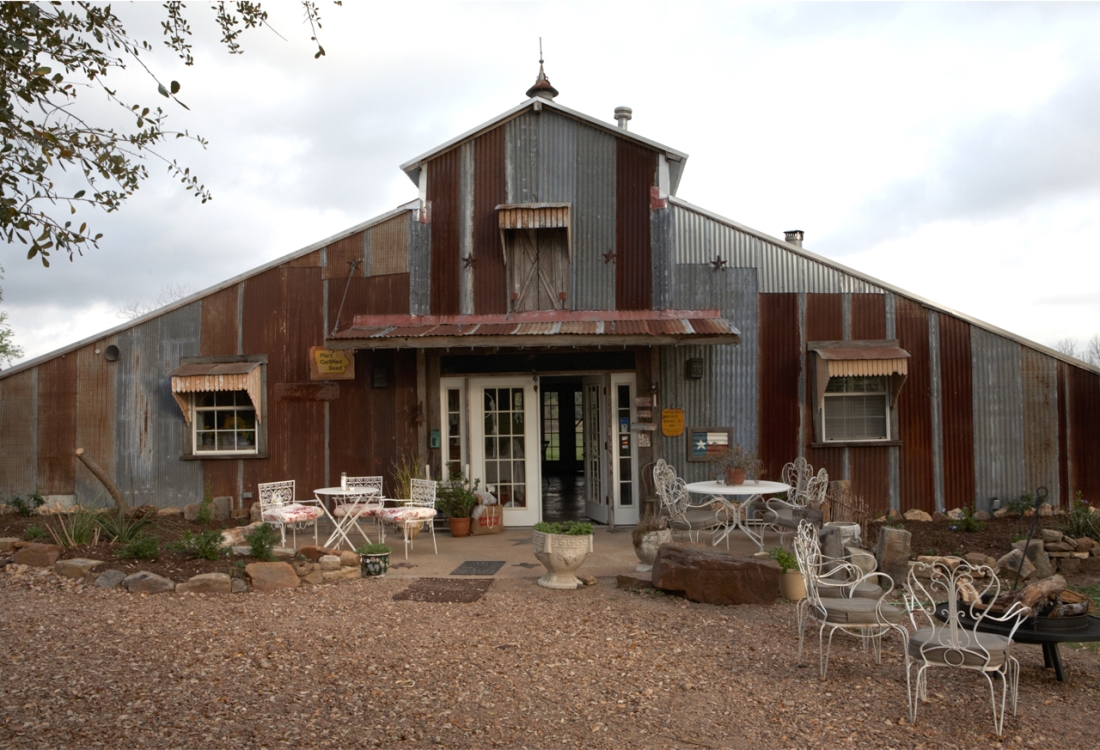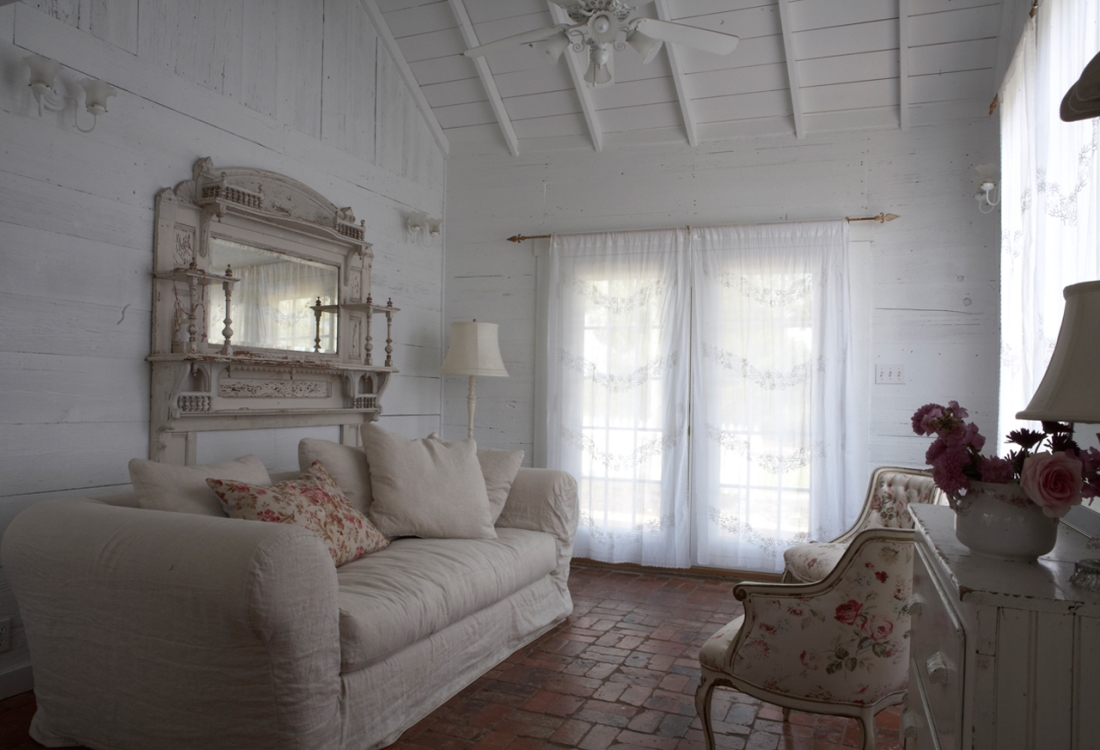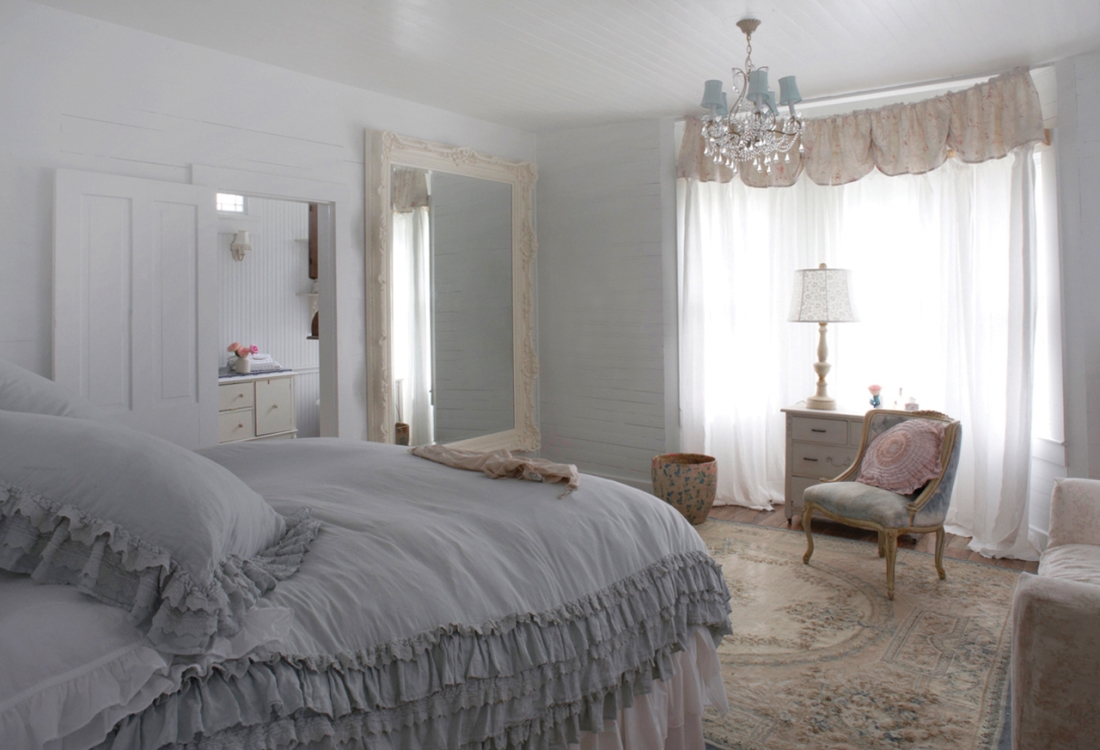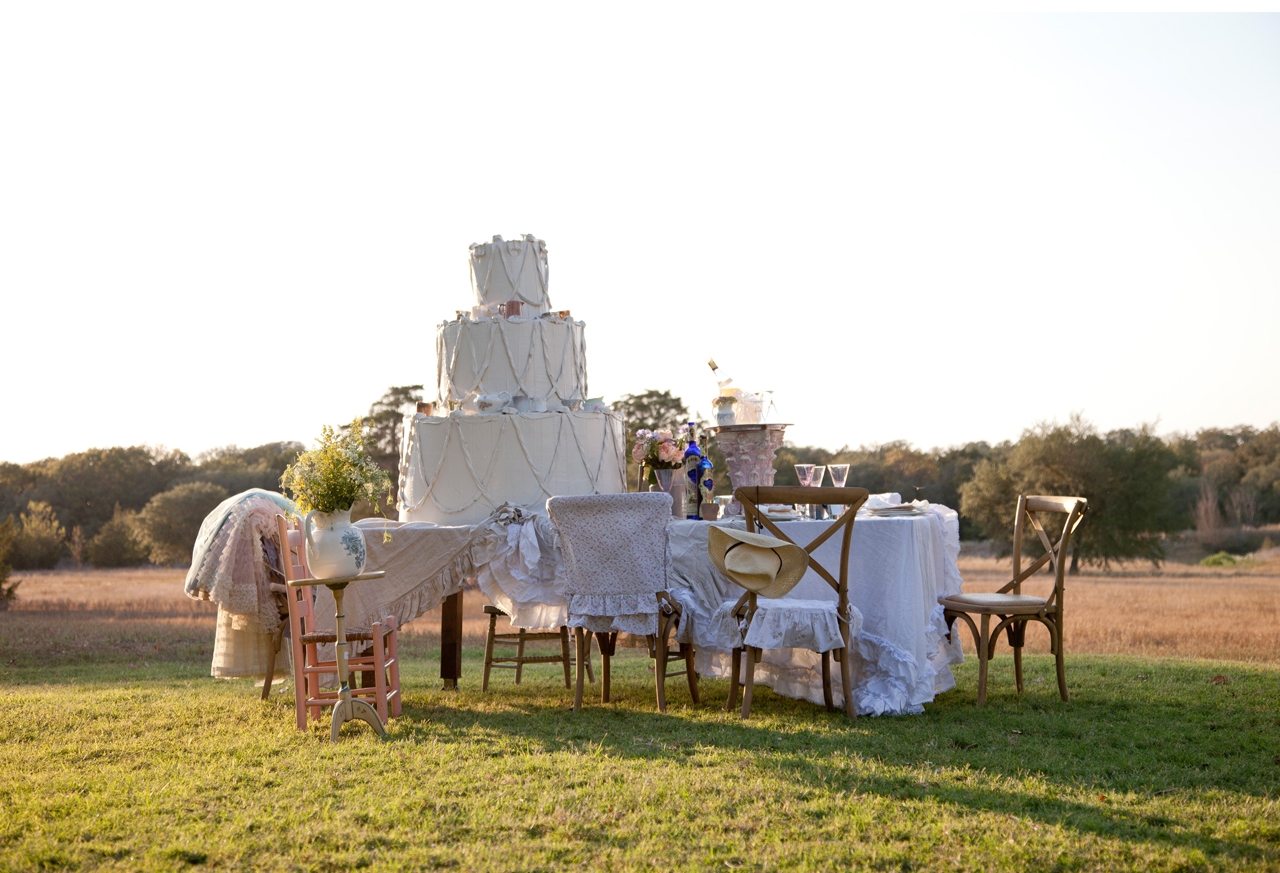 Shopping for Shabby Chic
If you're wondering how to get a shabby chic look, you can start by following Rachel Ashwell's above-mentioned formula: cozy, comfortable, vintage, and pretty! Mix old with new, but make sure furnishings are comfy. Bring on the slipcovers! Estate sales, antique shows and flea markets are great places to find the "old". And as far as the new… it never hurts to browse Rachel Ashwell's Shabby Chic Couture site! Here are some of our favorite offerings:
RELATED: 50 Fabulous Shabby Chic Kitchens That Bowl You Over!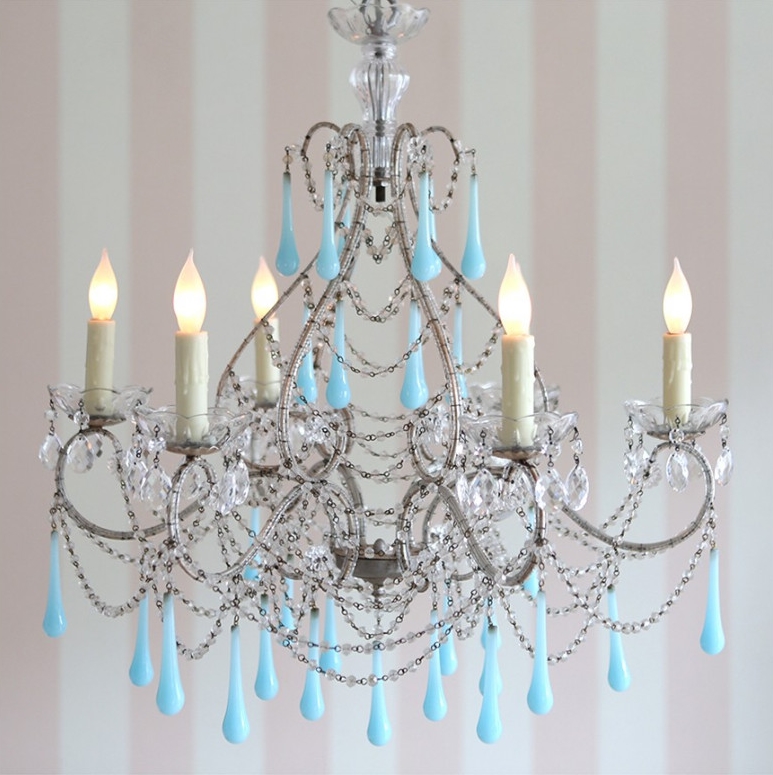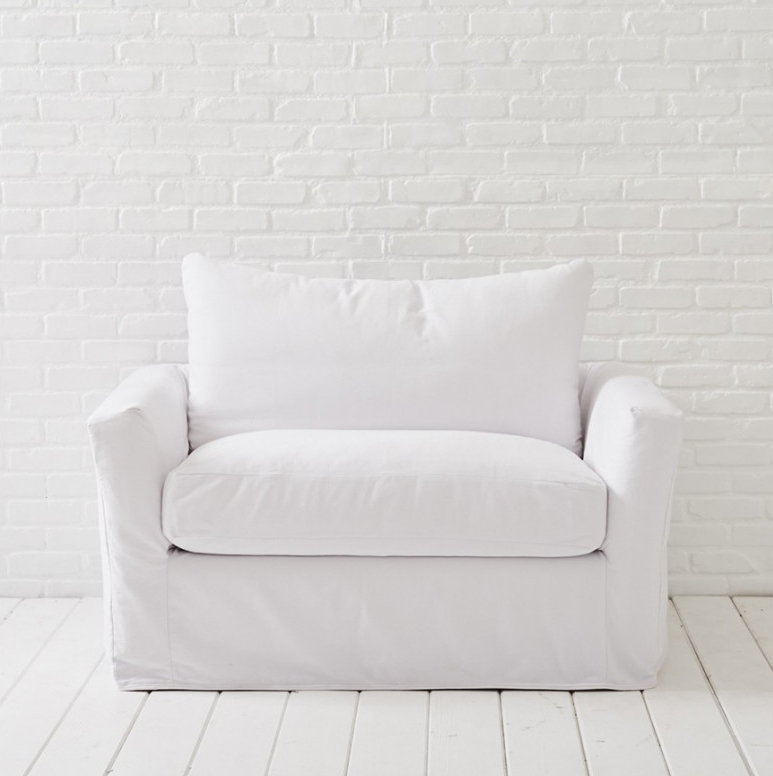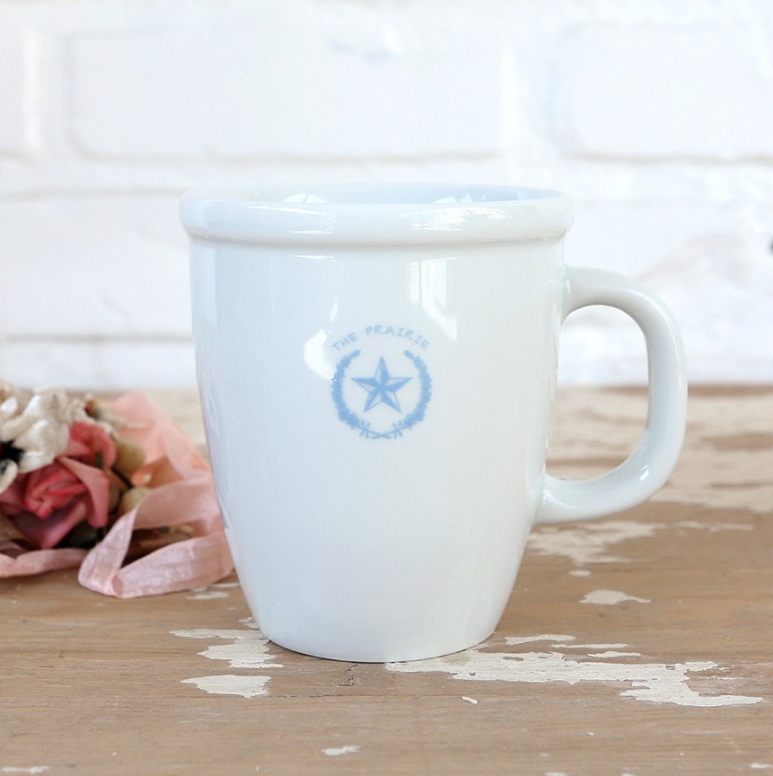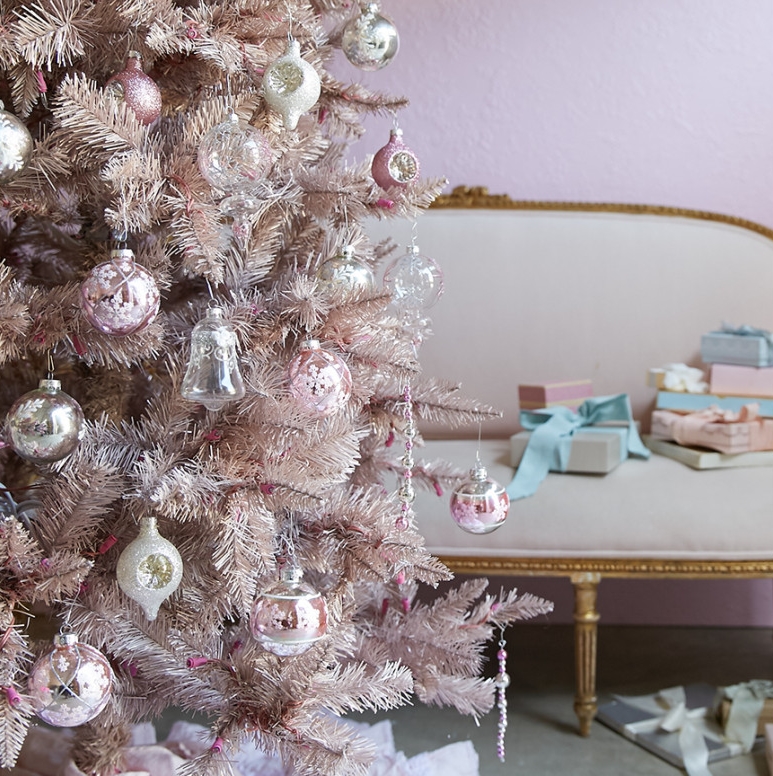 And of course, don't forget about Ashwell's collaboration with Target! In fact, you can find shabby chic decor at a range of retailers, as the style has different looks. Some renditions are more French country, while others border on bohemian. We end today's post by showcasing glassware selections from Anthropologie: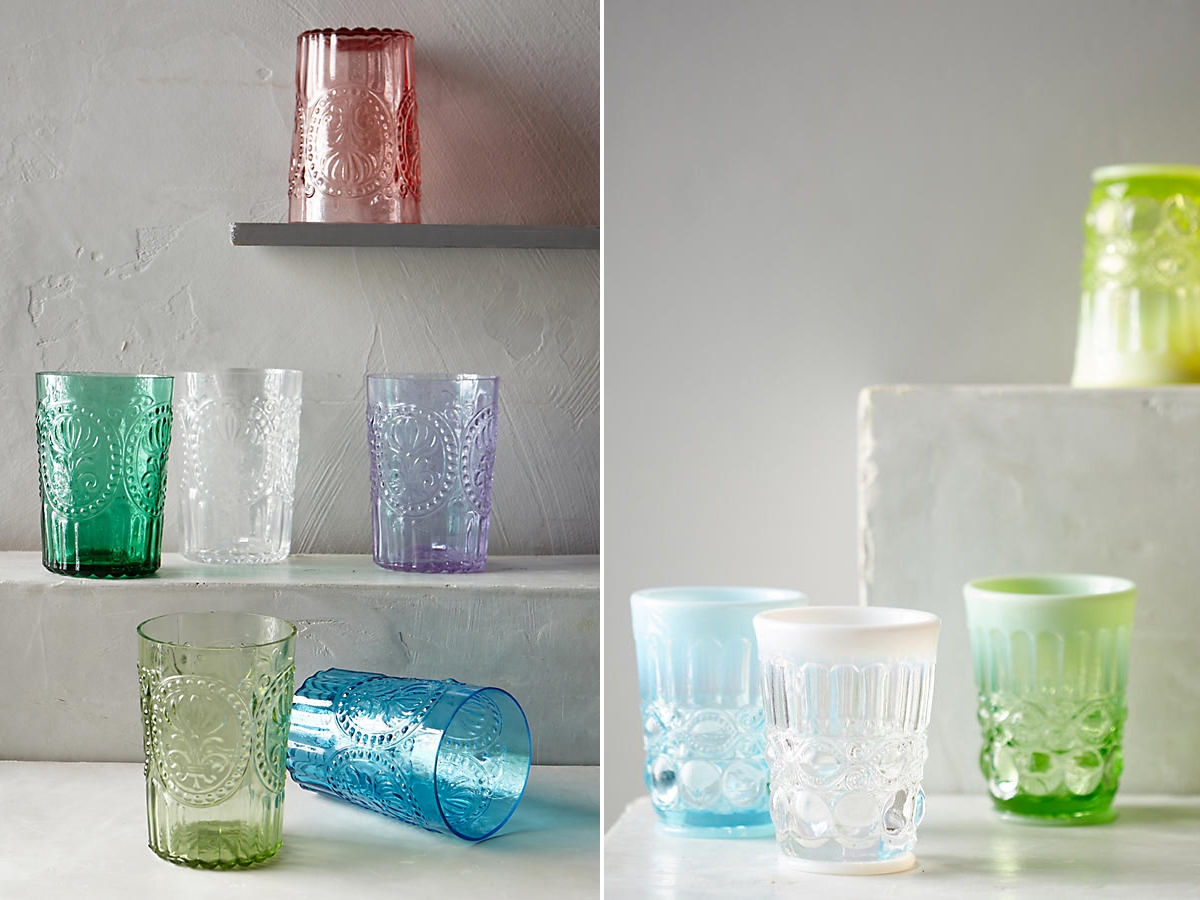 Happy decorating! There's nothing like exploring a popular design style that has experienced a rebirth in recent years. One thing is clear: Shabby chic has staying power!
You're reading What Is Shabby Chic?, originally posted on Decoist. If you enjoyed this post, be sure to follow Decoist on Twitter, Facebook and Pinterest.