How often do we think about the design of the roof when it comes to home design? It definitely does not top the list of design aficionados and many of us just tend to accent that flat, linear plane as the roof. But the creative folk at Seeley Architects had an entirely different vision in mind as they started to chalk up plans for the spectacular Lauriston House in Kyneton, Australia. Allowing the landscape to visually become a part of the interior using a glazed structure, the architects brought dramatic splendor to this family residence with a sinuous roof that turns heads and evokes a sense of amazement.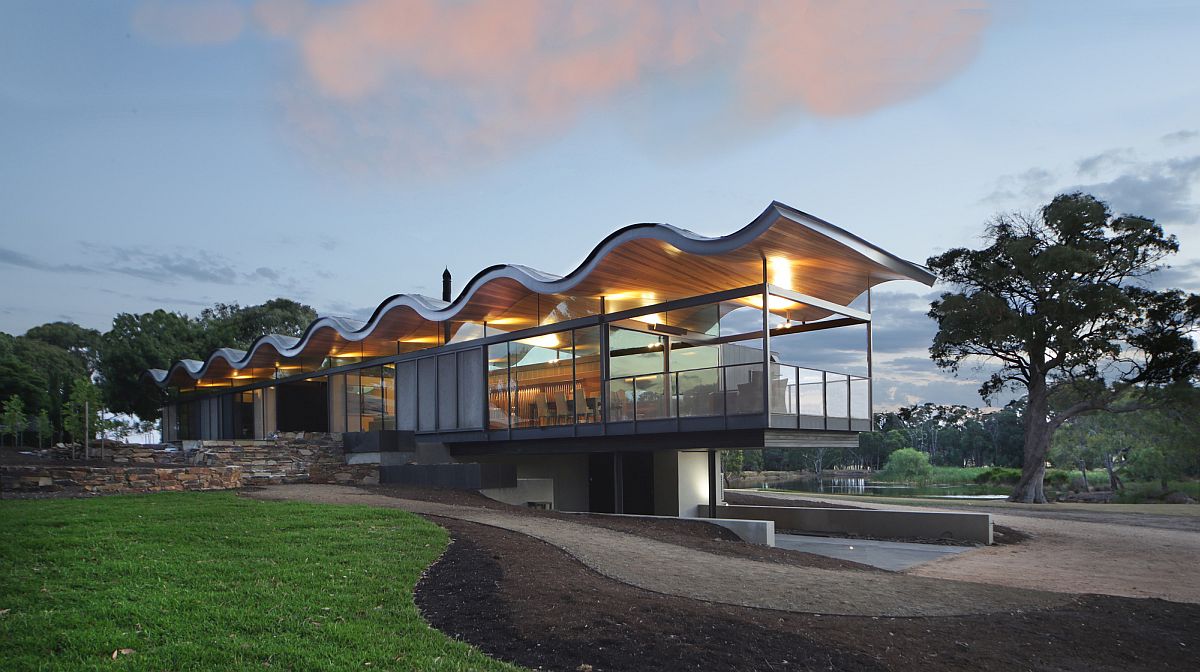 The roof seems to gently float above the structure of the house and brings with it an aura of excitement and freshness. The continuous wavy form is all you can think about until you enter into the residence and notice how the simplicity of the interior adds to its magnetic presence. At this point the roof seems even more captivating as the olive groves and giant gum trees outside fill the backdrop with constantly changing sights and sounds. The living area and the open deck are gently cantilevered above the landscape with the bedrooms connected directly with the central courtyard.
RELATED: HGTV Dream House 2013 Steals The Show With a Stylish Deck, In a Refreshing Style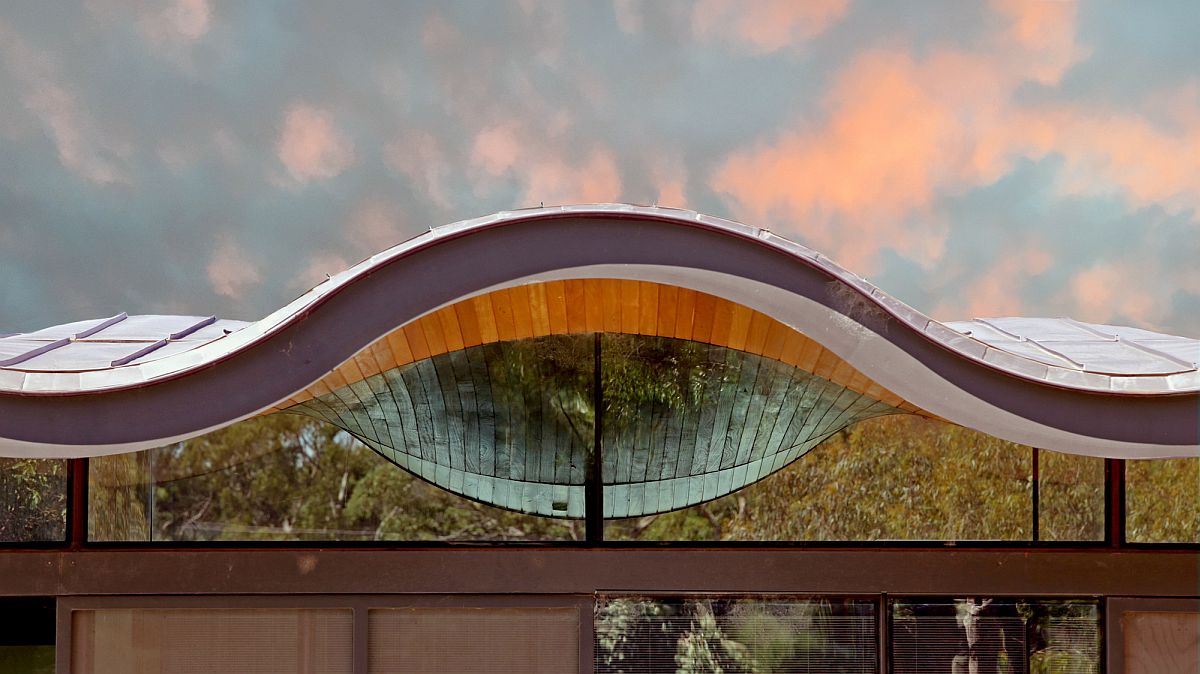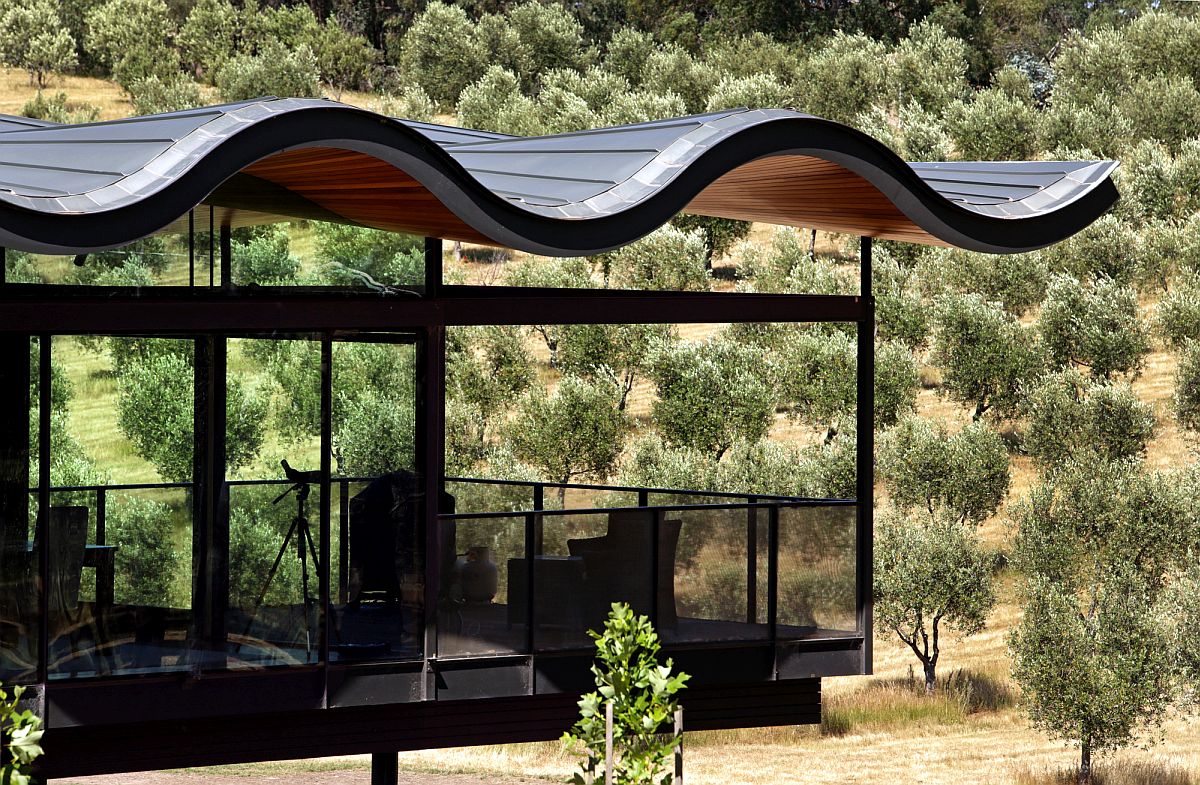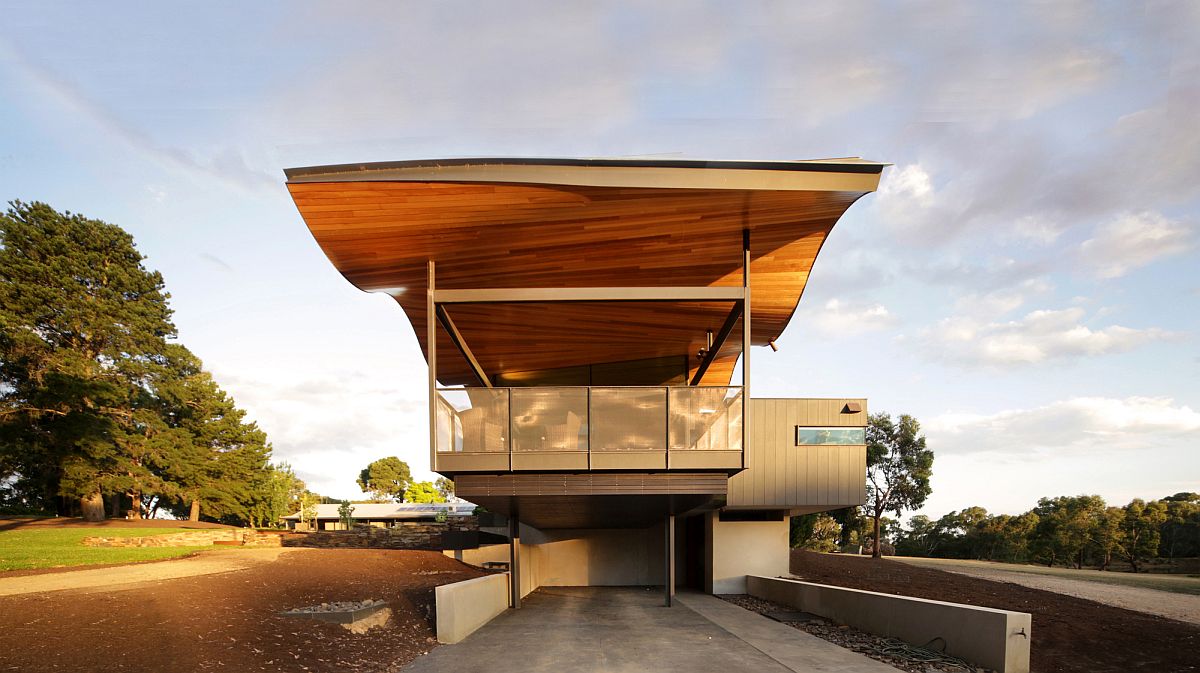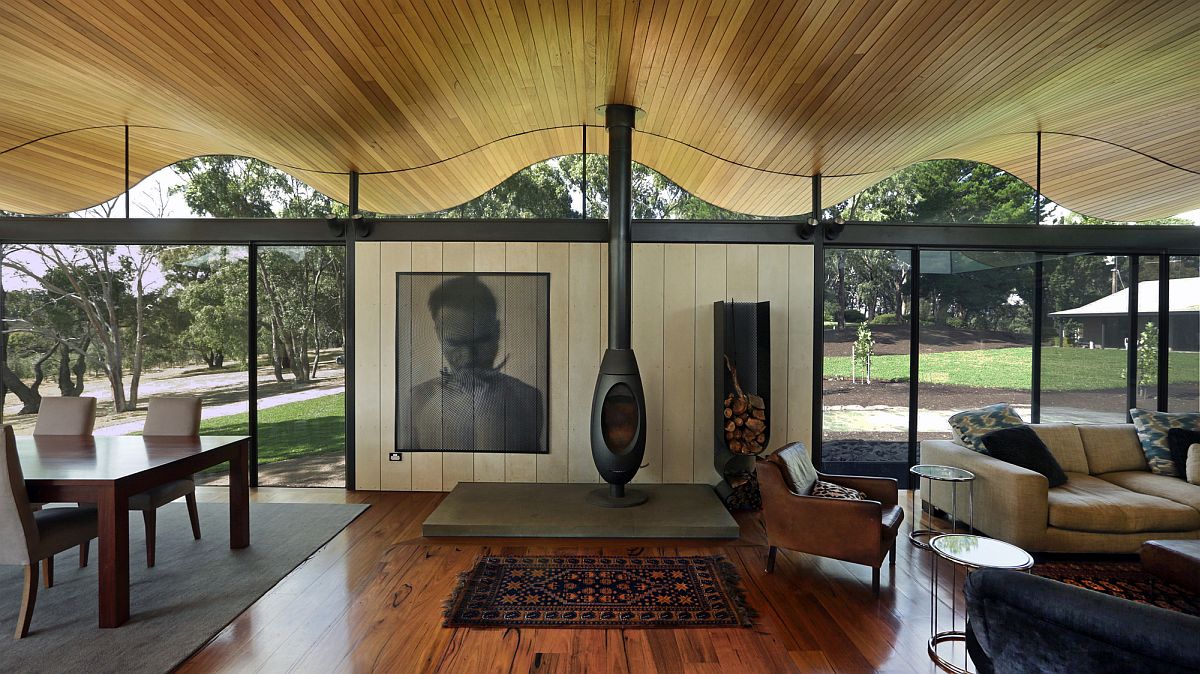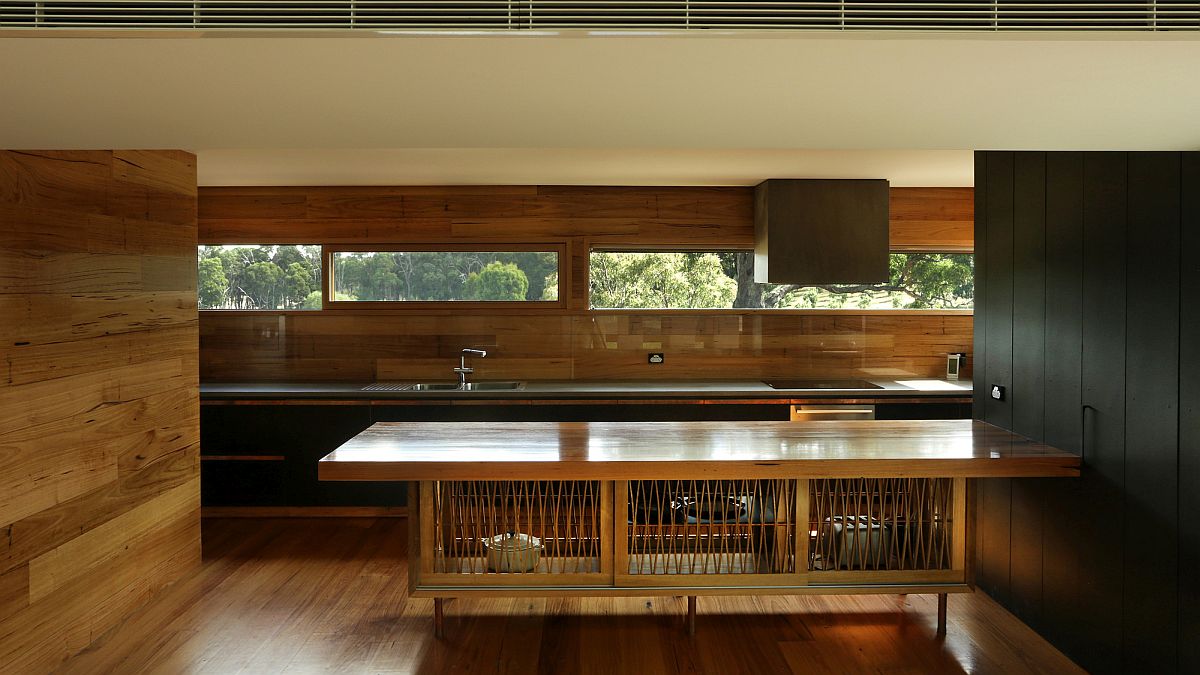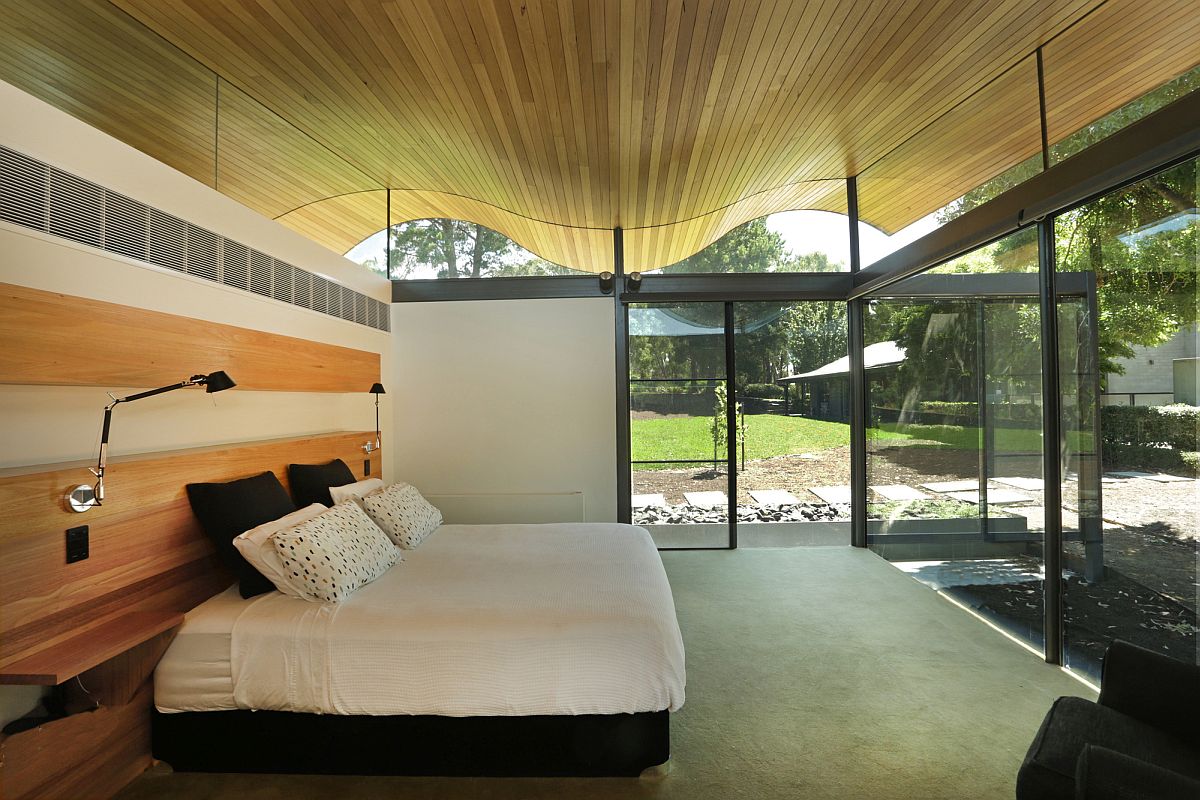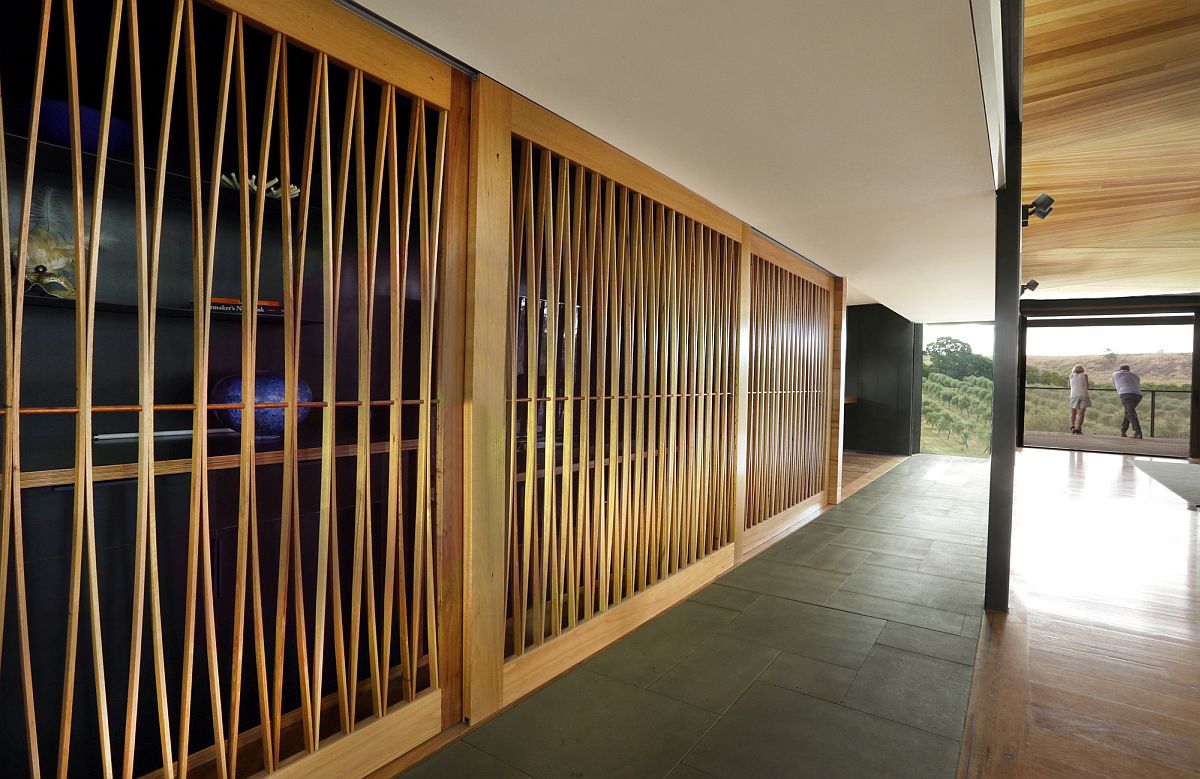 Balance between indoor and outdoor living is achieved using open spaces that flow into the garden and courtyard while the décor is kept intentionally understated. Passive solar design, a rainwater harvesting system and smart energy management add another lustrous layer of green goodness to this exquisite home Down Under that easily stands out from the pack. [Photography: Peter Hyatt]
RELATED: Sensationally Sculptural: Daring Lounge with Glazed Roof and Edible Garden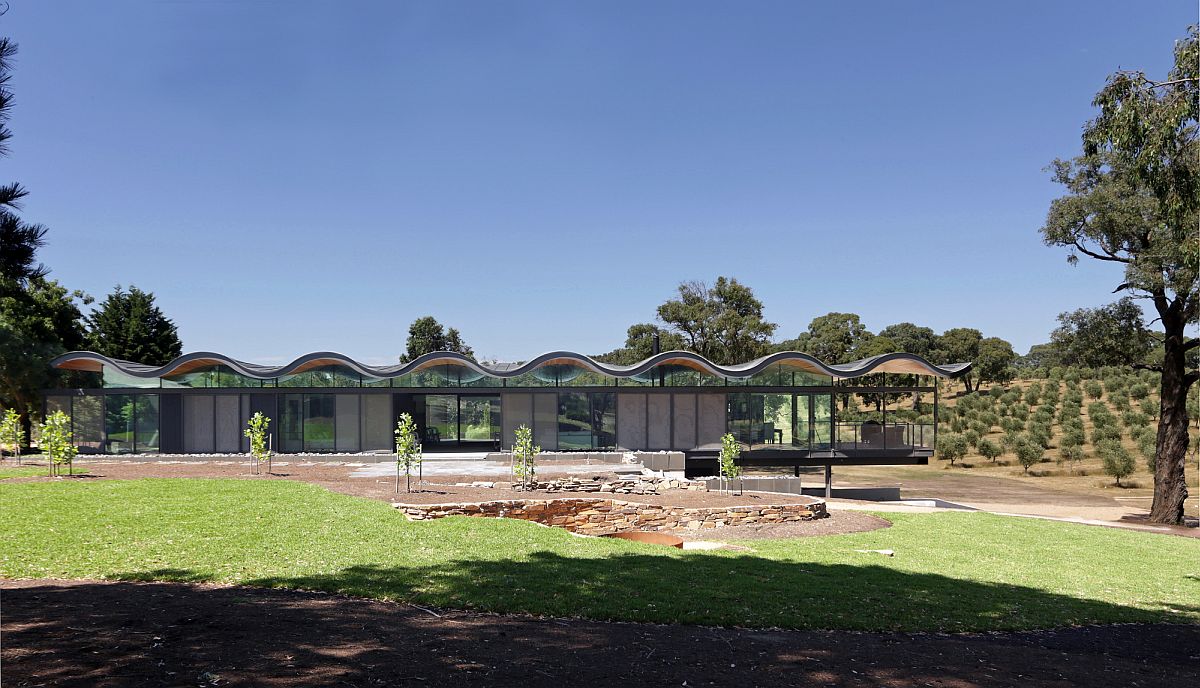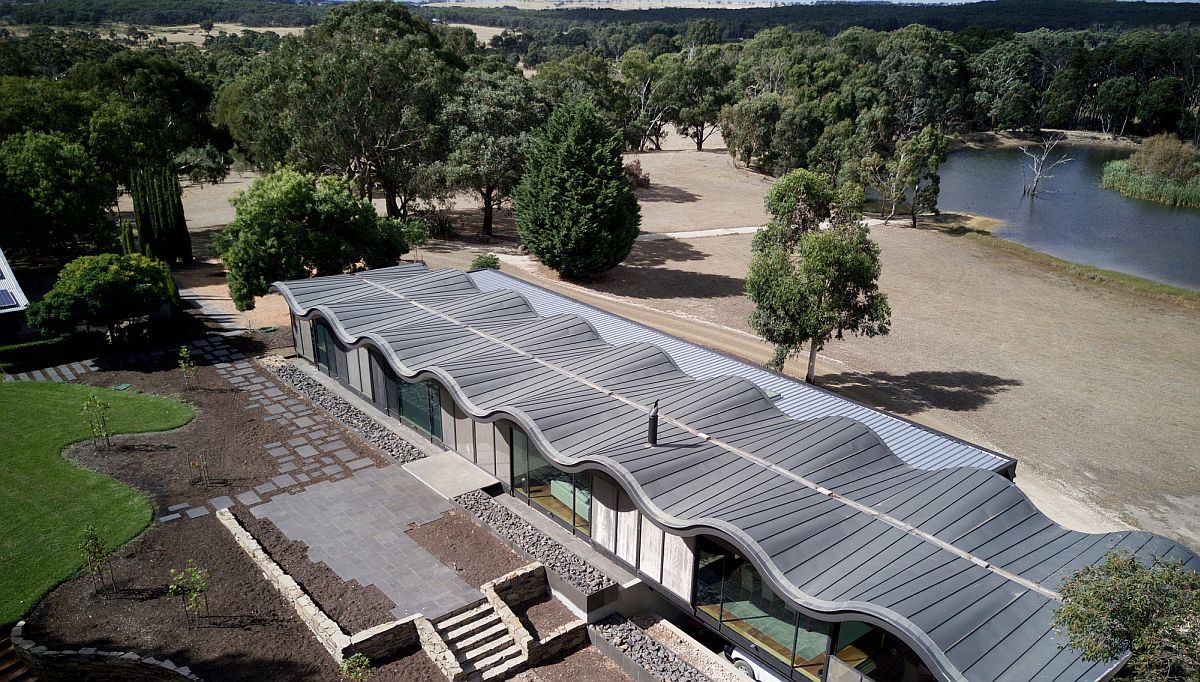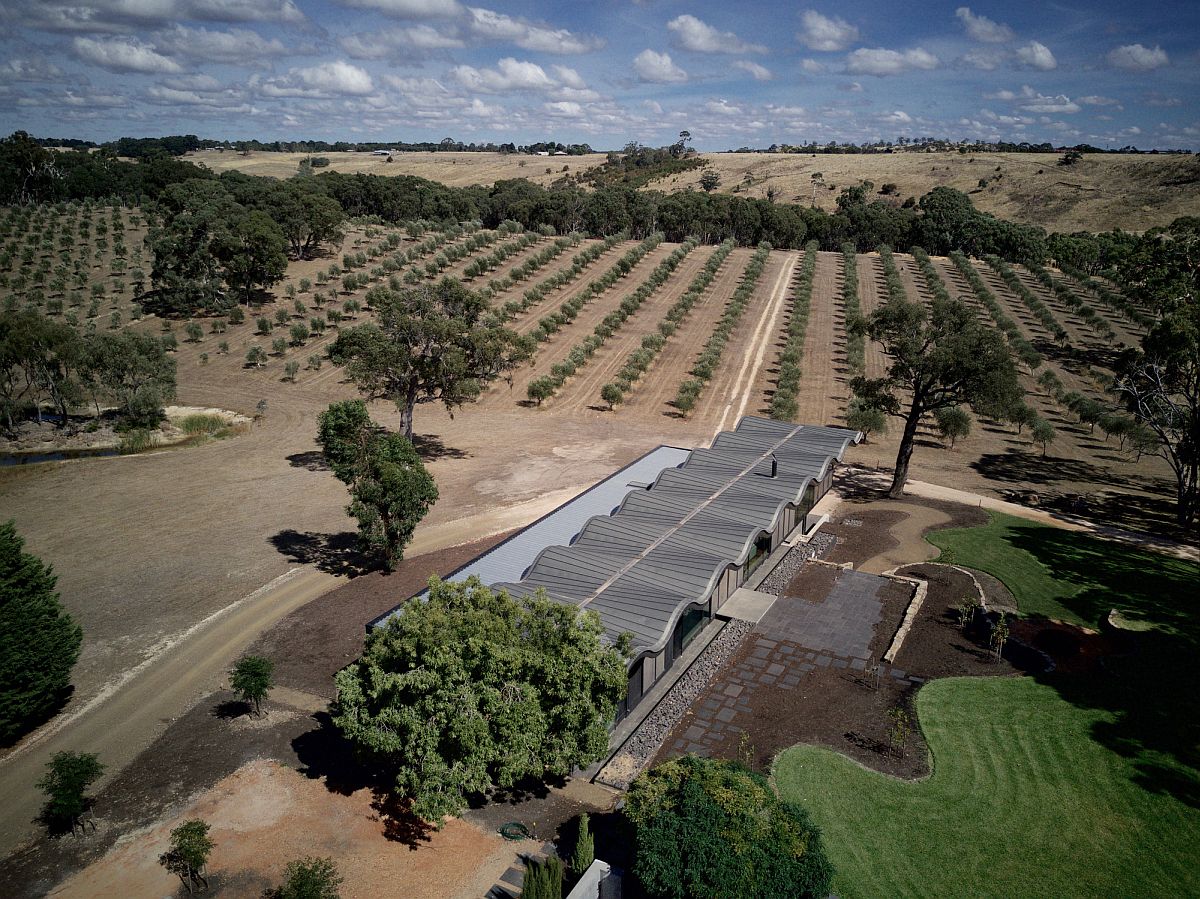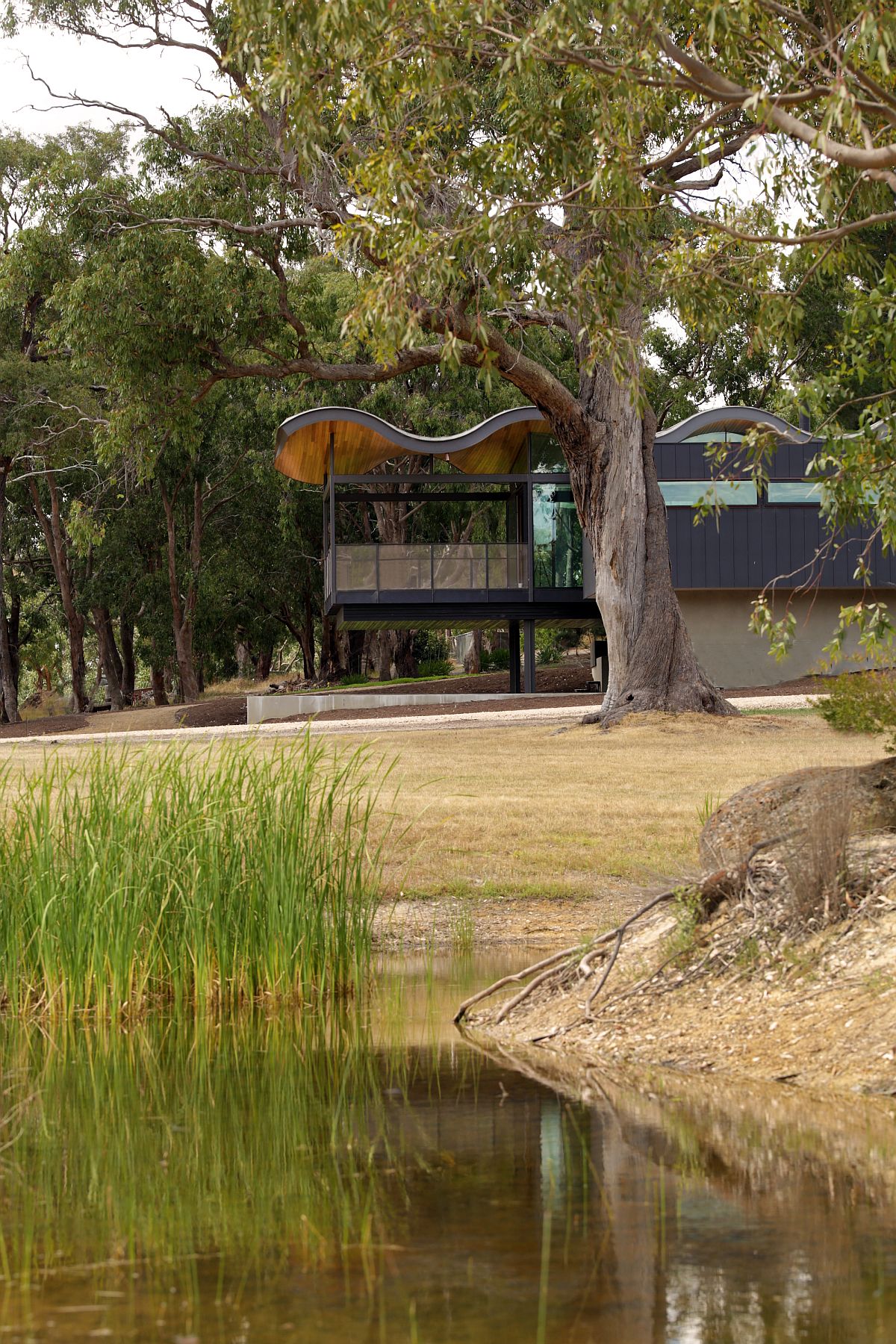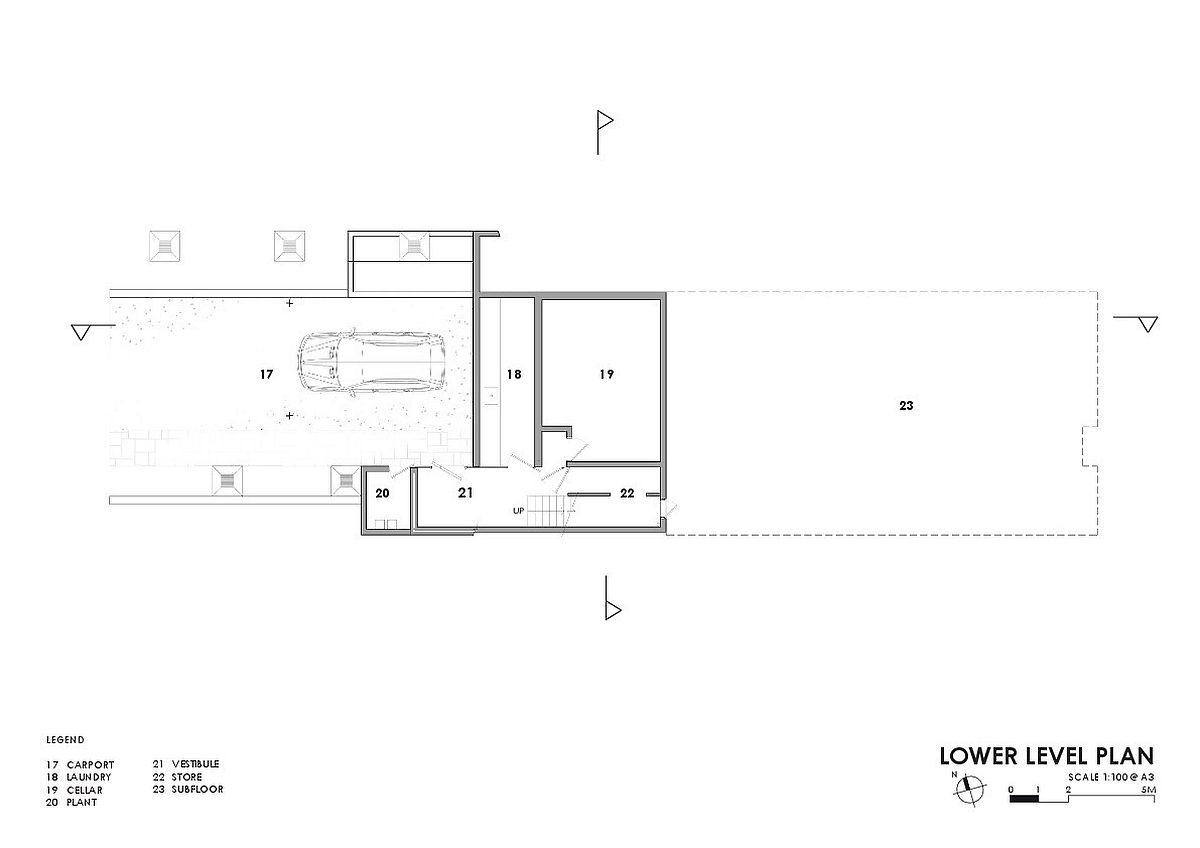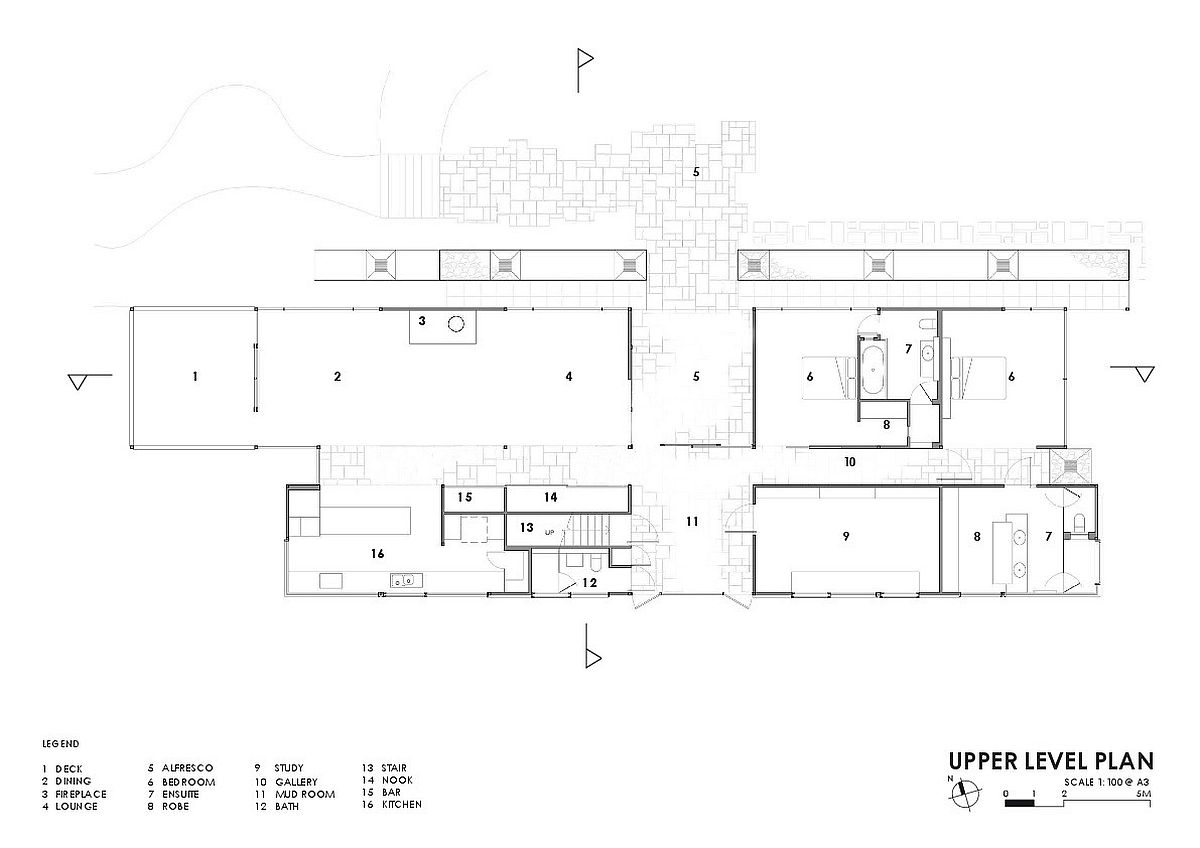 You're reading Wavy Brilliance: Stunning Sinuous Roof Steals the Show at Lauriston House, originally posted on Decoist. If you enjoyed this post, be sure to follow Decoist on Twitter, Facebook and Pinterest.