Think of home design and it is form followed by functionality that comes to mind instantly. For some reason, this has become the norm globally. Very rarely do people venture beyond these two parameters and seriously ponder over acoustics. Beyond the fabulous home theater or the spacious home studio, acoustics take a backseat to visual design almost everywhere else. But the House in Pedralbes takes an entirely different approach as its exterior, overall form and unique, curved wooden façade is shaped by a need to keep away urban noise. Designed by BC Estudio Architects, this modern residence in Barcelona sits on a lot that is close to a road with high traffic.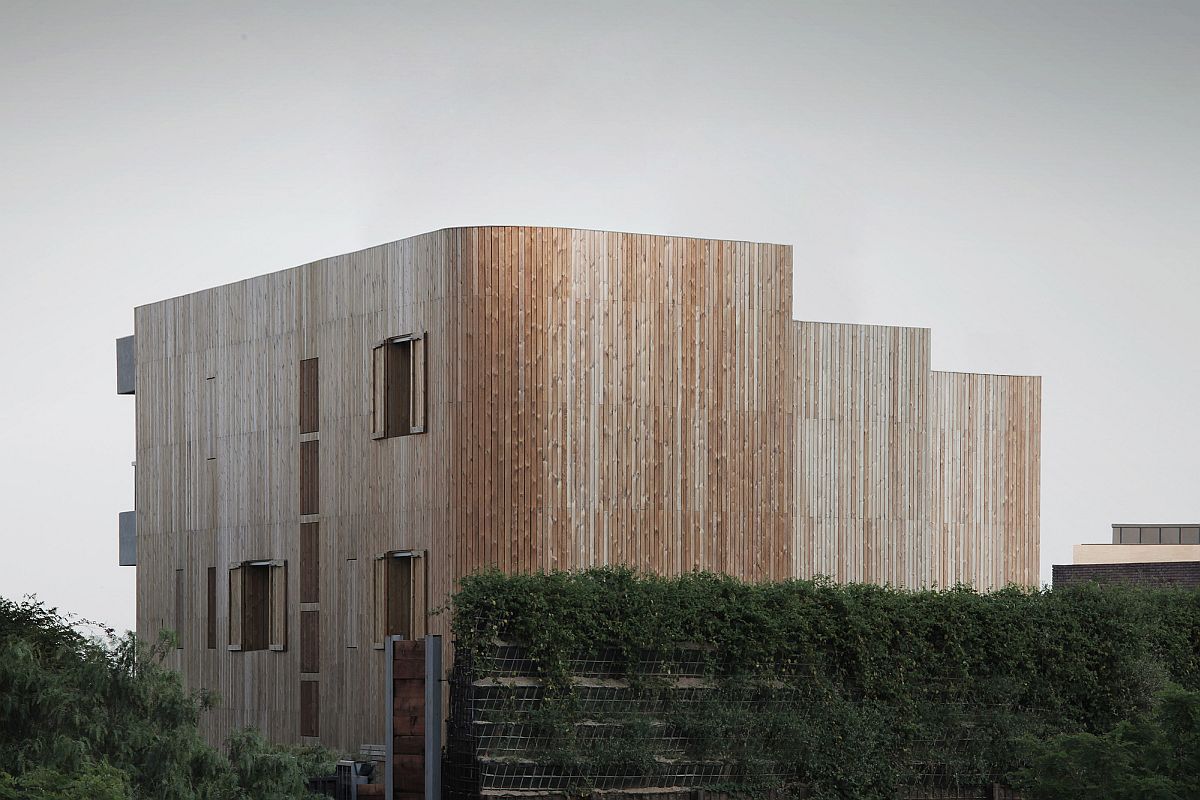 In an attempt to keep out all that noise and pollution even while giving those inside complete privacy, architects came up with a distinct wooden façade that features a curved wall along with a series of other small wall-like sections. Each of these wooden behemoths helps in creating a stylish, serene and secluded urban sanctuary even as an additional green wall adds to the overall ambiance. On the others side of the house one finds an inviting garden that becomes part of the open plan living area with kitchen and dining.
RELATED: Beautiful Blocks of Color Bring Personality to Smart Barcelona Apartment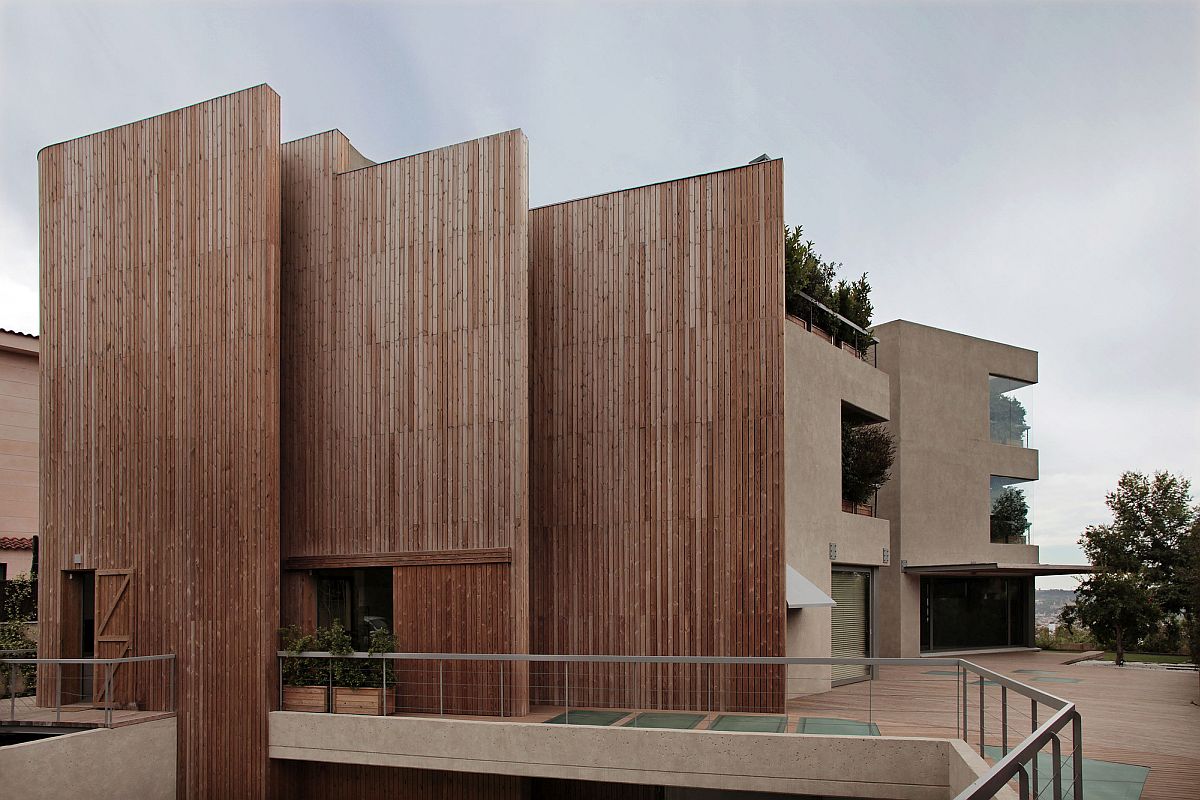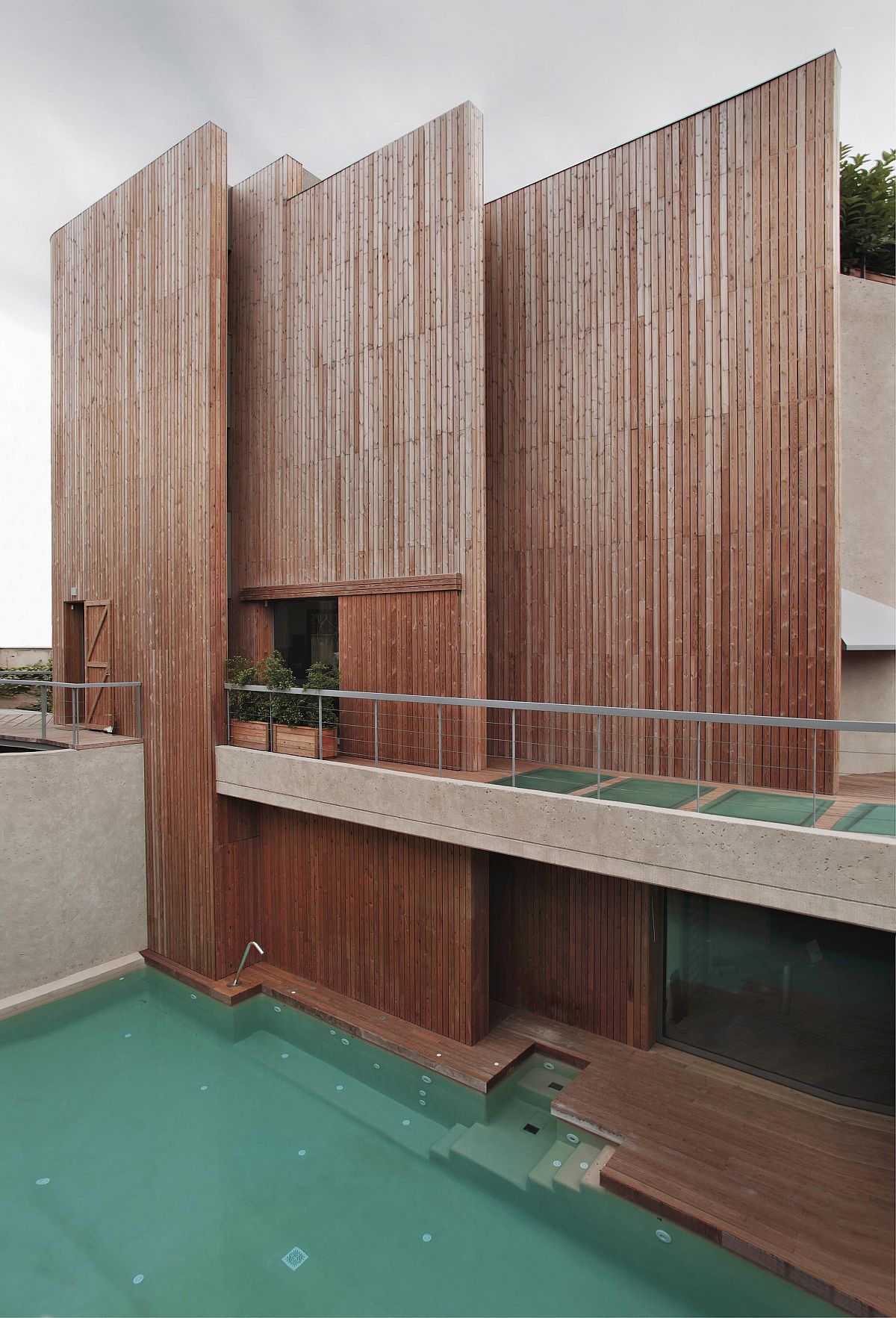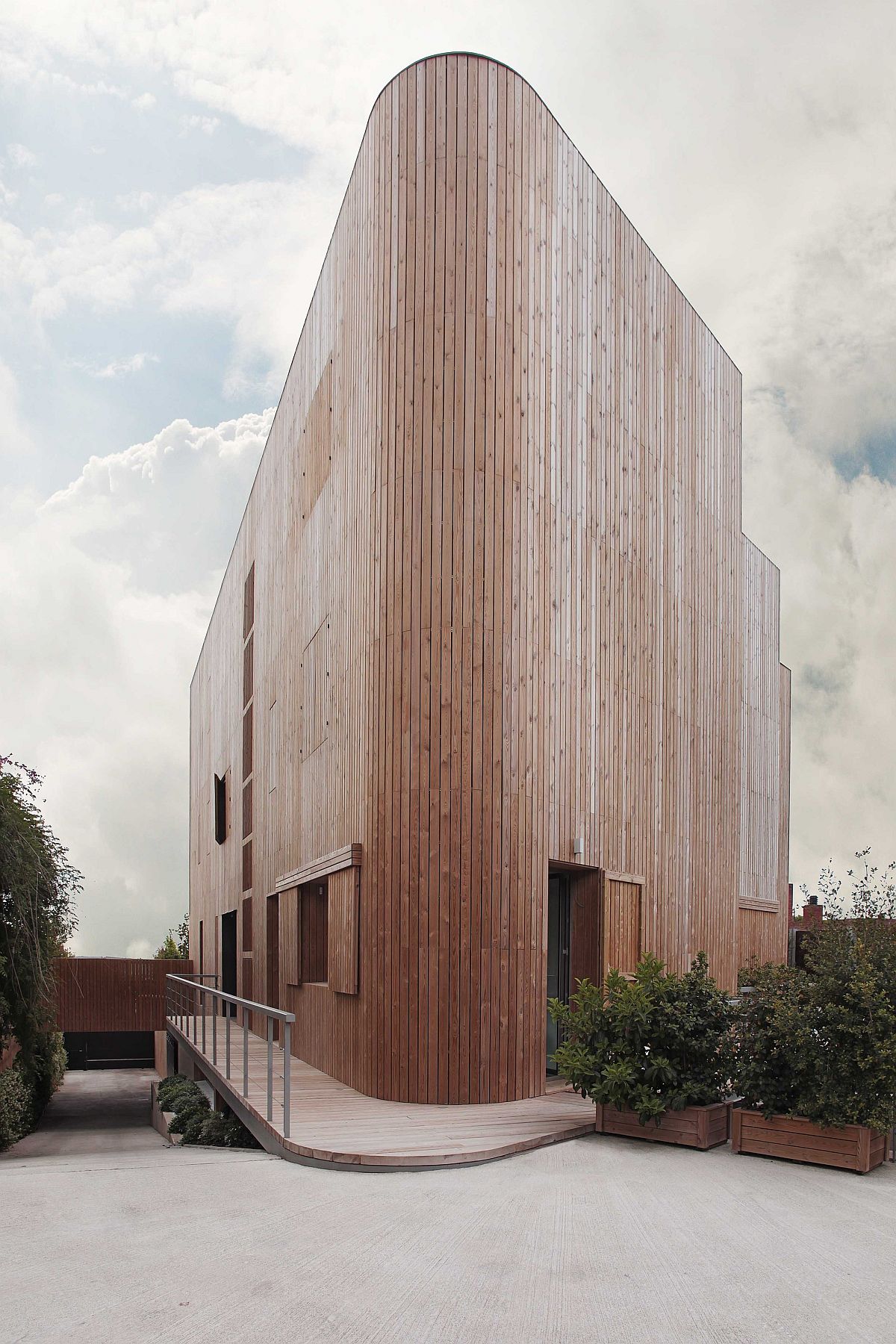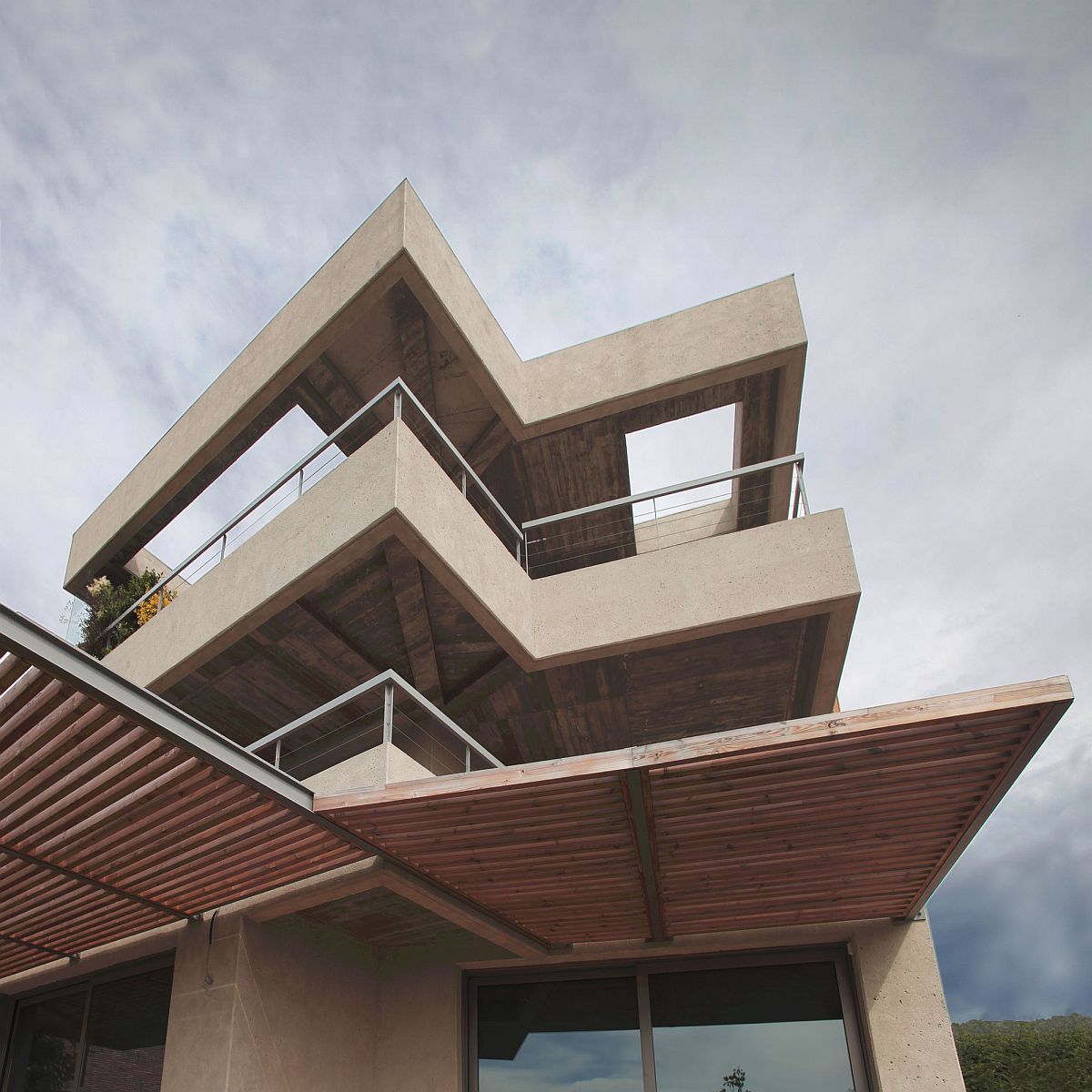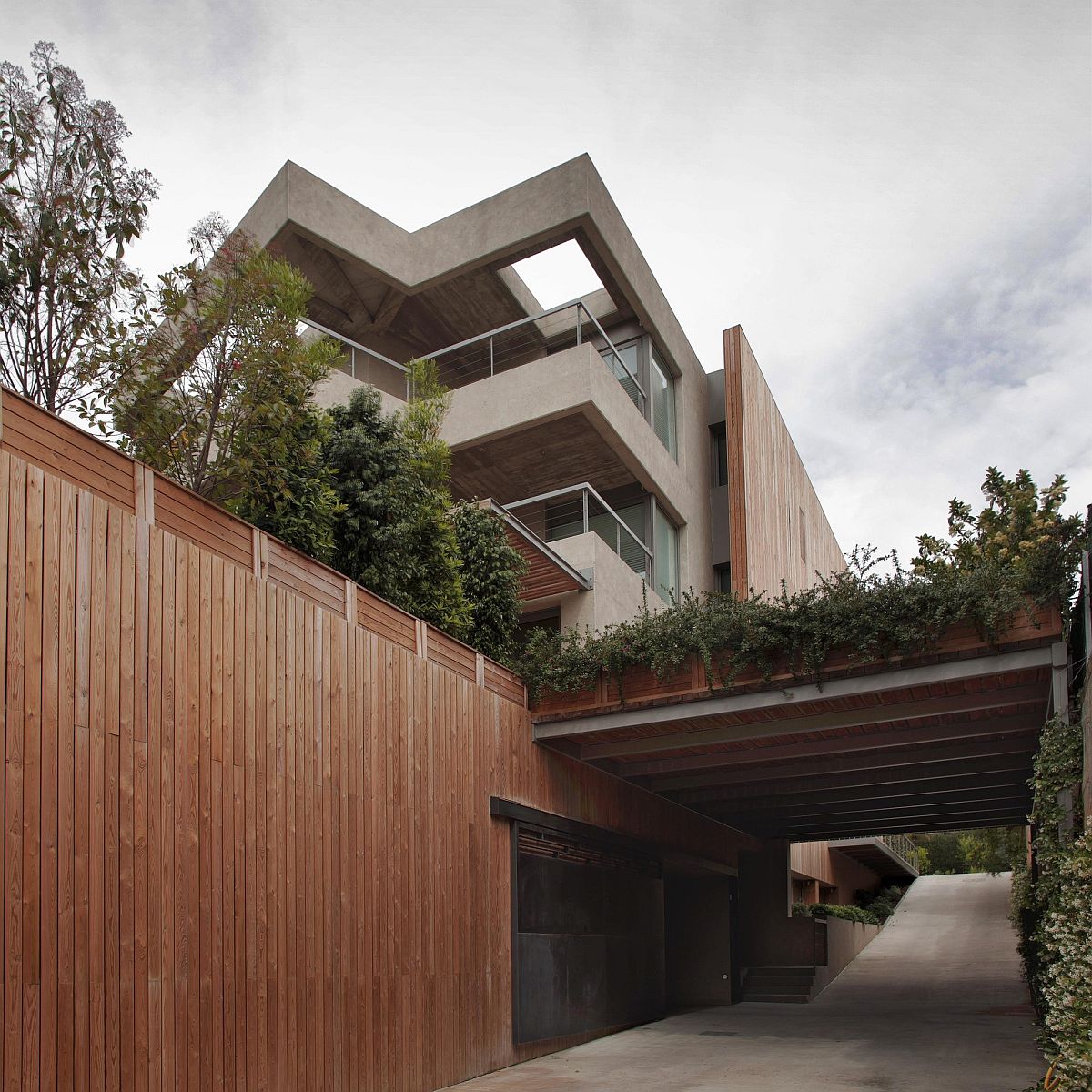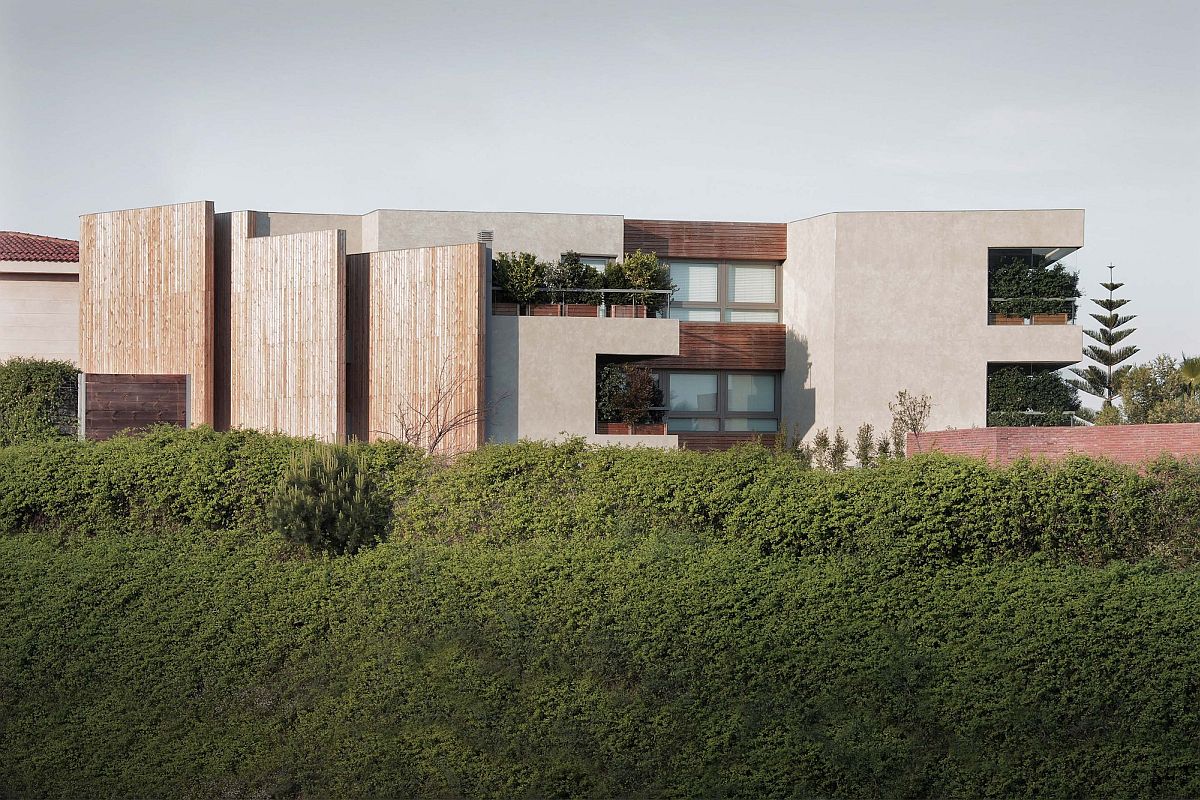 It is the basement that holds the utility rooms along with the wine cellar and a separate home gym while the first and second floors contain the living space, bedrooms terraces and study areas. A modern pool and clever walkways complete the landscape with concrete being used along with wood on the inside. [Photography: Julio Cunill]
RELATED: Holiday apartments in Borne: Barcelona's Rich Heritage Repackaged in Style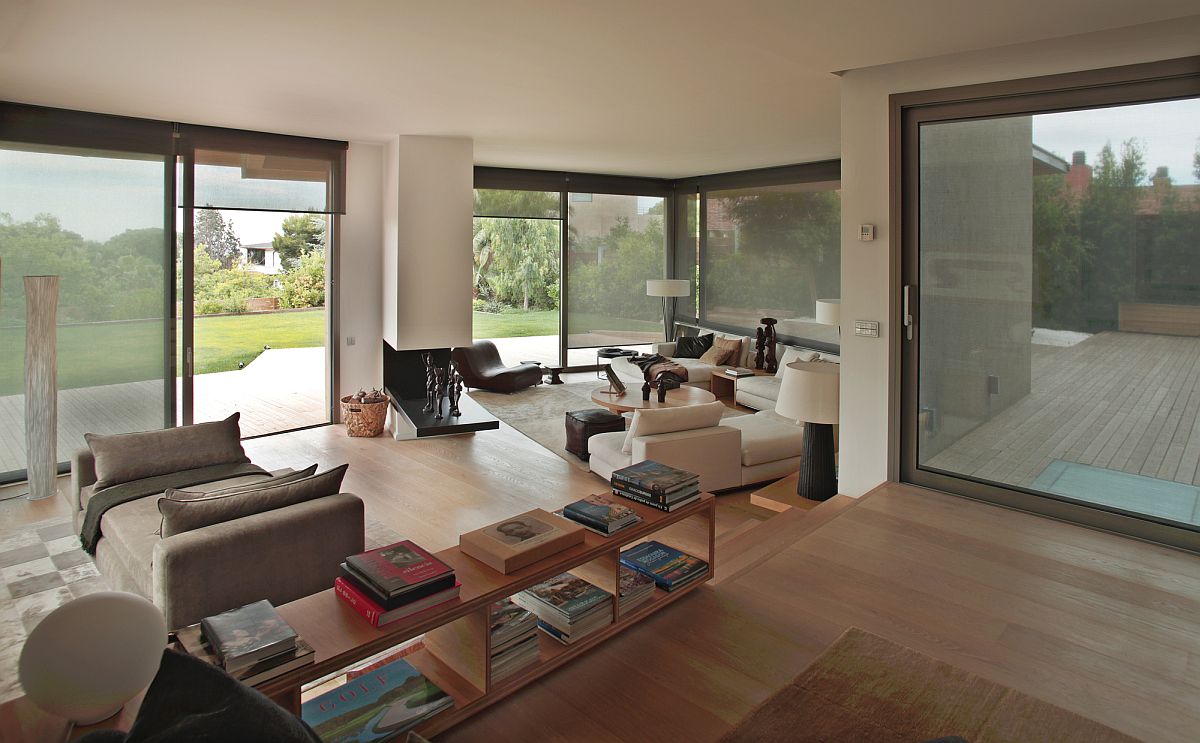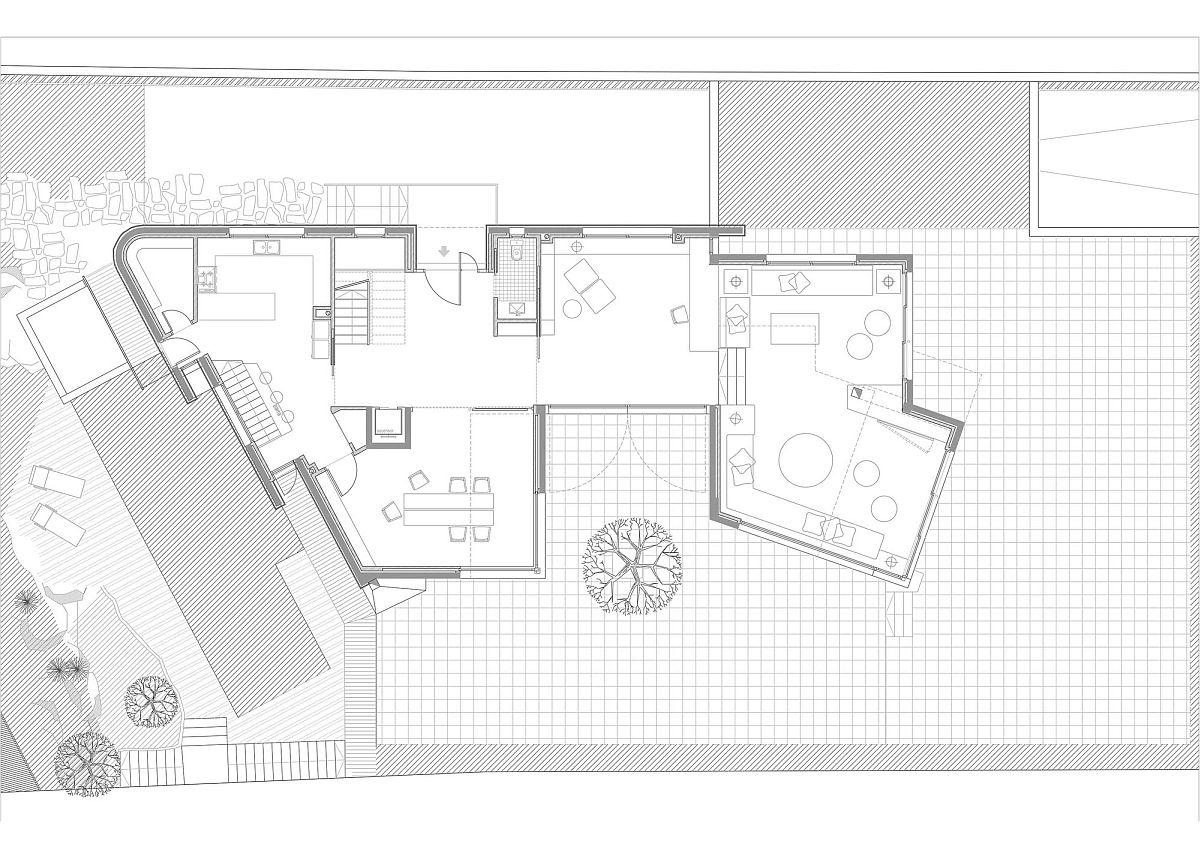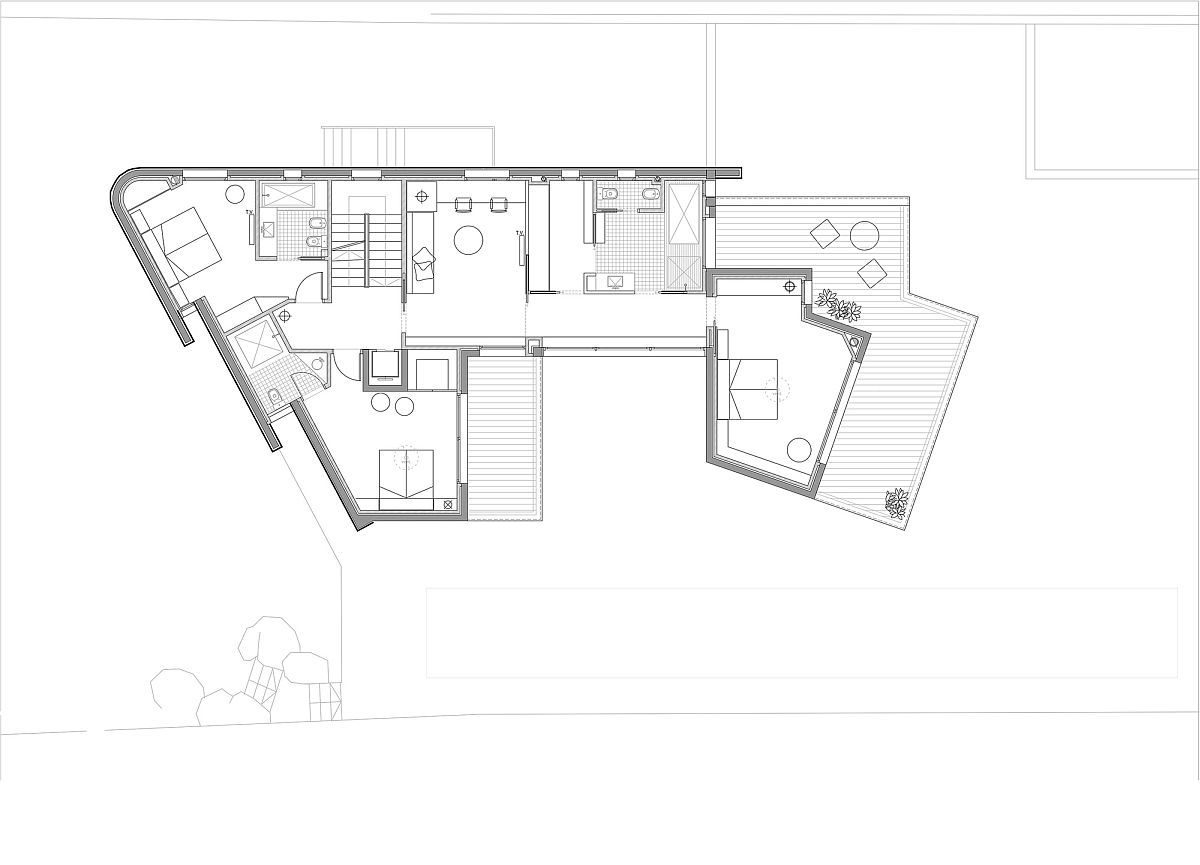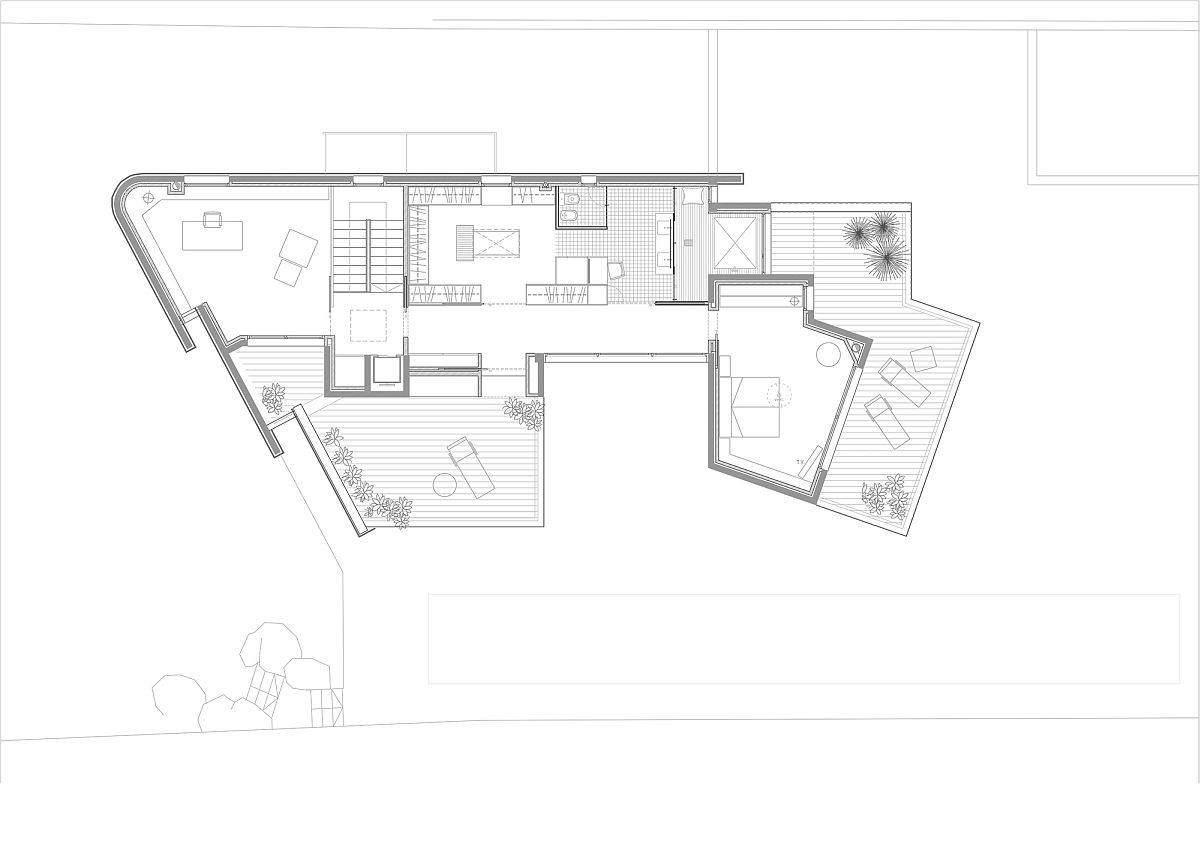 You're reading Wall of Wood: Acoustics Meet Aesthetics at House in Pedralbes, originally posted on Decoist. If you enjoyed this post, be sure to follow Decoist on Twitter, Facebook and Pinterest.