Since then our friendship has grown and it was a matter of time before we would bring our creative minds together again!
(photo by Silvia Bifaro @Salvia+Limone)
We are now incredibly excited to be offering a one-day wabi-sabi STYLING+MAKING workshop on the 24th June.
We've been working very hard behind the scenes to create a very well thought out experience.
The essence behind this workshop is to have a day where photographers of all levels, will be able to develop their skills and learn about tips and techniques on styling and make natural rope trivets, the perfect addition to any kind of styling background.
All this will be accompanied with vegan food and treat, all made by Silvia.
(photo by Silvia Bifaro @Salvia+Limone)
Silvia is a fully qualified Macrobiotic Chef at the International Macrobiotic School, she has started a journey as "plant based" and "waste free" family and her passion for food, as much as for her styling and photography comes across her incredible photos.
We both come from Liguria in Italy, we have a design background and we're strongly believe in the Japanese Wabi-sabi philosophy. Being half Japanese, I think I have this predisposition in my genes!
Wabi-sabi is an ancient aesthetic philosophy rooted in Zen Buddhism, a ritual of purity and simplicity in which masters prized bowls that were handmade and irregularly shaped, with uneven glaze, cracks, and a perverse beauty in their deliberate imperfection. Characteristics of the wabi-sabi aesthetic include asymmetry, roughness, simplicity, economy, austerity, modesty, intimacy, and appreciation of the ingenuous integrity of natural objects and processes. (resource google & wikipedia)
(photo by Silvia Bifaro @Salvia+Limone)
We wish to gather together like-minded people and give them an experience that will awaken and stimulate all the senses and give them the skills to take their photography to a higher level.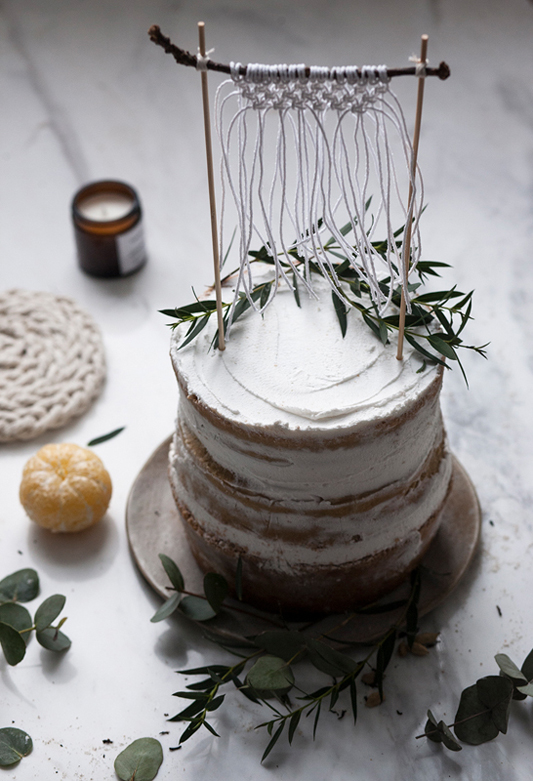 (photo by Silvia Bifaro @Salvia+Limone)
Now that the backbone of this workshop has been established, we're working on finalising the details and we're looking forward to sharing all this with you soon.
We choose to keep our workshop small, having 6 people only, to give the best opportunities to learn, exchange stories and relax.
The cake in the photo is a Bergamot and black tea layered cake with cardamom and coconut milk, macadamia and cocoa butter frosting.
I hope to see your there!