Hello everyone, how are you? I have spent the past 10 days in Romania, Münster and Copenhagen and today, I have two garden parties to attend. I've been working (and playing) non-stop. My family and work life though are doing good and I'm very energized because we are nearly finished with ISSUE TWO of my magazine which will be released on September 26, 2019. I can't wait to show it to you!
Today, let's travel together to Philadelphia, Pennsylvania to visit Owner/ Designer of Vestige Home, Nicole Cole. She lives in her pretty 3,000 sq. ft. home and studio space with her husband, Adam and their beagle, Shelby.
It's funny but what really jumped out the most as I looked at these photos is that it is so American to me now! Everything looks so much different after living abroad in Europe for nearly a decade. Nicole's home really feels East Coast American (it could be PA or NY or even in New England so easily) so I had quite a wave of nostalgia wash over me as I looked at each room. Also, I finally understand what friends meant when I first moved here and they explained how American interiors look so different from European ones. I didn't see that as clearly back then but oh yes, they really, really do. It's like night and day when I see an American home now, I instantly know it's from the United States and also, where it is most likely based (at least the region). It's amazing now to see the obvious differences and also how much I unintentionally merged both worlds into my own interior style to create a life here in northern Germany which still reflects my American roots as well as my European branches.
So yes, let's look at Nicole's home but even more… I've asked her some questions that I thought would make for an interesting conversation, so sit back, scroll along and read her words to be inspired today and also to learn about some new things (like her playlist and fave Instagram accounts!). Also, you can follow HER on Instagram HERE. Also… make sure you scroll ALL THE WAY down because her bedroom with a sitting area and fireplace is my most favorite spot in her home.
Nicole, tell us… What does home mean to you?
Home is a sanctuary to me.  It is a place to find comfort and to share with others.  It is also a reflection of our lives, interests, and a place for creative expression.
What do you love most about your home? 
I love all of the historic details, especially the stone exterior.  To think that the rocks were pulled from the earth to create this structure and shelter is so fascinating to me. 
What would you like to change at home?
Ha!  So much.  We just moved in and this is a project house for us, so lots of changes.  The bathrooms will be our first big renovation, hopefully next year. 
What's your favorite candle/scent? 
I love anything woodsy.  Local candlemaker Zoet Bathlatier makes my favorite candles, I am particularly fond of her Spruce and Grapefruit scent right now.
Favorite thing to do at home?
A play day, which usually includes planning my next home design project, playing in the garden, snacking, having a beer at noon, reading, and ending the day with a great meal.  
Favorite meal to cook? 
Quiche, with a great salad, made from whatever is in season at the time. 
What is on your playlist?  
Trombone Shorty – Hurricane Season
Norah Jones – Come Away with Me
When you have people over, how does that usually play out?
We usually end up cooking or grill outside (especially in the summer months), enjoy some good beers, conversation, and games. 
Your dream piece for the home? 
Right now, we're hoping to get our hands on an original Eames chair and ottoman.
How would you describe your style?
Modern mixed traditional with a dash of rustic.  I'm always thinking about how to bring elements of nature into my designs. 
What is important to you when you visit someone else's home?
Being able to be comfortable and enjoy time visiting with them. 
Fresh flowers or a plant? 
Do I really have to choose? 🙂  All things green are my favorites 
Red wine or white? 
Both!  Depending on my mood 🙂 
Chocolate or vanilla? 
Chocolate cake and vanilla ice cream
Favorite city to shop and why?
London.  There are so many great little shops and tons of handmade goods with style.  I love nothing more than bringing back special pieces from traveling.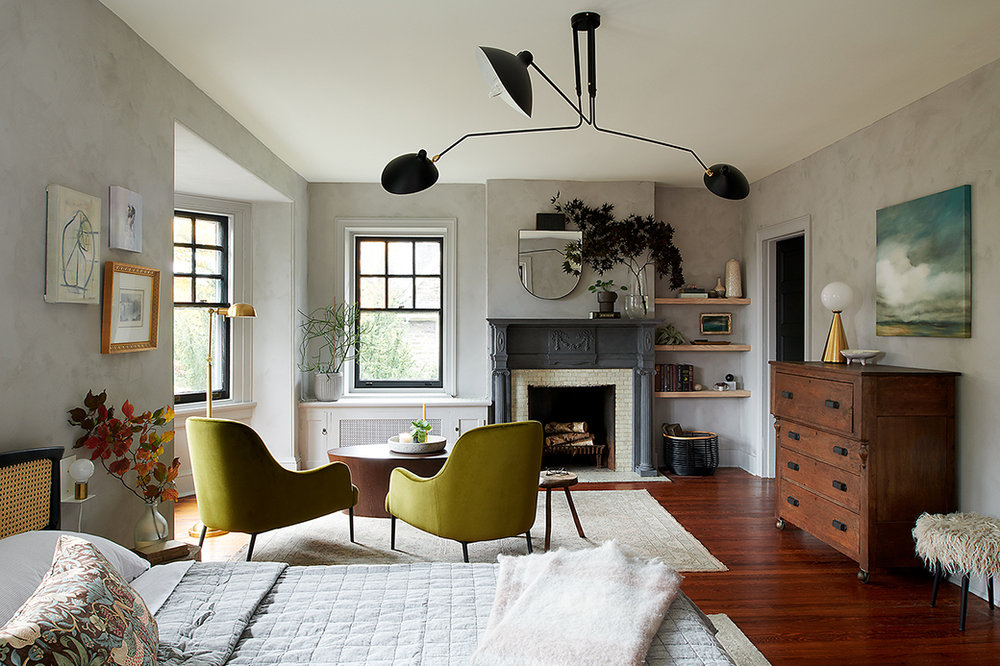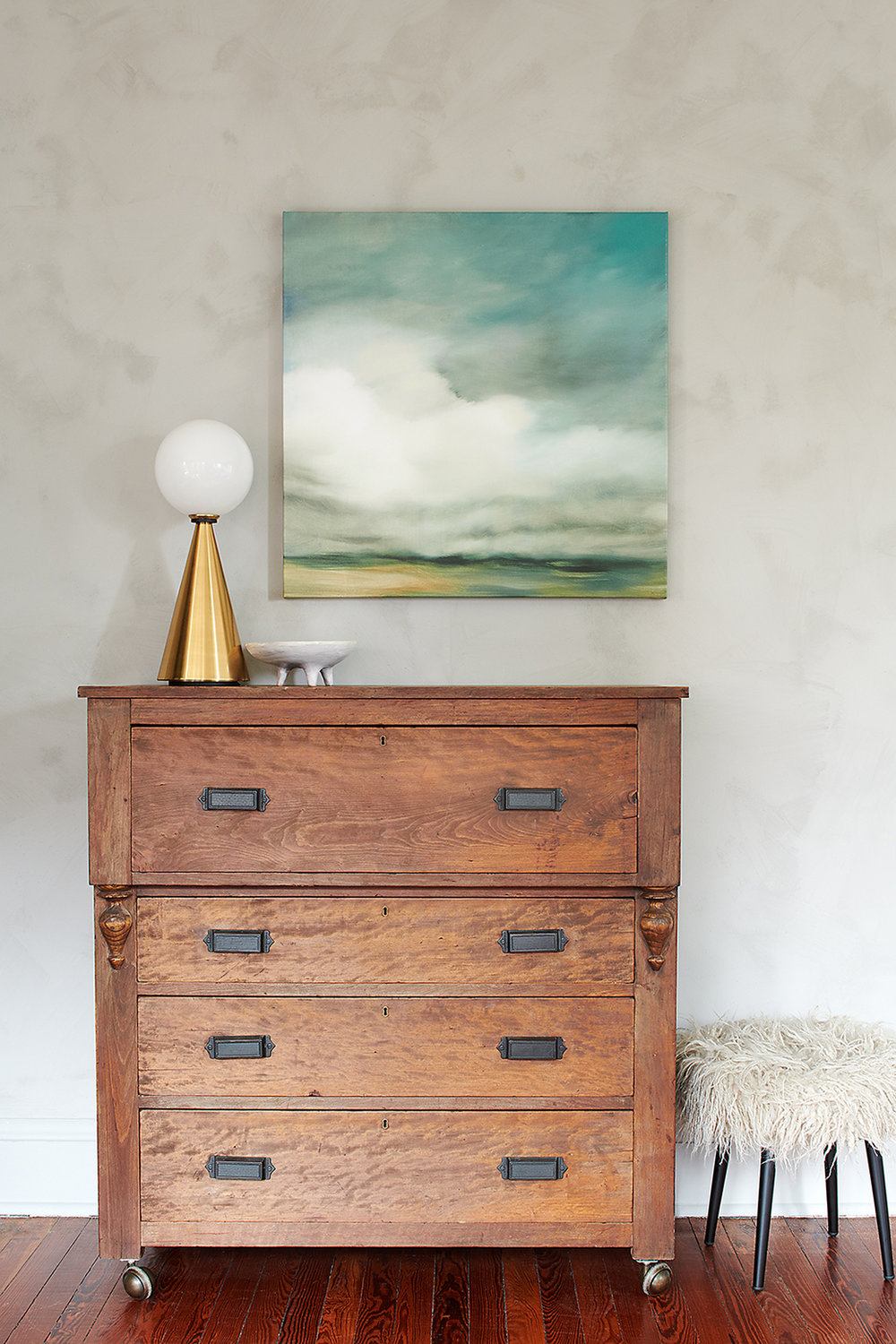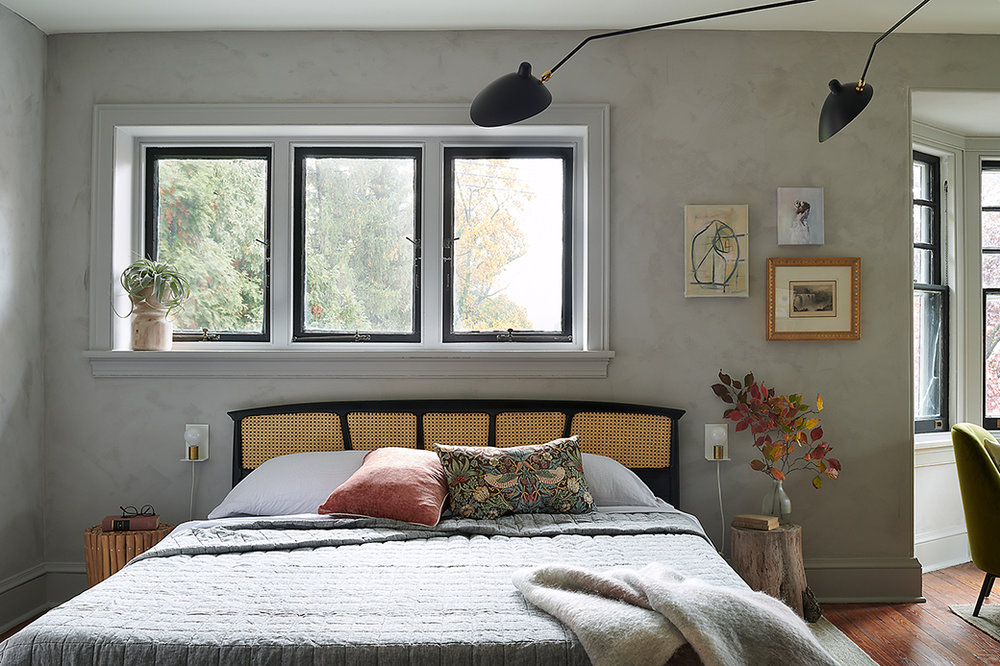 Your favorite Instagram accounts are…
@remodelista – I've been a reader of their website for years and always find interiors to be inspired by in their feed. 
@devolkitchens – Simplicity and craftsmanship at it's best!  Devol kitchens have the most lovely unexpected details. 
@carlajweeks – In addition to being a wonderful human, I'm in love with everything she creates. Her patterns are soft and bold at the same time and flow seamlessly between textiles, ceramics, and wallpaper. 
@alicerules – Even if you don't want a tattoo, you might want one after seeing Alice's work.  Her floral tattoos are magnificent works of art that leave me gasping every time I see one pop up on my feed.
Thank you so much for sharing your home and thoughts with all of us here on decor8 today, Nicole! It was a pleasure having you.
(PHOTOGRAPHY (with permission): Rebecca McAlpin)