A tranquil retreat set in an idyllic backdrop that brings you close to nature and its ever-changing sights and sounds; this is definitely the image of a beautiful family retreat that most of us dream about. Turning this dream into a beautiful reality for a modern Canadian family is the striking Val des Monts cottage nestled in the picturesque Gatineau hills. With a cantilevered structure that offers breathtaking views of the lake next to it and the surrounding forest landscape, the dreamy family cottage designed by Christopher Simmonds Architect Inc. combines rustic scenery with warm modernism.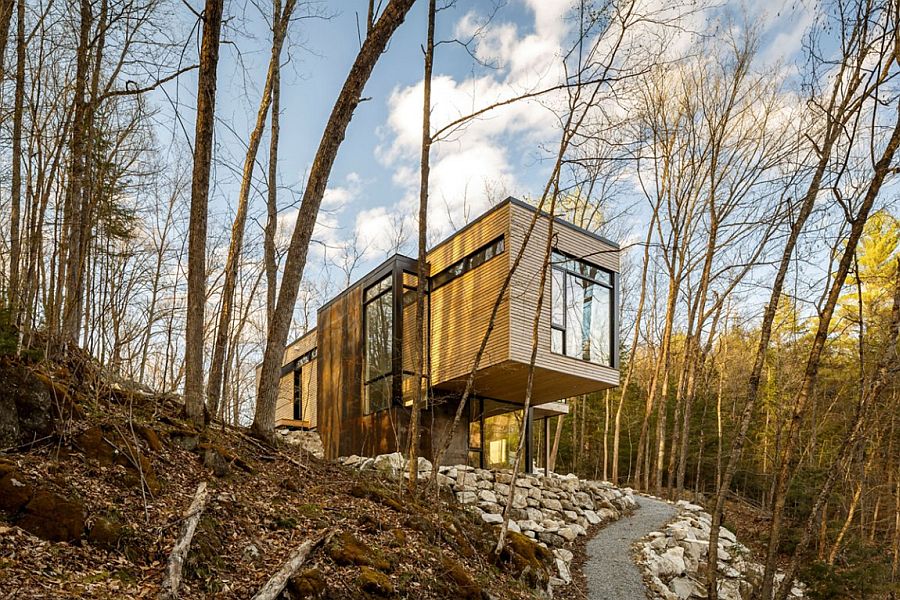 While the top level of the house seems to float in air ever so elegantly, the basement of the cottage is firmly anchored in the Canadian Shield; giving it plenty of stability that is key to the expansive upper level design. With a spacious den, bedroom, bathroom and utility space, the basement offers a private retreat for the family even while connecting them to the forest landscape outside. It is the top floor that contains the living area, kitchen, dining space and two additional bedrooms along with a modest wooden deck.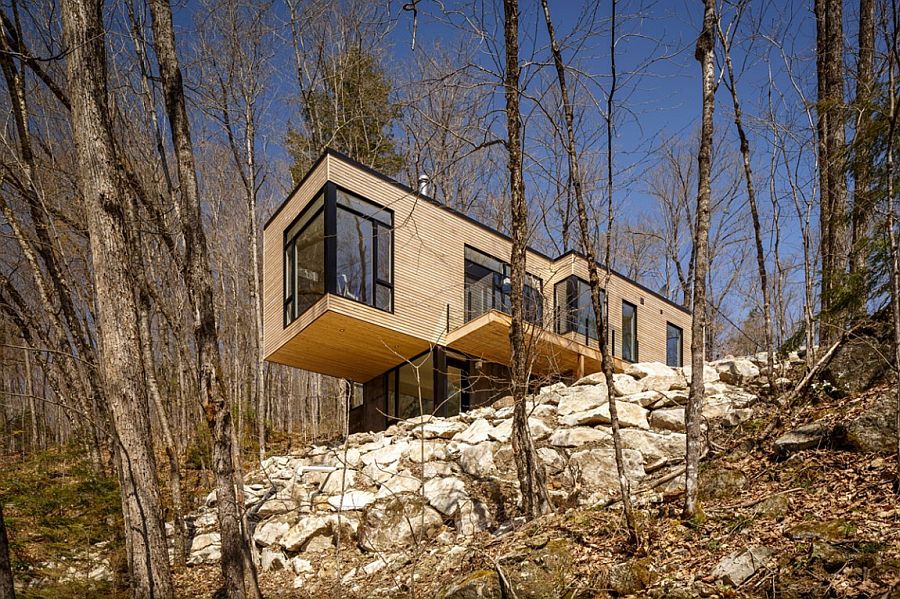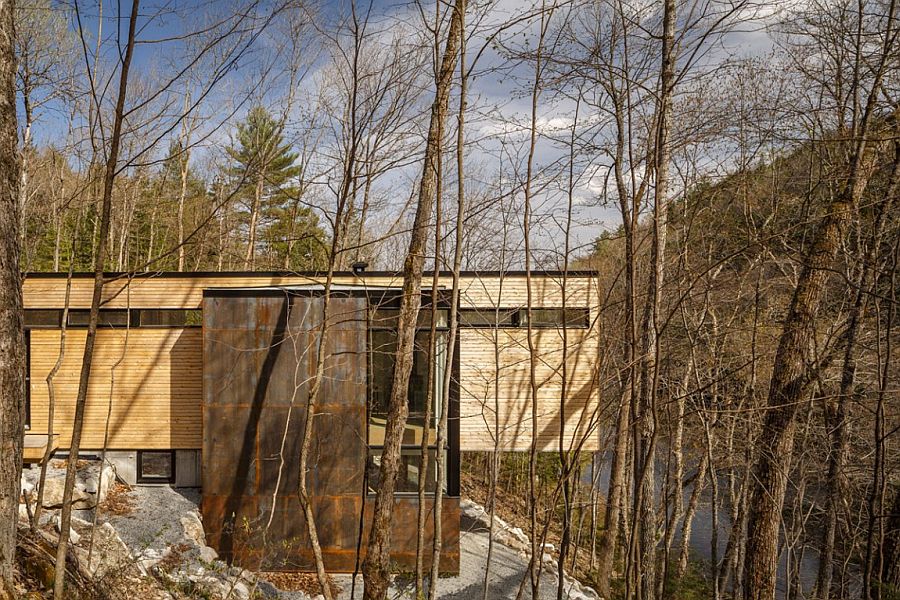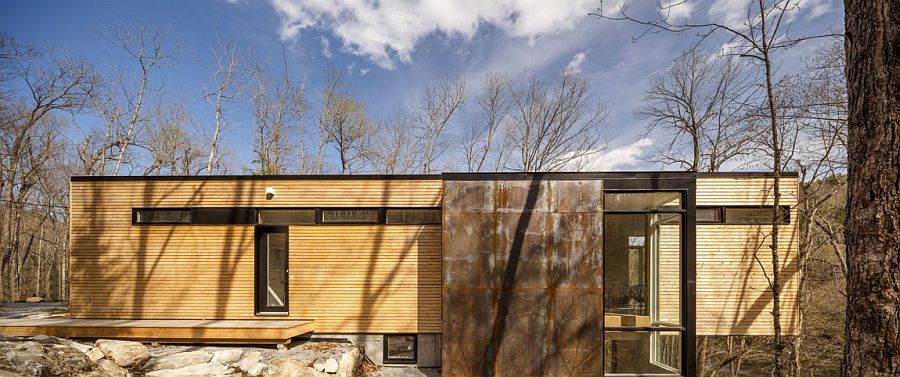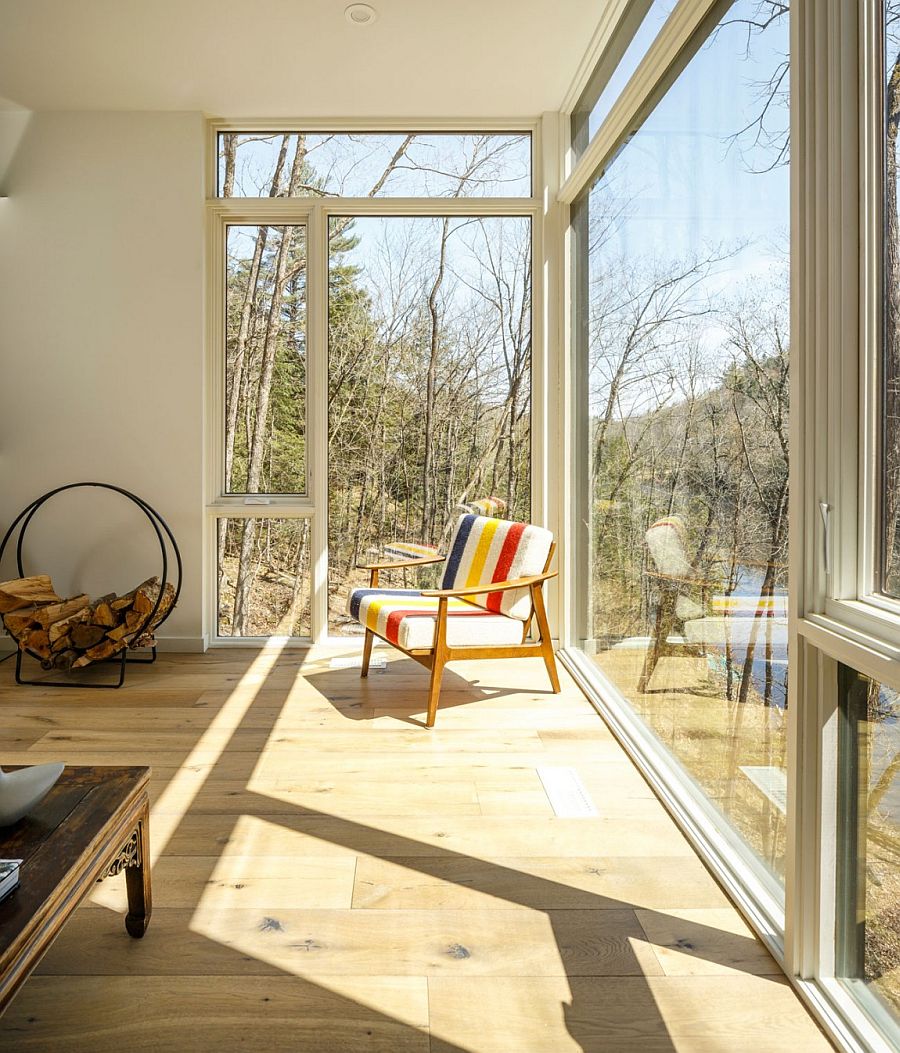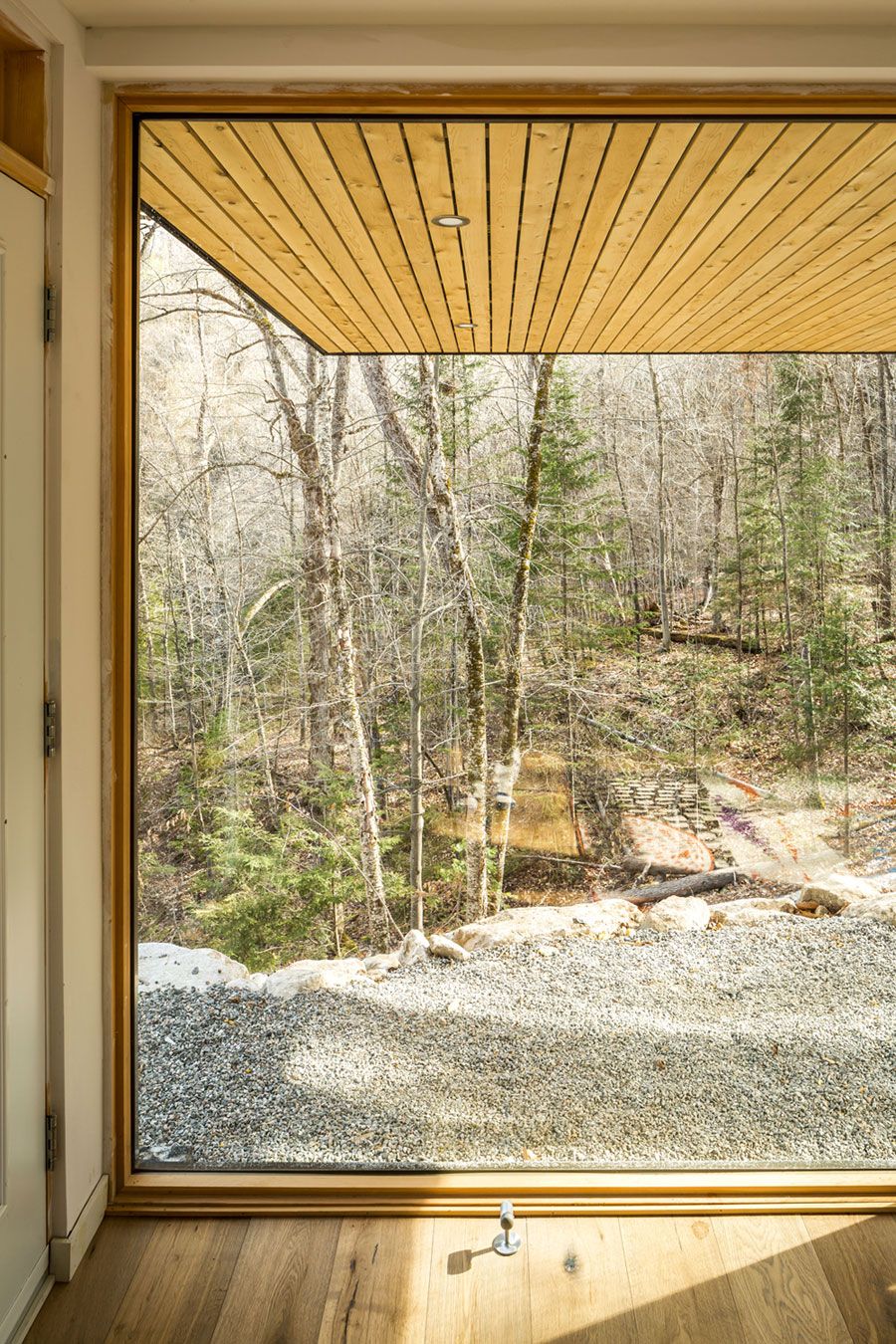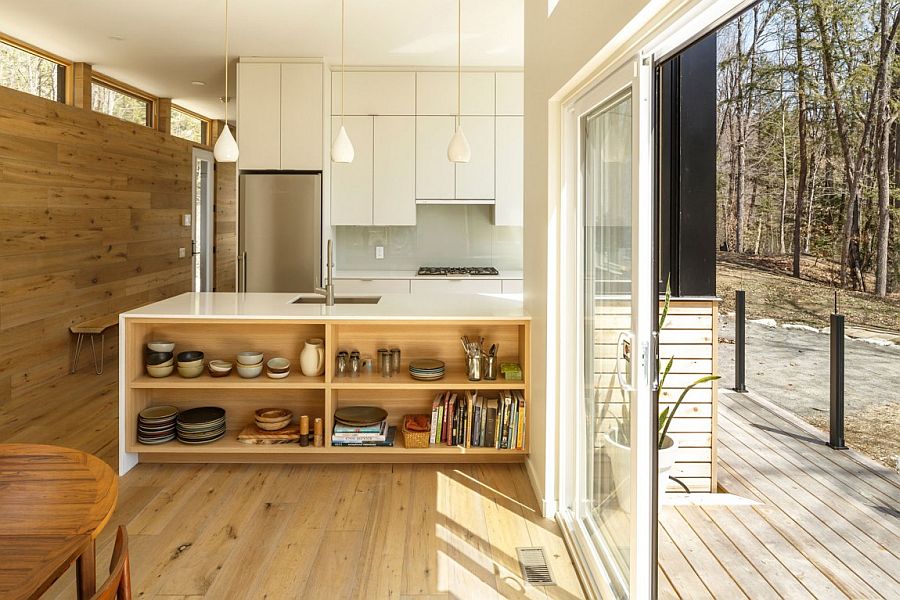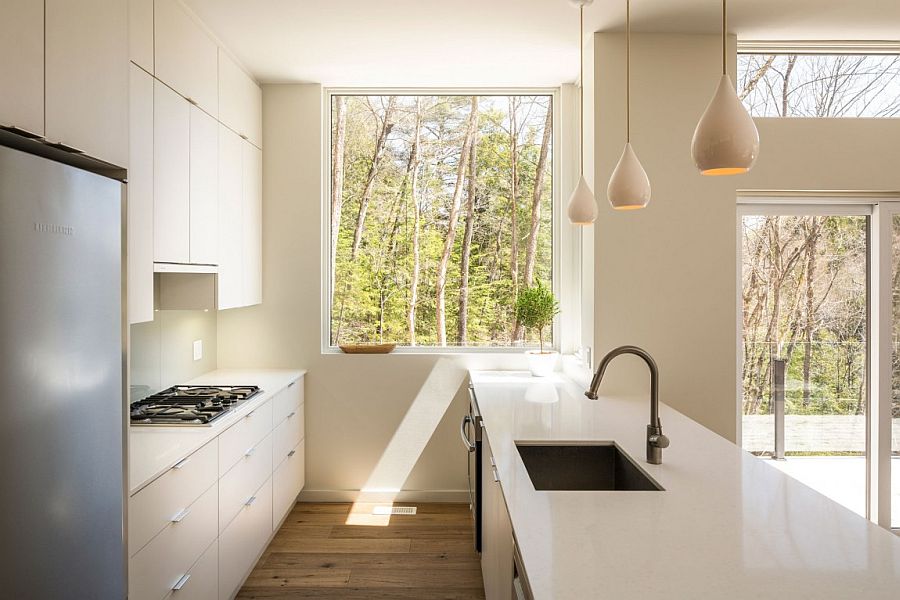 Exterior of this cool cottage also paints a picture of textural beauty as white cedar is combined with a dash of raw, exposed steel to shape a façade that would age beautifully as it wears on. On the inside, oak boards usher in warmth and elegance even as polished modern finishes in the kitchen and dining room paint a picture of refinement. A smart ventilation system and elegant décor complete a cottage that is both exquisite and exciting! [Photography: Doublespace Photography]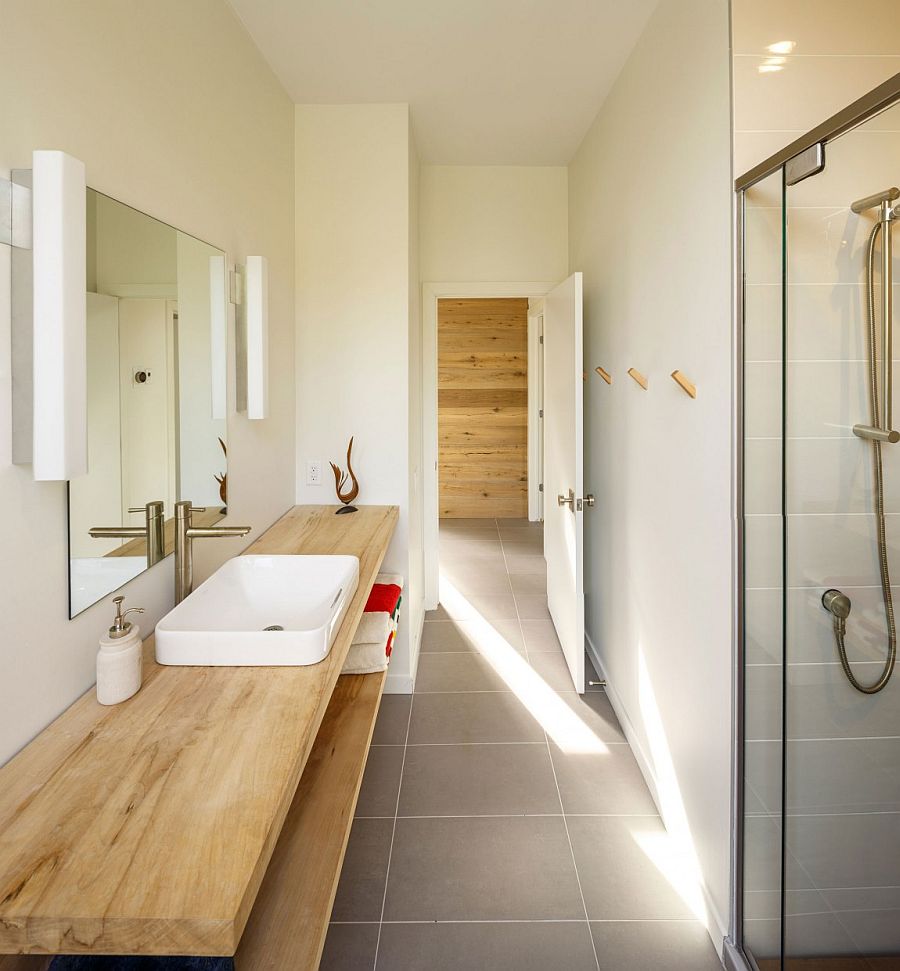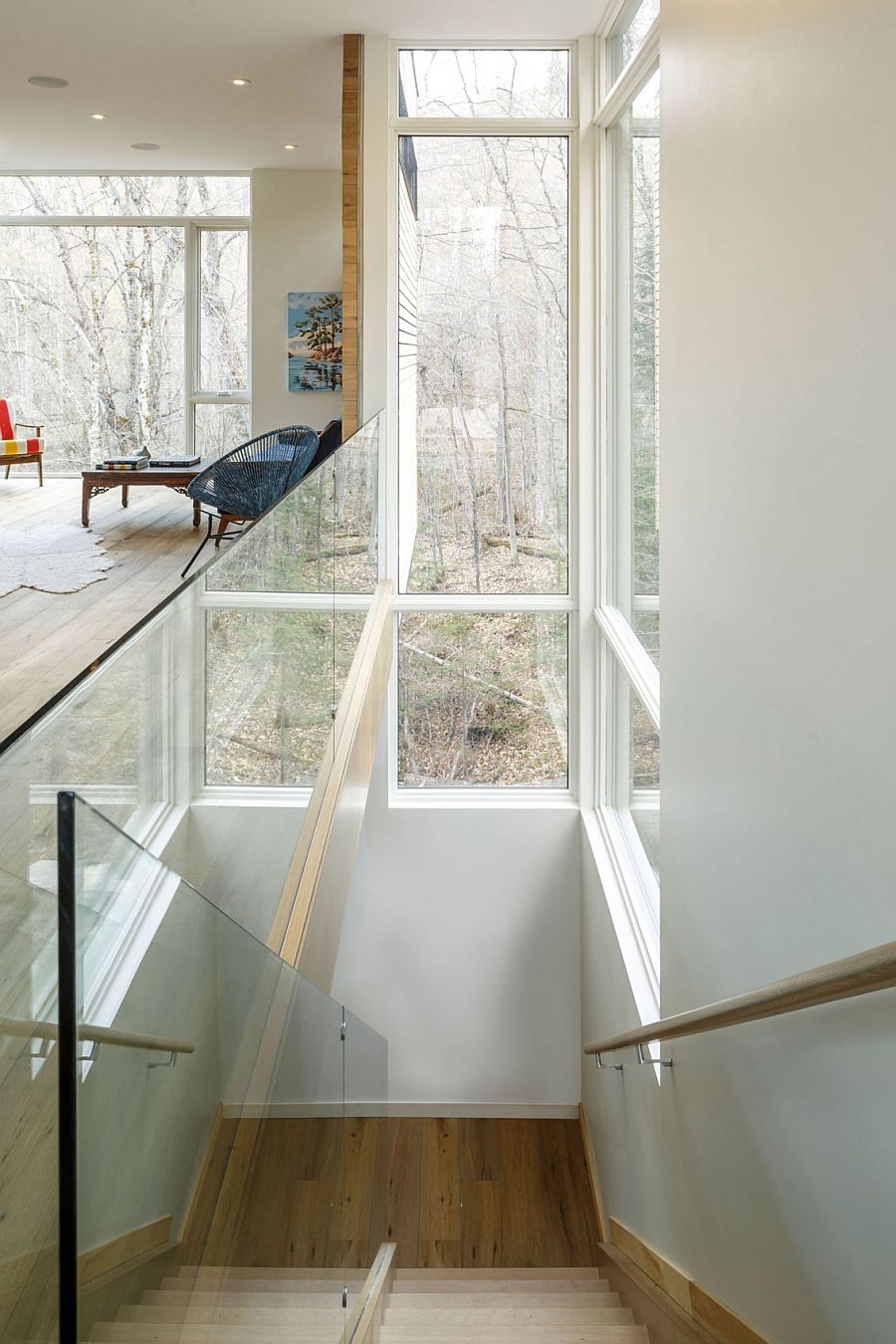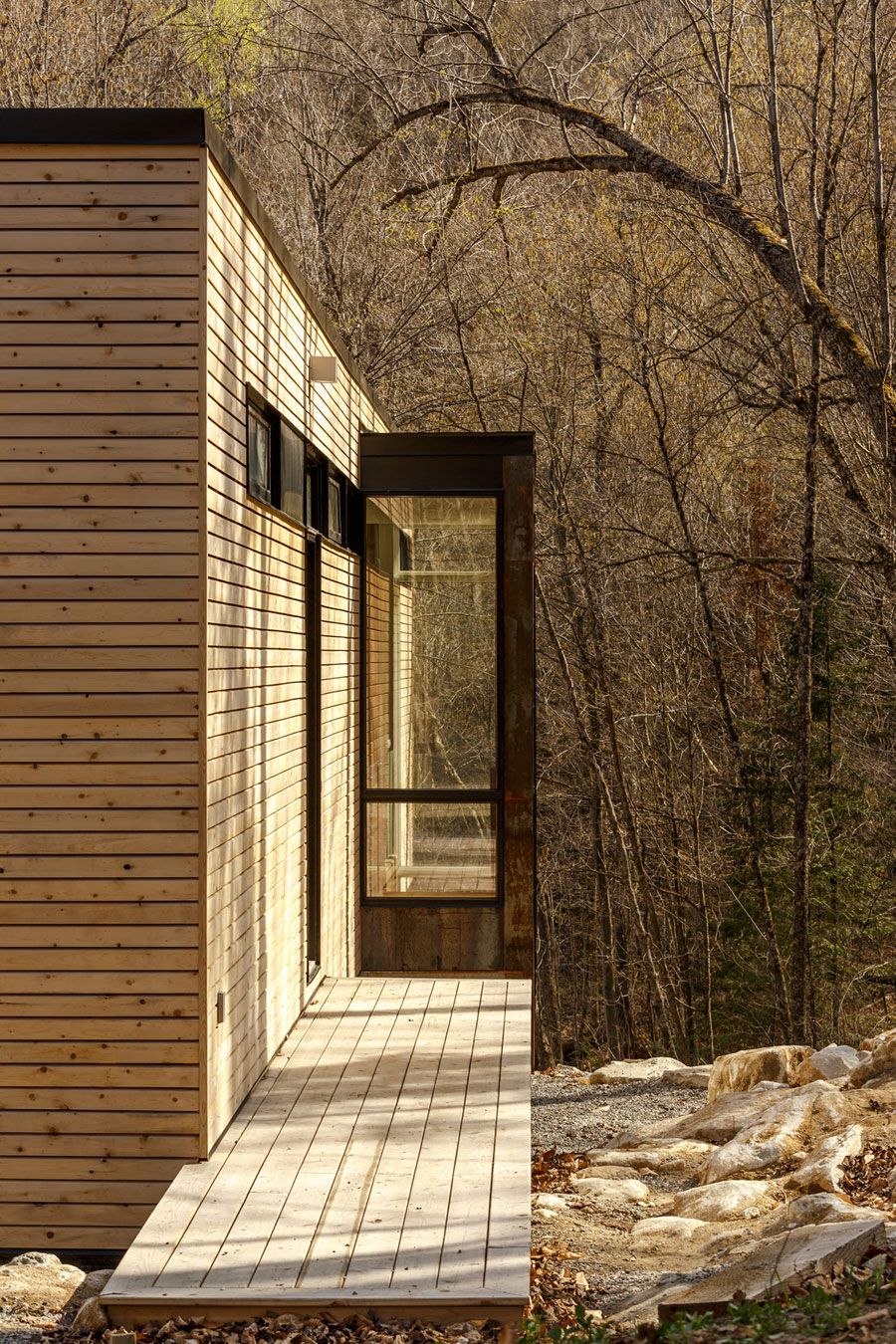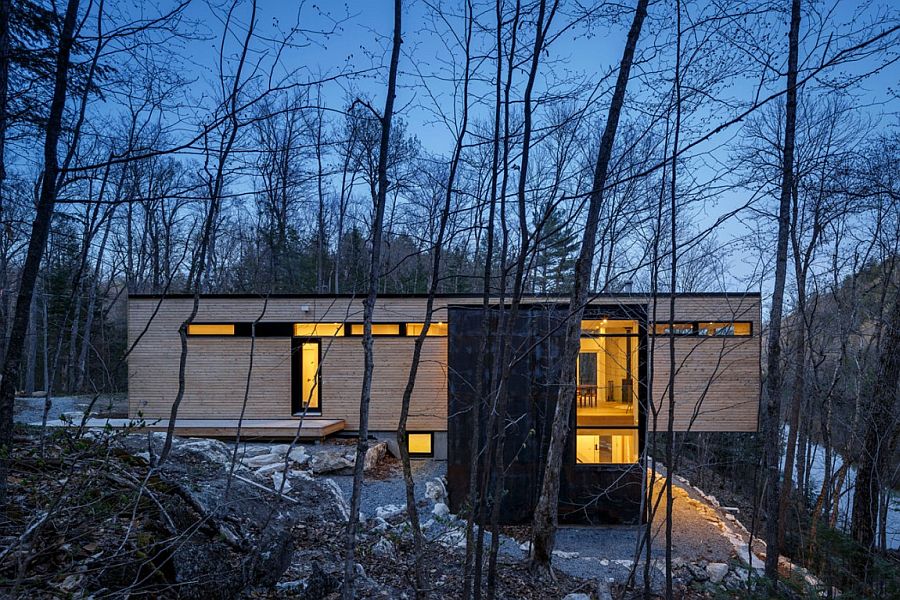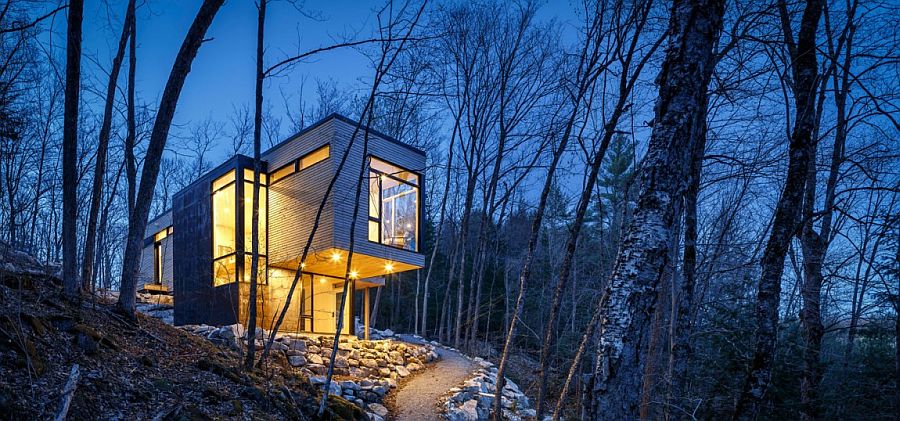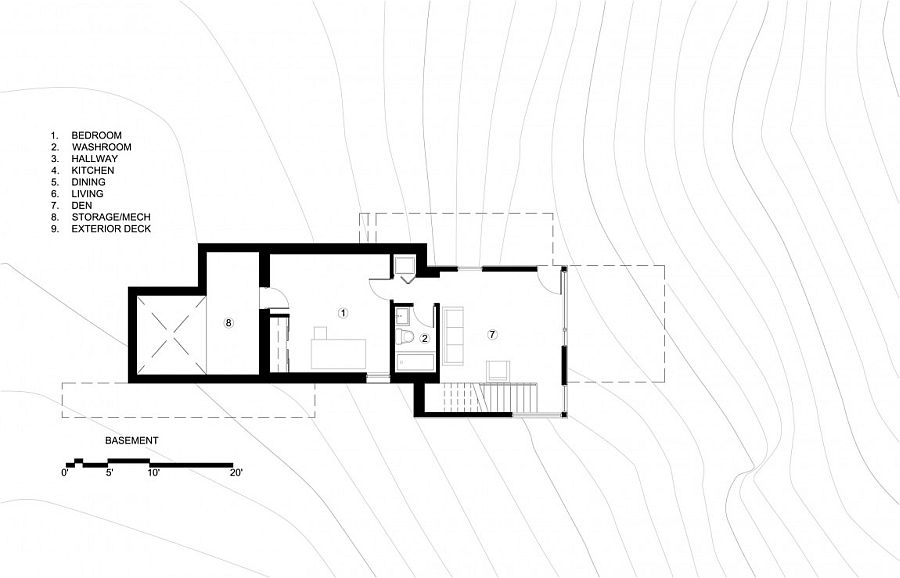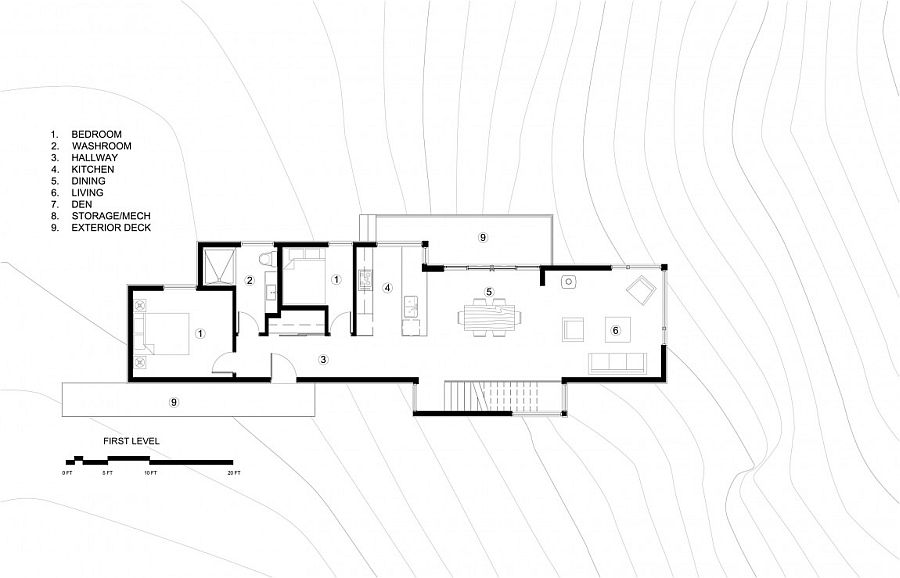 You're reading Val des Monts: Awesome Family Cottage in Gatineau Hills, originally posted on Decoist. If you enjoyed this post, be sure to follow Decoist on Twitter, Facebook and Pinterest.