Encore une verrière me direz vous…et oui, elle est là, bien présente pour séparer la chambre dans cet appartement présenté par Entrance et photographié par Anders Bergstedt, et situé sous les toits. Elle ajoute un charme supplémentaire à cet espace qui n'en manque déjà pas avec ses volumes atypiques. Le choix du rose pour la décoration de cette chambre en fait une pièce très féminine et douce, tout à fait en accord avec le reste de l'appartement.
A feminine bedroom behind the glazed partition
Another glazed partition you may say … and yes, it's there, present to separate the bedroom in this apartment for sale at Entrance and photographed by Anders Bergstedt, and located under the roofs. It adds an extra charm to this space that already doesn't lack of it with its atypical volumes. The choice of pink for the bedroom decoration makes it a very feminine and soft space, quite in agreement with the rest of the apartment.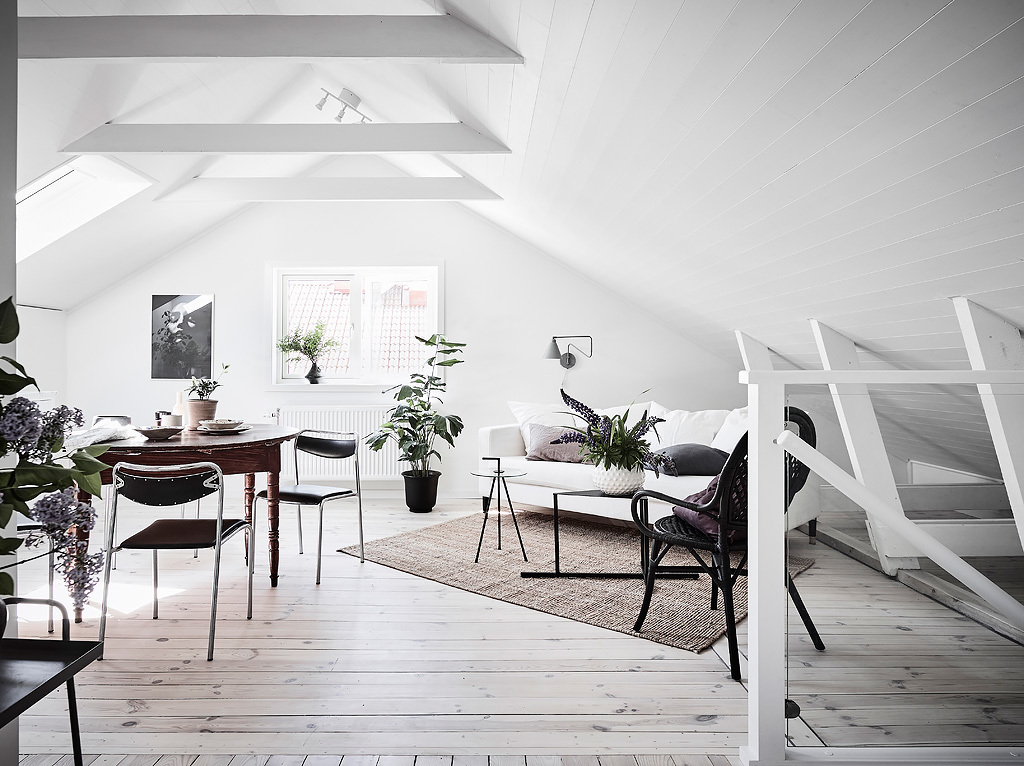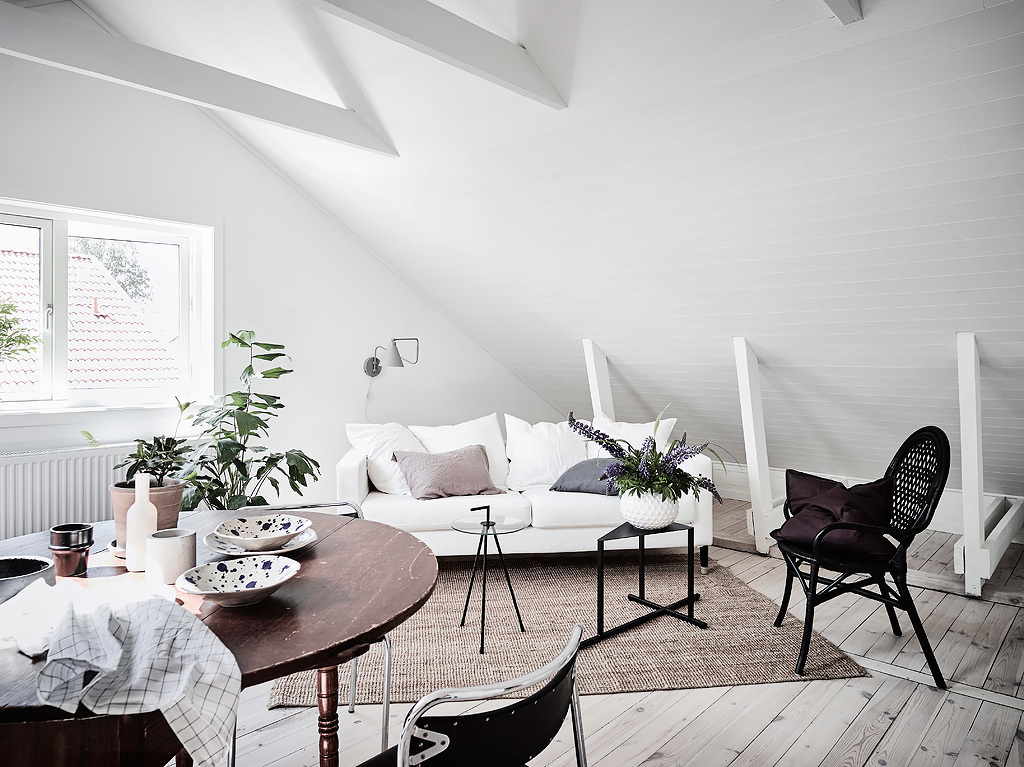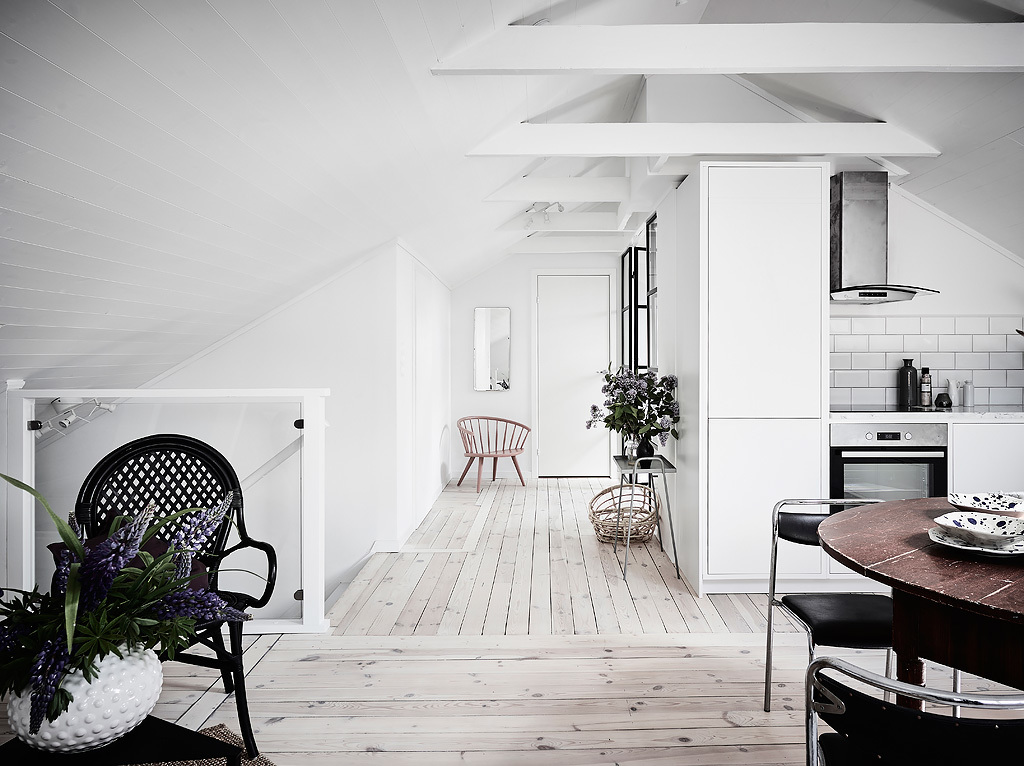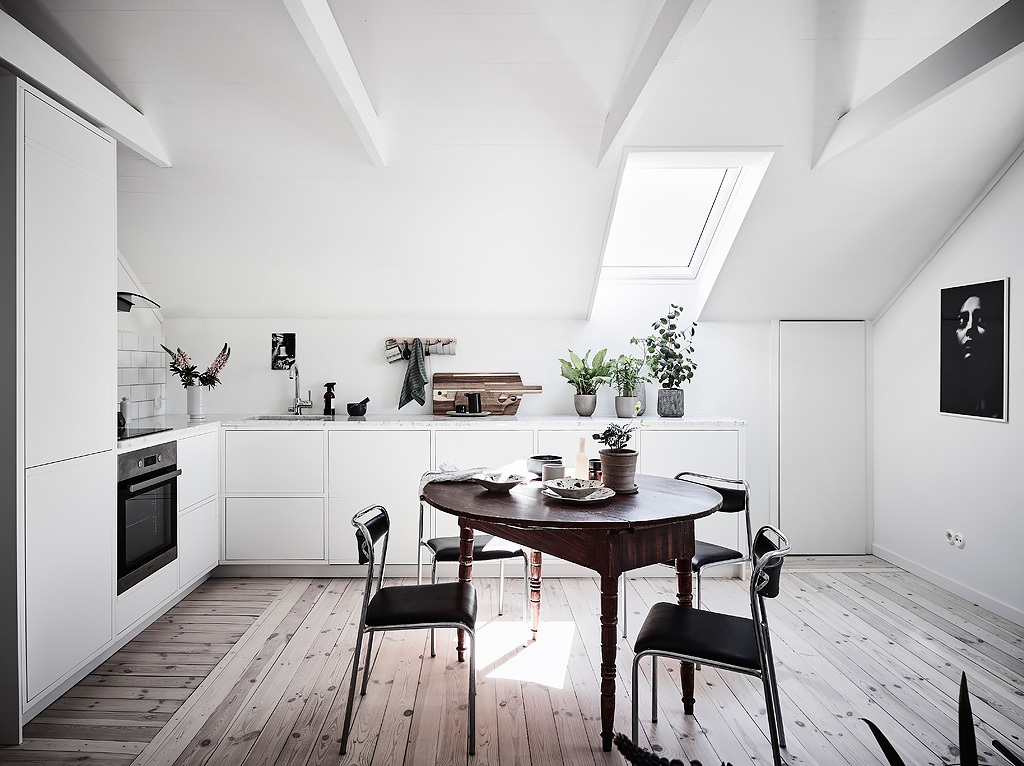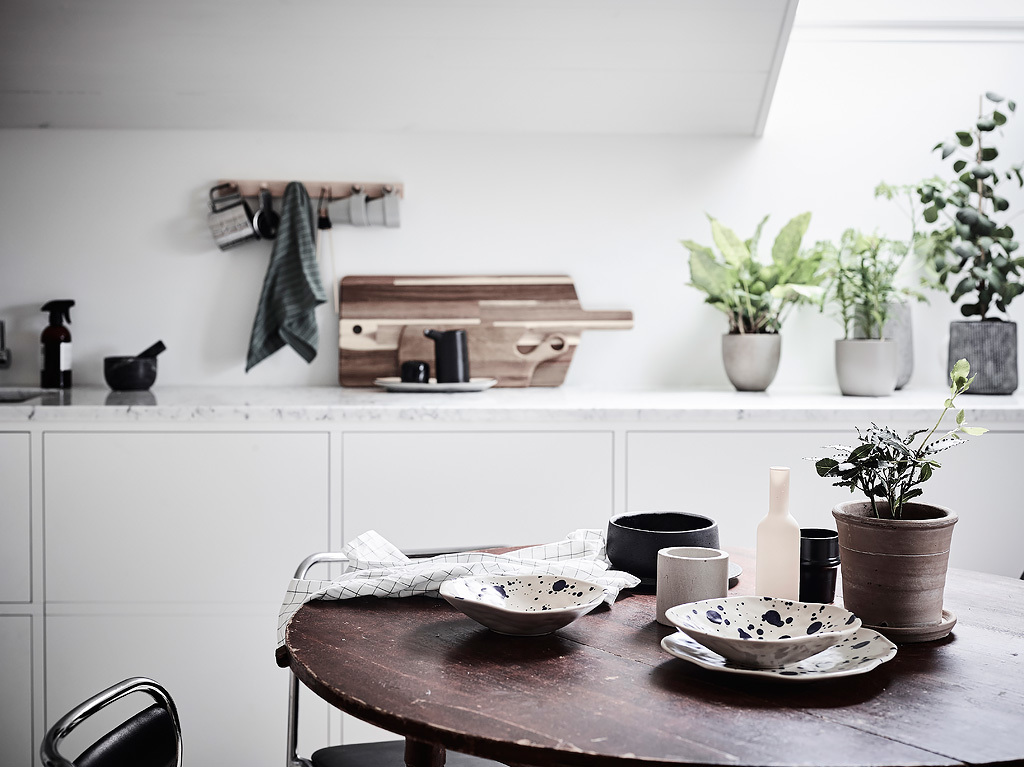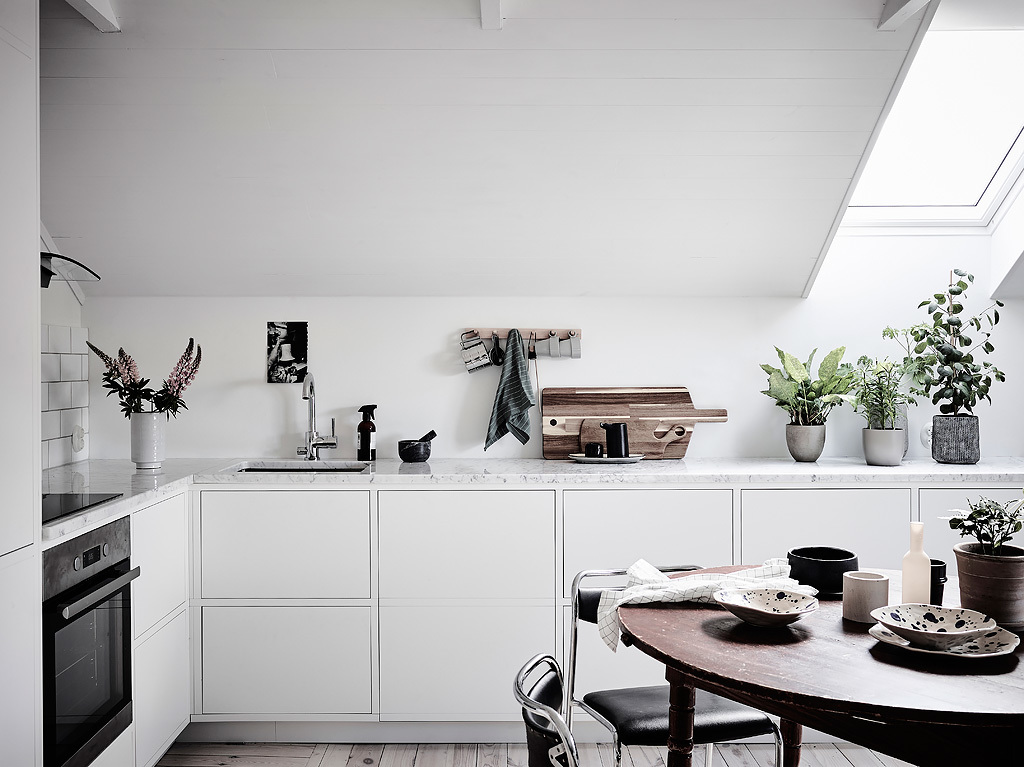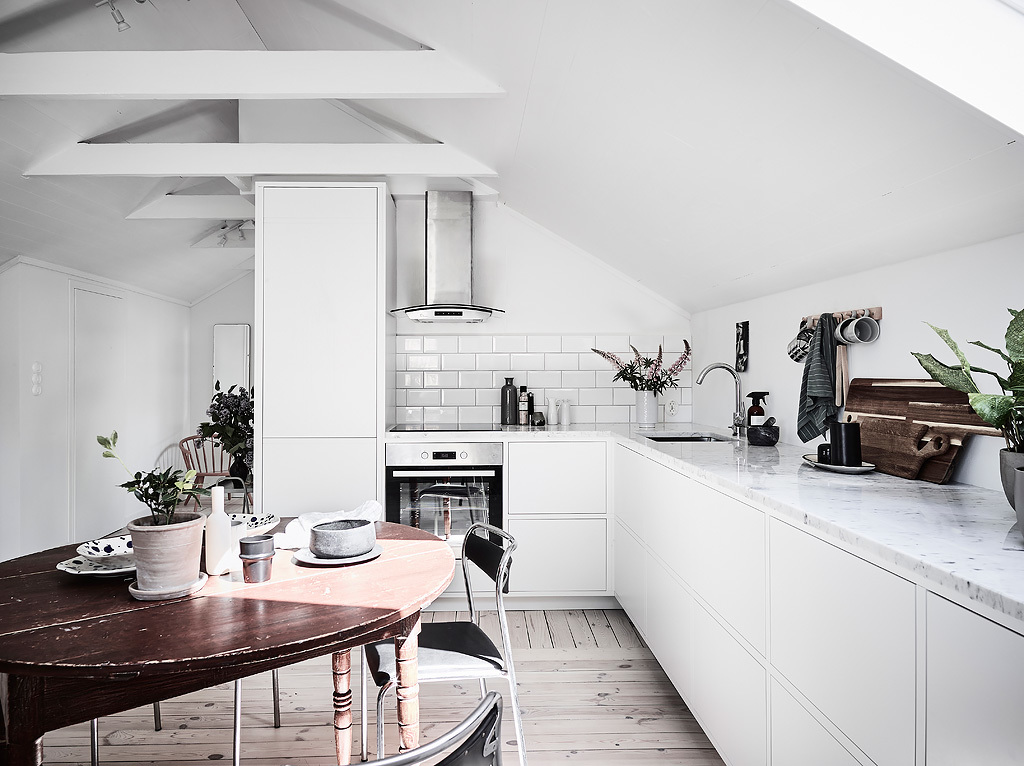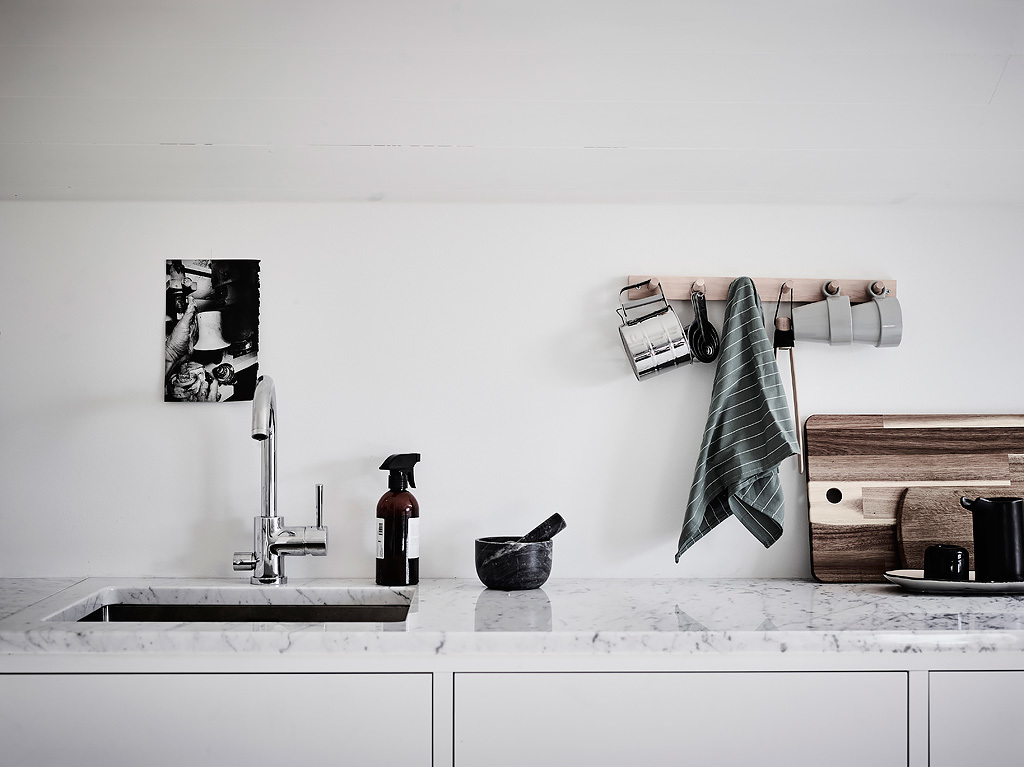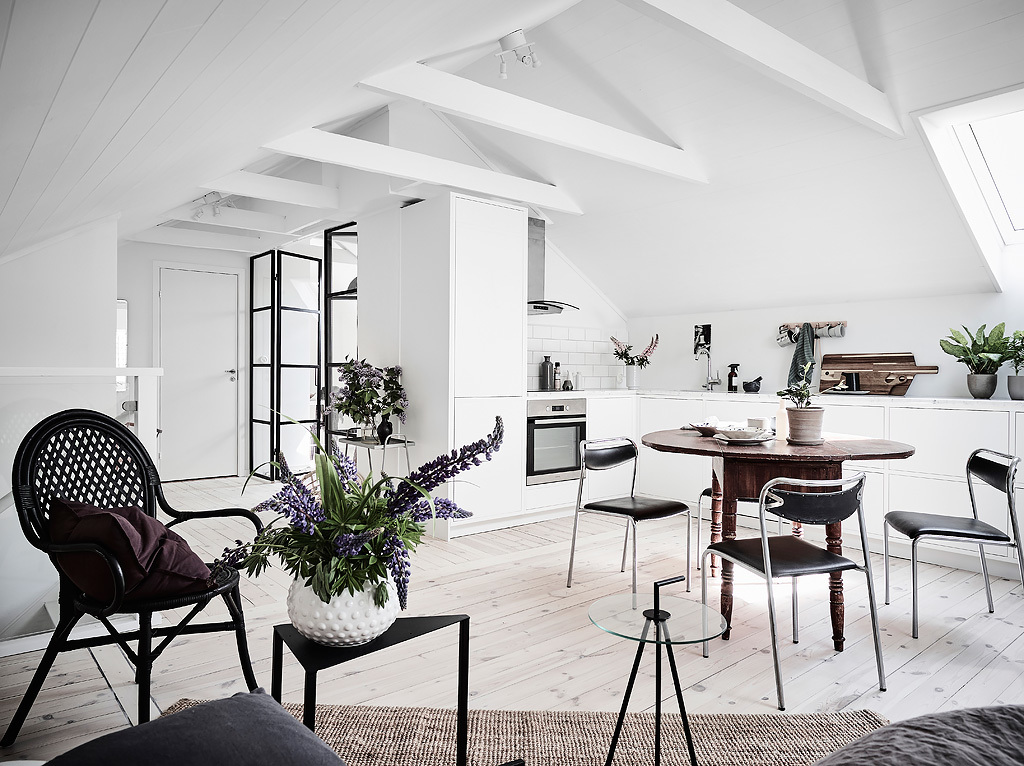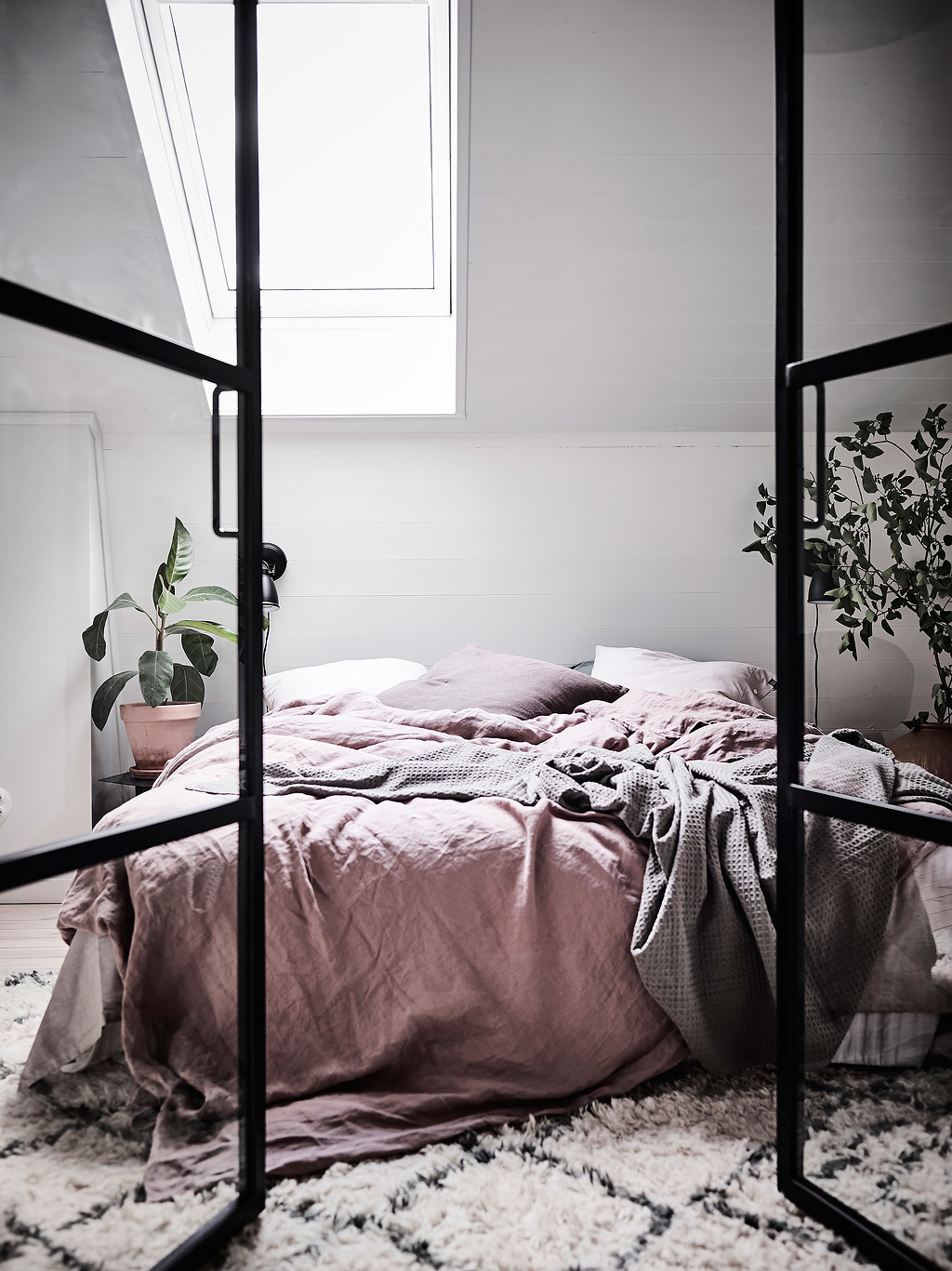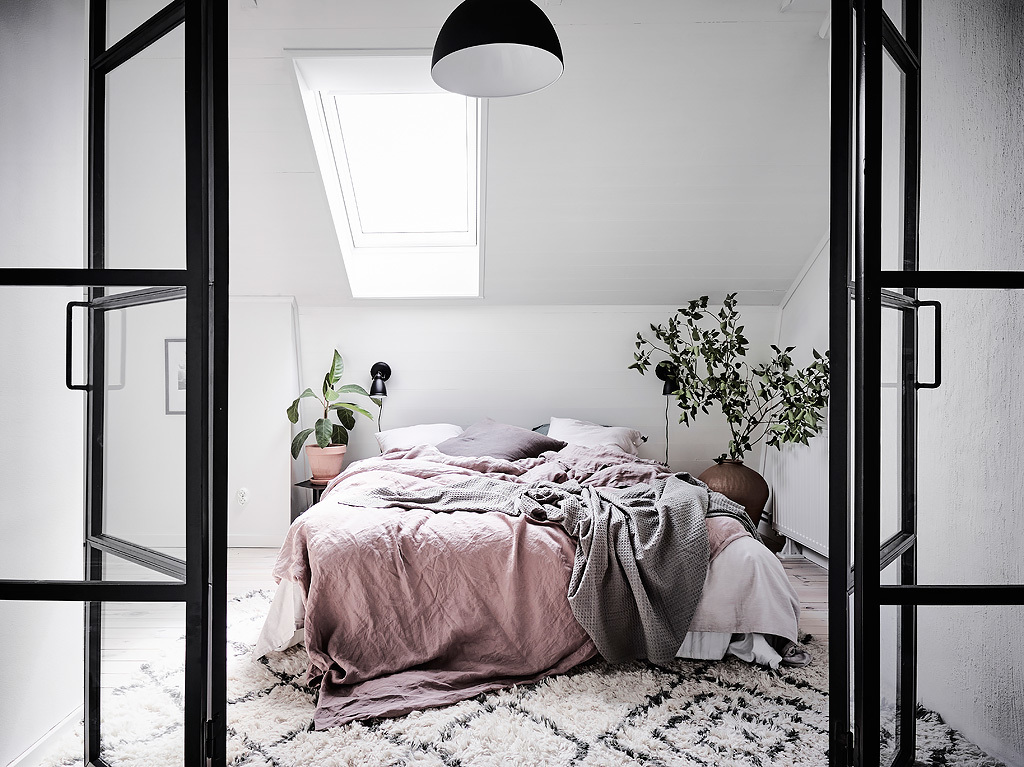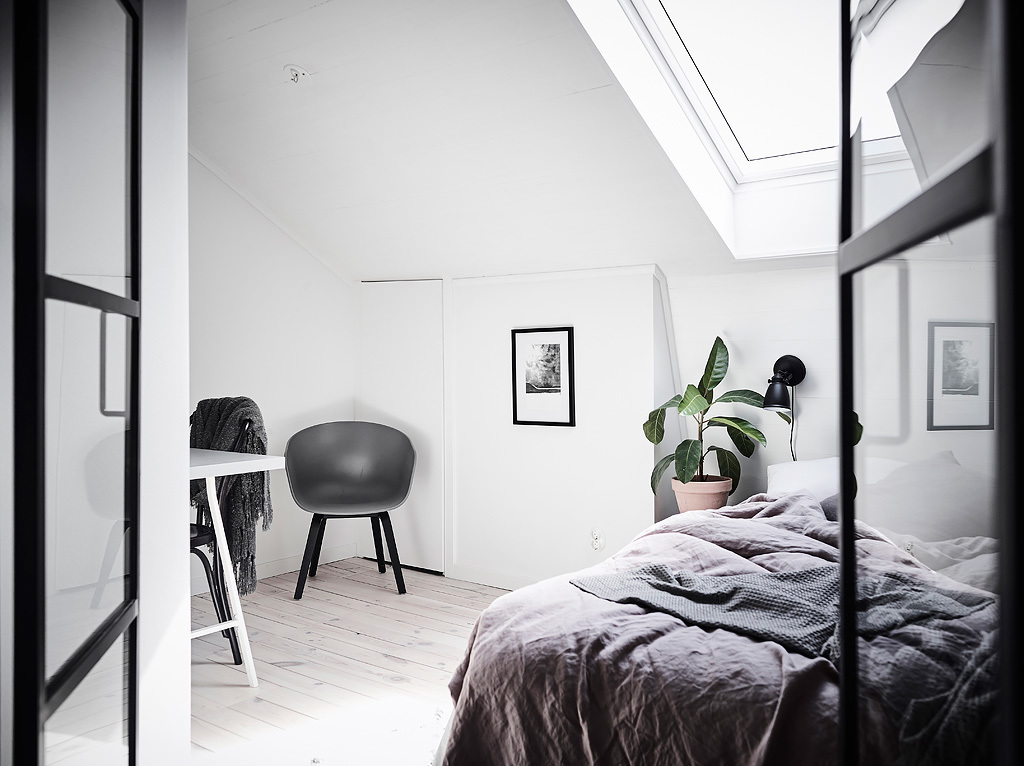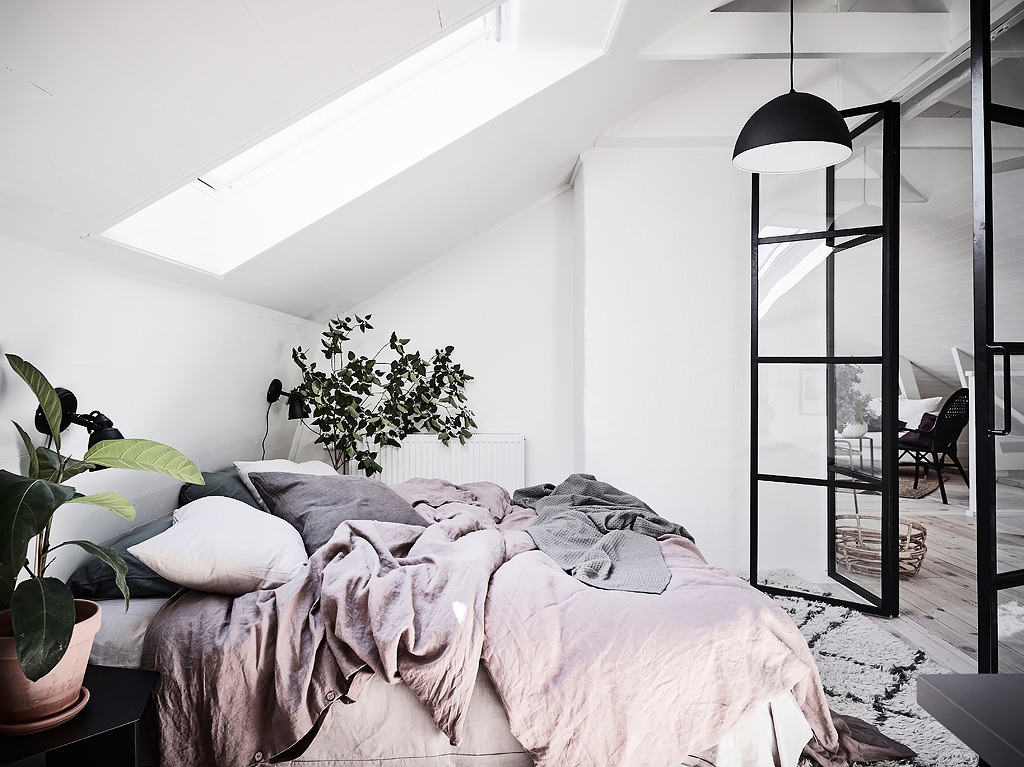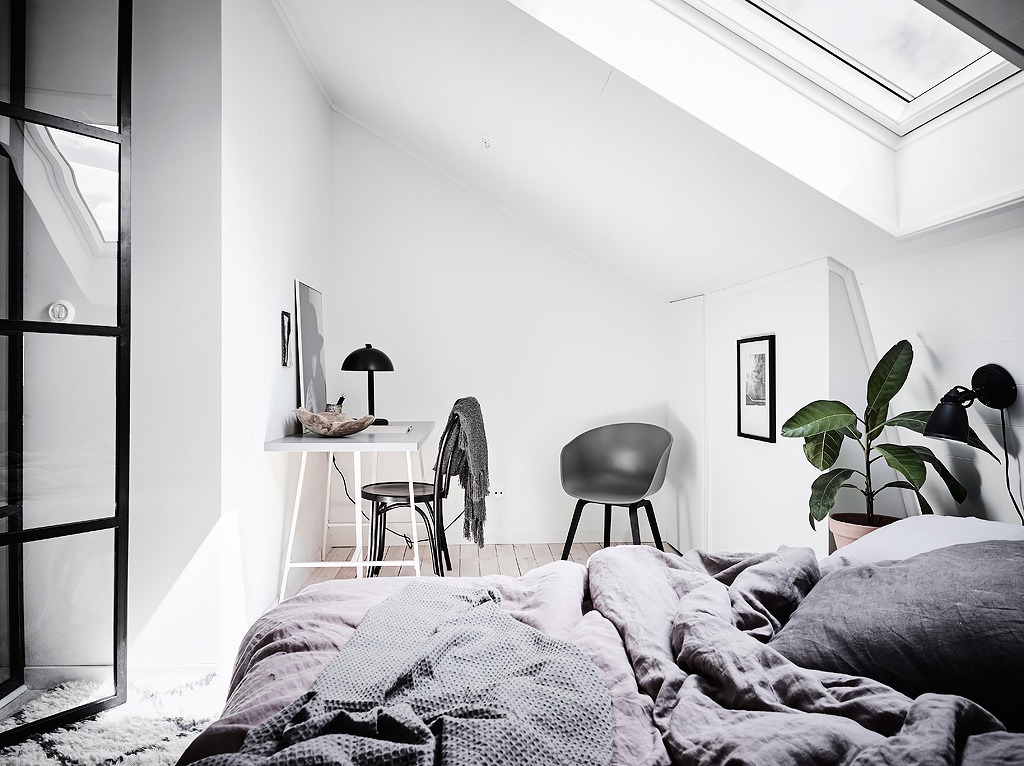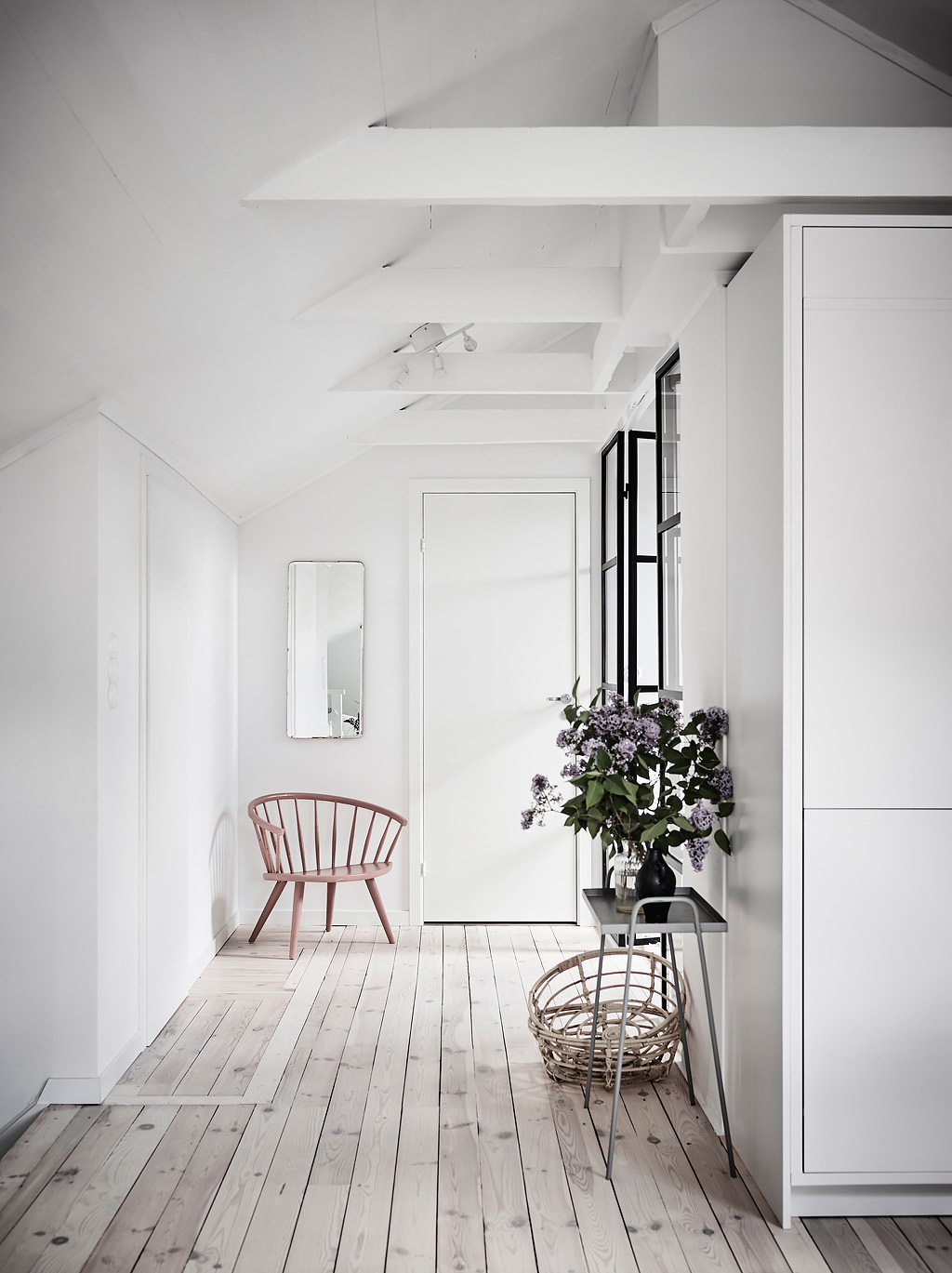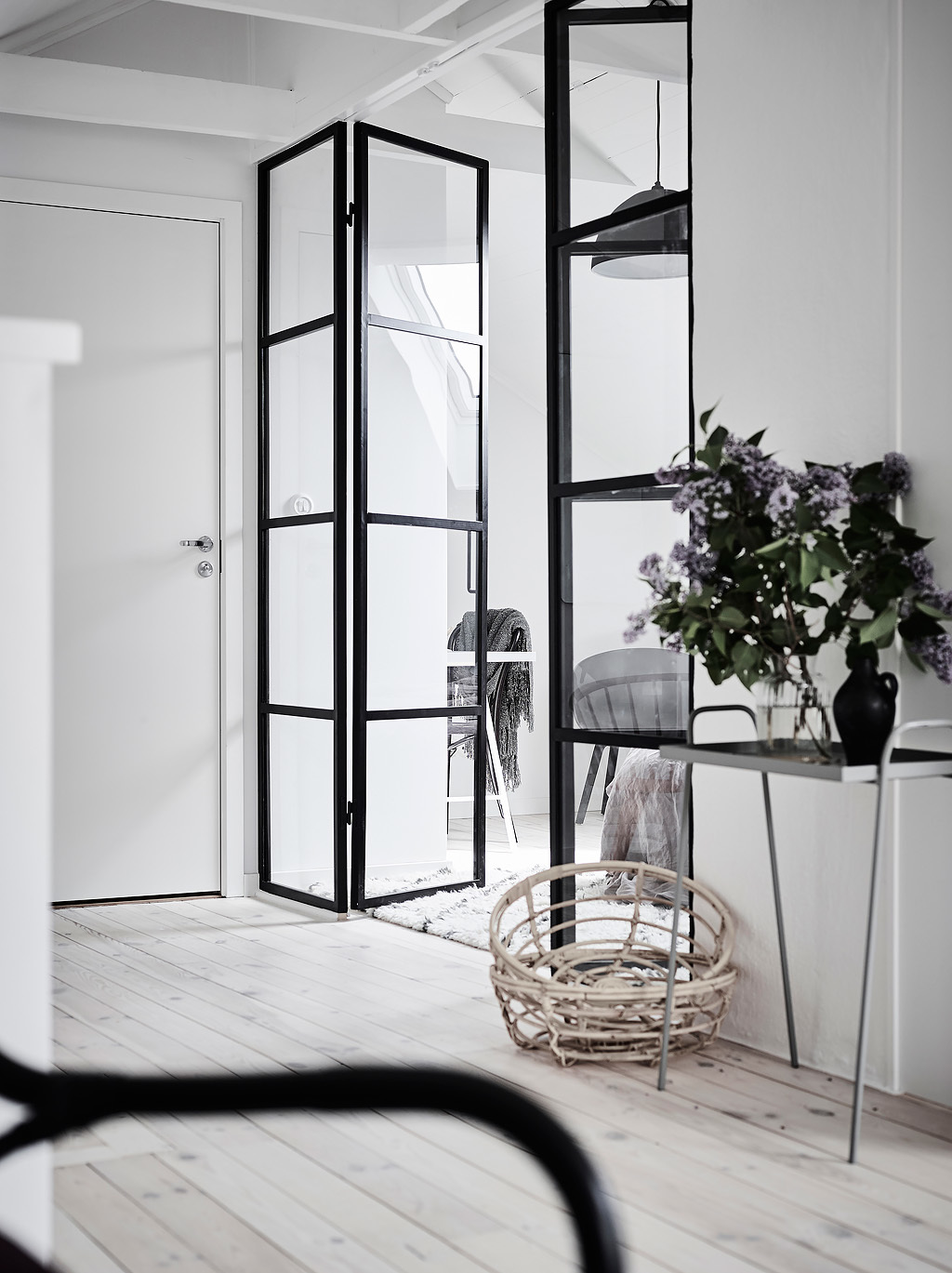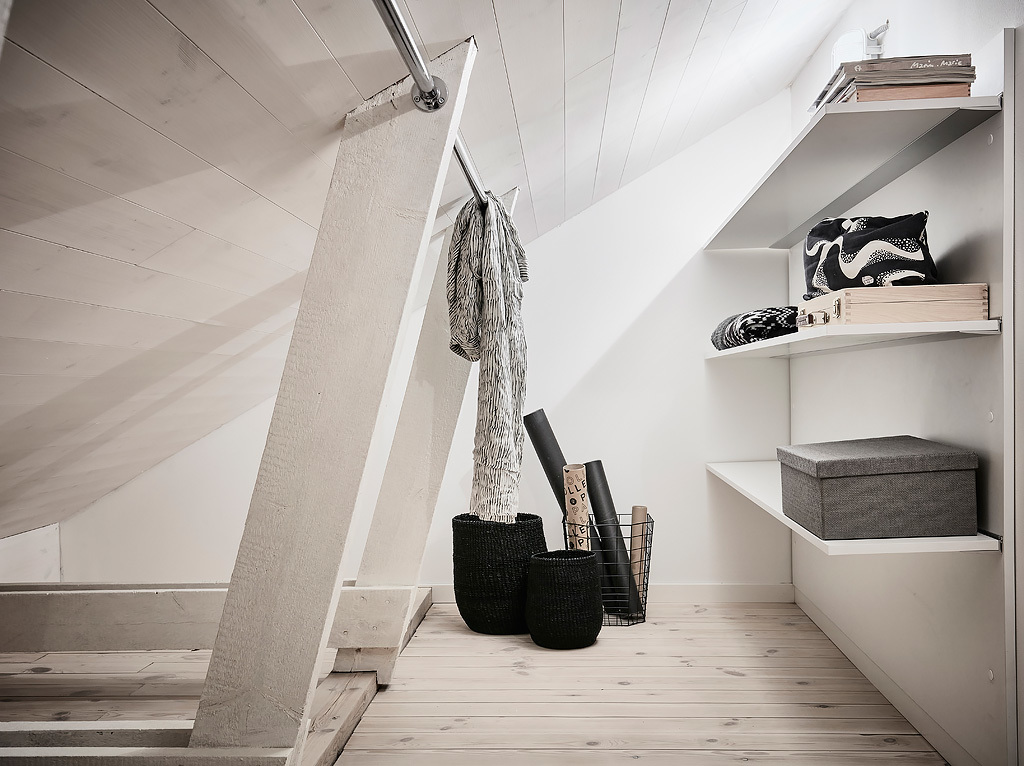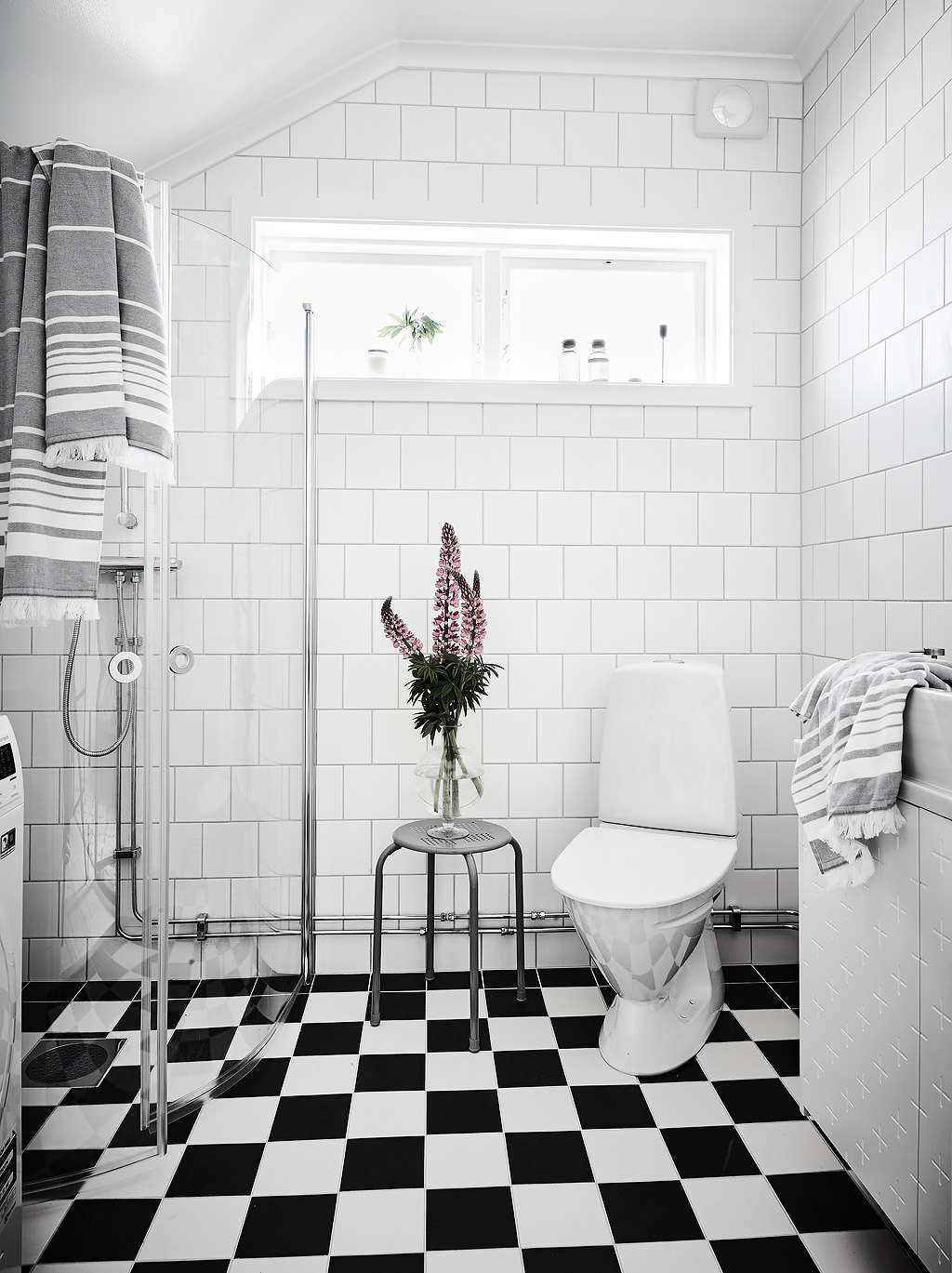 60m²