Lorsqu'on est étudiant, on se contente souvent de peu de mètres carrés, aménagés sommairement. Pourtant habiter dans une toute petite surface comme ici avec ce mini studio de 10 m², ne signifie pas pour autant renoncer à une jolie décoration. Il faut juste privilégier l'essentiel.
A mini studio for a student
When you're a student, you're often satisfied with few square meters, arranged summarily. Yet to live in a very small surface like here with this 10m² mini studio, doesn't mean give a pretty decoration up. You just need to focus on the essentials.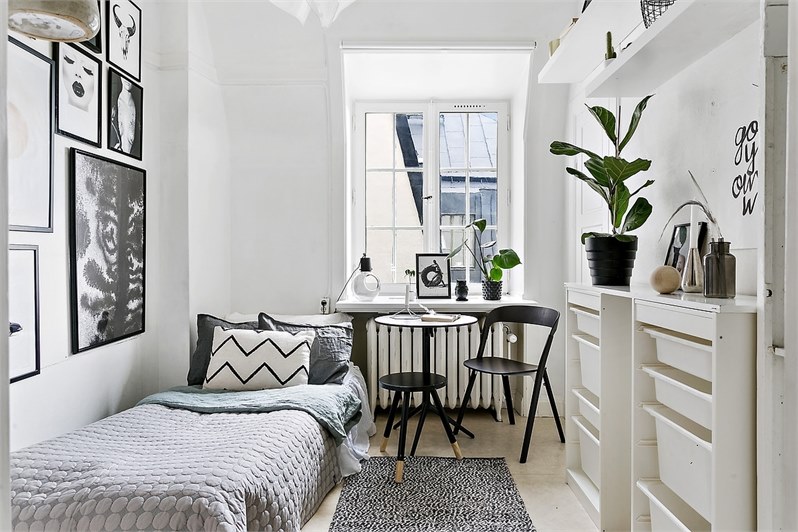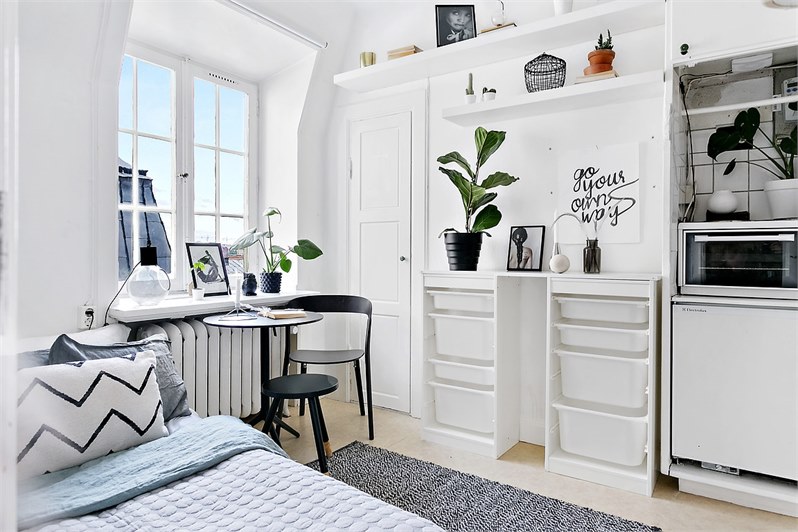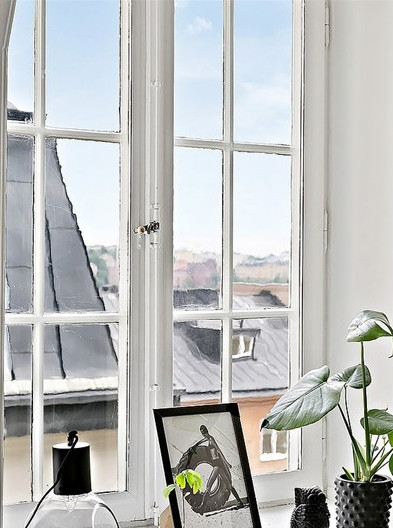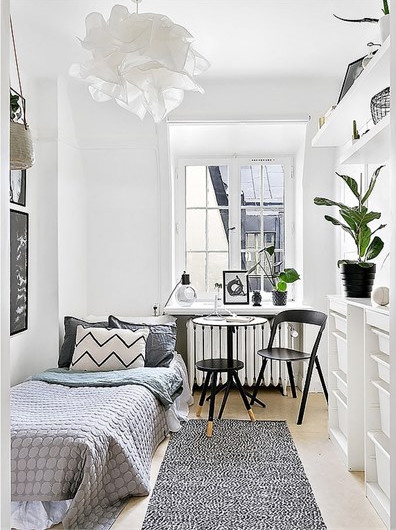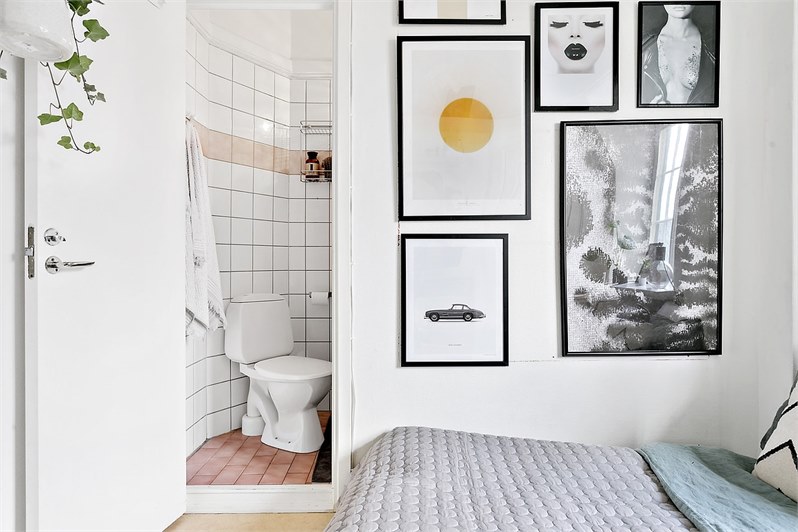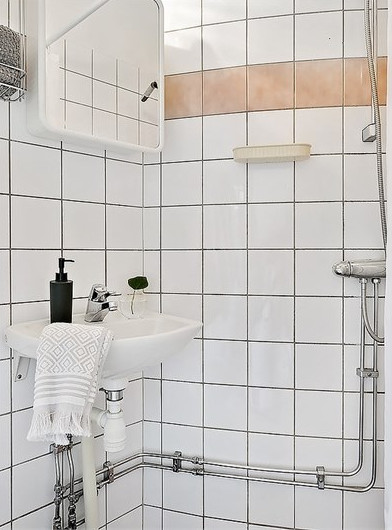 10m²