Avoir une verrière ne signifie pas pour autant adopter un style industriel. Dans ce grenier, c'est un univers épuré qui nous attend. Une verrière blanche très contemporaine divise l'espace de cet appartement, et donne le ton : même sous les toits ce n'est pas le royaume des poutres, mais bien celui de la décoration contemporaine.
A pure apartement under the attic in Sweden
Having a glass partition doesn't mean adopting an industrial style. In this attic, it's a refined and pure universe that awaits us. A very contemporary white glass partition divides the space of this apartment, and sets the tone: even under the roofs it's not the realm of the beams, but that of the contemporary decoration.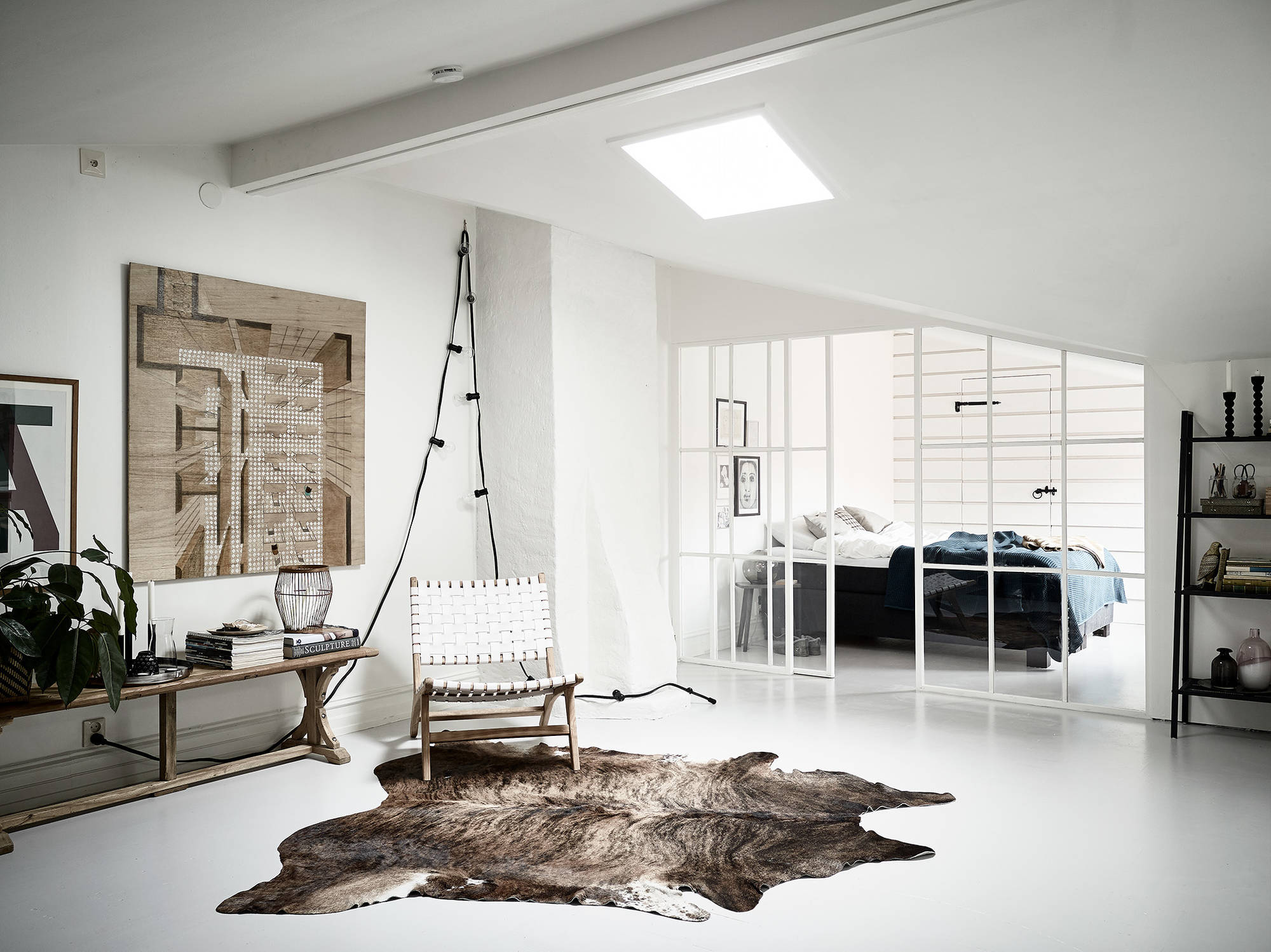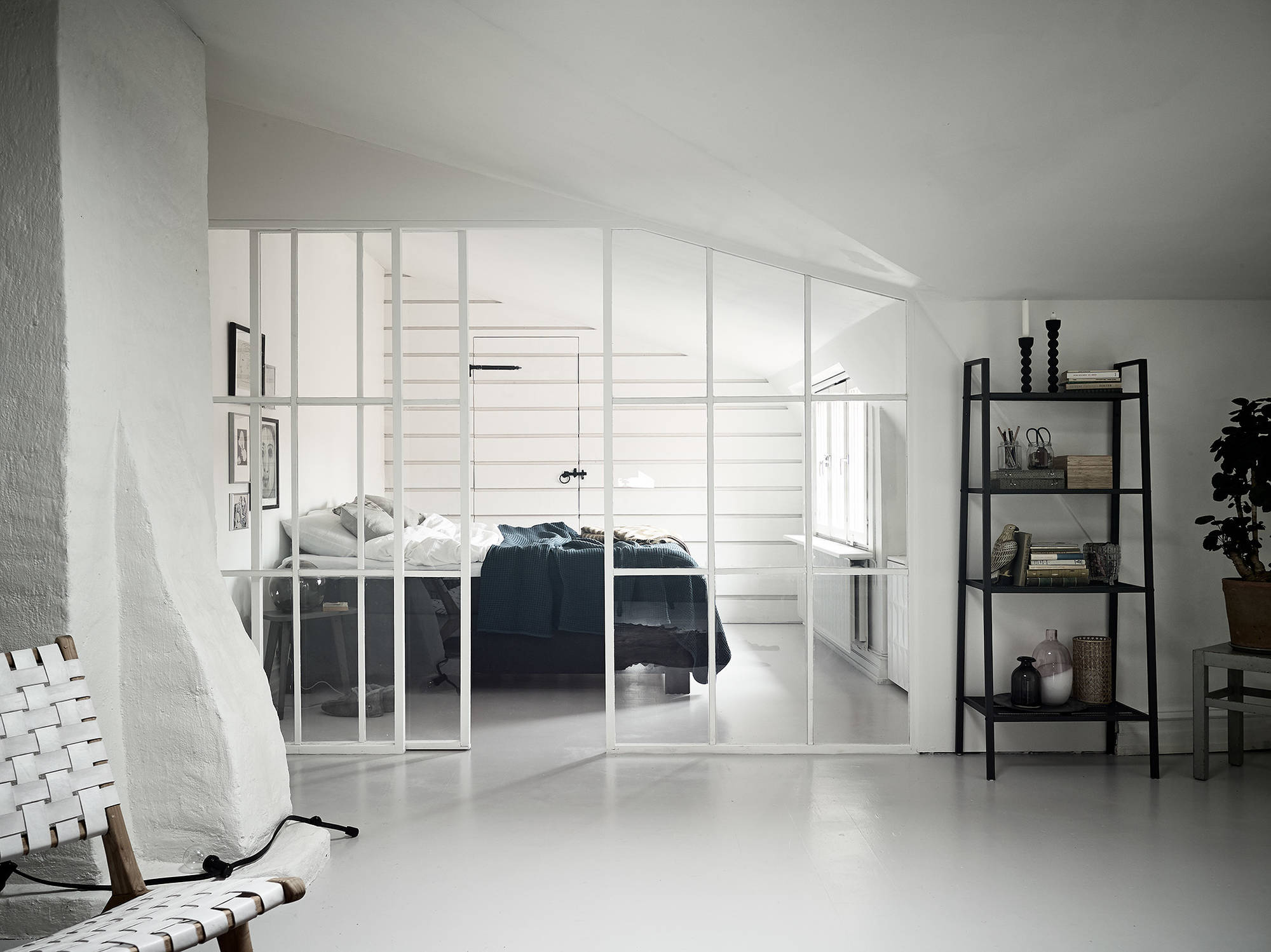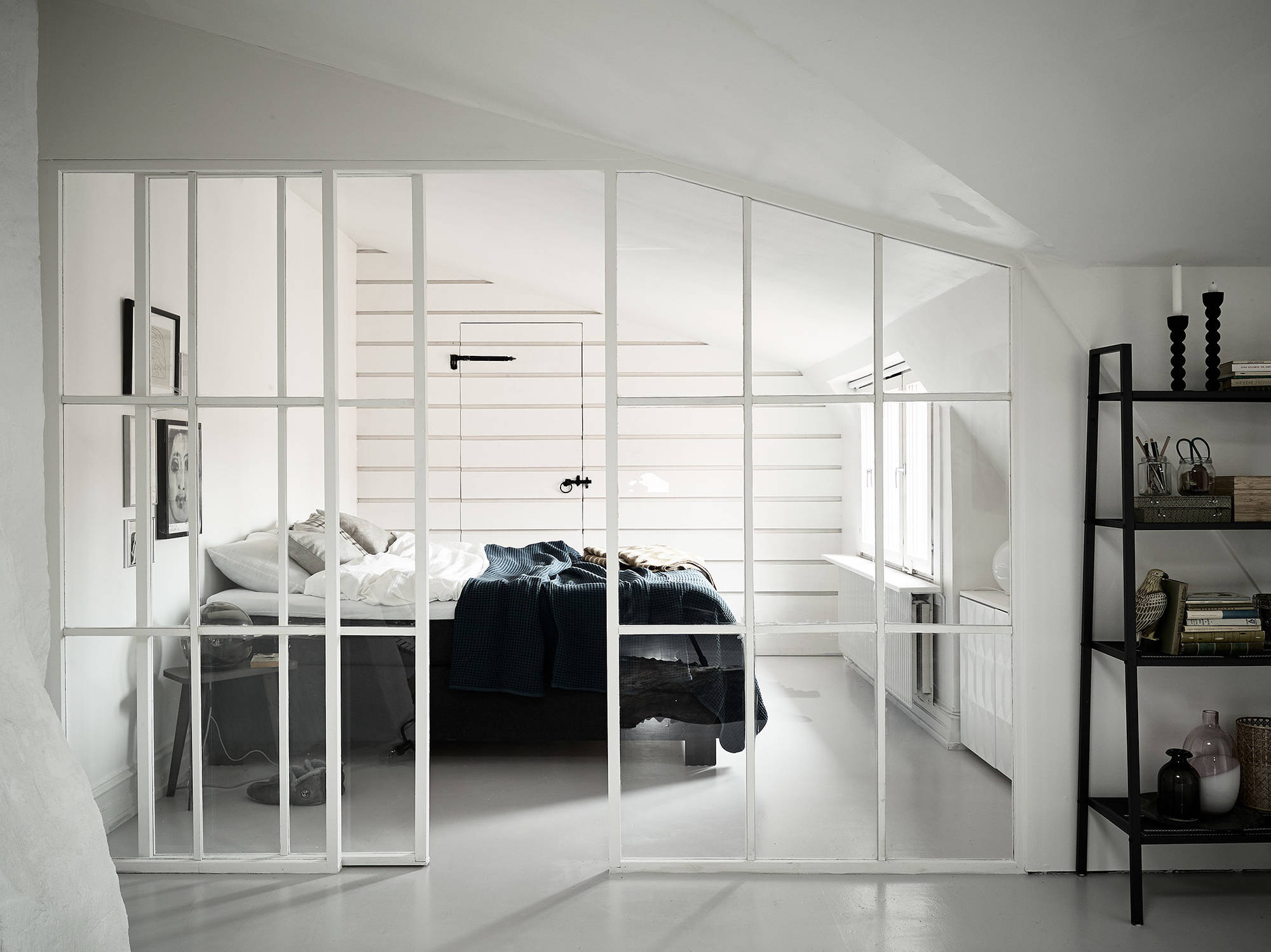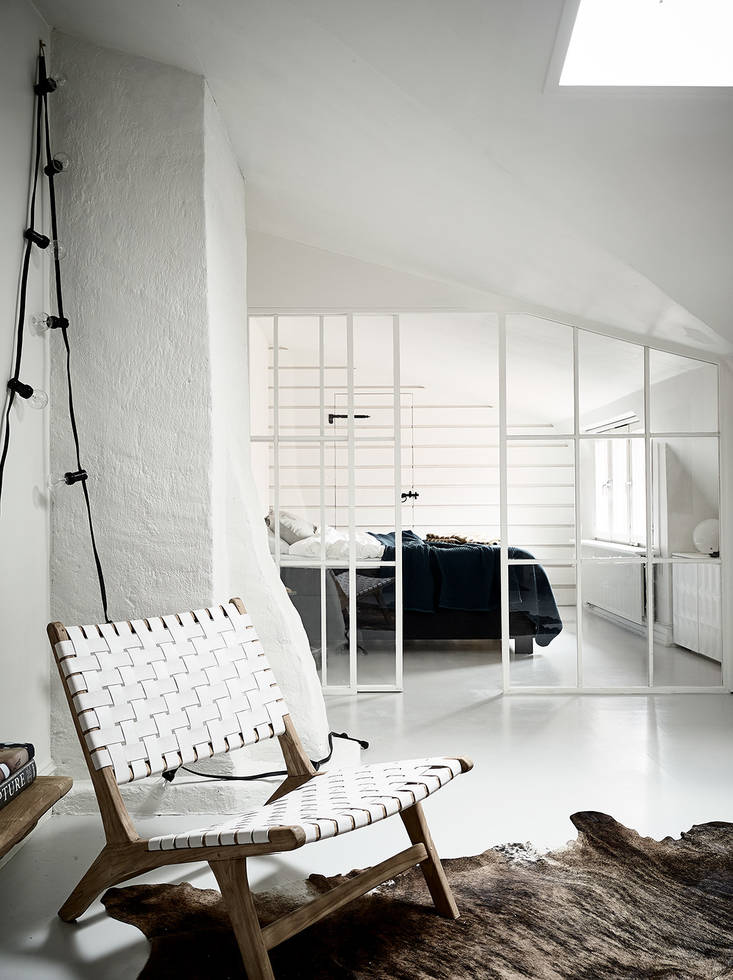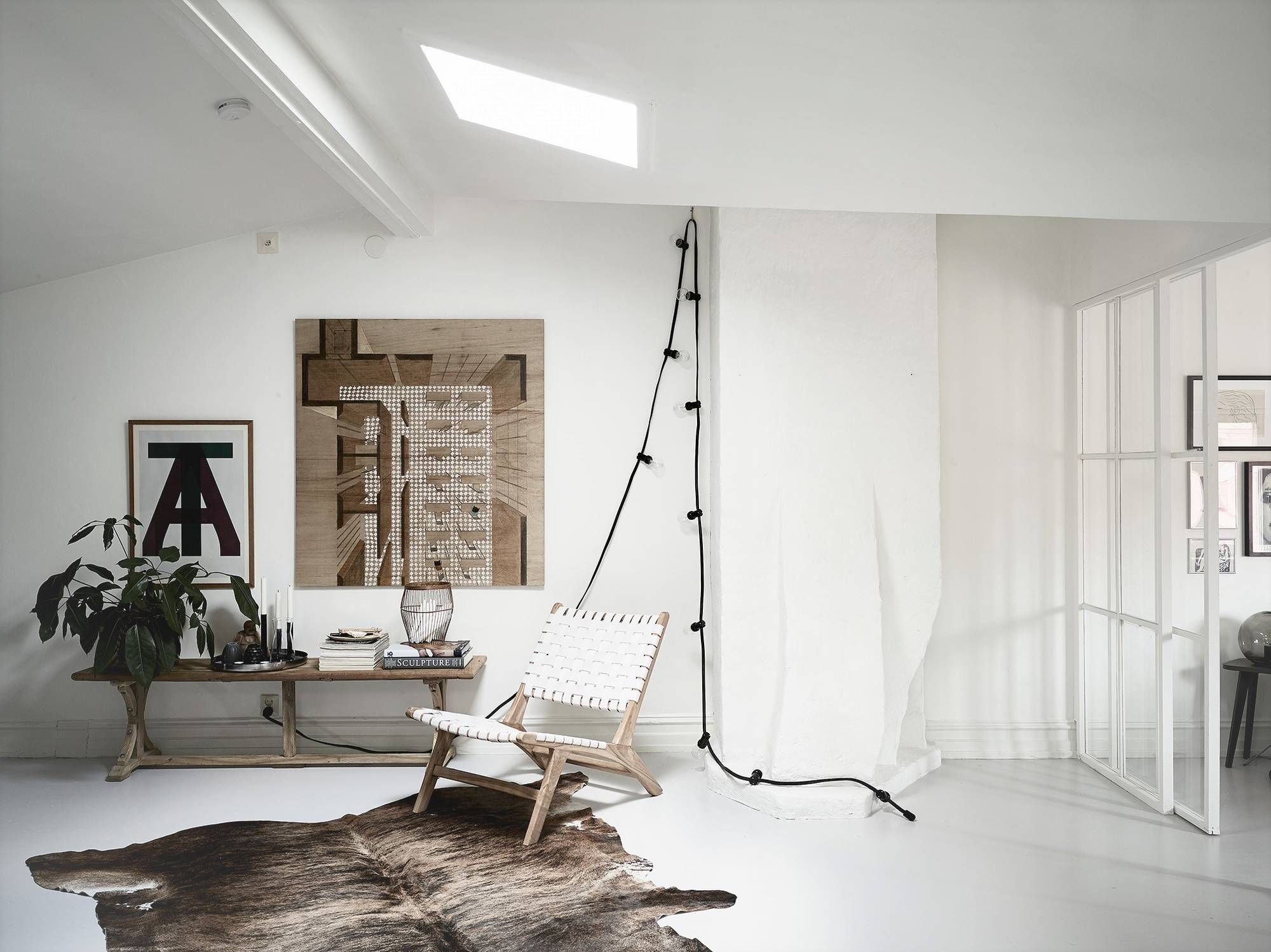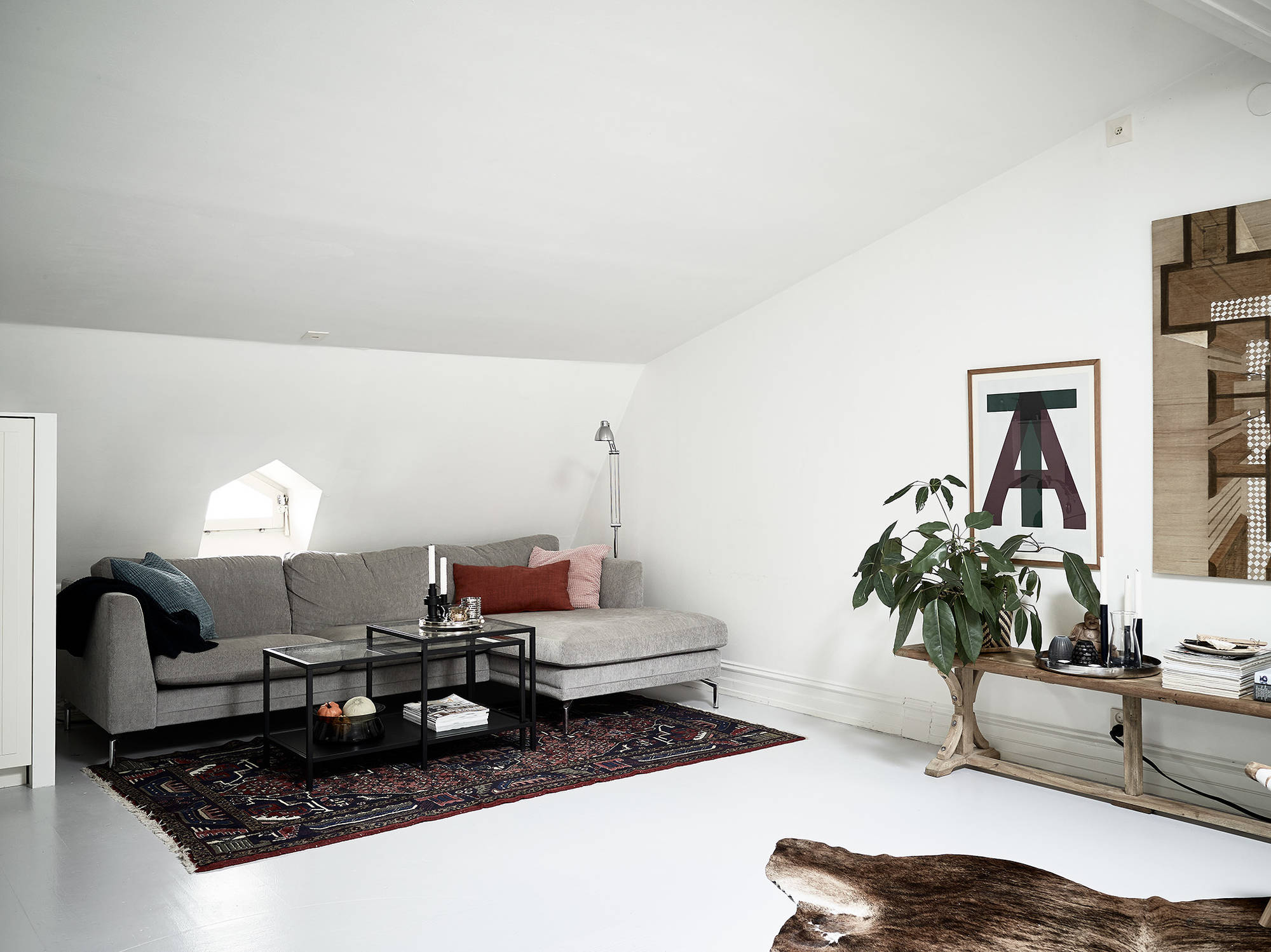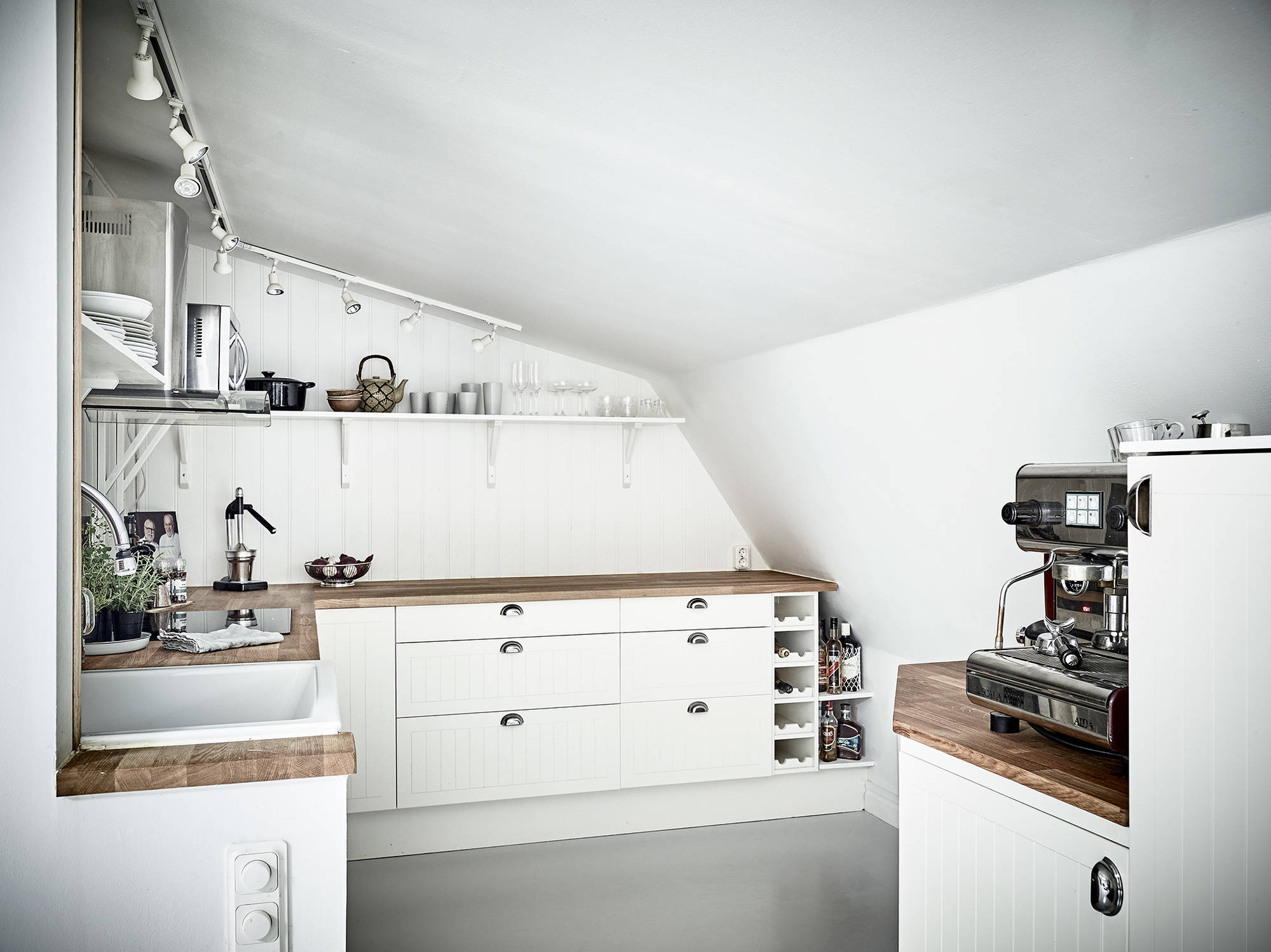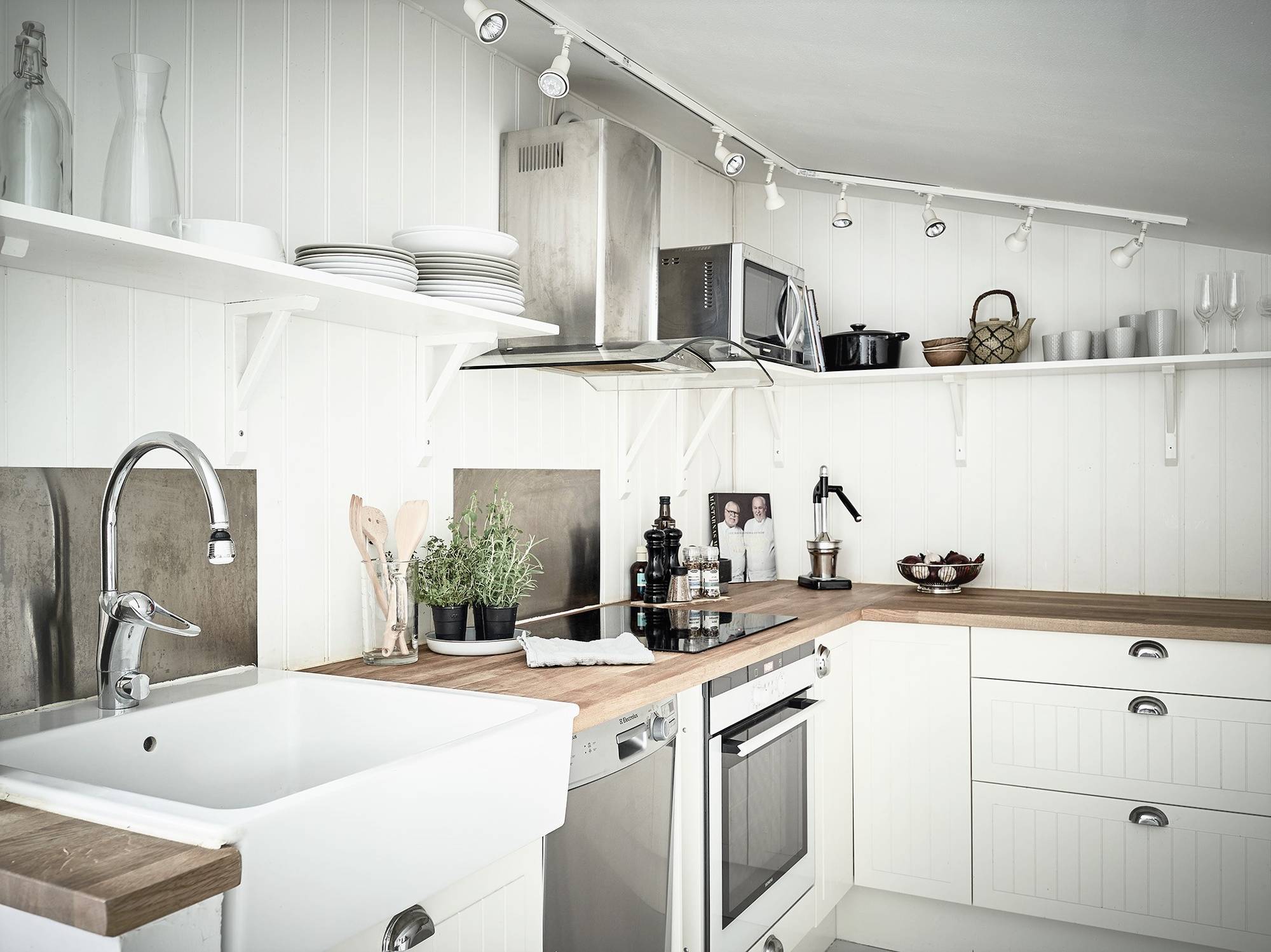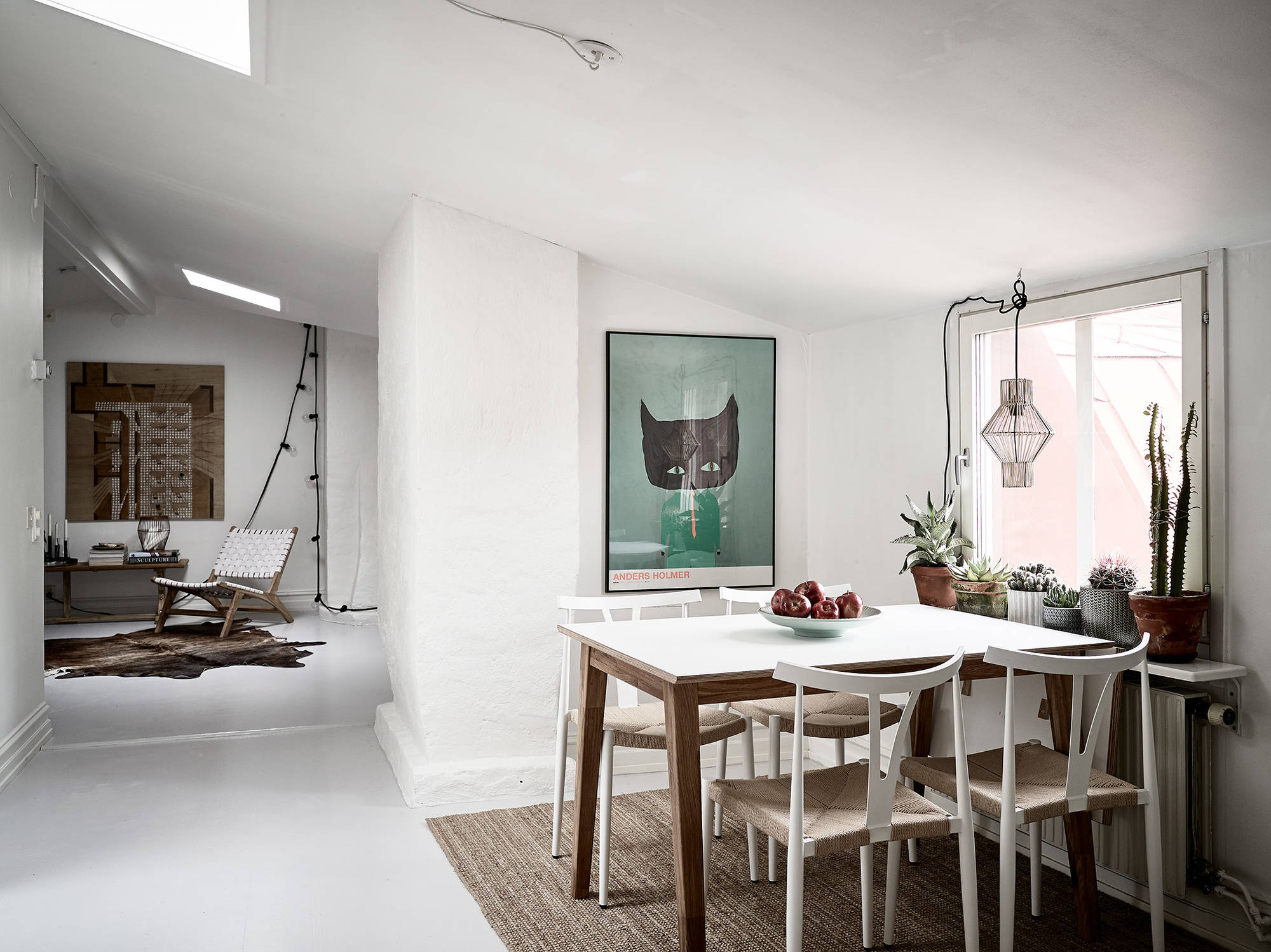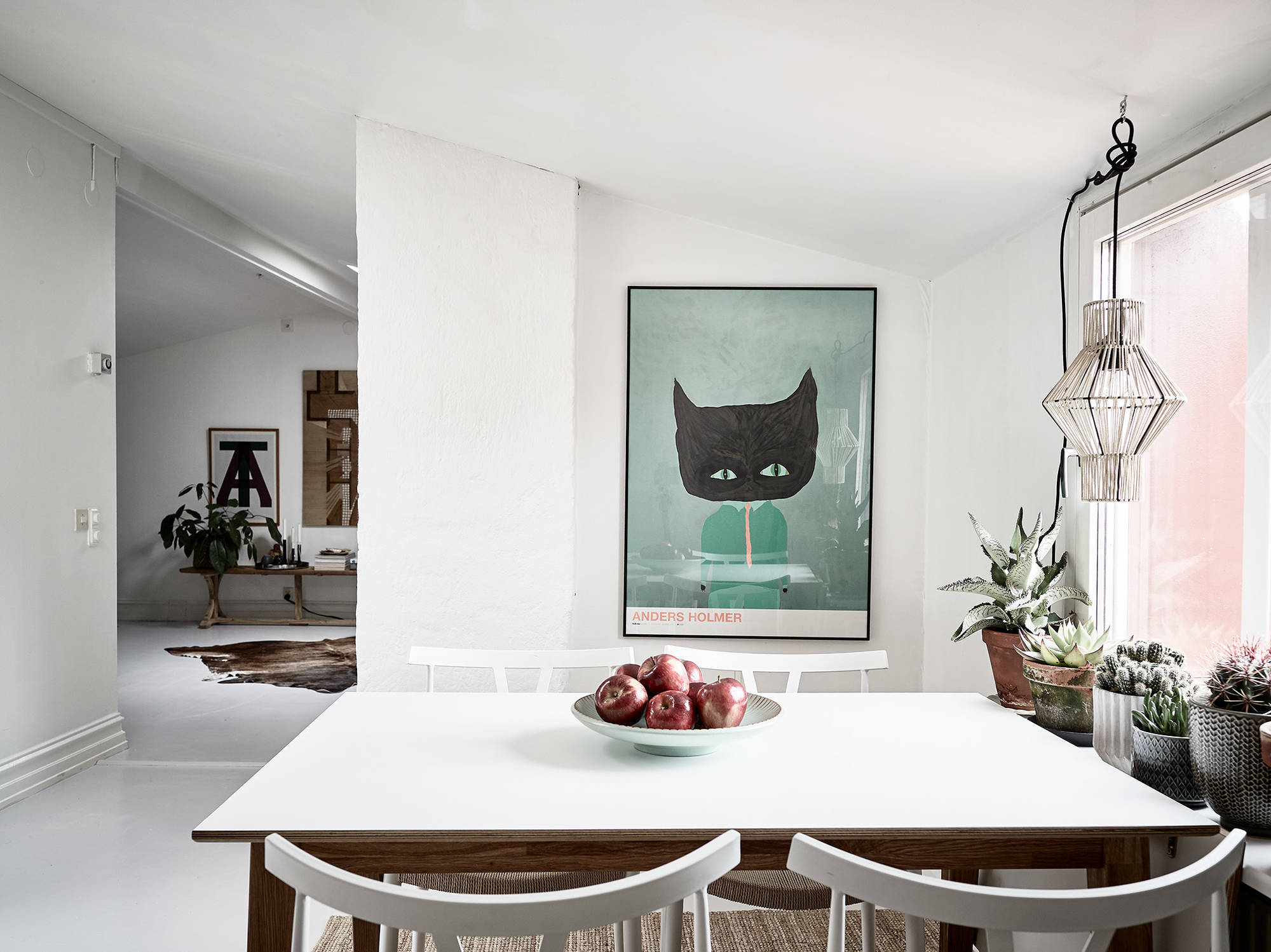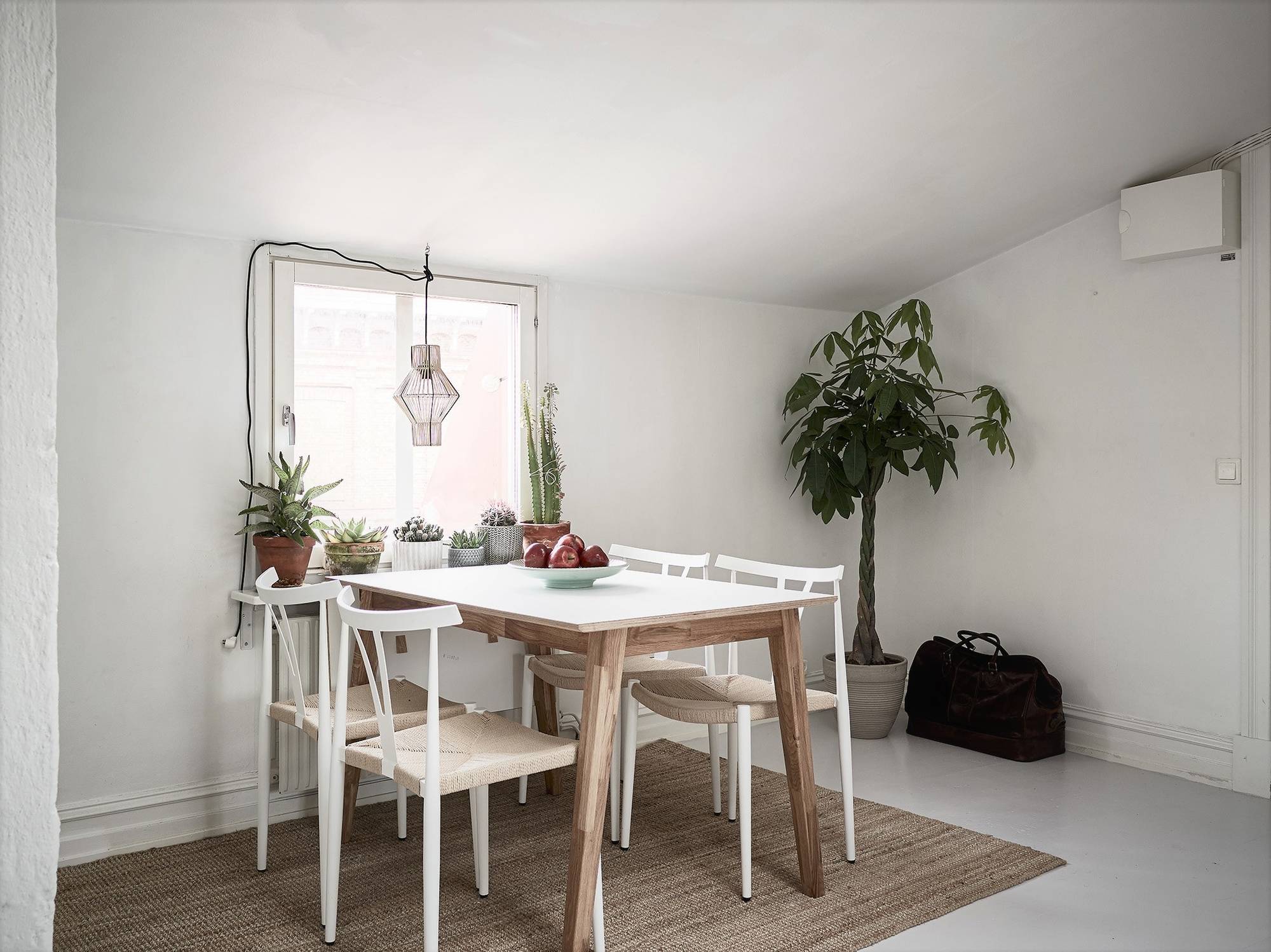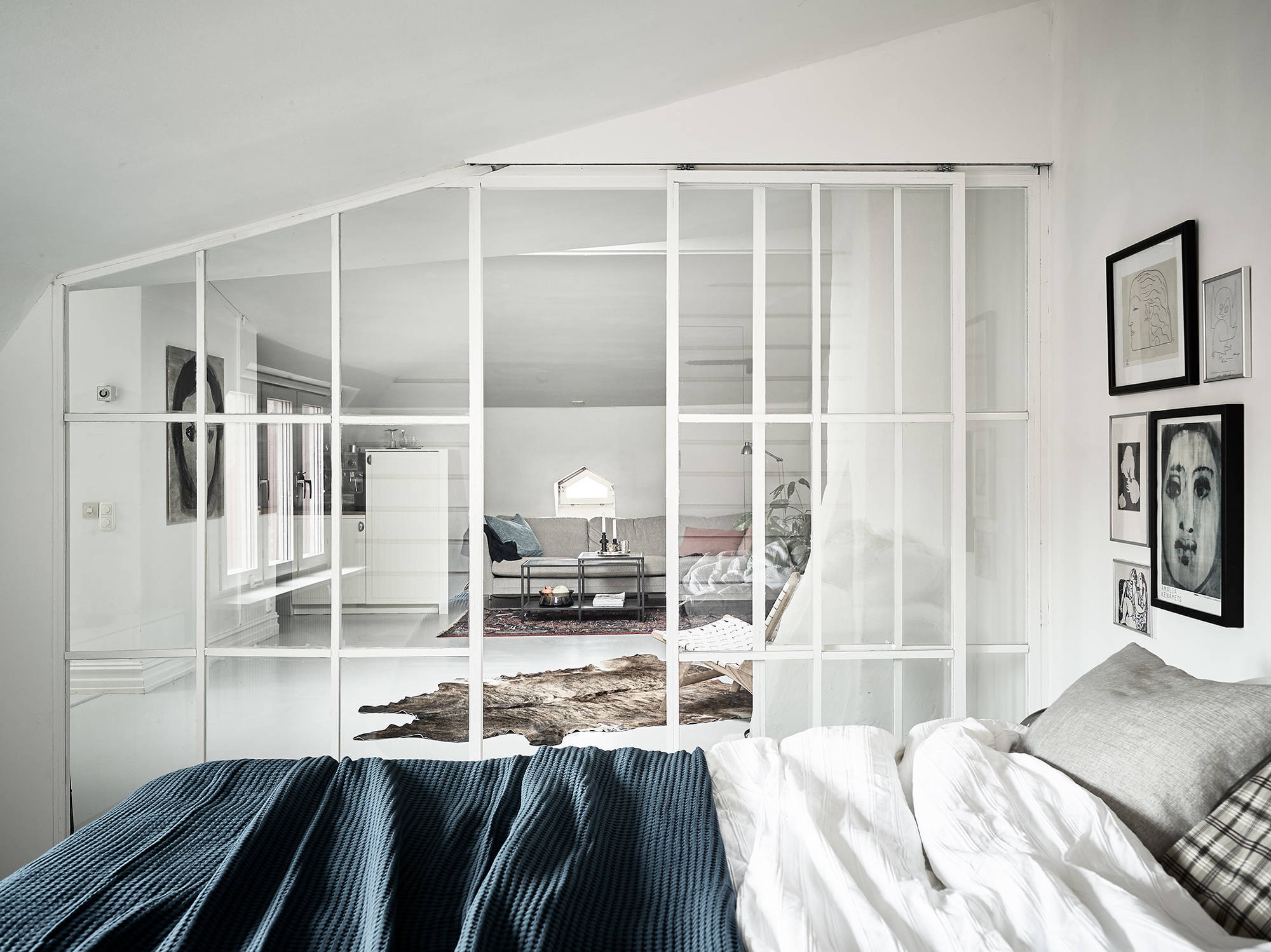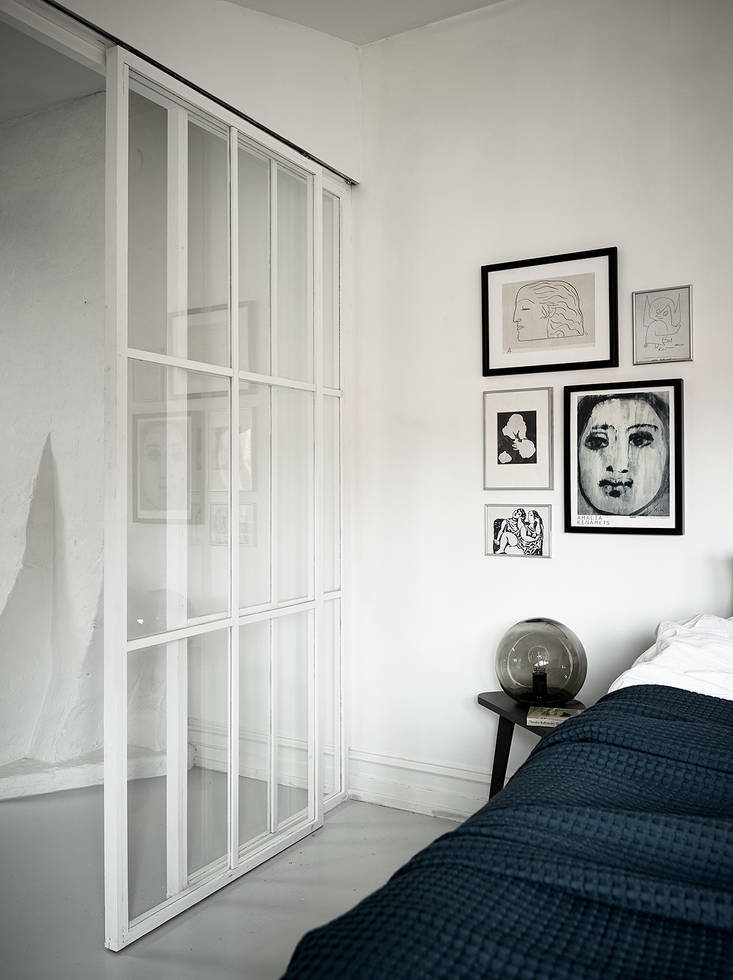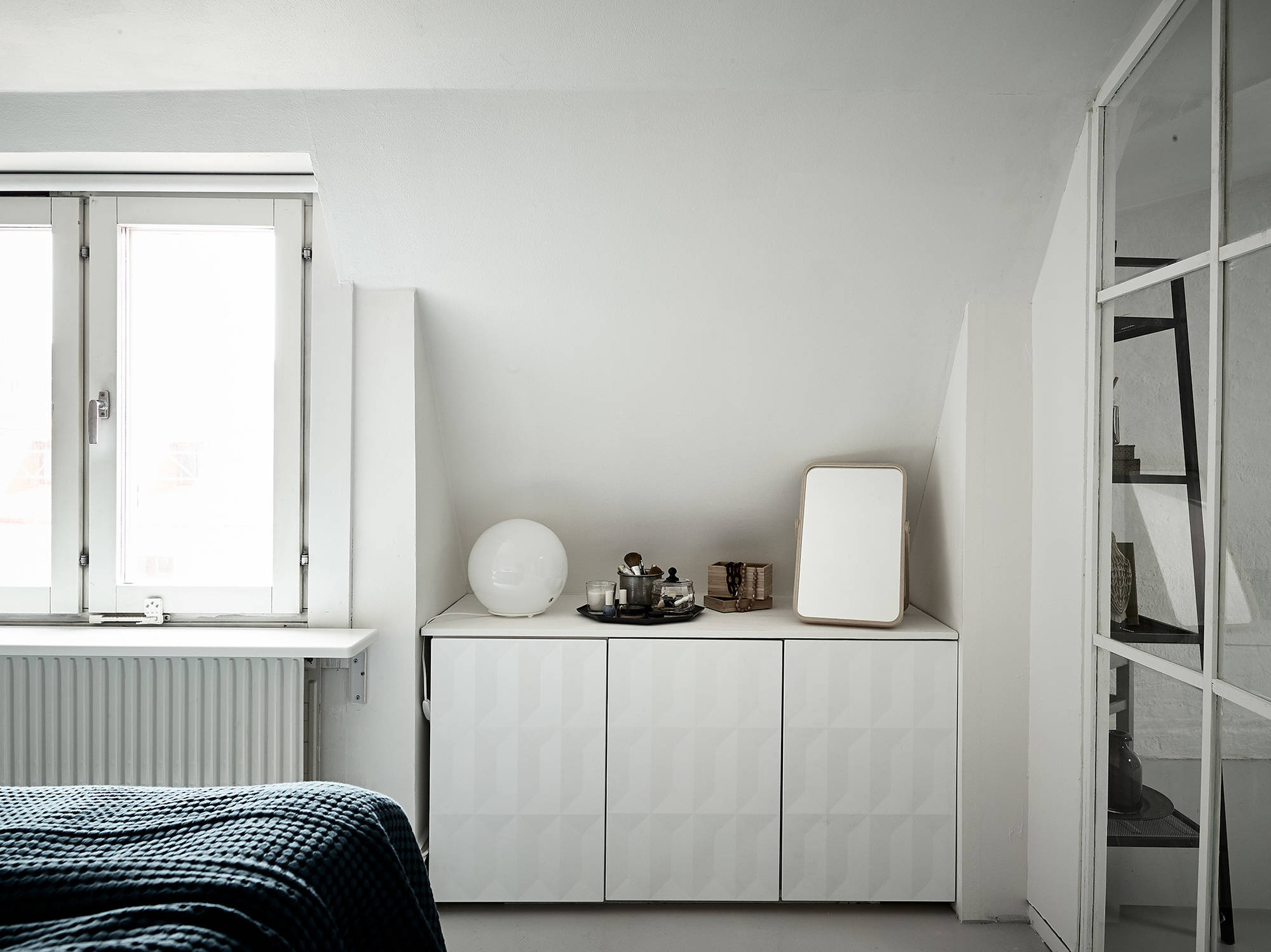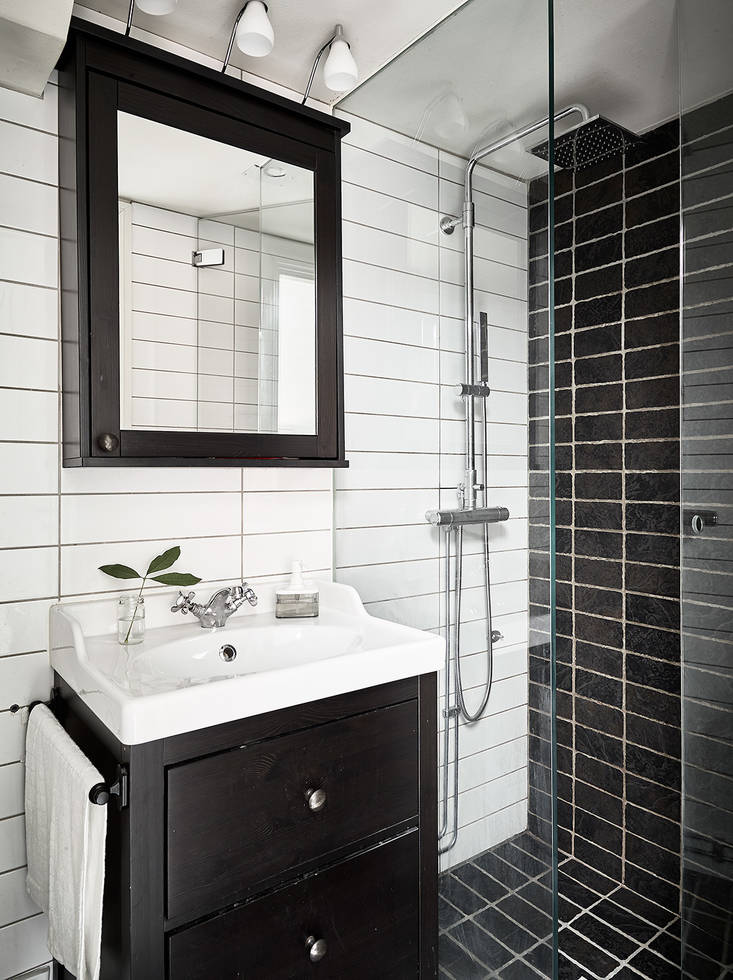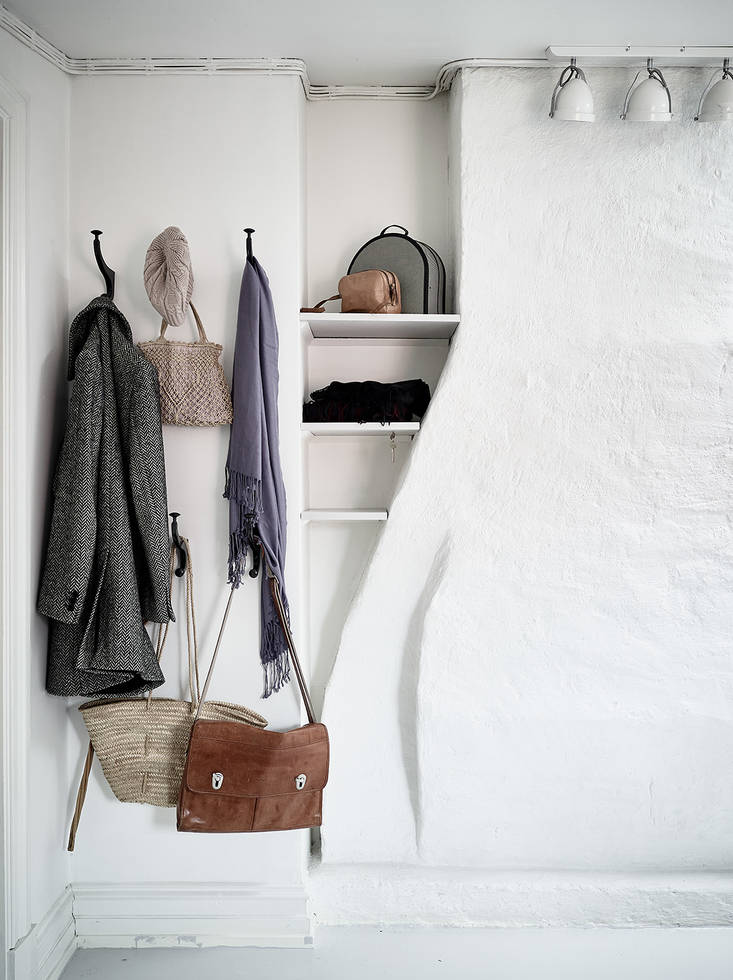 62m²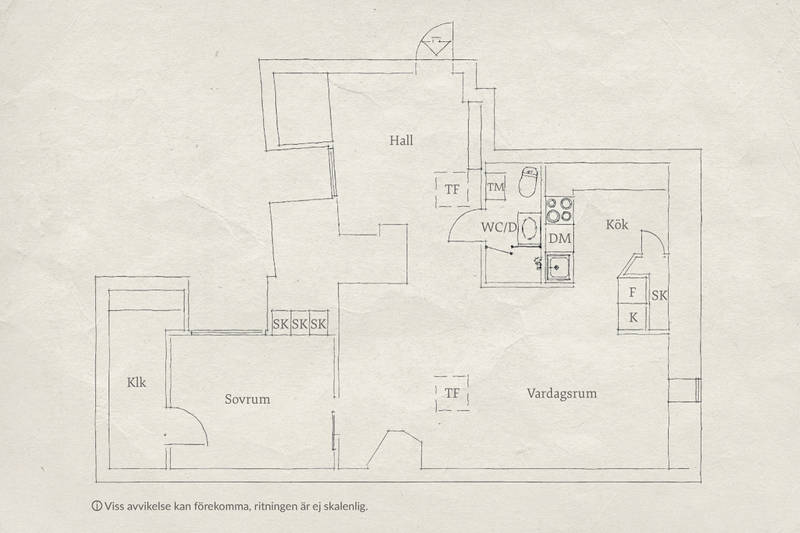 source : Stadshem