A contemporary family retreat that interacts with the landscape around it, the Bridge House in New Delhi is set on a lovely 2.5 acre lot and boasts a living area of 17,500 square feet. In reality though, this exquisite residence goes beyond the constraints of its glass walls as it creates a flowing indoor-outdoor interplay that defines its true essence. The C-shaped structure of the house is based around a relaxing pool and deck area and a tree that is more than 75 years old! Nature is cleverly and aesthetically combined with the interior of this Indian home at every turn with the lower level living area / family zone and the balconies on the top floor opening up towards mesmerizing rear courtyard.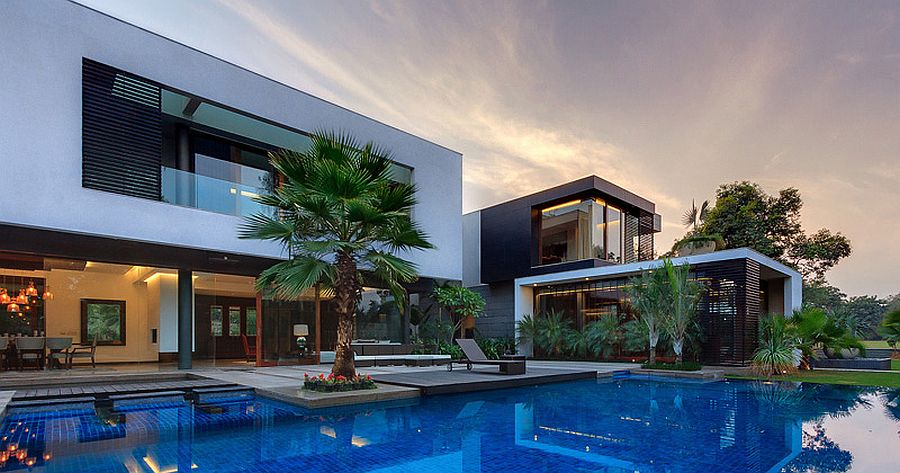 Designed by DADA & Partners, it is the lower level of the expansive house that contains the family room, living area, dining space, kitchen and other formal space while the top floor contains additional bedrooms and bathrooms. A separate wing on the lower level contains the master suite and is connected with the main wind using a glass and steel walkway. A stylish fireplace delineates the dining area and family room on the ground floor even as a fascinating staircase steals the spotlight with its ingenious design that turns the space underneath into a Zen-styled escape.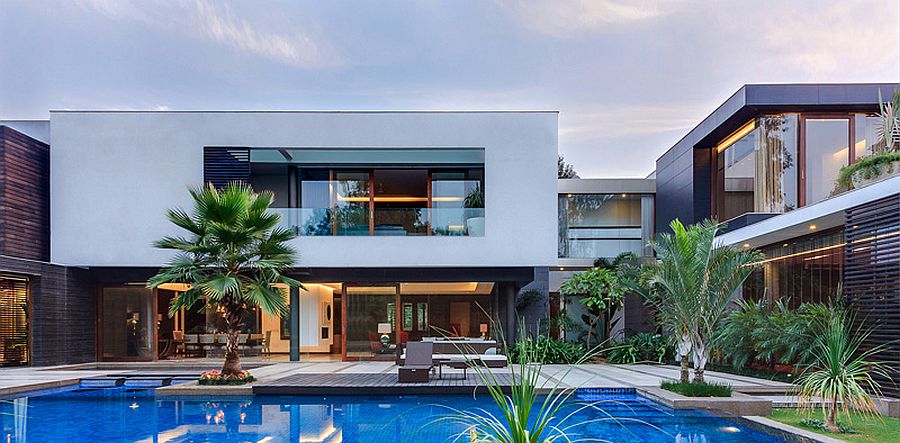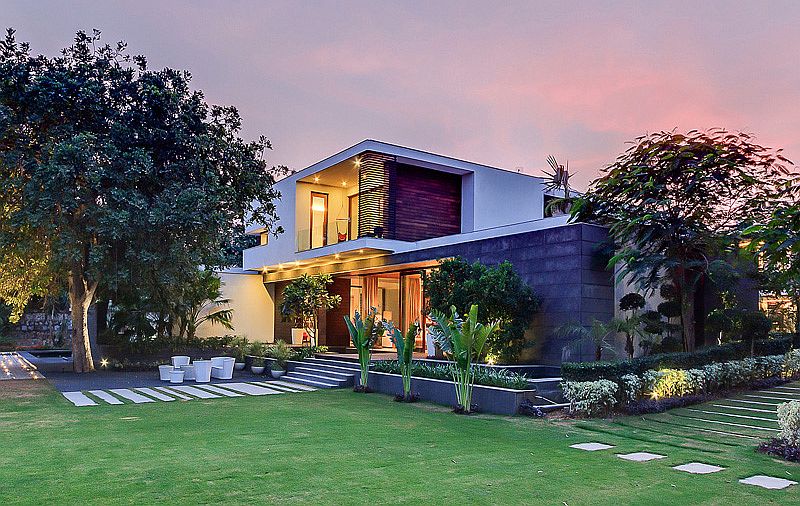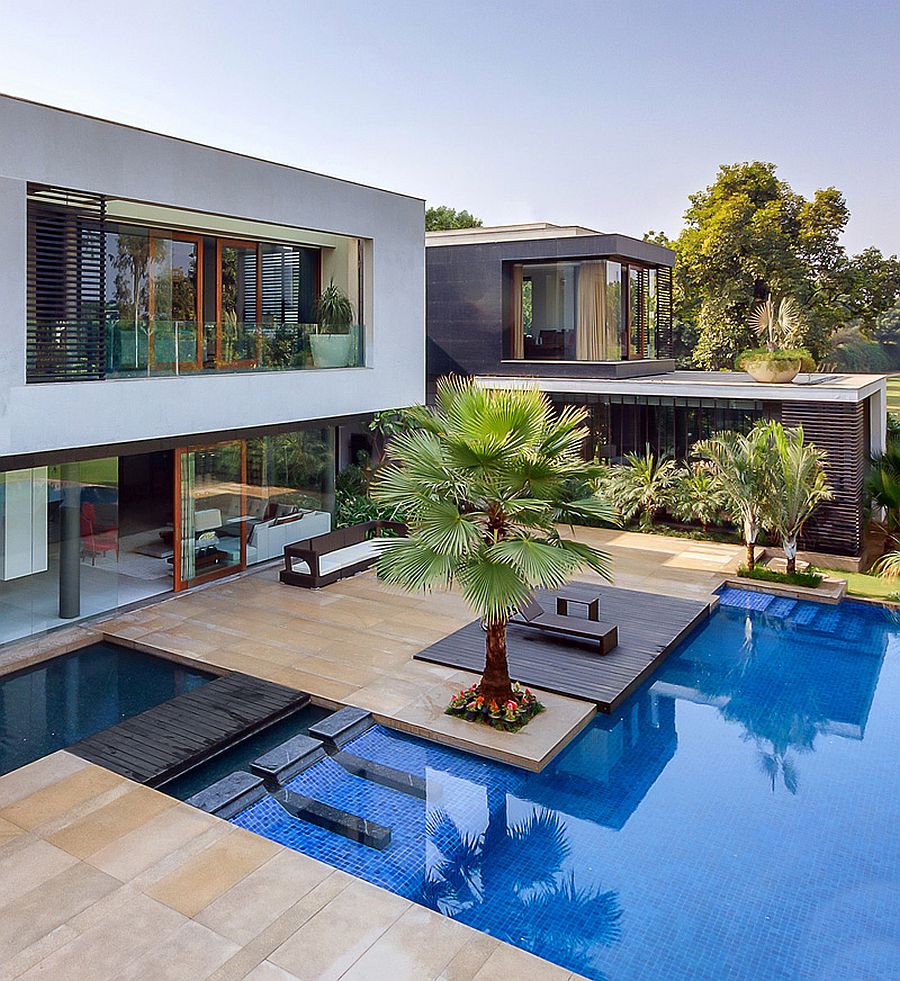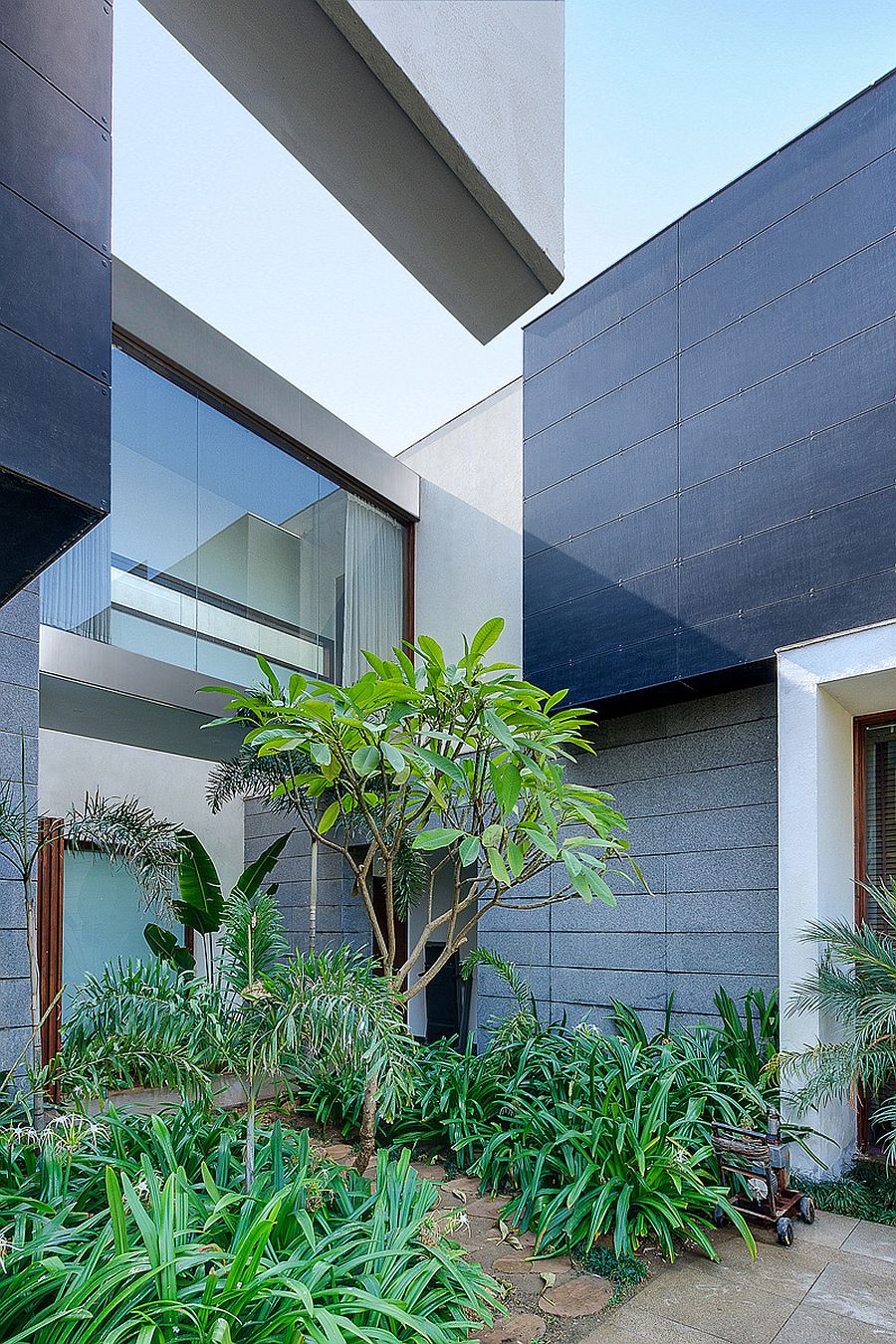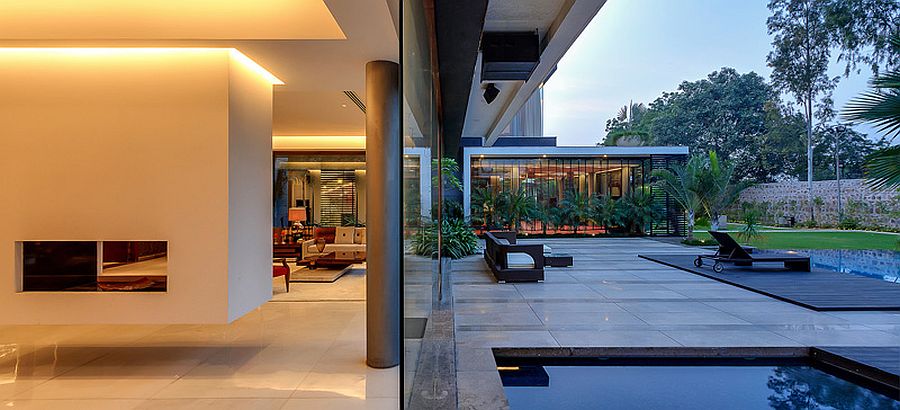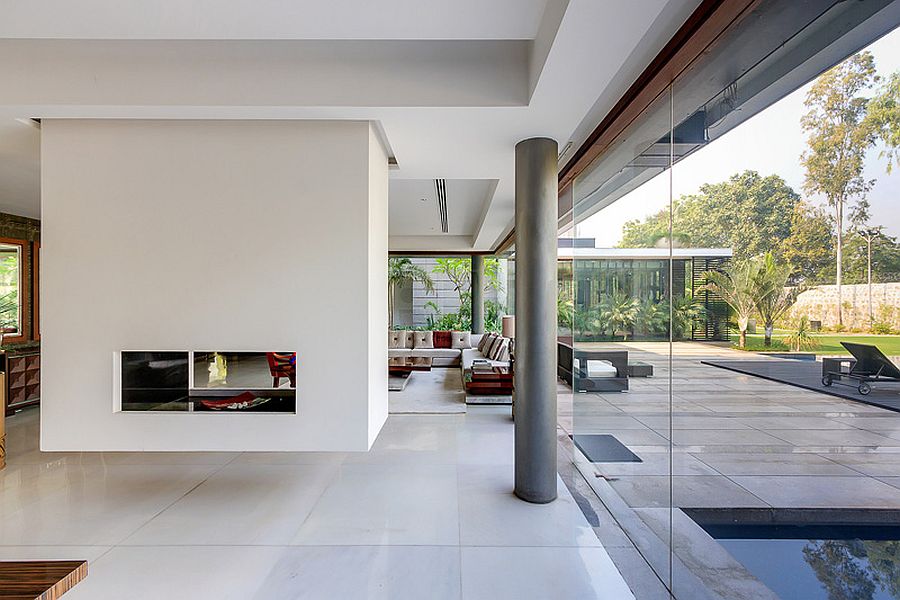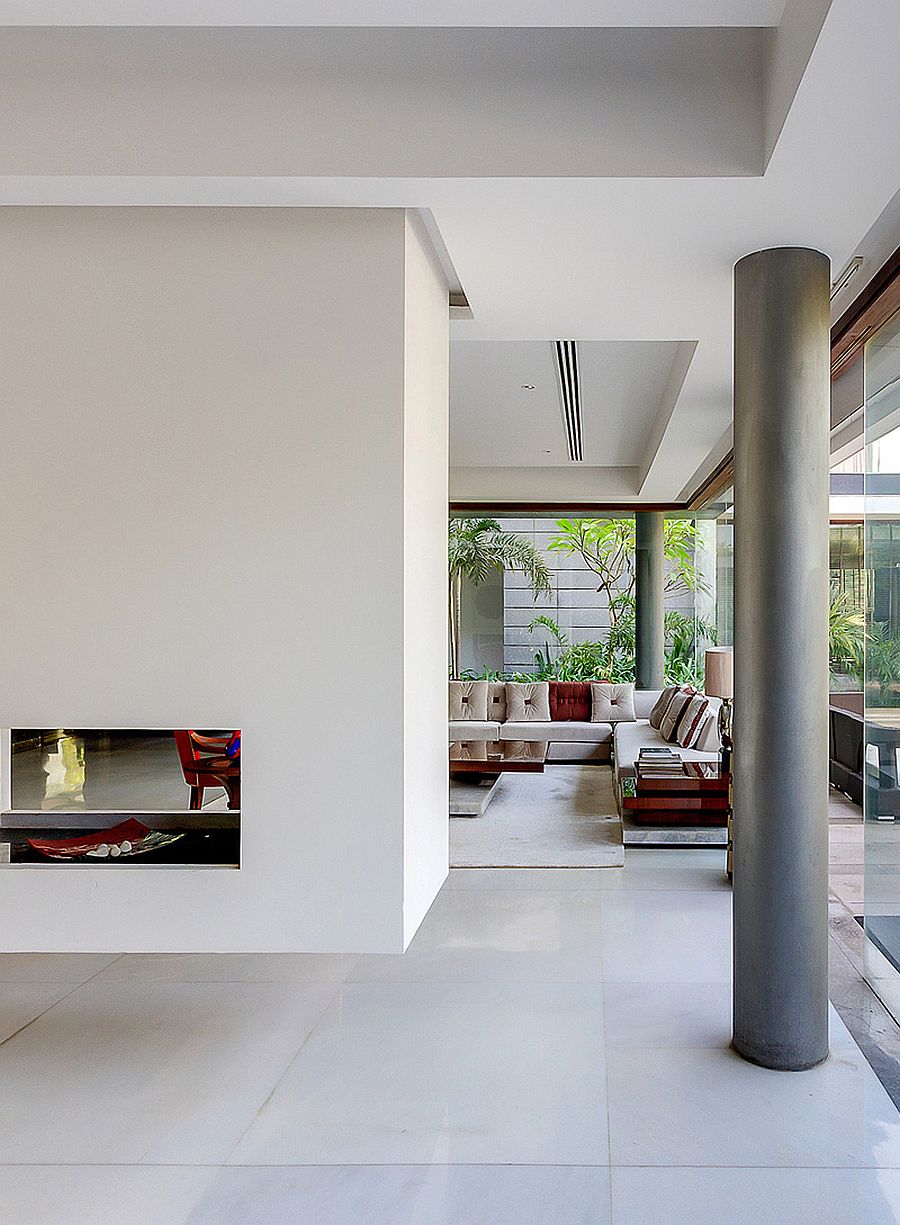 Specially crafted green zones with glass walls enliven various rooms of this wonderful and soothing house allowing the homeowners to escape the rush of fast-paced urban lifestyle. And it is barely a surprise that life here is more about the outdoors than the luxurious interior! [Photography: Lightzone / Ranjan Sharma]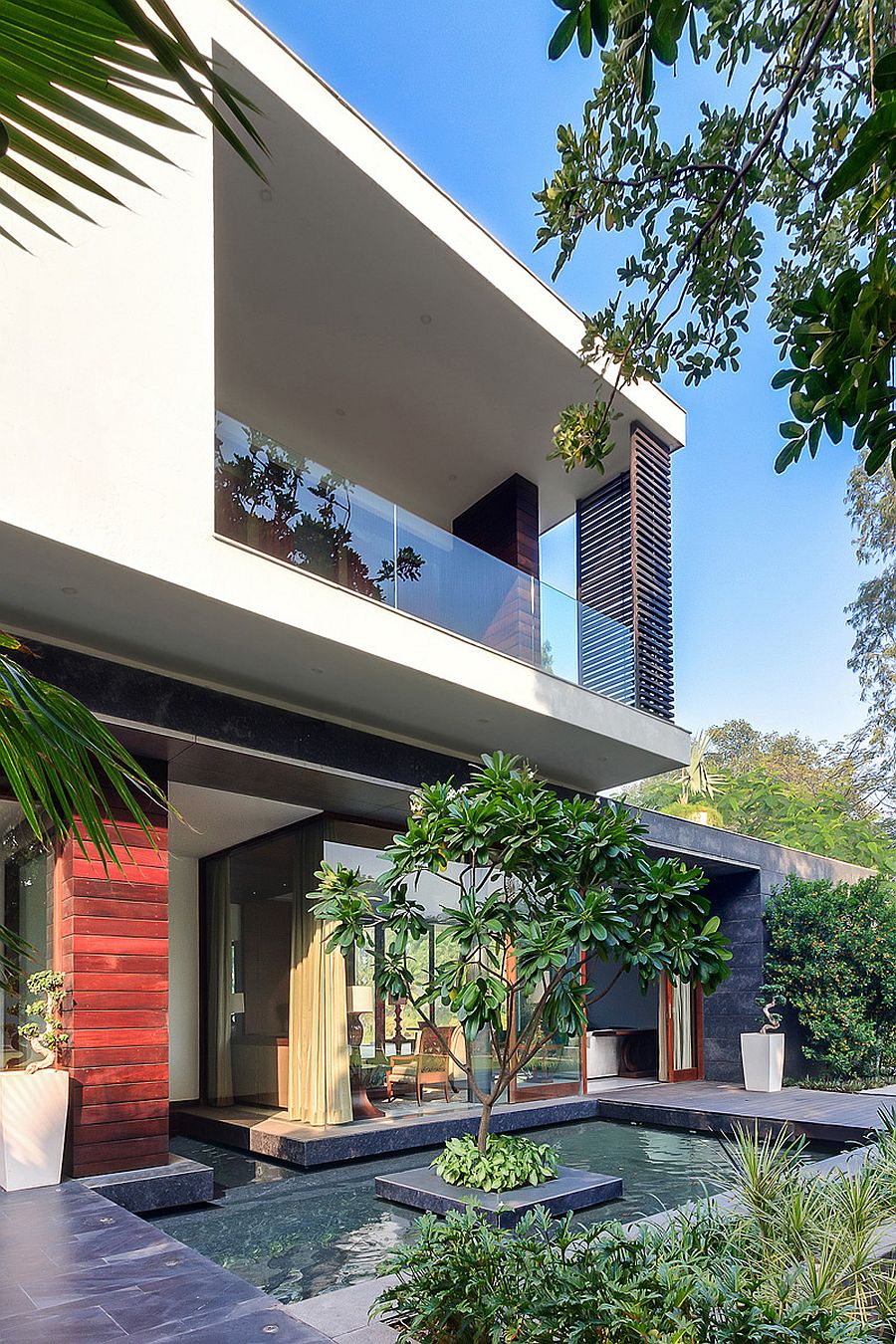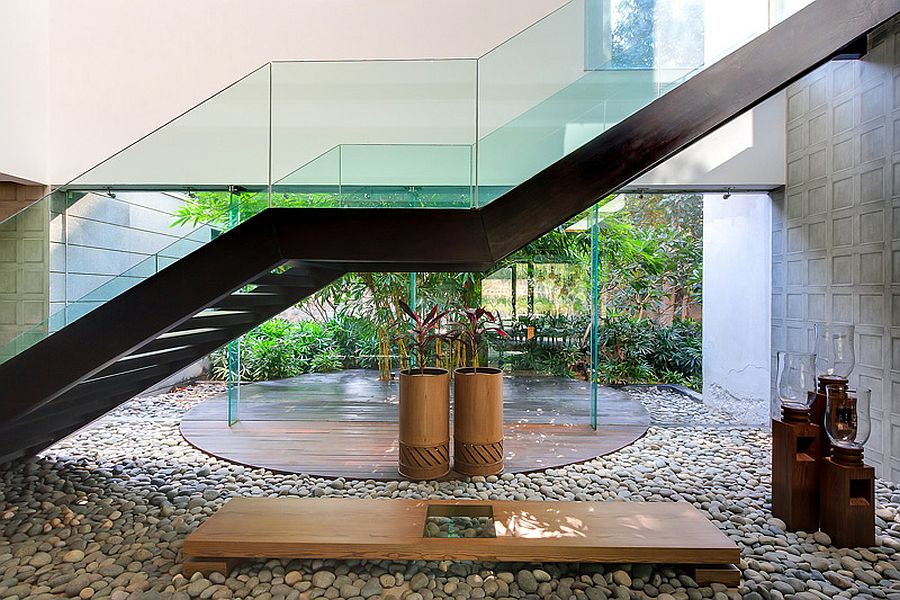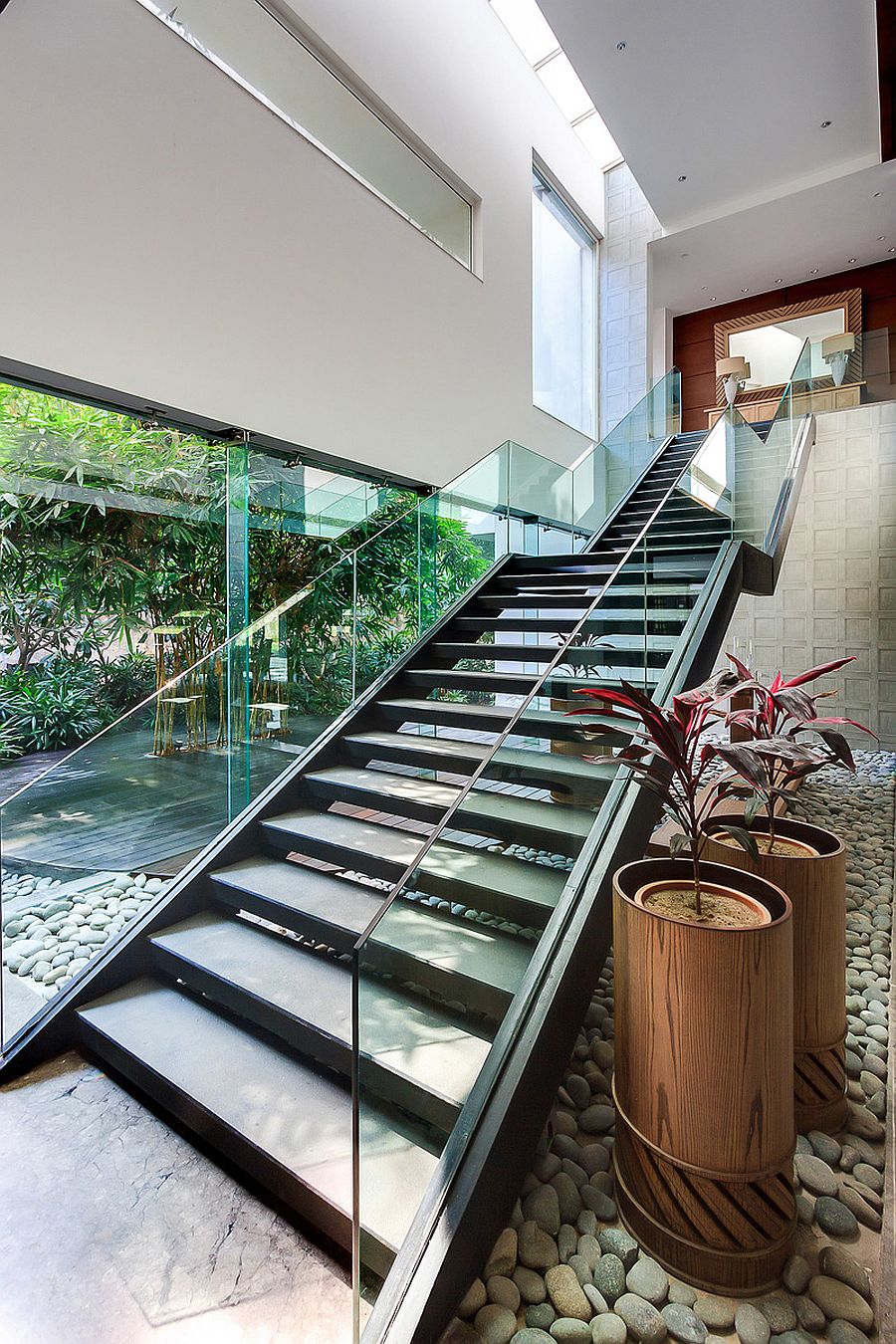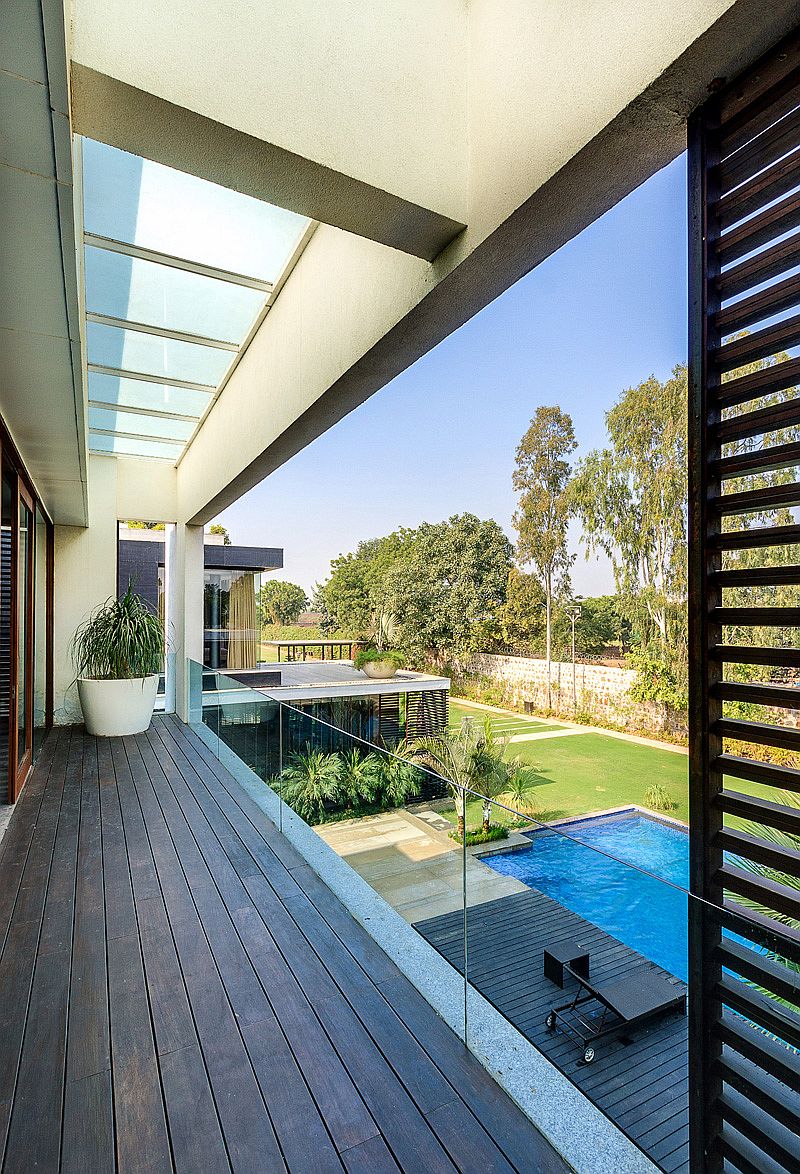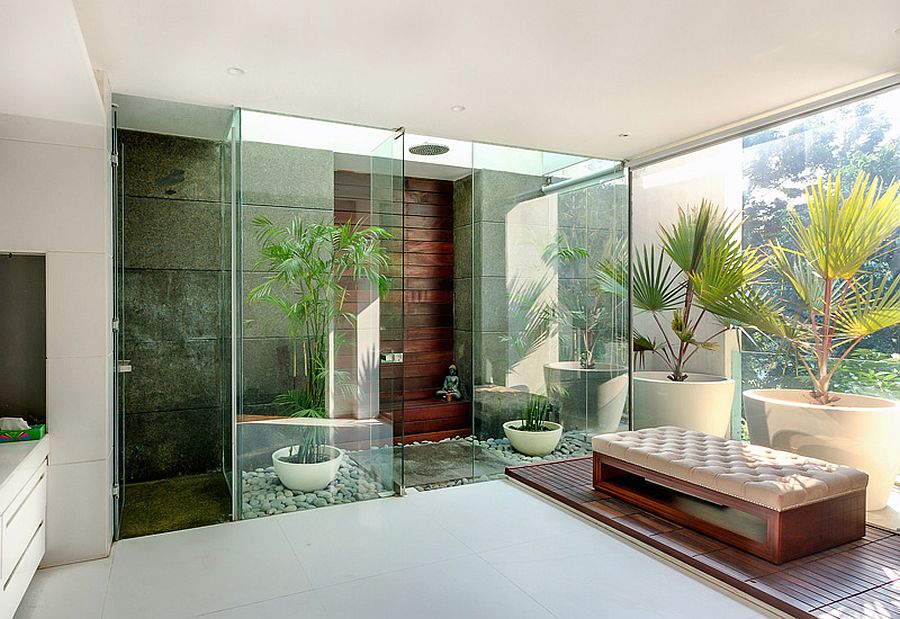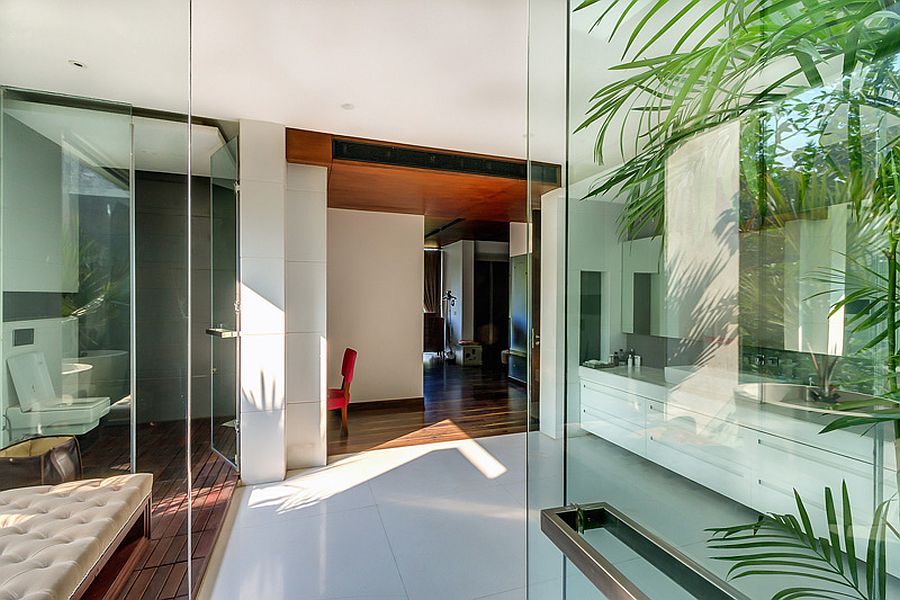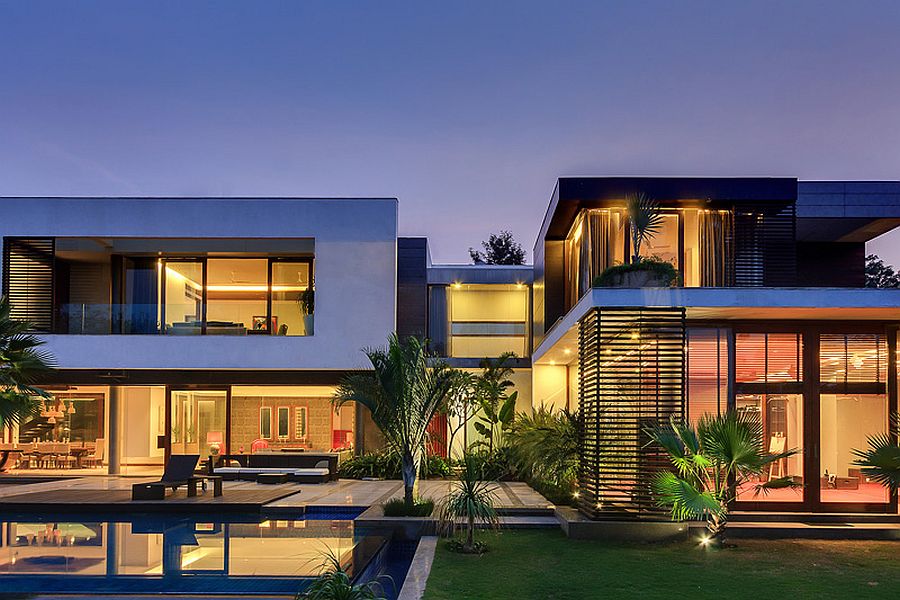 You're reading Tranquil Opulence: Lavish Home in New Delhi Puts Nature Center Stage, originally posted on Decoist. If you enjoyed this post, be sure to follow Decoist on Twitter, Facebook and Pinterest.