In paid collaboration with Erik Jørgensen
I´ve had the pleasure of working with Erik Jørgensen for a while and when they asked me a couple of months ago if I wanted to design my own Corona chair, of course I wanted to. Design, as in choosing the fabric, color and material of the frame. On top I got to visit the factory to see the chair being finished before shipped to me. After a nice roadtrip from Copenhagen to Fyn, through beautiful Danish landscape we arrived at the factory in Svendborg, who felt more like a modern workshop. An efficient one with very skilled workers, now run by second generation Jørgensen, the brothers Niels and Ole.
In 1954 the trained upholsterer Erik Jørgensen founded a small workshop in Svendborg, his expertise highly demanded by the local community. In the 1960s he worked with esteemed designer Poul M. Volther and with Hans J. Wegner in the 1980s. In 1964 Poul M. Volther designed the Corona chair and Erik Jørgensen met him at a furniture fair in Fredericia. Erik Jørgensen saw the unique qualities of the Corona chair with its beautiful expression and detailing and put it into production, initially with a wooden frame and later with a metal frame.
Usually we know a lot about the design, the designers thoughts and whats behind the specific piece of furniture but not that much about the production. All of Erik Jørgensens furniture is manufactured in Svendborg, Denmark, by skilled people who mostly has been working there for a very long time. Having a guided tour through the factory was an unique opportunity to learn more about the whole process of how high quality furniture is being made.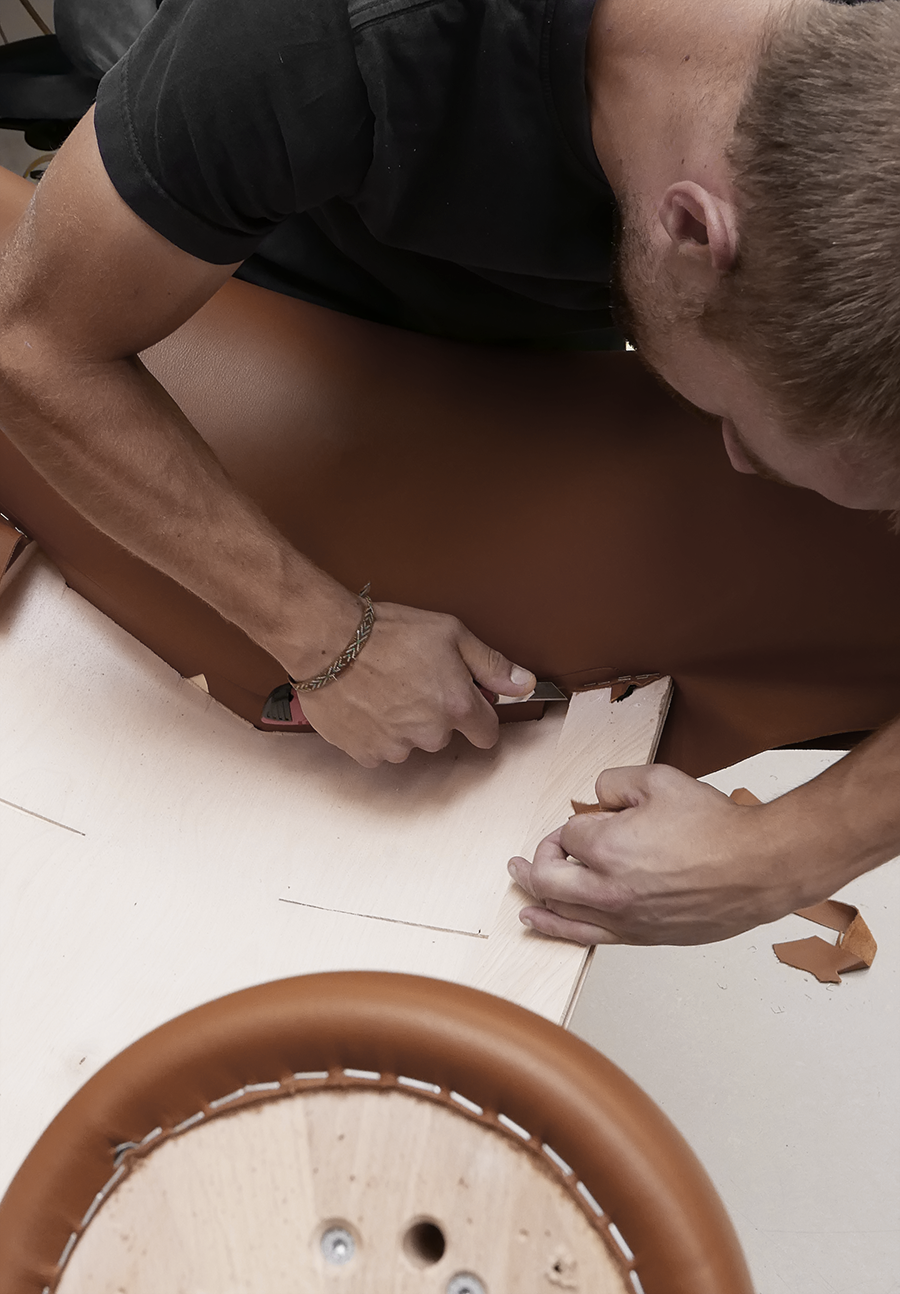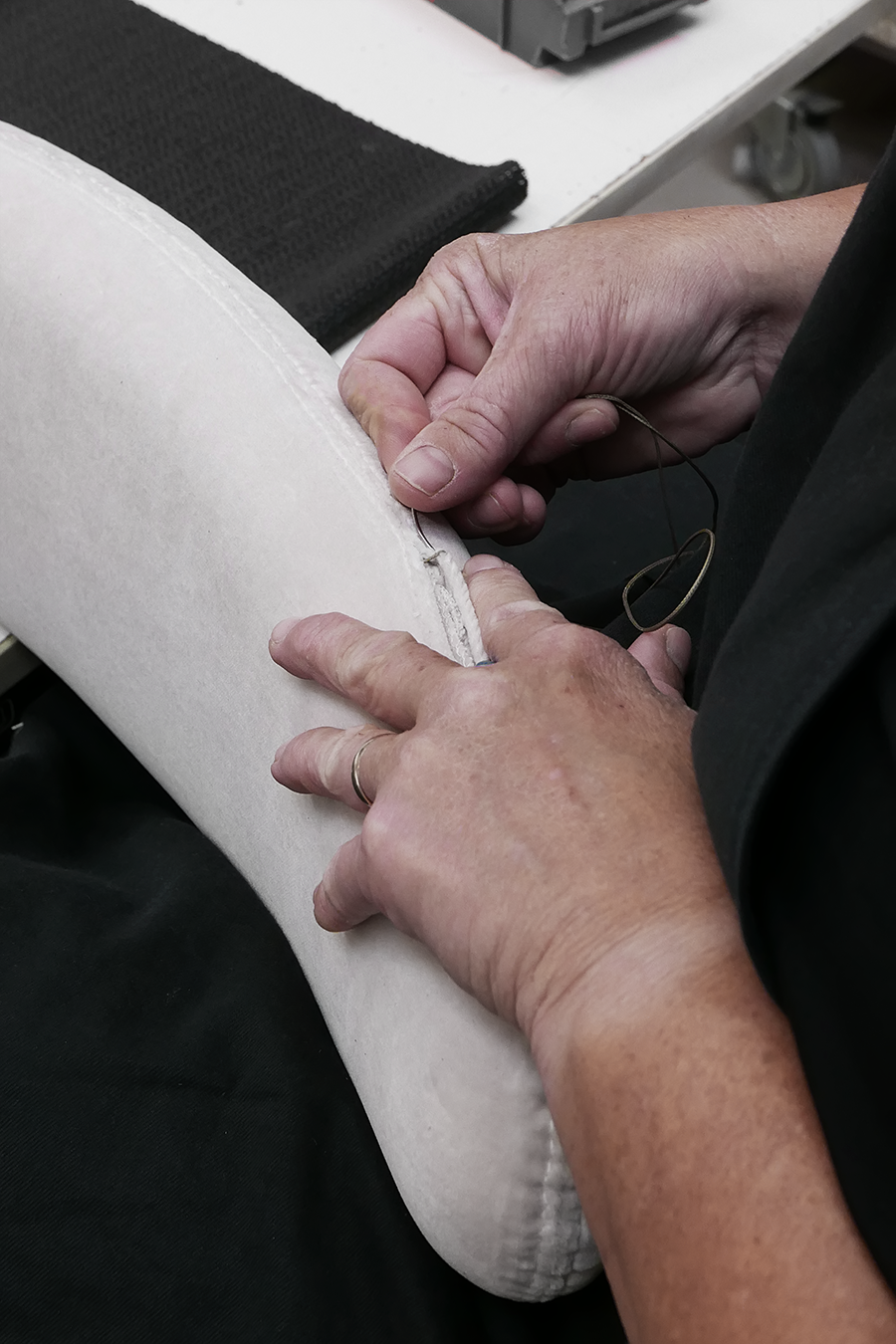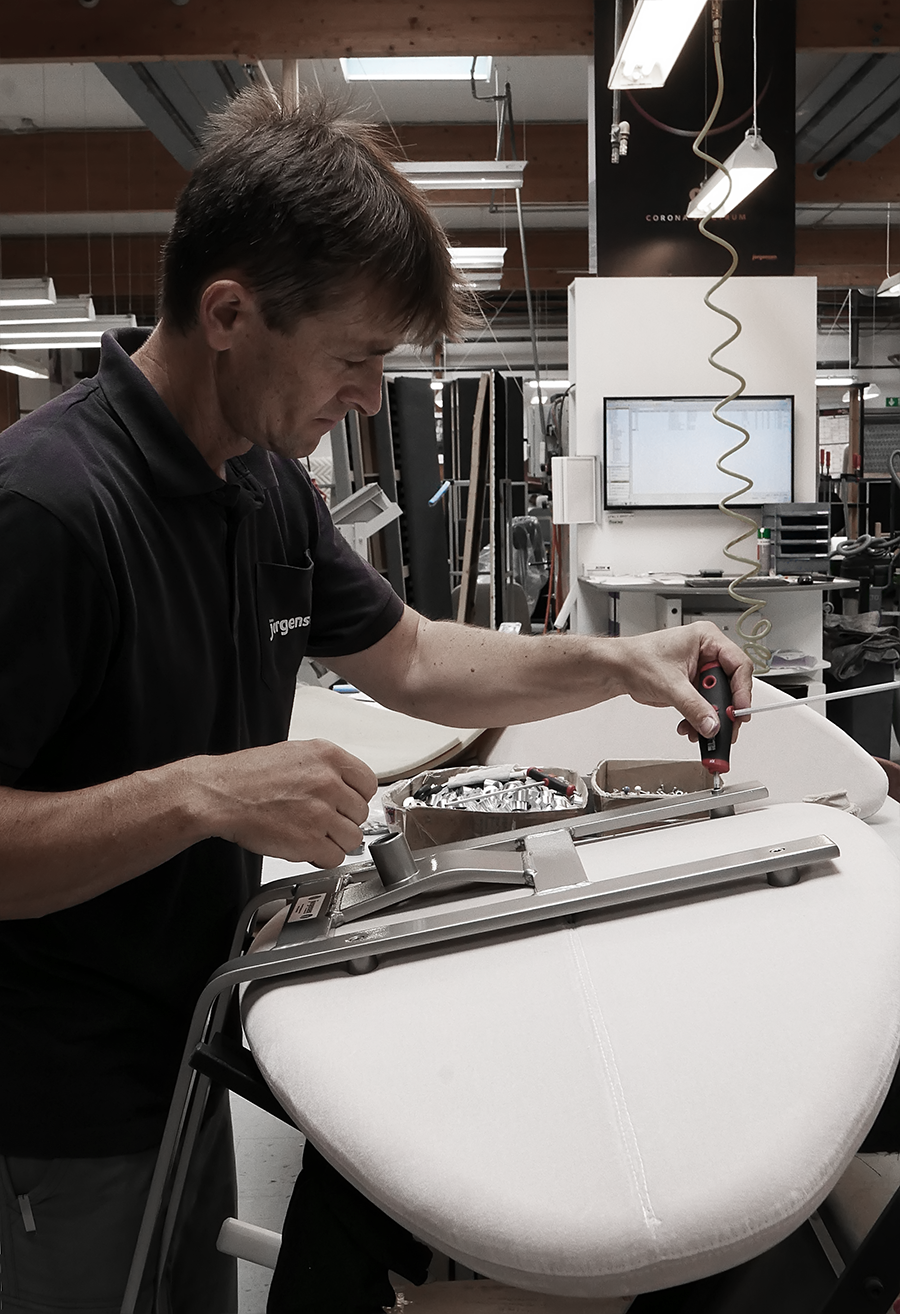 The passion for design and quality craftsmanship is characteristic of Erik Jørgensen Møbelfabrik and they strive to create furniture that lasts. The Corona Spectrum, made by my choice of material and color is now in Oslo and soon to be given away to one lucky reader. Follow here on the blog!
Elisabeth
The post TRADITIONS AND CRAFTSMANSHIP AT ERIK JØRGENSEN MØBELFABRIK appeared first on ELISABETH HEIER.