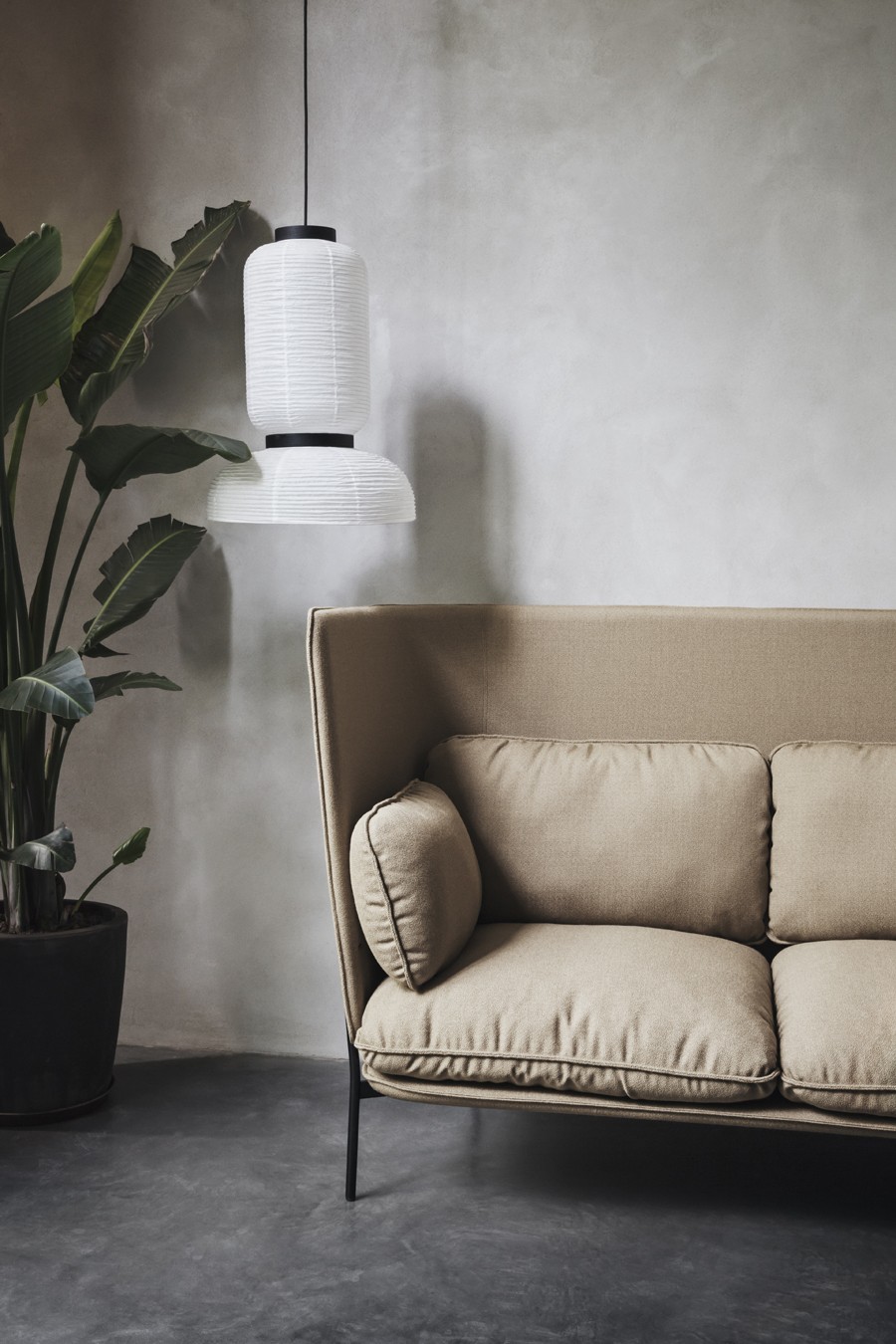 The latest news from &tradition is as always followed with beautiful press images, so no worries I was unable to shoot the news myself during my visit at their showroom on Papirøen in the beginning of June. One of their news is not yet oficially launched, but you can see it on my Instagram here, nice isn´t it?
First, Luca Nichetto´s Cloud sofa is launced in a new version, Cloud High Back (above). The aim with the Cloud sofa was to produce the essence of comfort, accentuating the feeling of floating in your own cloud. «With the high back versions of the sofa, you feel comfy, free and able to focus. Even the acoustics are more intimate. It is like having your own cloud up in the sky. It is a concept – but it is real. A private space you can share with others» explains Nichetto. The perfect hide away in the office.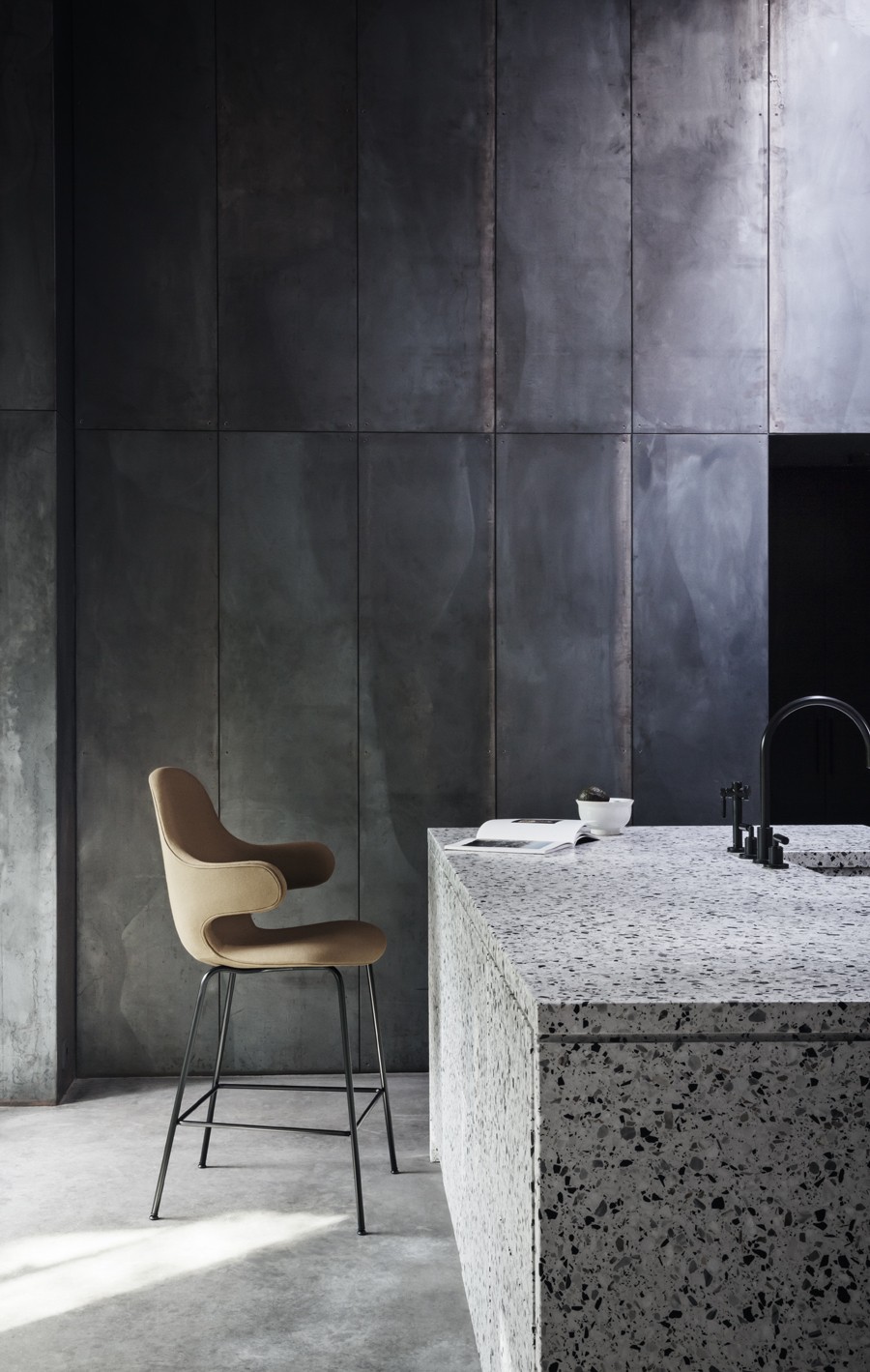 The Catch collection is extended with a bar stool, and designer Jaime Hayon brings the same welcoming spirit of his Catch Chairs to the Catch Bar Stool. Like a friend ready to give you a hug, the arms extend outwards from the curved seat. The result is a bar stool that is a conversation piece, setting the scene for a cosy exchange from the start. It is the utmost in humanity and simplicity with a touch of humour. I know very well how comfortable the Catch chair is (using it every day at work!) so I can imagine this bar stool is really comfortable too. As Hayon sees it, "Everyone takes design so seriously. My idea behind the Catch collection is to instantly make people feel welcome. That is why the seat is curvy and comfy with outstretched arms. Like a friend waiting for you."
The Fornell lamp by Andreas Bozarth Fornell was launched earlier this year (above). Drawing his inspiration from the world of art and fashion, Andreas Bozarth Fornell creates simple, streamlined designs you would enjoy sharing a space with.
With Fornell Andreas Bozarth Fornell wanted to design a lamp that didn't take energy away from a room. Inspired by American artist Donald Judd, a forerunner of the minimalist movement known for his work with industrial material to help foster the democratization of art. I love the setting with favorite chair Catch and the Palette desk, beautifully framed by the curtains.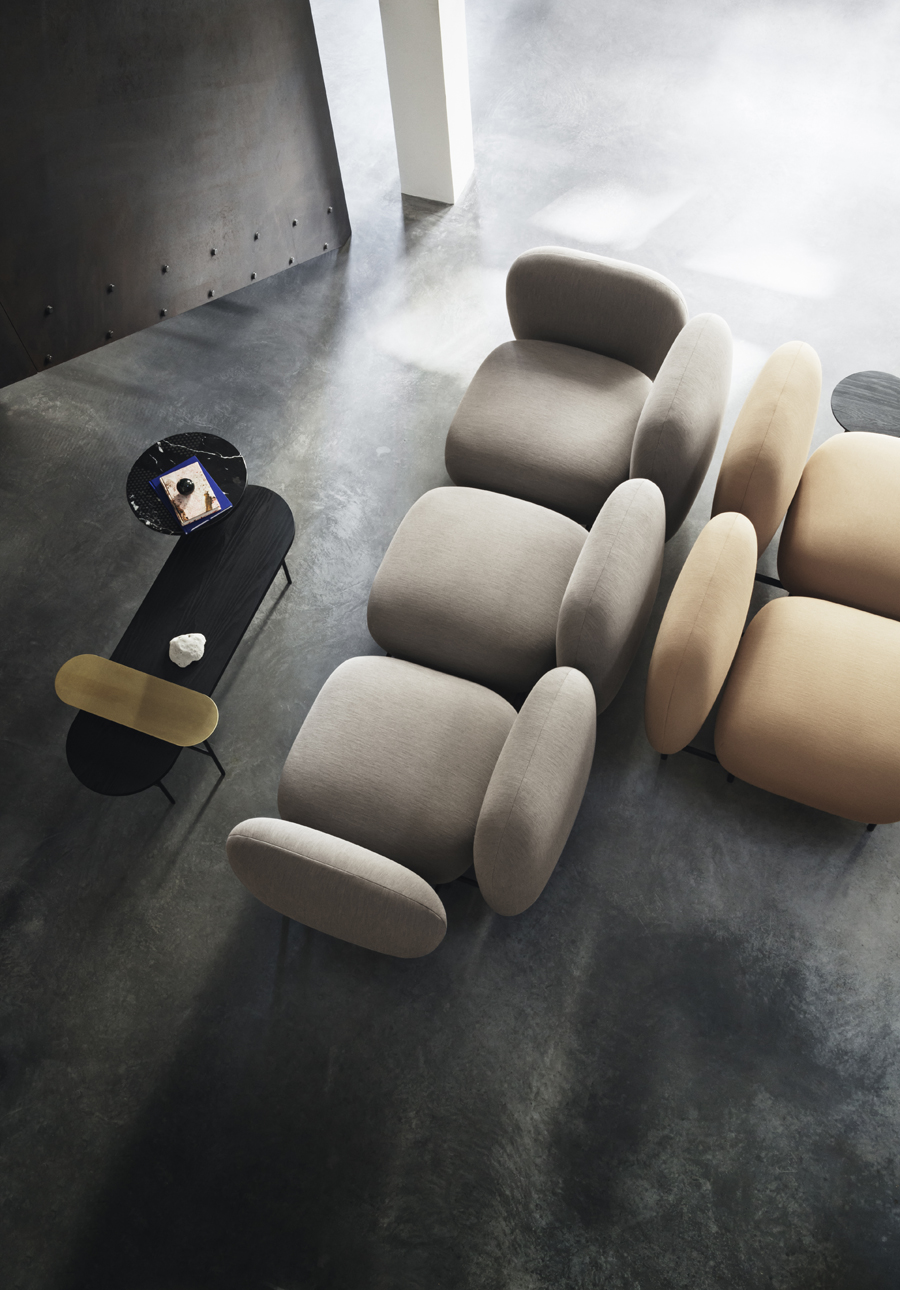 with thanks, &tradition
Last up, the modular sofa Isole by Nendo and Luca Nichetto. Oki Sato, the founder of the Tokyo-based design studio Nendo explains "I was thinking of soft, organic forms like pebbles, stones, drops of water, islands. But I had no idea how they could connect and become furniture. I did a sketch, took a photo with my iPhone and sent it to Luca." "I am from Venice so I know about islands," says Nichetto."When I saw the first sketch I realized that these islands needed bridges. So I designed the armature as a bridge to connect the islands into individual seats, and each seat into a modular sofa. The outcome is Isole, Italian for islands. A truly unique sofa concept enabling a variety of combinations and configurations, including versions with and without an "island" arm cushion. Variations include a discrete round, square or rectangular side table that integrates beautifully with the overall aesthetics. The impression? Soft, inviting and endearing.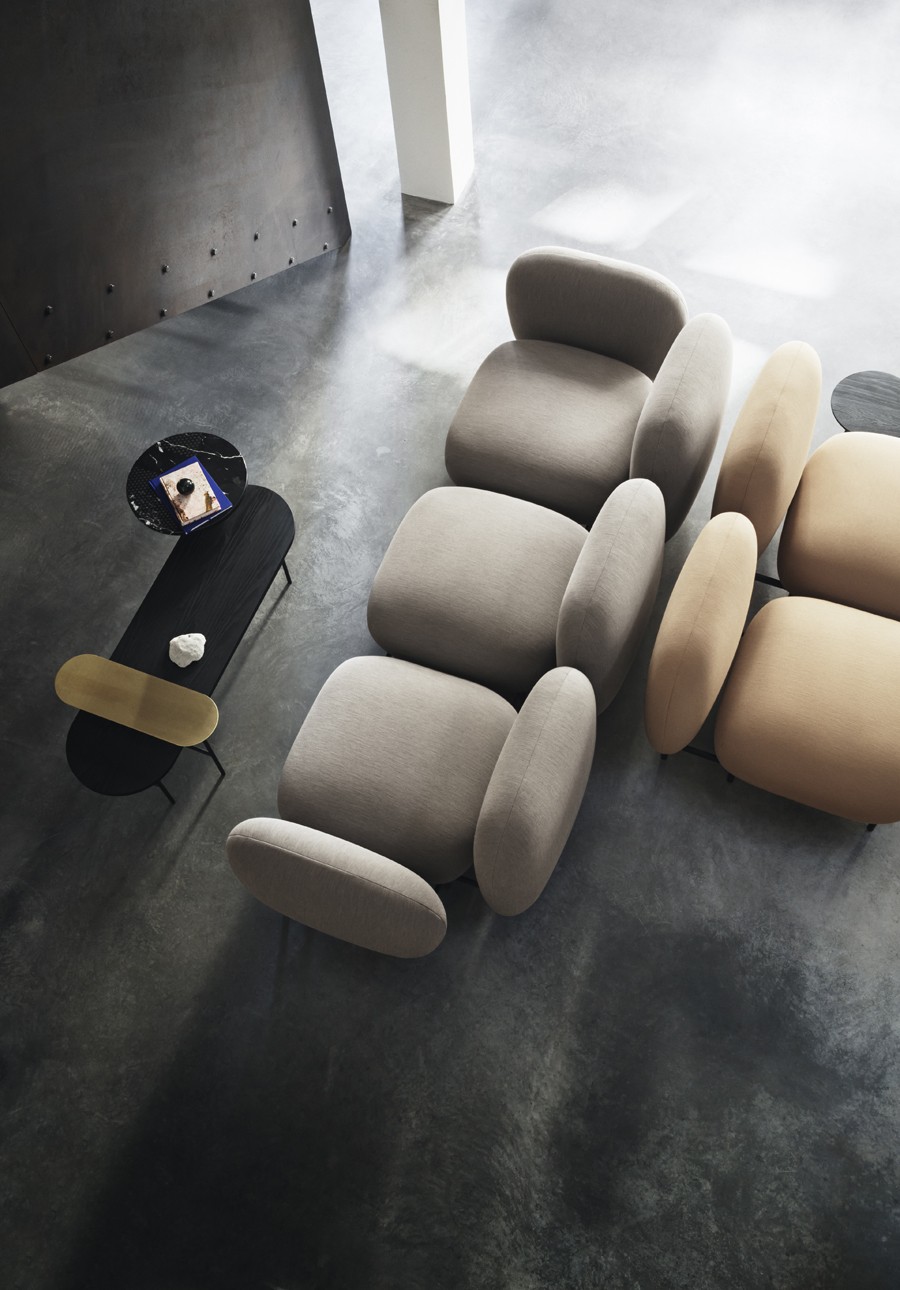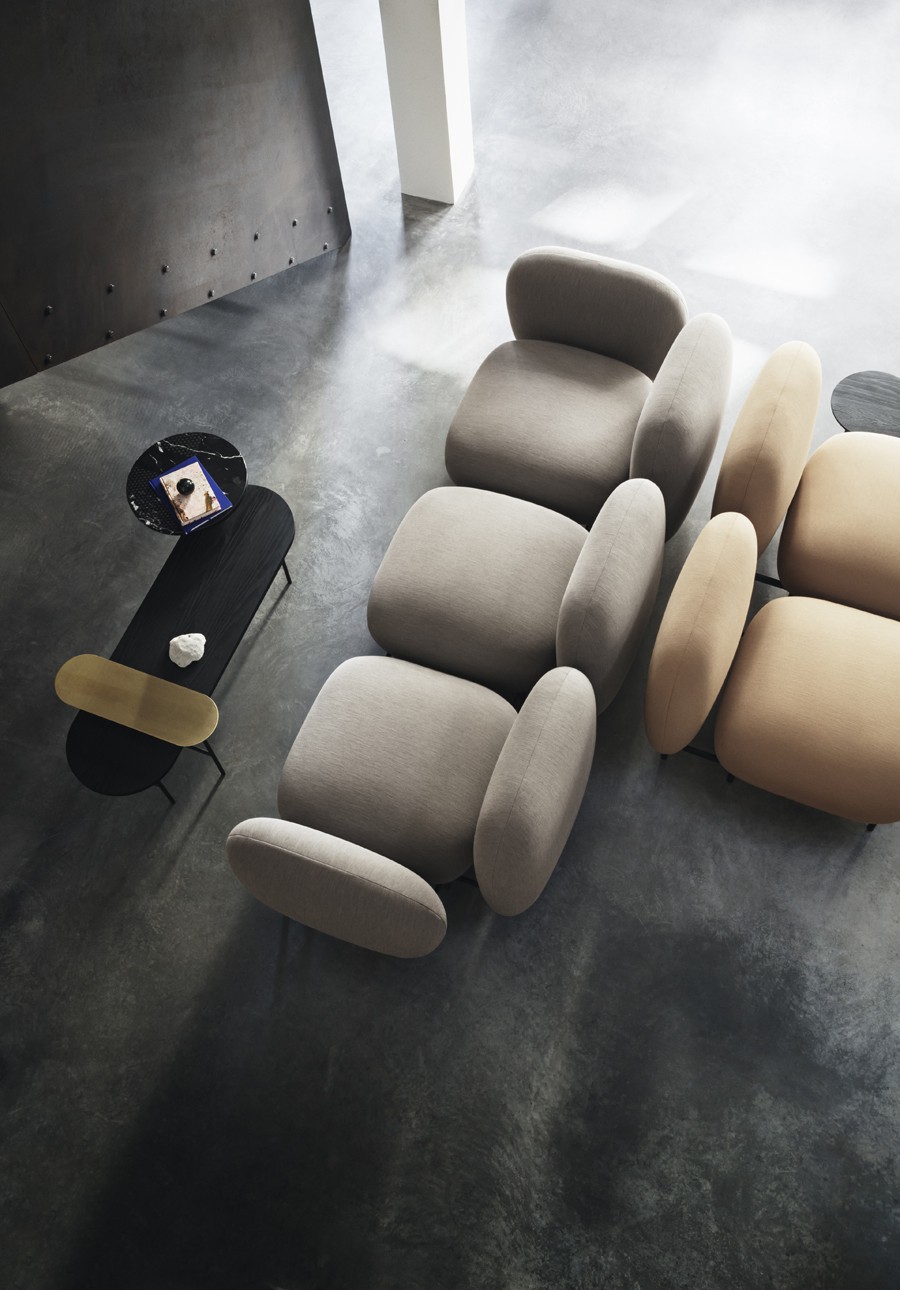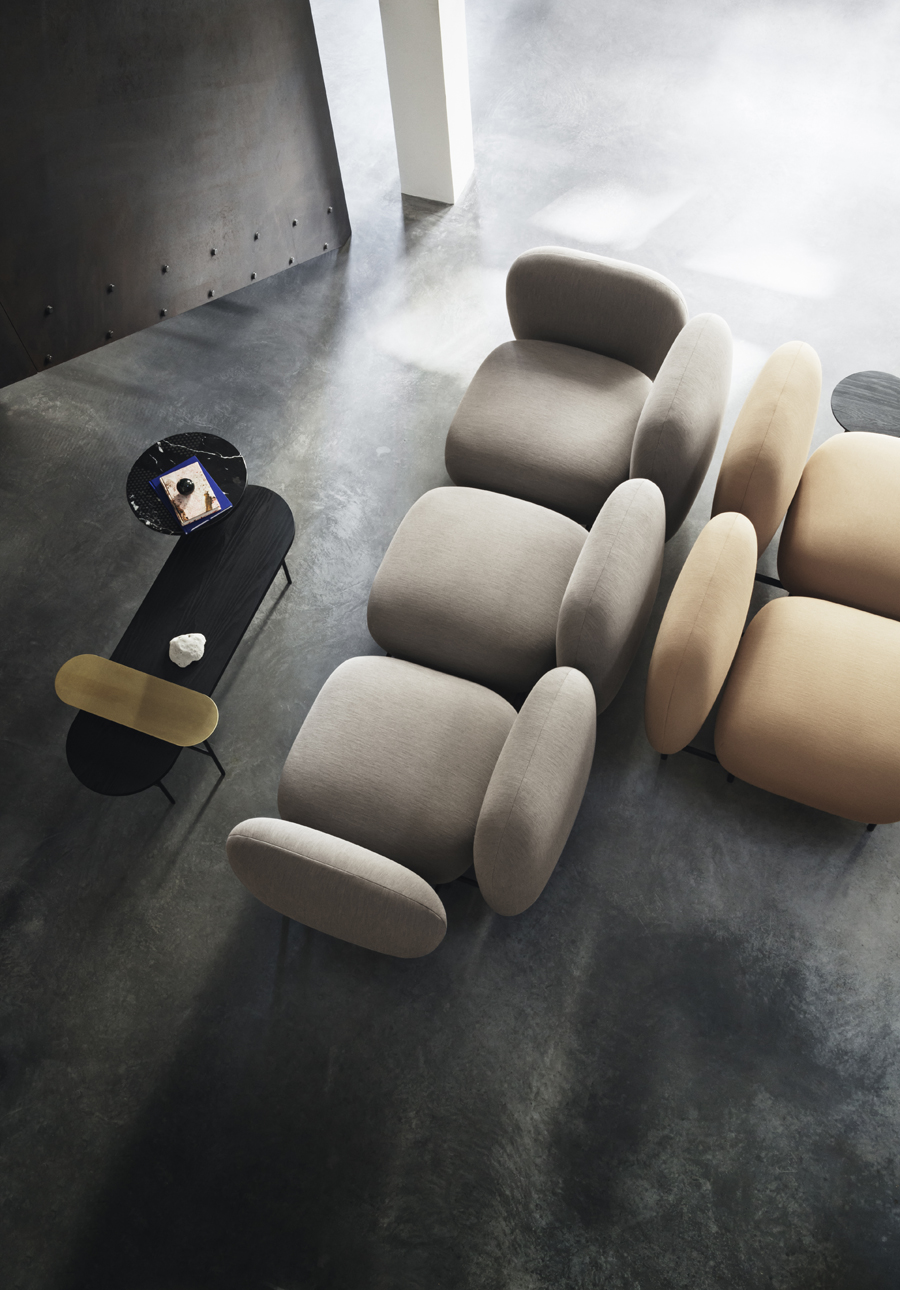 LagreLagre
LagreLagre
LagreLagre
LagreLagre
LagreLagre
Innlegget &TRADITION NEWS dukket først opp på ELISABETH HEIER.