Même s'il est situé dans un immeuble construit en 1910 par le cabinet d'architecture suédois  Dorph & Hoog, celui qui a dessiné des bâtiments dans de nombreux quartiers à Stockholm au début du 20e siècle, cet appartement présenté par Historiska a conservé un esprit jeune. Il a été transformé en mini-loft par ses nouveaux propriétaires, grâce à l'ajout d'une mezzanine de 5 m² au style contemporain, où est installé le lit. Photo : Johan Spinnell.
Still young in spirit
Even though it's located in a building constructed in 1910 by the Swedish architectural firm Dorph & Hoog, the one who designed buildings in many neighborhoods in Stockholm at the beginning of the 20th century, this apartment presented by Historiska has retained a  young spirit. It has been transformed into a mini-loft by its new owners, thanks to the addition of a mezzanine of 5 m² in contemporary style, where the bed is installed. Photo: Johan Spinnell.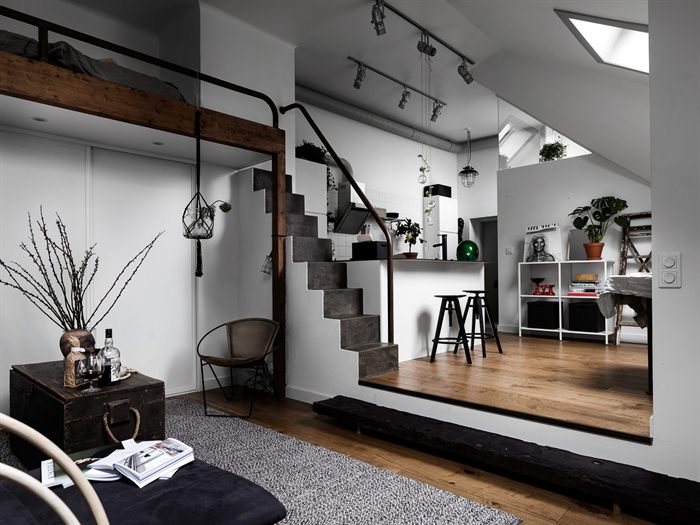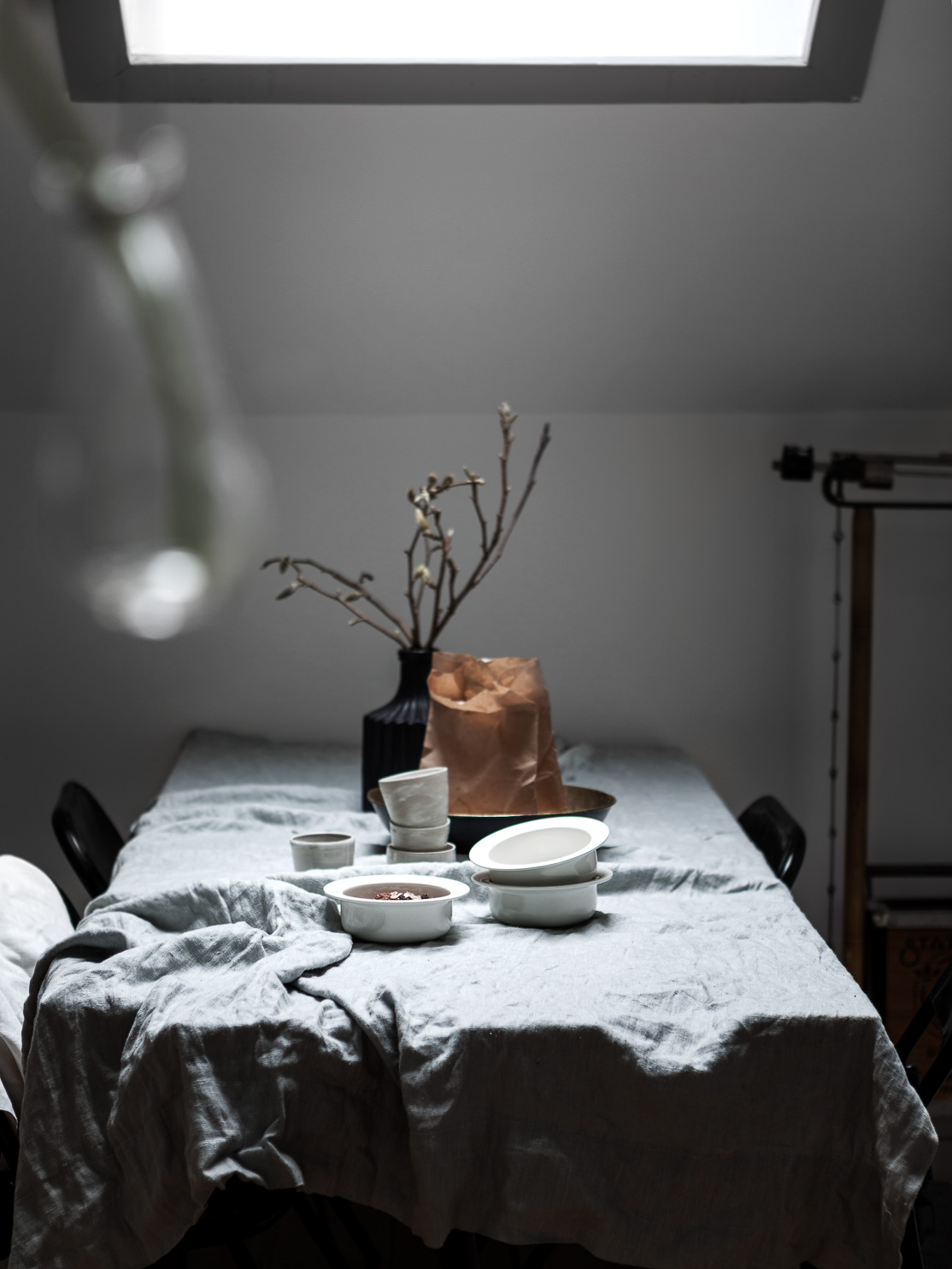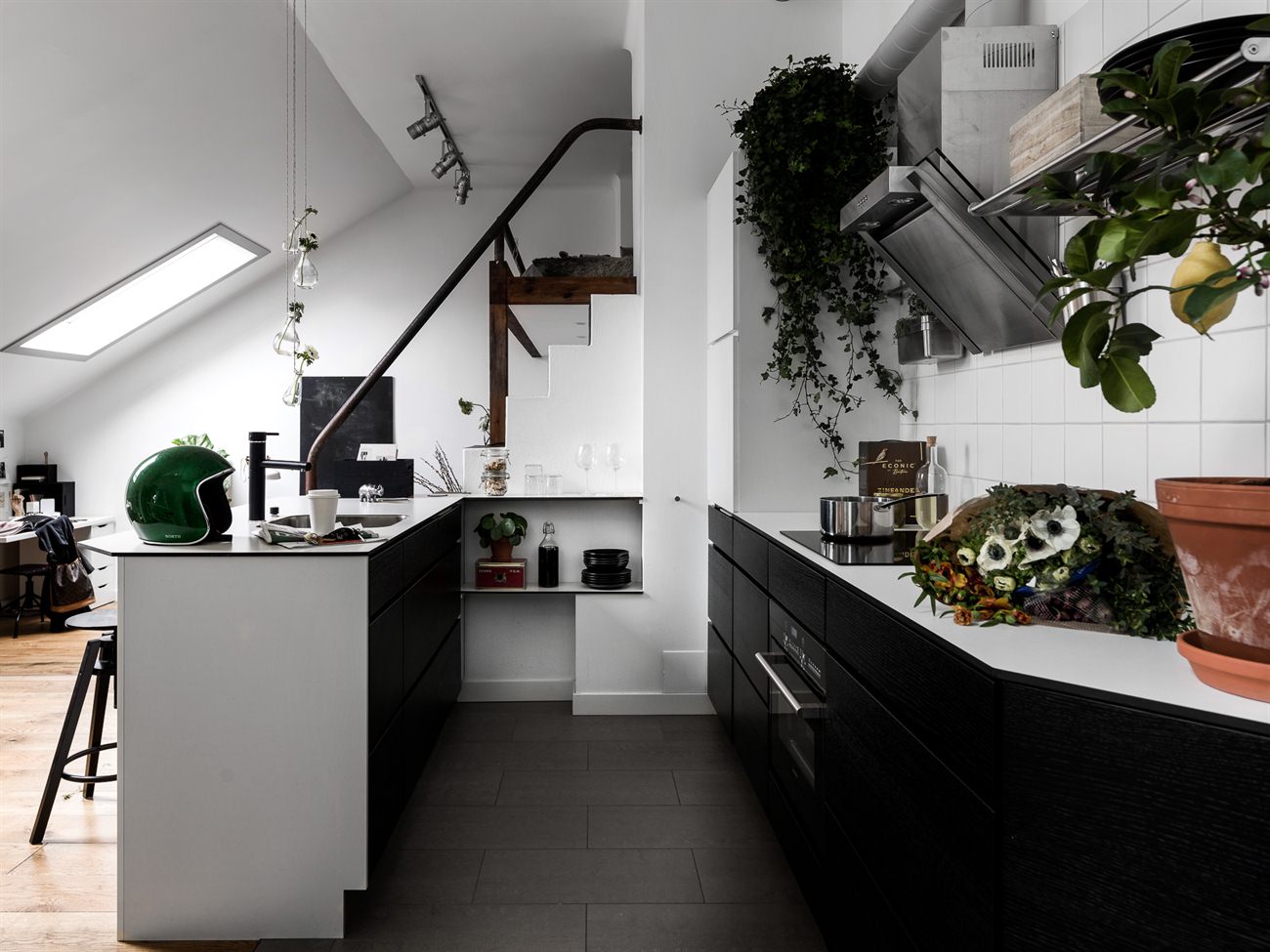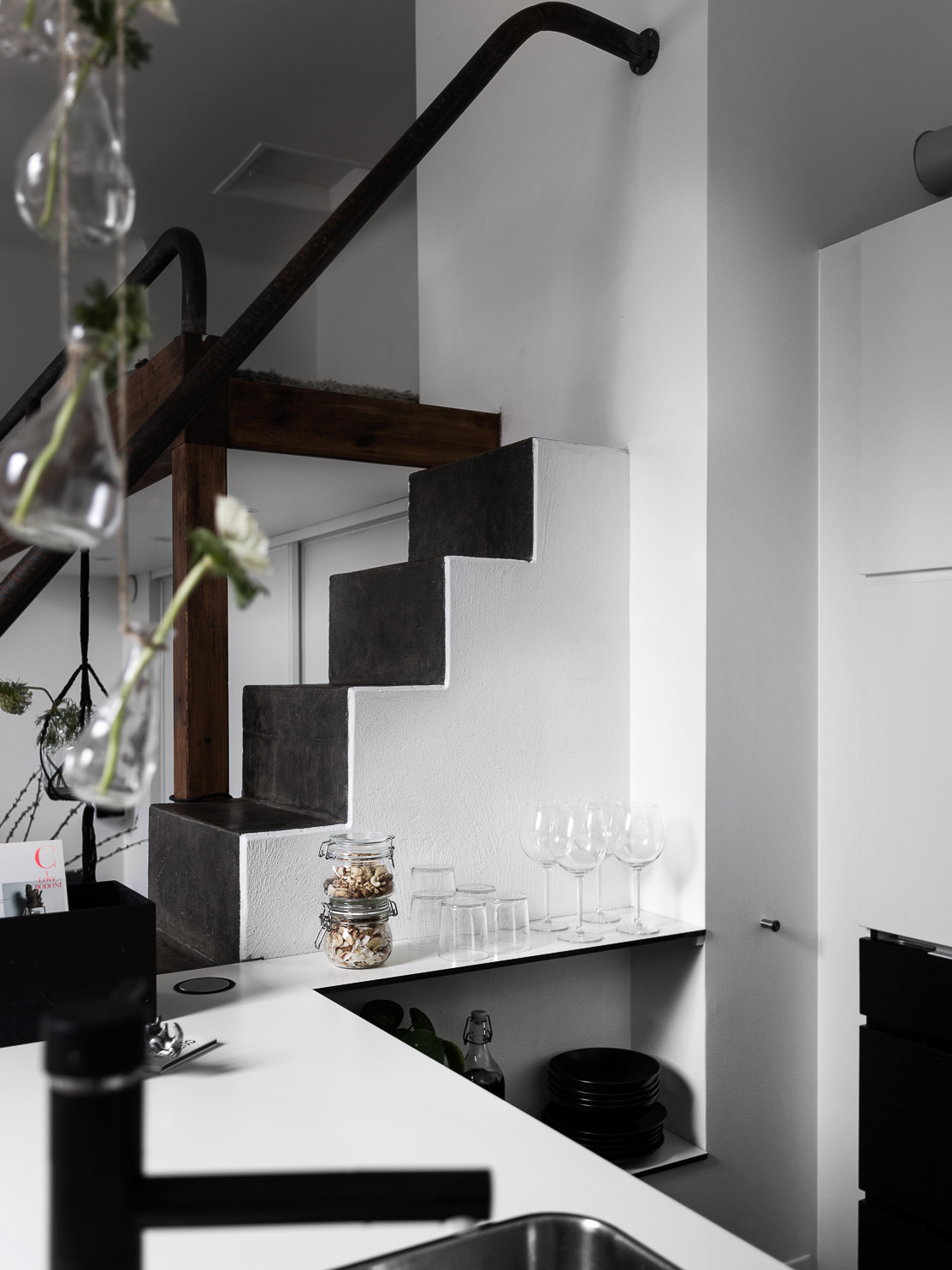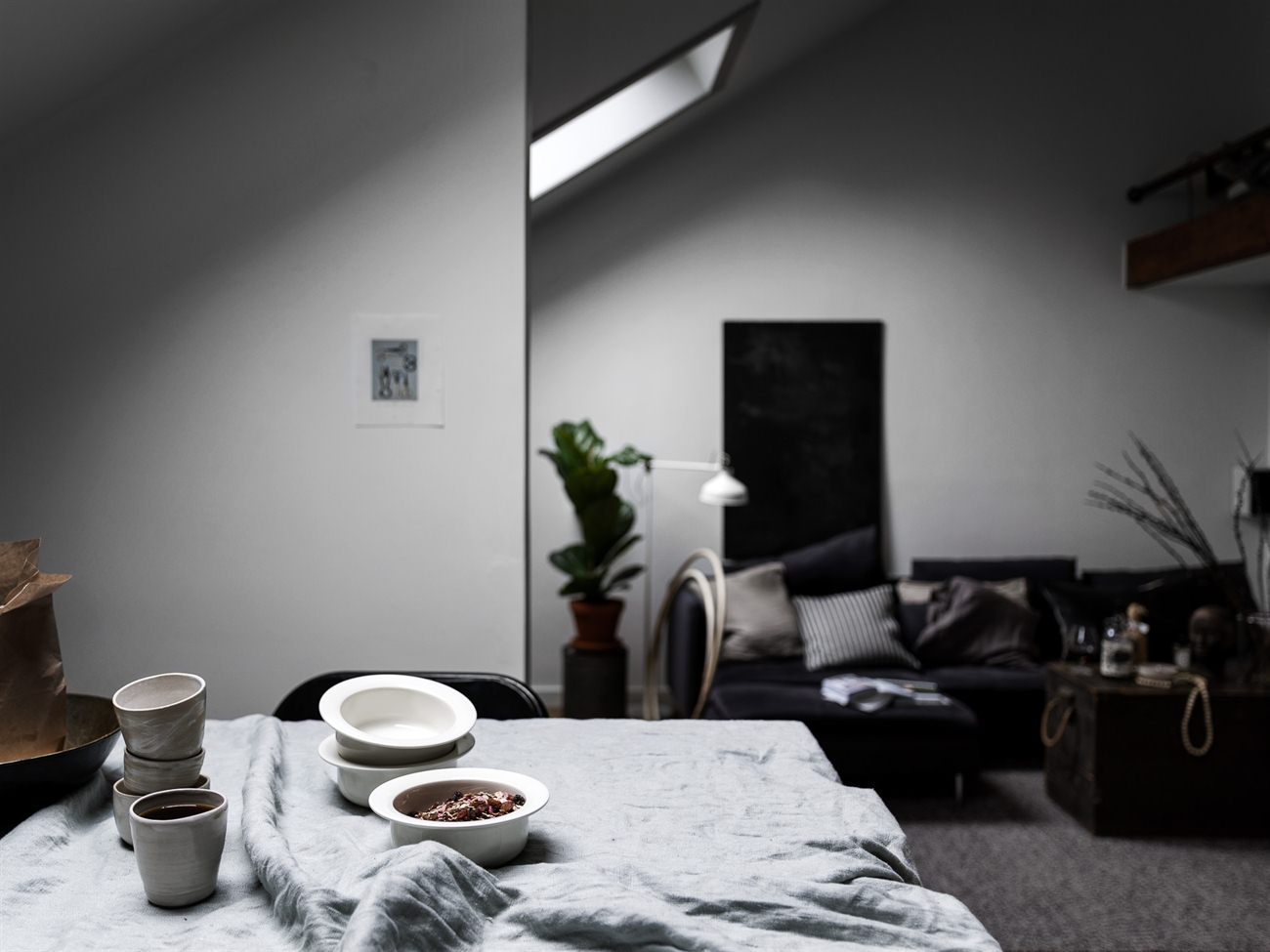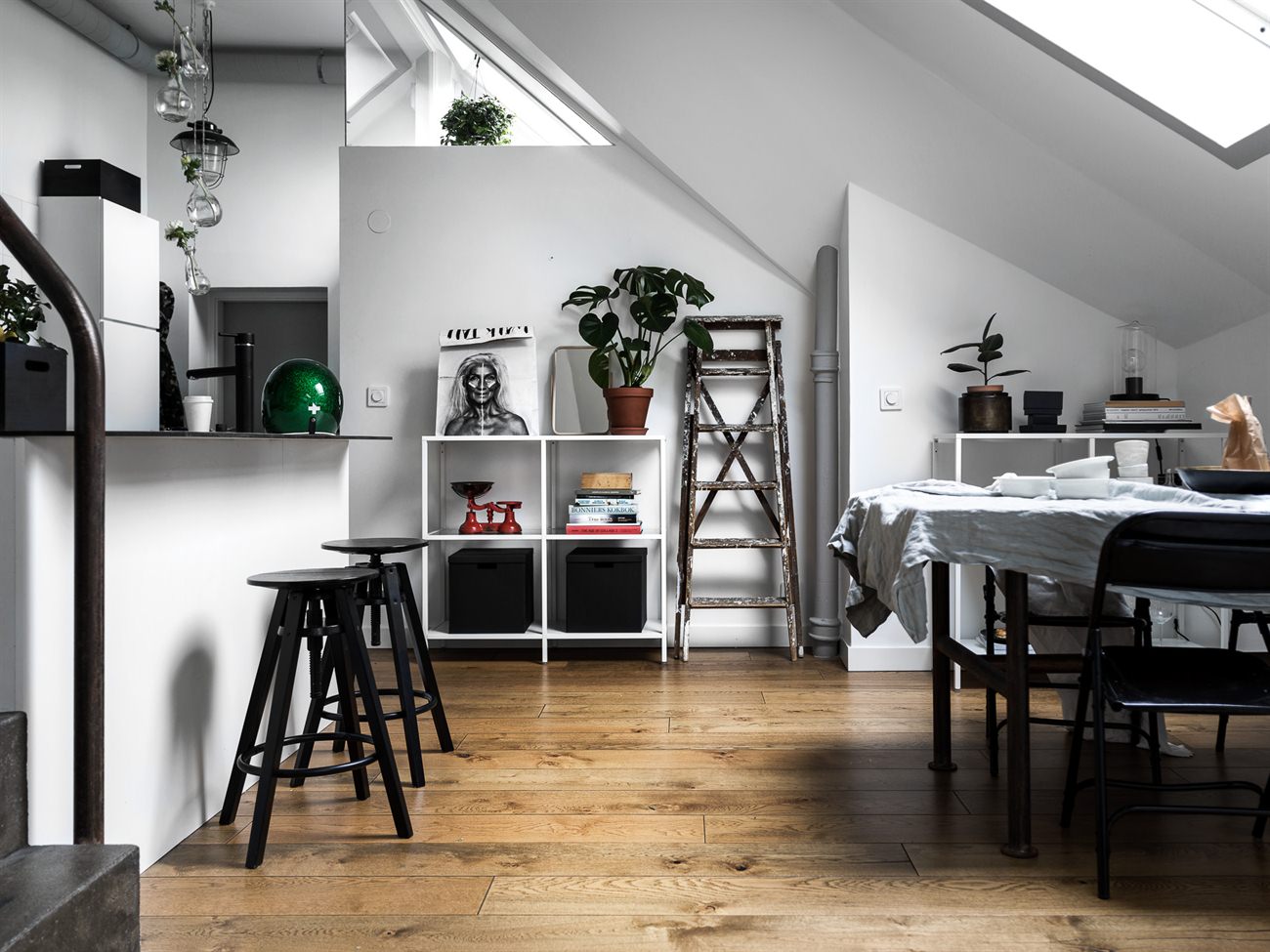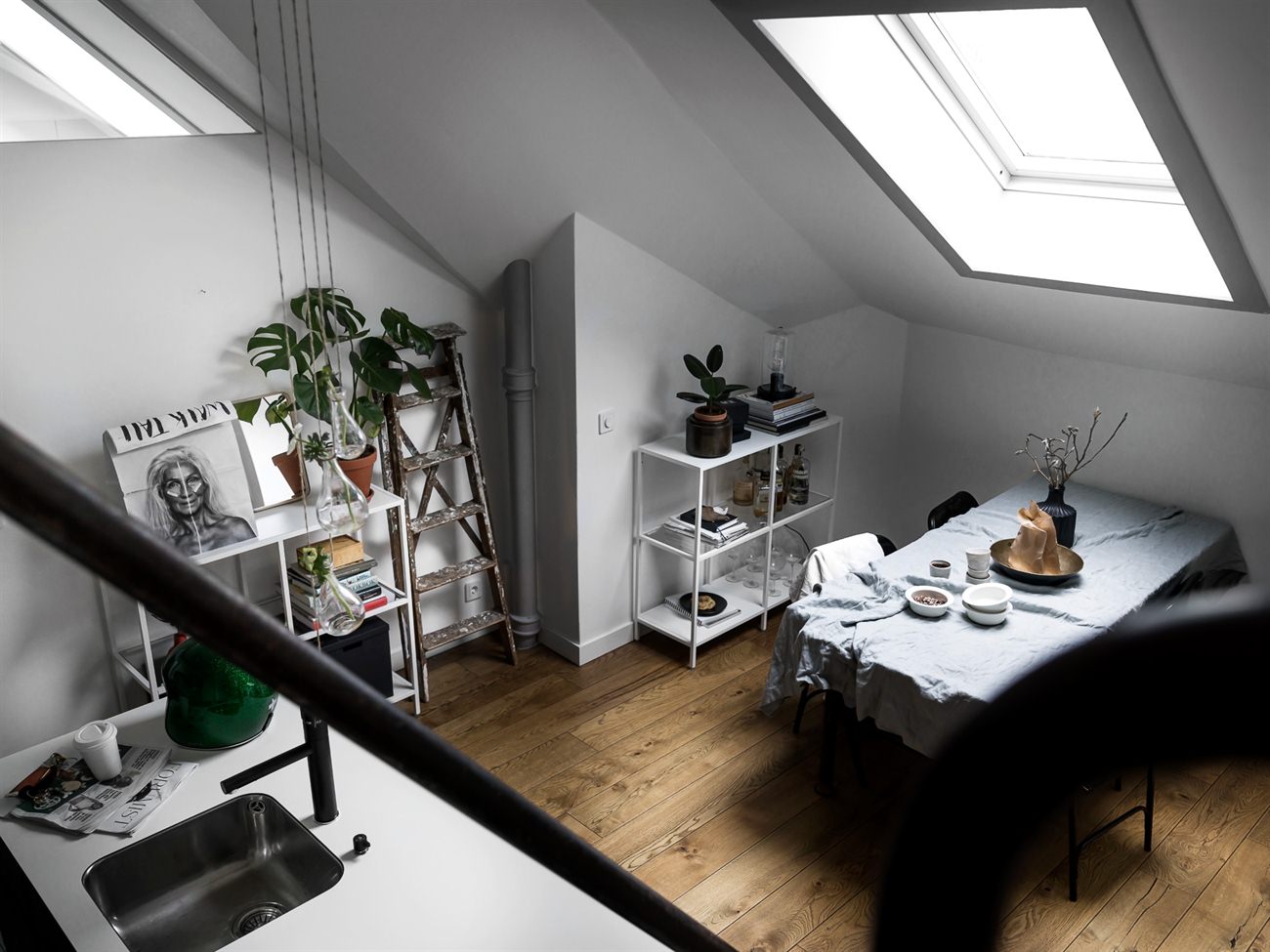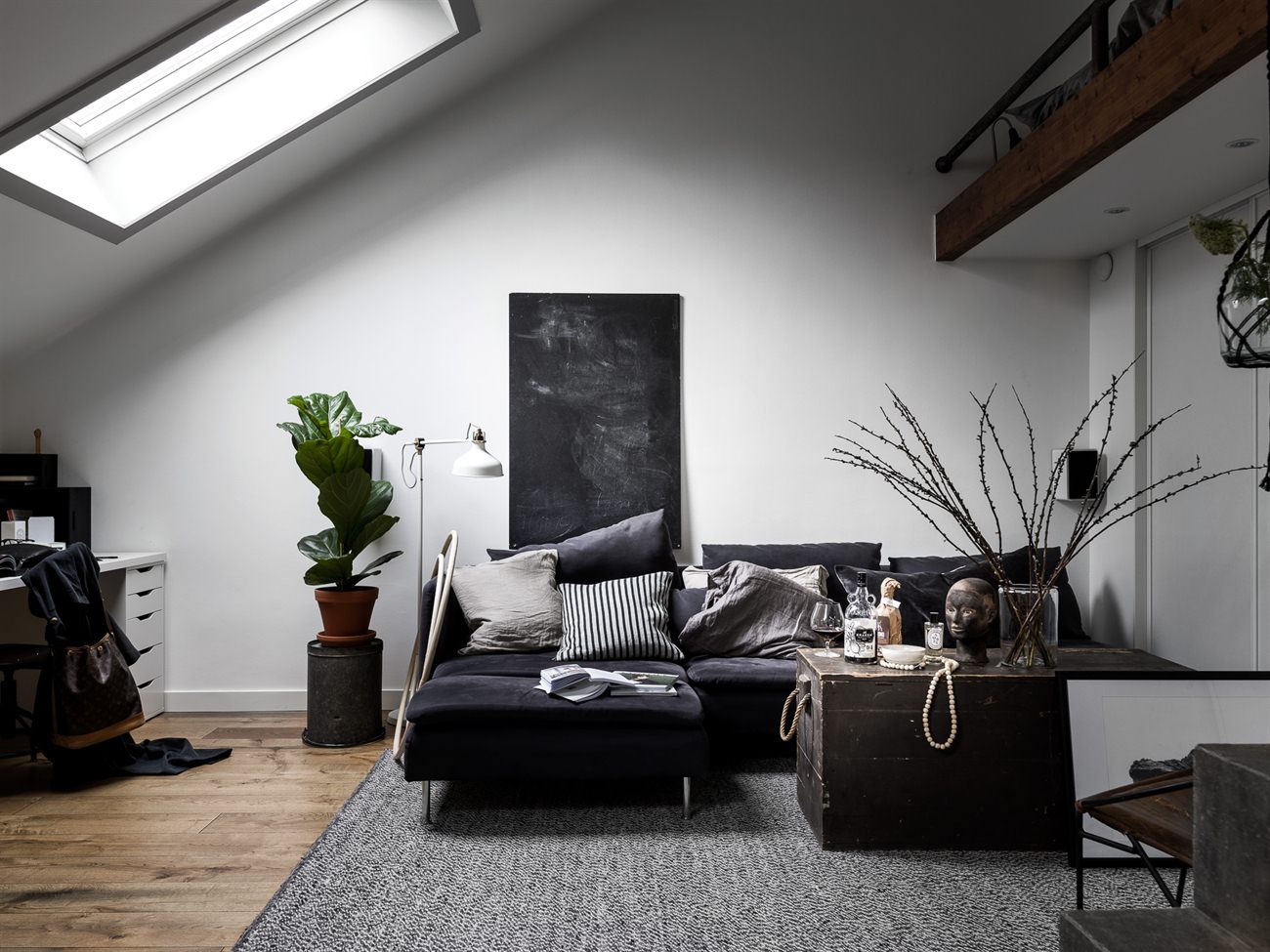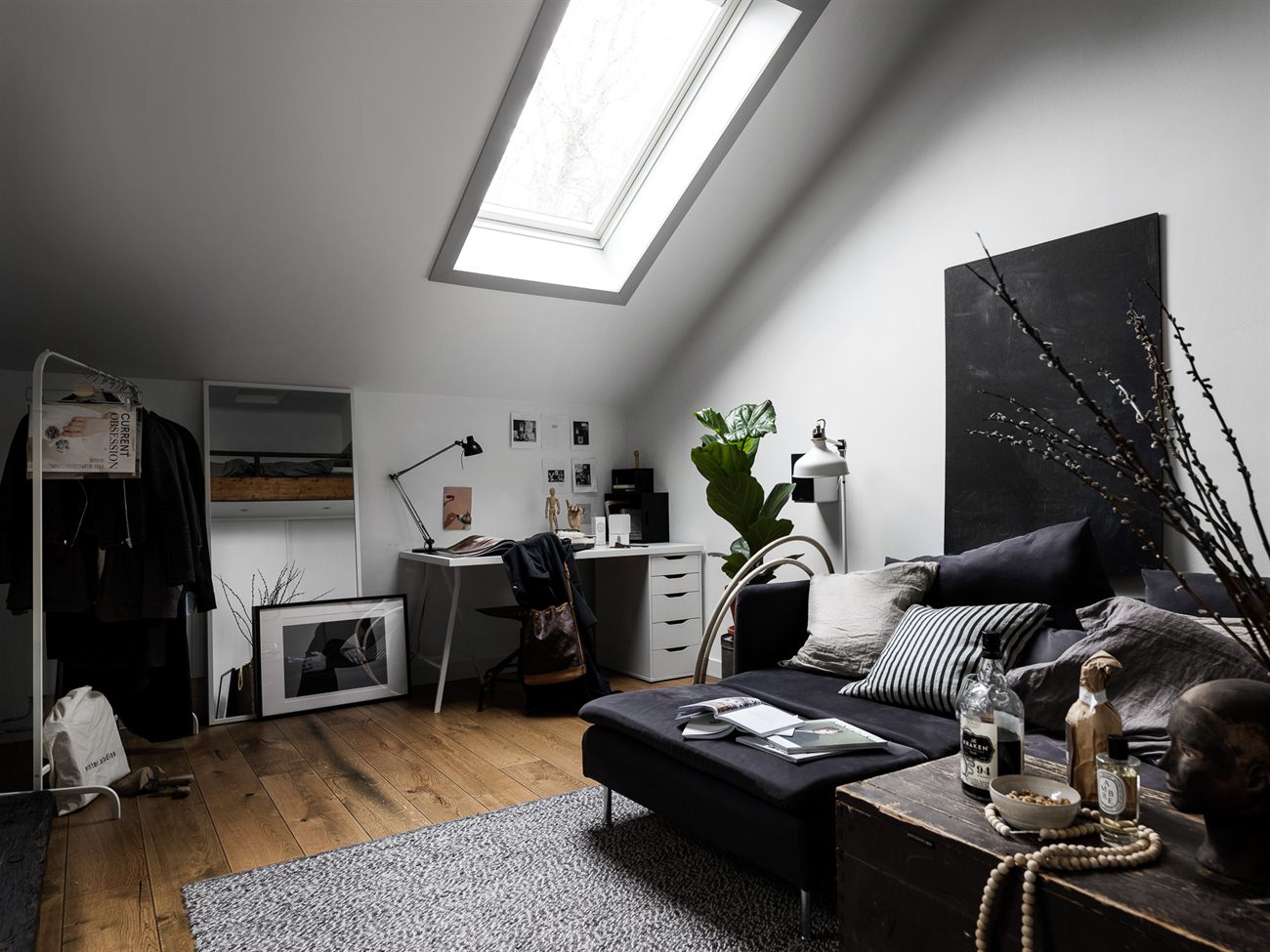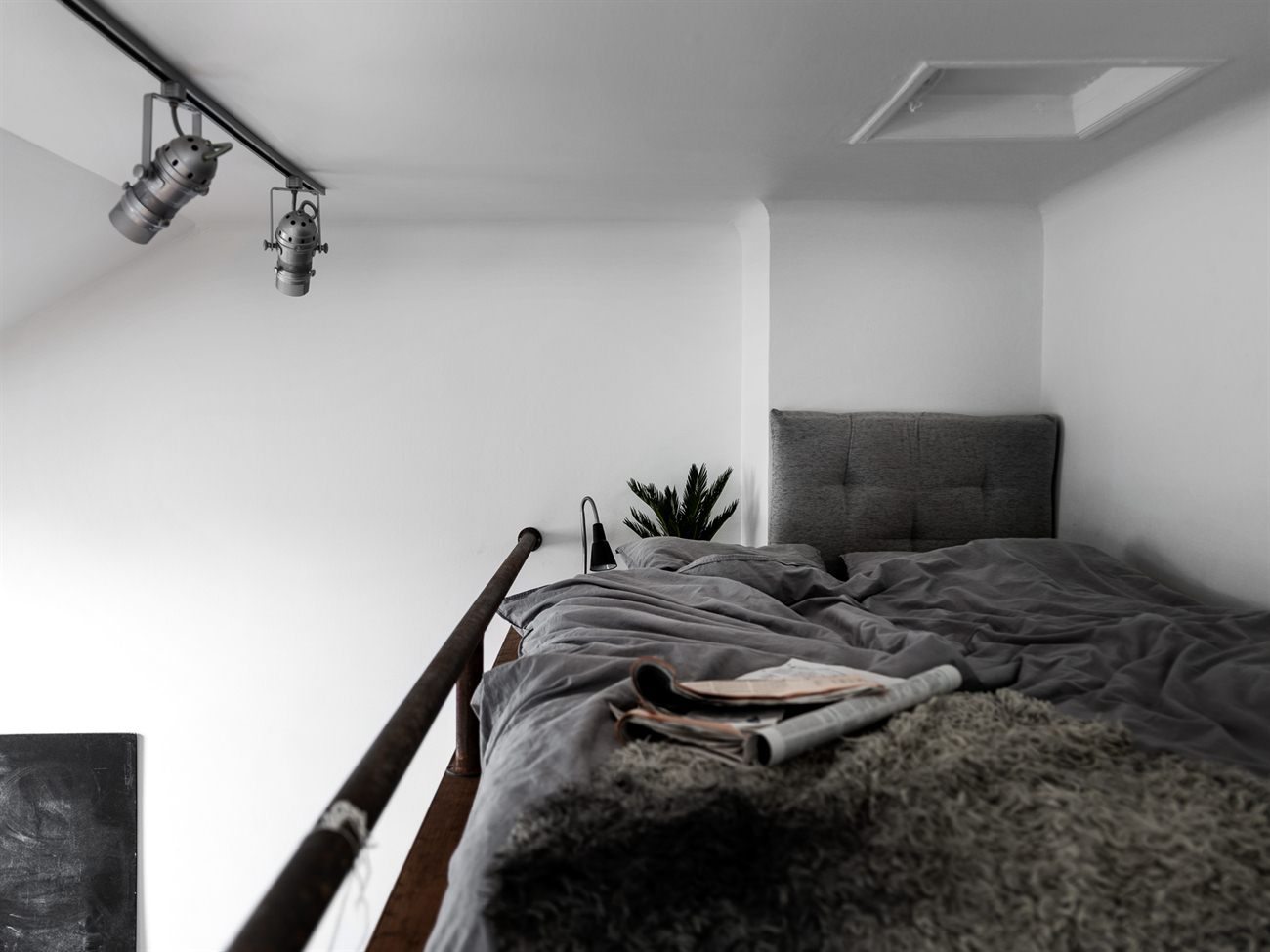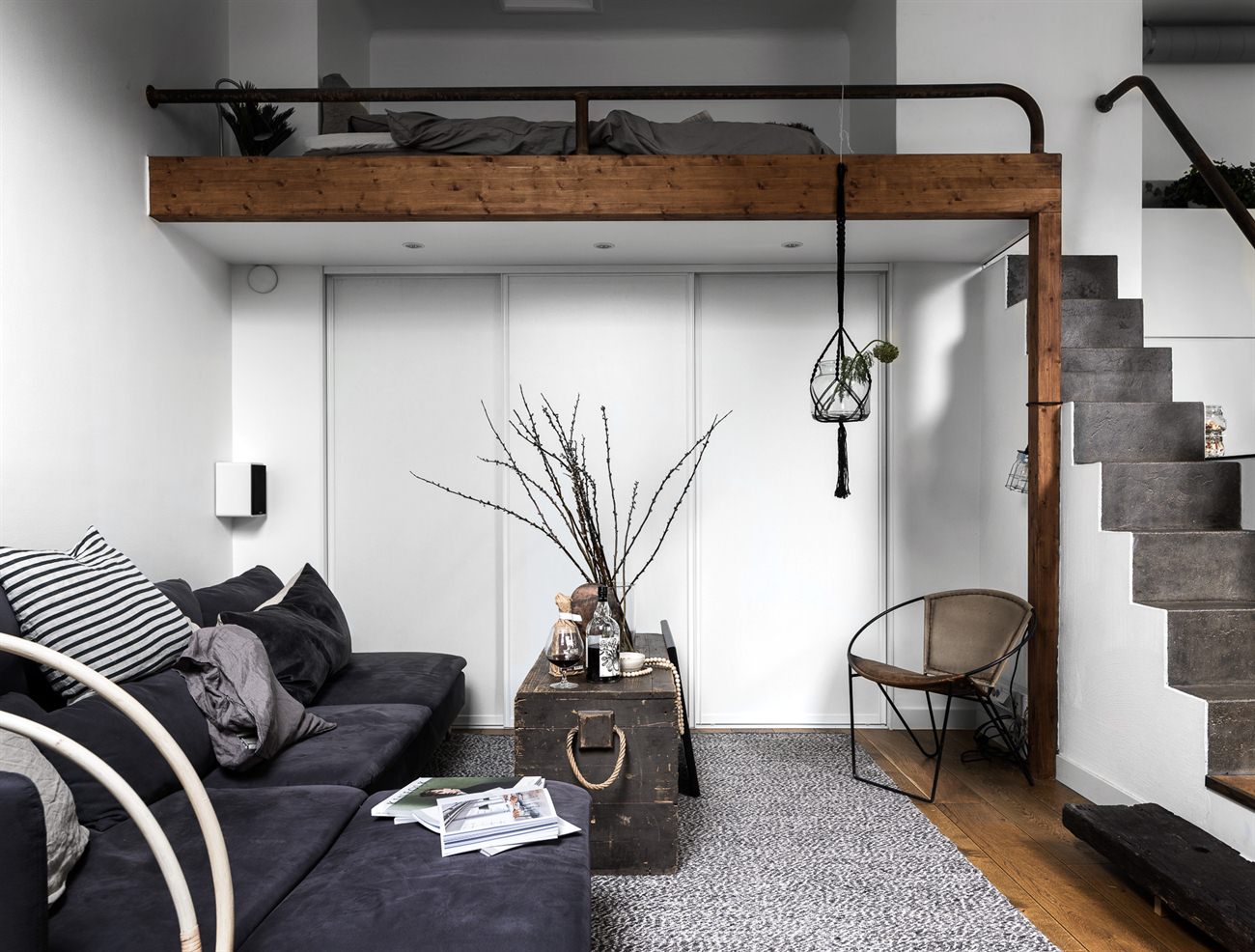 45m² + 5 m²