When it comes to designing and decorating small, urban apartments, the general norm is to avoid unnecessary partitions and visual fragmentation of space. This is the reason why you see most tiny apartments opt for a central, open plan living with maybe a bedroom next to it separated by just glass partition and drapes. But the K103 in Poznan, Poland takes an entirely different approach largely because of the purpose it needs to serve and of course, its unique heritage. Nestled in a 30's building, this small space was revamped into an ergonomic student apartment by Adam Wierciński with an uncomplicated and yet exceptional interior.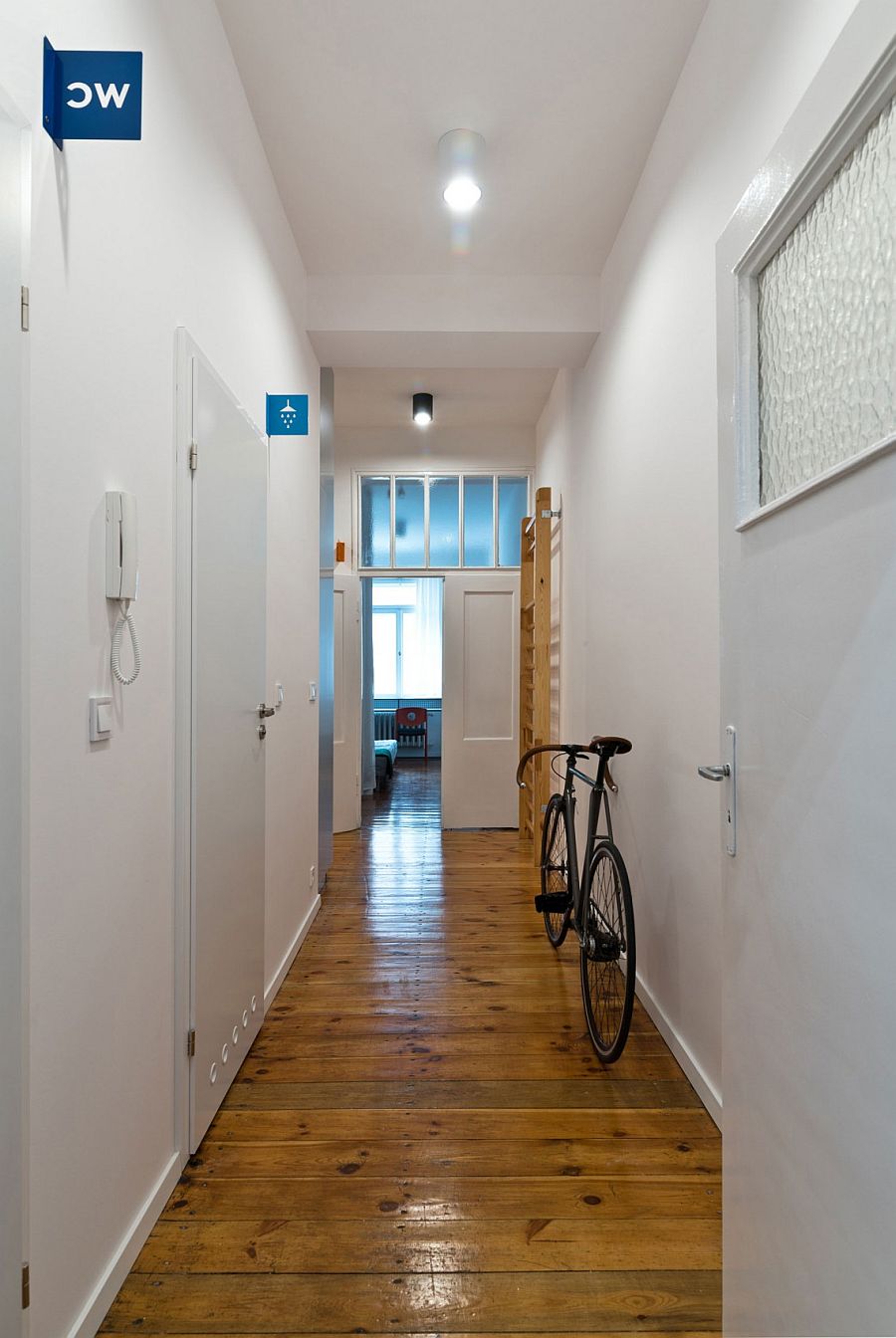 The 83 square meter apartment was smartly divided into four individual bedrooms and a common dining space and kitchen that sit in a modest corridor. A common bathroom and toilet were placed at the other end of this corridor and while the plan seems all too simple, it is an effective design that gives students who rent this Poznan apartment everything then need without ever disturbing their privacy. Any semblance of a traditional living room is done away with completely as the rental apartment does not really need one and this precious space has been used to provide additional storage in each of the independent rooms.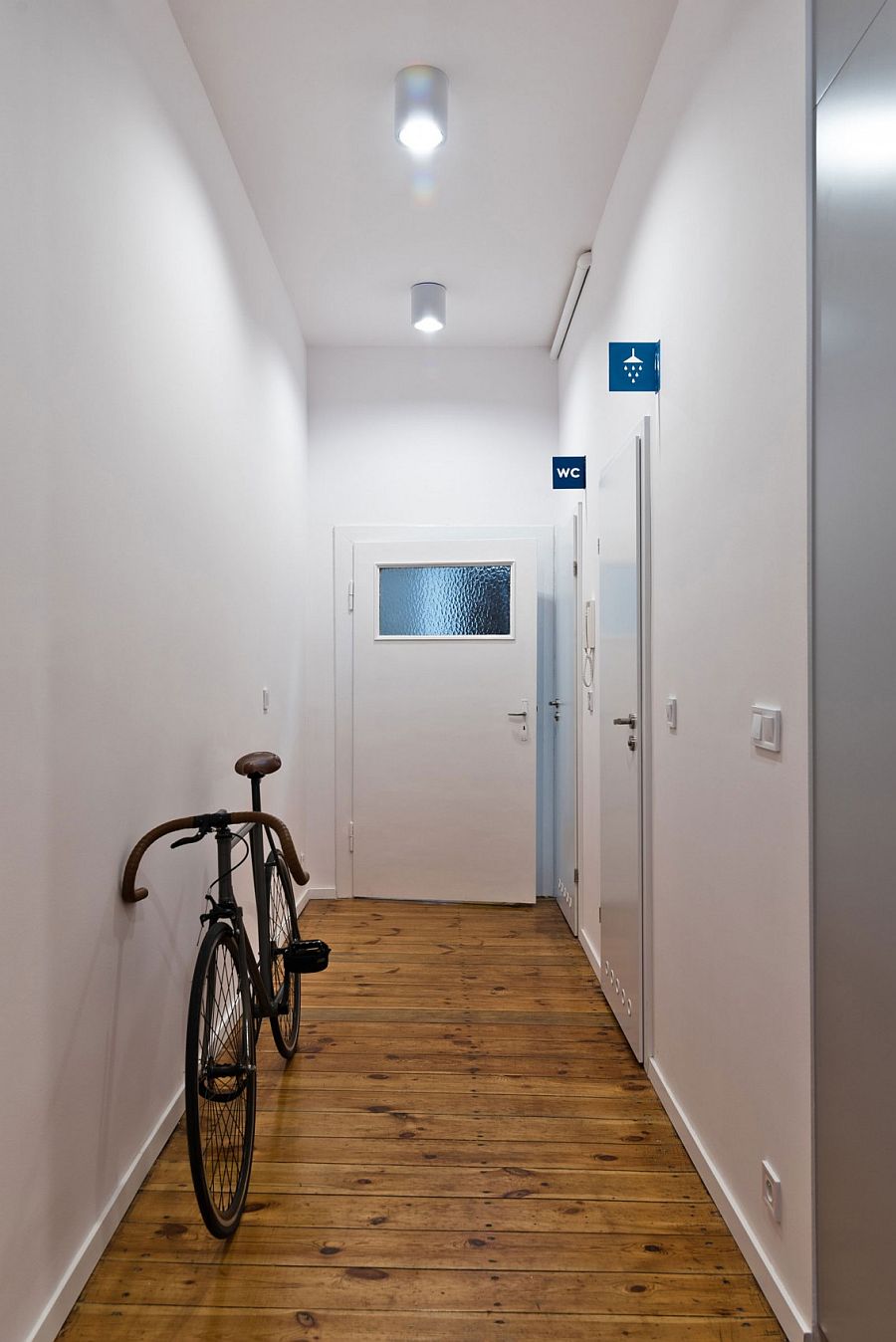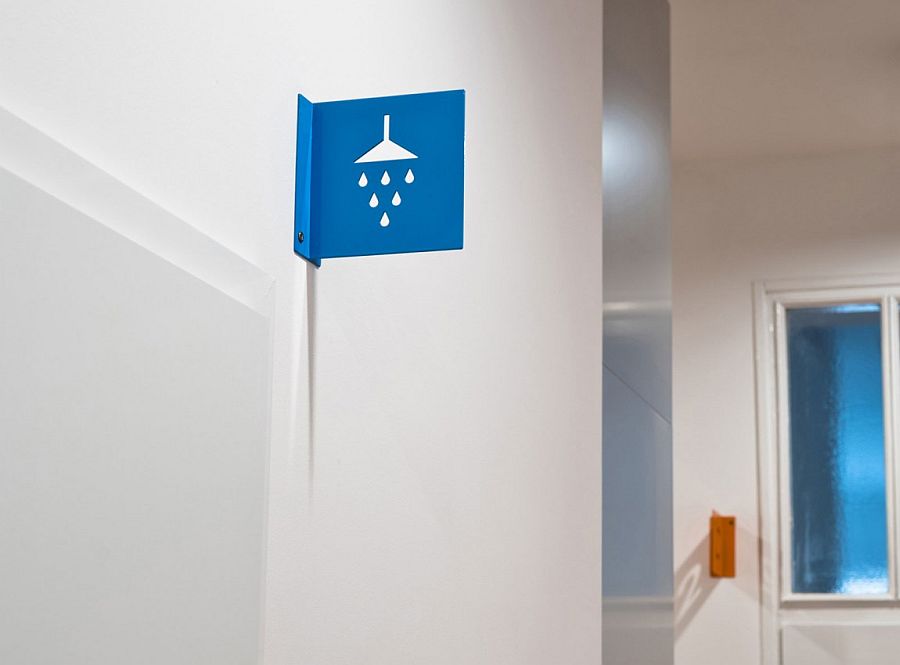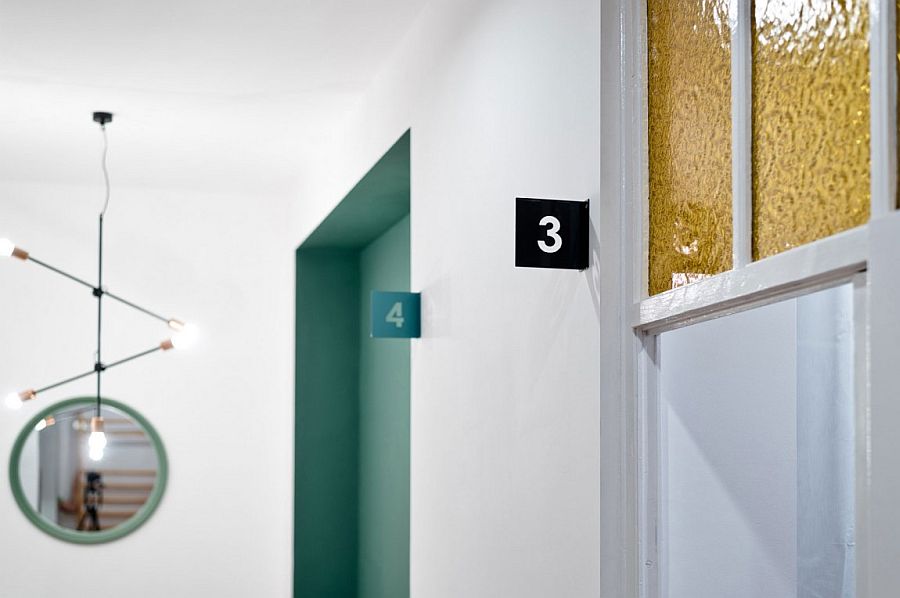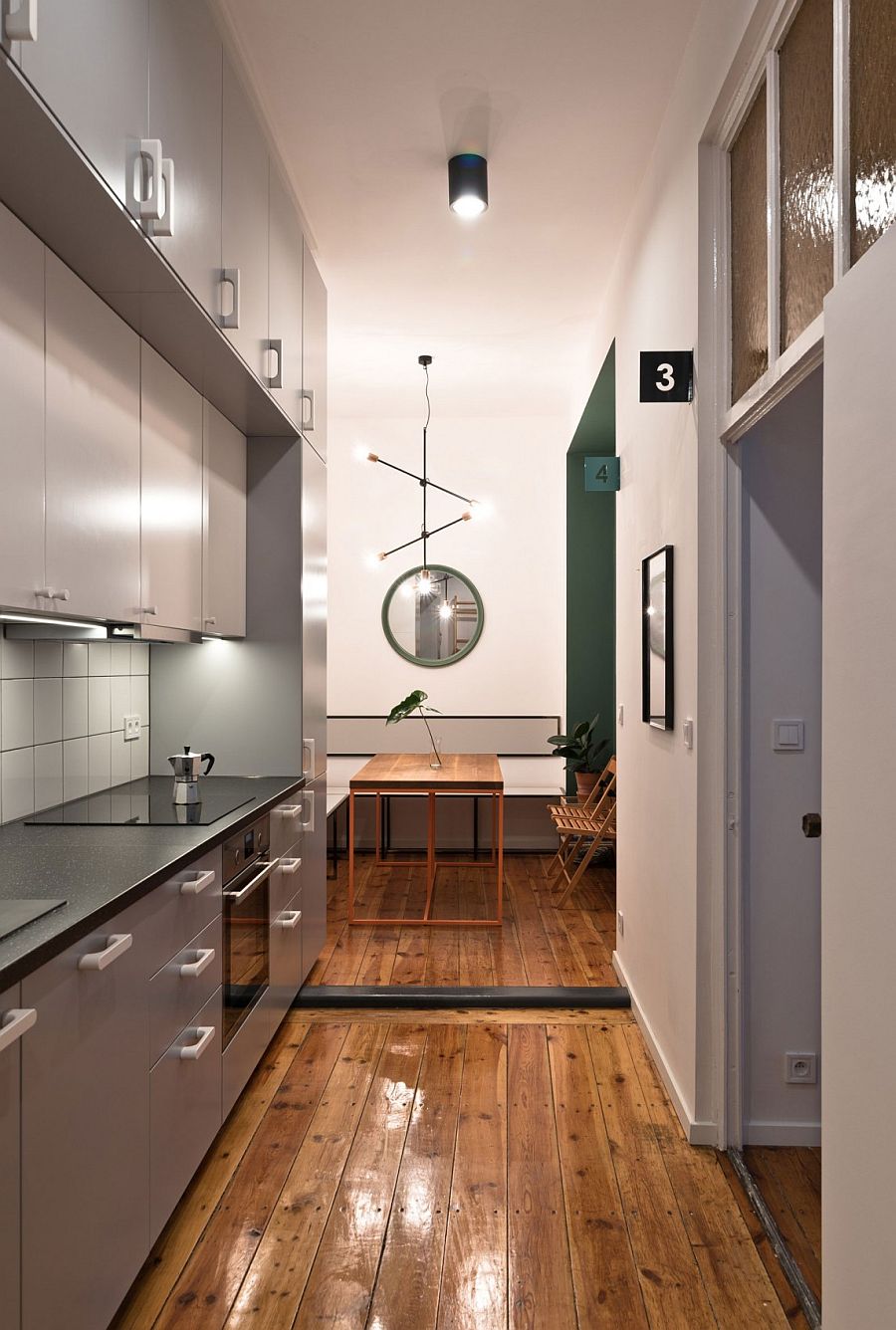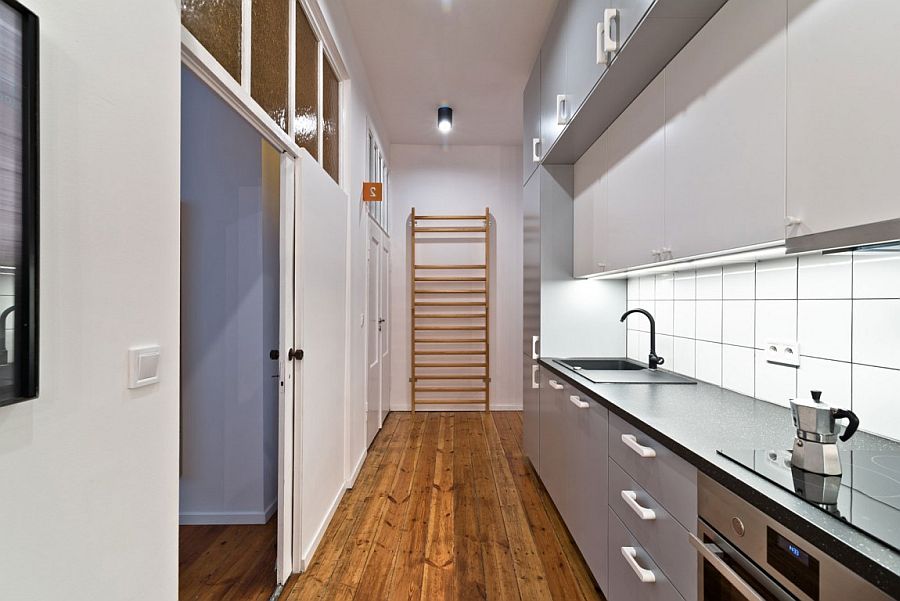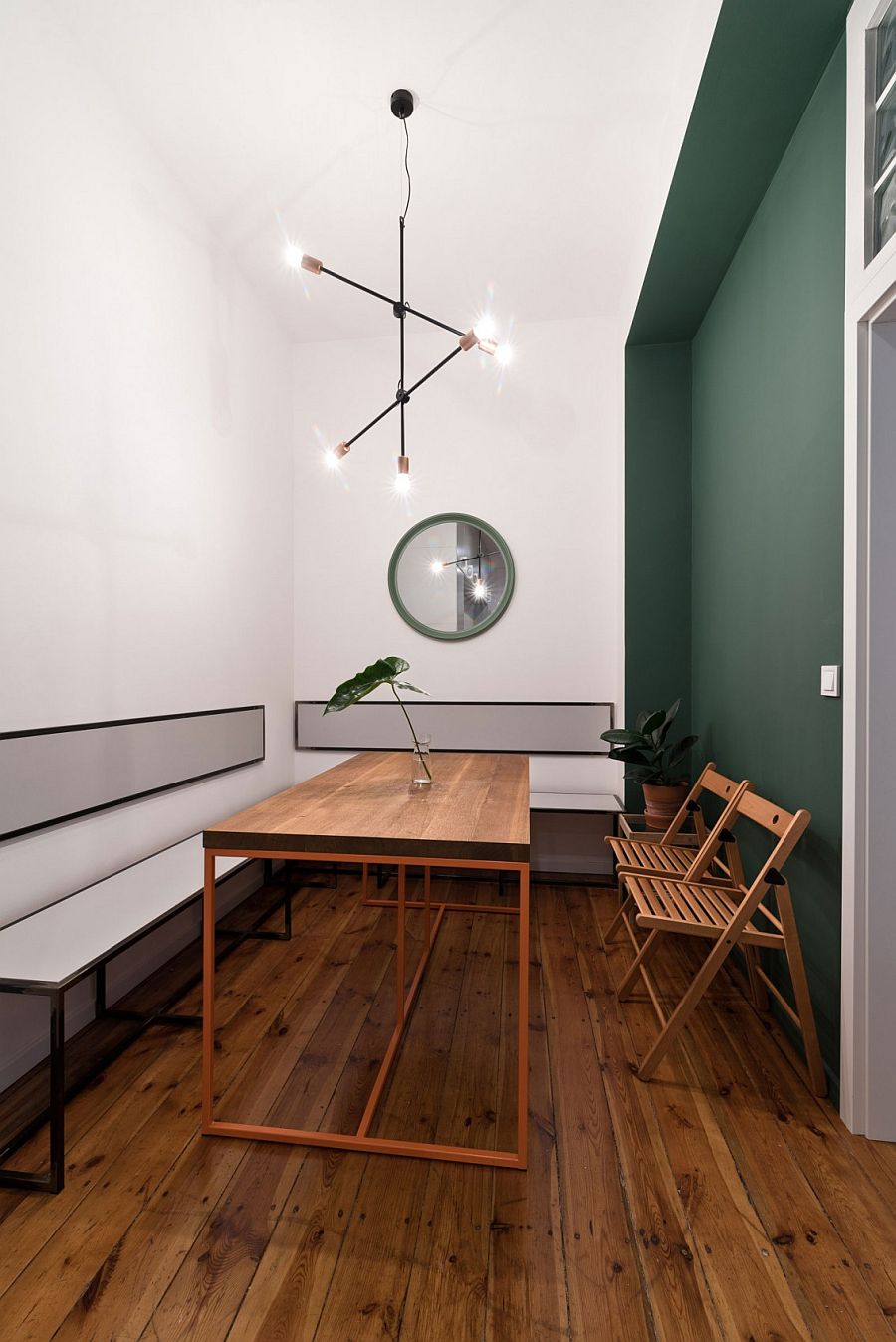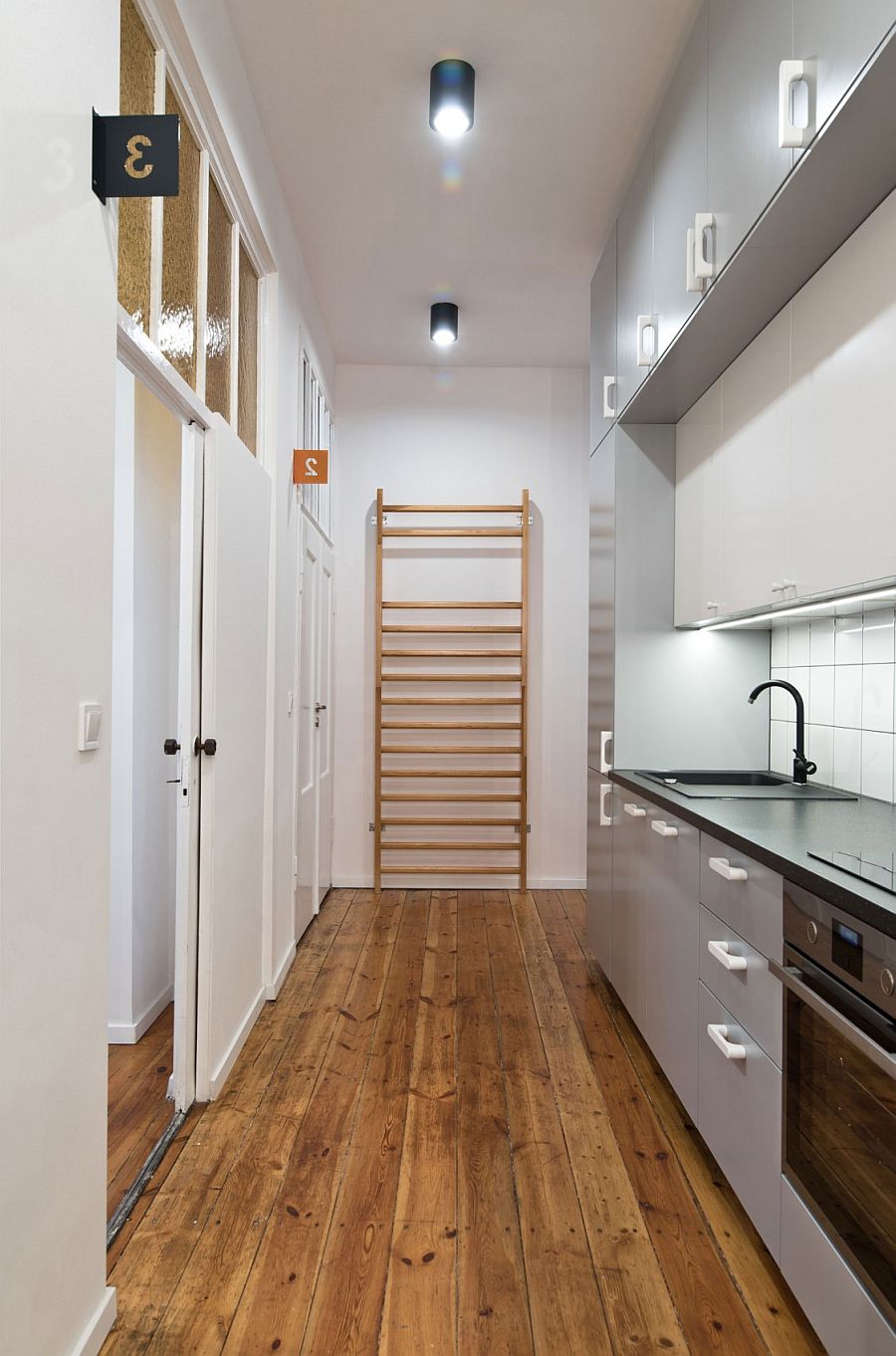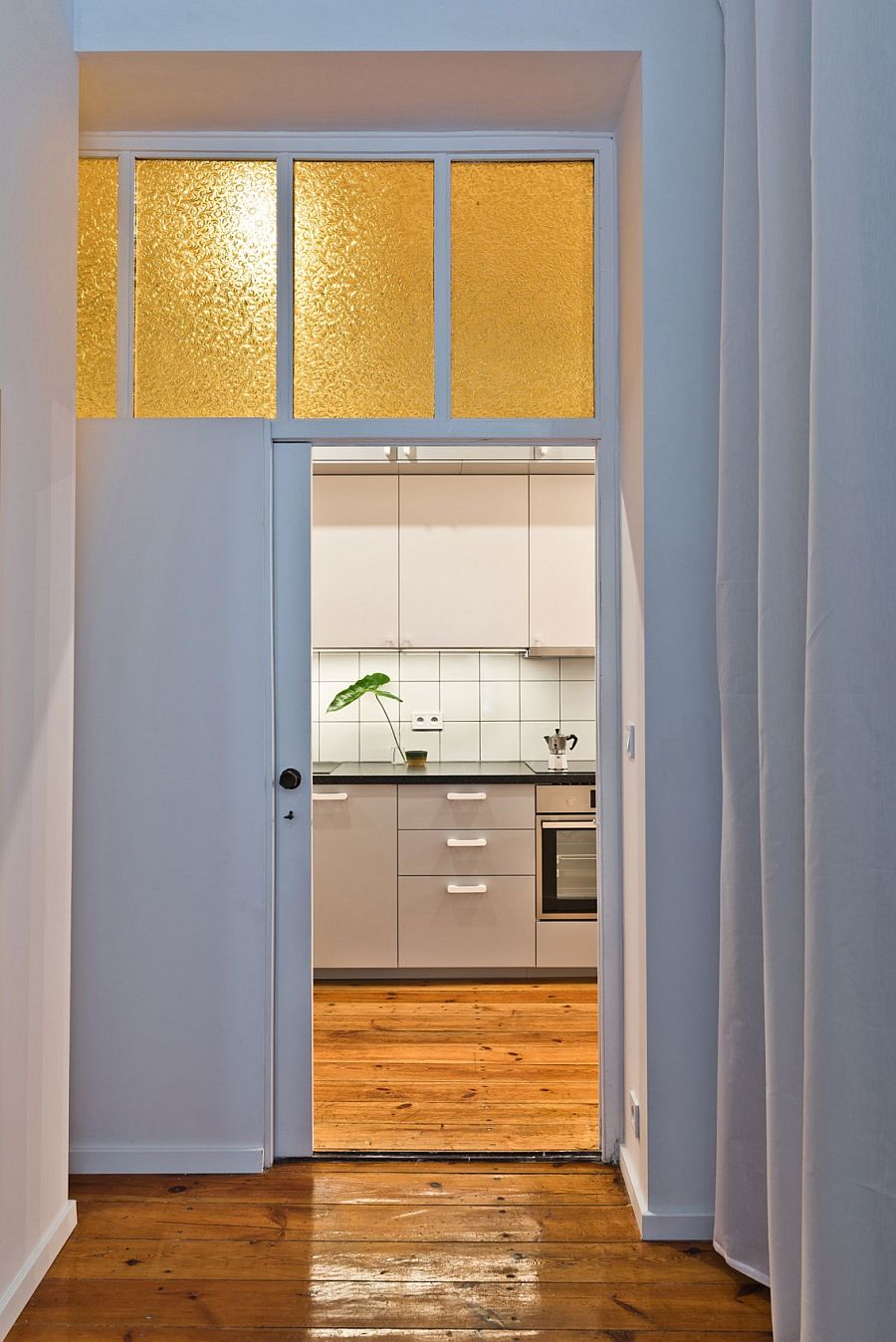 Some of the original elements of the apartment such as the casement windows and wooden floor were kept intact and reinvigorated to ensure that a tinge of the original character of this small apartment is kept alive despite its modern makeover. Quirky (and also practical) details like the room numbers and the gym ladder add to the inimitable appeal of this unique student apartment in Poznan. [Photography: Przemysław Turlej]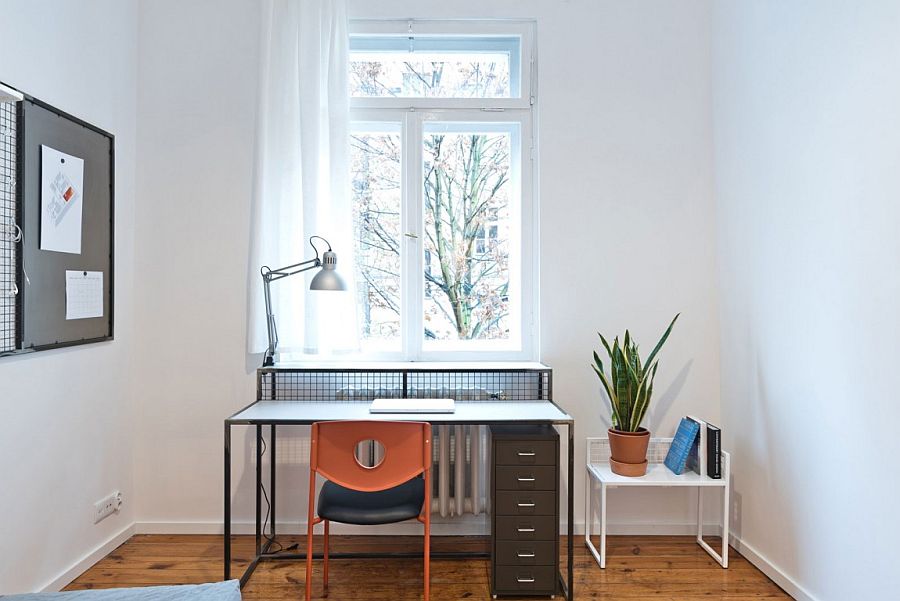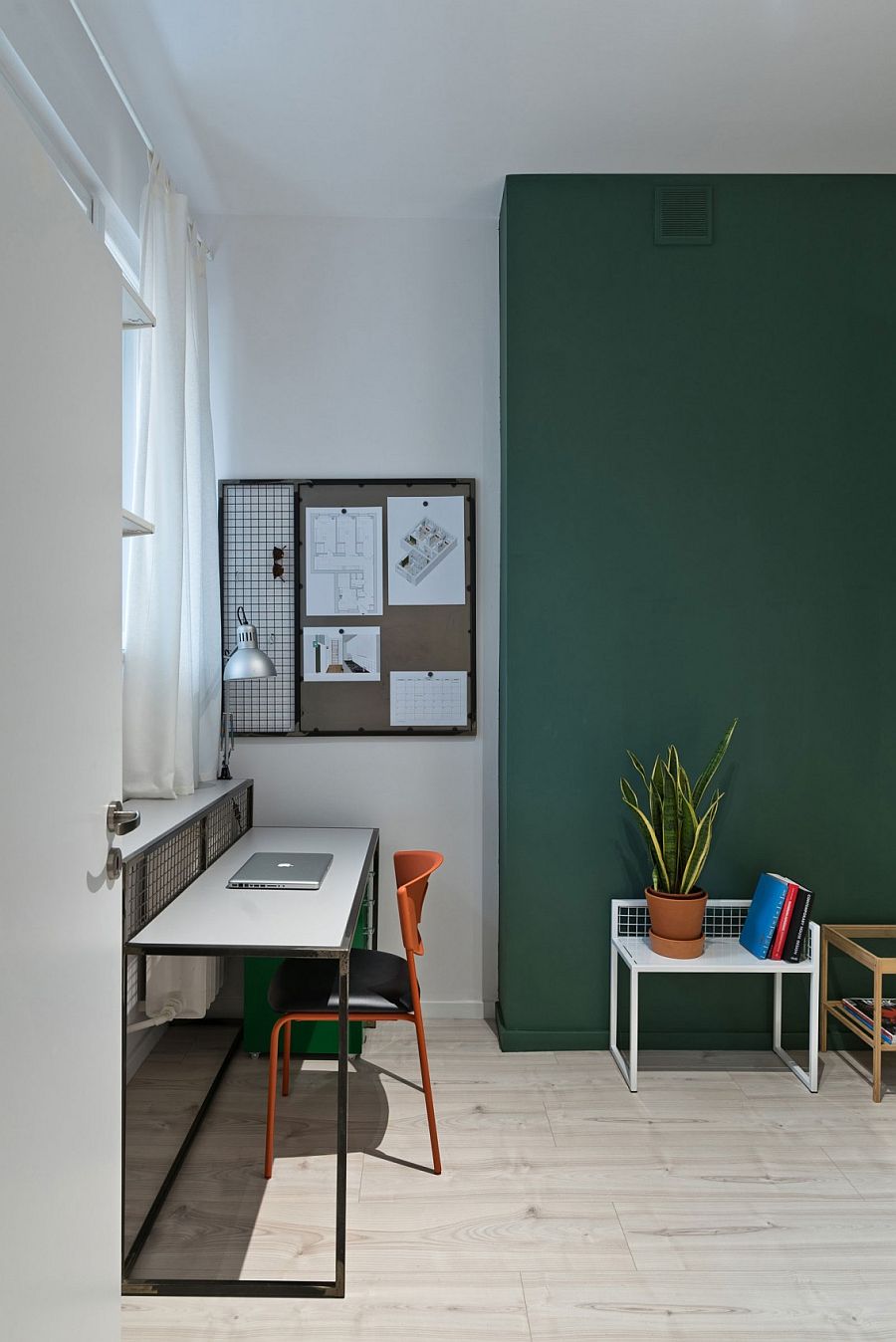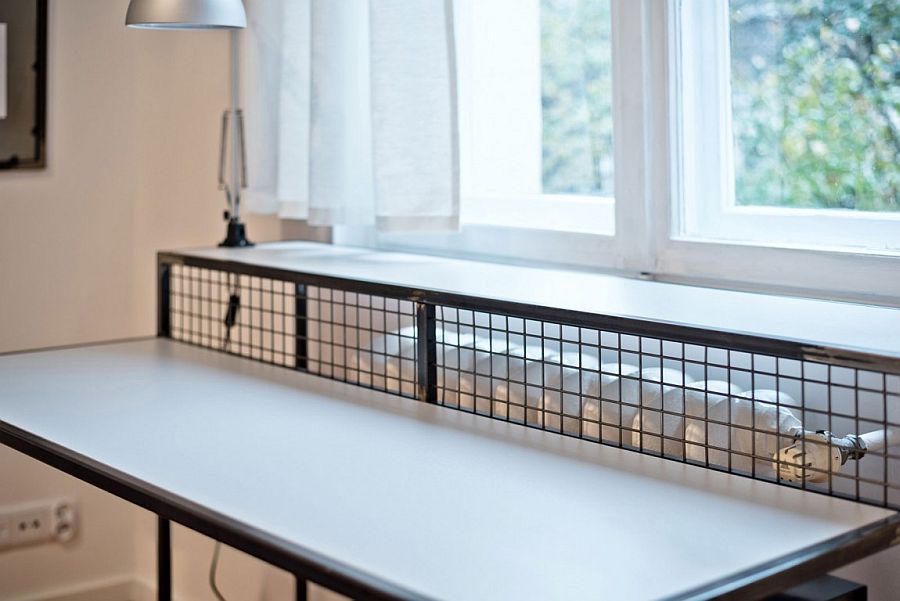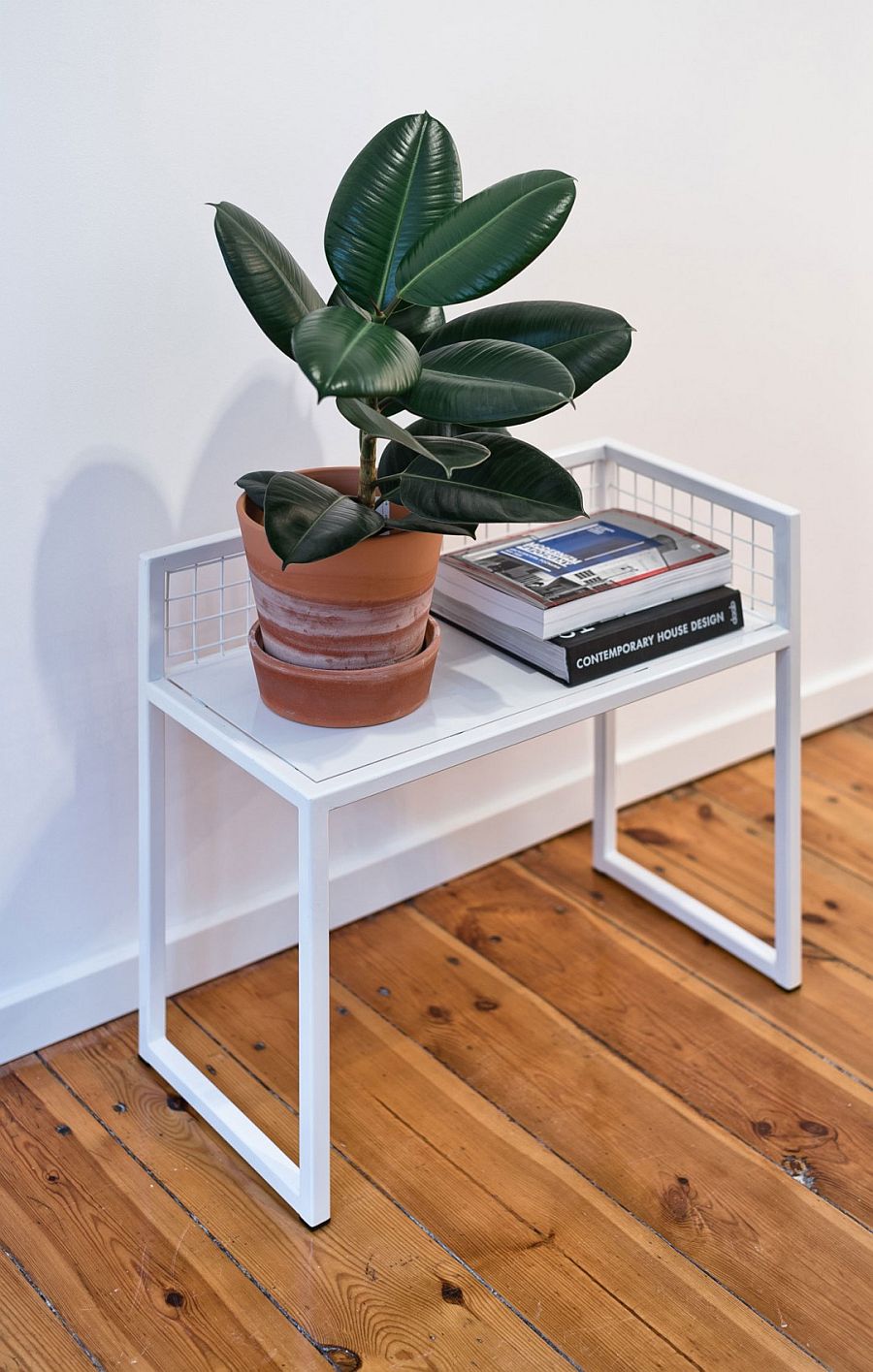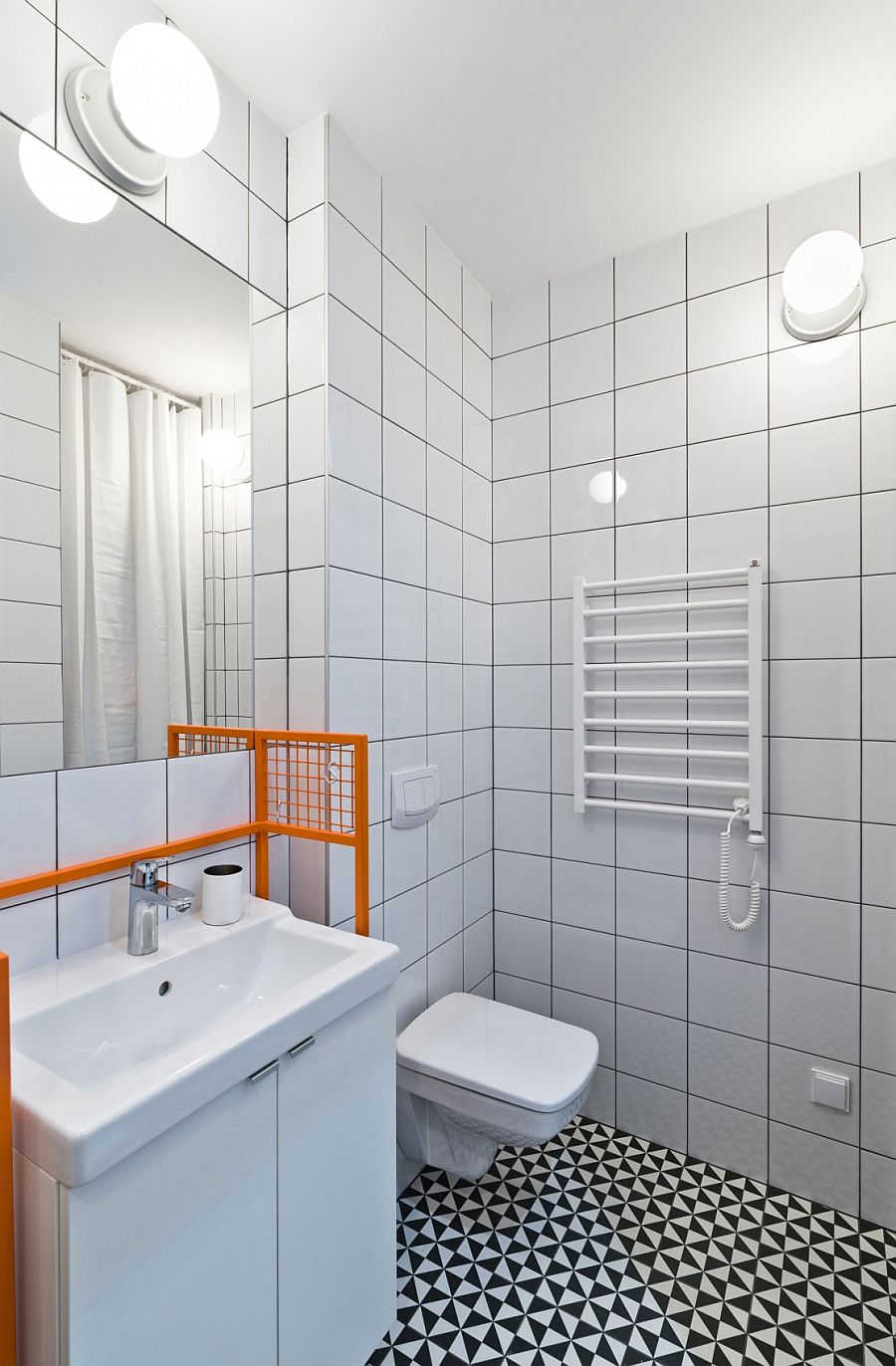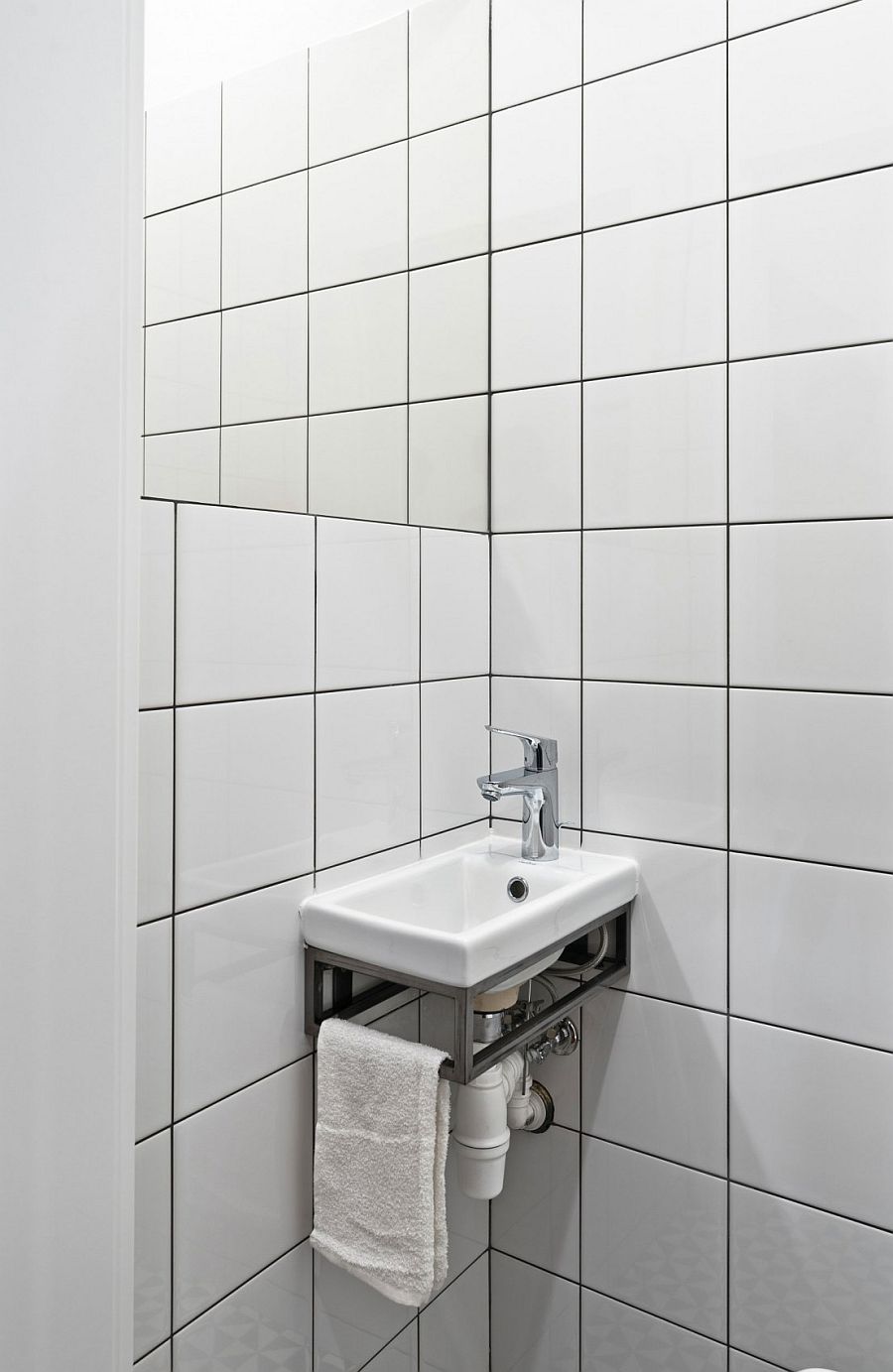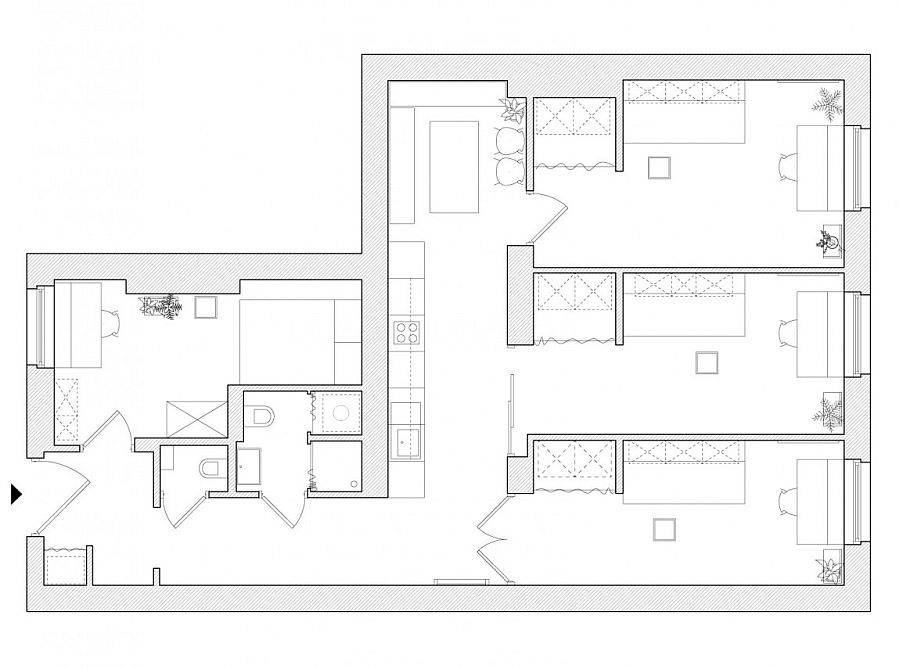 You're reading Tiny Student Apartment in Poznan Works Magic with Limited Space, originally posted on Decoist. If you enjoyed this post, be sure to follow Decoist on Twitter, Facebook and Pinterest.