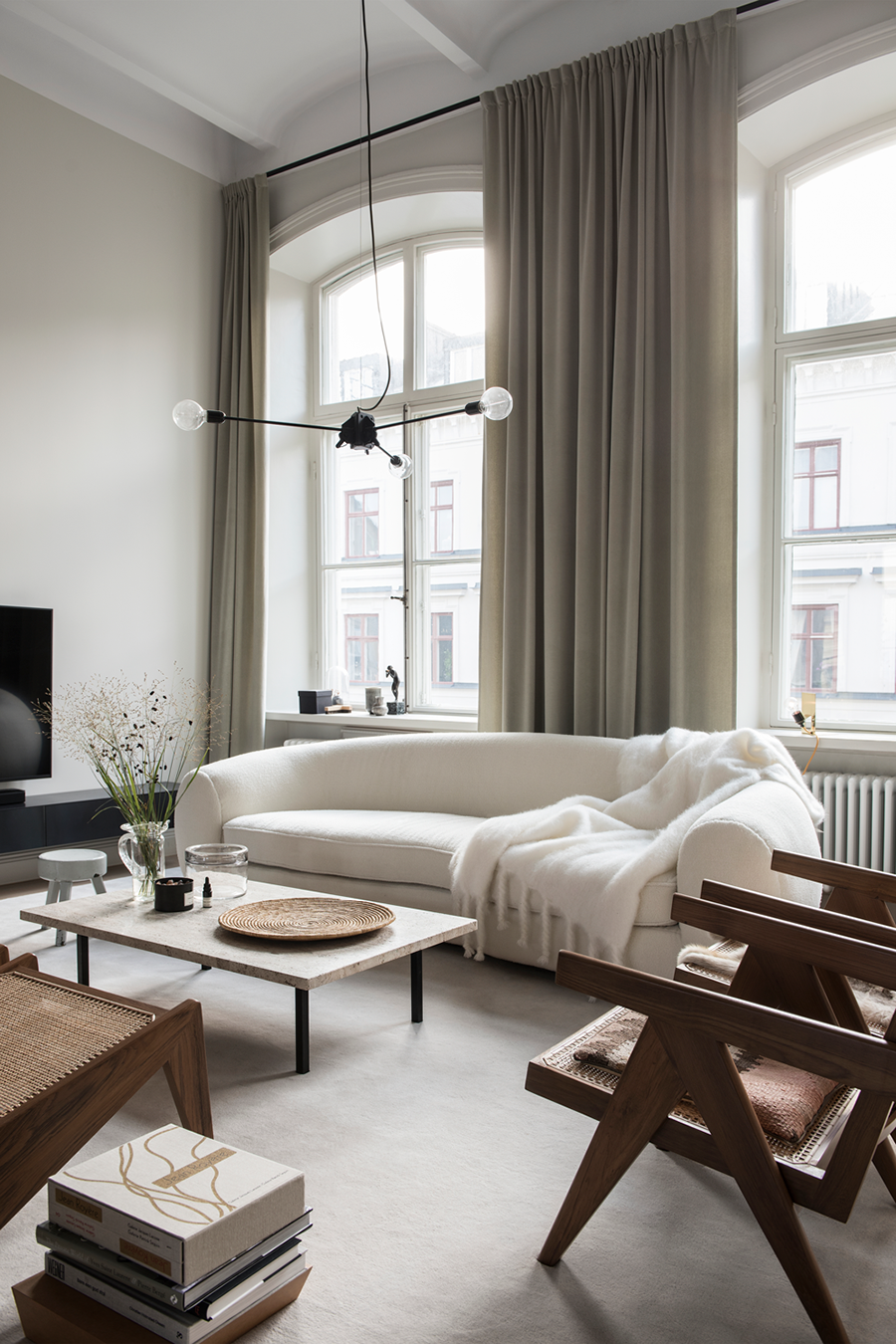 This weeks most inspiring is the home of the Swedish award winning architect Andreas Martin-Löf. He lives in one of his own projects in Stockholm where he together with Oscar Properties has transformed a quarter of historical university buildings into modern luxury homes. Its a great example of how the past can be connected with the present in a very successful way, both when it comes to the architecture and how the original details is preserved – and how Andreas himself has chosen to decorate his home with a mix of modern furniture and inherited items with personal value.
Andreas Martin-Löf is not only known for transforming culturally and historically valuable buildings into luxury homes in Stockholm, he has also been doing a lot of work for renewing the quality of low-cost housing in the city. He founded Andreas Martin-Löf Architects in 2008 and the talented architect is not only designing houses, soon he is also releasing a series of lamps for Danish Frama.
What I love the most is that even though his home might seem gallery-like, when you take a closer look there is so many personal details in the interior. Lamps the architect has designed himself, furniture inherited from his family, memories from travels, a photo of the building and how it looked like before the transformation started. Details that all adds up in a personal, warm and very sophisticated home.
The sculpture was originally used in the Stockholm Furniture Fair´s design bar in 2016, after storing it in his office Andreas decided to take it home. The pedestal is made by Matti Carlson (read more about the work by Matti Carlson here). The 1950 style sofa in the living room has been upholstered in specially made fabric by Astrid Textiles and the lounge chairs is by Pierre Jeanneret. The travertine table was inherited by Andreas grandmother.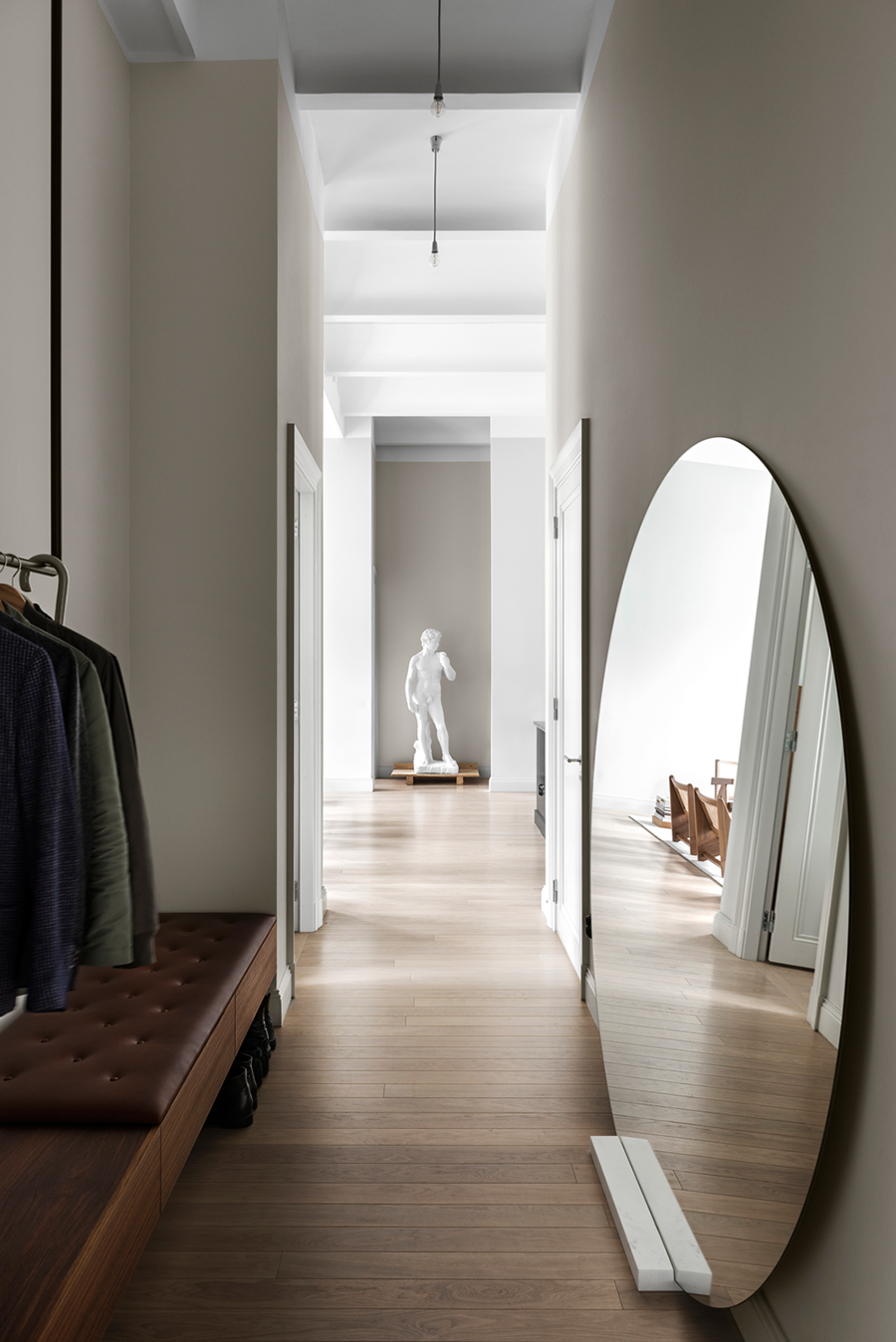 The article was published in Residence Magazine and you can see the full story here. 
Elisabeth
The post THIS WEEKS MOST INSPIRNG // THE HOME OF A SWEDISH ARCHITECT appeared first on ELISABETH HEIER.